25 'accidentally' gluten-free products in Lidl, anyone? Lidl recently axed it's dedicated gluten-free section, so is it still worth the trip?
25 'accidentally' gluten-free products in Lidl – that means that they're outside the free from aisle, but have no gluten-containing ingredients or 'may contain' warning. Best of all, they're the same price that everyone else pays – no 'free from premium' added on!
Before you scroll further, please make sure you're following me on Instagram by tapping here. It's a massive help to me and that's where I post my latest gluten-free product finds first on my reels!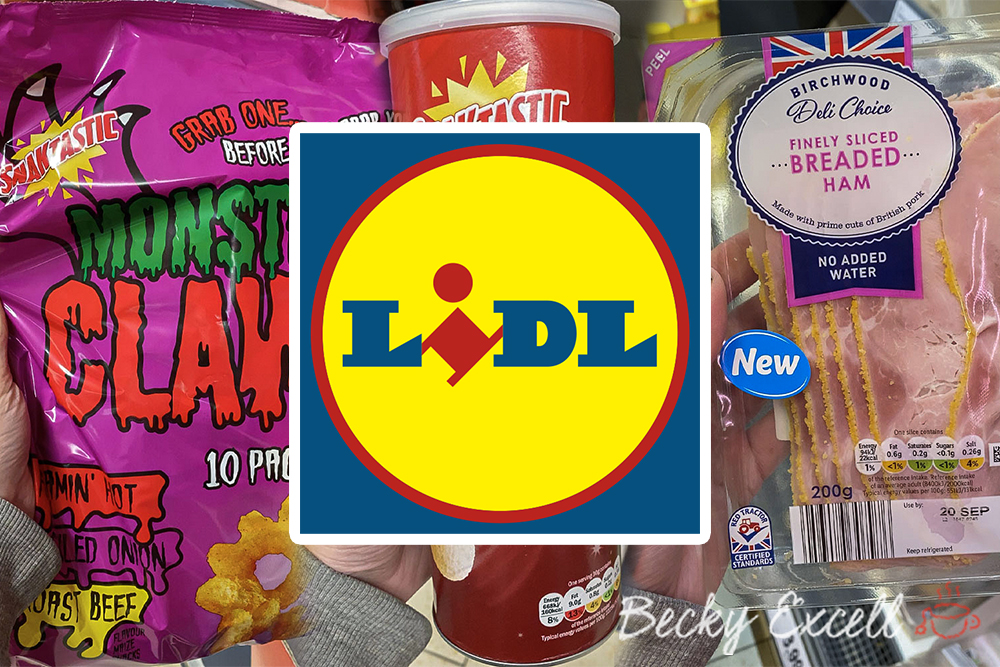 What is an 'accidentally' gluten-free product?
An 'accidentally' gluten-free product is one which is outside of the free from aisle, but doesn't contain gluten, or have a 'may contain' warning for wheat, gluten etc.
According to Coeliac UK, that makes them safe for us to eat! And it expands our choice to so much more than just the free from aisles. They don't have to be labelled as gluten-free, to be gluten-free!
But there's one problem… how do you know an 'accidentally' gluten-free product when you see one? Fortunately, I'm about to show you the 25 'accidentally' gluten-free products in Lidl…
But aren't these products potentially made in an environment that also contains gluten?
If a product was produced with a risk of cross-contamination, it would have to declare a 'may contain' warning on the packaging. That's why Coeliac UK say: no gluten-containing ingredients/'may contain' warning = gluten-free!
25 'accidentally' gluten-free products in Lidl: Public Service Announcement
Of course, as most of these products aren't specifically made for people who are gluten-free, please double check the ingredients for yourself before you buy them.
Why? Well, though I've gone through great lengths to ensure all these products are safe for you lovely people, you never know when ingredients might change. Plus, some products may look almost identical, but have different ingredients from store to store.
That's why it's always good to get in the habit of checking yourself first – never blindly trust what you read online, as you can never be too careful with your health. Even if I tell you something is gluten-free, I'd always recommend checking yourself first!
As of September 2020, all of these products are safe to eat – but please, please let me know if anything changes by leaving a comment below this post. Ok, let's take a look at the 25 'accidentally' gluten-free products in Lidl!
1. Snaktastic Original Flavour Potato Snacks (gluten-free Pringles)
Before Schar's Curvies, these were the ONLY gluten-free Pringles you could find.
And even though Schars are easier to track down… they're also a lot more expensive!
In my opinion, the Schar version is closer to the real deal, but for a third of the price, I'll always pick these up when I'm in Lidl, any day.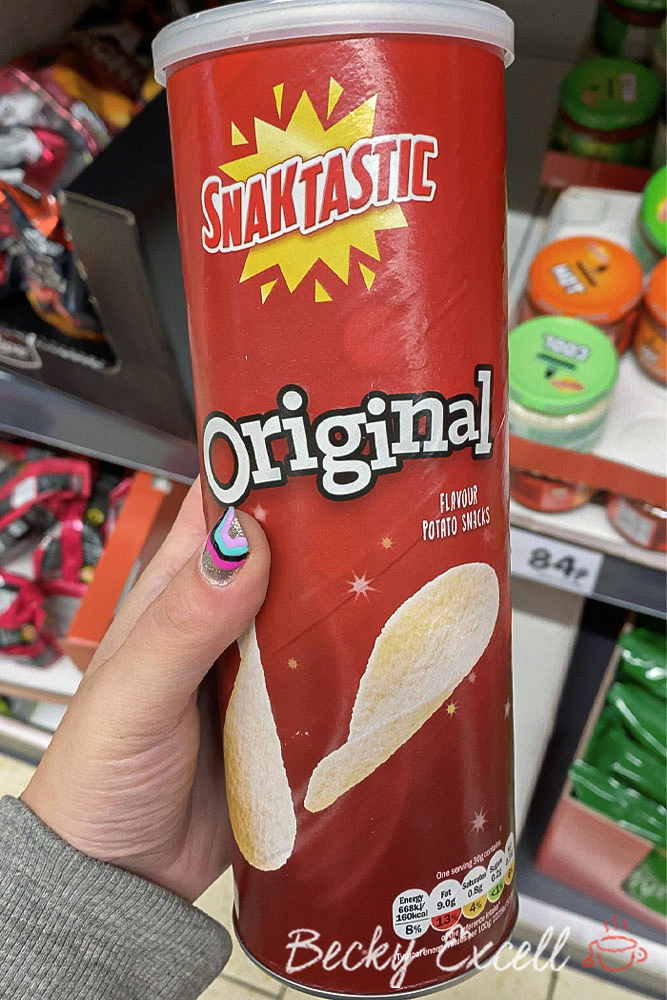 2. Snaktastic Monster Claws (gluten-free Monster Munch)
Yep, gluten-free Monster munch!
Unlike in Aldi where they seem to be gluten-free in SOME stores, but not all, the Lidl Monster claws always seem to be a safe option.
Of course, it doesn't hurt to double check just in case once you're in store!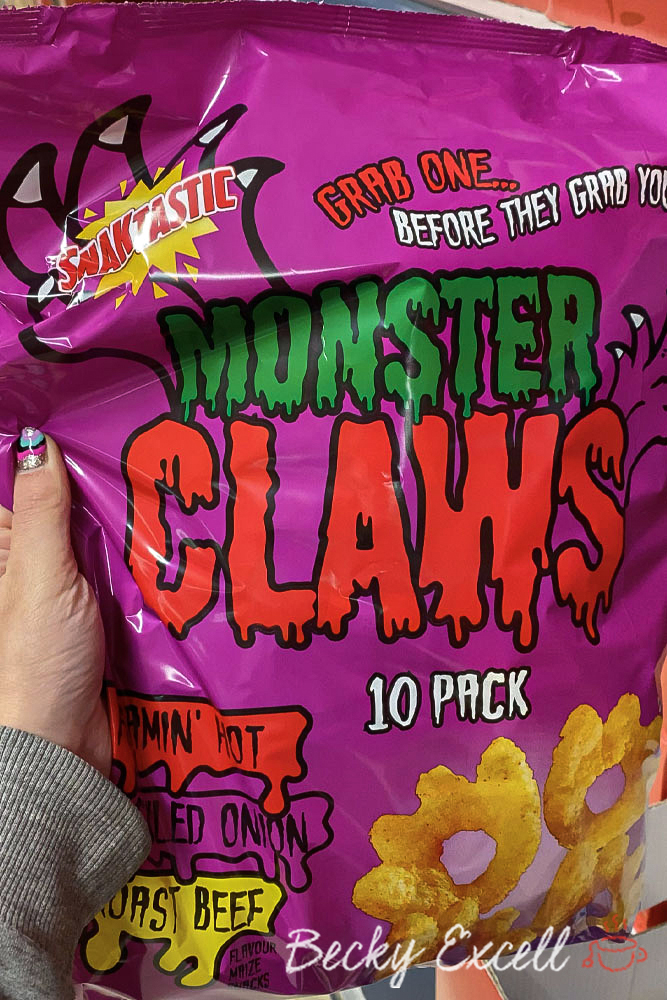 3. Snaktastic Cheese Puffs (gluten-free Wotsits)
Lots of places seem to provide an own-brand version of Wotsits that are gluten-free, Lidl included!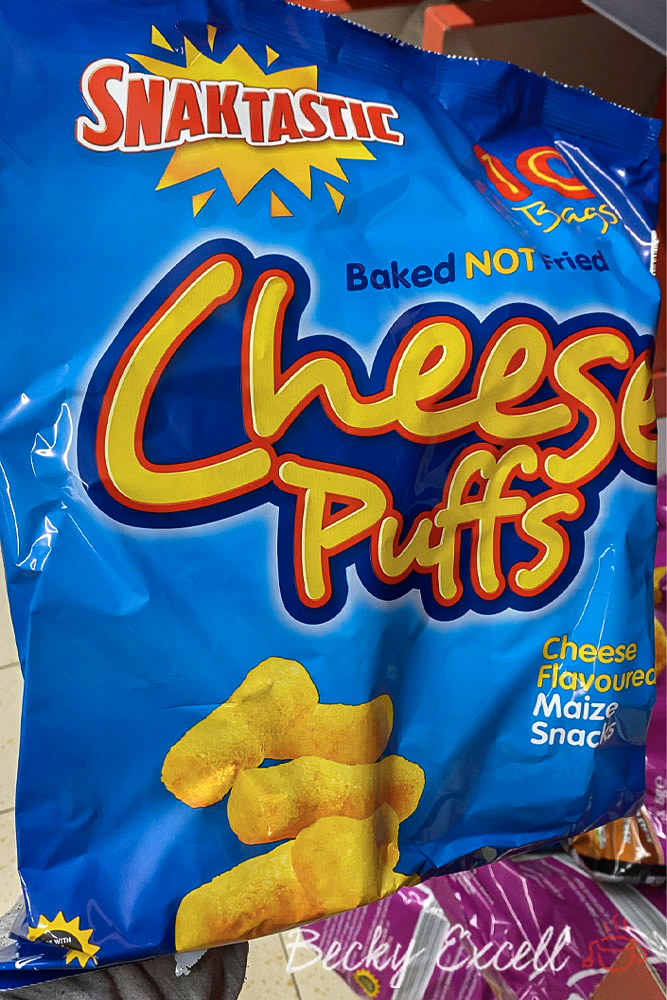 4. Snaktastic Tortilla Chips Chilli Heatwave
And of course, there's a couple of options for gluten-free Doritos in Lidl too.
Starting with chilli heatwave…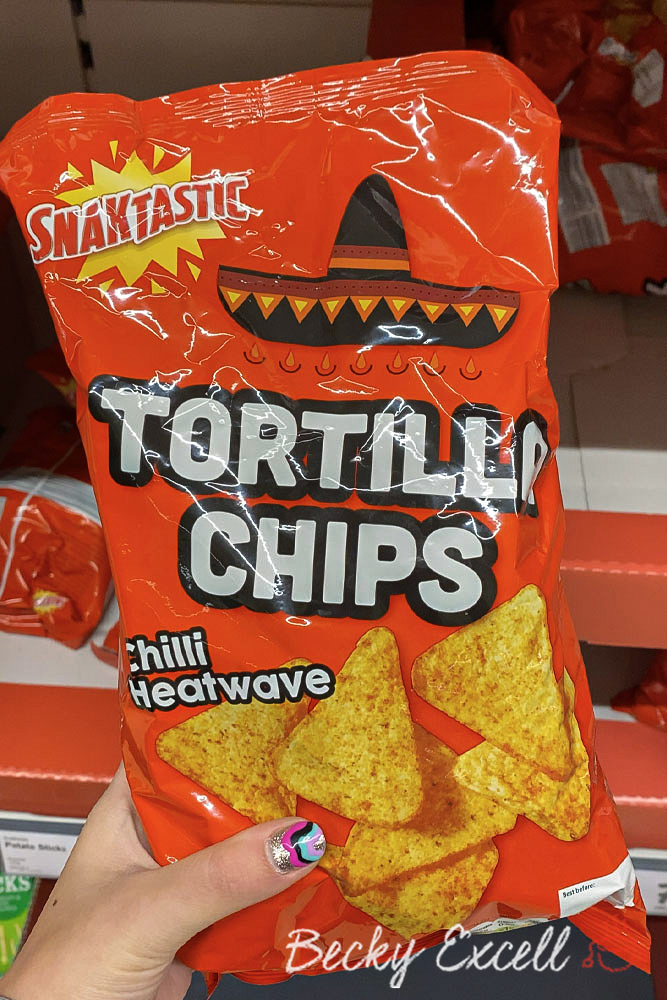 5. Snaktastic Tortilla Chips Cool Original
And of course, cool original too!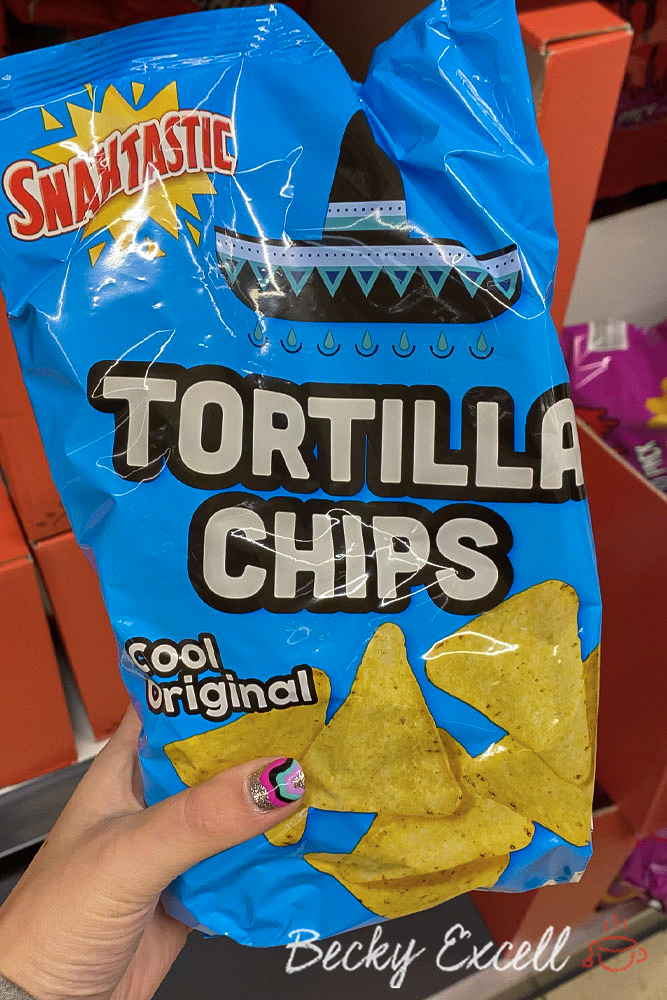 6. Gosh! Mediterranean Falafel, Sweet Potato Pakora, Moroccan Spiced Falafal
There's not a huge amount of accidentally gluten-free products in Lidl anymore, so you've got to appreciate some easy go-to cold snacks like these!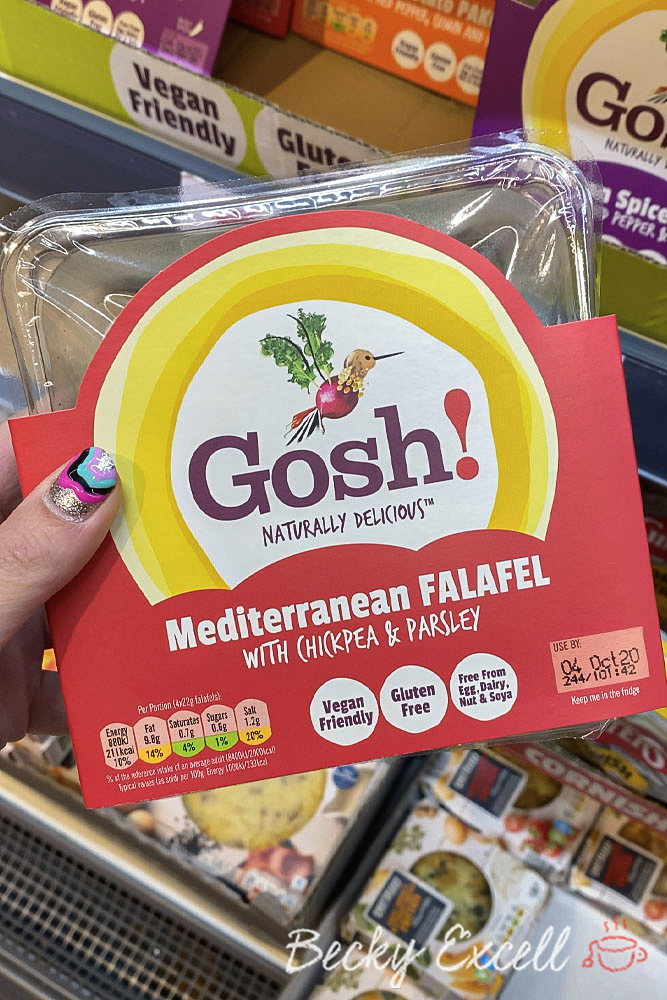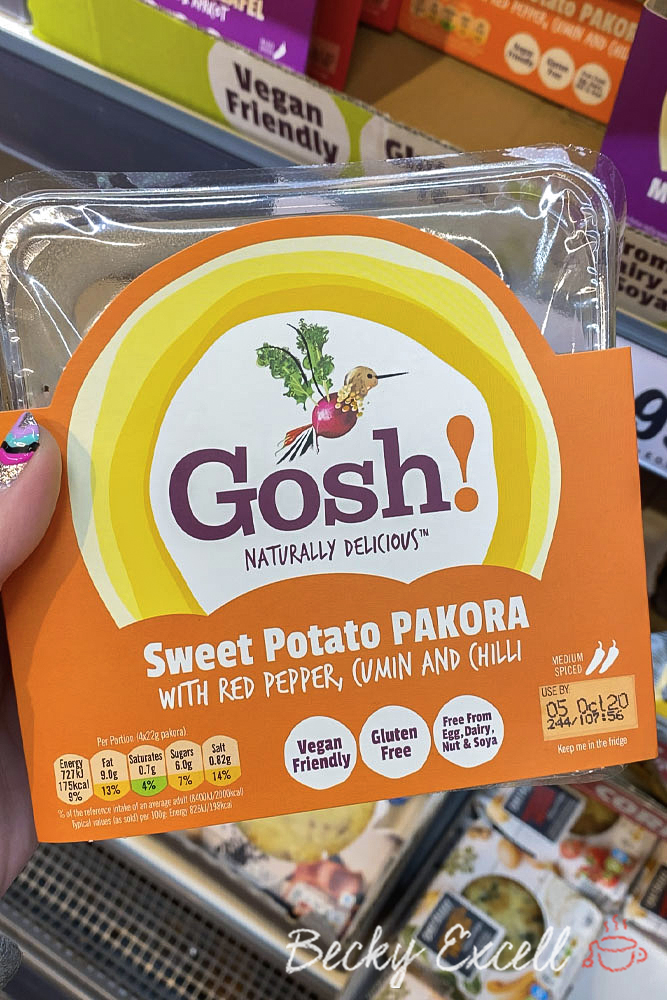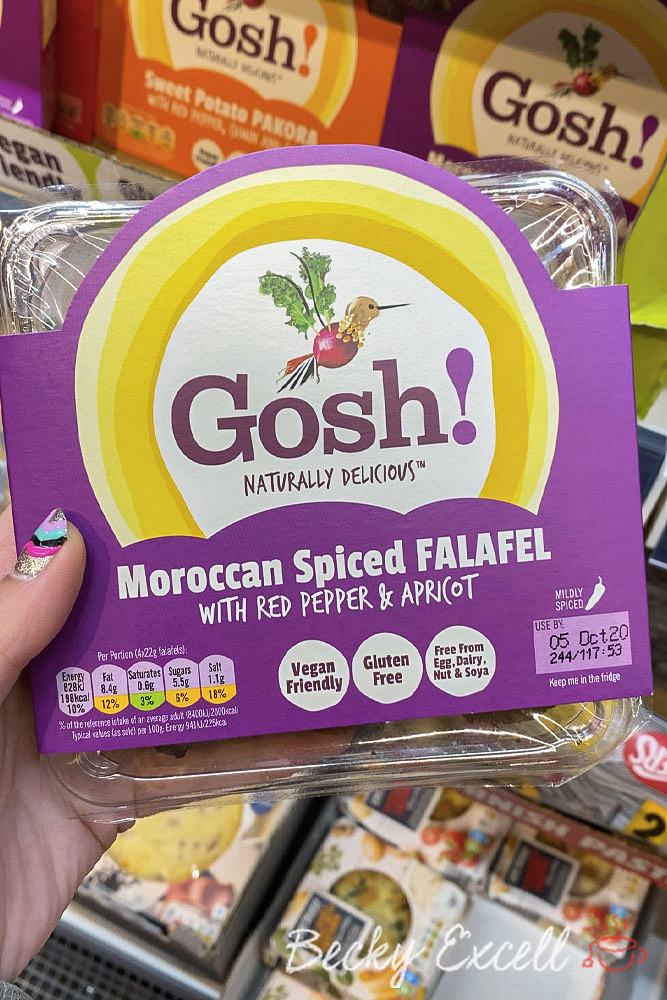 7. Lidl Just Free Gluten-free Corn/Rice Cakes
And here's a few remnants of their old free from aisle which was recently axed (RIP!).
Nothing too exciting, but beggars can't be choosers! Fortunately, there's a lot of rice cakes to choose from if that makes you feel any better.
8. Italiamo Polenta Pronta
Don't miss a big block of ready to heat potenta with all the pasta too.
Sadly, no gluten-free pasta in Lidl anymore… Aldi is definitely much better for accidentally gluten-free products at present.
Scroll to the bottom of this post for the link to my Aldi accidentally gf products list!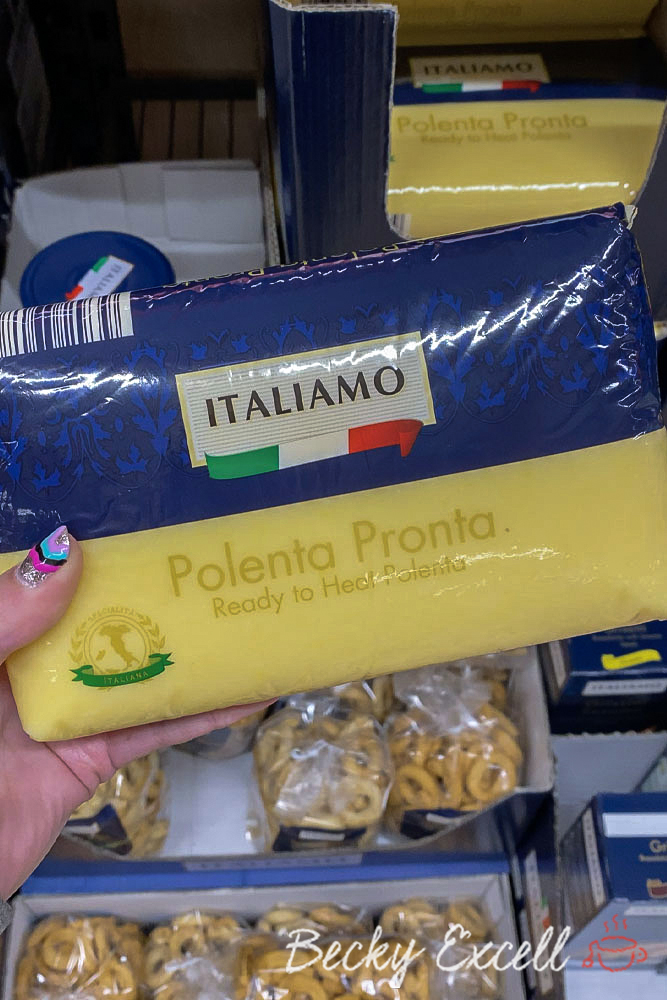 9. Lidl Just Free Gluten-free Choc Chip Cookies and Ginger Cookies
Fortunately, there are a few gluten-free cookie options floating around which used to be in their free from section.
At this point, I'll take what I can get!
10. Lidl Deluxe Gluten-free All Butter Triple Chocolate Cookies
And these 'finest' cookies always go down a treat – especially when they're coated with chocolate on the back!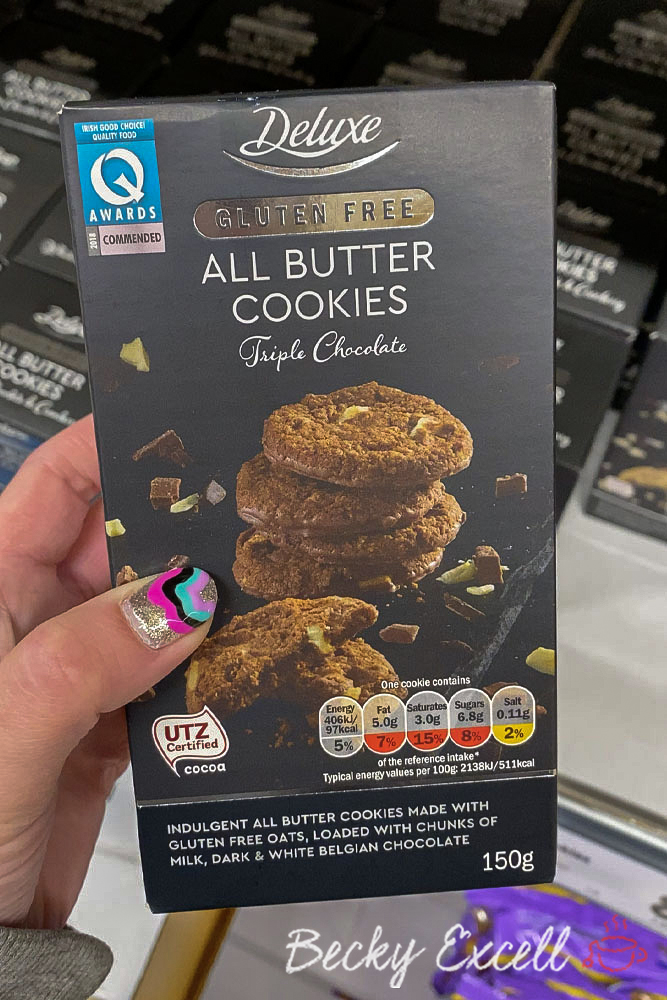 11. Lidl Deluxe 2 Ultimate 6oz Brisket Burgers, 2 Ultimate 6oz Chilli Burgers, The Supreme Burger, 4 Beef Quarter Pounders
As always, there's lots of burgers that are clearly labelled as being gluten-free in Lidl.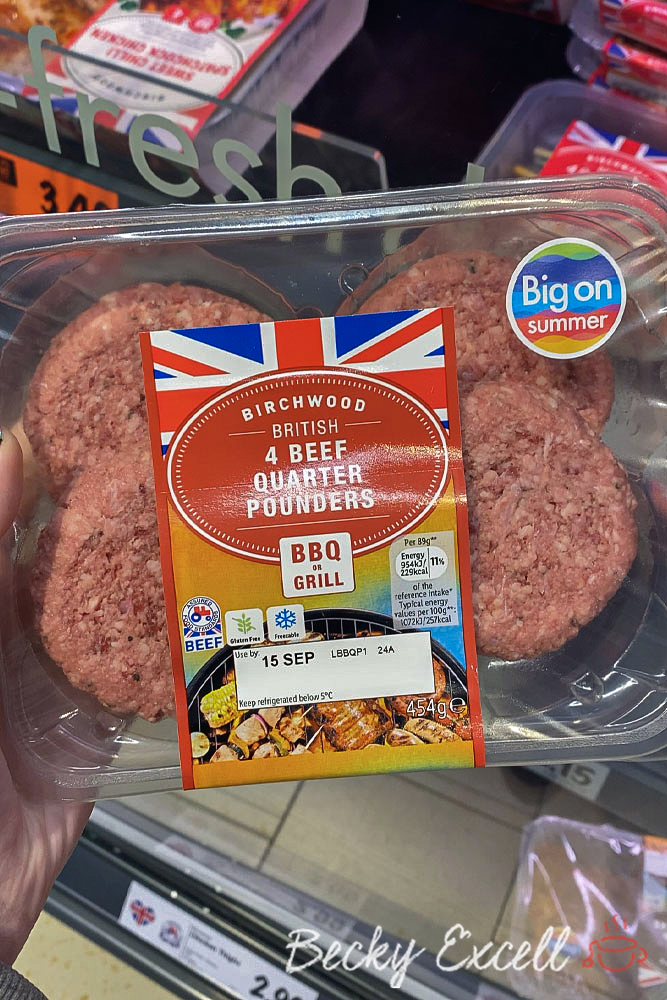 12. Lidl Deluxe Sweet Chilli Pork Sausages, Honey and Mustard Pork Sausages, Pork Sausages, Alpenfest style Bockwurst smoked sausages
And of course, some sausages too.
The bockwurst look good to me!
13. Curry and Co Sweet and Sour Chicken with Egg Fried Rice
One thing I've learned from creating this series of accidentally gluten-free products, is that finding an accidentally gf ready meal is incredibly rare.
Fortunately, this is a real good one as well!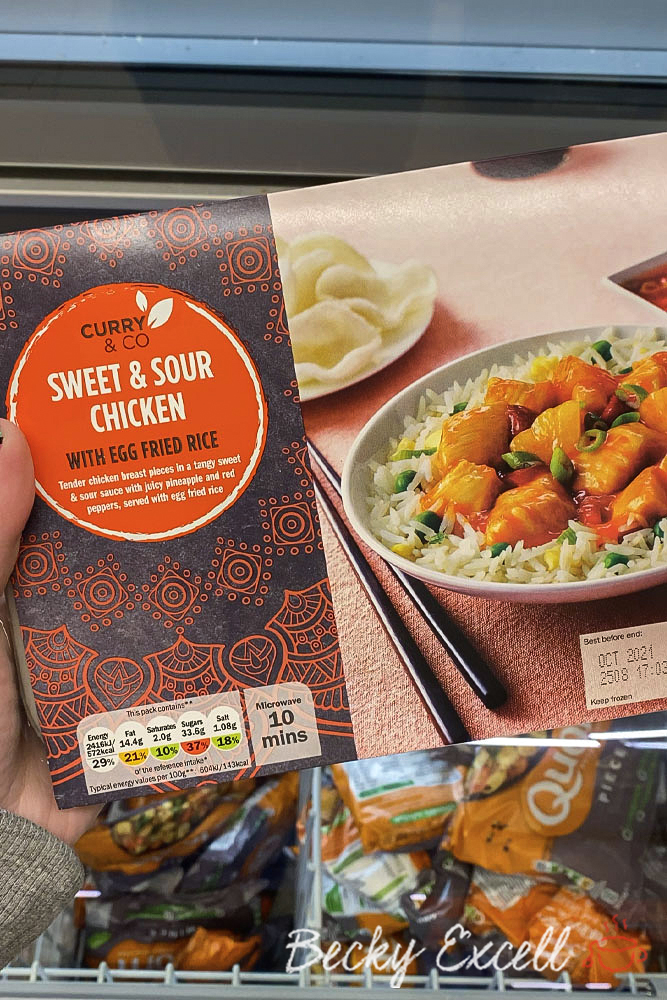 14. Harvest Basket Potato Waffles and BirdsEye Alphabites
In a pinch, you've always got potato waffles and alphabites in Lidl too!
15. Knorr vegetable stock cubes and vegetable/chicken stock pots
You can always pick up some gluten-free stock cubes and stock pots too.
Sorry this post isn't more exciting, Lidl seem to have scaled back A LOT of their gluten-free range.
You can't even find gluten-free bread here anymore either – they used to stock a Warburtons gluten-free Tiger roll at one point!
16. Mash Direct Potato Rosti
Fortunately, you can usually find some mash direct potato rostis in Lidl!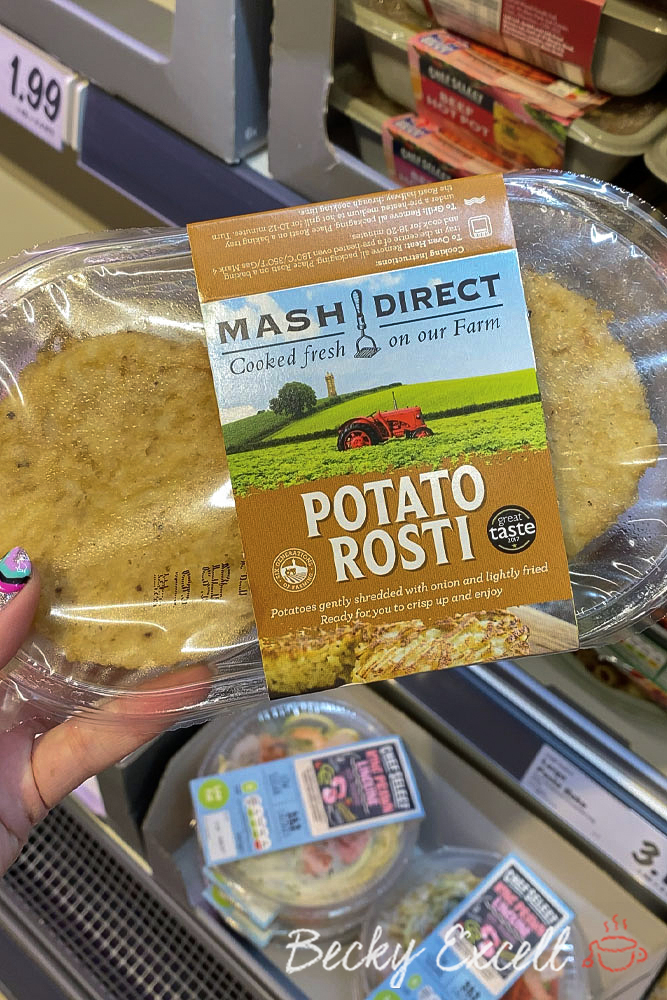 17. Birchwood Breaded Ham and Finely Sliced Breaded Ham
And as with more and more supermarkets (but not all) this breaded ham is gluten-free too.
It uses a gluten-free breadcrumb!
18. Birchwood BBQ Chicken Wings
I always thought BBQ sauce-based products were a big no-no for us, but these are a-ok!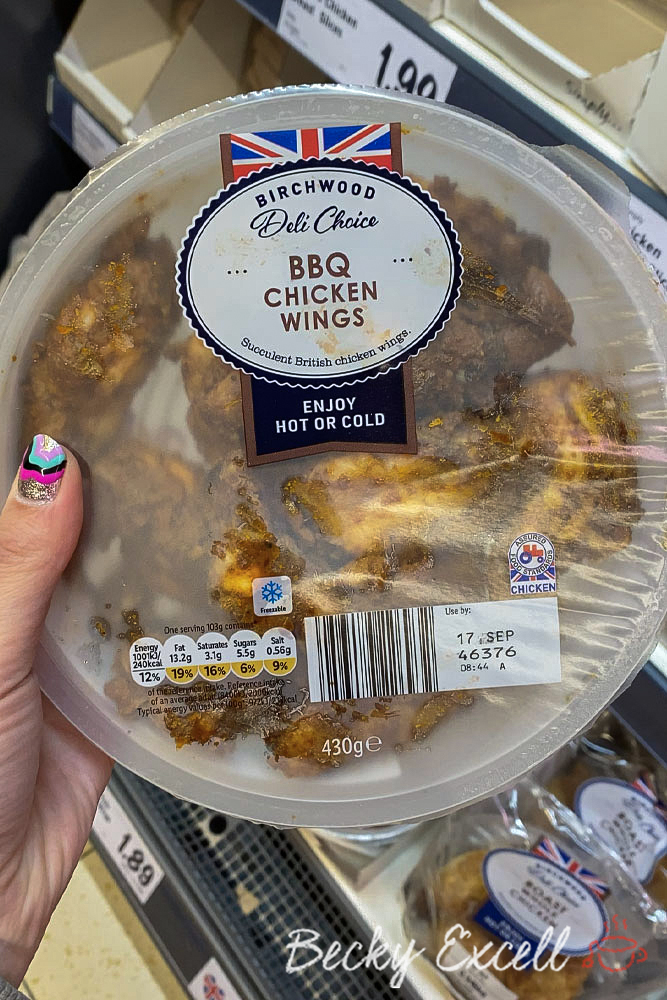 19. Birchwood BBQ Mini Ribs
And so are these!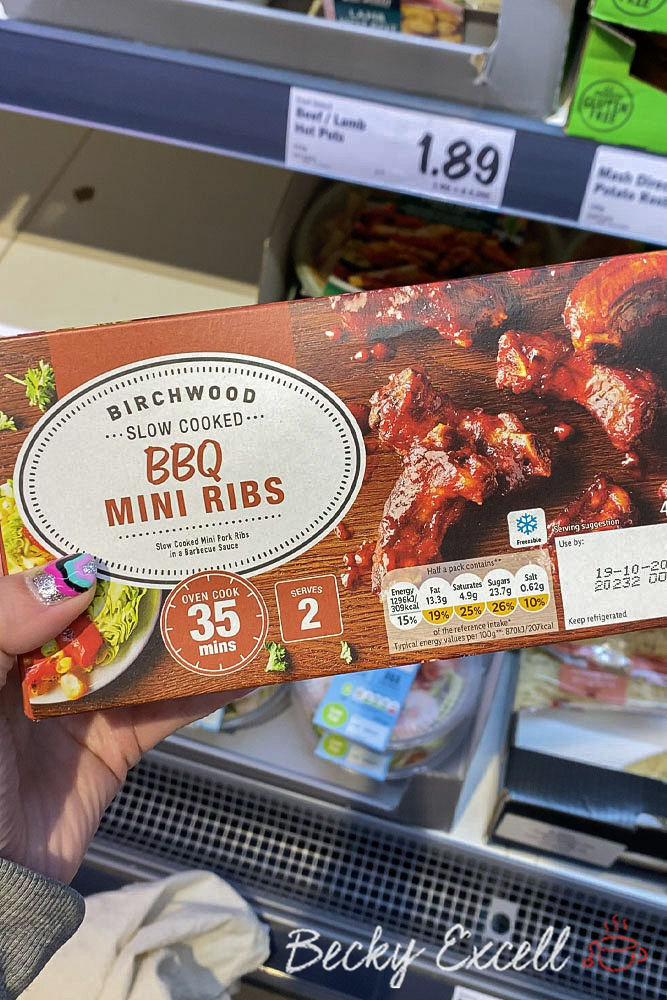 20. Birchwood Smoky BBQ Pulled Pork
And the accidentally gluten-free BBQ products just keep on coming!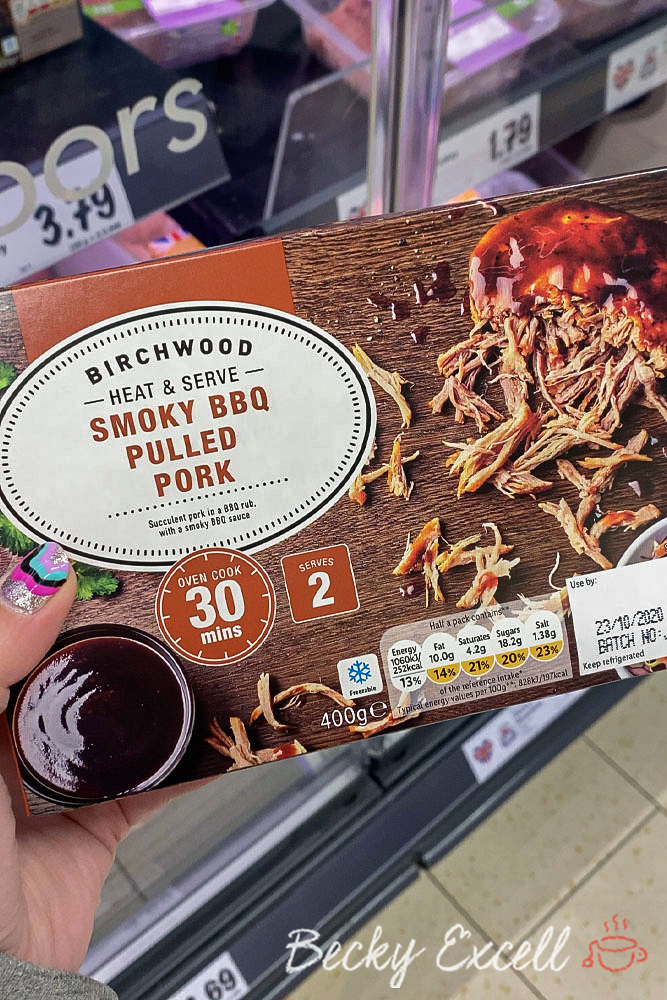 21. Chef Select Marinated Tomato and Mozzarella Frittata, Goat's Cheese and Butternut Squash Frittata
These are a nice quick, easy cold snack or hot dinner option – basically a mini omelette!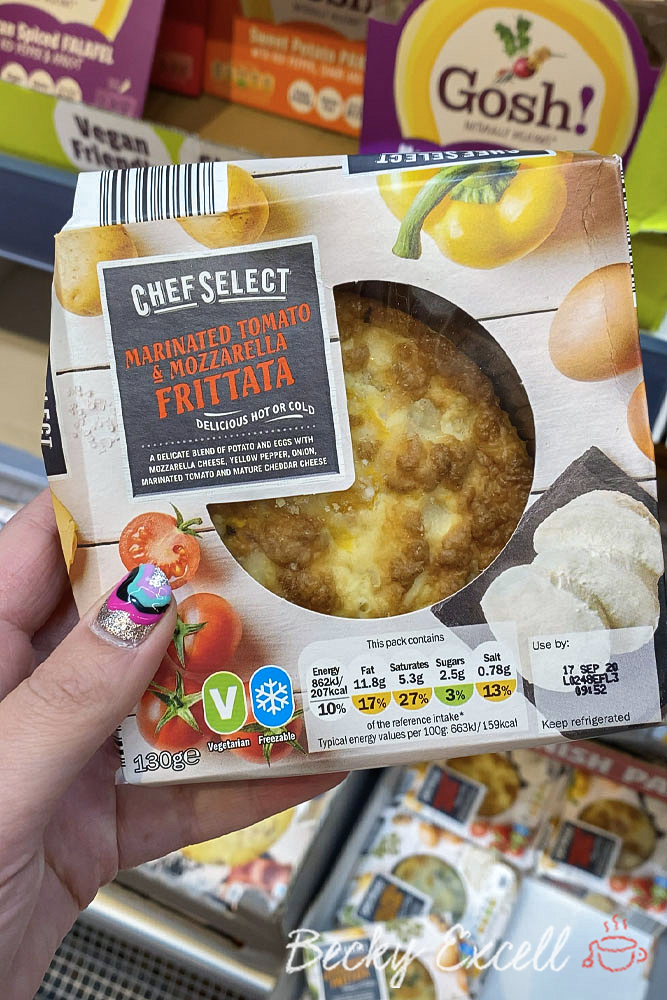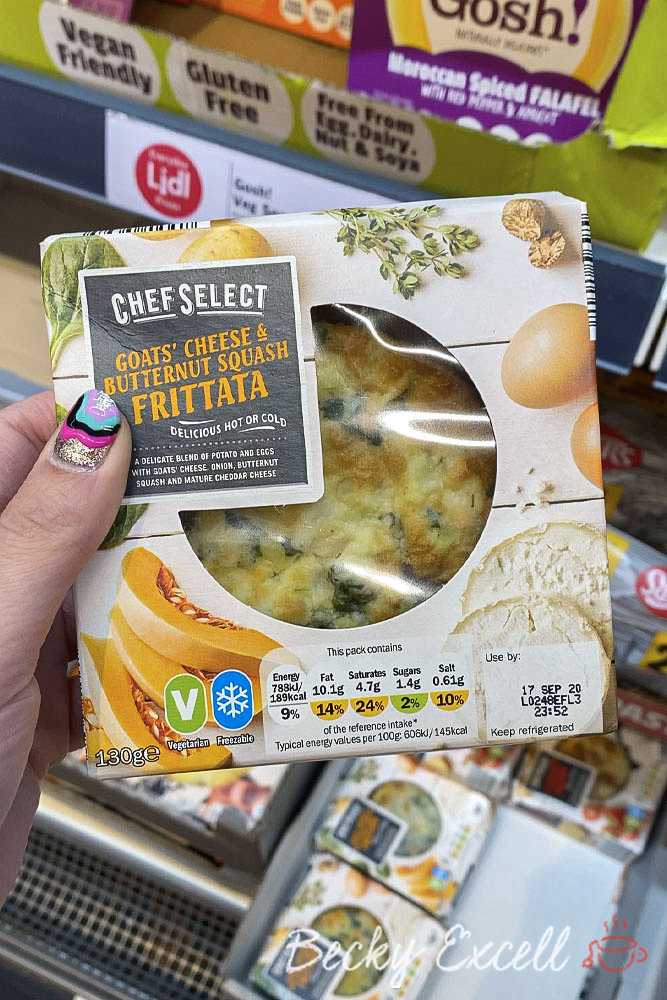 22. Birchwood BBQ Chicken Drumsticks
I think Lidl wins the award for the most accidentally gluten-free BBQ sauce-based products… and that's about it, unfortunately!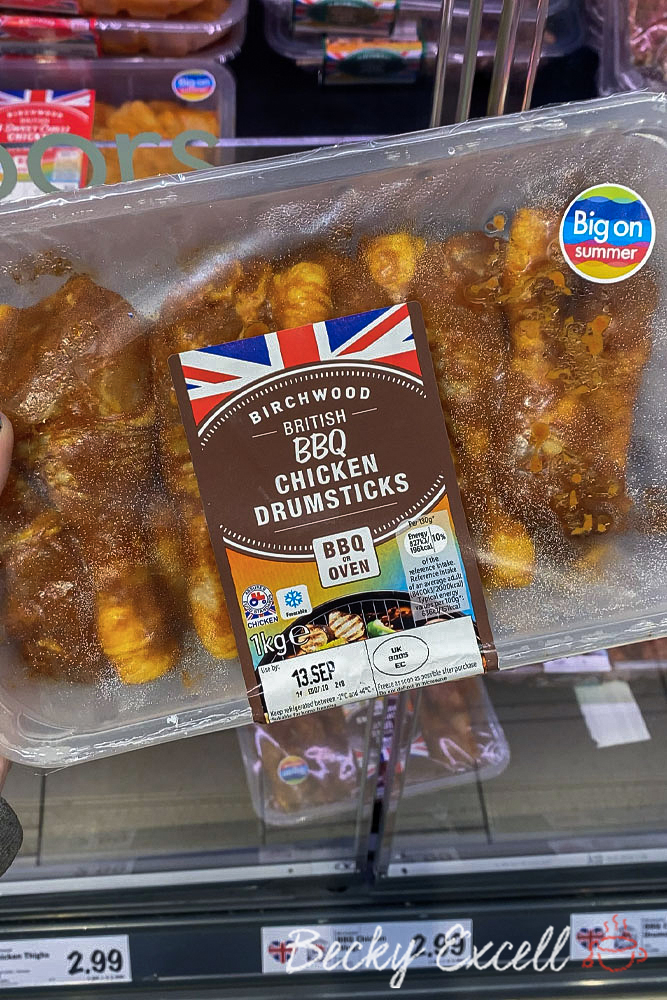 23. Birchwood 12 Beef Meatballs
Oh and beef meatballs too… shame they don't even sell gluten-free pasta in Lidl anymore!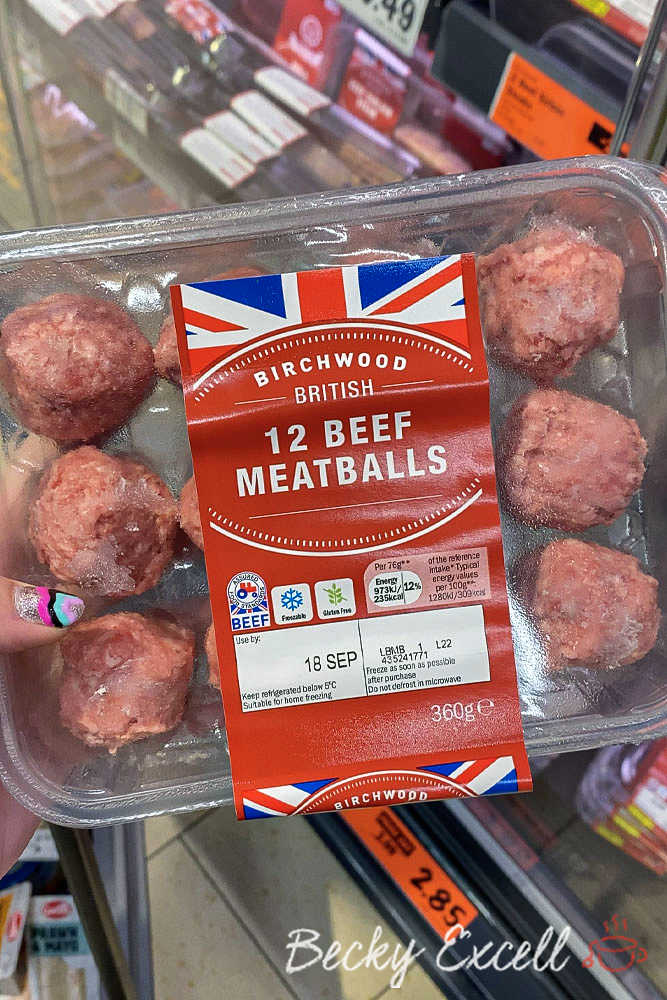 24. Birchwood 4 BBQ Beef Kebabs
And there's still a few products for BBQ'ing floating around, but these will probably go soon along with the sunny weather.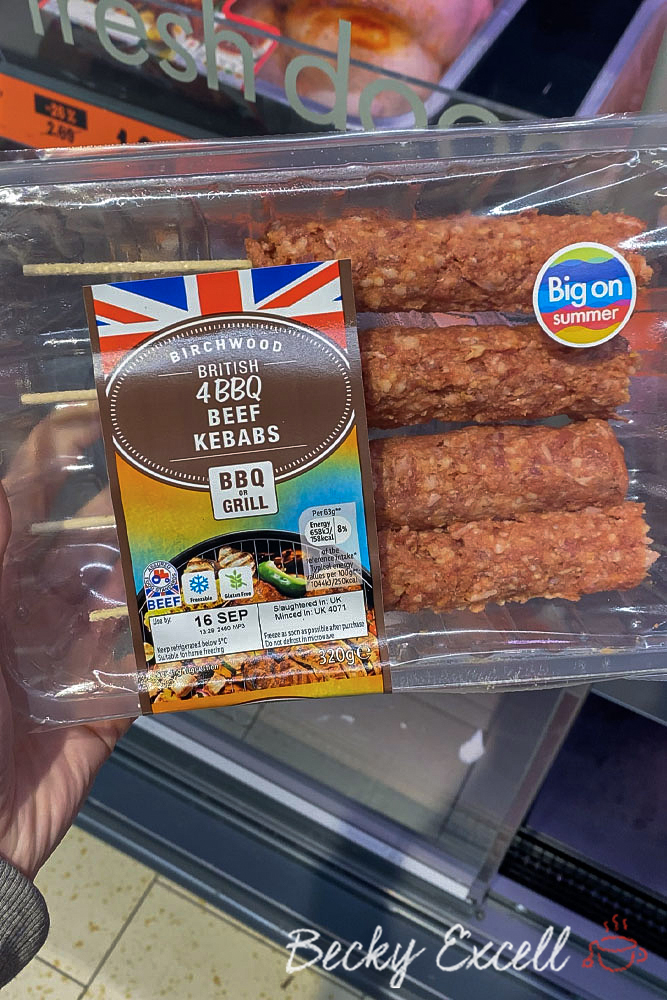 25. Birchwood Maple Pork Belly Strips
The same goes for these too!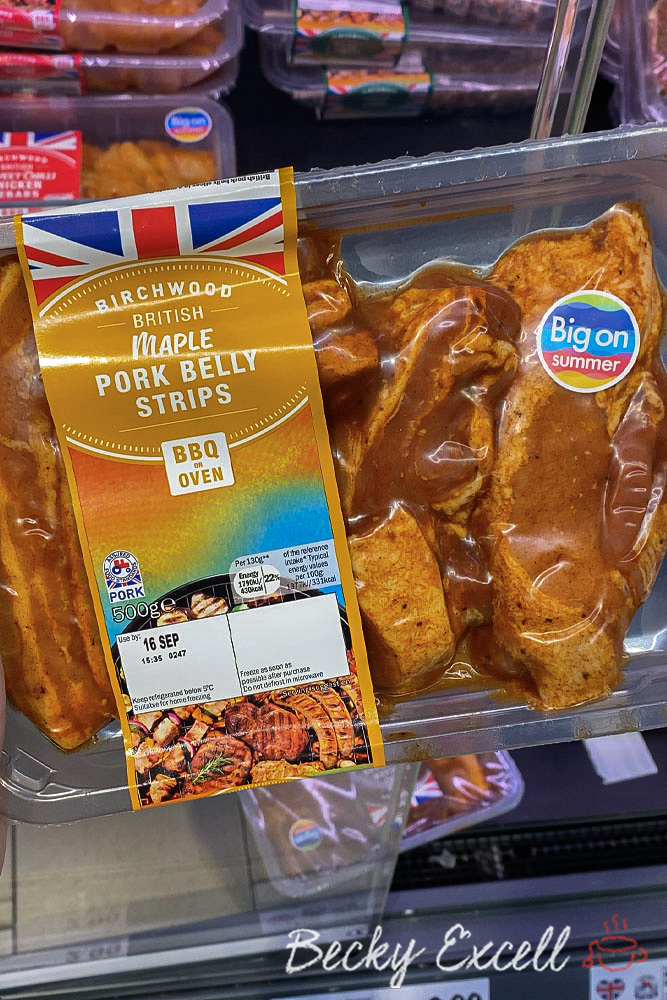 26. Taste of India Plain Poppadoms
Not all poppadoms are gluten-free, so I'll take these ones from Lidl, thank you very much!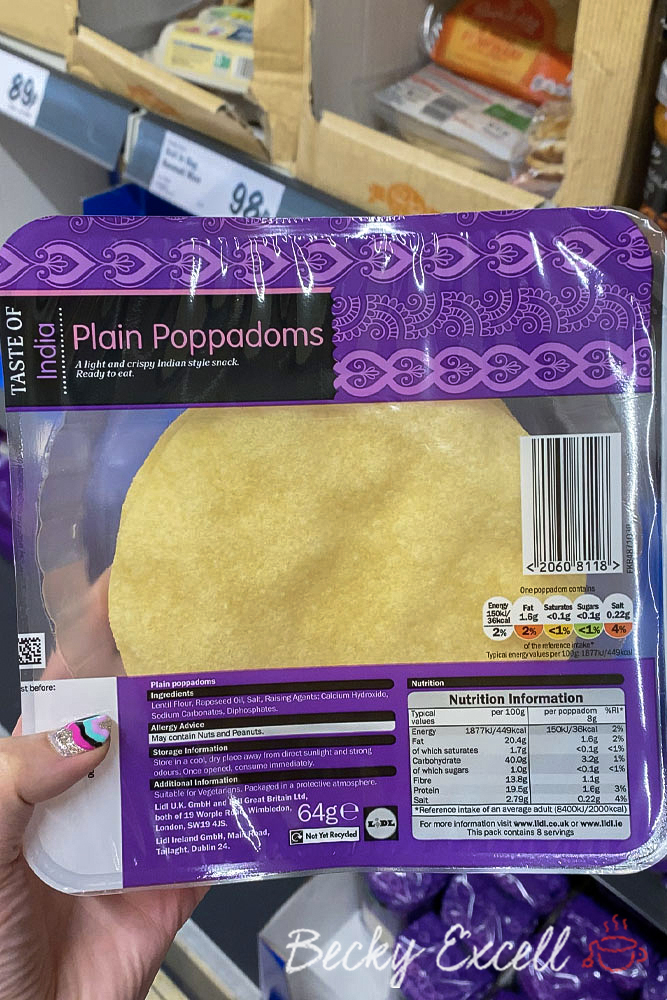 27. Heinz Beanz with Pork Sausages
And last but not least are the Heinz Beanz with pork sausages in them.
Not a massive win for Lidl as they seem to be stocked literally EVERYWHERE, but that's something!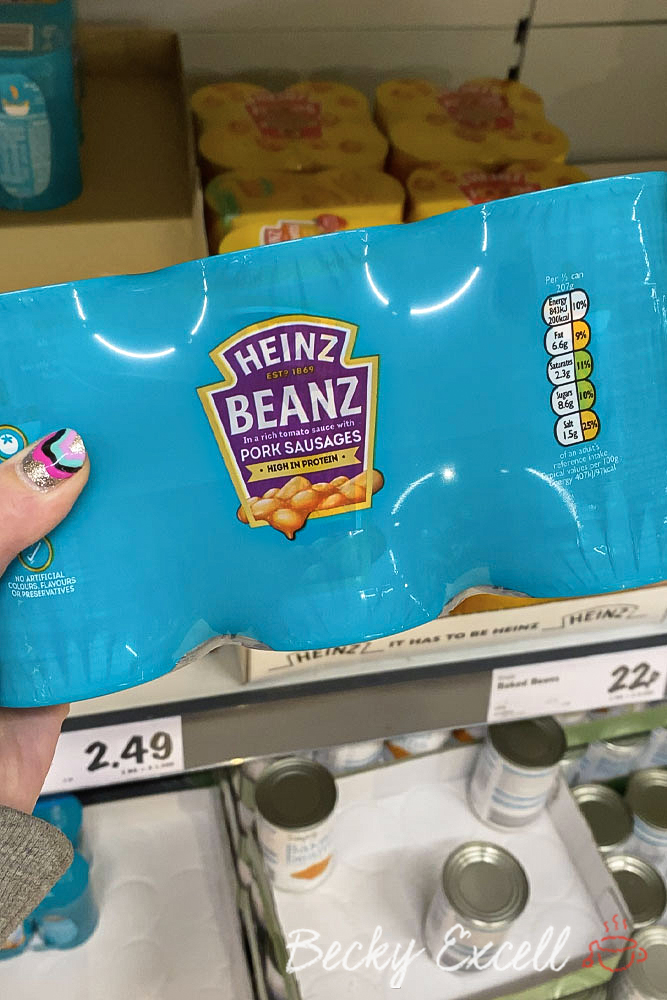 And that's all 25 'accidentally' gluten-free products in Lidl!
Thanks for reading through all 25 'accidentally' gluten-free products in Lidl! Which one is your fave? Which ones would you have never found? Have you found any accidentally gluten free products that I've missed out here?
Who misses Lidl's free from section? It's a bit bare in store for us without it!
Let me know in the comments below! Please make sure you follow me on Instagram to make sure you never miss a gluten-free find – I post videos of all my finds from supermarkets as well as tasty gf recipes.
Thanks for reading,
Becky xxx