50 'accidentally' gluten-free products in Asda! Everything from brown sauce, to Chinese chicken curry to crisps and cereal – all at 'muggle' prices. They're hiding outside of the free from aisle, so here's what you need to look for…
50 'accidentally' gluten-free products in Asda – by shopping outside of the free from aisle, you can save yourself a lot of money and find products you didn't know you could eat. But first of all, what is an 'accidentally' gluten-free product?
Before you scroll further, please make sure you're following me on Instagram by tapping here. It's a massive help to me and that's where I post my latest gluten-free product finds first on my reels!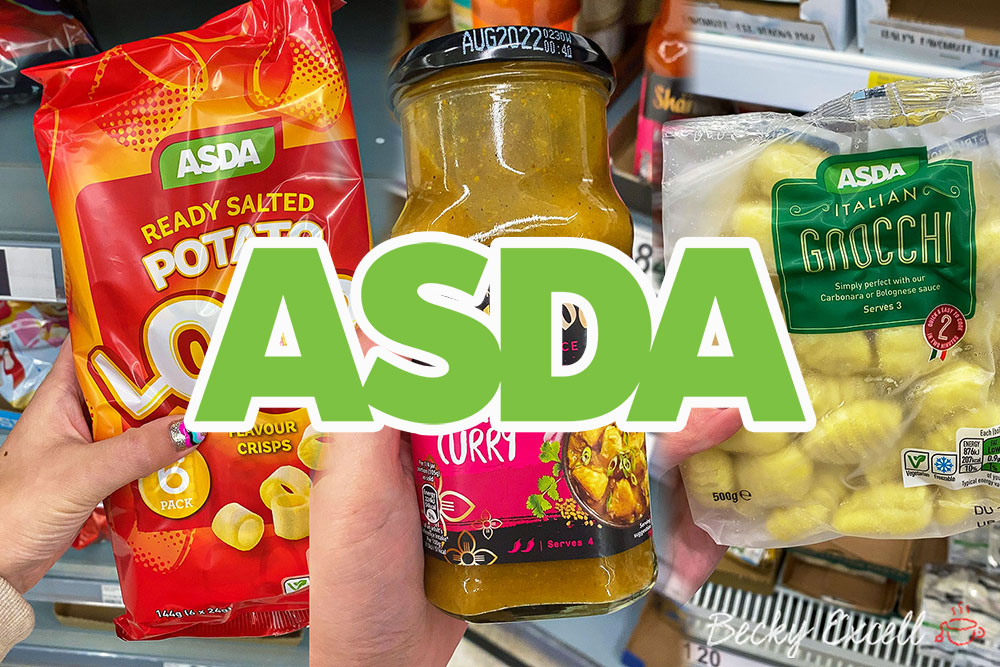 What is an 'accidentally' gluten-free product?
An 'accidentally' gluten-free product is one which is outside of the free from aisle, but doesn't contain gluten, or have a 'may contain' warning for wheat, gluten etc.
According to Coeliac UK, that makes them safe for us to eat! And it expands our choice to so much more than just the free from aisles. They don't have to be labelled as gluten-free, to be gluten-free!
(of course, Asda have been helpful and labelled a lot of these as gluten-free anyway)
But there's one problem… how do you know an 'accidentally' gluten-free product when you see one? Fortunately, I'm about to show you the 50 'accidentally' gluten-free products in Asda…
But aren't these products potentially made in an environment that also contains gluten?
If a product was produced with a risk of cross-contamination, it would have to declare a 'may contain' warning on the packaging. That's why Coeliac UK say: no gluten-containing ingredients/'may contain' warning = gluten-free!
50 'accidentally' gluten-free products in Asda: Public Service Announcement
Of course, as most of these products aren't specifically made for people who are gluten-free, please double check the ingredients for yourself before you buy them.
Why? Well, though I've gone through great lengths to ensure all these products are safe for you lovely people, you never know when ingredients might change. Plus, some products may look almost identical, but have different ingredients from store to store.
That's why it's always good to get in the habit of checking yourself first – never blindly trust what you read online, as you can never be too careful with your health. Even if I tell you something is gluten-free, I'd always recommend checking yourself first!
As of September 2020, all of these products are safe to eat – but please, please let me know if anything changes by leaving a comment below this post. Ok, let's take a look at the 50 'accidentally' gluten-free products in Asda!
1. Asda Chicken Curry with Egg Fried Rice Meal for 1
I'm not sure I've ever seen a 100% muggle ready meal that's gluten-free. Until now! And it's a proper awesome one at that.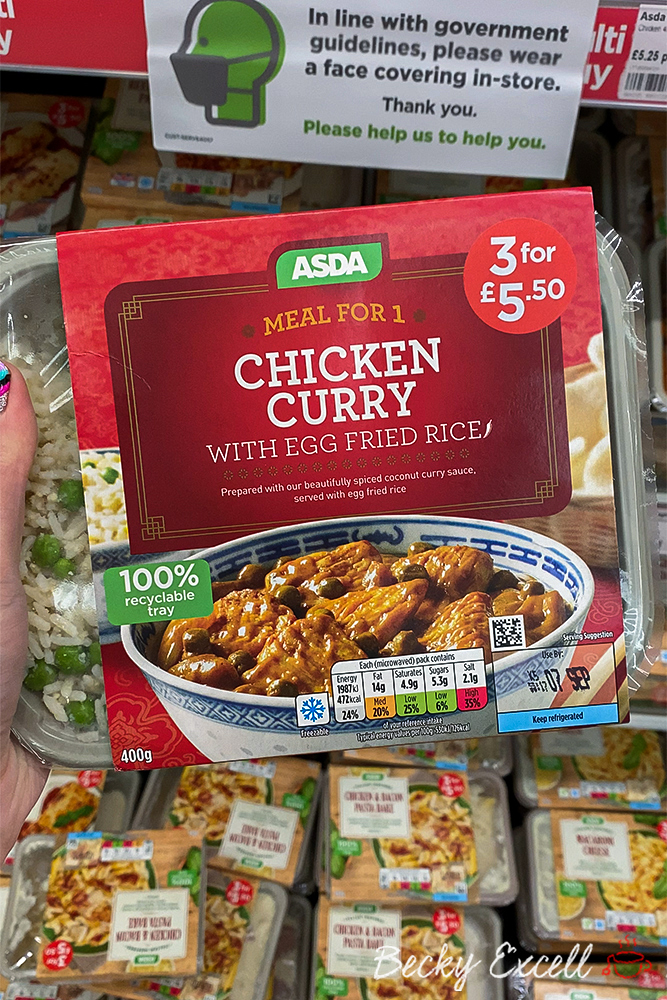 2. Asda Italian Gnocchi
Yep, in the chillers with all the muggle pasta lies the BEST gluten-free pasta you can find – gnocchi!
A lot of people always ask me what you make with it, so here's a couple of ideas I made using this – here and here.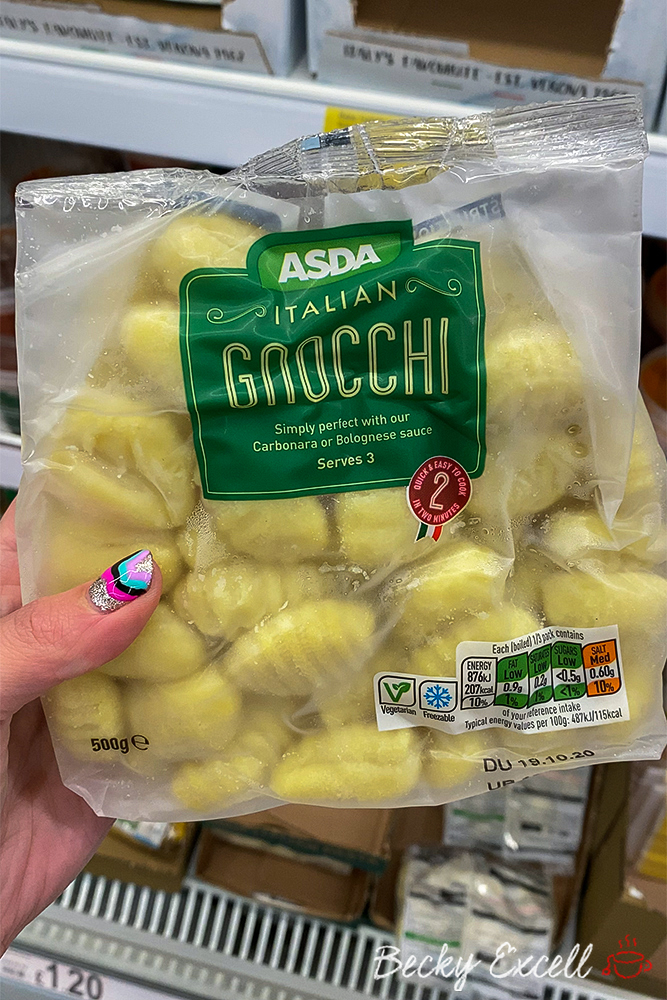 3. Asda Smartprice Brown Sauce
HP brown sauce is NOT gluten-free… but never fear, as there's some own-brand brown sauce that is. Here's one of them!
4. Asda Extra Special Beef and Red Wine Gravy
Here's some 'proper' gravy that's totally gluten-free too!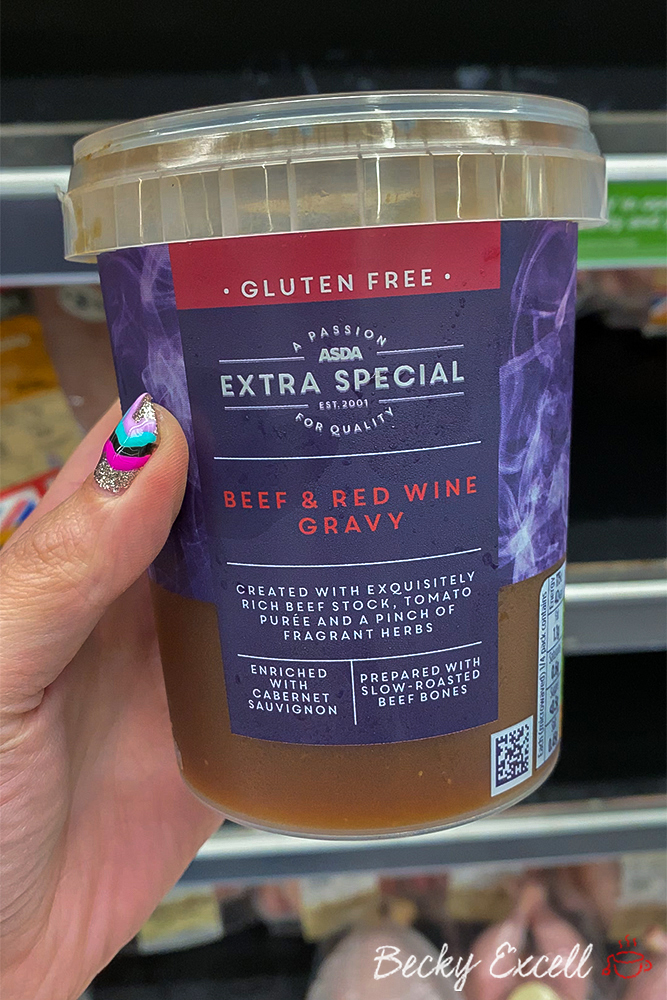 5. Asda Extra Special 2 Wagyu Beef Burgers
And of course, here's a few burgers for the BBQ too!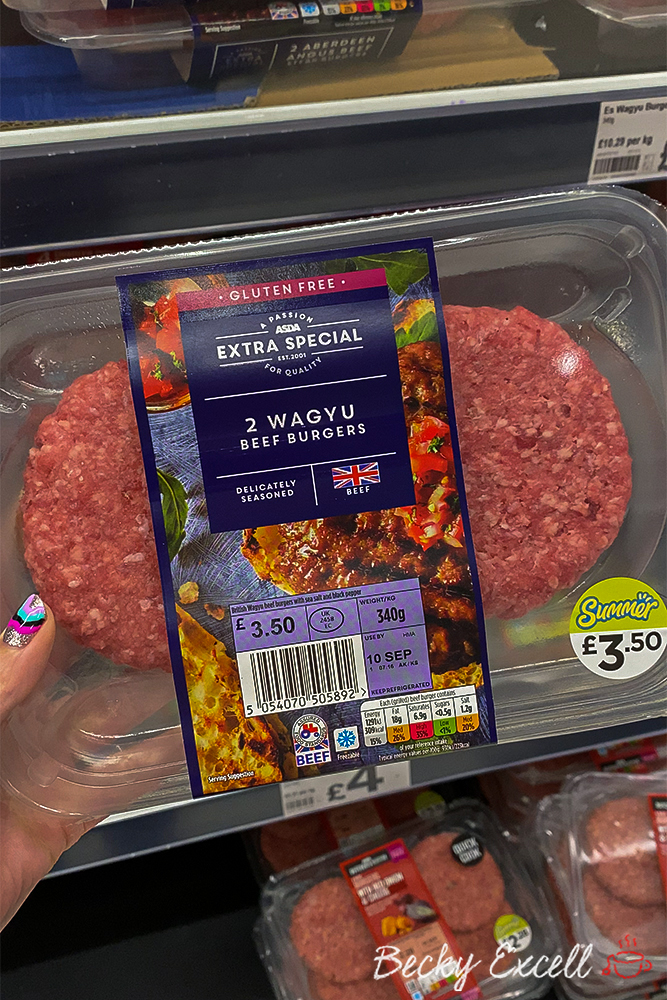 6. Asda Extra Special 4 Beef Chorizo and Chickpea Burgers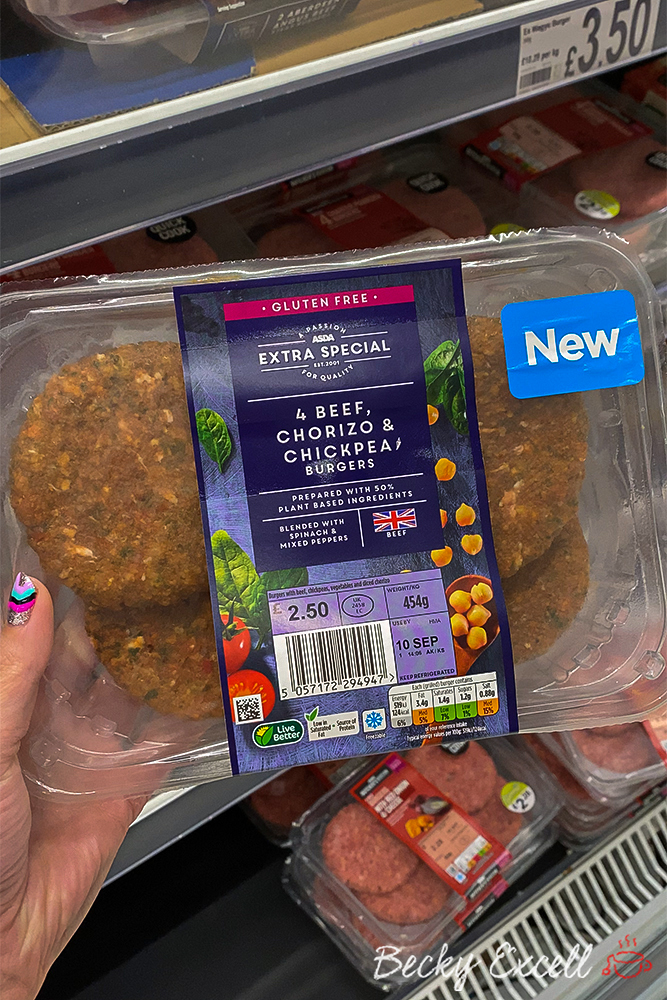 7. Asda Tempura Chicken Mini Fillets
I'm pretty sure that the M&S gluten-free tempura fillets cost £4 in M&S (we've eaten a lot of them). But guess what?
These cost just £2.50 – gotta love those muggle prices!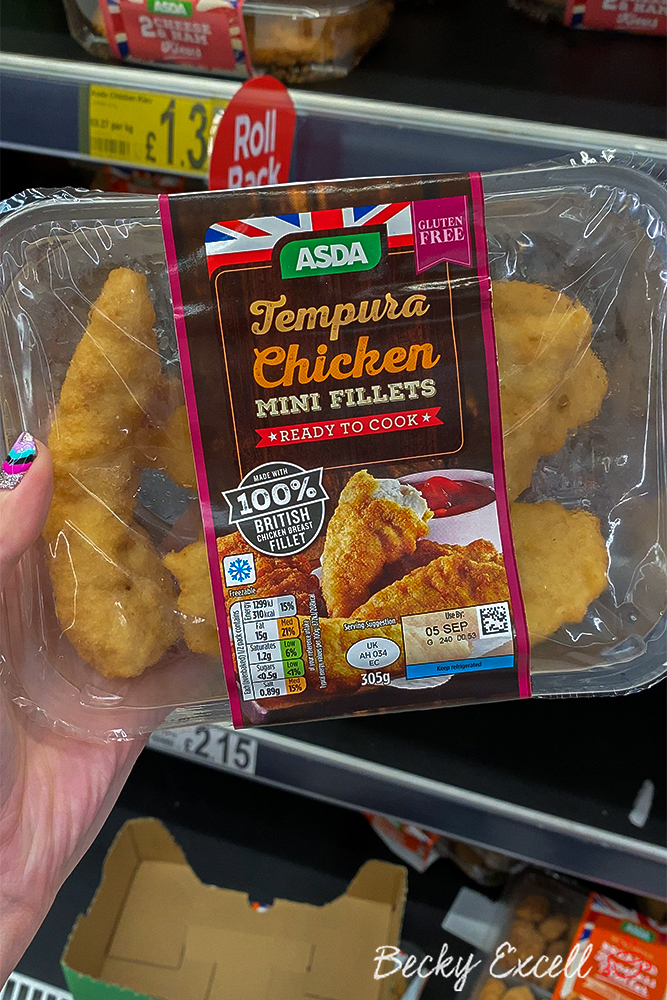 8. Asda Butcher's Selection 6 Chilli and Coriander Lamb Kebabs
These kebabs are clearly labelled as gluten-free, but I'd often never bother looking – assuming nothing in the BBQ section would be gf.
I'm glad I looked now!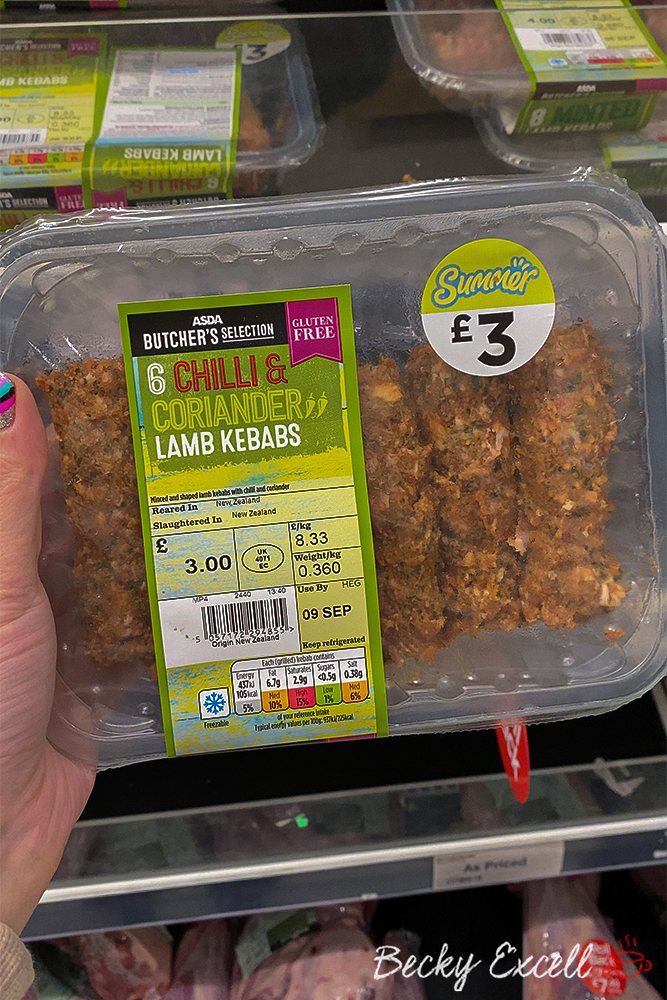 9. Peperami Snack Box with gluten-free crunchy corn puffs
Not only do I love that the crunchy corn puffs are gf, but I also love that they clearly labelled them for once!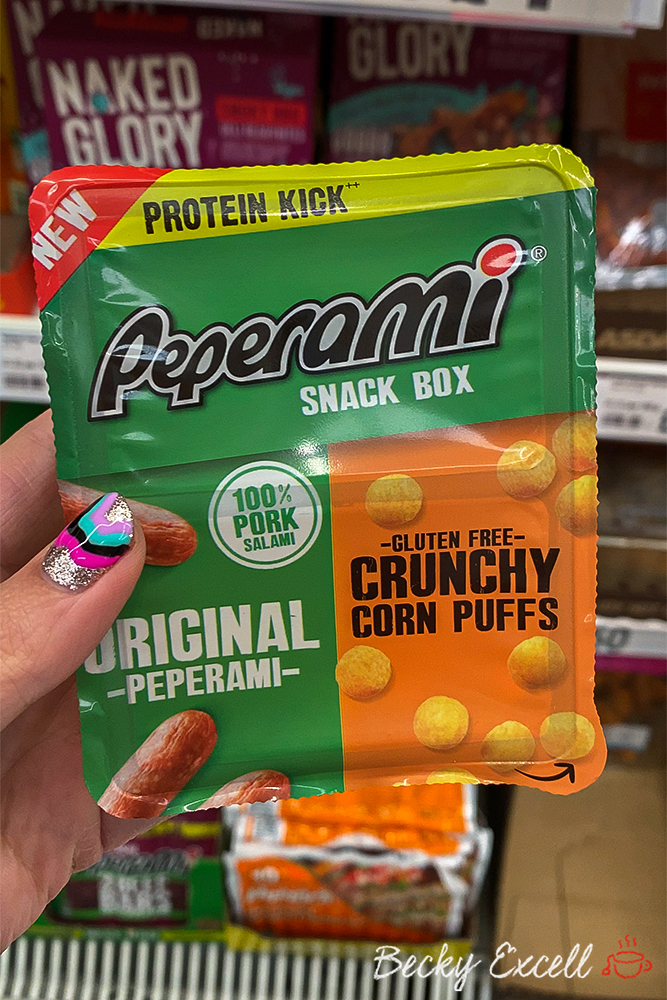 10. Asda Plant Based 6 meat-free sausages
A lot of you guys always ask me to post any gluten-free AND veggie/vegan finds as they're often in short supply.
Well here's a bunch that I know you'll love!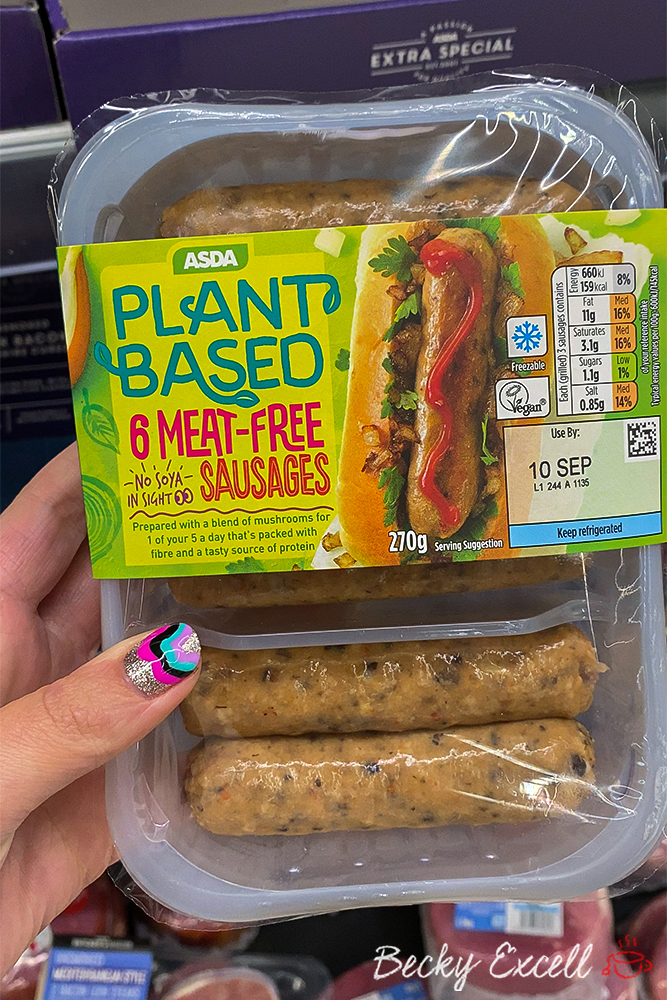 11. Asda Plant Based 4 meat-free tandoori kofta kebabs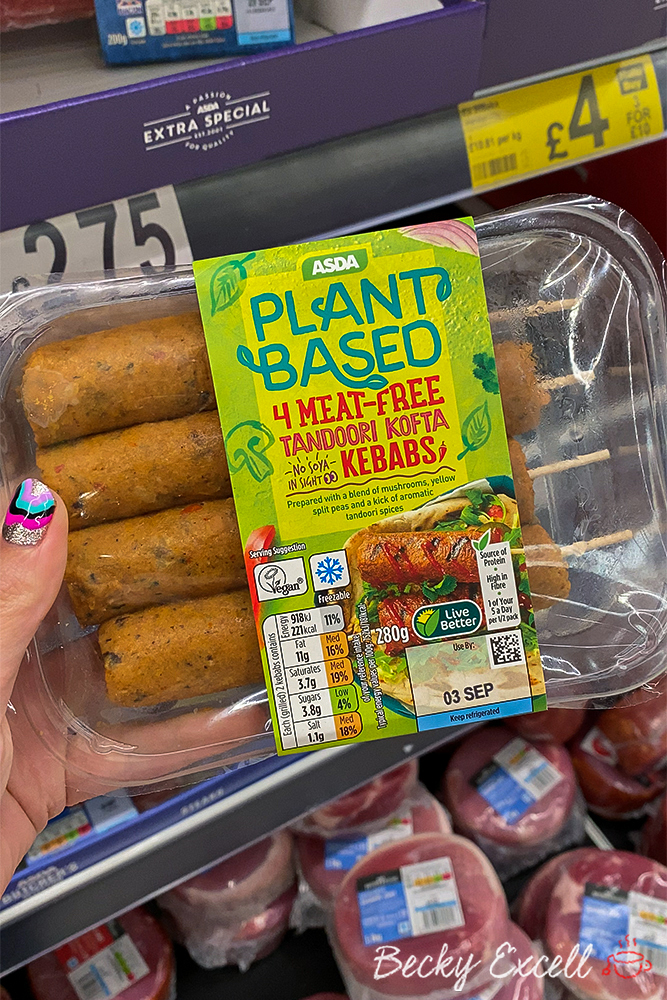 12. Asda Plant Based 12 Meat-Free Meatballs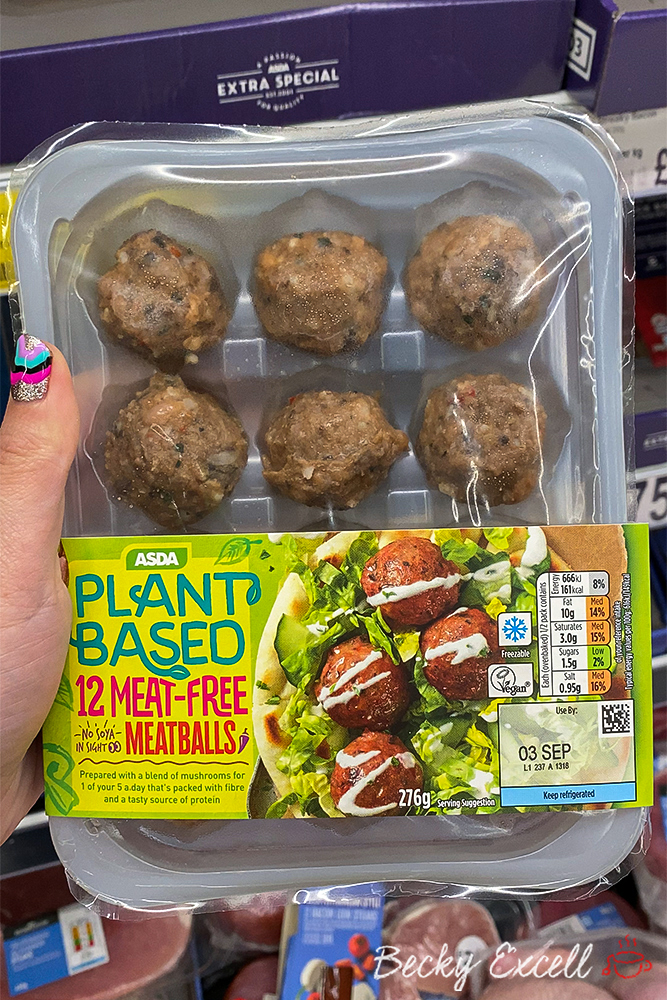 13. Asda Plant Based 2 meat-free burgers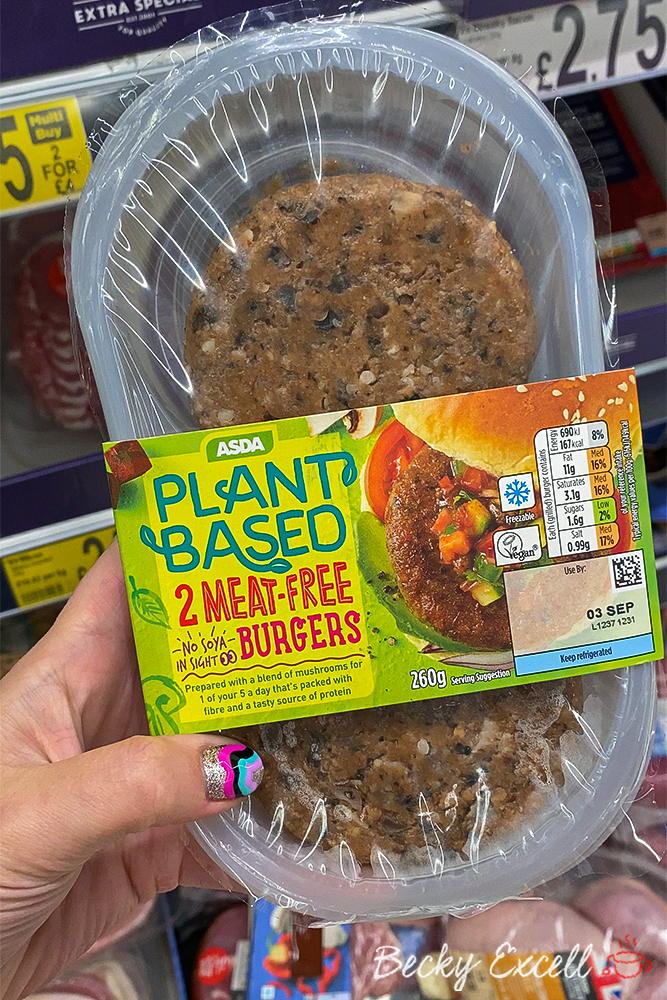 14. Asda Plant Based Meat-free Mince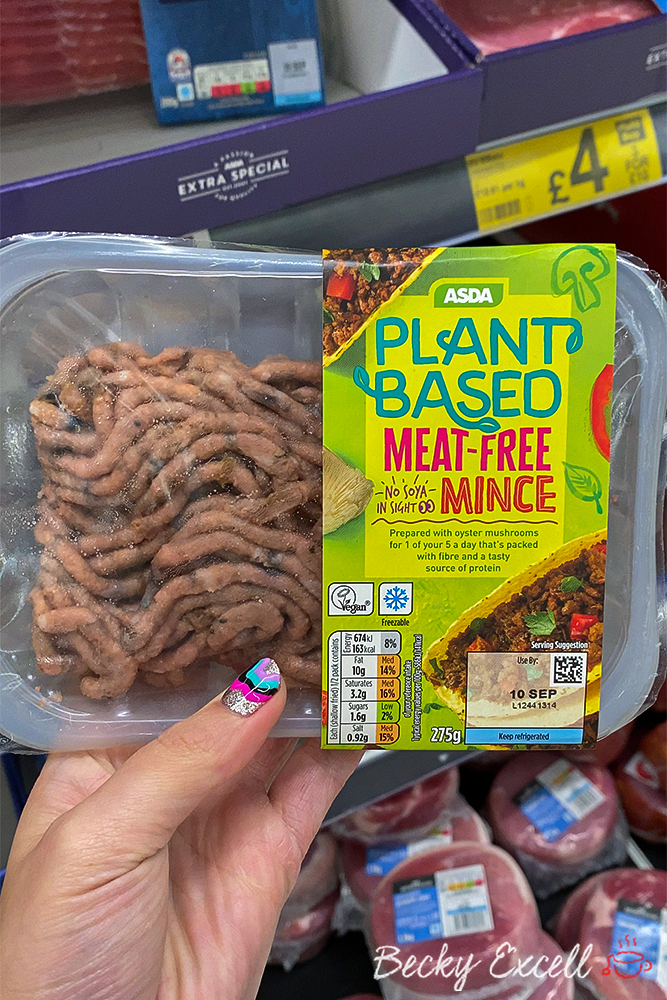 15. Asda Plant Based Loaded Potato Skins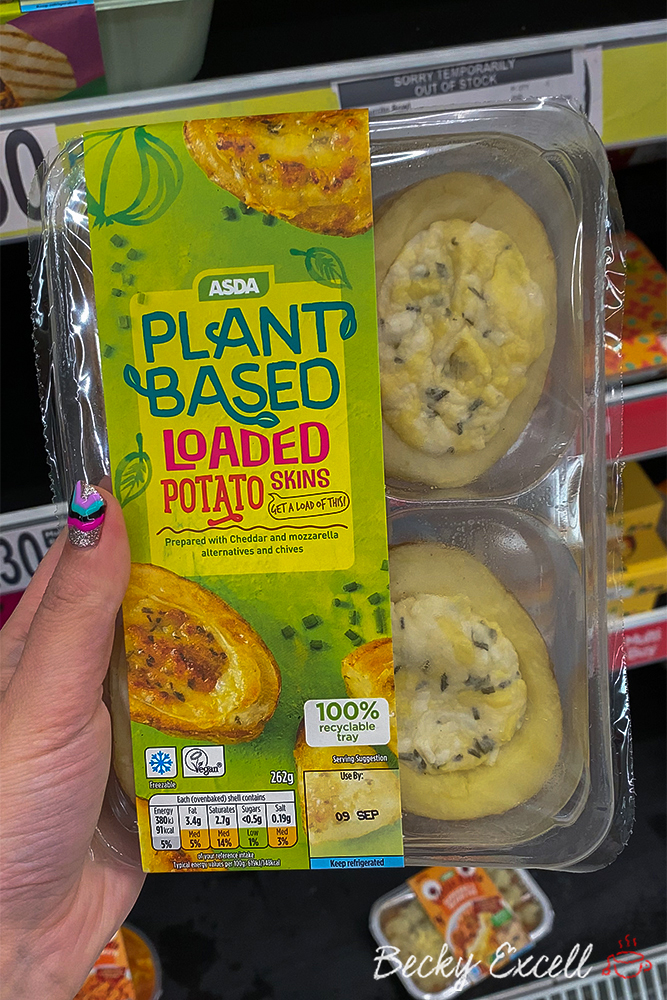 16. Asda Butcher's Selection 6 British Pork Sausage Patties
These may not seem that exciting, but what about the thought of recreating your own McDonalds McMuffin breakfast with these?
Now that sounds good to me!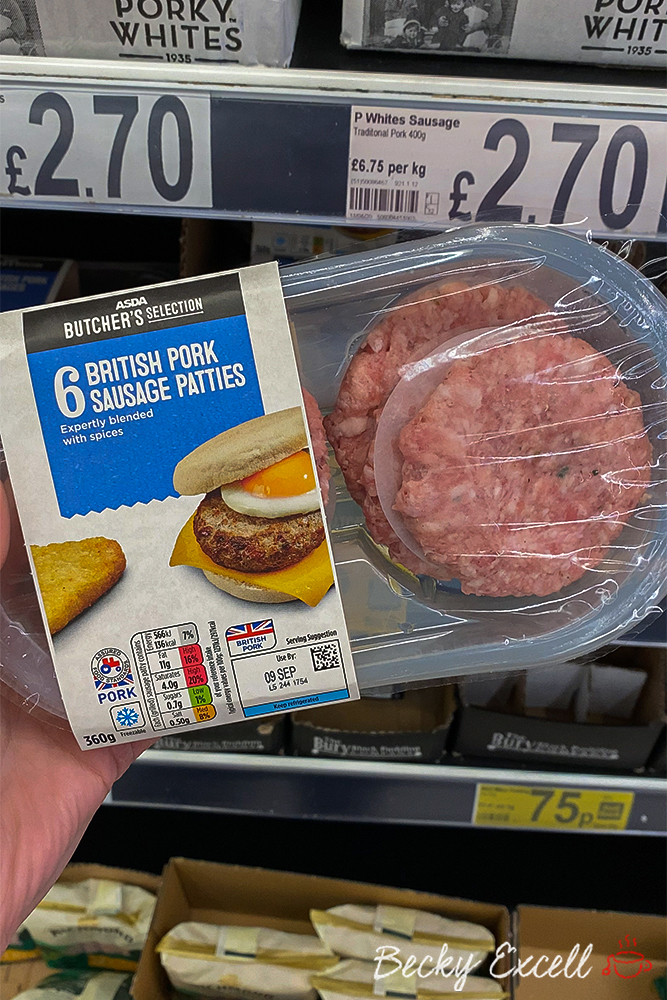 17. Asda Extra Special 6 Monterey Jack and Jalapeno Pork Sausages
Lots of Asda's extra special sausages are gluten-free, so I didn't want to flood this post with bangers!
But here's one that looked especially good just as an example: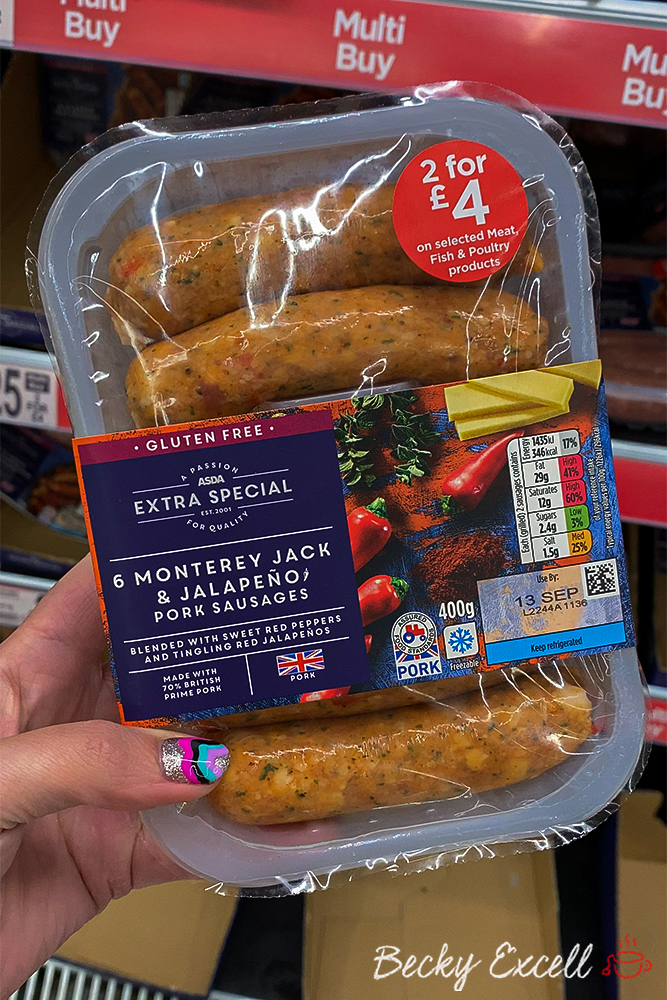 18. Asda Hash Brown Bites
There's that free from gluten branding sneaking in again – love it!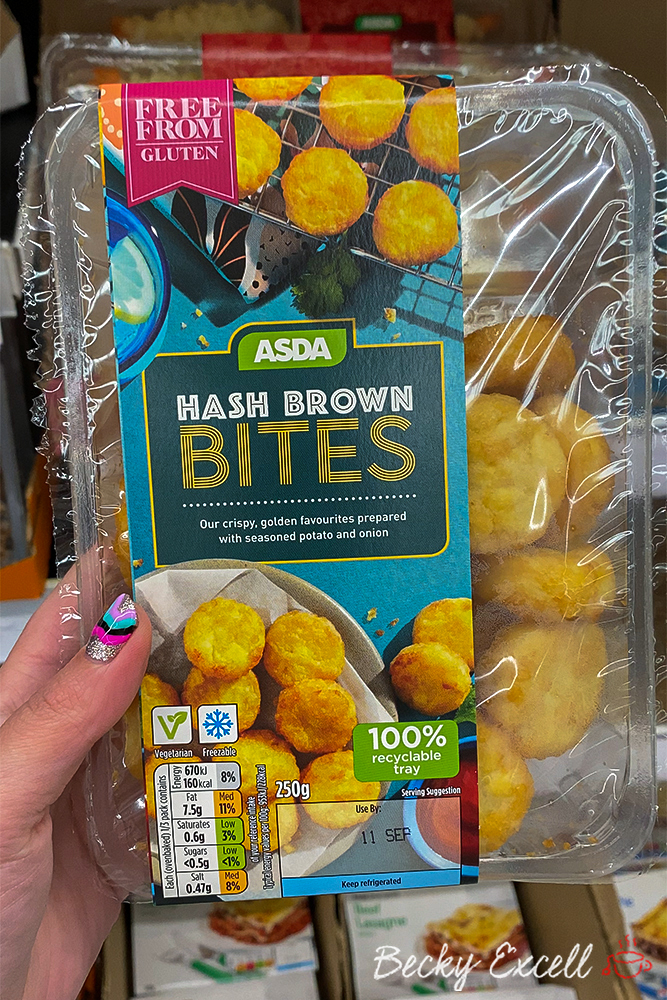 19. Asda 12 Mozzarella Sticks / Party Bites Mozzarella Sticks
And both types of mozzarella sticks are gluten-free at Asda – watch out for both variations of packaging.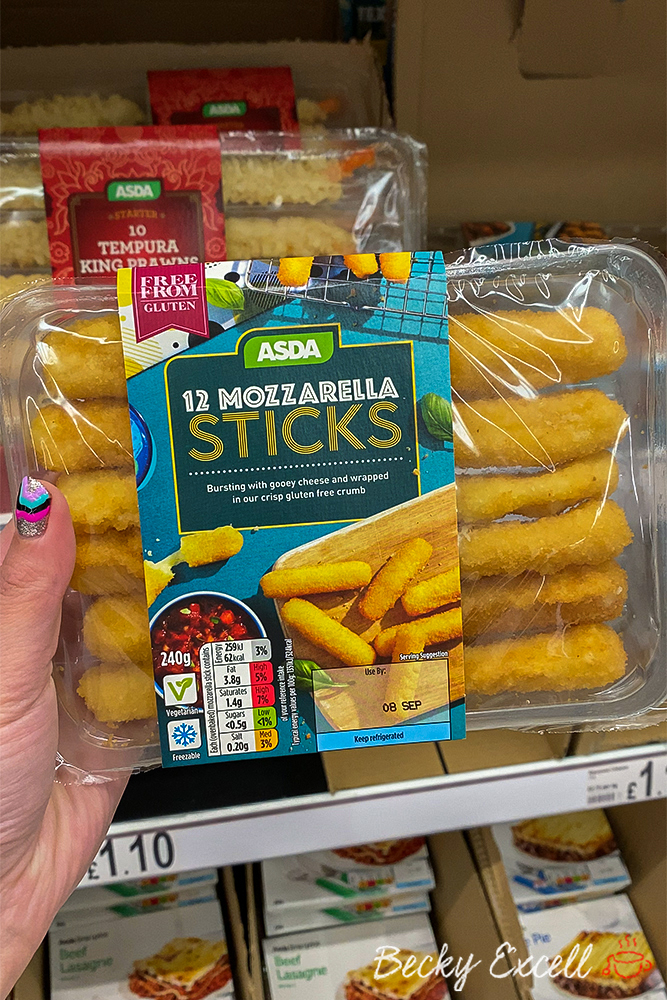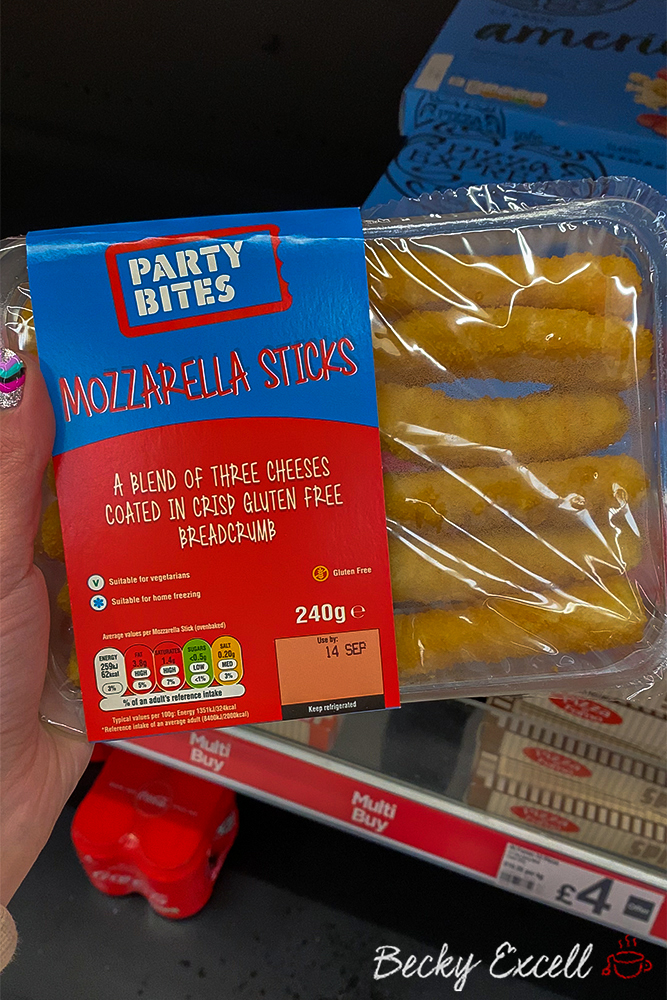 20. Watmuff & Beckett Risotto Kalamata Olive and Feta Cheese
You'll find this cute little risotto pot with all the fresh soup in the chillers.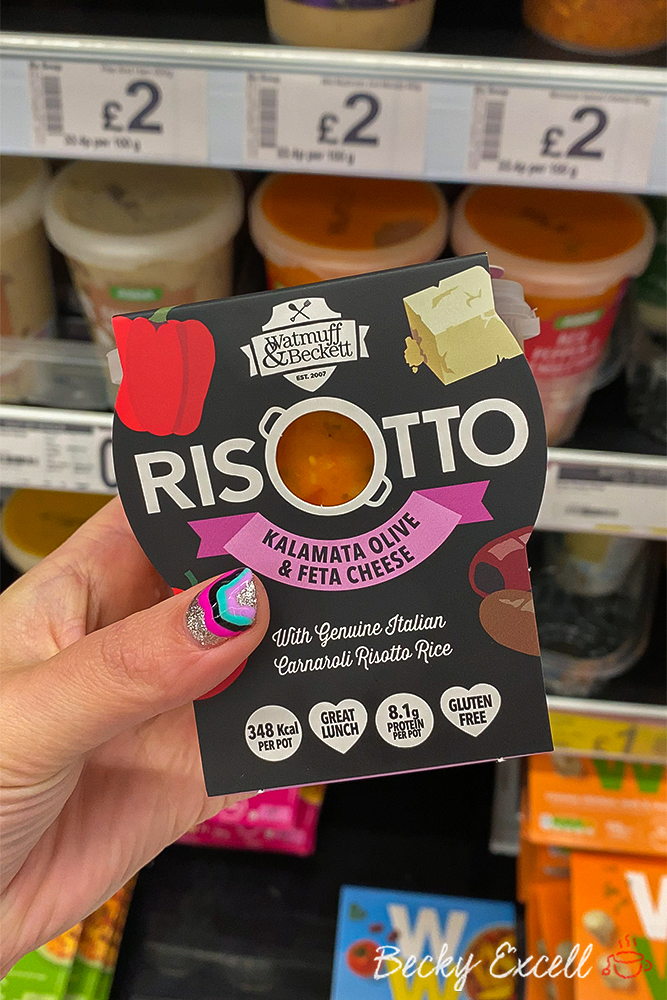 21. Asda Red Pepper and Wensleydale Soup
And with the colder weather slowly creeping in, who could turn down some fresh soup?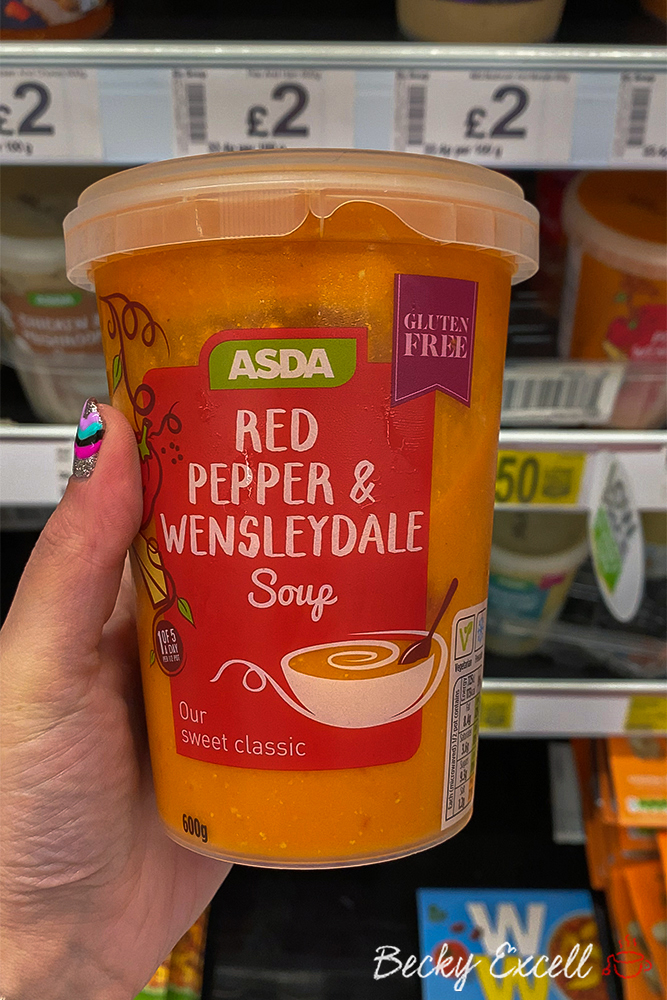 22. Asda Taste of Italy Tomato, Kale and Borlotti Bean Soup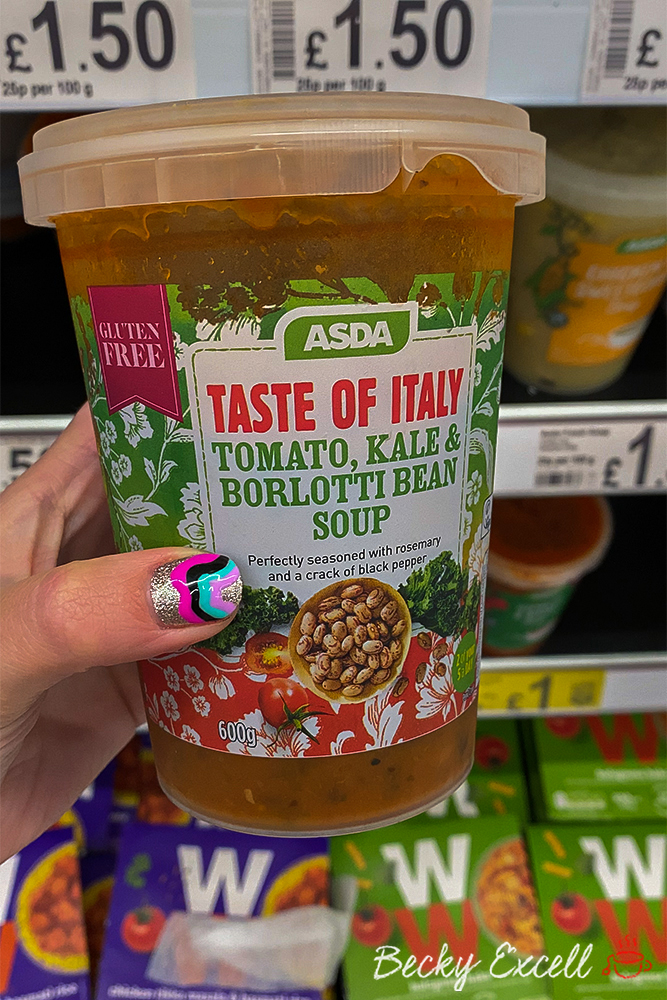 23. Asda Classic BBQ Sauce
I assumed that all BBQ sauce would never be gluten-free… then I found this!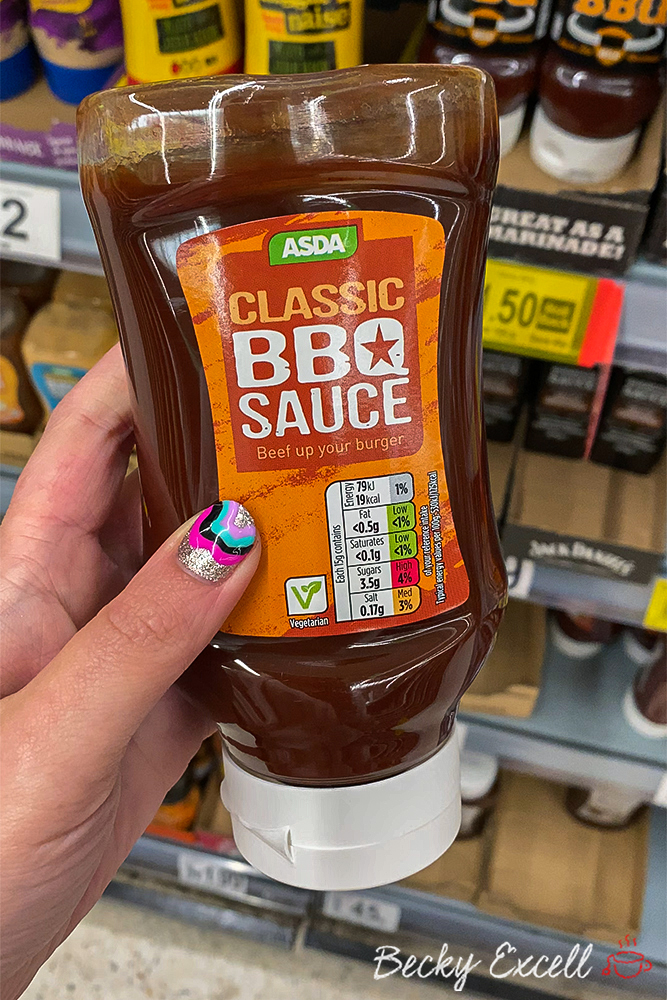 24. Heinz American Style Smokey Baconnaise Sauce
Oh and this too!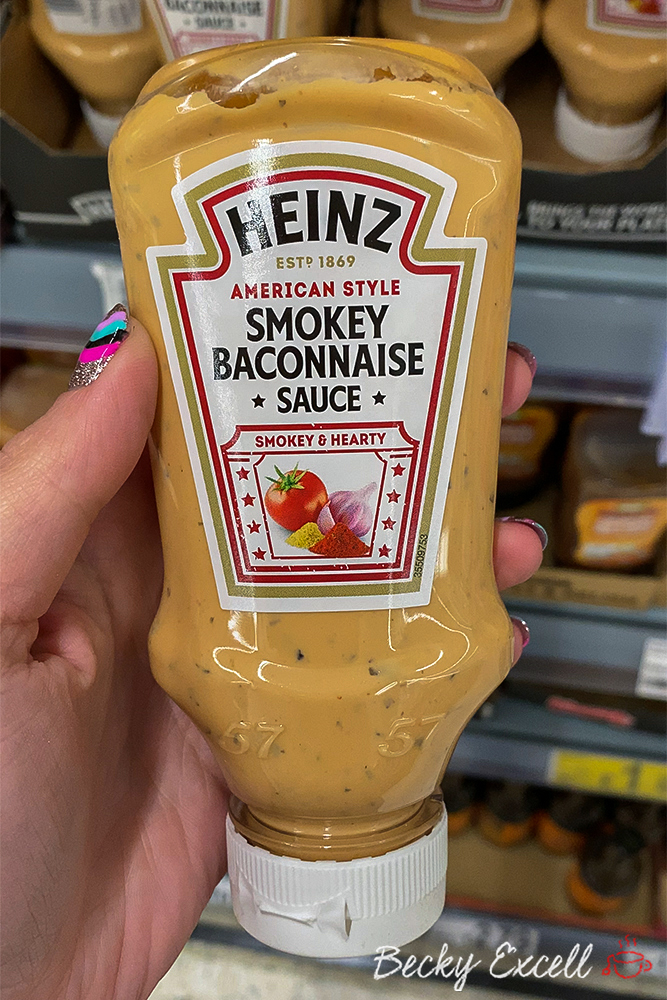 25. Knorr Vegetable/Beef Stock Pots
There's tons of gluten-free stock pots and stock cubes in Asda too, all of which are clearly labelled.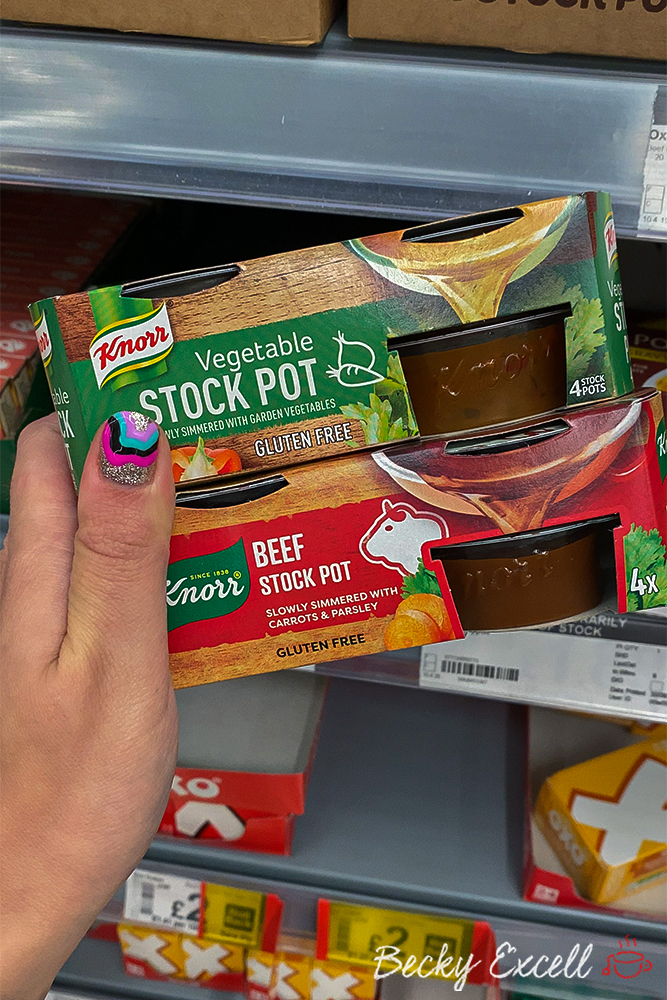 26. Knorr Ham Stock Cubes
And these don't contain onion or garlic either – we use these religiously at home.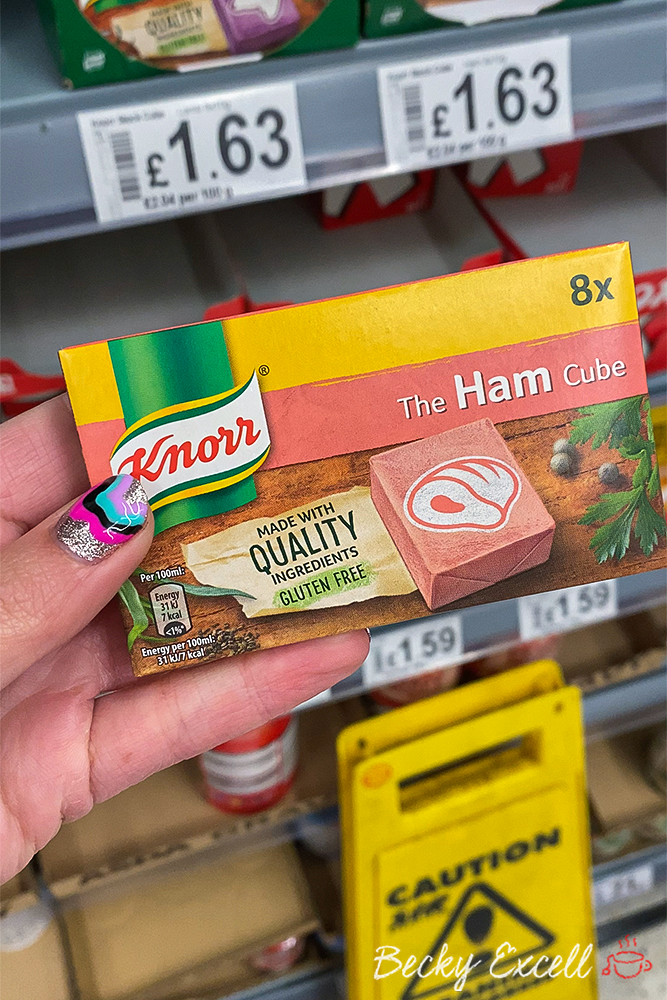 27. Sharwoods Chinese Curry Cooking Sauce
How is this gluten-free? I would have never given it a second look – that's two Chinese curry products available in Asda including the ready meal I mentioned earlier.
What a win!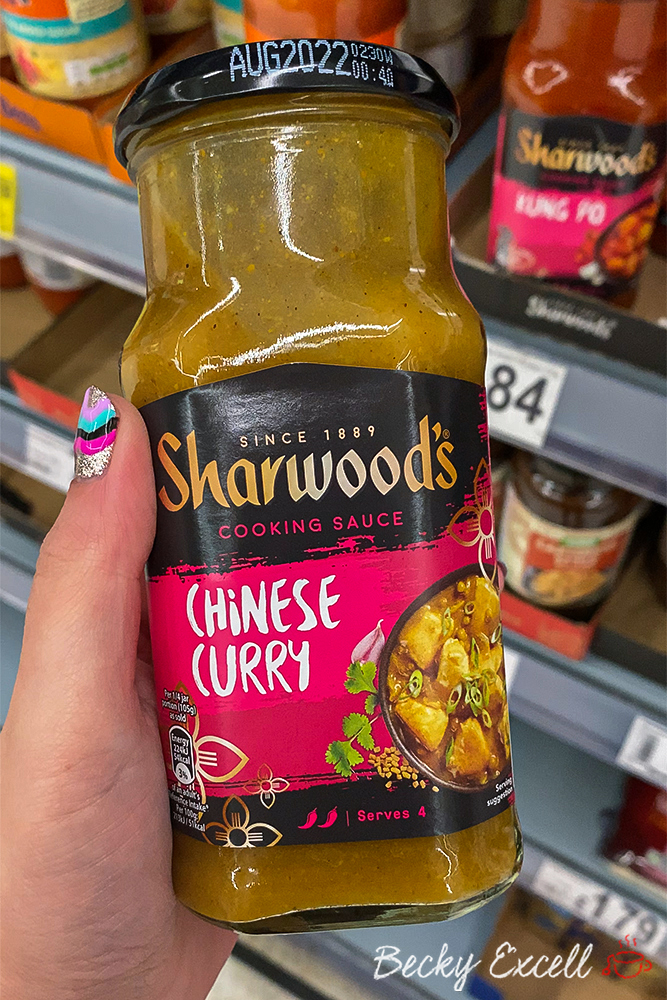 28. Amoy Straight to Wok Rice Noodles
Of course, these straight to wok rice noodles are gluten-free.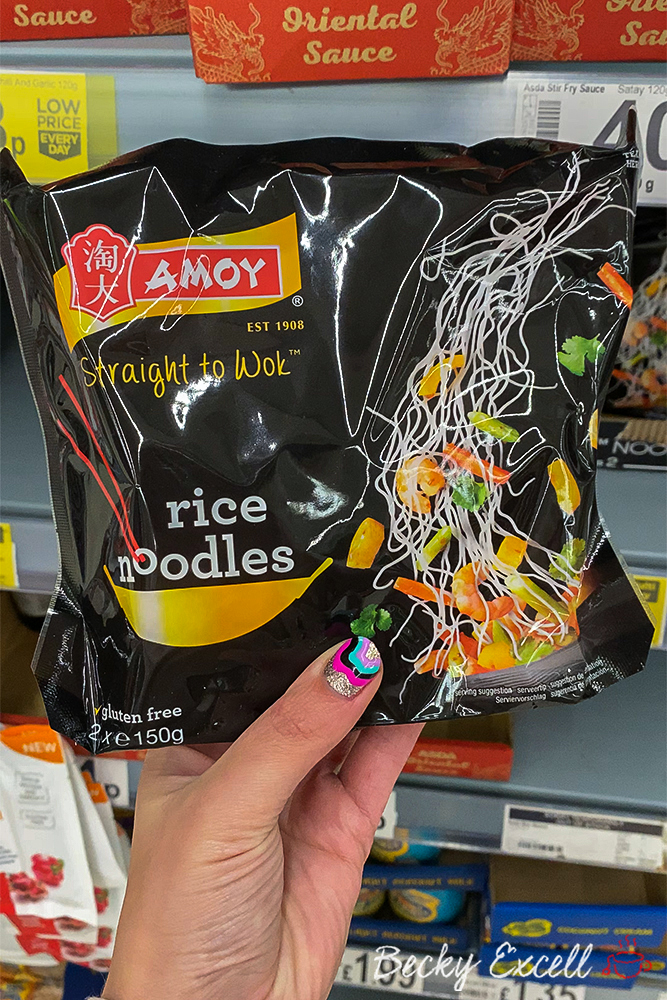 29. Asda Tasty Taco Kit
But did you know that this taco kit is gluten-free too? Mixed in amongst all the gluten-y Mexican-style food!
30. Heinz Beanz in a rich tomato sauce with pork sausages
The pork sausages in tins of beans are almost NEVER gluten-free… apart from when they are in these!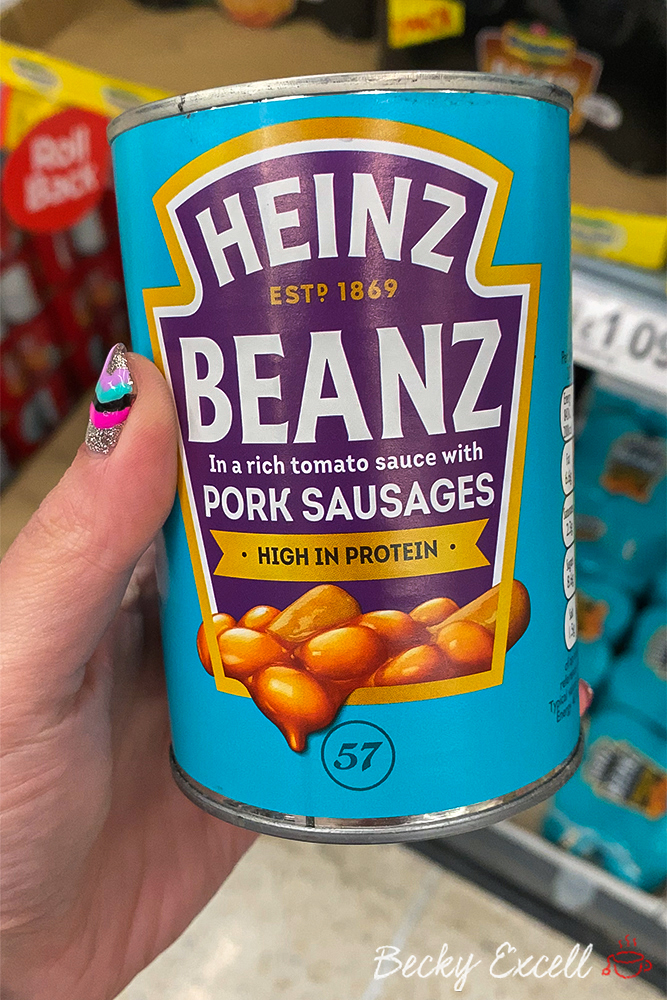 31. Cadbury Oreo Instant Hot Chocolate
Someone saw this when I posted it on Instagram and said 'that's not gluten-free, it has Oreos in it'. But… it is gluten-free!
However, I totally get where they were coming from – I would never look at this and assume it was gluten-free. But reading (the ingredients and allergen labels) is believing!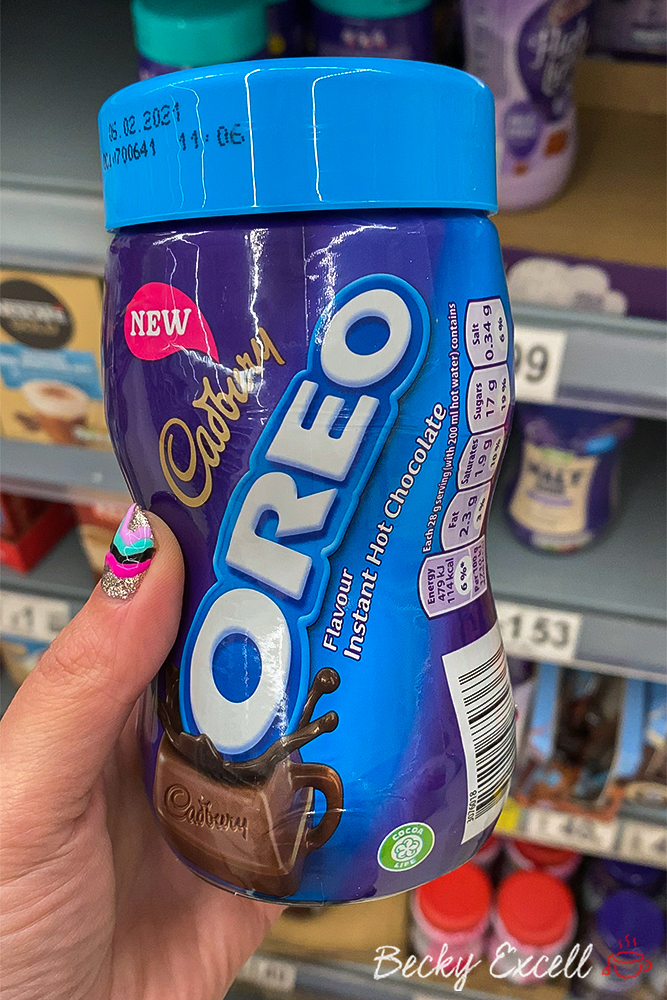 32. Cadbury Crunchie Spread
It's quite rare that a variation of chocolate spread is gluten-free, so enjoy this beauty while you can!
I used it in my gluten-free Crunchie cheesecake recipe, so you can always buy it and use it for that.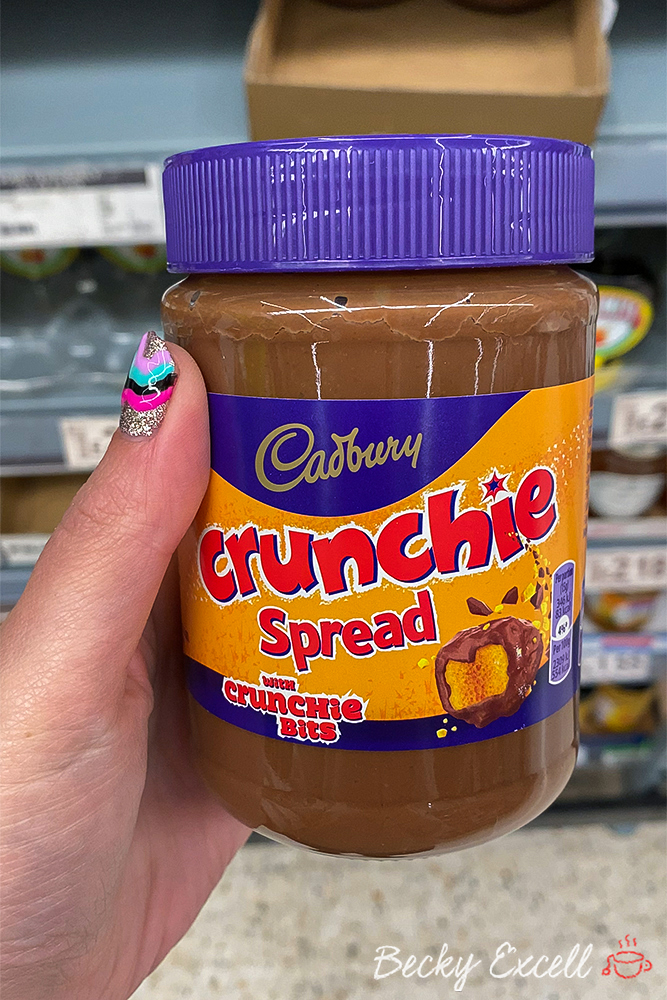 33. Lindt Lindor Strawberries and Cream
The plain milk chocolate Lindt truffles are NOT gluten-free – however this variation is!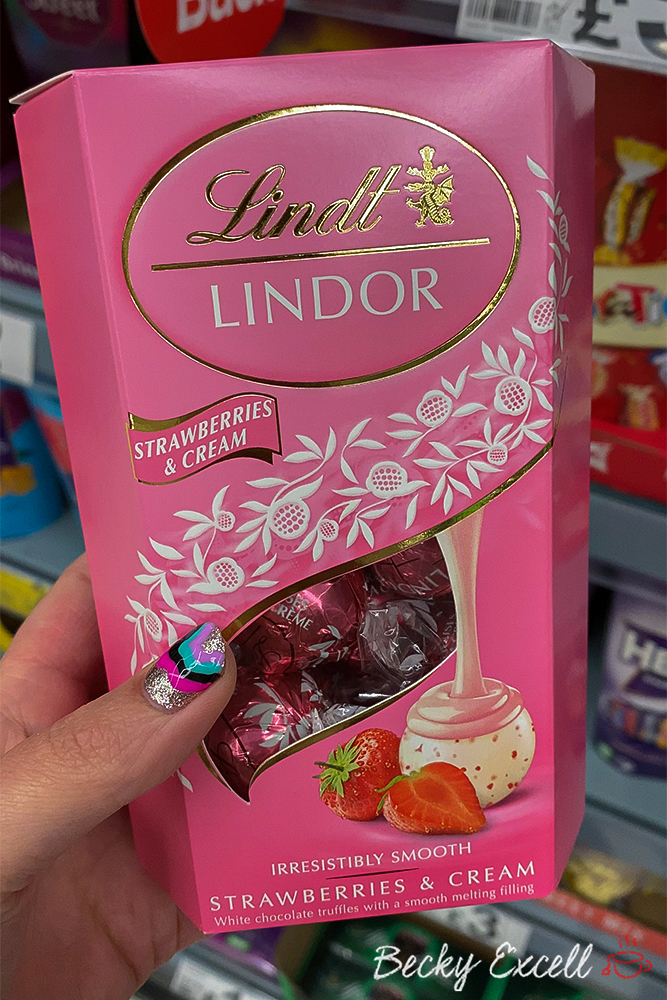 34. Nestle After Eight
35. Asda Ready Salted Potato Loops
And now, it's time to bring on the crisps! A lot of the branded crisps all generally have nasty 'may contain' warnings.
However, these do not, so enjoy! Such good prices on these too.
36. Asda Cheesy Wiggles
Gluten-free Wotsits, anyone?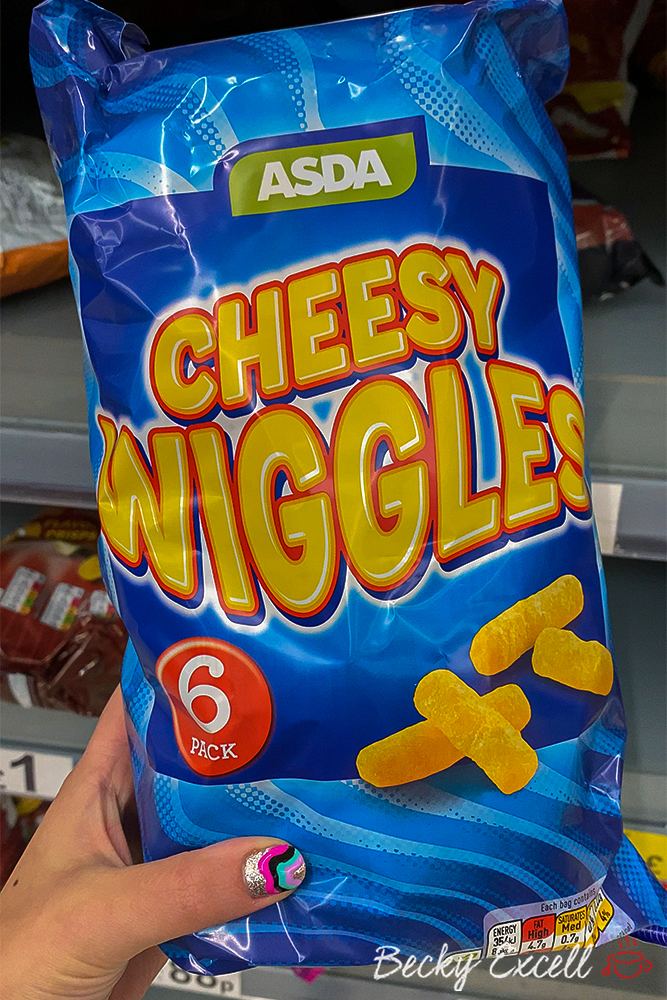 37. Asda Beefy Potato Snacks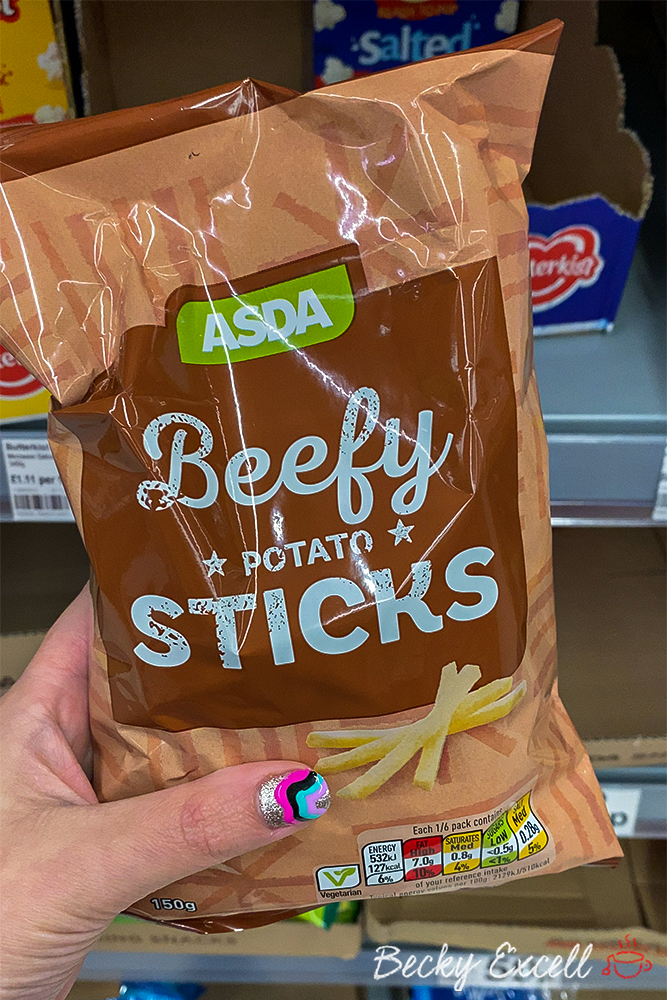 38. Asda Bacon Bites
Yep, these are gluten-free Frazzles!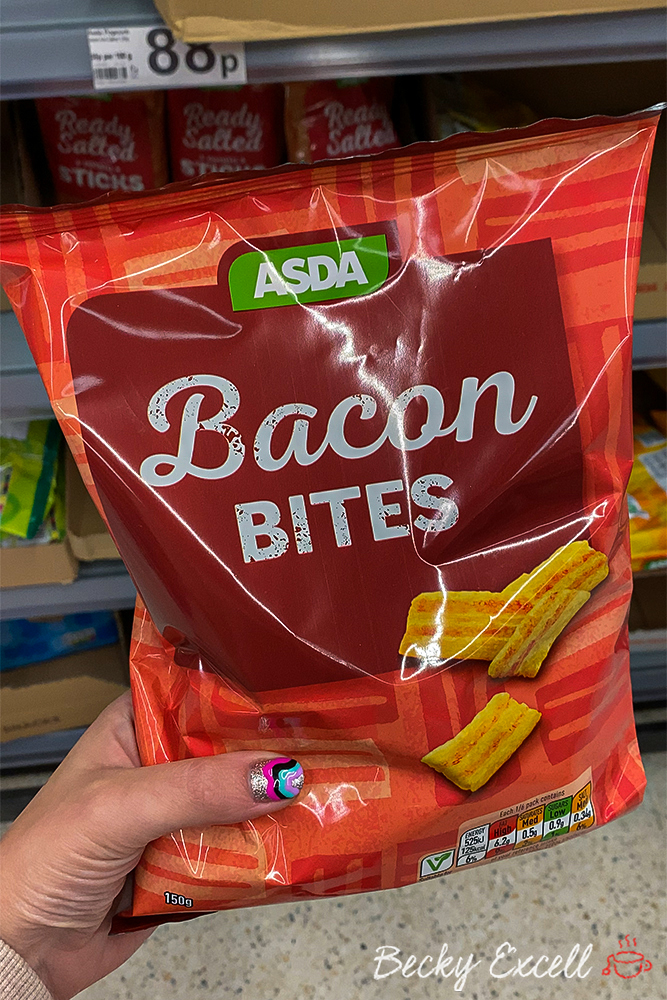 39. Cheesy Balls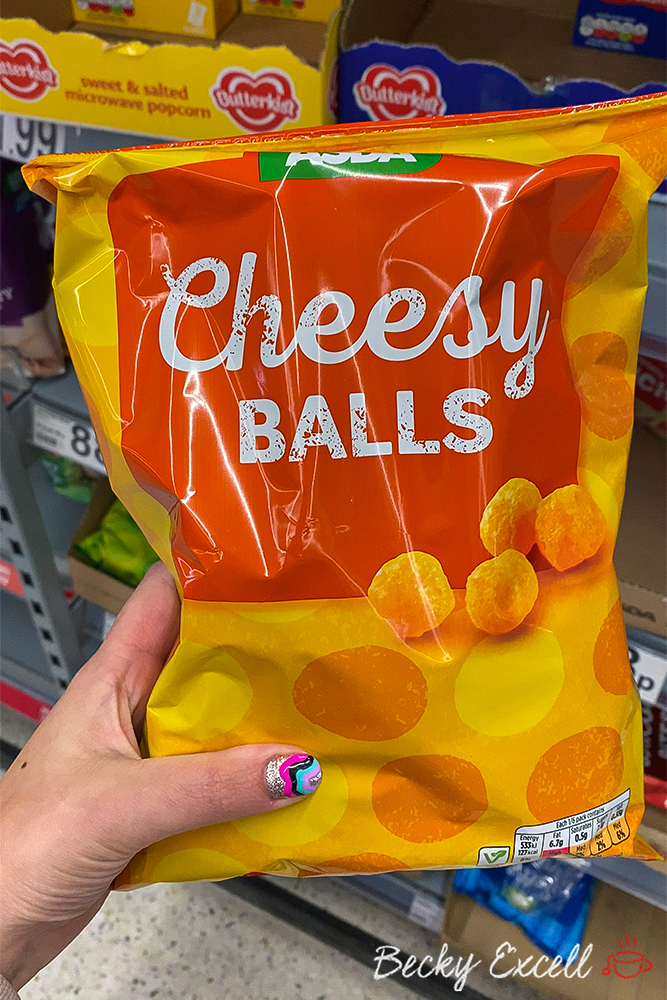 40. Asda Salt and Vinegar Potato Twists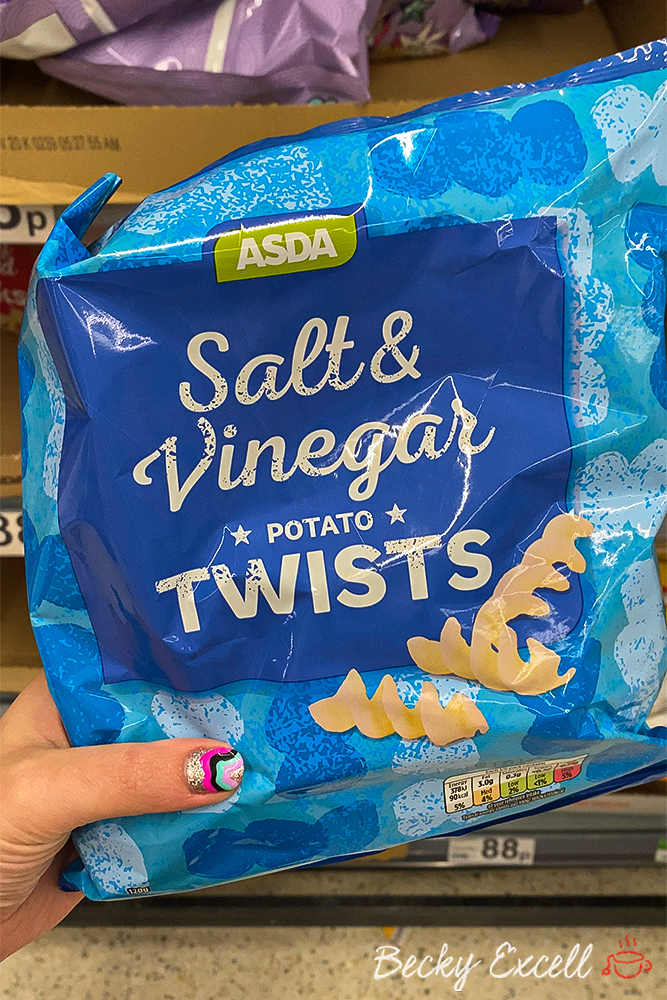 41. Perkier Salted Caramel and Cacao bars
Perkier actually started out more as a free from brand, but you might miss them with their new branding – they're now outside of the free from aisle mixed in with all the muggle cereal bars.
But as you'll see, they're still gluten-free and vegan, just as they always have been.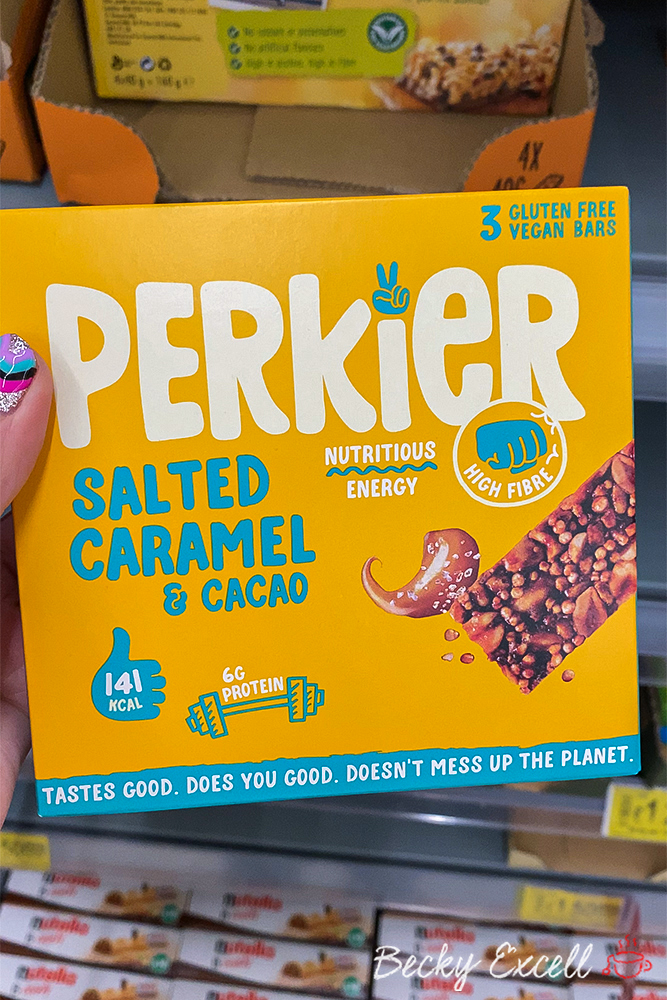 42. Nature Valley Protein Coconut and Nuts Bars
I'd never assume that anything by Nature Valley would ever be gluten-free… then I read the big 'gluten-free' label written on the front.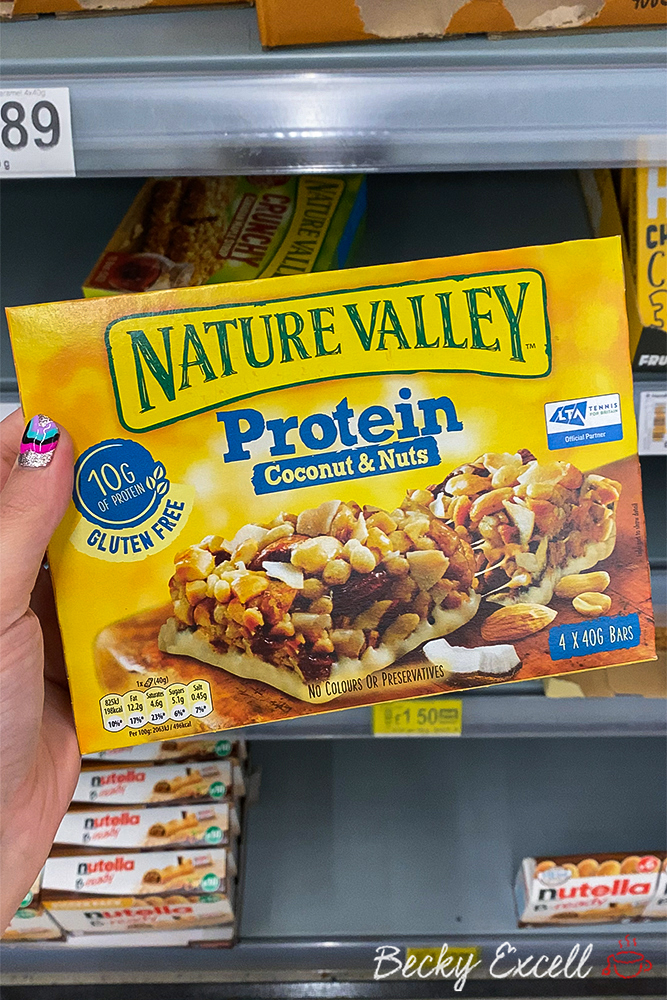 43. Trek Protein Flapjacks
The same goes for these too!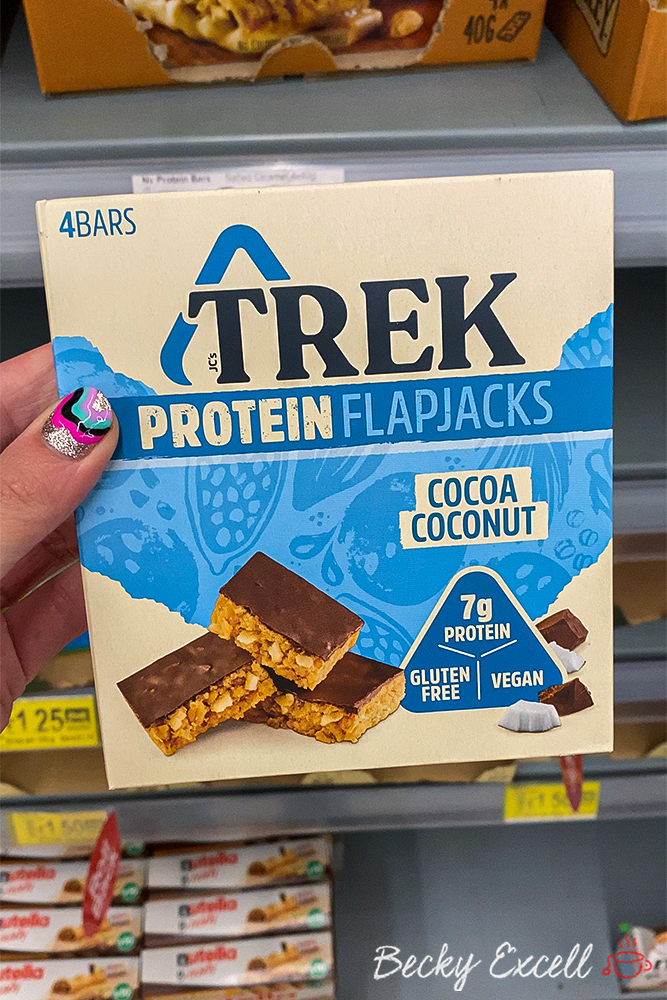 44. Asda 100's & 1000's, Rainbow Sprinkles
In case you didn't know a lot of sprinkles are NOT gluten-free. However, these ones are!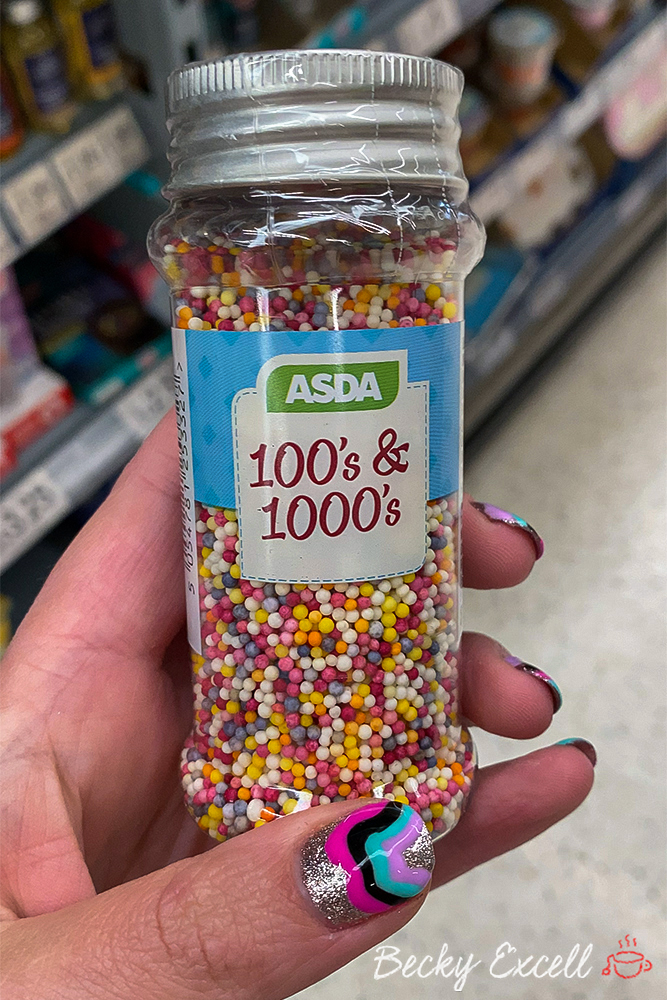 45. Asda Loaded Turtle-y Tempting
Asda's own-brand 'Ben and Jerry's'-style ice cream isn't something I'd assume we could eat.
However, I'm very glad I looked, because this one is gluten-free… and it sounds absolutely amazing!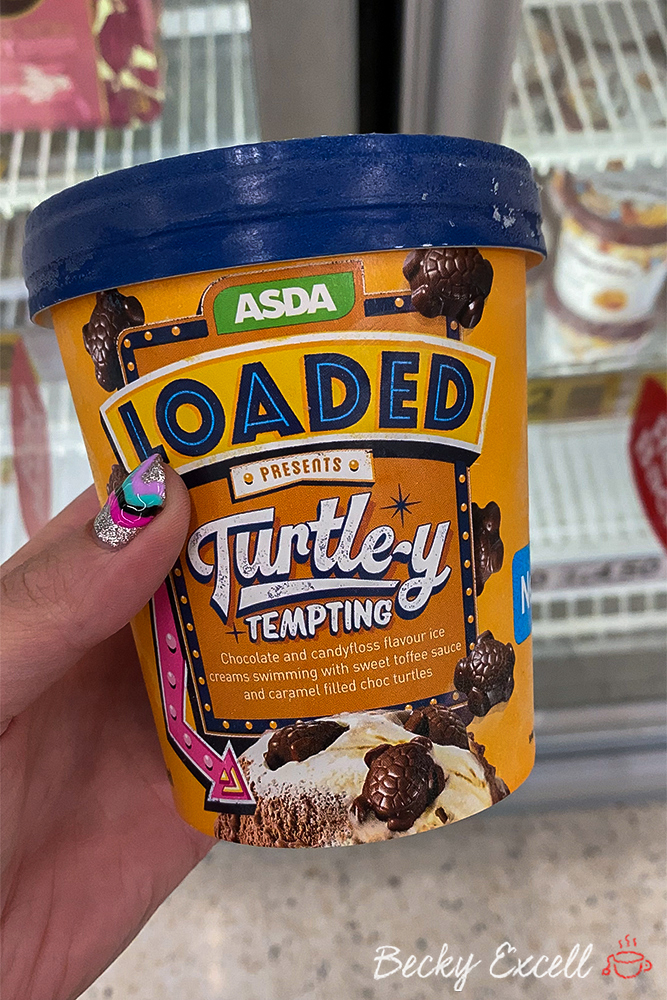 46. Asda Crispy Potato Letters
These remind me of being a kid, so I'm so glad we can still eat these. I never seemed to have the right letters to be able to spell my own name ?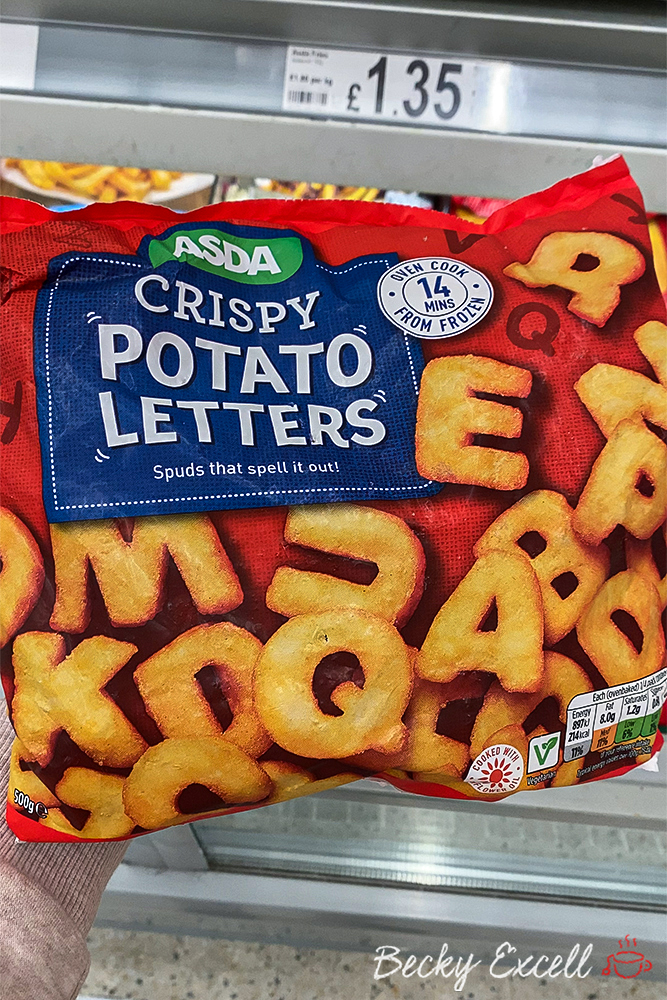 47. McCain Crispy Dippers
Now, this needs a little warning. On Asda's website, these are listed as having a 'may contain' for wheat. But as you can see in the photo below…
They have gluten-free written on them in the bottom right corner. I believe the website is outdated as I've been buying these for months and they've always said gluten-free on them – plus they of course have no gluten-containing ingredients or 'may contain' warning.
But make sure you triple check the ingredients on yours just in case your supermarket is still stocking the older product. Otherwise, these are a safe bet and they taste amazing.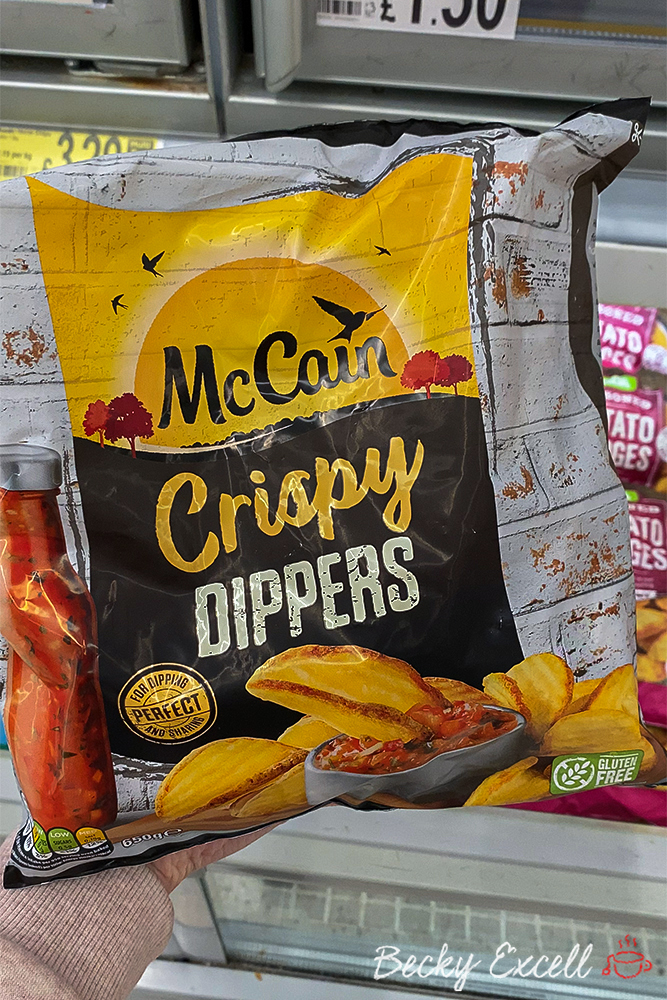 And that's all 50 'accidentally' gluten-free products in Asda!
Thanks for reading through all 50 'accidentally' gluten-free products in Asda! Which one is your fave? Which ones would you have never found? Have you found any accidentally gluten free products that I've missed out here?
Let me know in the comments below! Please make sure you follow me on Instagram to make sure you never miss a gluten-free find – I post videos of all my finds from supermarkets as well as tasty gf recipes.
Thanks for reading,
Becky xxx