Hi there, I'm Becky Excell (yes, like the spreadsheet with an extra 'L' 😂) I'm 28 years old and a London-based gluten free recipe creator, food photographer and food blogger.
Welcome to my gluten free food and travel blog! I started it waaay back in 2013 when my doctor diagnosed me with IBS and told me that my relationship with gluten was officially over. I never thought I'd eat nice food ever again!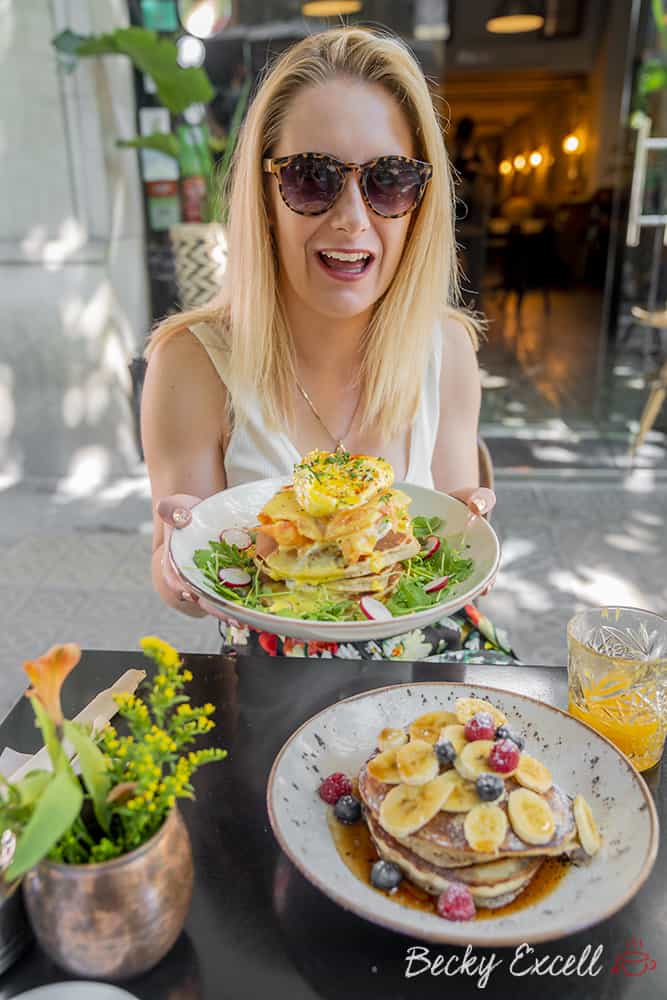 After all, it's not until you can't eat gluten that you realise it's in *bloody everything*. So I started creating all the recipes I really missed and posting them on my blog – mainly so I could share them with family before I went over for tea!
(you don't know how long it took to stop my own family from accidentally poisoning me)
But out of the blue, people started visiting those posts on my blog, making my recipes and sending me photos of their creations!! Like… what?! But it made me so happy to think I'd helped to reunite people with food that they really missed.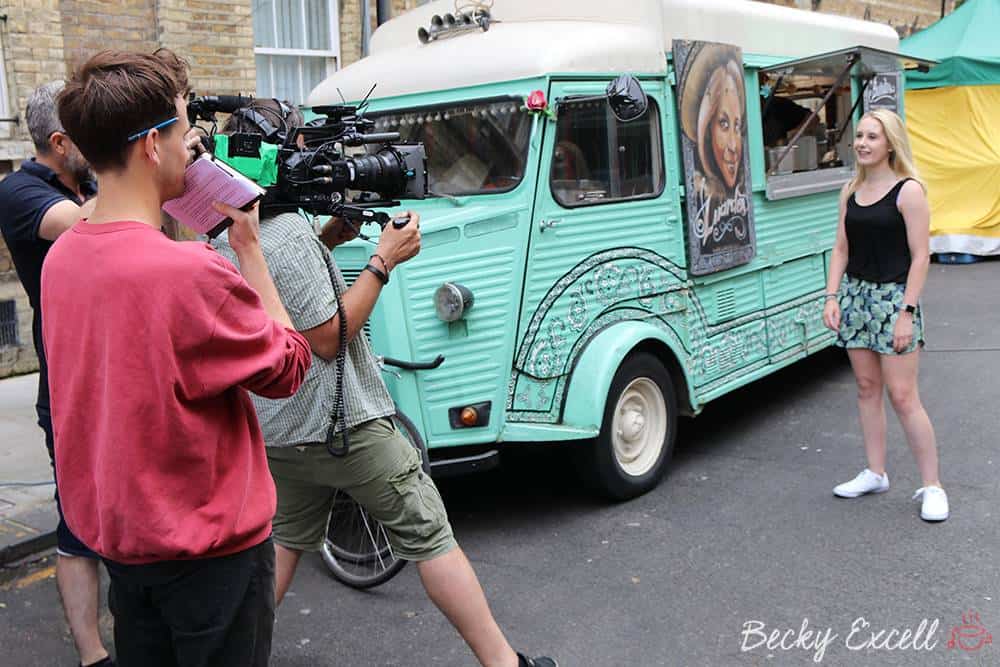 Fast-forward six years to 2019 and yup, I'm still posting recipes for all the food that I really miss! But the only difference is that compared to the early days where a handful of people stumbled across my blog… now I have nearly 200,000 people following me across all my social media channels. How crazy is that?
In six years, my life has changed a lot and I'm so grateful for the chance to do what I love after so many years of doing it as a hobby. I've been on national radio, worked with tons of cool brands and even featured in a TV ad?! Check out some of my all-time highlights here if you're nosy like I am!
This year, I was nominated for 'Food Influencer of the year' at the Blogosphere Awards and 'Best Free From and Allergy Blog' at the HBC Awards – but I didn't win either 😂
Fortunately, in 2019, I was also awarded the Bosch Home Influencer of the year award and named Vuelio's #1 baking blog for the second year running. So I'm certainly not complaining!
But what I love most of all has never changed: the lovely messages I get from you guys. Honestly, it means so much just to know that I helped to make someone's life easier through my recipes here on the blog or my social media channels.
Trust me, I know how it feels to be thrown in at the deep end and feel like you'll never eat anything nice ever again!!
Hopefully this blog and my social channels are proof that it isn't the end of the world. I mean… look how being gluten free has changed my life! I certainly didn't see that one coming.
Anyway, enough about me! Why not get in touch with me on Facebook, Twitter, Instagram or in the comments on YouTube and let me know about you? Failing that, you can always email me here.
Thanks for reading,
Becky xxx
PS. Here's a few awards I've won recently and in the past too. Consider this my Mum's fridge where my 100m certificate from school would usually go: