60 'accidentally' gluten-free products in Sainsburys! Let me tell you now – Sainsbury's is the BEST for 'accidentally' gf products hiding outside of the free from aisle. Just scroll and see!
60 'accidentally' gluten-free products in Sainsburys – all at 'muggle' prices, without that free from premium price. But first of all, what is an 'accidentally' gluten-free product?
Before you scroll further, please make sure you're following me on Instagram by tapping here. It's a massive help to me and that's where I post my latest gluten-free product finds first on my reels!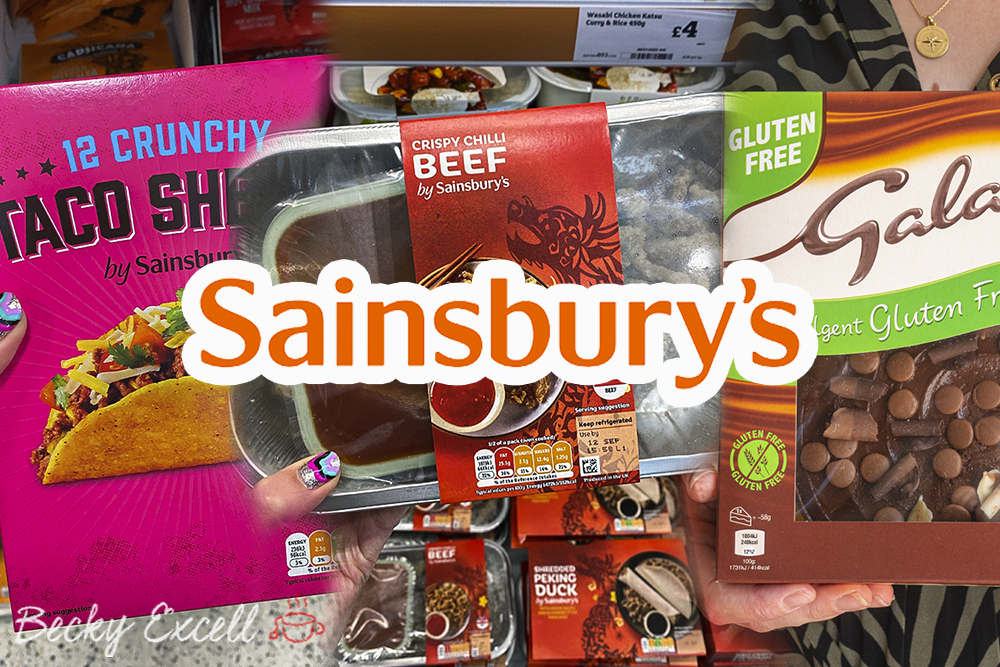 What is an 'accidentally' gluten-free product?
An 'accidentally' gluten-free product is one which is outside of the free from aisle, but doesn't contain gluten, or have a 'may contain' warning for wheat, gluten etc.
According to Coeliac UK, that makes them safe for us to eat! And it expands our choice to so much more than just the free from aisles. They don't have to be labelled as gluten-free, to be gluten-free!
(of course, Sainsburys have been helpful and labelled a lot of these as gluten-free anyway)
But there's one problem… how do you know an 'accidentally' gluten-free product when you see one? Fortunately, I'm about to show you the 60 'accidentally' gluten-free products in Sainsburys…
But aren't these products potentially made in an environment that also contains gluten?
If a product was produced with a risk of cross-contamination, it would have to declare a 'may contain' warning on the packaging. That's why Coeliac UK say: no gluten-containing ingredients/'may contain' warning = gluten-free!
But what if some of these products contain barley? Doesn't that make them wheat-free, but NOT gluten-free?
In the UK, if a product has less than 20 PPM (parts per million) of gluten, it's considered safe for Coeliacs and those on a gluten-free diet.
So though a product can contain barley, if it's below 20 PPM, it's still considered gluten-free. This is the case in the UK, but not in Australia, for example.
You can read more about this over on Coeliac UK here and more about barley here.
60 'accidentally' gluten-free products in Sainsburys: Public Service Announcement
Of course, as most of these products aren't specifically made for people who are gluten-free, please double check the ingredients for yourself before you buy them.
Why? Well, though I've gone through great lengths to ensure all these products are safe for you lovely people, you never know when ingredients might change. Plus, some products may look almost identical, but have different ingredients from store to store.
That's why it's always good to get in the habit of checking yourself first – never blindly trust what you read online, as you can never be too careful with your health. Even if I tell you something is gluten-free, I'd always recommend checking yourself first!
As of September 2020, all of these products are safe to eat – but please, please let me know if anything changes by leaving a comment below this post. Ok, let's take a look at the 60 'accidentally' gluten-free products in Sainsburys!
1. Sainsburys Crispy Chilli Beef
This product ALONE is worth a trip to Sainsbury's – I mean, how is this gluten-free?!
Best of all (for me, at least) it contains no onion or garlic. So this is one of the few of my finds that I can actually enjoy!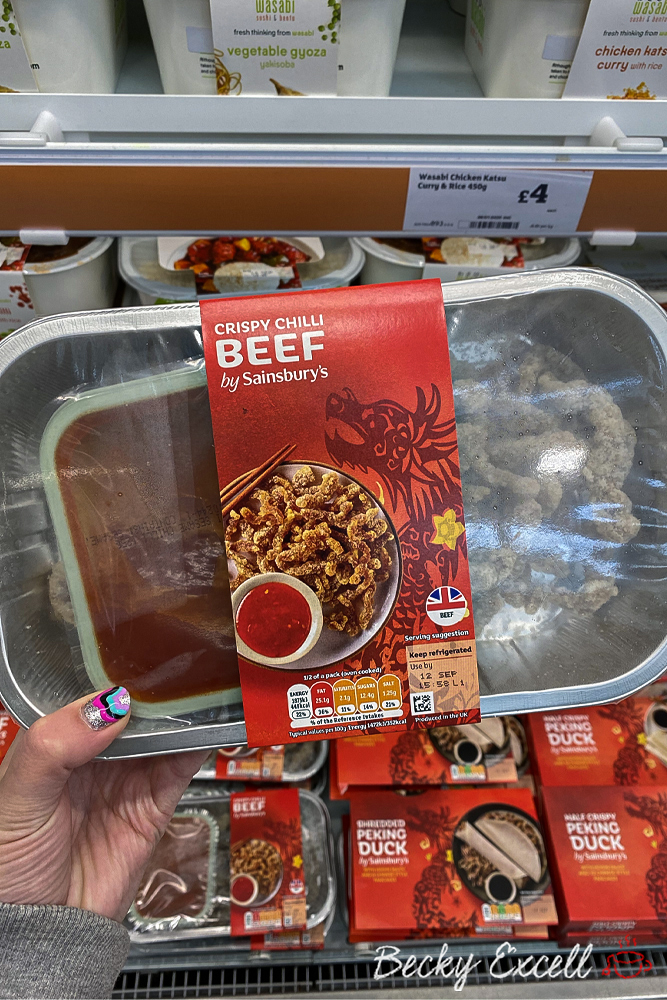 2. Galaxy Gluten-free Chocolate Cake
And with all the other celebration cakes in Sainsbury's, you'll now find this Galaxy gluten-free chocolate celebration cake! How cool is that?
I'm obliged to let you know that I worked with Galaxy to promote this cake over on Instagram. I'm sure you don't care, but I have to let you know!
So erm… now you know!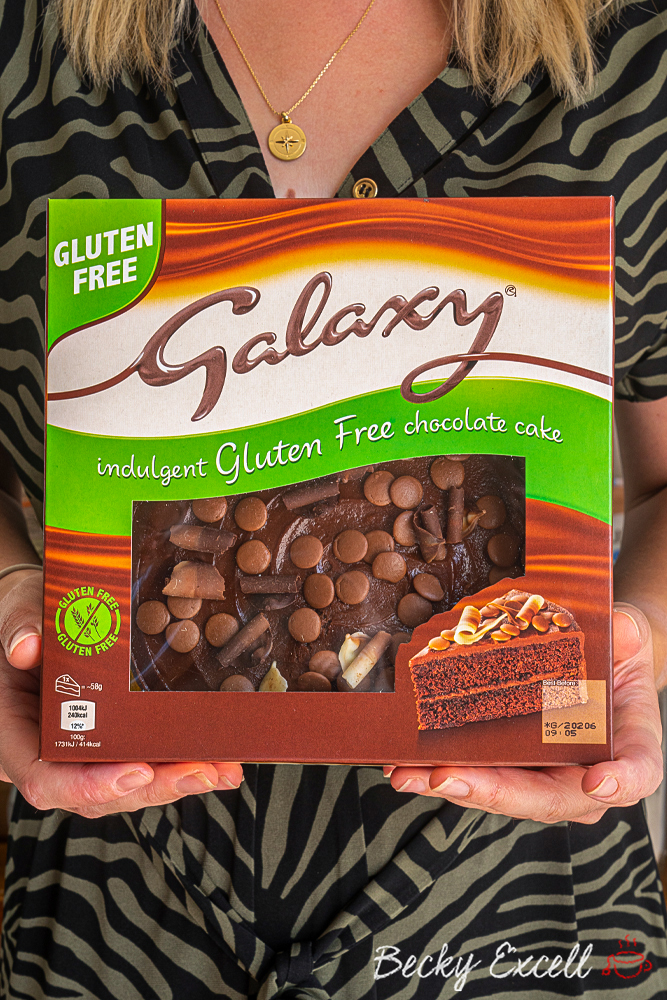 3. Yorkshire Tea Malty Biscuit Brew
Now this is an interesting one! 'Malty' biscuit brew tea bags… that supposedly taste like tea and biscuits!
I haven't had the chance to try this yet, but next time I'm in there I'll definitely be giving it a go. Let me know what you think of it if you try it before I do.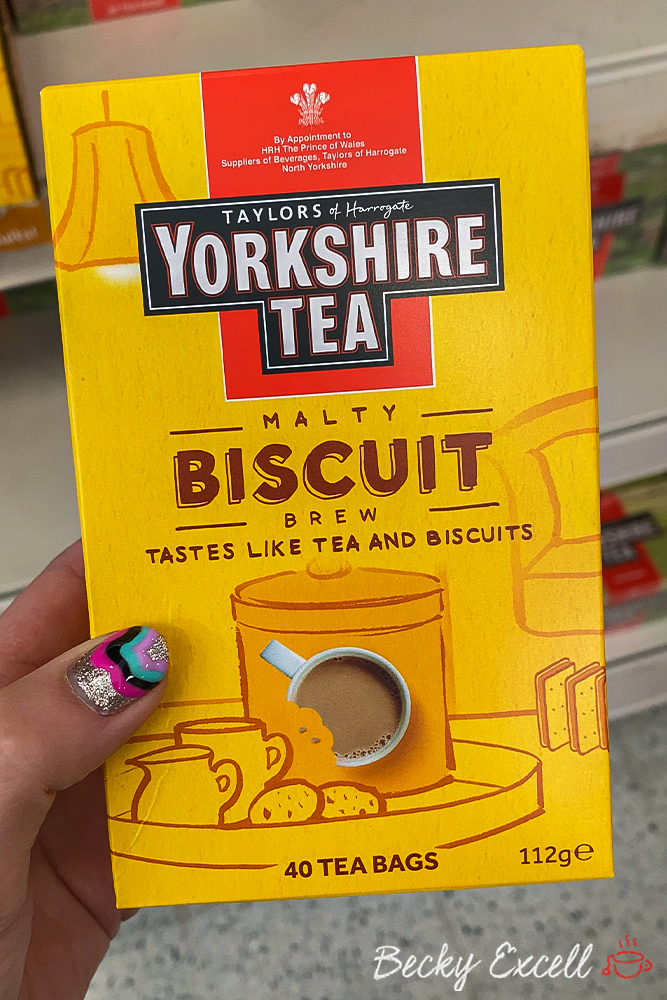 4. Leon GFC Gluten-free chicken nuggets
Before lockdown and everything, going to Leon for some gluten-free chicken nuggets was a regular occurance.
Now, I can have them at home whenever I like! And yep, they taste exactly the same as the ones in store.
5. Leon Waffle Fries
And they even have their Leon waffle fries available in the frozen aisle too!
Again, same as they sell in-store in their restaurants.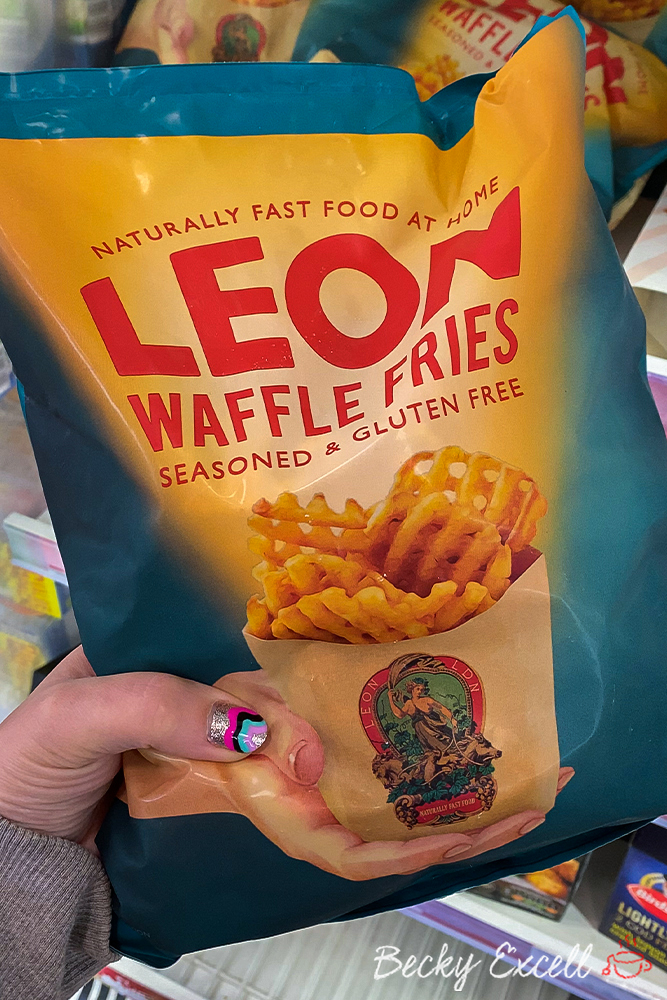 6. Tracklements Strong English Mustard
Do you know how hard it is to find English mustard that's gf?! Well, I've finally done it!
I've only ever seen this in Sainsburys, so make this most of this wonderful find.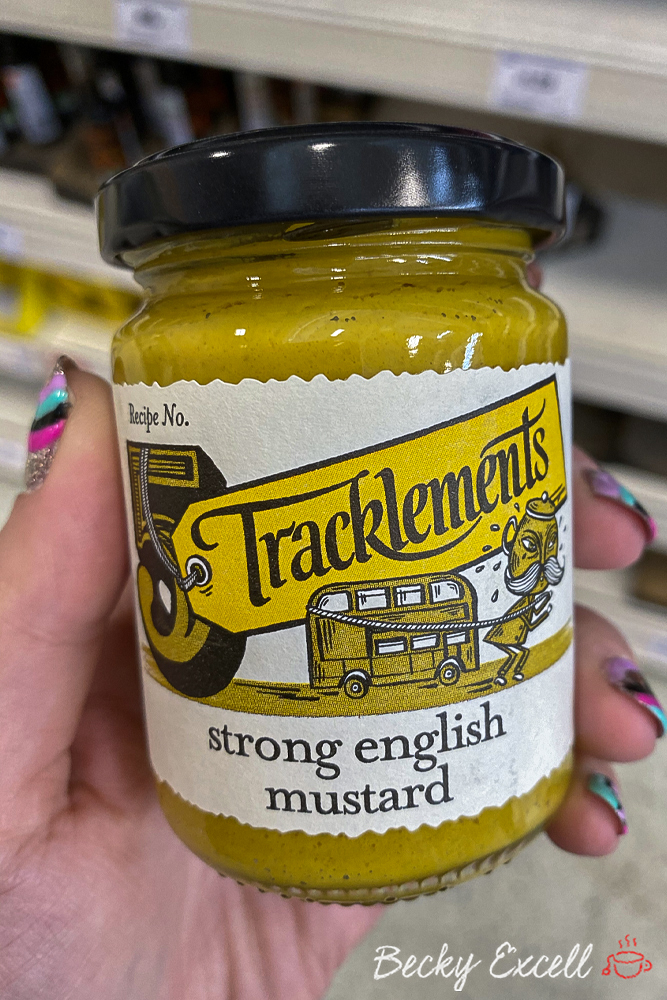 7. The Jolly Hog British BBQ Pulled Pork
Gluten-free pulled pork at muggle prices? Yes please!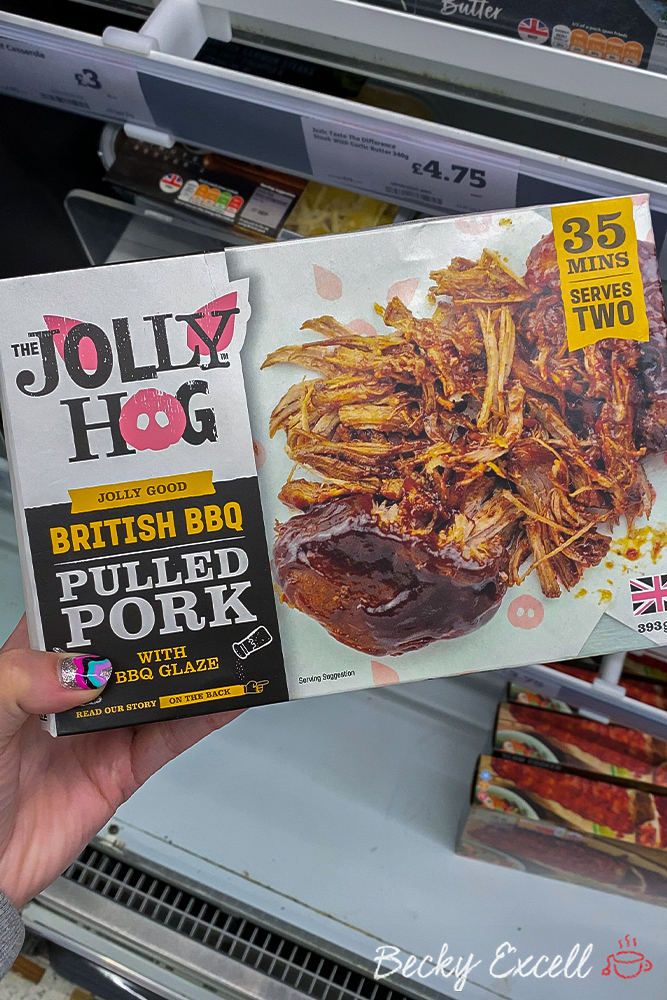 8. Sainsburys Taste the Difference Beef and Red Wine Gravy
Considering there's absolutely ZERO accidentally gluten-free gravy granules in ANY supermarket, these are a great find.
Of course, they don't last as long, but it's always great to have easy gluten-free options at 'normal people' prices.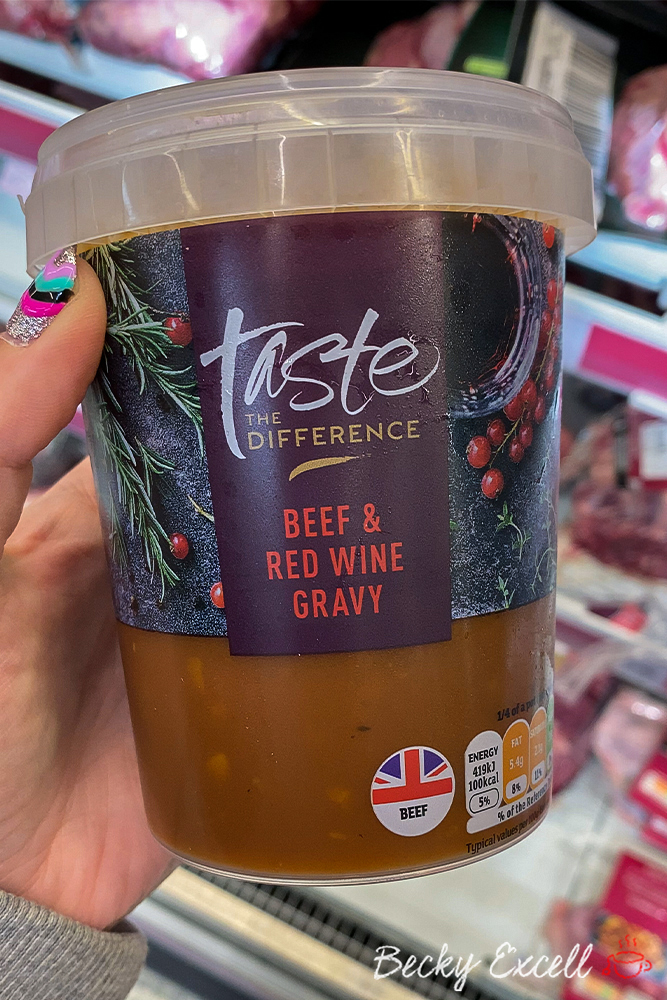 9. Sainsburys Taste the Difference Chicken Gravy
And here's the chicken gravy they sell too!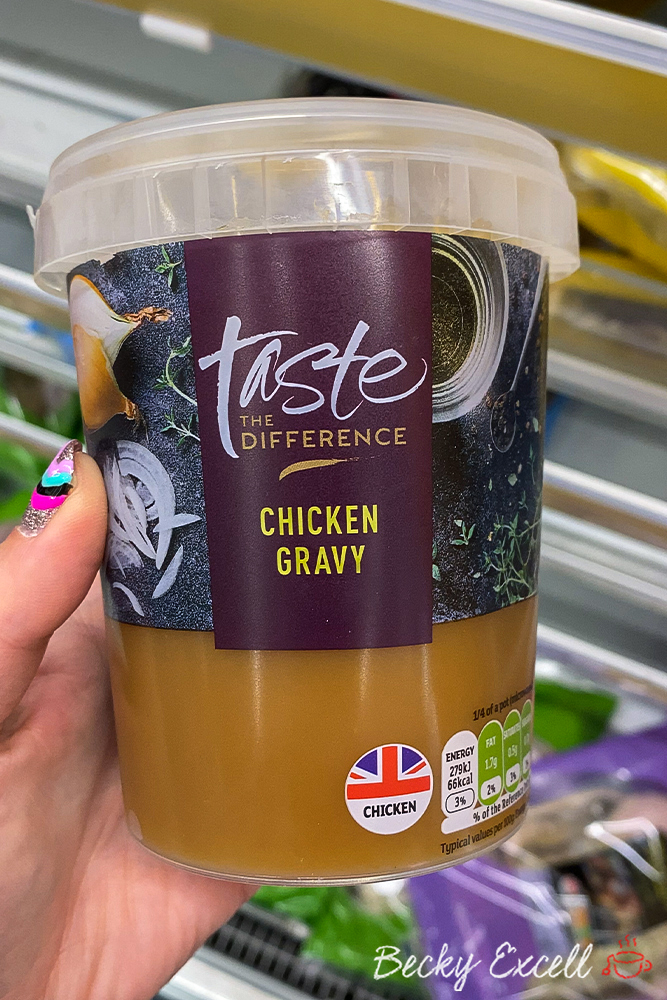 10. Heck Spring Chicken Seasoned Mince
And as always, Heck are bringing us more gluten-free meat options too.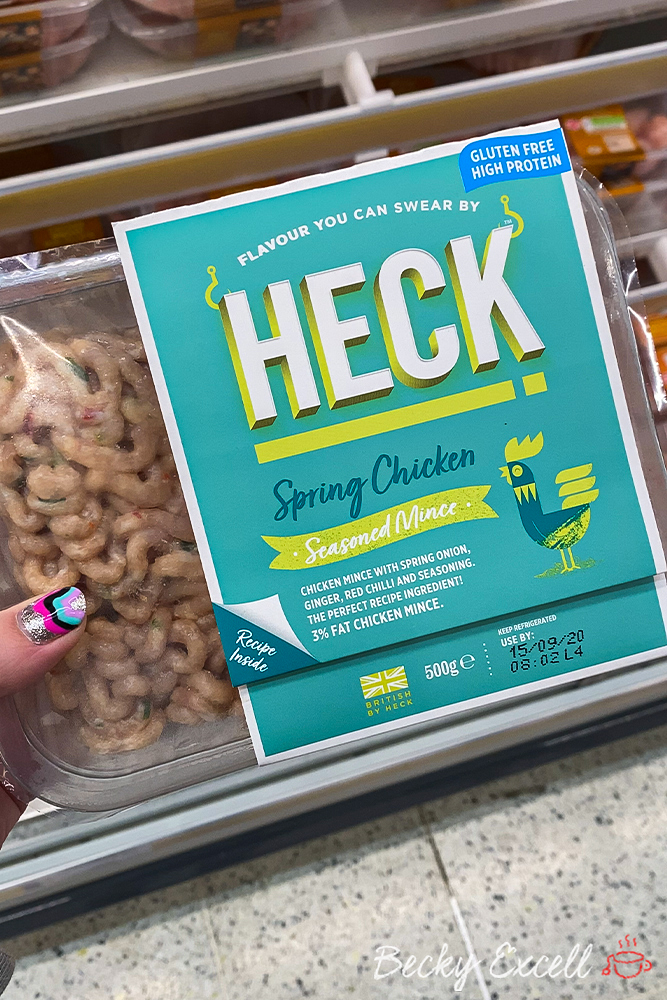 11. Smorgasbord Swedish Meatballs
These just remind me of the meatballs in Ikea that we can NEVER eat.
So buy these, make some flatpack furniture and thank me later ?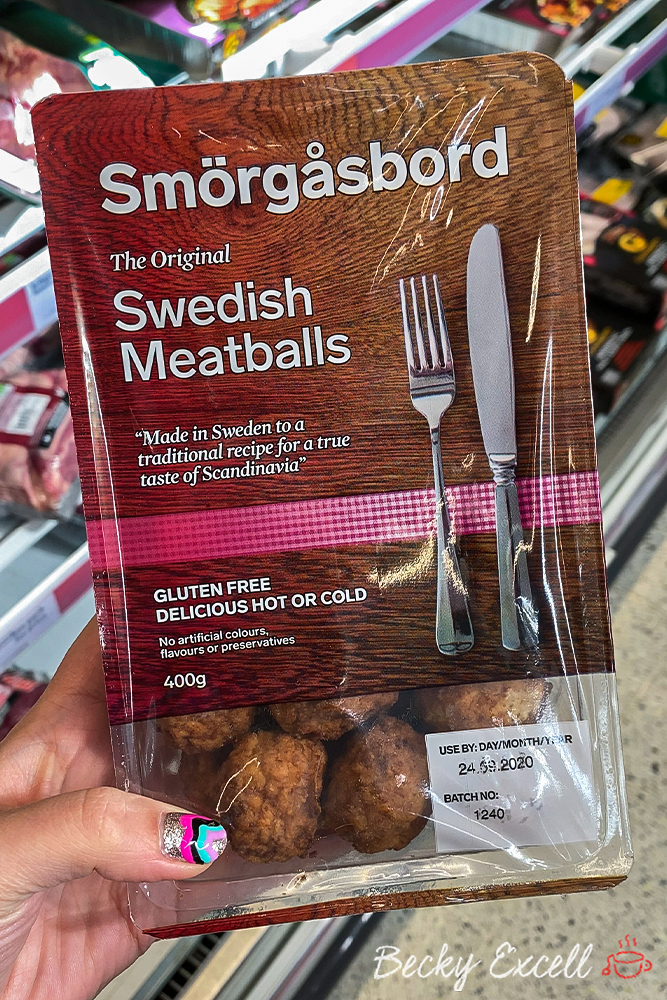 12. The Real Yorkshire Pudding Co. 4 Large Gluten-free Yorkshire Puddings
Yep, that's right, FRESH Yorkshire puddings that are totally gluten-free. And they're big too!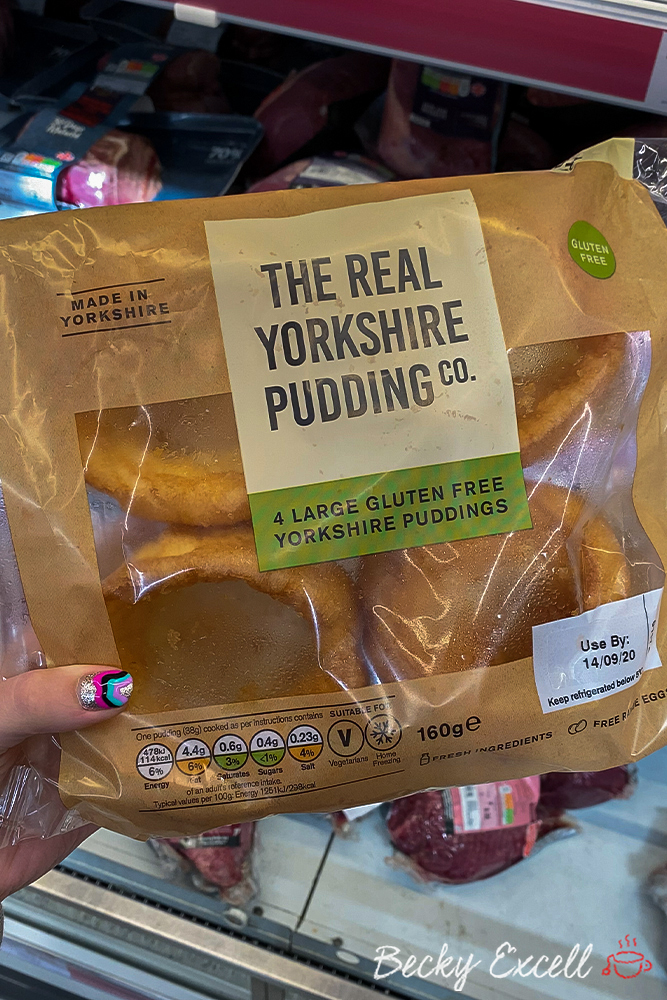 13. Artisan Finnefrogue Naked Sausages
There's lots of gluten-free sausages in Sainsbury's, so I chose these to sum up their selection.
Most are clearly labelled gluten-free.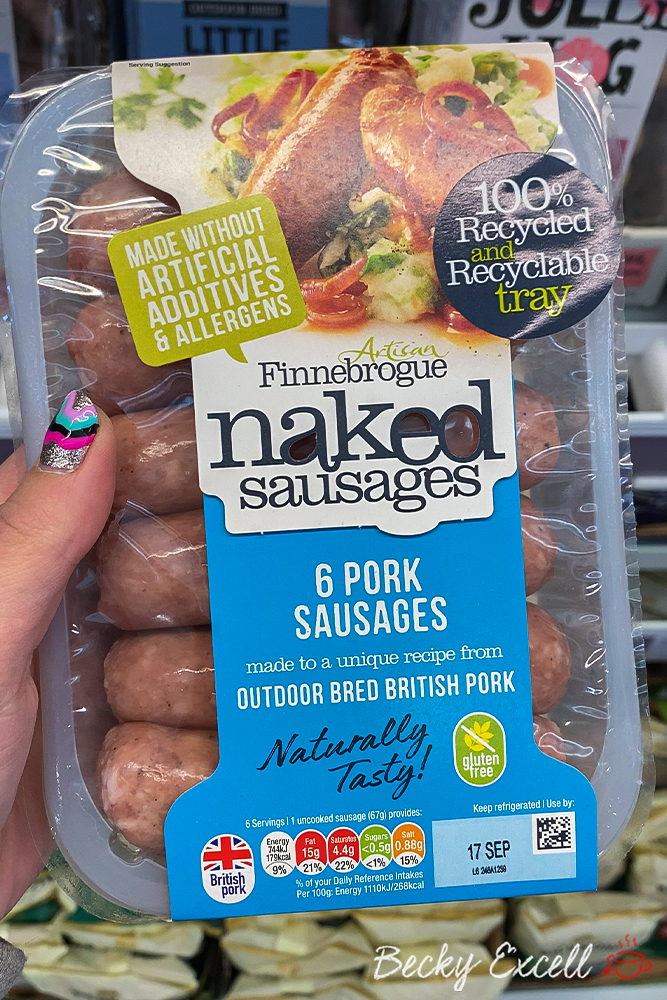 14. Sainsburys Taste the Difference 18 British Pork Cocktail Sausages
Gluten-free cocktail sausages are next to impossible to find… so simply pop these in the oven and there you go!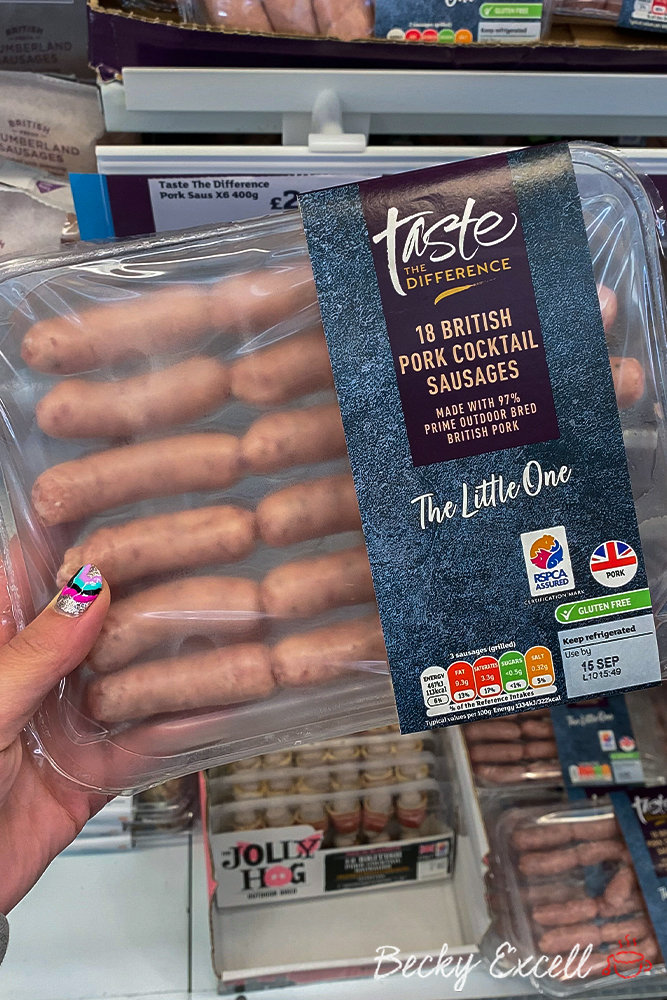 15. Sainsburys 12 Pork, Sage and Onion Stuffing Balls
You'd think you'd need free from aisle stuffing to ensure it's gluten-free… but nope!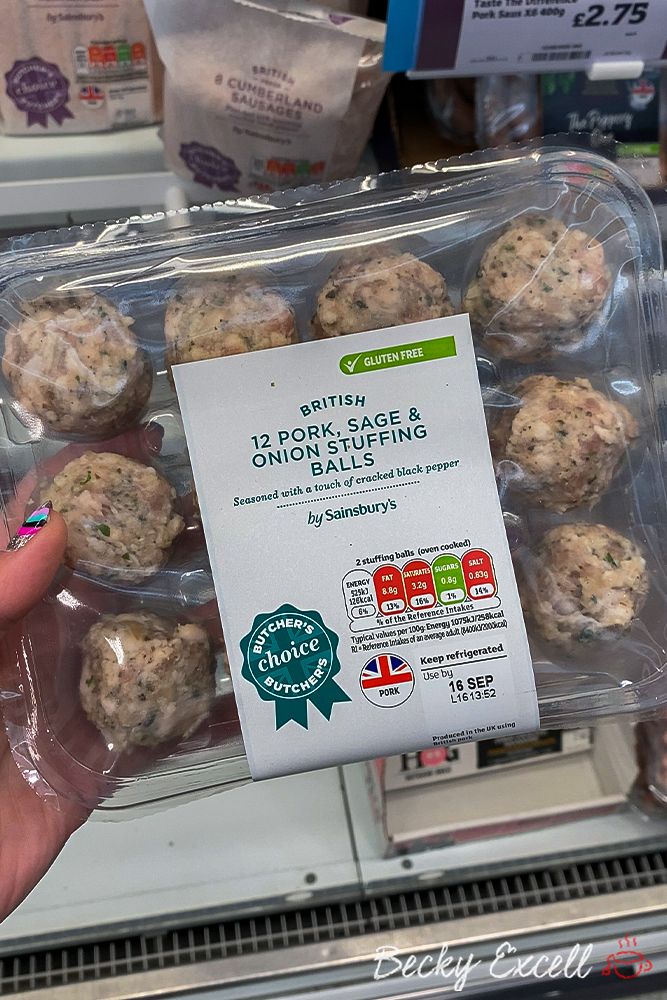 16. Sainsburys Free From Battered Chicken Breast Chunks
Whilst these are actually a free from product (so not technically 'accidentally' gluten-free), they're mixed in with all the muggle food, so you might miss them.
They're BATTERED, not breaded, so I was happy to find these!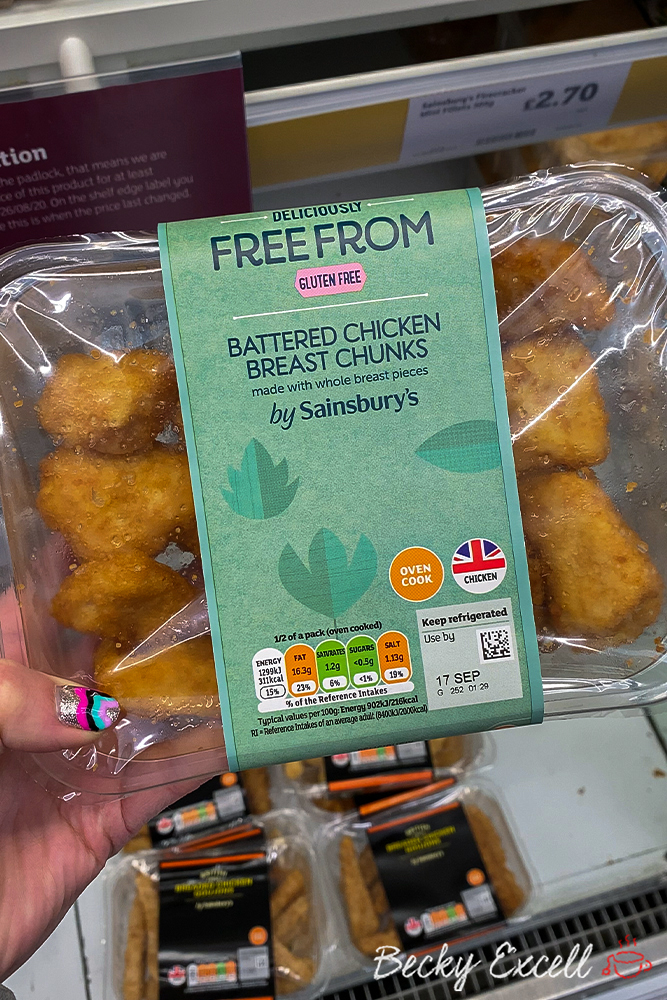 17. Kirsty's Malaysian-inspired Squash Curry
Kirsty's started out as a free from brand, so not surprisingly, all their ready meals are gluten-free.
Here's one of them, but keep an eye out for other variations too. There were lots in my store with all the muggle ready meals.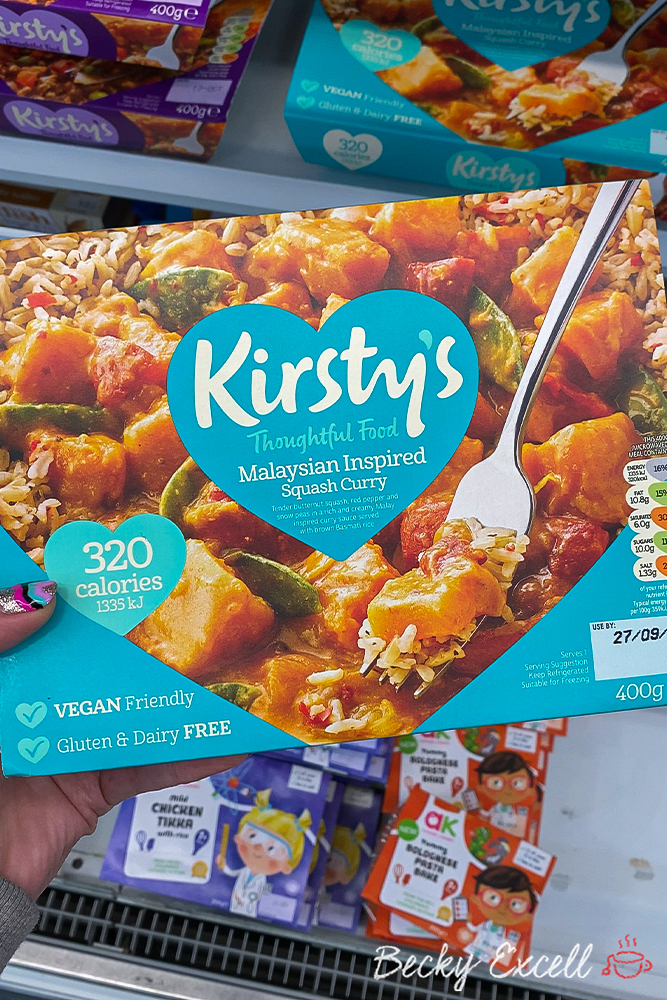 18. Plant Pioneers Shroomballs and Smoky 'Jack' Quarter Pounders
Yep, more gluten-free AND vegan options that you guys keep requesting!
19. Heck Vegfurters x 4
And Heck even now do gluten-free and vegan options too.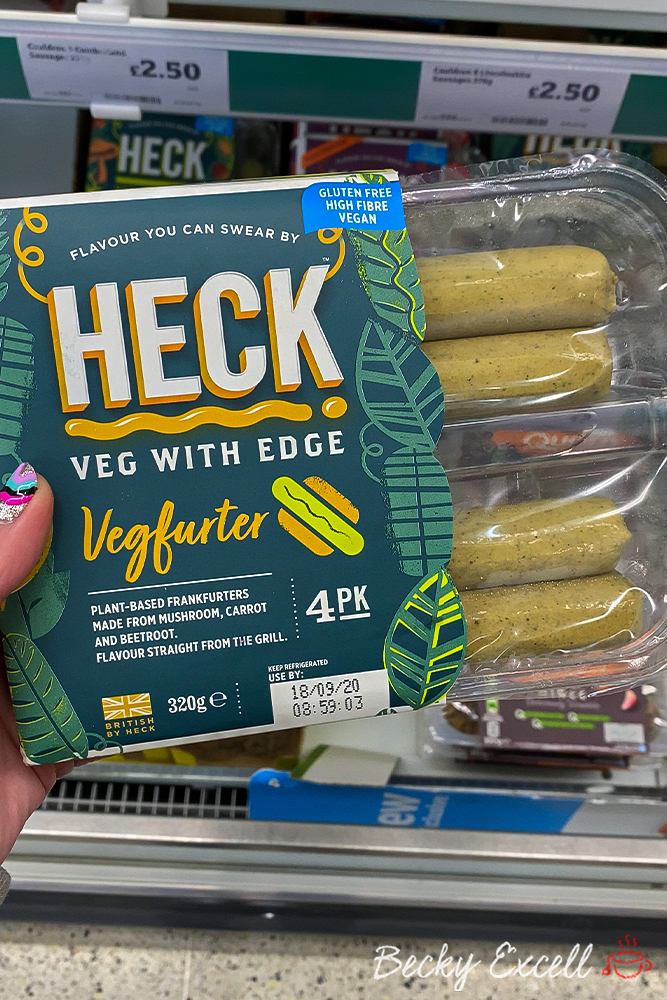 20. Quorn Vegetarian Ham Slices
Not all Quorn products are gluten-free… but this is!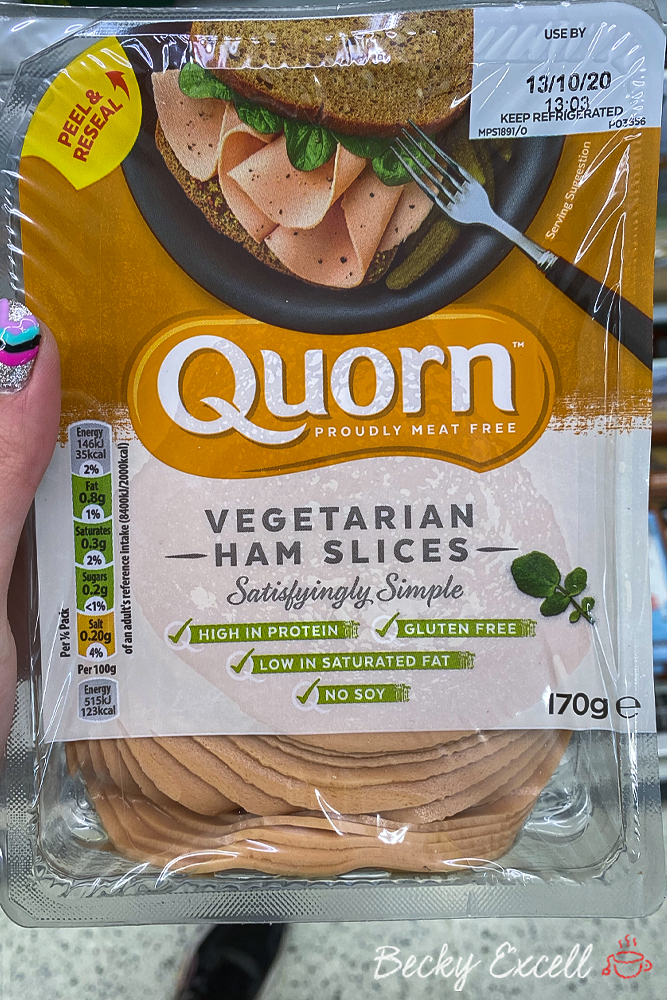 21. Beanit pan-fry protein mince
By far, Sainsbury's has the most gluten-free and vegan products. Here's another!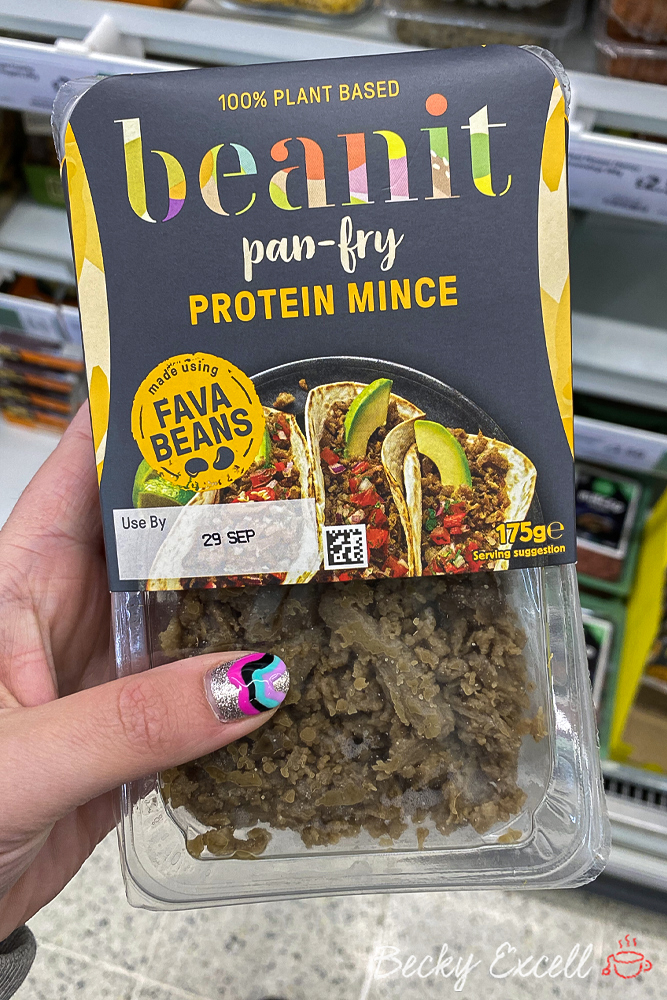 22. No Dough Pizza Co Vegan Margherita and Pizza Express Gluten-free Margherita
And another! The No Dough pizza is made with vegan cheese and a cauliflower base.
But don't forget the Pizza Express gluten-free pizza too – that one has a regular base.
23. Dell Ugo Fresh Chicken Fusilli
This one was in the free from chiller (so again, not technically 'accidentally' gluten-free), but it's easy to miss, so I thought I'd include it anyway!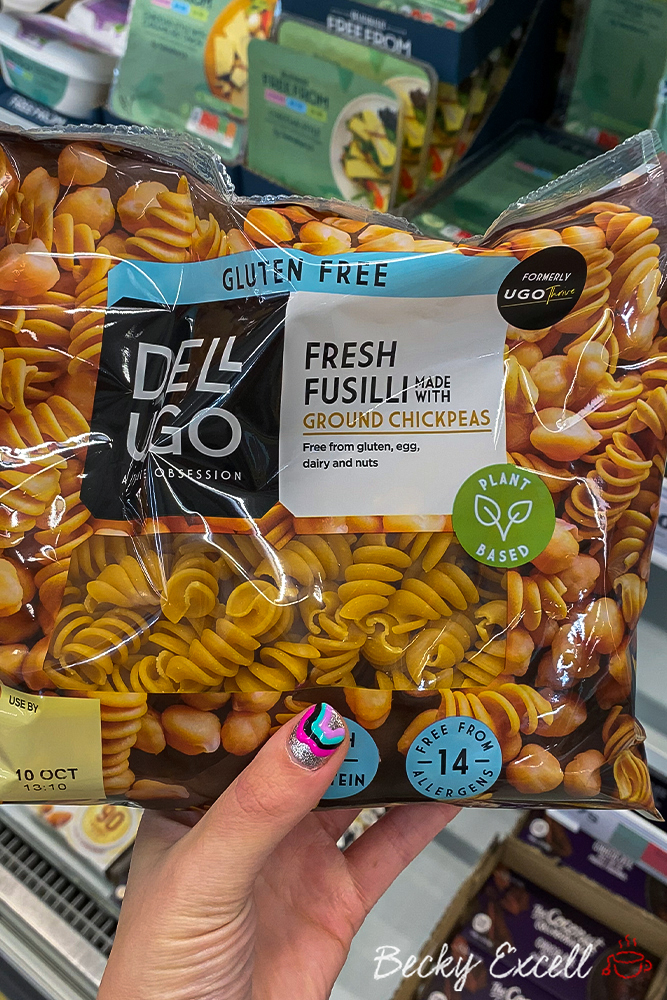 24. Sainsburys BBQ Sauce
I assumed that all BBQ sauce would never be gluten-free… then I found this!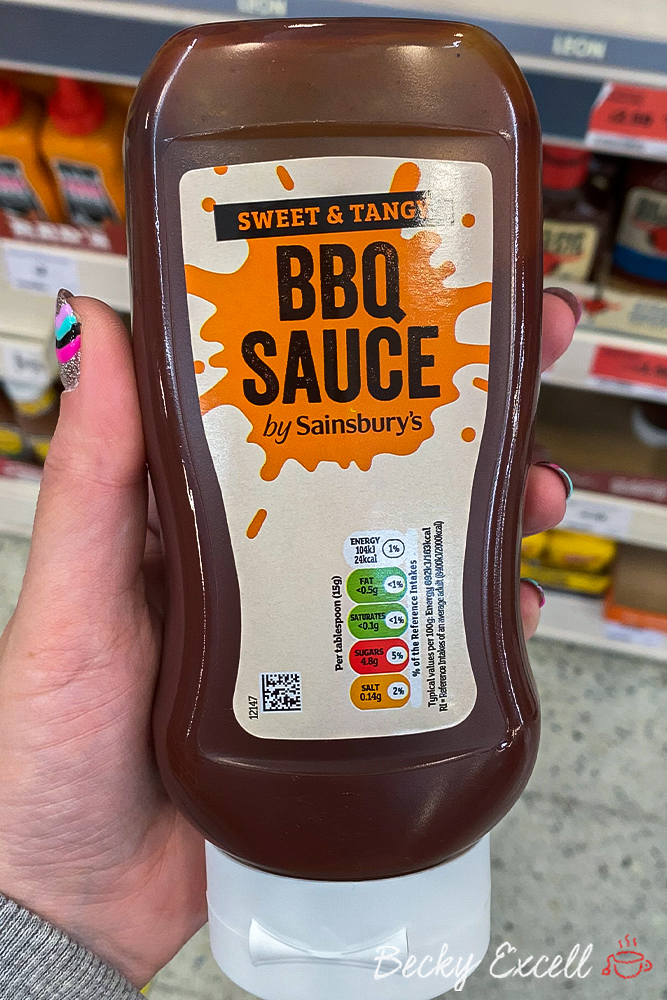 25. Kansas BBQ Style Dip, Marinade and Drizzle
Oh and this too!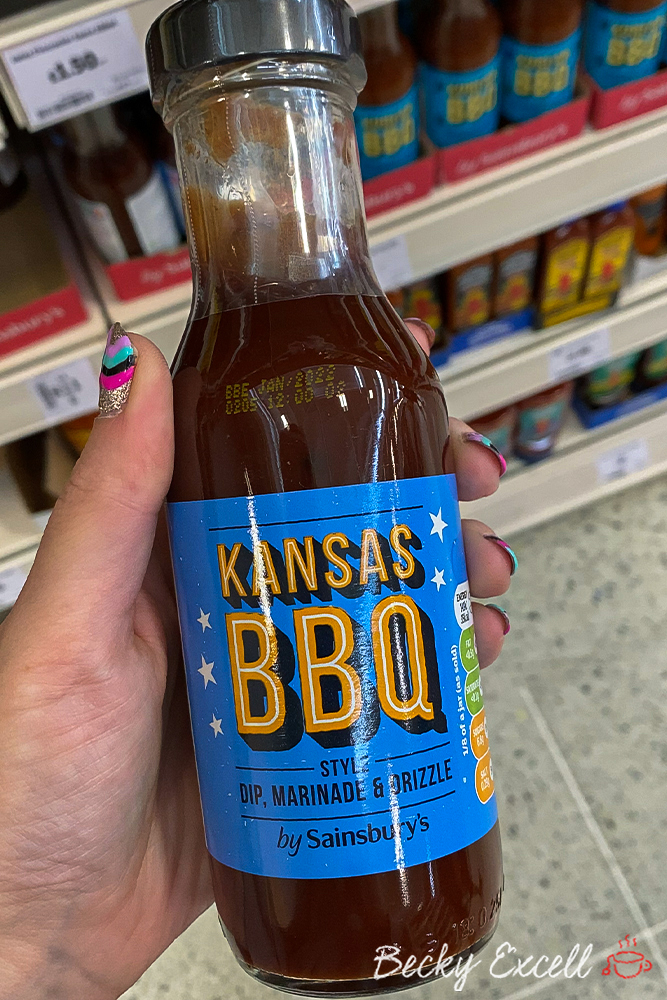 26. Sticky Teriyaki Style Dip, Marinade and Drizzle
I've found so many gluten-free teriyaki products during my 'accidentally' gluten-free supermarket series. Add this one to the list!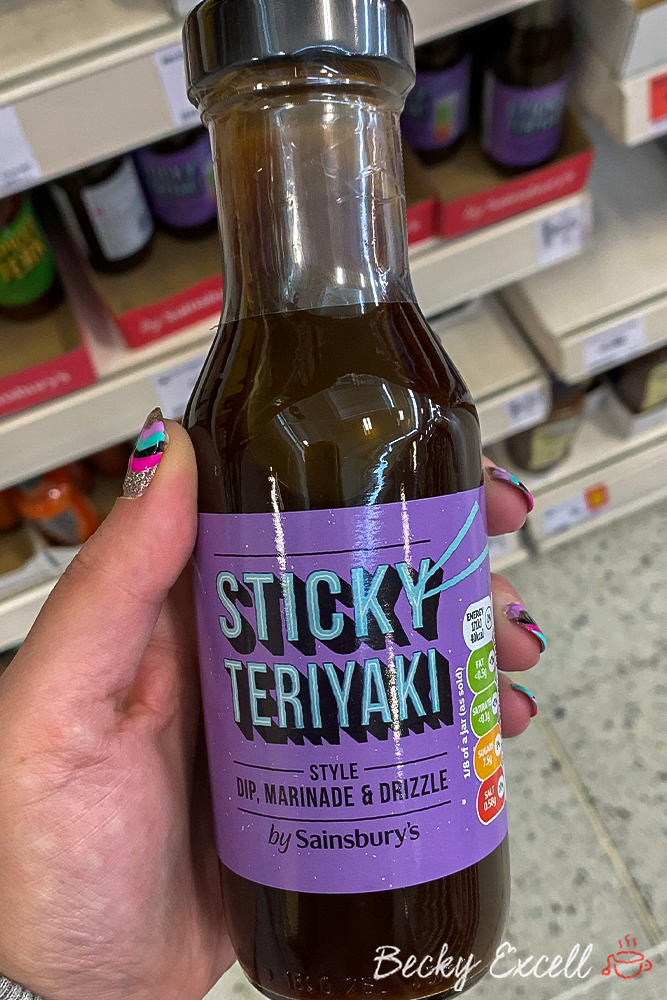 27. Lee Kum Kee Hoisin Sauce
Mark used to swear by this brand for all his fakeaway-style cooking, but we haven't used it in years. Now, it's suddenly gluten-free – it even has a gluten-free label on the front!
If you look on supermarket website, this still shows as containing wheat – likely because I'm told they don't update the products on their websites very fast at all.
Nevertheless, make sure you double check the ingredients and look for that gluten-free logo on the front to make sure you have the right product.
This didn't used to be gluten-free, so make sure you don't buy the 'old' version!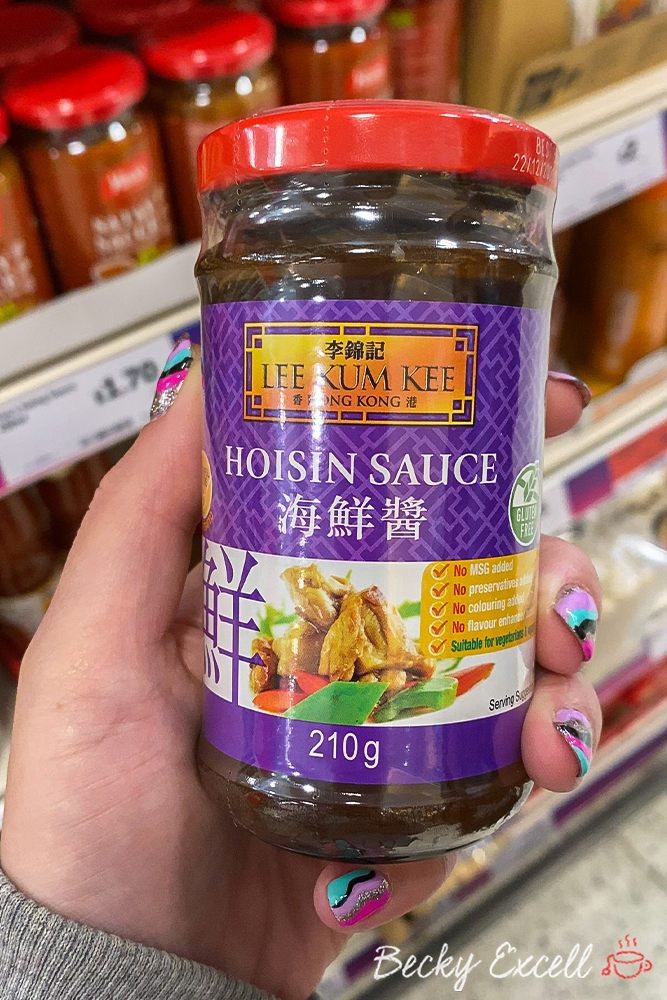 28. Lee Kum Kee Teriyaki Sauce
Again, make sure you double check the ingredients and look for that gluten-free logo on the front to make sure you have the right product.
This didn't used to be gluten-free, so make sure you don't buy the 'old' version!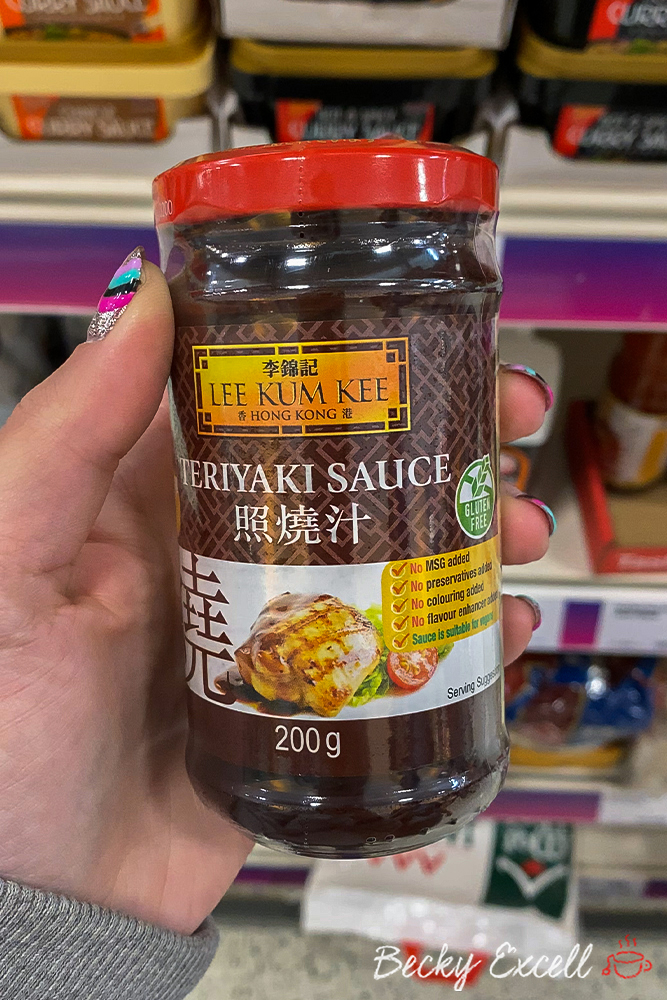 29. Sainsbury's Mozzarella Sticks
Yet another supermarket with gluten-free mozzarella sticks!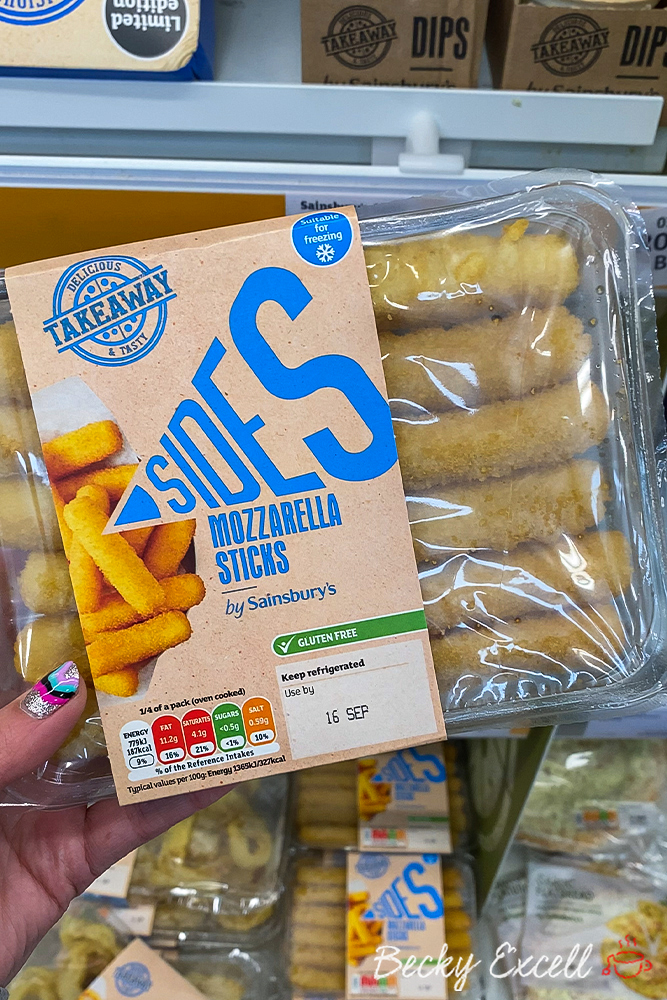 30. Ginsters Gluten-free Cornish Pasty
This is in the free from chillers, but you guys have been telling me that it's sometimes found with all the muggle pasties.
So I've included this just in case that's the case in your local Sainsburys. Never thought I'd live long enough to see Ginsters do anything gluten-free!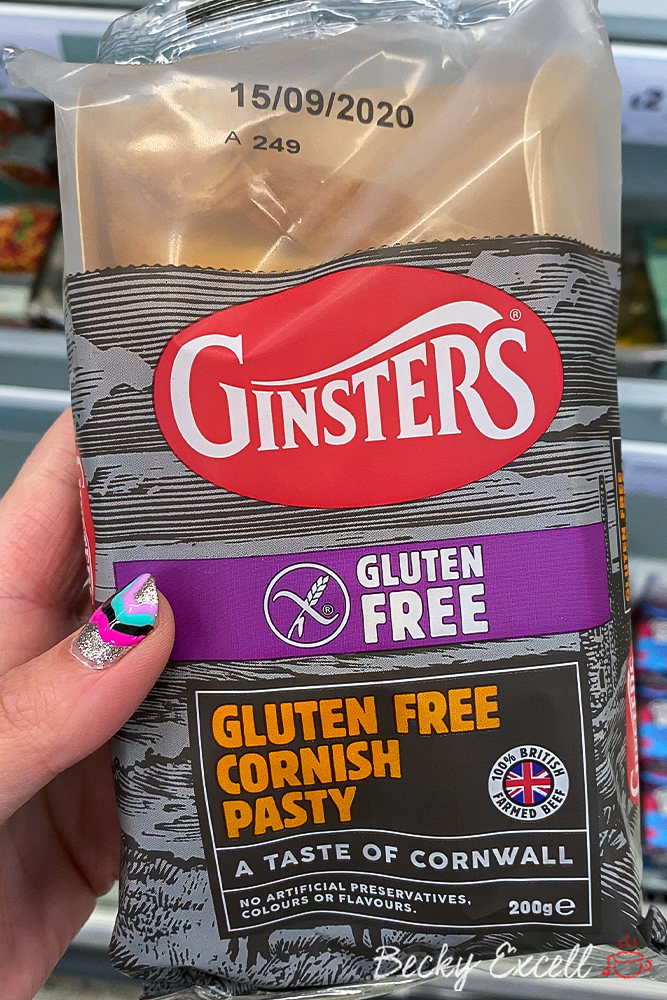 31. Too Good To Be Gluten-Free Pork Pies
Again, this is in the free from chillers, but not everyone knows these exist. So included them anyway!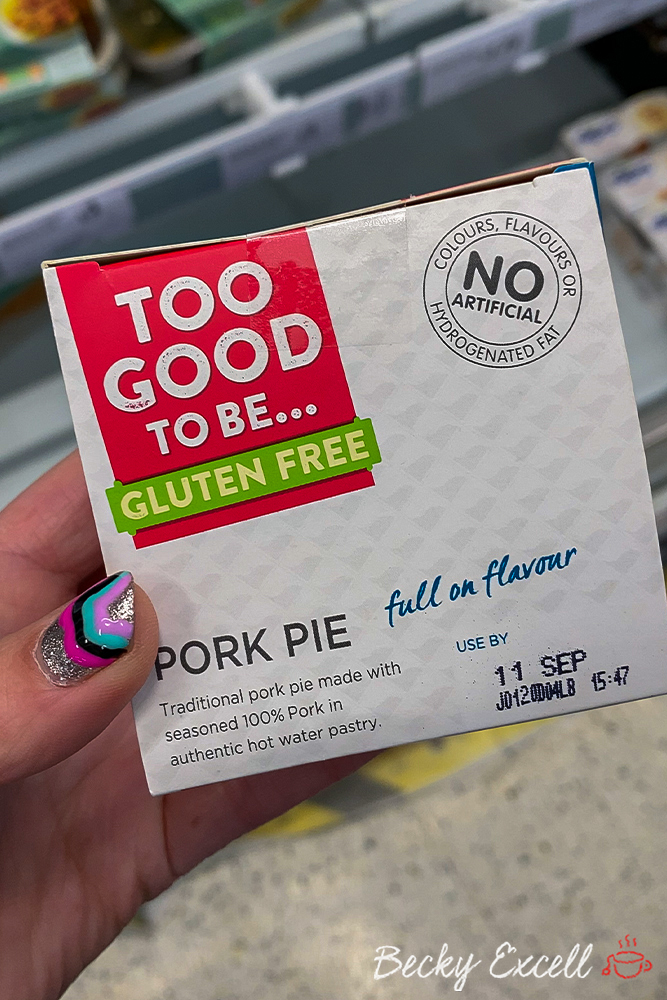 32. Muller Frijj Cookie Dough and Fudge Brownie Flavours
Usually, nothing that's cookie dough or brownie flavoured would ever be gluten-free (I'm thinking ice cream here), but these are!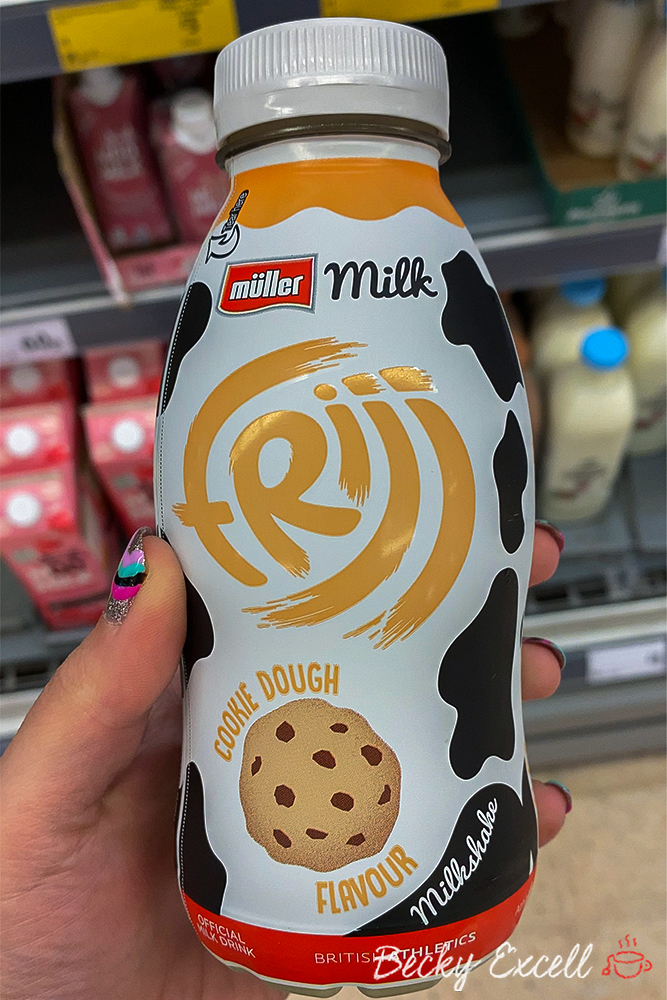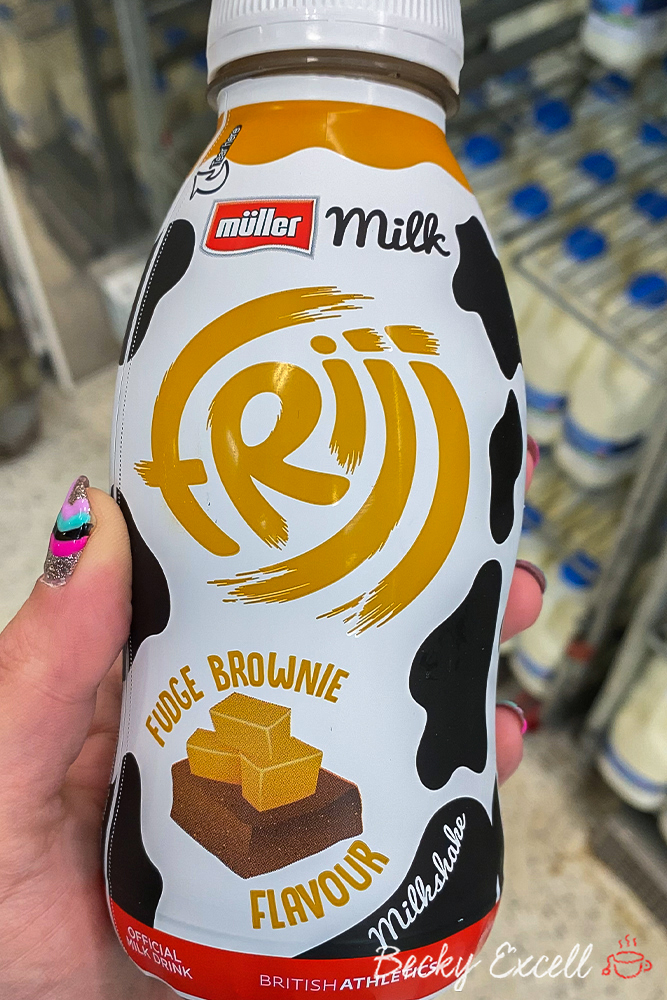 33. Sharwoods Chinese Curry
I would never give this a second look – it would never be gluten-free, right? Well, it is!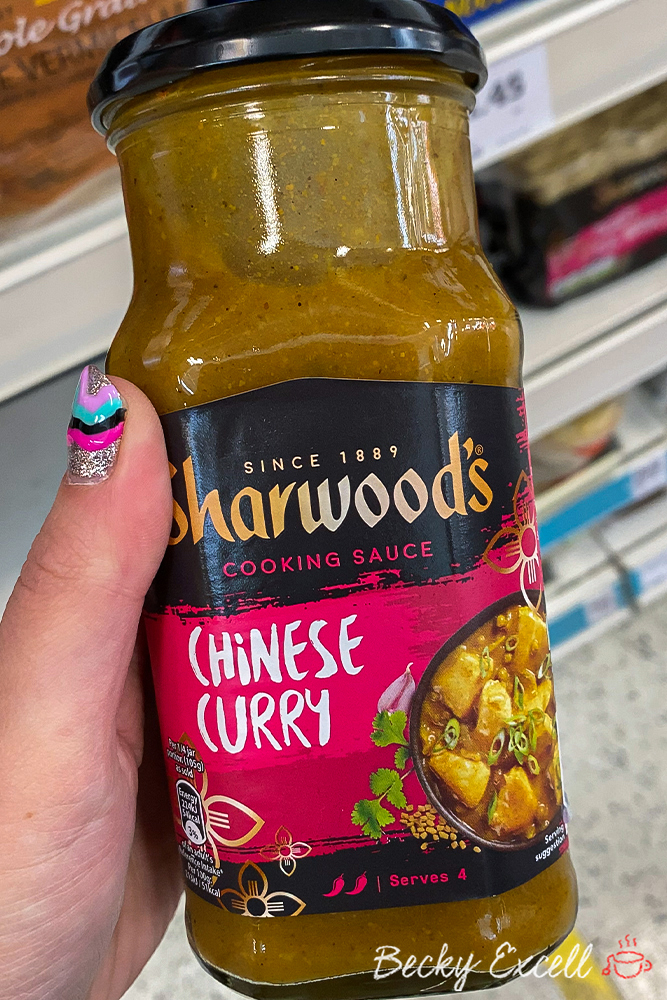 34. Yutaka Organic Tamari Soy Sauce
There seems to be a lot different brands of gluten-free soy sauce popping up. Here's another!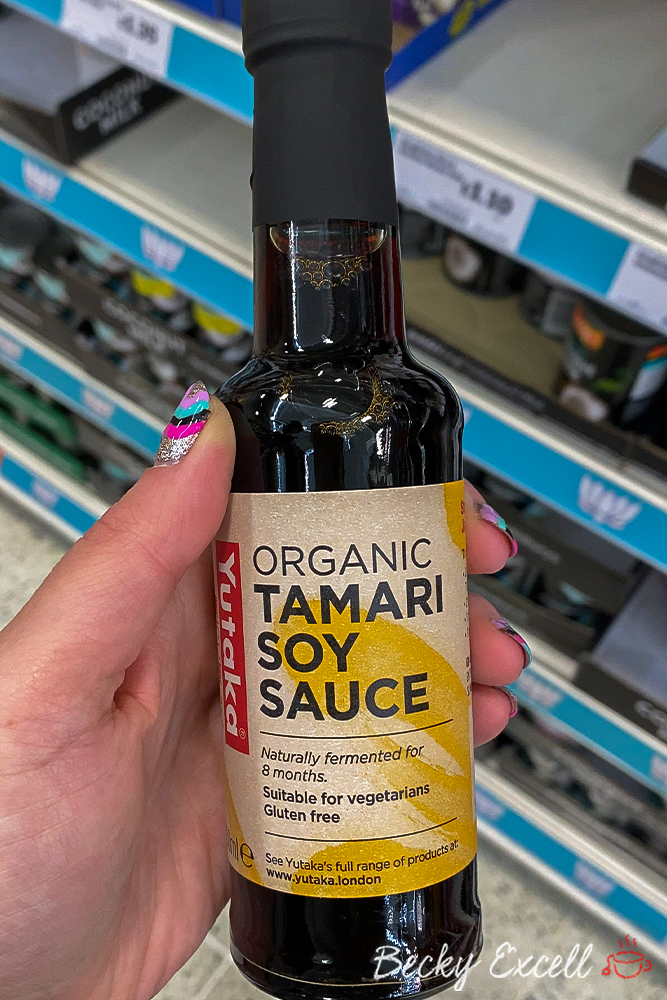 35. Sainsbury's 12 Crunchy Taco Shells
Gluten-free taco shells at muggle prices. Enjoy!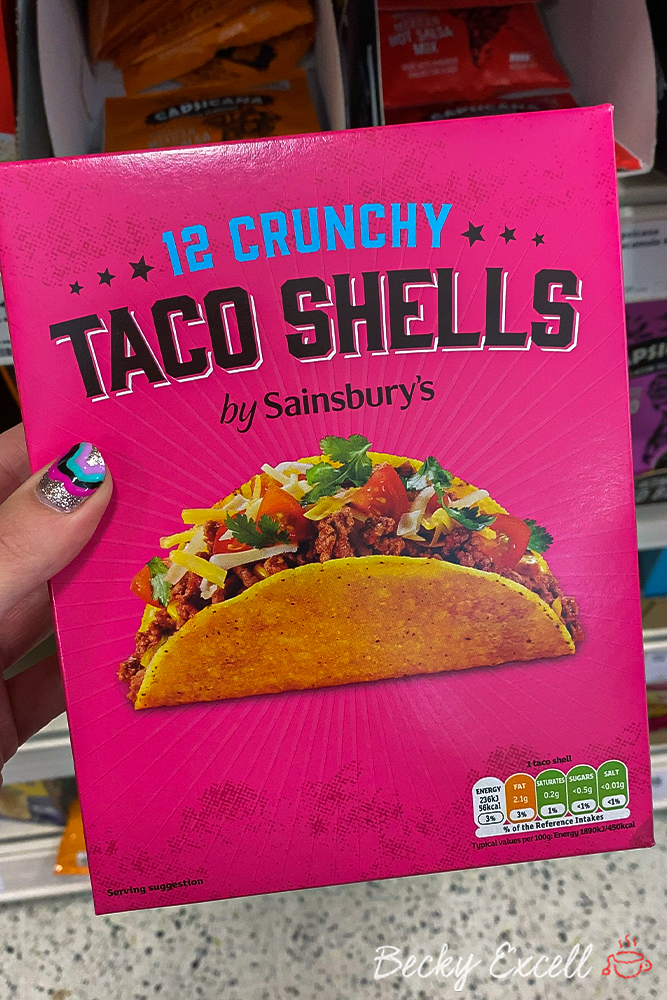 36. Sainsburys Spicy Thai Style Crackers, Prawn Crackers and Mini Poppadoms
And here's a few sides to have with all your gluten-free fakeaways. I never thought the spicy Thai style crackers would be gf!
37. Mai Thai Thai Rice Stick
Mark always uses these rice noodles – he says they're so much better than vermicelli. They have a little tapioca starch in them which makes them much stronger and less prone to breaking.
They also have much more bite to them. Defo give them a try!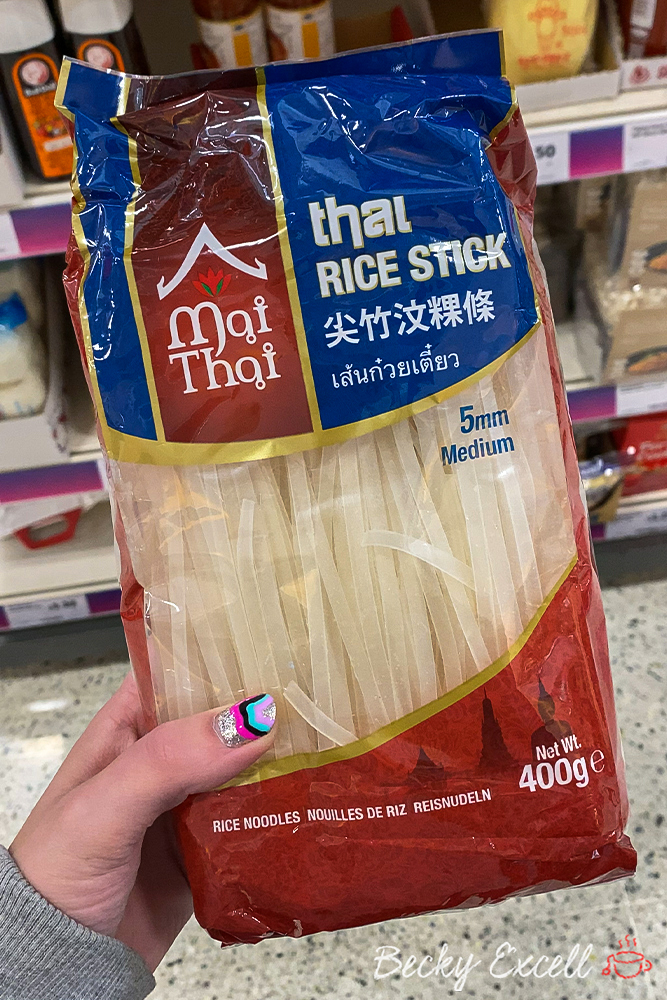 38. Itsu Katsu Rice Noodles
Gluten-free pot noodles, anyone? You'll find these next to the 'muggle' Pot Noodles.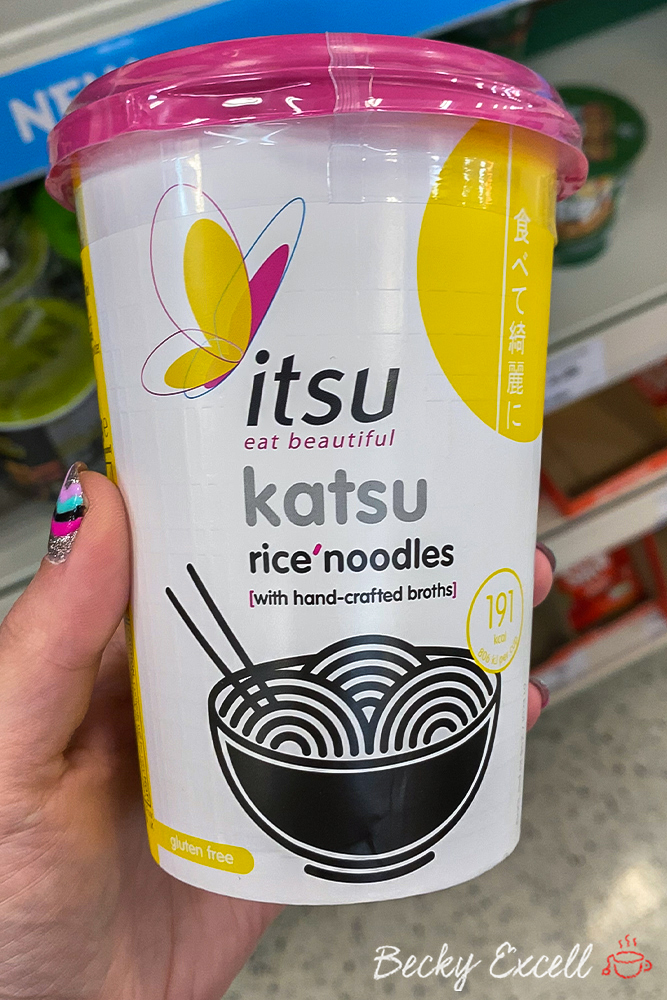 39. Sainsburys Brown Rice Fusilli
Sainsbury's has A LOT of gluten-free pasta with all the muggle pasta – I believe they have brown rice as pictured, but also red lentil and a green spinach variation too.
There's not much in a bag, but they are fairly reasonably priced!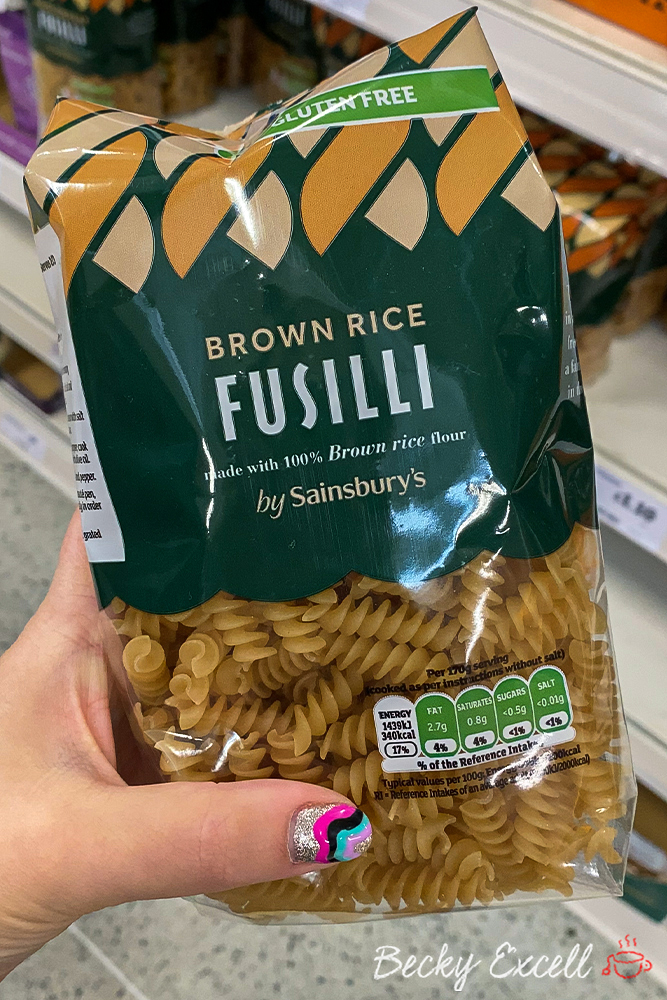 40. Heinz Beanz with Pork Sausages
The pork sausages that come in tins of beans are NEVER gluten-free. But suddenly, they are gluten-free in the Heinz tins!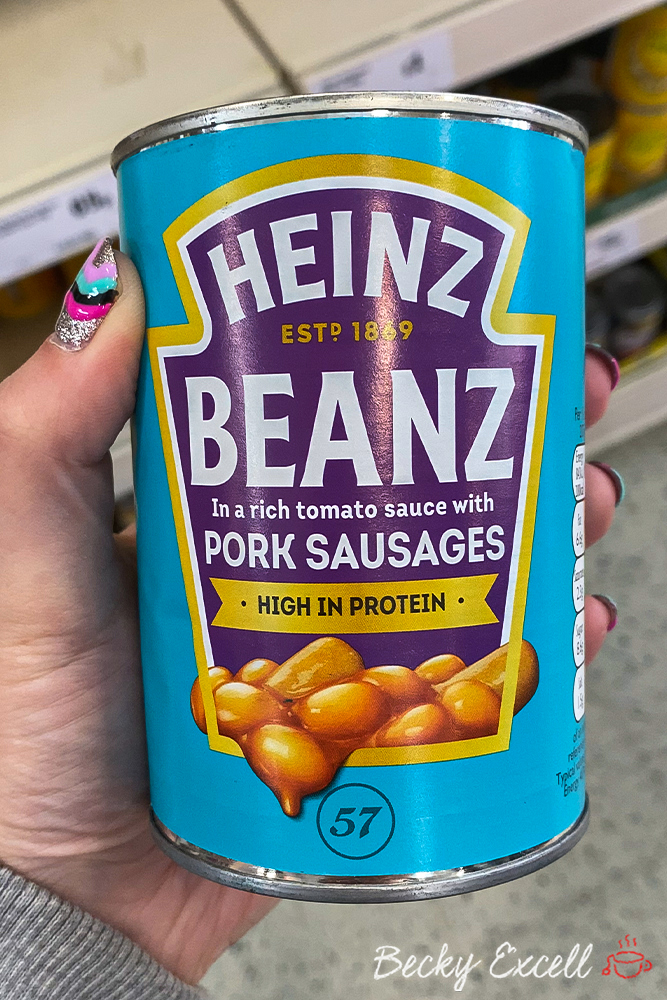 41. Kabuto Rice Noodles Vegetable Katsu
More Pot Noodles thanks to Kabuto – it even says gluten-free on the front. Result!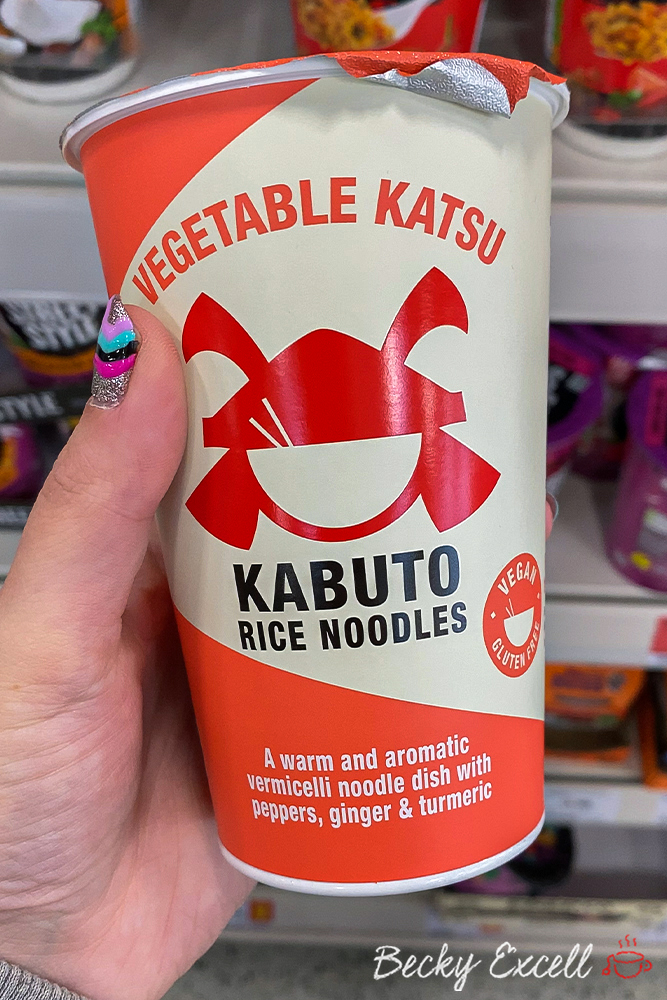 42. Branston Pickle
According to the Coeliac UK food scanner app, Branston pickle is gluten-free!
Though it contains barley malt vinegar, it will be below the 20PPM limit to be considered gluten-free in the UK.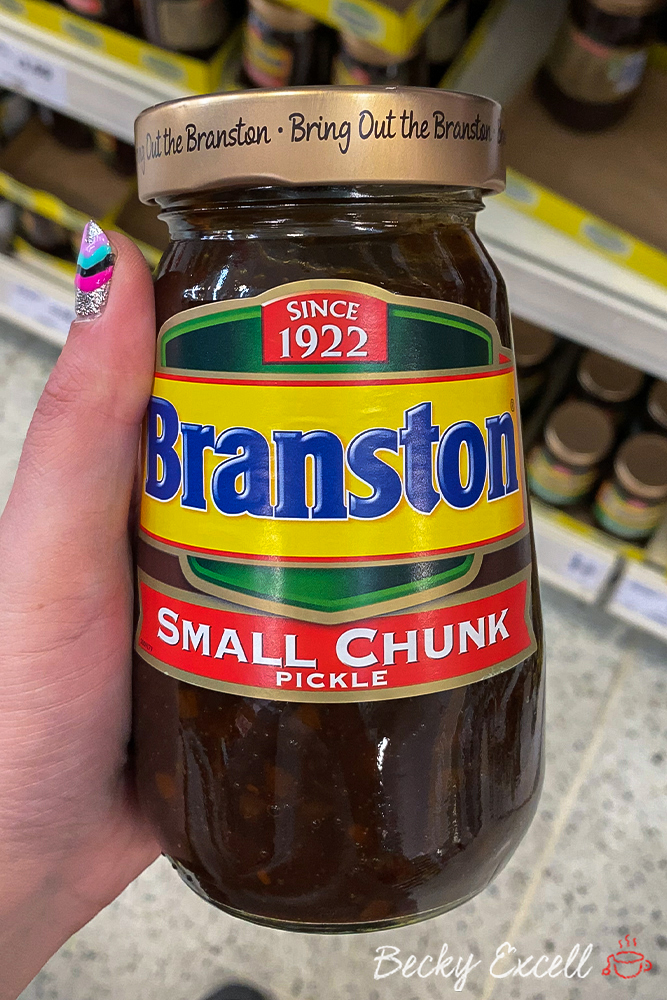 43. Plant Pioneers Sweet and Smoky BBQ Jackfruit
Told you so! More gluten-free and vegan options – this one is with all the tinned beans though, NOT in the chillers.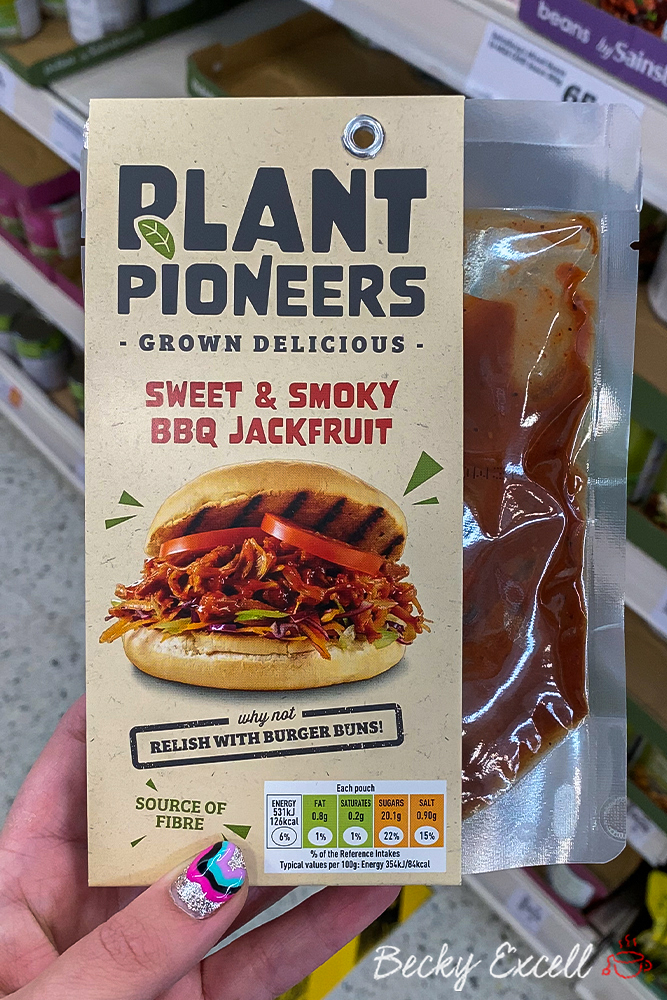 44. Sainsbury's reduced salt yeast extract
Gluten-free Marmite, anyone?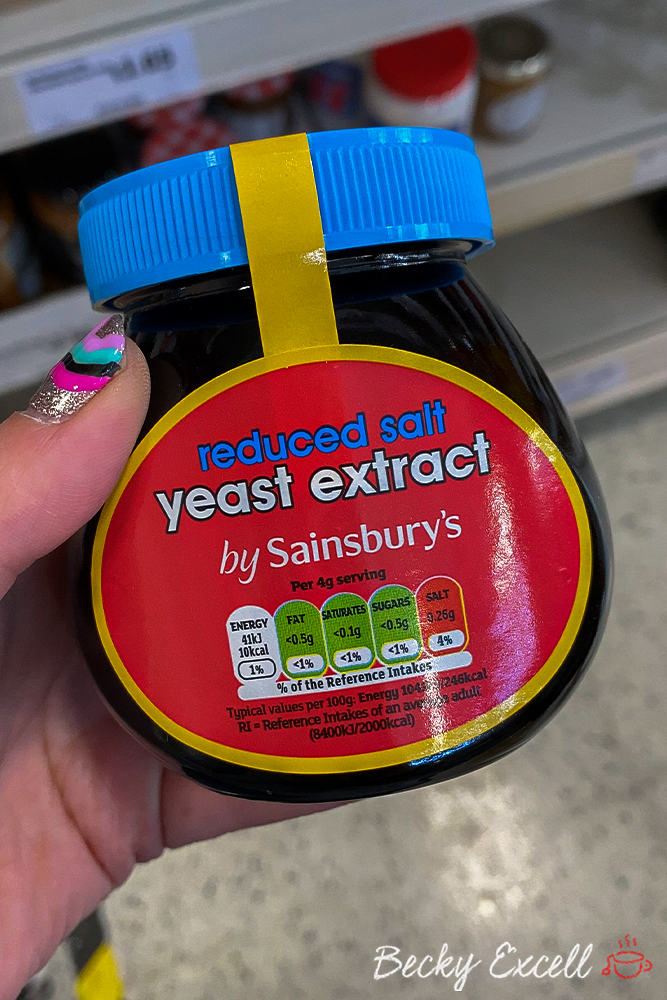 45. Cadbury Crunchie Spread
Honeycomb and chocolate spread that's gluten-free? Oh yes!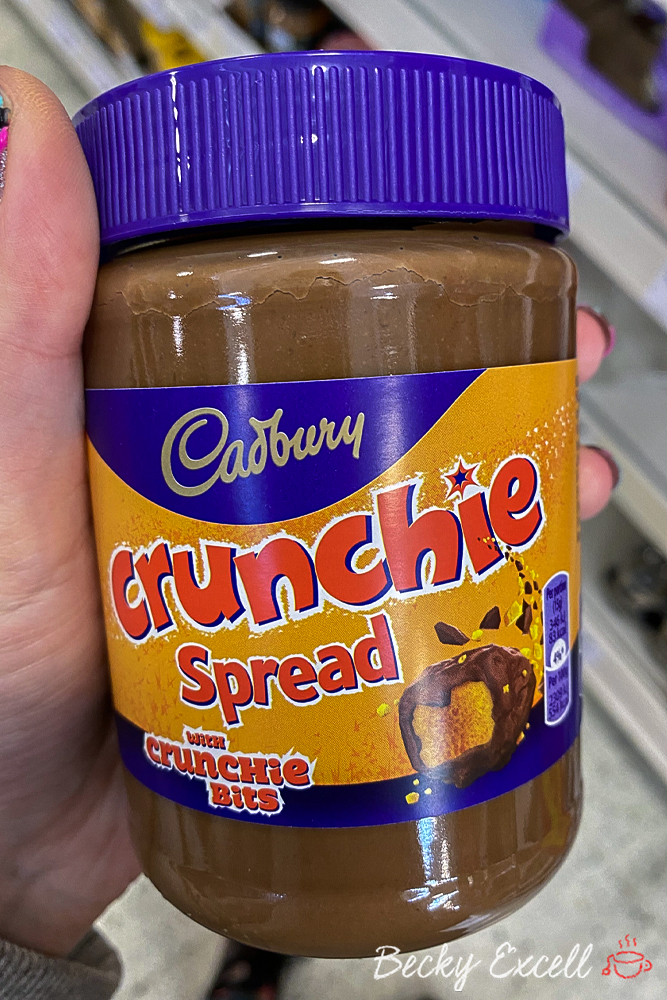 46. Lindt Lindor White Truffles and Strawberries and Cream Truffles
Whilst Lindt milk chocolate truffles are NOT gluten-free, the white chocolate and strawberries and cream variations most definitely are. Enjoy!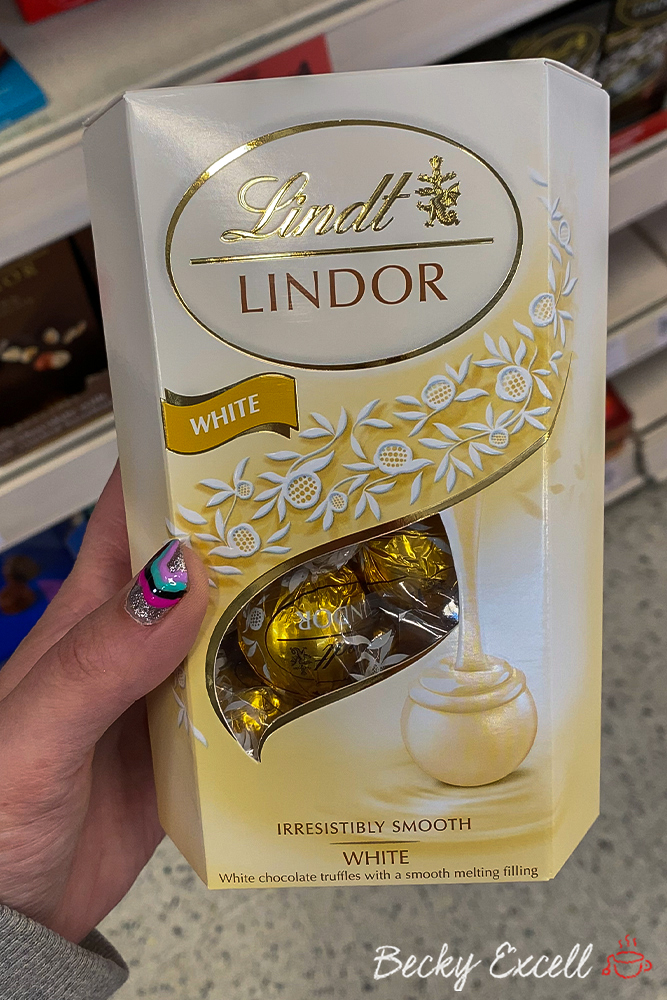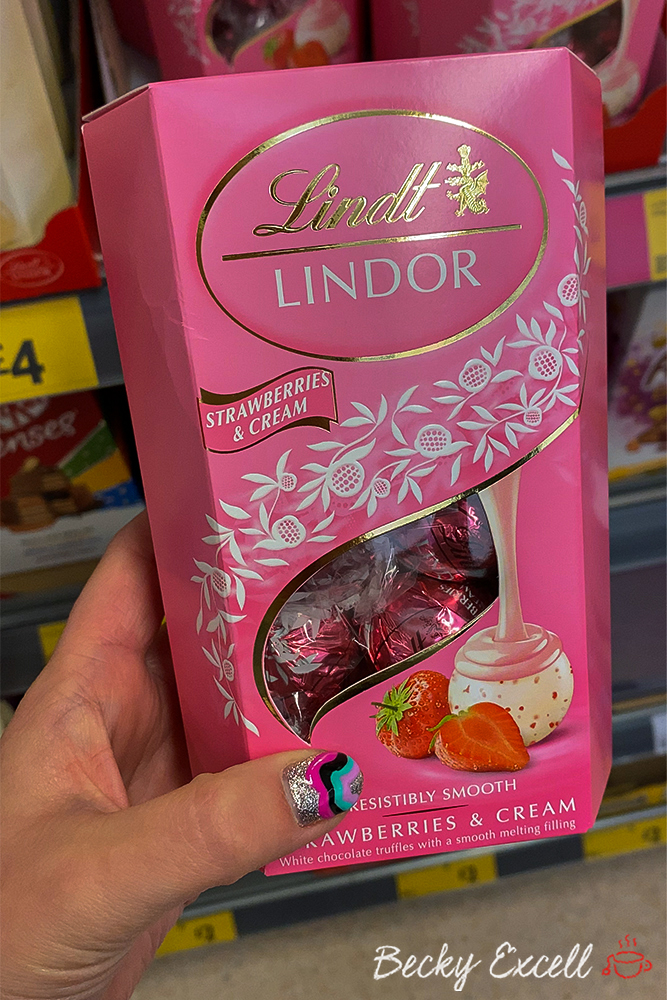 47. Napolina Gluten-free Organic Red Lentil Penne
More gluten-free pasta with all the muggle pasta. Very similar to the Sainsbury's own brand, but thought I'd include these anyway.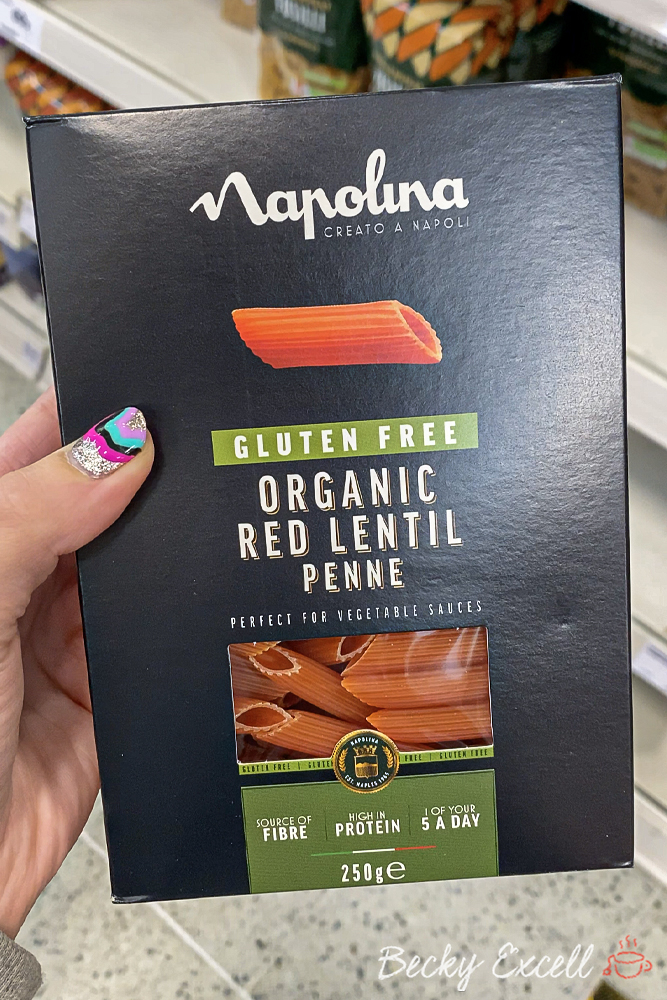 48. Sainsburys Madeira Celebration Cake
Mixed into all the celebration cakes is this free from madeira cake! Remove it from the packaging and nobody would ever know it's gluten-free and dairy-free.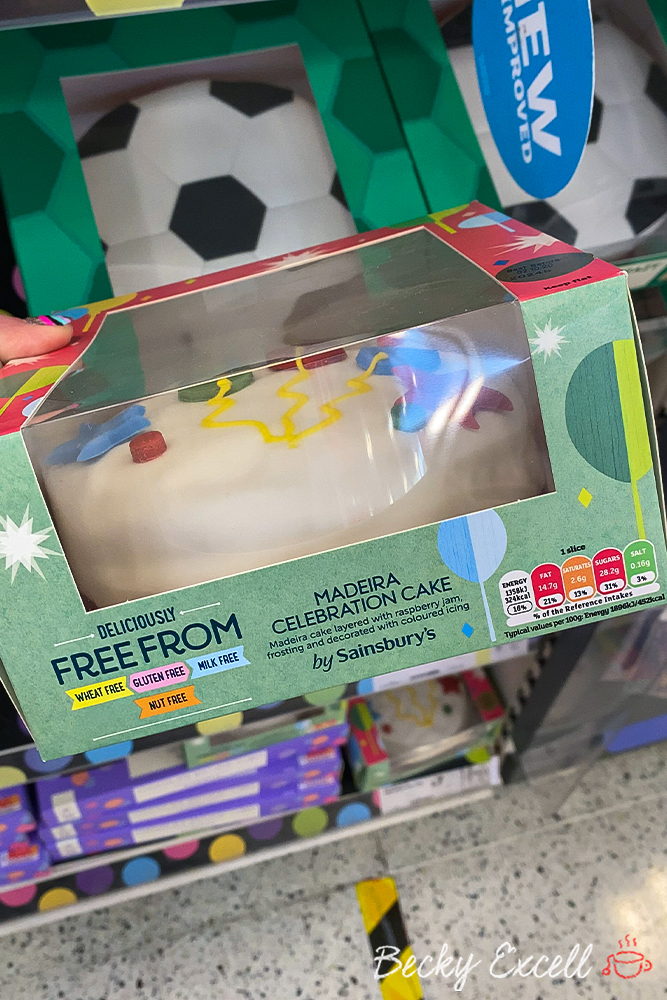 49. Lots of gluten-free cereal bars! (Kind, Nature Valley, Trek, Nakd)
There's actually LOTS of gluten-free cereal bars that you might not spot. So here's a few – there's even more variations than I pictured here!
Lots are clearly labelled as being gluten-free too.
50. Sanissimo Salmas
I was paid to promote these on Instagram earlier this year and even though that might make me seem biased – these are GREAT.
They're naturally gluten-free corn crackers – sort of like a hybrid between a cracker and a Dorito.
And fortunately, no, they don't break into a billion pieces of cracker dust like gluten-free crackers seem to!!!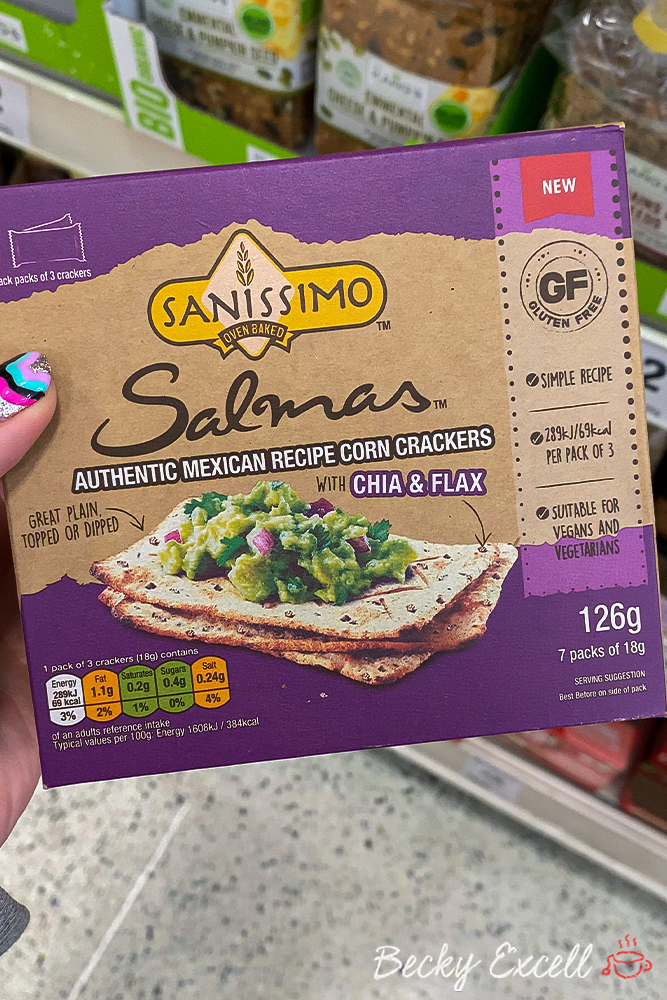 51. Jubel Beer Cut with Elderflower
There's gluten-free beer down the free from aisle in Sainsbury's, but you might miss this one hiding with all the gluten beer!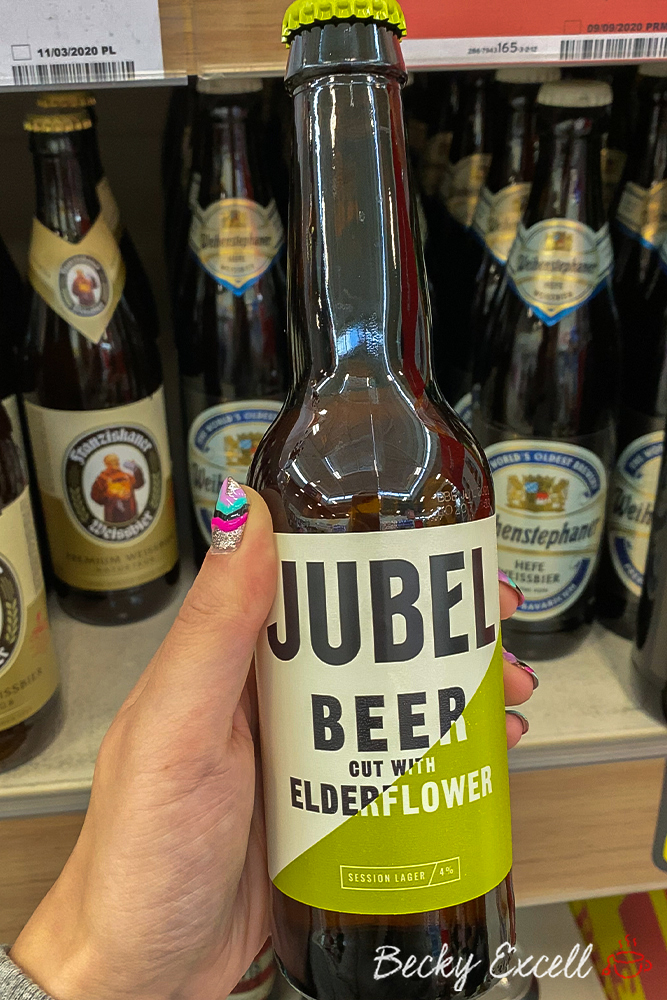 52. Linda McCartney's Vegetarian and Vegan Sausages
Everyone seems to go wild for these vegan sausages, so if you haven't tried them, definitely do! Please be careful though as the ones shown below are gluten free (the Chorizo and Red Pepper doesn't say it on the front but has no gluten ingredients and no may contain) but a lot of the range isn't!
Sadly, I have no idea what the fuss is about as I can't eat them (onion and garlic) ? So feel free to let me know if they live up to the hype!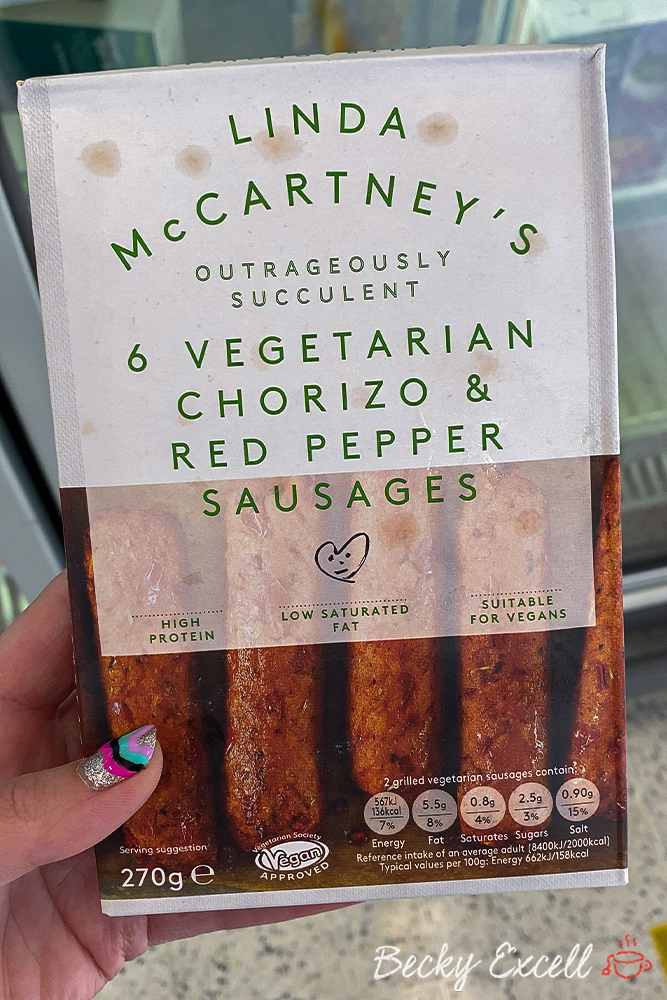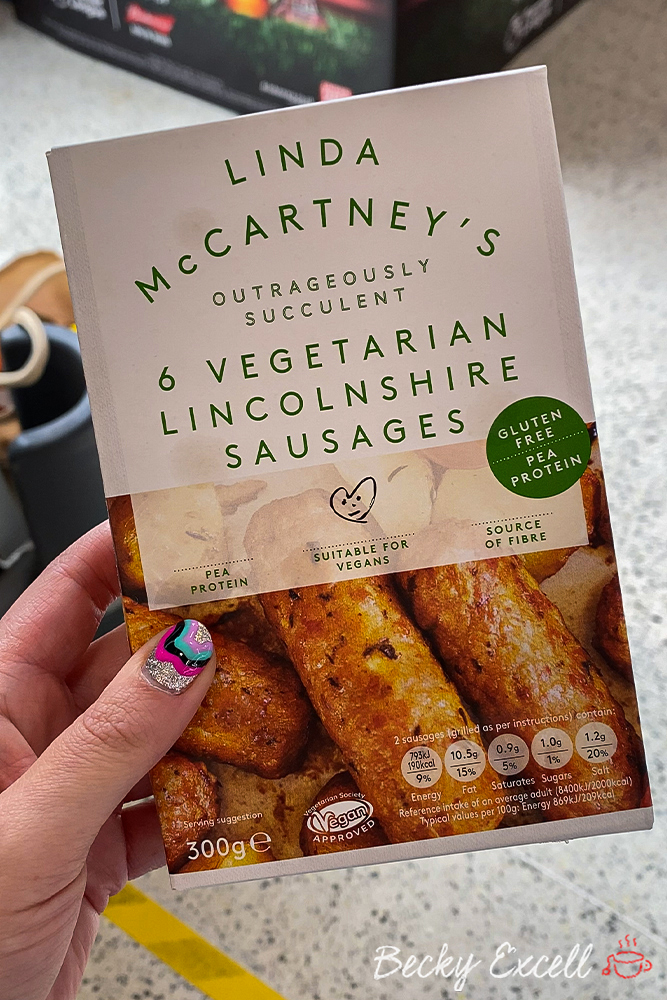 53. Cadbury Oreo Flavour Instant Hot Chocolate
Someone saw this when I posted it on Instagram and said 'that's not gluten-free, it has Oreos in it'. But… it is gluten-free!
However, I totally get where they were coming from – I would never look at this and assume it was gluten-free. But reading (the ingredients and allergen labels) is believing!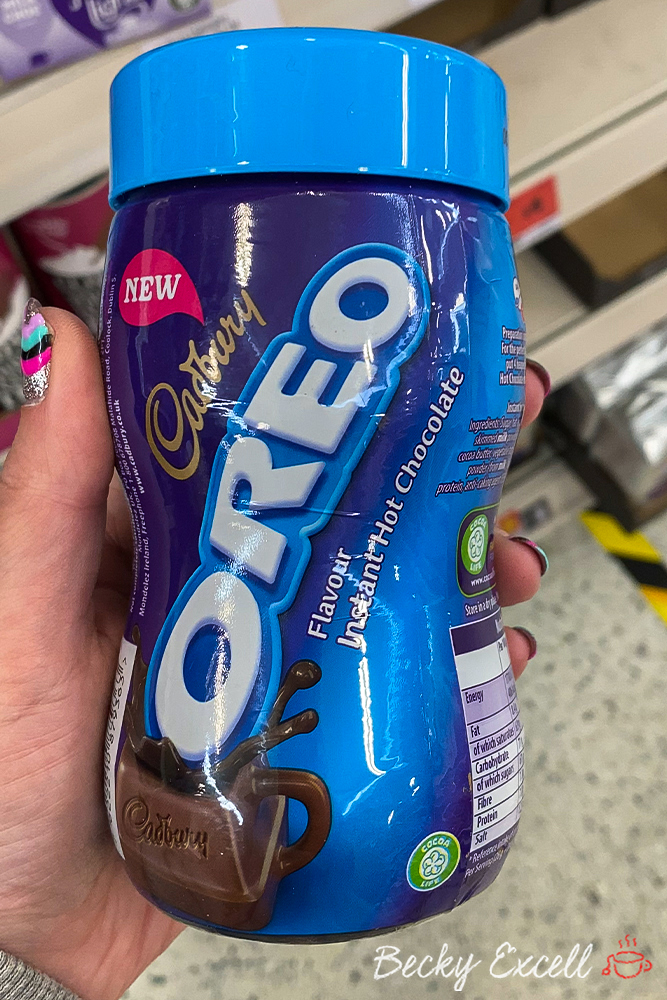 54. GoodLife Falafel with Lemon, Cumin and Coriander
Yep, still banging out the gluten-free and vegan options!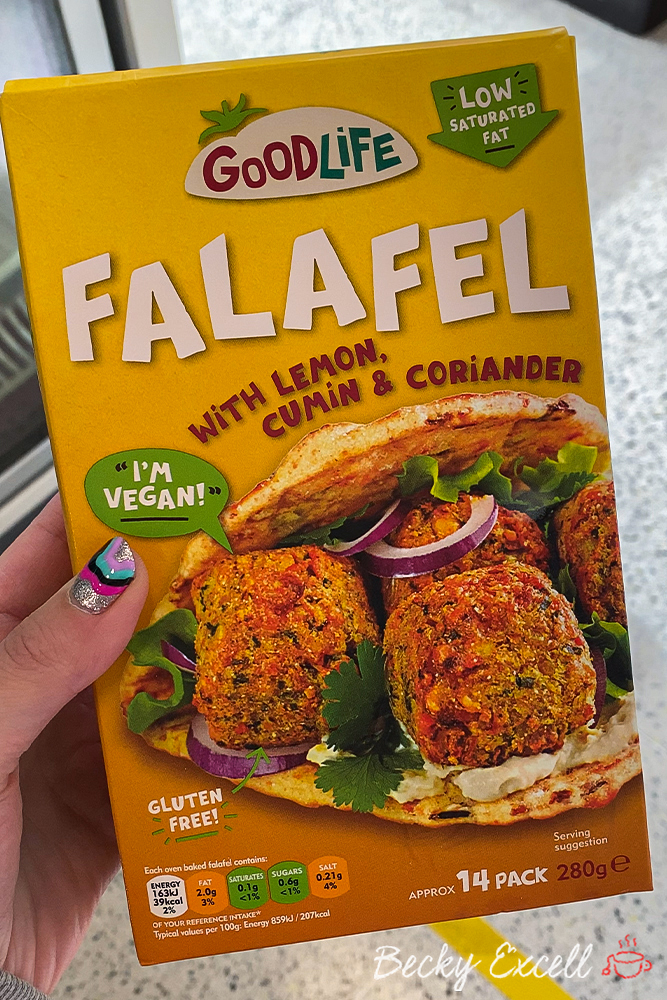 55. BirdsEye Sweet Potato Waffles x8
BirdsEye regular waffles are clearly labelled as being gluten-free and the same goes for their sweet potato waffles.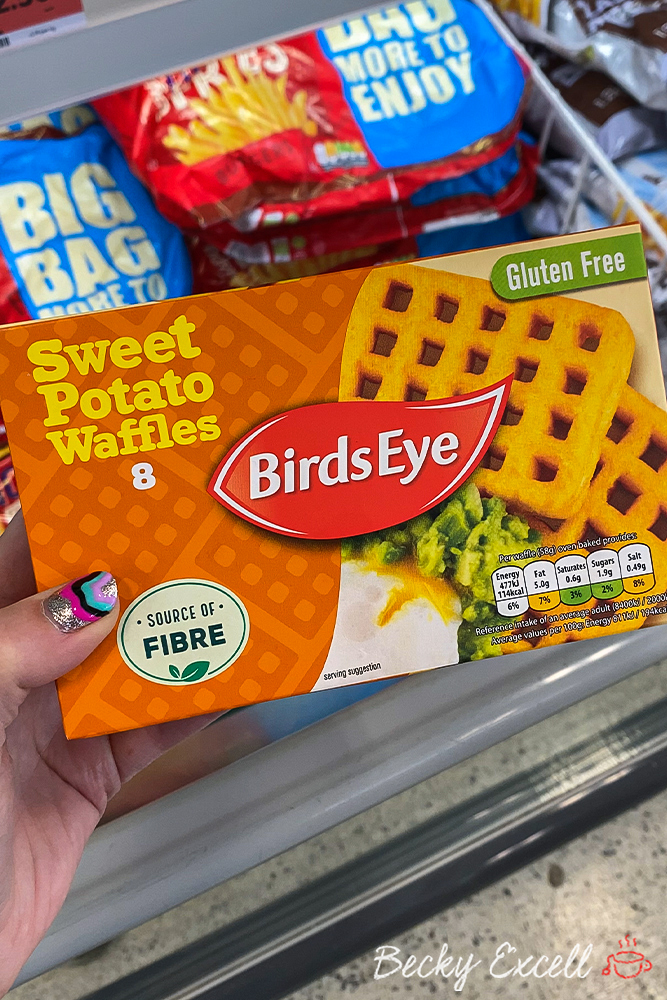 56. Sainsbury's Crisps (Bacon Crispies, Cheese Balls, Cheese Puffs, Salt and Vinegar Potato Twirls and Ready Salted Potato Fries)
There are TONS of crisps that are accidentally gluten-free in Sainsbury's… they have their own version of Frazzles, Wotsits etc and they're all safe for us to eat.
57. The Great British Porridge Co. Blueberry and Banana Instant Porridge
Never expected to find gluten-free oats outside of the free from aisle. Head to the muggle cereal aisle for this!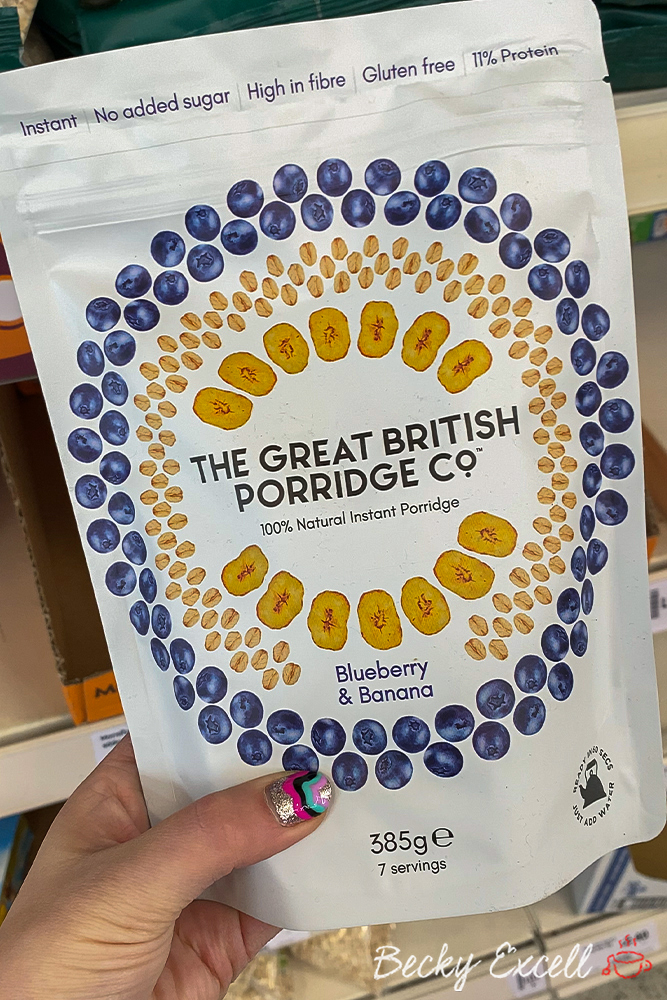 58. Nestle GoFree gluten-free honey flakes and corn flakes
I'm not sure I understand why these aren't in the free from aisle, but you can find them in the cereal aisle.
59. Moma Jumbo Oat Porridge Cranberry and Raisin
Don't miss these gluten-free porridge pots too.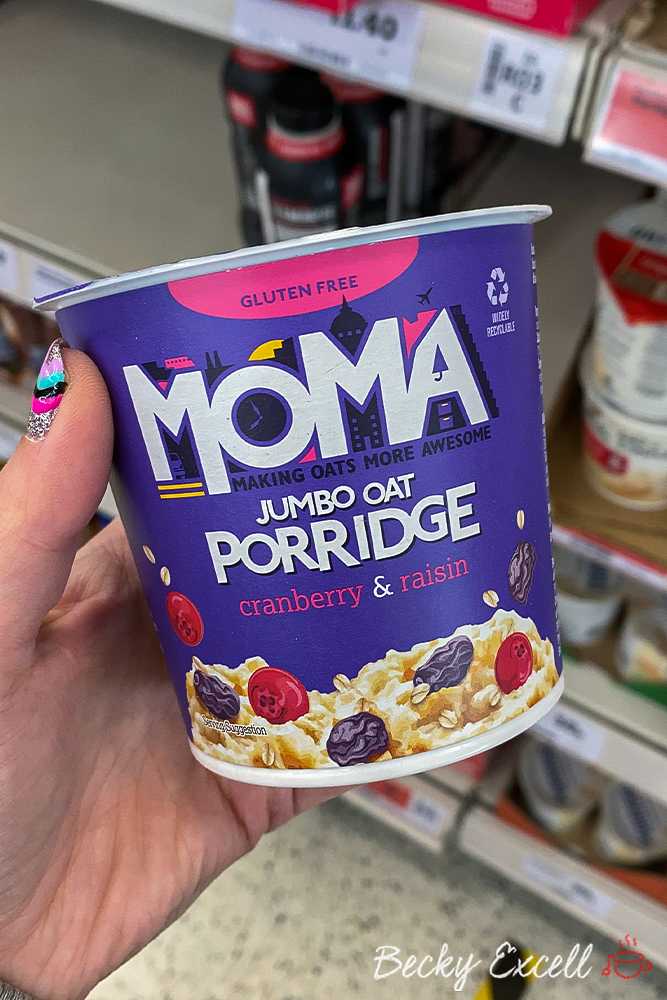 60. Sainsbury's Just Cook Fresh Rice Noodles
Aaaand the rice noodles with all the prepared veg are gluten-free too.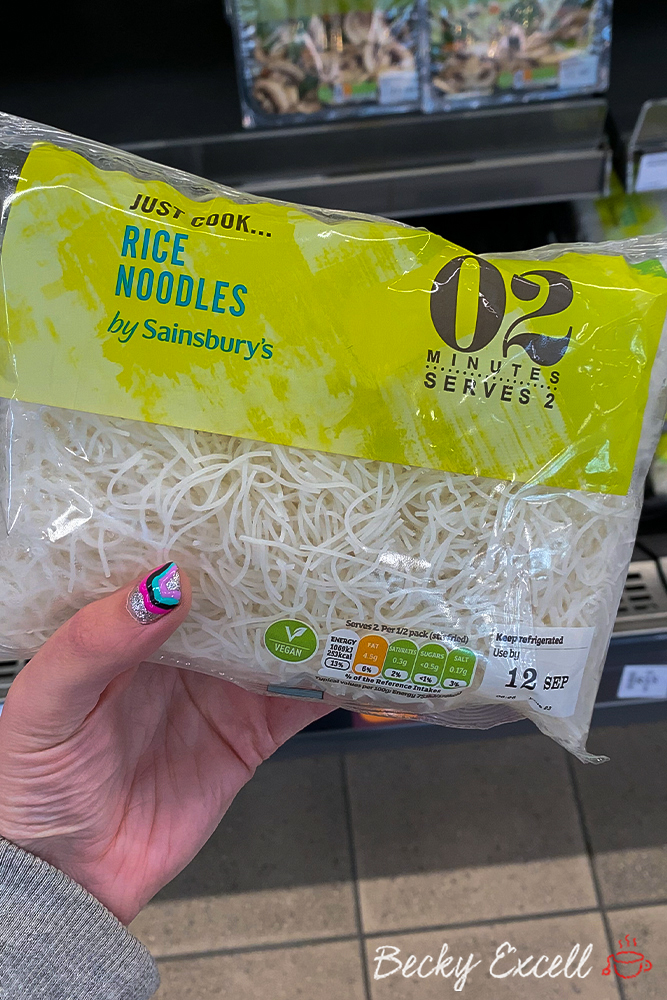 And that's all 60 'accidentally' gluten-free products in Sainsburys!
Thanks for reading through all 60 'accidentally' gluten-free products in Sainsburys! Which one is your fave? Which ones would you have never found? Have you found any accidentally gluten free products that I've missed out here?
Let me know in the comments below! Please make sure you follow me on Instagram to make sure you never miss a gluten-free find – I post videos of all my finds from supermarkets as well as tasty gf recipes.
Thanks for reading,
Becky xxx