30 'accidentally' gluten-free products in Tesco – everything from ravioli to onion bhajis. It's easy to miss them unless someone pointed them out, so here's me pointing them out!
30 'accidentally' gluten-free products in Tesco – not only can we eat them, but because they're not free from products, they're all at muggle prices. But wait, what is an 'accidentally' gluten-free product?
Before you scroll further, please make sure you're following me on Instagram by tapping here. It's a massive help to me and that's where I post my latest gluten-free product finds first on my reels!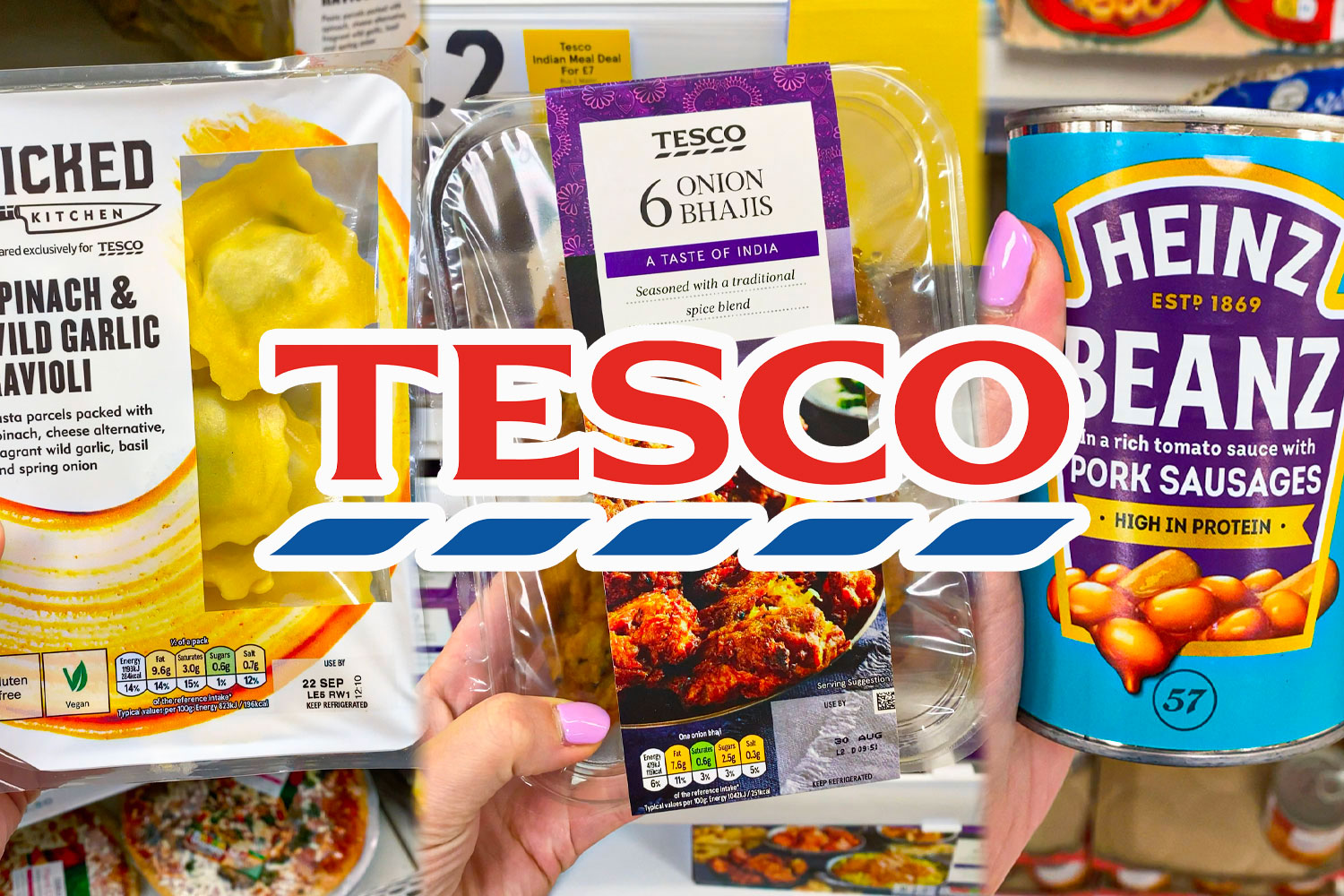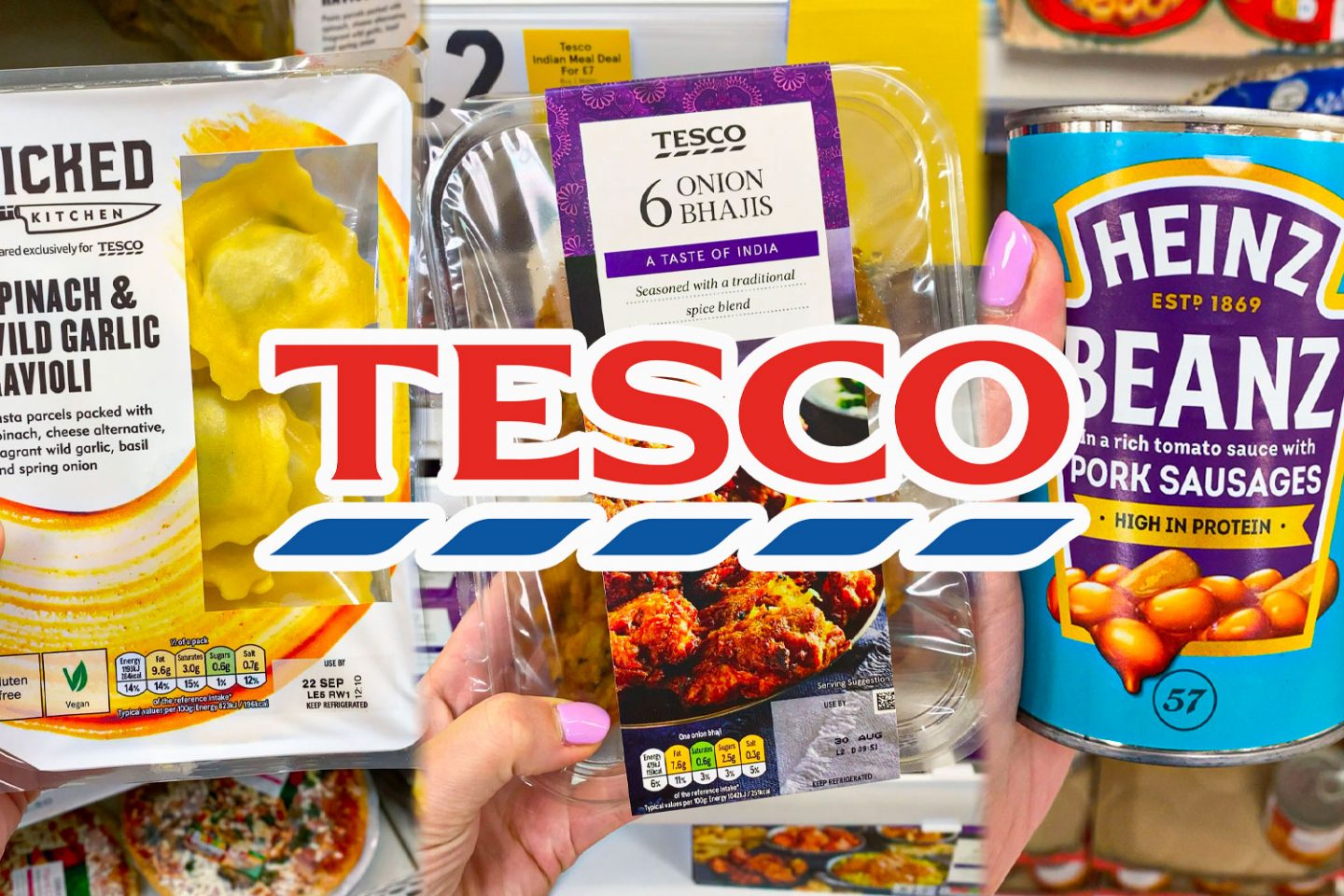 What is an 'accidentally' gluten-free product?
An 'accidentally' gluten-free product is one which is outside of the free from aisle, but doesn't contain gluten, or have a 'may contain' warning for wheat, gluten etc.
According to Coeliac UK, that makes them safe for us to eat! And it expands our choice to so much more than just the free from aisles. They don't have to be labelled as gluten-free, to be gluten-free!
(of course, Tesco have been helpful and labelled a lot of these as gluten-free anyway)
But there's one problem… how do you know an 'accidentally' gluten-free product when you see one? Fortunately, I'm about to show you the 30 'accidentally' gluten-free products in Tesco…
But aren't these products potentially made in an environment that also contains gluten?
If a product was produced with a risk of cross-contamination, it would have to declare a 'may contain' warning on the packaging. That's why Coeliac UK say: no gluten-containing ingredients/'may contain' warning = gluten-free!
But what if some of these products contain barley? Doesn't that make them wheat-free, but NOT gluten-free?
In the UK, if a product has less than 20 PPM (parts per million) of gluten, it's considered safe for Coeliacs and those on a gluten-free diet.
So though a product can contain barley, if it's below 20 PPM, it's still considered gluten-free. This is the case in the UK, but not in Australia, for example.
You can read more about this over on Coeliac UK here and more about barley here.
30 'accidentally' gluten-free products in Tesco: Public Service Announcement
Of course, as most of these products aren't specifically made for people who are gluten-free, please double check the ingredients for yourself before you buy them.
Why? Well, though I've gone through great lengths to ensure all these products are safe for you lovely, beautiful people, you never know when ingredients might change.
That's why it's always good to get in the habit of checking yourself first – never blindly trust what you read online, as you can never be too careful with your health. Even if I tell you something is gluten-free, I'd always recommend checking yourself first!
As of September 2020, all of these products are safe to eat – but please, please let me know if anything changes by leaving a comment below this post. Ok, let's take a look at the 30 'accidentally' gluten-free products in Tesco!
1. Tesco 6 Onion Bhajis
Can you believe that the muggle onion bhajis are gluten-free? Of course, because I can't tolerate onion in any quantity, I'll have to miss out on these…
So please enjoy them for me!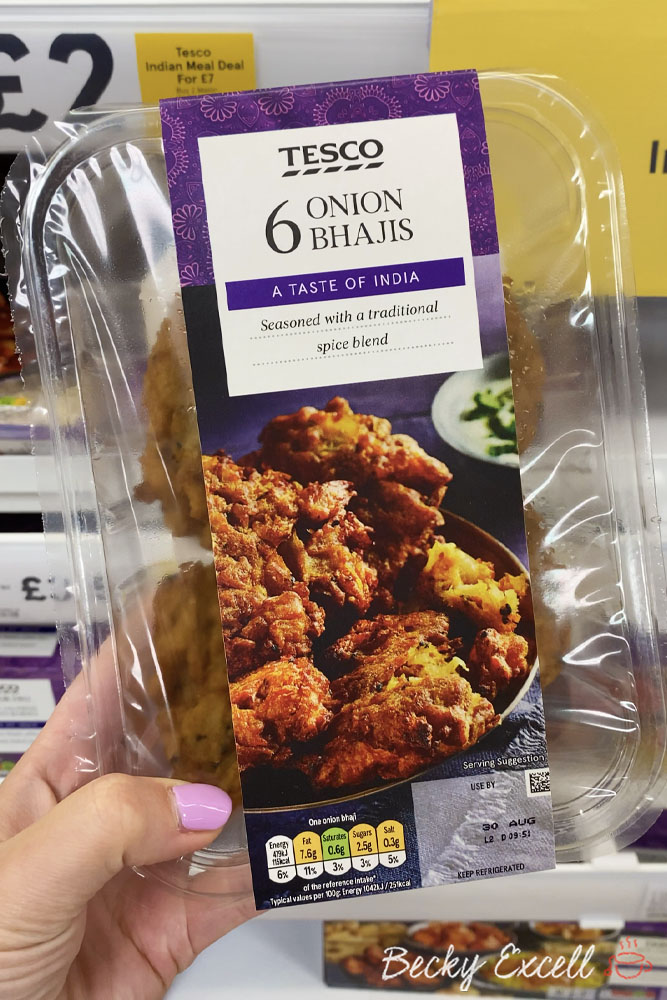 2. Wicked Kitchen Spinach and Wild Garlic Ravioli
Who could have imagined that Tesco's vegan range included gluten-free AND vegan FRESH ravioli?
Well… it does!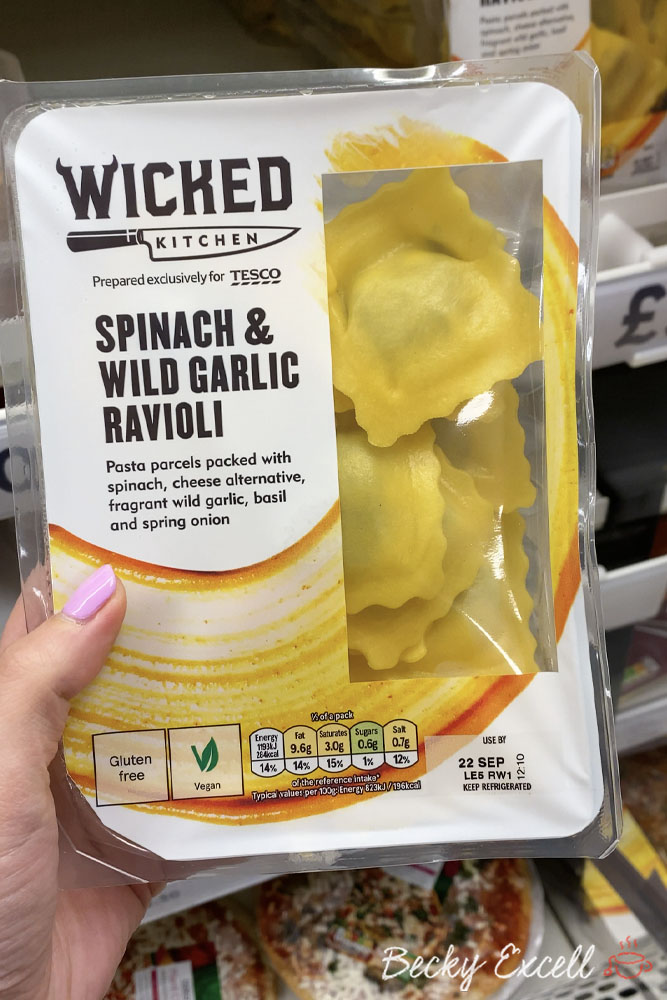 3. Tesco Prime Cuts Crumbed Ham
Did you know that all of Tesco's crumbed ham is now gluten-free? It even states it on the front of the packaging!
This is a pretty big deal because though Aldi seems to have followed suit, Sainsburys and Waitrose for example, still haven't made this change.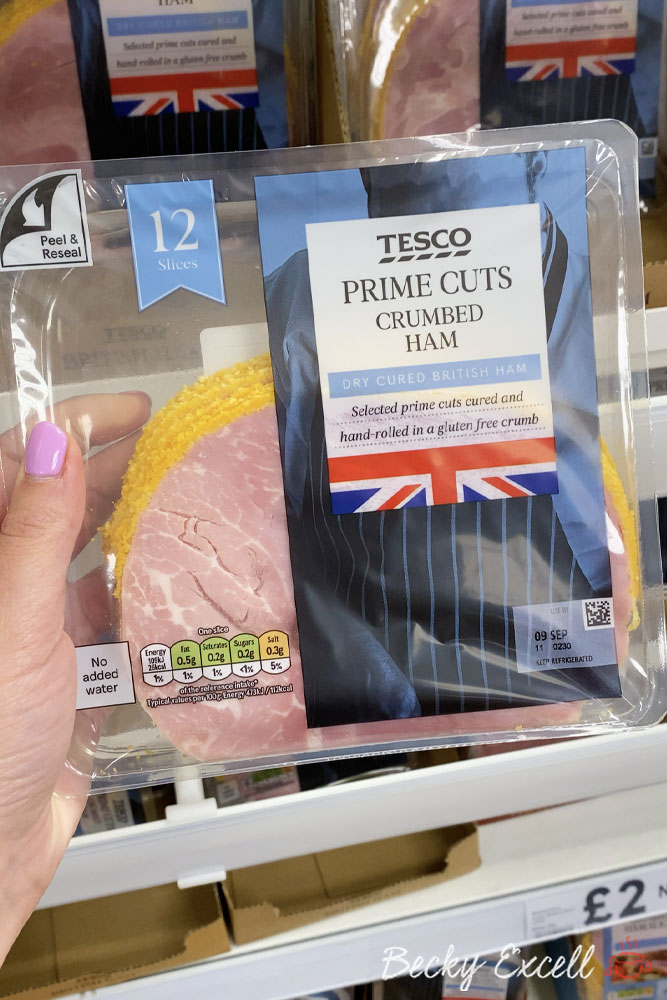 4. Patak's 8 Plain Pappadums
Though you'd think that pappadums should be gluten-free as they're made from gram flour, the Sharwoods brand (right next to these) has a 'may contain' warning for wheat.
So it's great that these have a big ol' 'gluten-free' label on them!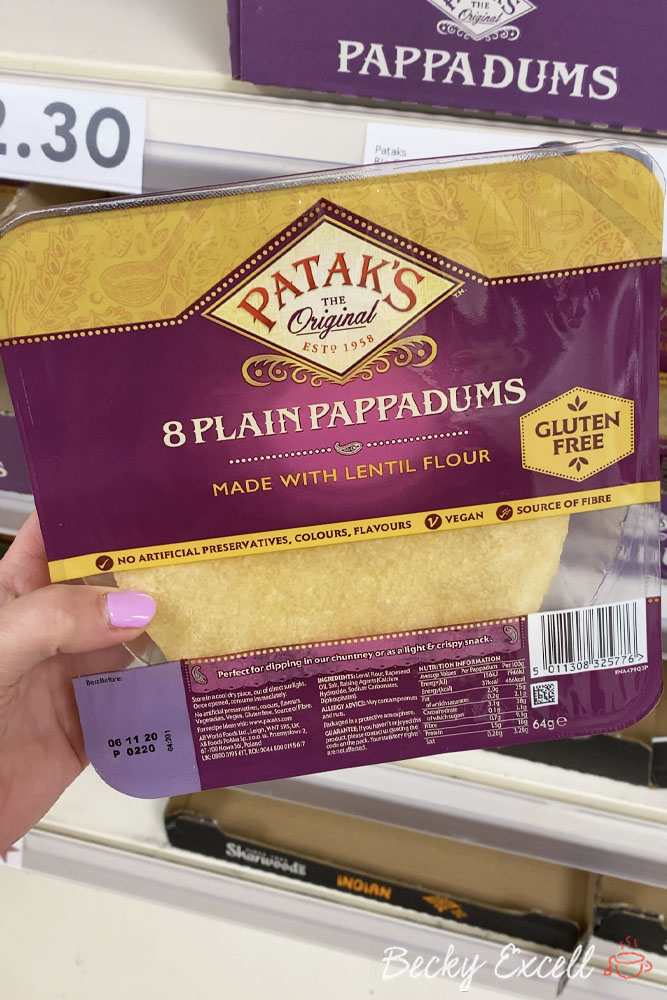 5. Heinz Beanz with Pork Sausages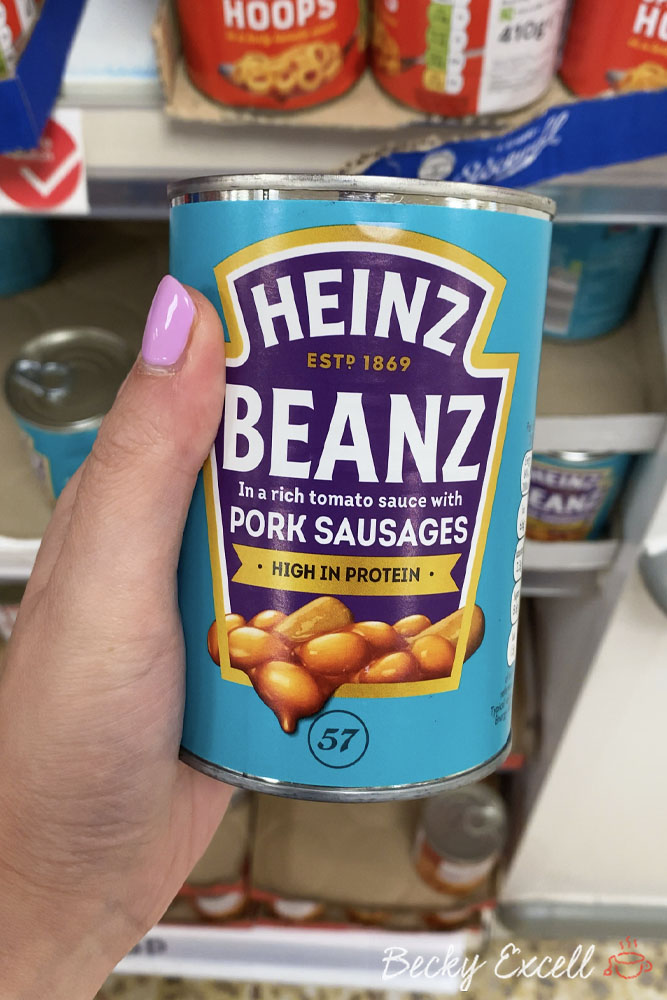 6. Tesco Yeast Extract
Yep, this is gluten-free Marmite! They also have a version in Aldi too in case you were wondering.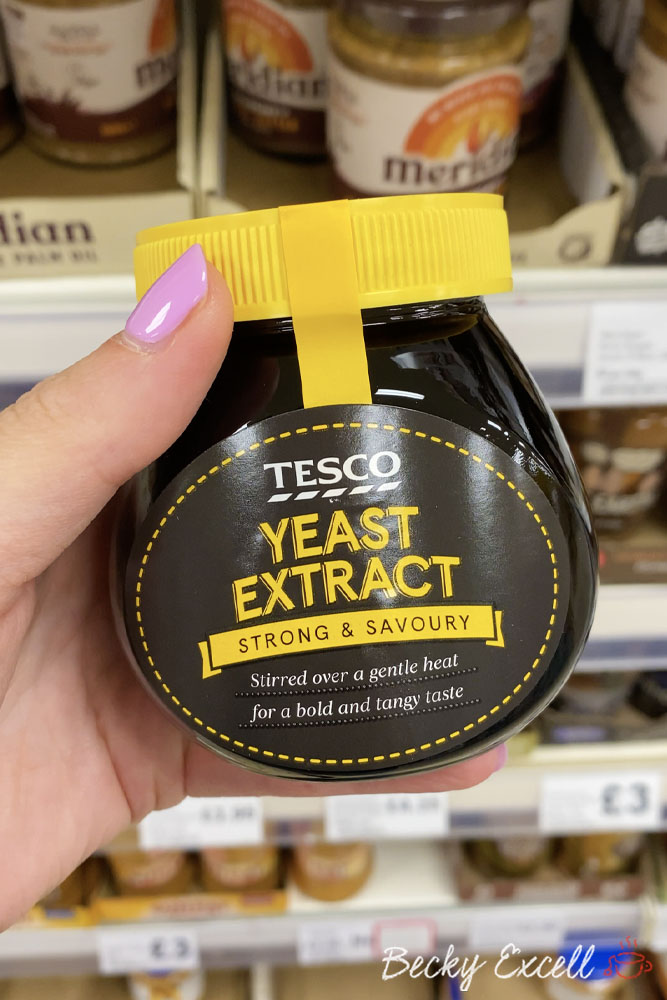 7. Lindt Lindor White Truffles
Though the regular milk chocolate Lindt truffles are NOT gluten-free – these next specific variations are actually gluten-free.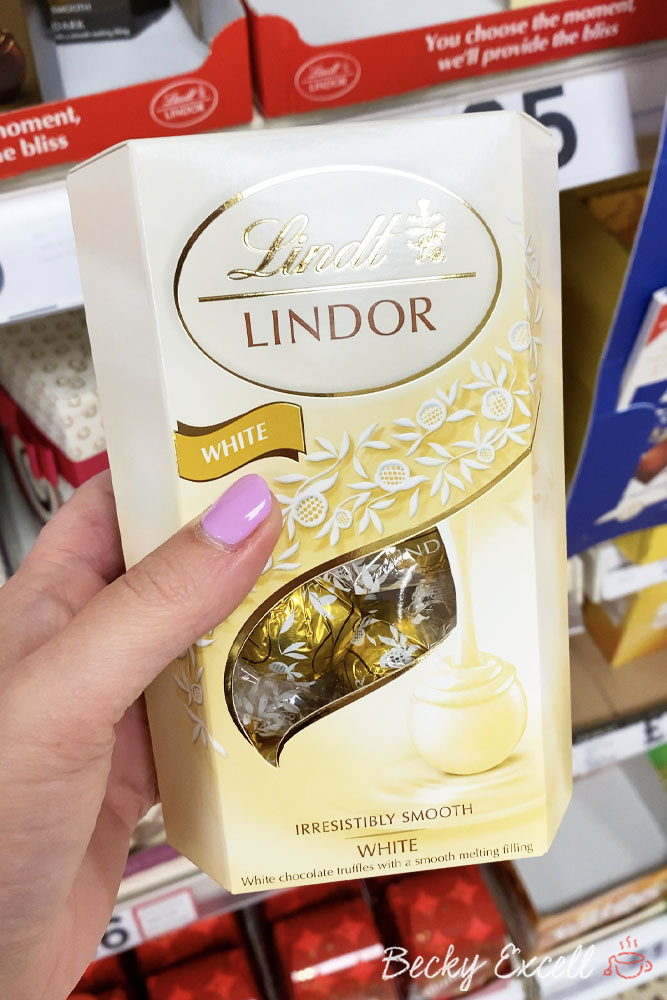 8. Lindt Lindor Strawberries and Cream Truffles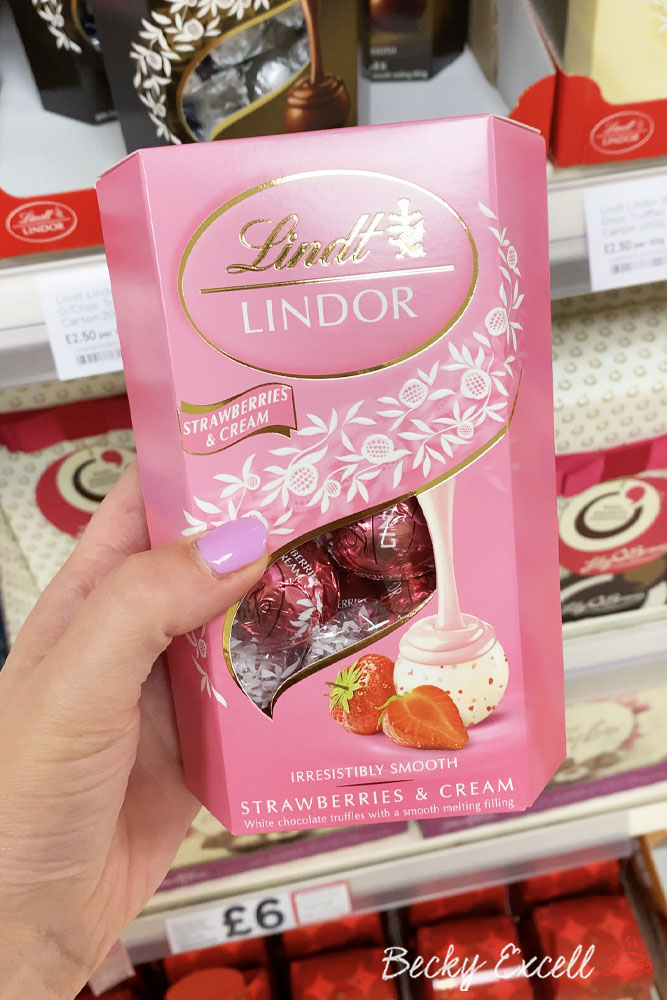 9. Gu Chocolate and Salted Caramel Zillionaire's Cheesecake Ice Cream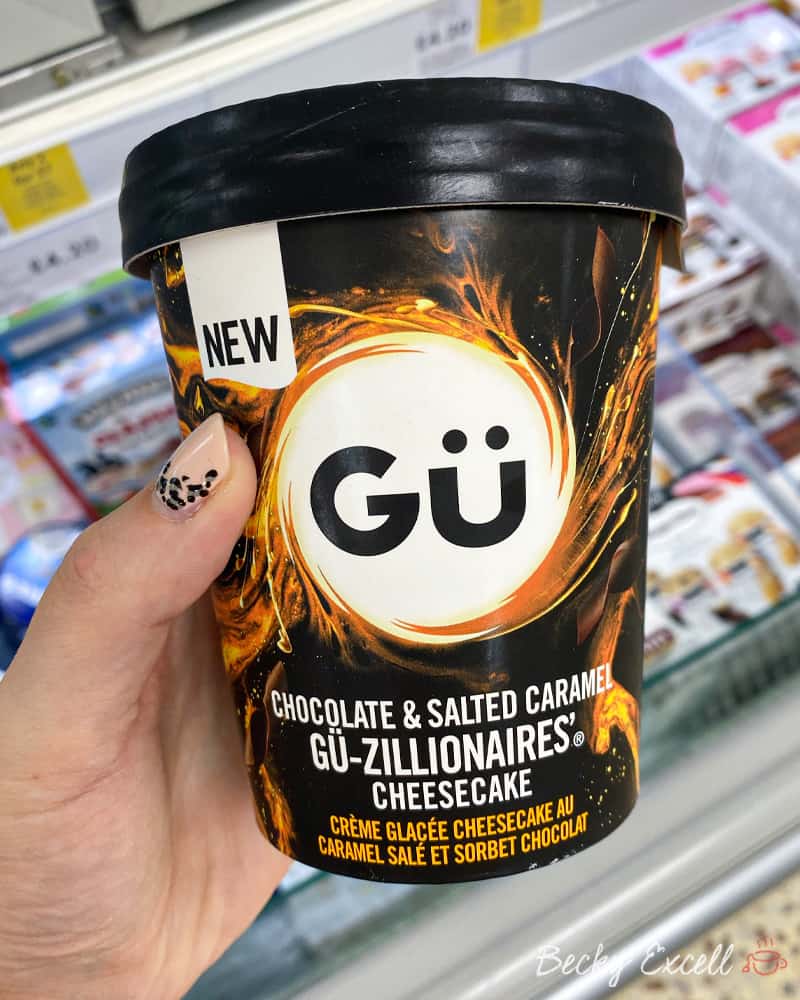 10. McCain Crispy Dippers
Not all oven chips are gluten-free as they can often have a coating of wheat flour. These however, do not!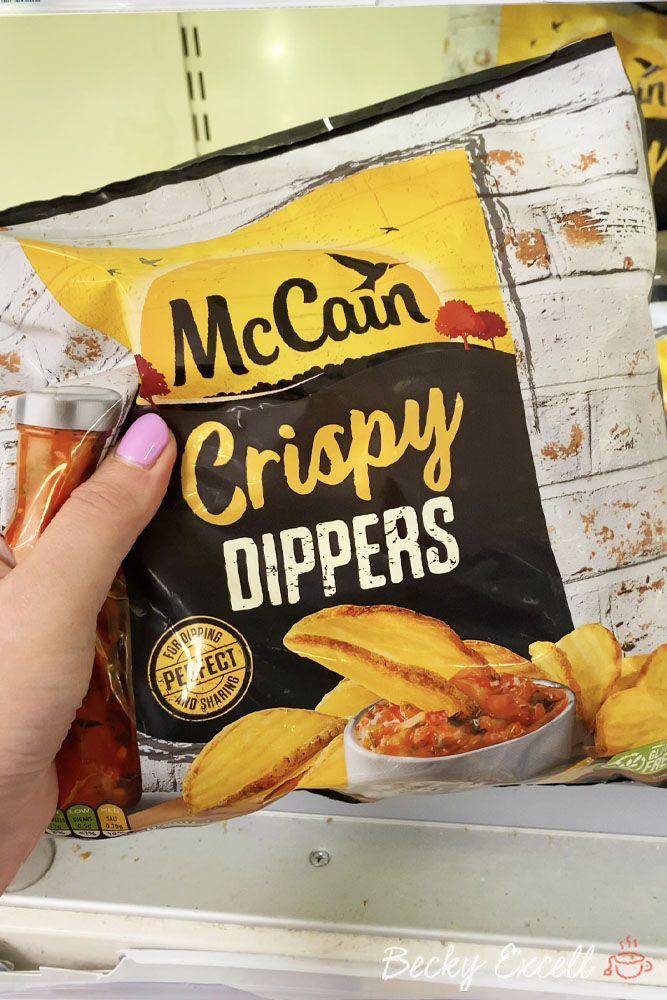 11. Tesco Prawn Shells
Gluten-free Skips, anyone? 'Real' Skips have a 'may contain' warning for wheat, so these are the perfect alternative.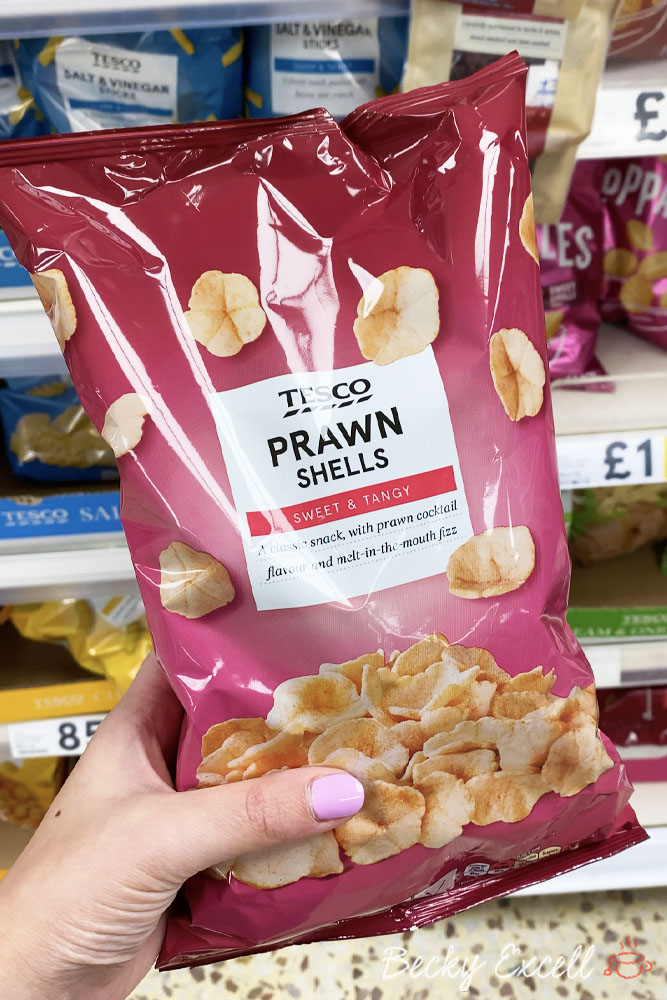 12. Tesco Tortilla Chips Cool Flavour
Again, 'real' Doritos have a 'may contain' warning for wheat, but that's not that case with these! Here's three different flavours: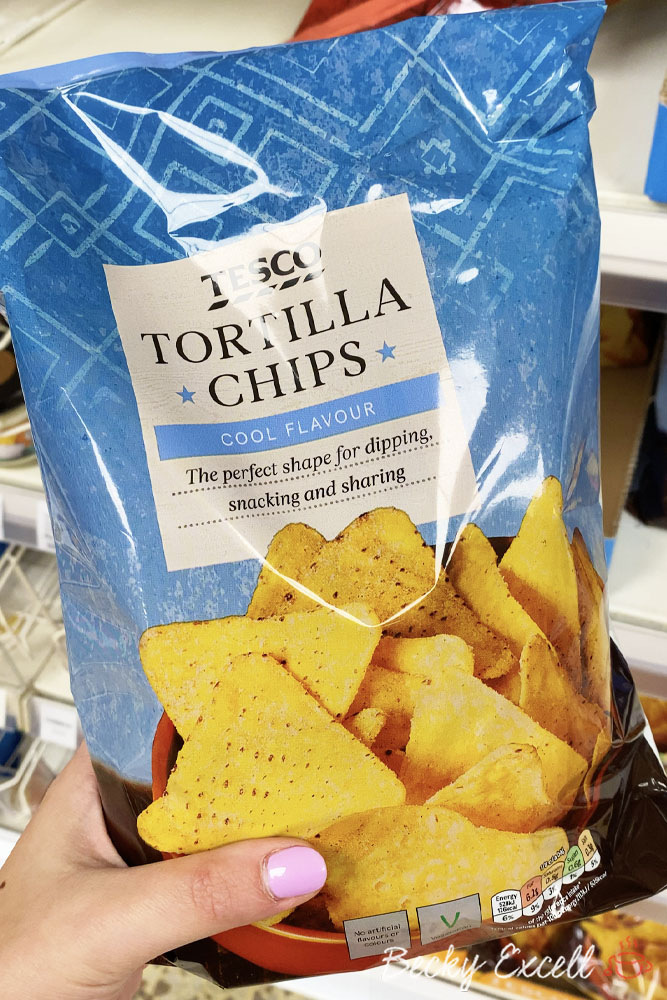 13. Tesco Tortilla Chips Nacho Cheese Flavour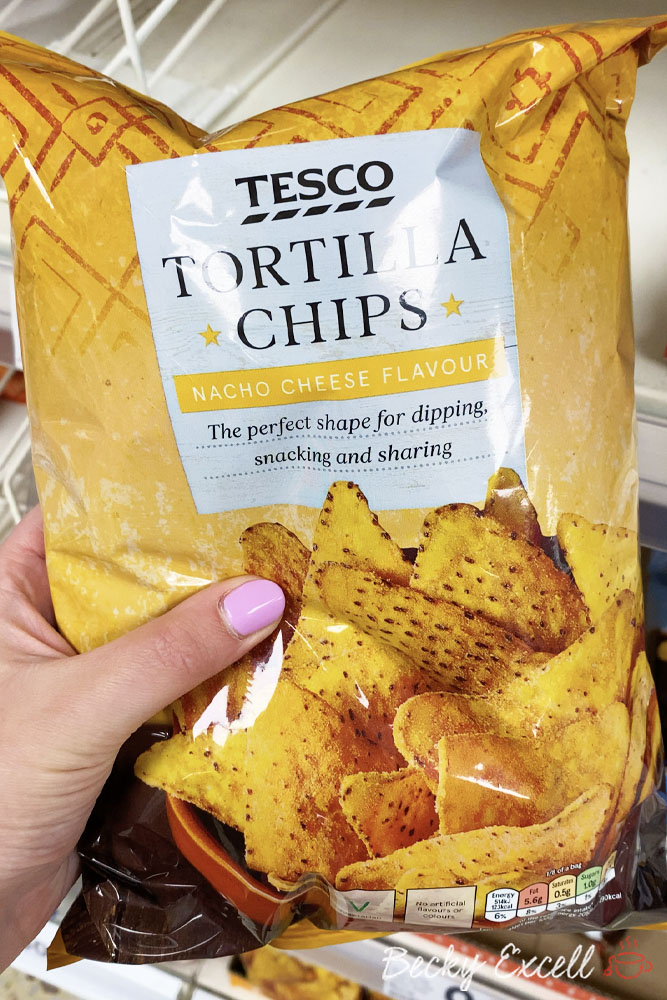 14. Tesco Tortilla Chips Hot Chilli Flavour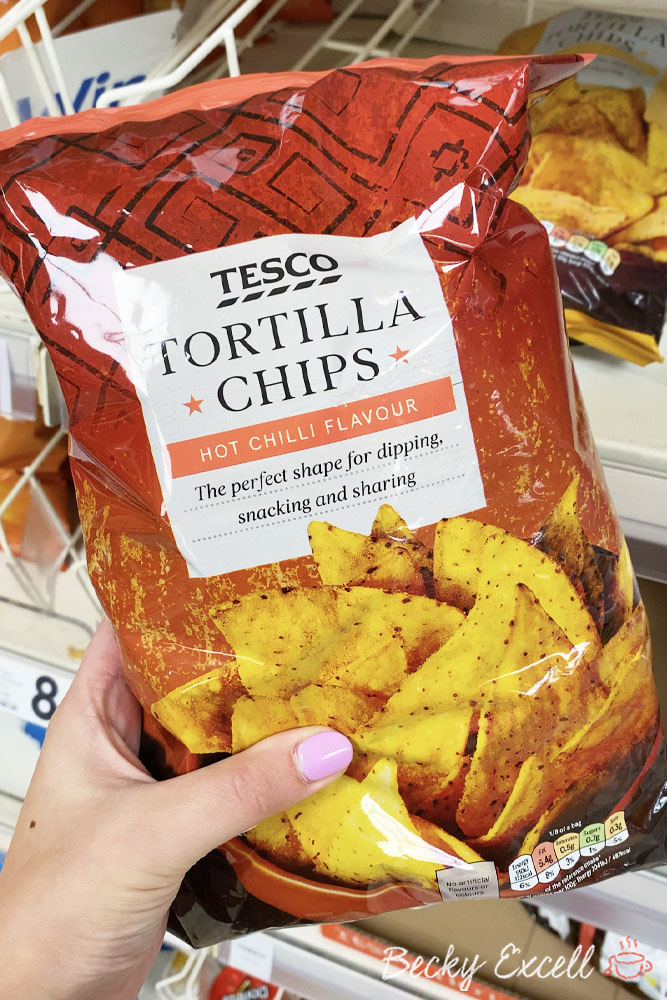 15. Tesco Fruity Brown Sauce
HP brown sauce is NOT gluten-free, but Tesco's brown sauce is! Another epic find for the gluten-free gang.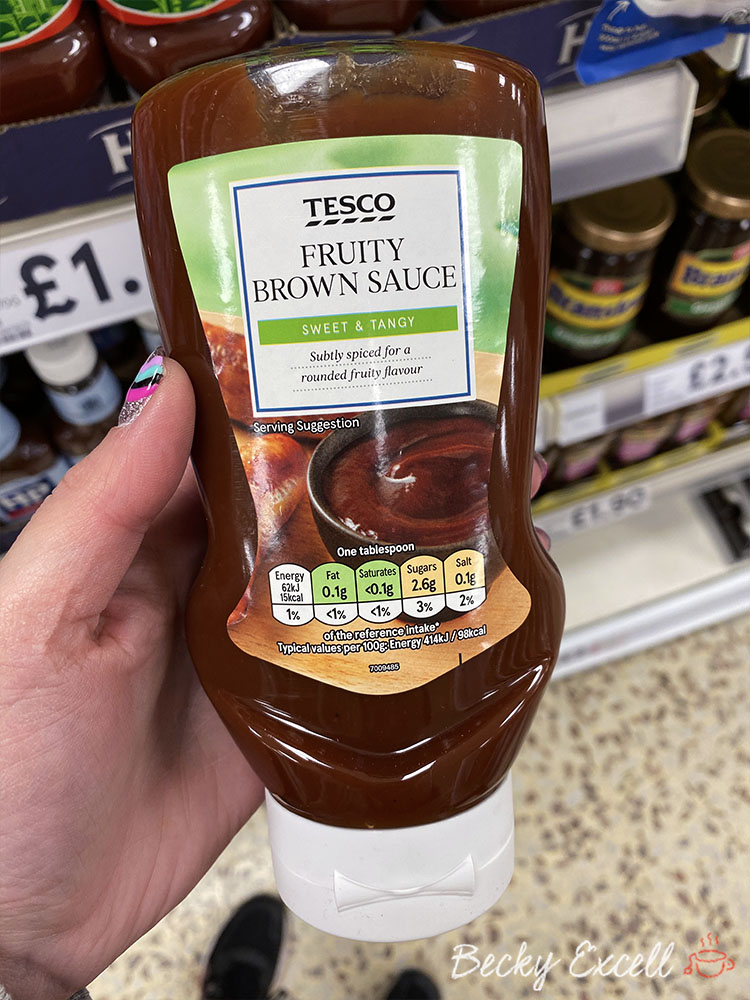 16. Tesco Gravy
The muggle gravy aisle is packed with wheat flour, but this fresh gravy is gluten-free and safe to eat. It's in the chillers, not the gravy aisle.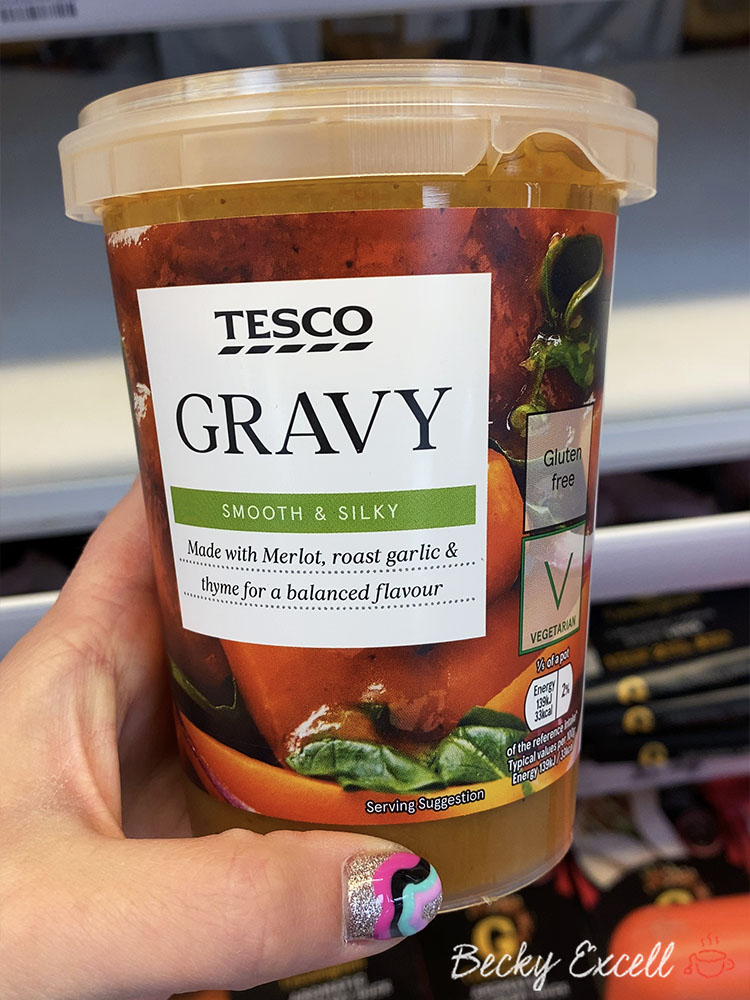 17. Tesco Chicken Stock
The same goes for this chicken stock too – though there are lots of gluten-free options when it comes to stock cubes too.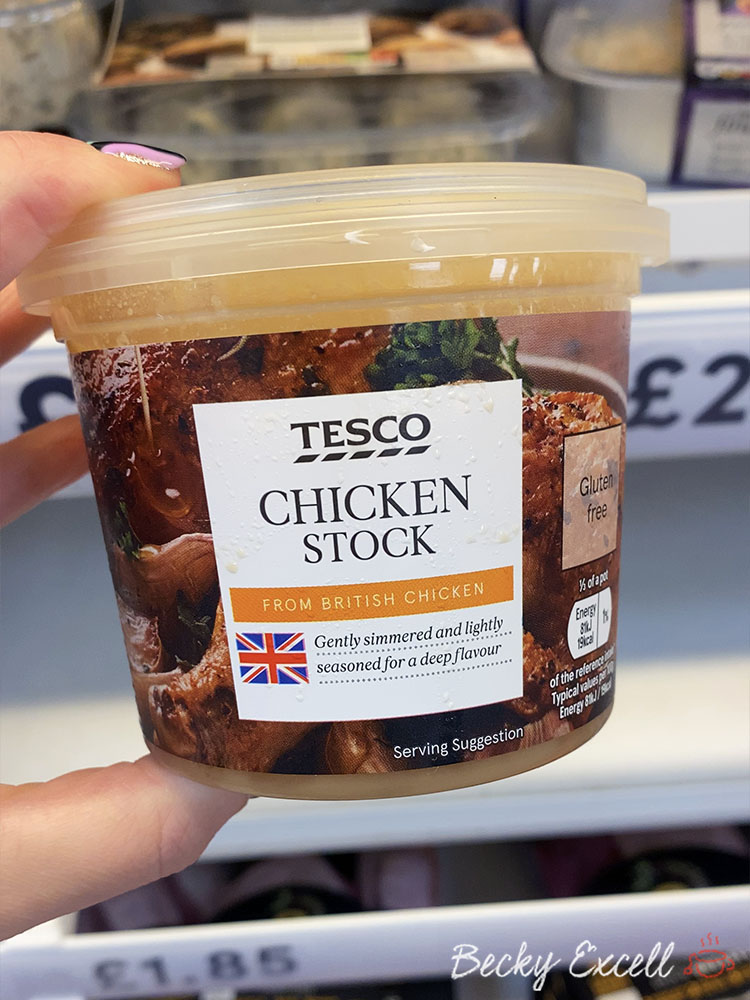 18. Tesco Vegetable Suet
Not all vegetable suet is gluten-free, making this yet another great find. Perfect for stew and dumplings season, which is right around the corner.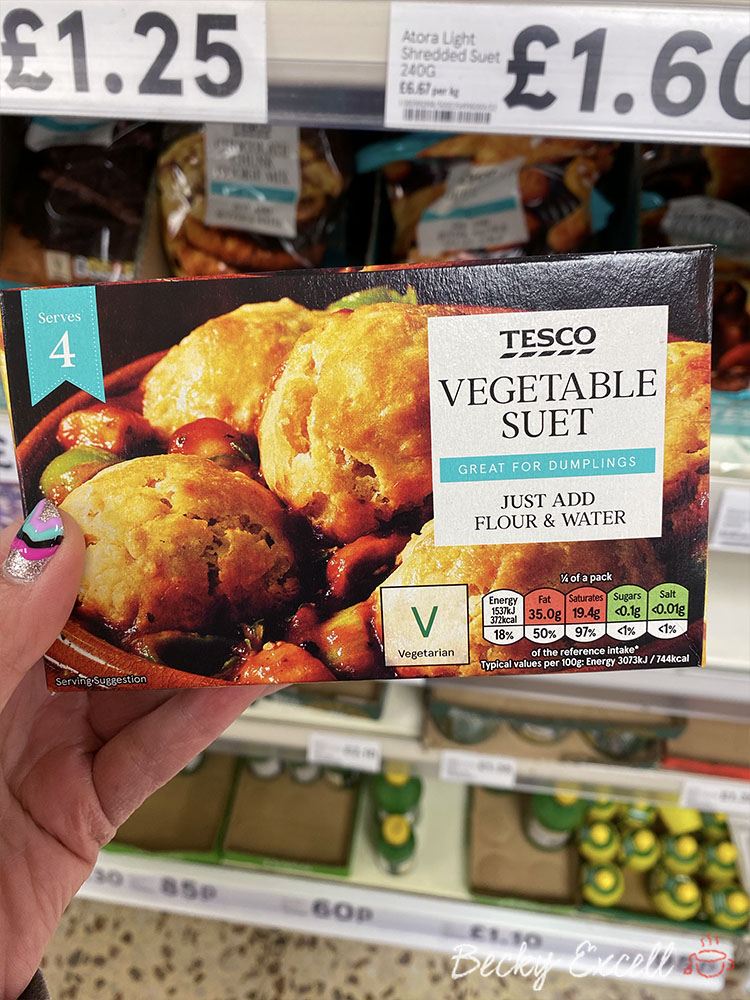 19. Quorn Chicken Free Slices
Not all Quorn products are gluten-free, so here's a few that fortunately are. There's not always a lot of options for gluten-free AND vegan/veggie folks, so hopefully this is a start!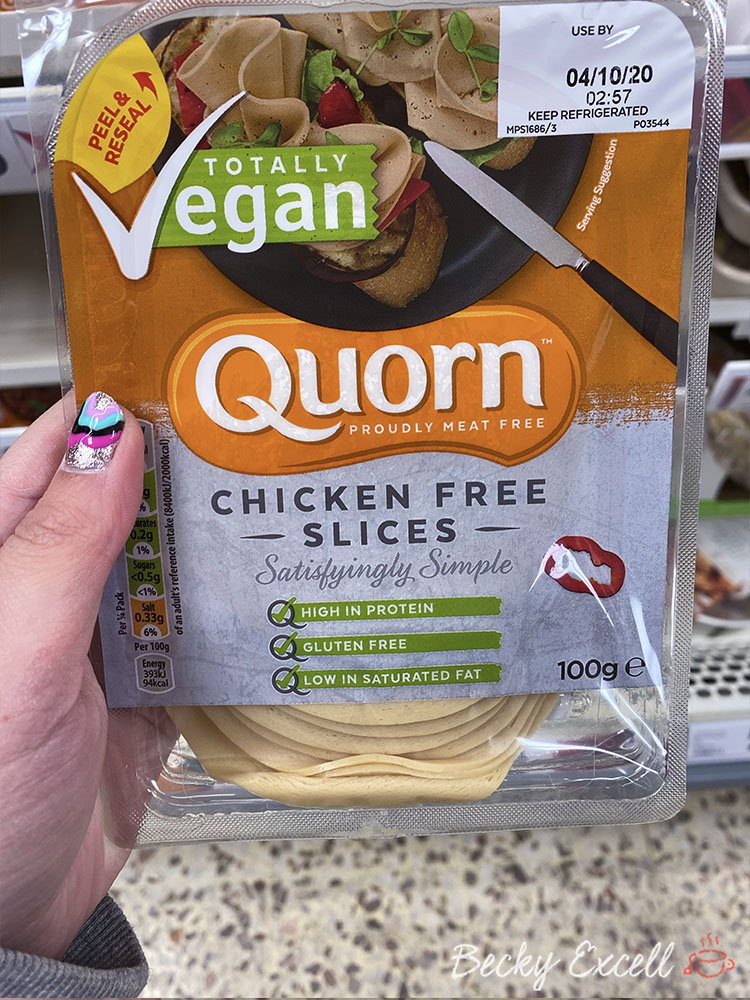 20. Quorn Smoky Ham Free Slices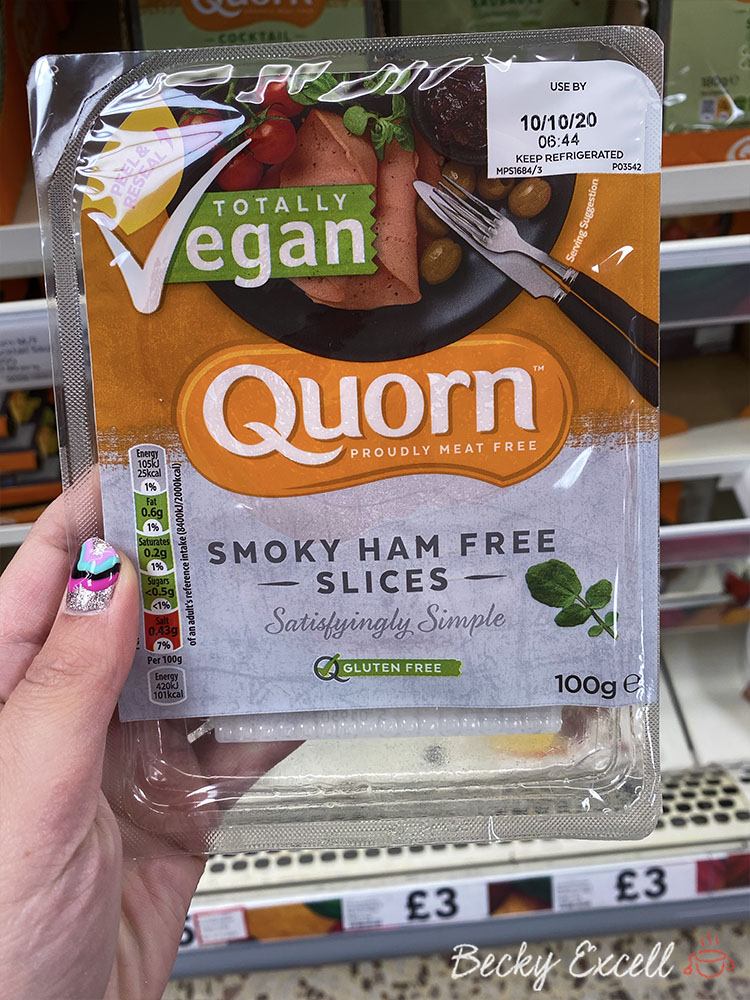 21. Quorn Mince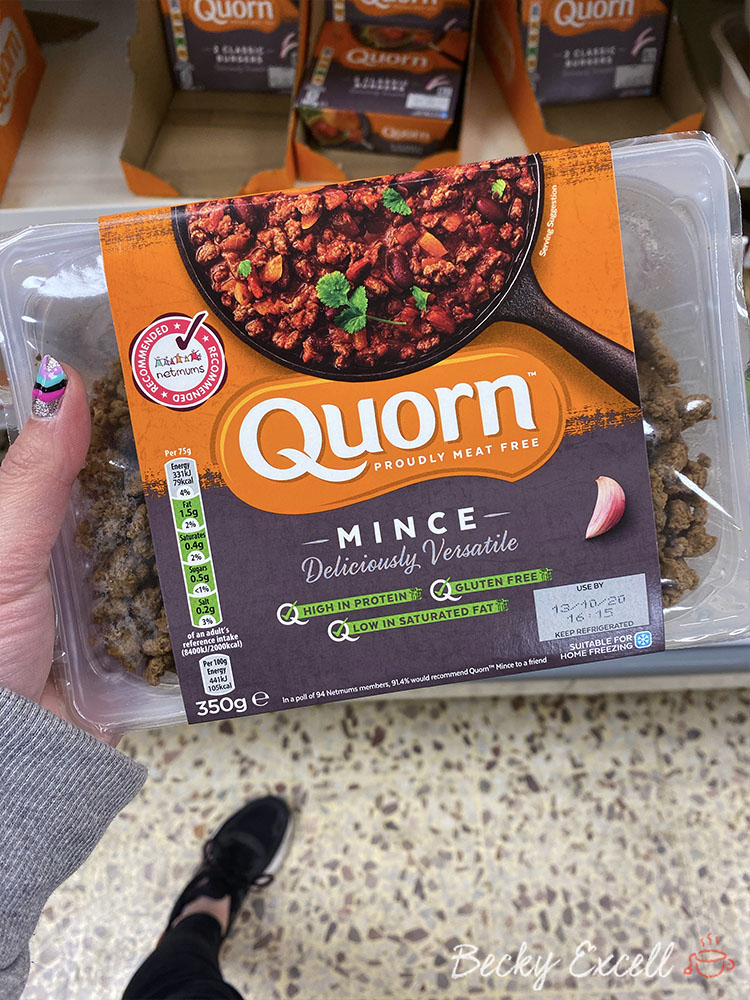 22. Kirsty's Cottage Pie
Kirsty's has always been a 'free from' brand, but their ready meals have never been available in Tesco… until now! You'll find them with all the other muggle ready meals.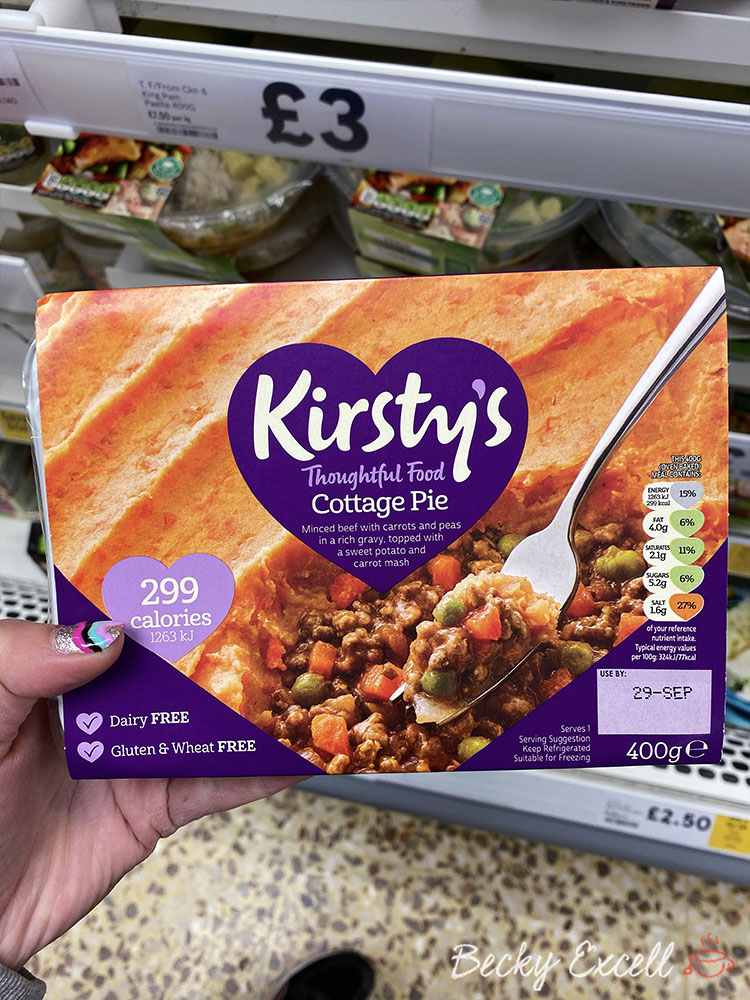 23. Kirsty's Lentil Cottage Pie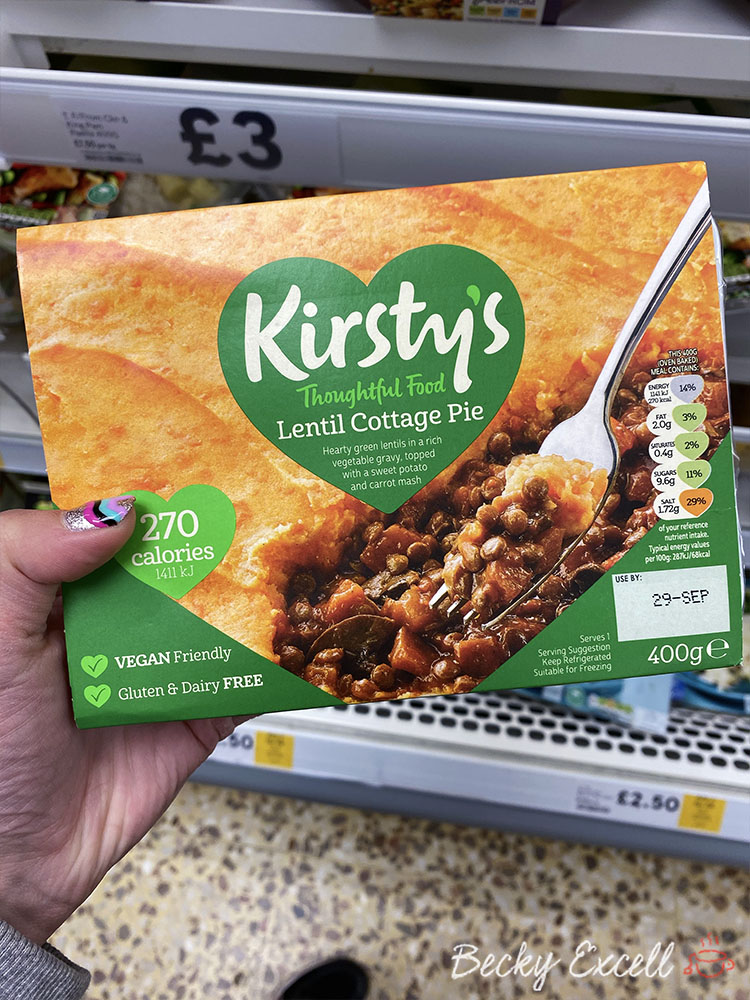 24. Kirsty's Spanish Chicken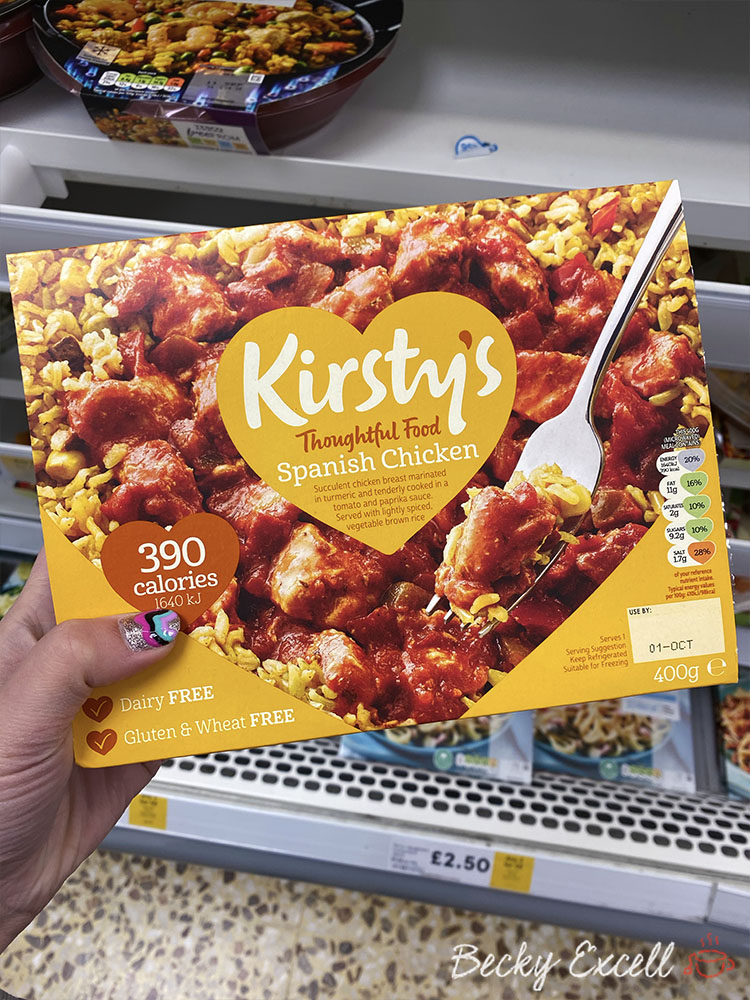 25. Creative Nature Chocolate Chip Muffin Baking Mix
Hidden amongst all the muggle baking mixes (down the baking aisle) is this gem – a totally gluten-free, vegan and nut-free muffin mix.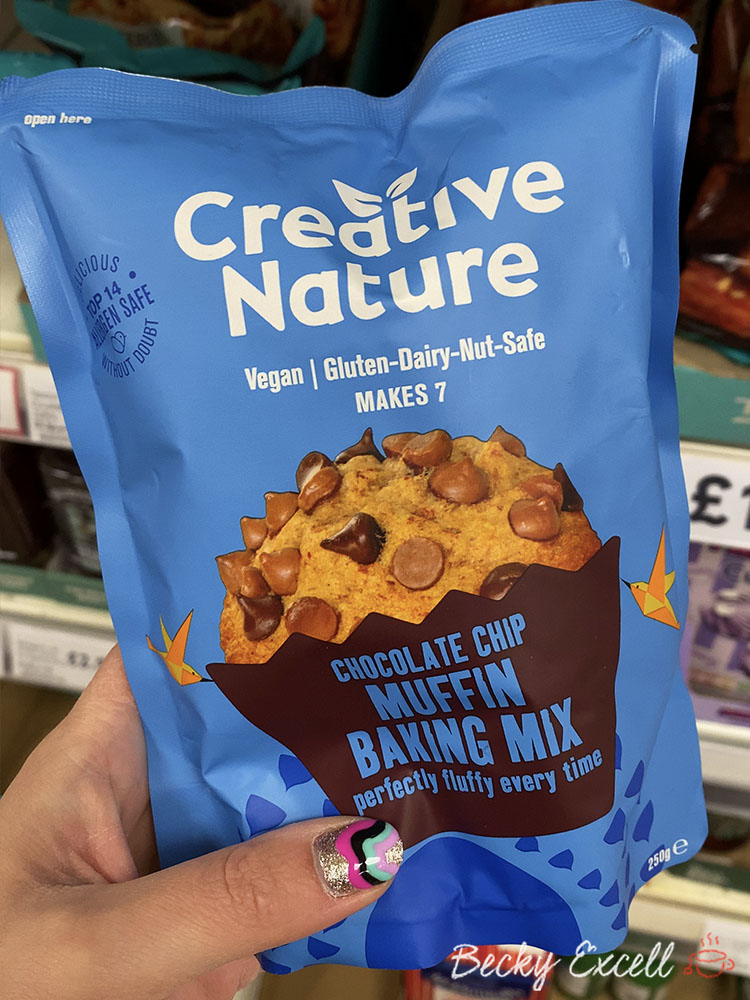 26. Tesco Finest 8 Aberdeen Angus Beef Sausage
There's tons of gluten-free sausages in Tesco, so I thought I'd just include one to remind you! They're usually the Finest range, as cheaper options are usually full of wheat.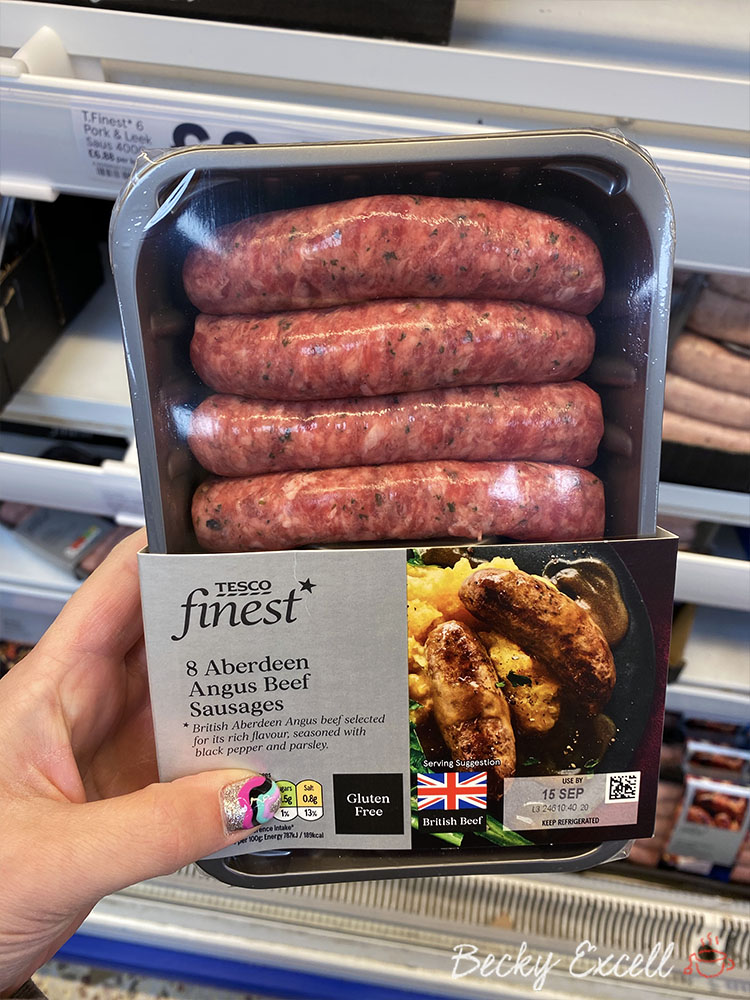 27. Tesco Fire Pit 4 Mexican Inspired Beef Kebabs
And if you look closely with all the BBQ options, you'll occasionally find a few gluten-free options like this too.
28. Aero Festive Orange Sharing Bar
It's beginning to look a lot like… Christmas products in September?!! Either way, this Aero chocolate orange bar is gluten-free which is awesome considering that a Terry's chocolate orange isn't.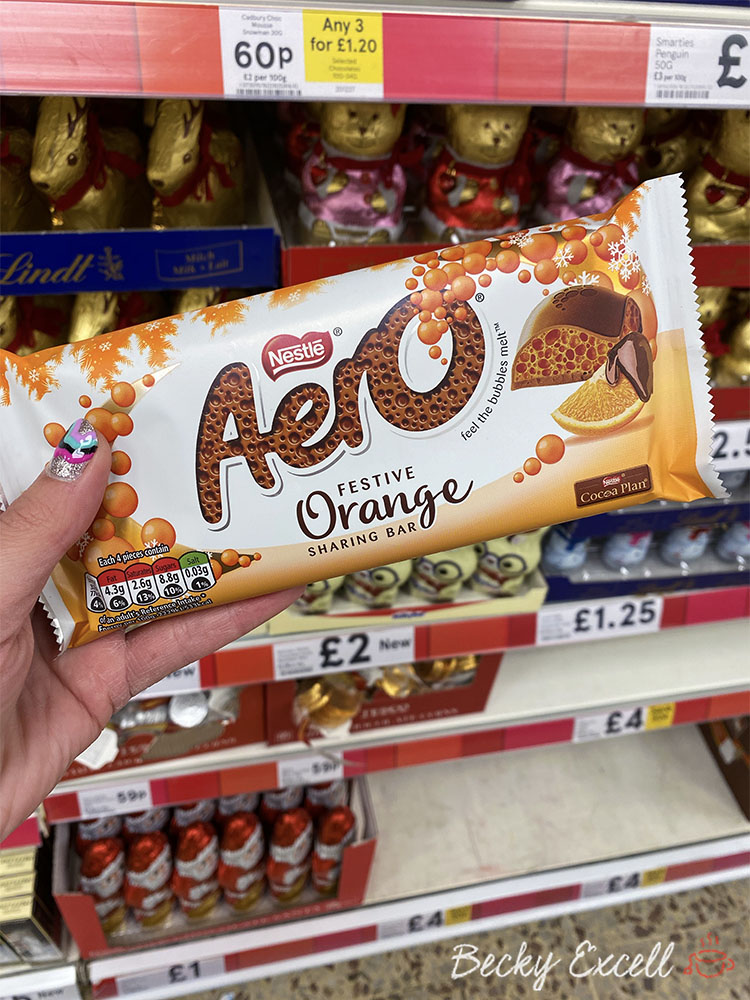 29. Nestle KitKat Santa x 6
Yep, that's right. Something branded by KitKat that's actually gluten-free! Just try and ignore the fact they're Santas until December rolls around.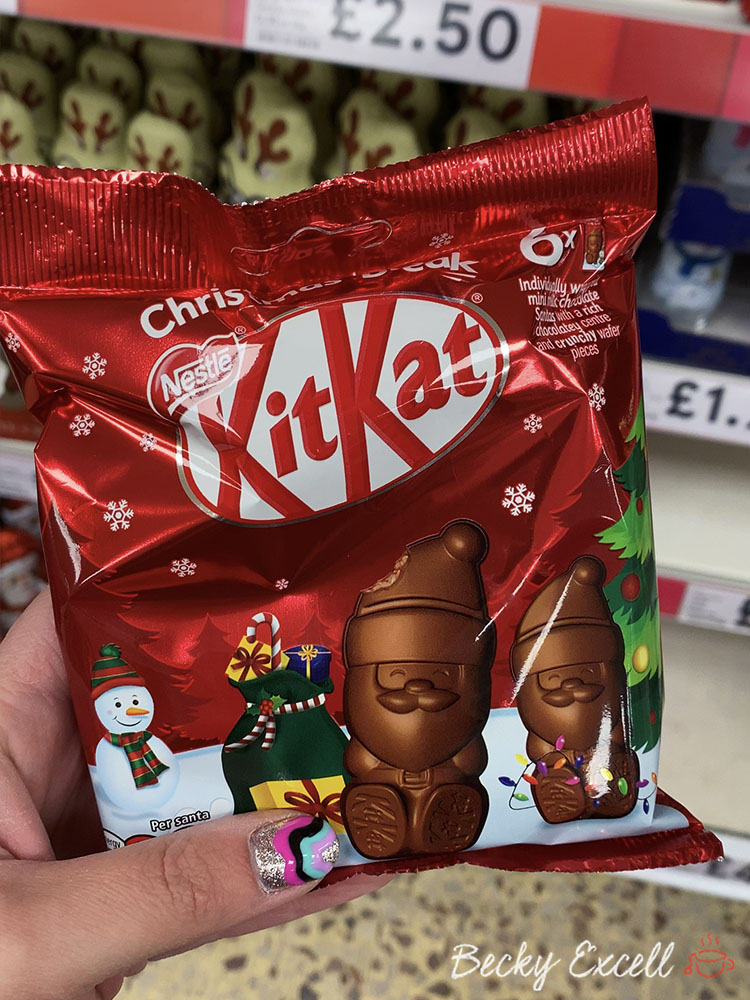 30. Nestle KitKat Santa x1
You can also buy individual KitKat Santas too.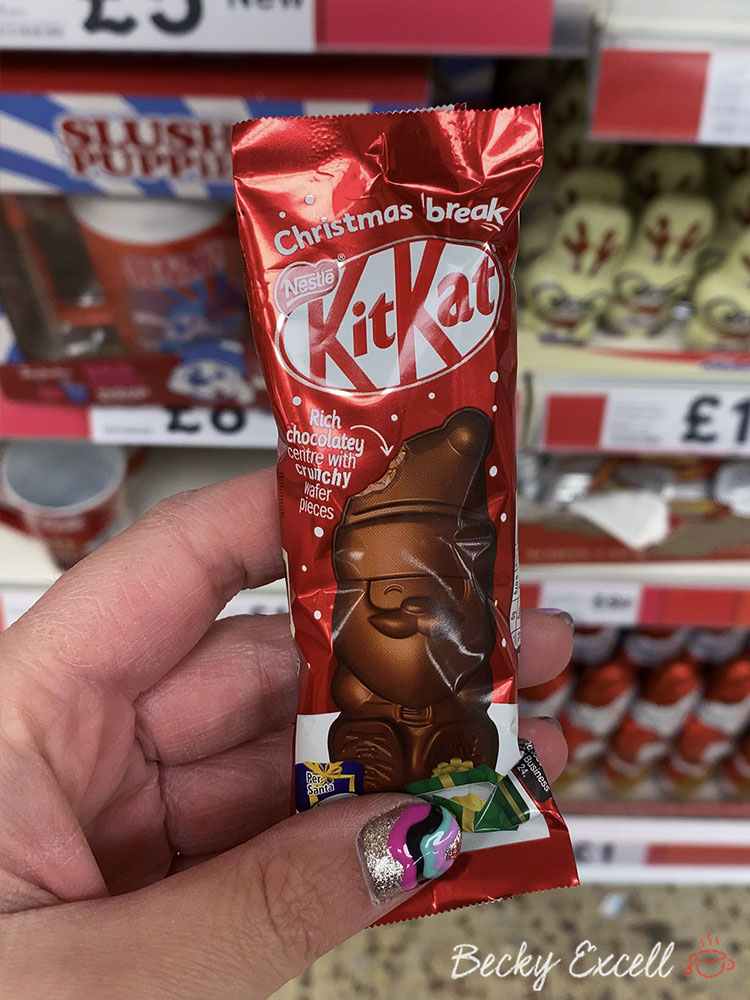 'Accidentally' gluten-free products in Tesco: In case you missed these…
Though these are actually free from products (so not accidentally gluten-free at all) I thought I'd include them as they always seem to be mixed in amongst all the muggle products.
You'll find these next to all the muggle breaded chicken – you can't miss them!
31. Tesco Free From 2 Breaded Cod Fillets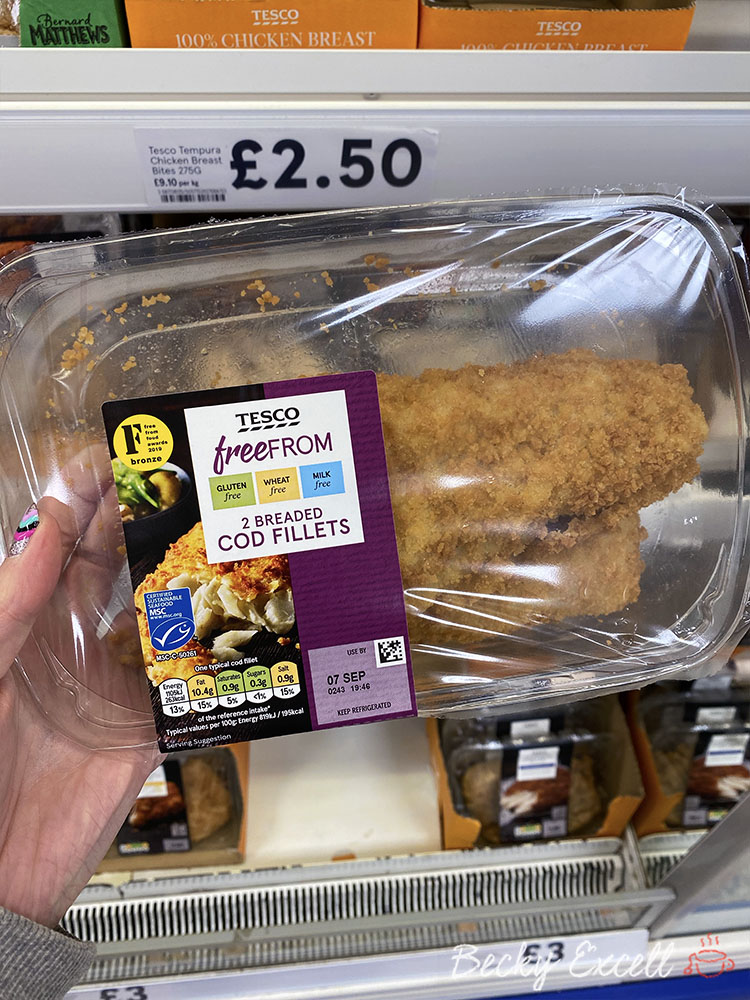 32. Tesco Free From Haddock Fillet Goujons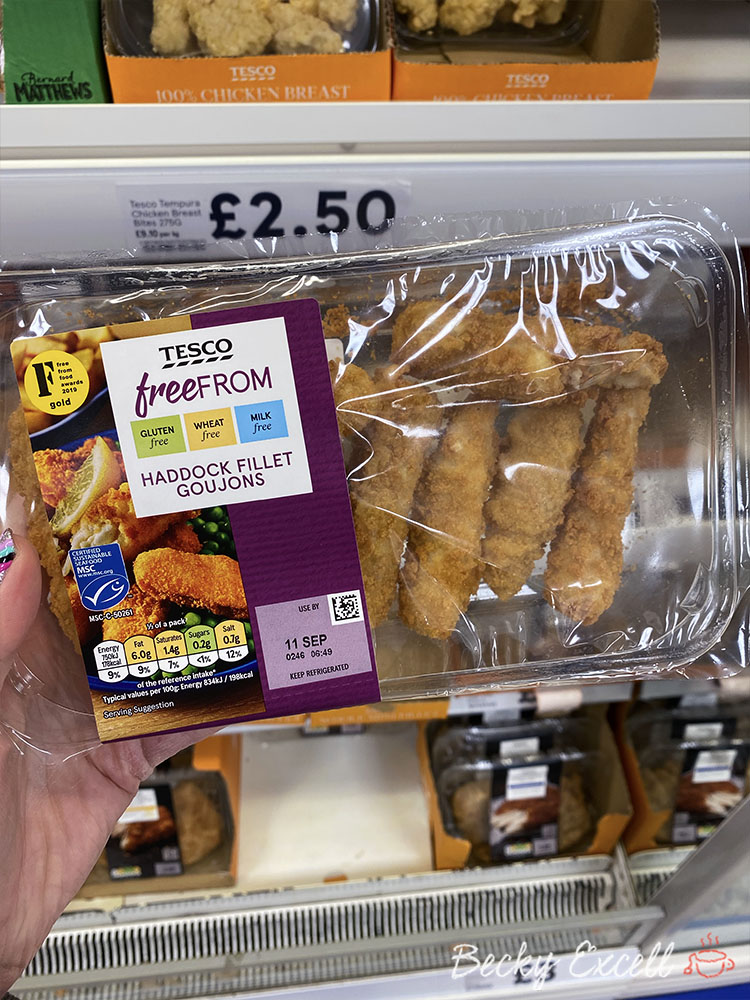 33. Tesco Free From Southern Fried Chicken Mini Fillets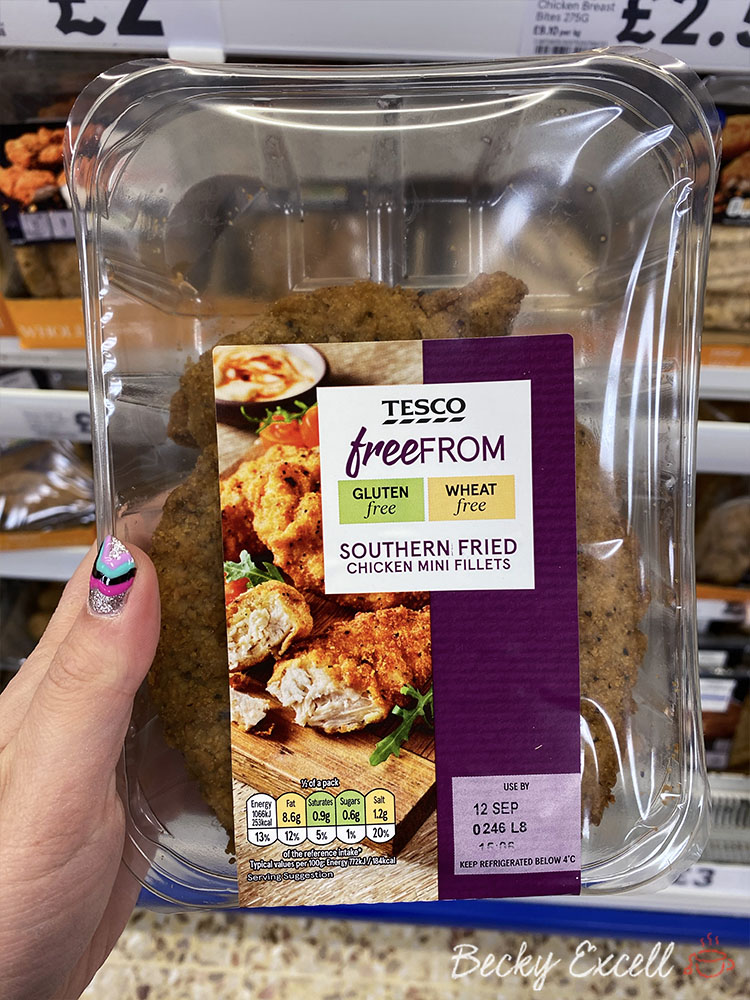 34. Tesco Free From Chicken Goujons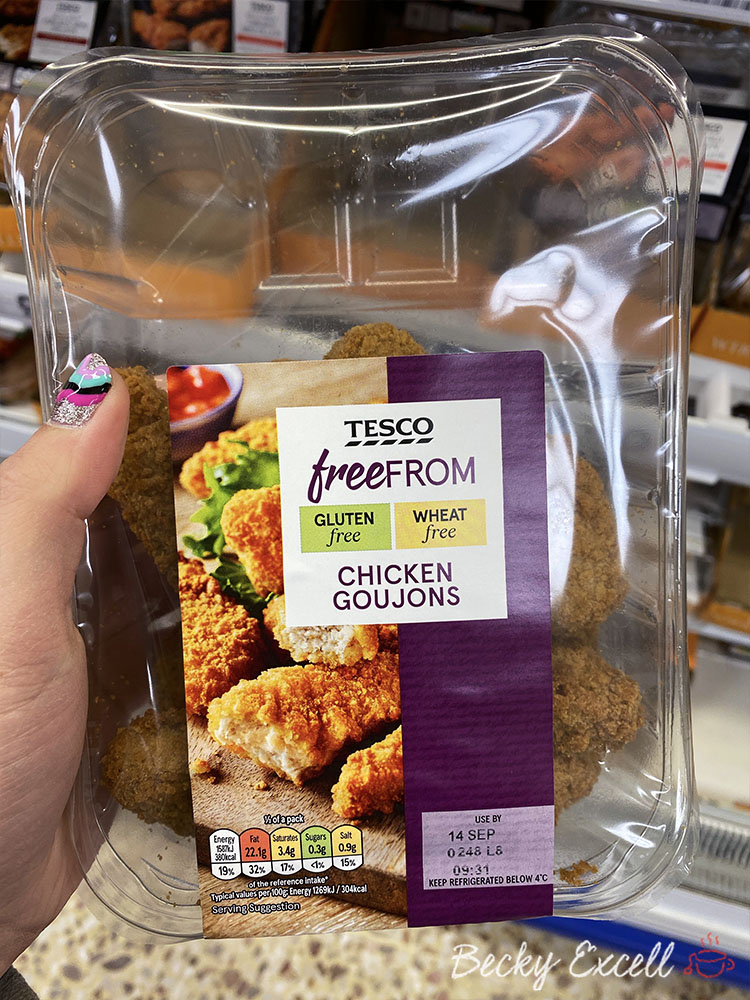 35. Tesco Free From 2 Garlic Chicken Kievs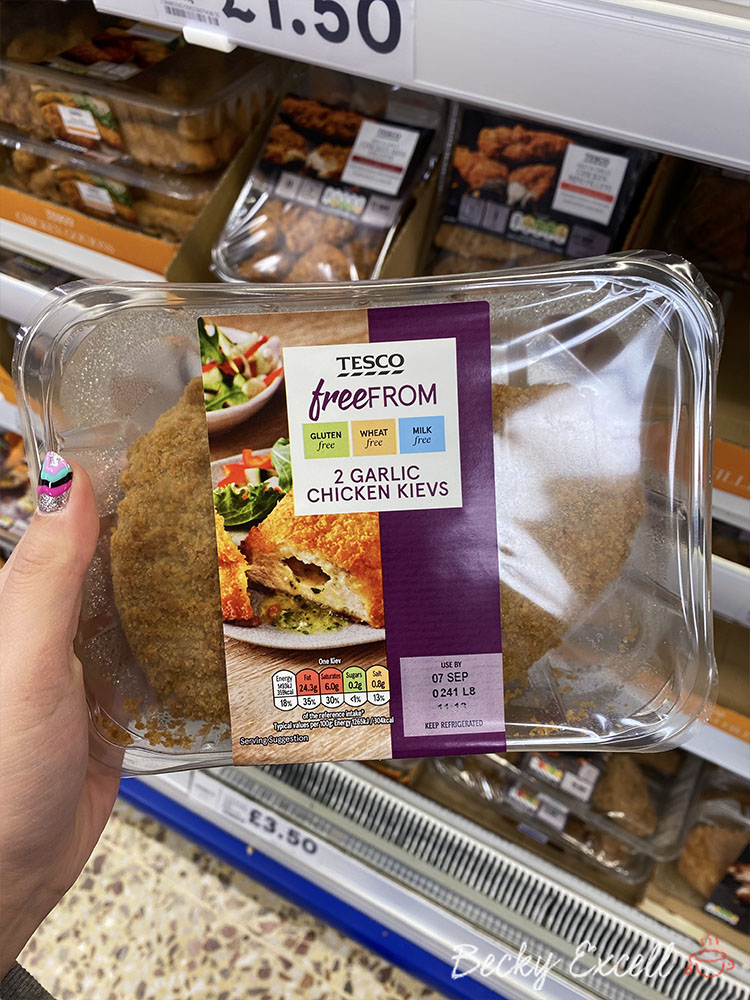 And that's all 30 'accidentally' gluten-free products in Tesco!
Thanks for reading through all 30 'accidentally' gluten-free products in Tesco! Which one is your fave? Which ones would you have never found? Have you found any accidentally gluten free products that I've missed out here?
Let me know in the comments below! Please make sure you follow me on Instagram to make sure you never miss a gluten-free find – I post videos of all my finds from supermarkets as well as tasty gf recipes.
Thanks for reading,
Becky xxx