20 'accidentally' gluten-free products in Marks and Spencer! Tons of finds outside of the free from aisle, all at 'muggle' prices. You might not ever spot them unless someone pointed them out to you… so let me point them out for you!
20 'accidentally' gluten-free products in Marks and Spencer – that means that they're outside the free from aisle, but have no gluten-containing ingredients or 'may contain' warning. Best of all, they're the same price that everyone else pays – no 'free from premium' added on!
Before you scroll further, please make sure you're following me on Instagram by tapping here. It's a massive help to me and that's where I post my latest gluten-free product finds first on my reels!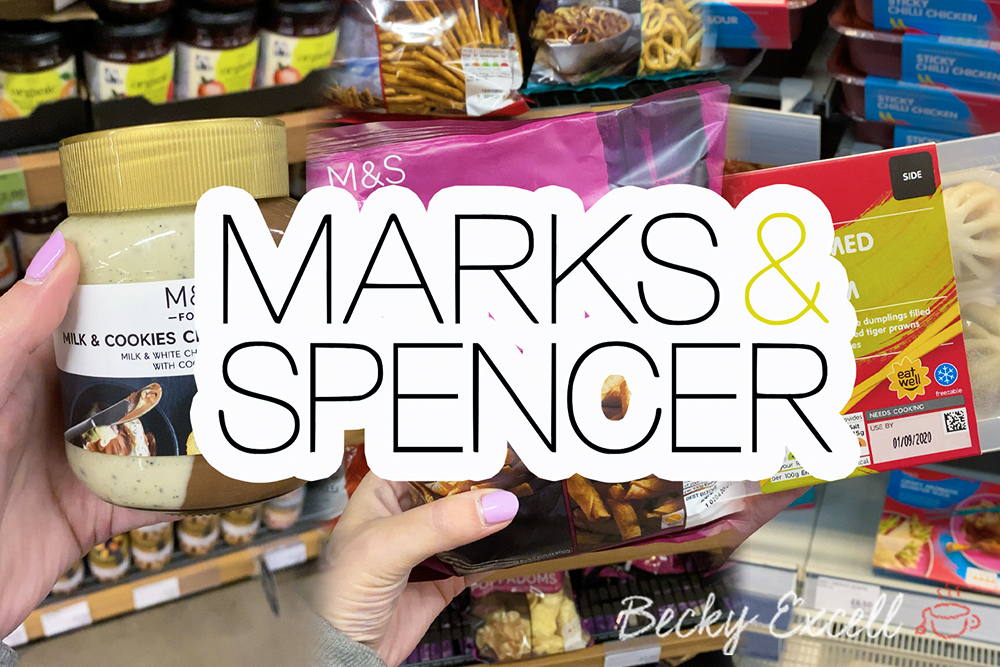 What is an 'accidentally' gluten-free product?
An 'accidentally' gluten-free product is one which is outside of the free from aisle, but doesn't contain gluten, or have a 'may contain' warning for wheat, gluten etc.
According to Coeliac UK, that makes them safe for us to eat! And it expands our choice to so much more than just the free from aisles. They don't have to be labelled as gluten-free, to be gluten-free!
(of course, Marks and Spencer have been helpful and labelled a lot of these as gluten-free anyway)
But there's one problem… how do you know an 'accidentally' gluten-free product when you see one? Fortunately, I'm about to show you the 20 'accidentally' gluten-free products in Marks and Spencer…
But aren't these products potentially made in an environment that also contains gluten?
If a product was produced with a risk of cross-contamination, it would have to declare a 'may contain' warning on the packaging. That's why Coeliac UK say: no gluten-containing ingredients/'may contain' warning = gluten-free!
But what if some of these products contain barley? Doesn't that make them wheat-free, but NOT gluten-free?
In the UK, if a product has less than 20 PPM (parts per million) of gluten, it's considered safe for Coeliacs and those on a gluten-free diet.
So though a product can contain barley, if it's below 20 PPM, it's still considered gluten-free. This is the case in the UK, but not in Australia, for example.
You can read more about this over on Coeliac UK here and more about barley here.
20 'accidentally' gluten-free products in Marks and Spencer: Public Service Announcement
Of course, as most of these products aren't specifically made for people who are gluten-free, please double check the ingredients for yourself before you buy them.
Why? Well, though I've gone through great lengths to ensure all these products are safe for you lovely people, you never know when ingredients might change. Plus, some products may look almost identical, but have different ingredients from store to store.
That's why it's always good to get in the habit of checking yourself first – never blindly trust what you read online, as you can never be too careful with your health. Even if I tell you something is gluten-free, I'd always recommend checking yourself first!
As of September 2020, all of these products are safe to eat – but please, please let me know if anything changes by leaving a comment below this post. Ok, let's take a look at the 20 'accidentally' gluten-free products in Marks and Spencer!
1. Marks and Spencer 6 Steamed Prawn Dim Sum
I'm not sure that I'd ever give these a second look! But I'm glad I did, because these are safe for us to eat.
Whenever we go out for dim sum with Mark's family, I can never eat anything. So having these at home is a real treat for me!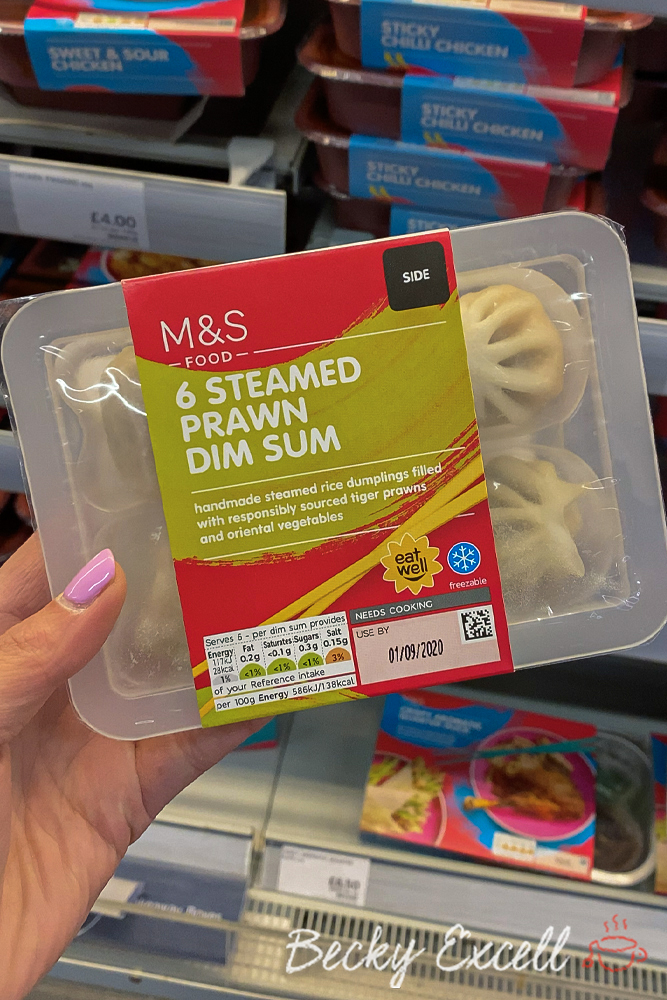 2. Marks and Spencer Plant Kitchen Not-zzarella Sticks
The next few products are all gluten-free AND vegan options, which I know a lot of you always ask me for!
I'm not sure I've ever seen gluten-free/vegan mozzarella sticks in any other supermarket, so grab these if you can.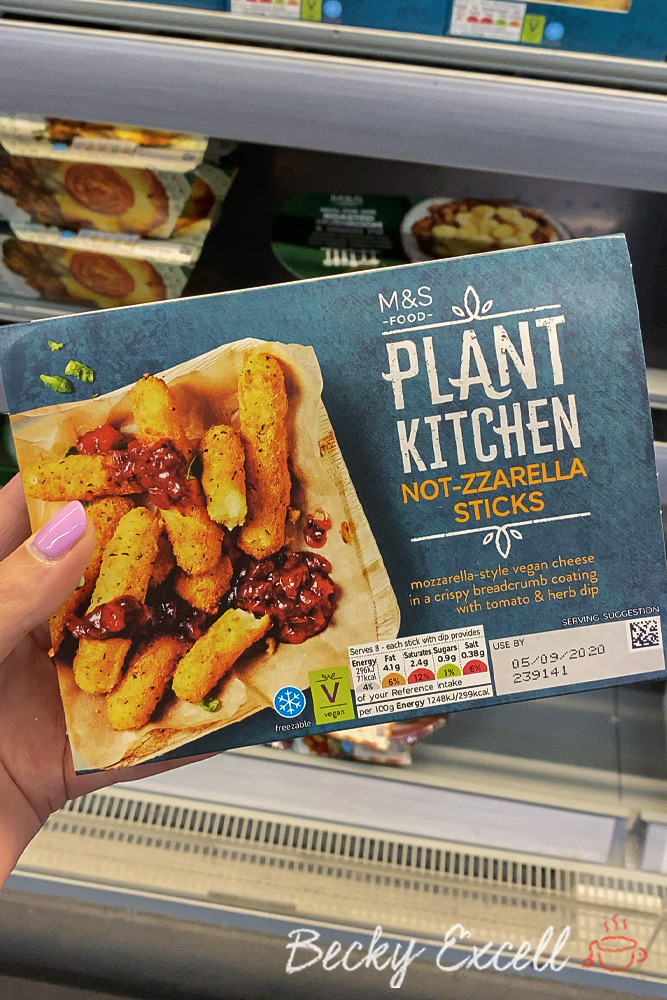 3. Marks and Spencer Plant Kitchen 4 Chocolate and Vanilla Cones
These gluten-free cornettos are another awesome 'accidentally' gluten-free find in M&S!
Fortunately, they're even labelled as gluten-free on the front, making this a little easier to spot. It's a little strange that some products are clearly labelled like this and others aren't… so just make sure you always read in the ingredients/may contains as you never know!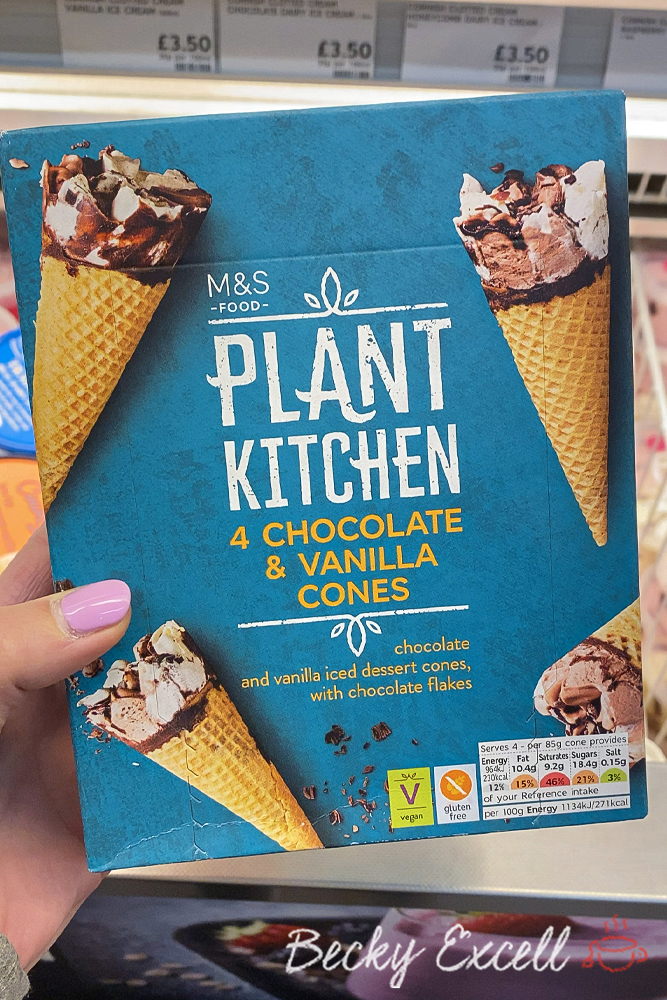 4. Marks and Spencer Plant Kitchen No Chic'n Nuggets
If you're dodging meat more and more, then here's another solid gluten-free and vegan option to make your life a little easier.
You don't have to just eat them like this either, cook them, chop them up and add them to your stir fries or curry. You can thank me later for that one! ?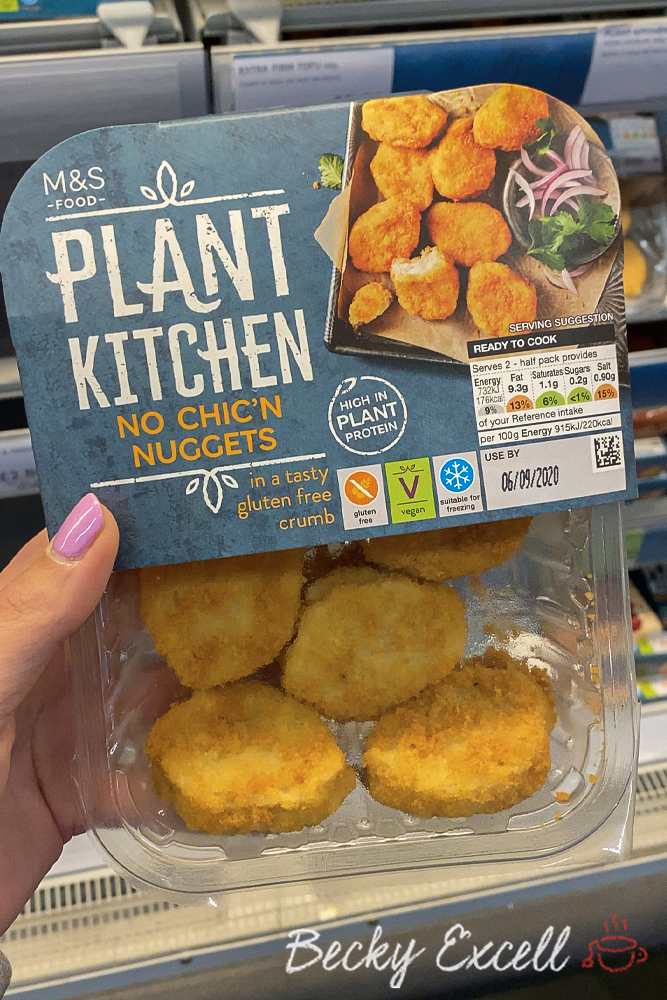 5. Marks and Spencer Colin the Caterpillar Mini Colin Faces
As someone who loves to bake with chocolate bars and treats, this was an amazing find for me.
Anyone else fancy making my gluten-free mini rolls and adding these little faces onto the end of each one? I do!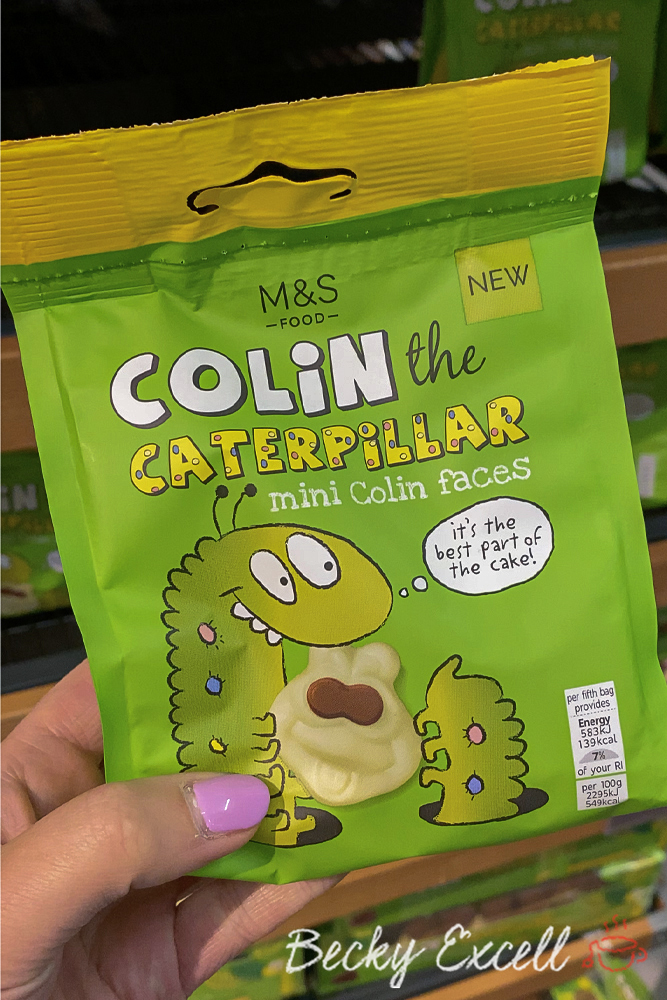 6. Marks and Spencer Swiss Chocolate Truffle Assortment (gluten-free Lindt)
If you've been following my accidentally gluten-free supermarket posts, you'll know that only the white chocolate and strawberries and cream variations of real Lindt are safe for us to eat.
However, this selection is ALL gluten-free – so yep, you can even eat the milk chocolate ones too for once! Result.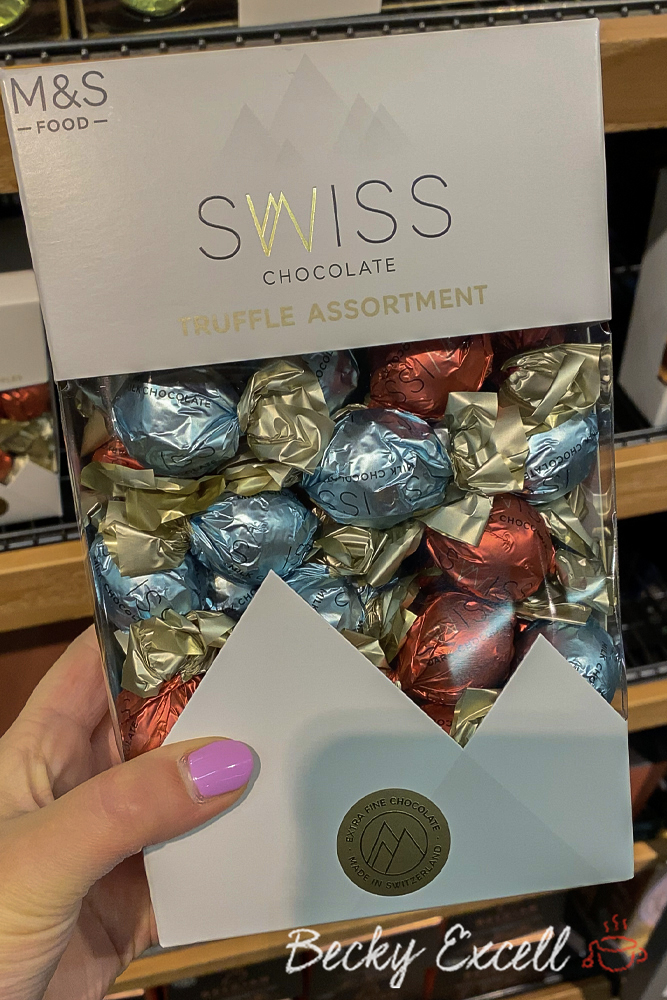 7. Marks and Spencer Wiltshire Cured Breaded Ham
Some supermarkets, like Tesco, have made all their breaded ham gluten-free. Aldi and Morrisons have gluten-free breaded ham, but not ALL of their breaded ham is gf.
Marks and Spencer seems to be following suit as these next two are gluten-free too – it even states it on the front!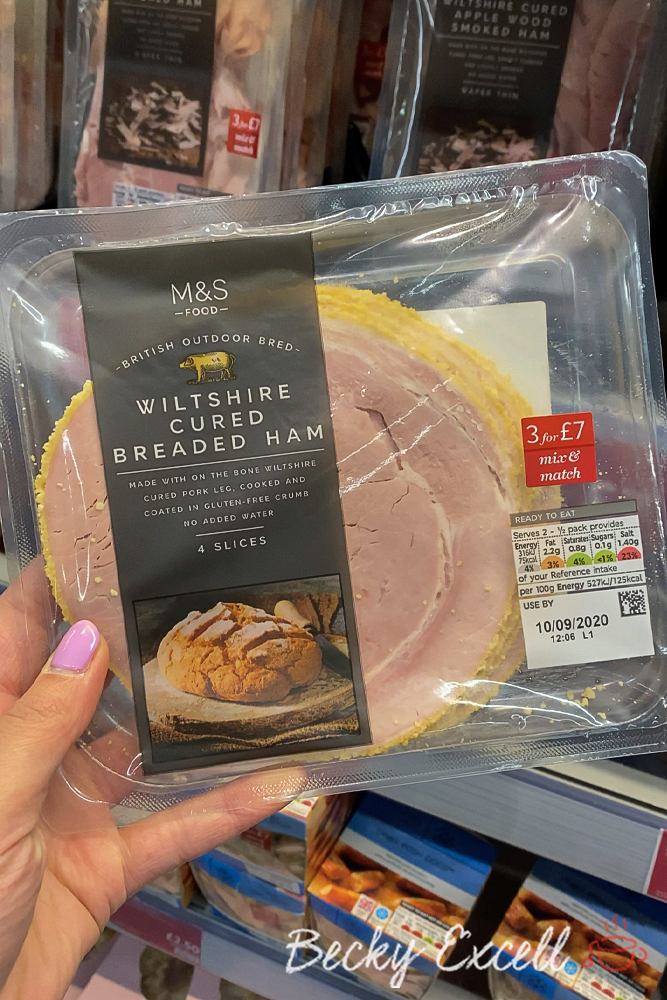 8. Marks and Spencer Toffee Meringues
There used to be a little more in M&S in terms of accidentally gluten-free desserts, but I'll still take these, anyday!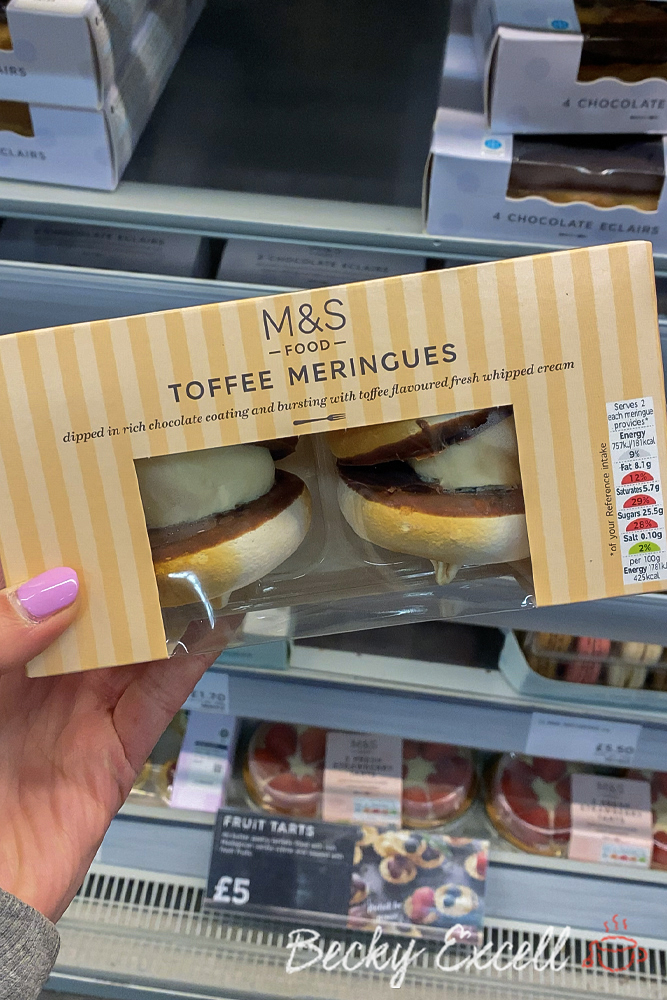 9. Marks and Spencer Chicken pakoras
I don't tend to bother to look at products like this as they're never gluten-free – but these little chicken pakoras are, for once!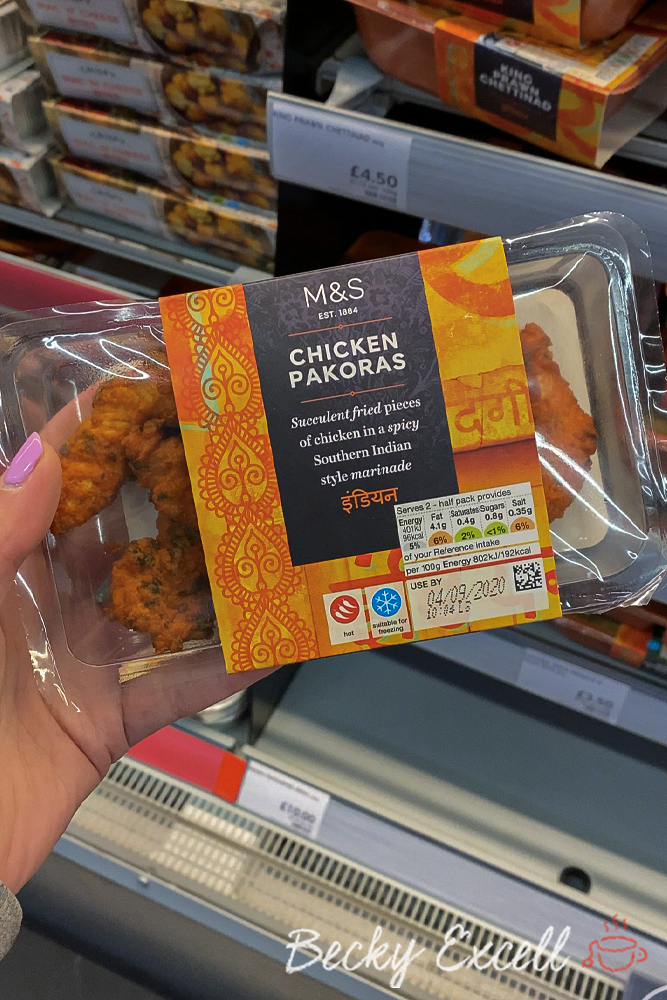 10. Marks and Spencer Slow Cooked BBQ Pork Rib Rack with a Sweet and Smoky BBQ Sauce
This is what I love to find – muggle options that just happen to be gluten-free, at 'normal people' prices!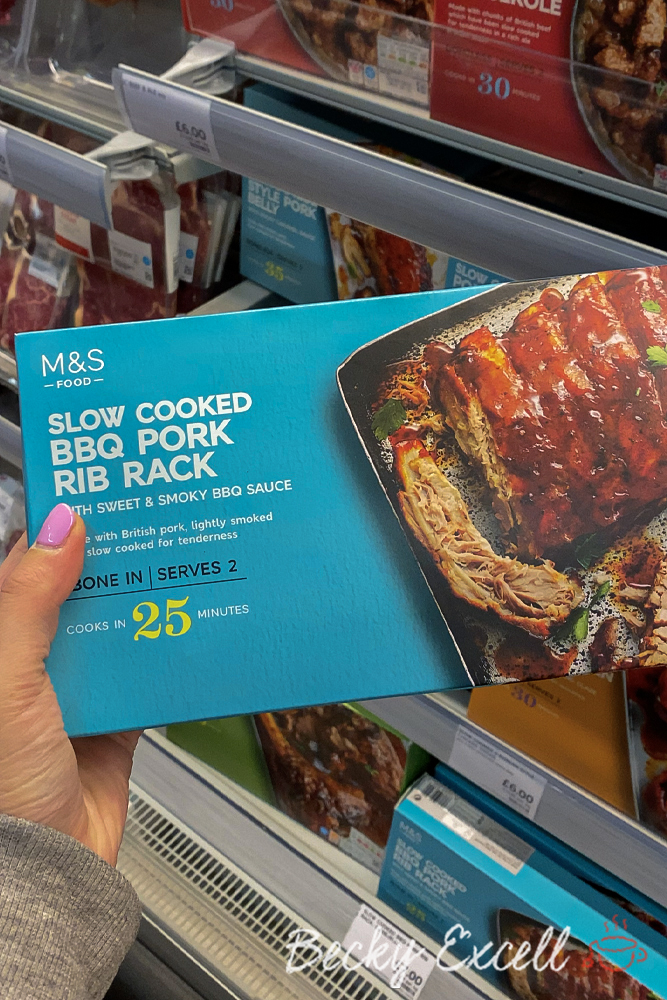 11. Marks and Spencer Chicken Gravy
One thing I haven't found in ANY supermarket are gravy granules which are 'accidentally' gluten-free. You'll have to stick to the free from aisle for those.
However, in terms of fresh gravy, there's this in M&S and some beef gravy in Morrisons. Obviously it doesn't last as long, but it's a nice, quick, easy option.
12. Marks and Spencer Pork, Sage and Onion Stuffing
Another one with a nice orange gluten-free logo on the front! Roll these up into stuffing balls for your roast.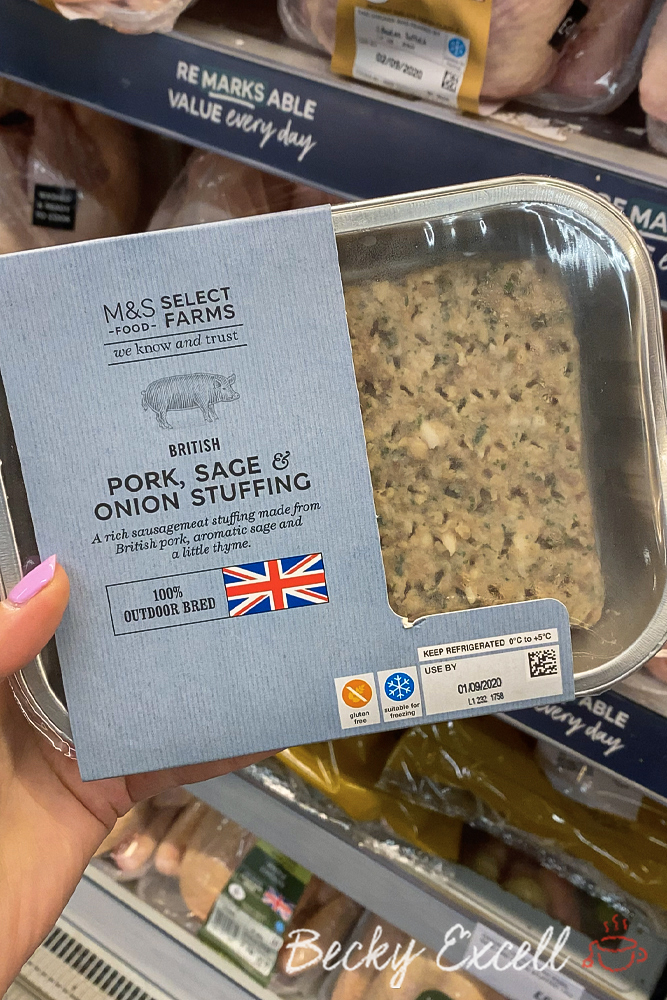 13. Marks and Spencer 6 Posh Dogs + Veggie Posh Dogs
A lot of M&S sausages seem to be gluten-free (always read the ingredients/may contains of course) so I chose these two which best sum up their options.
Firstly you've got those lovely, chunky posh dogs and then… meat-free posh dogs! Yep, more gluten-free and vegan options that you guys seem to be calling out for.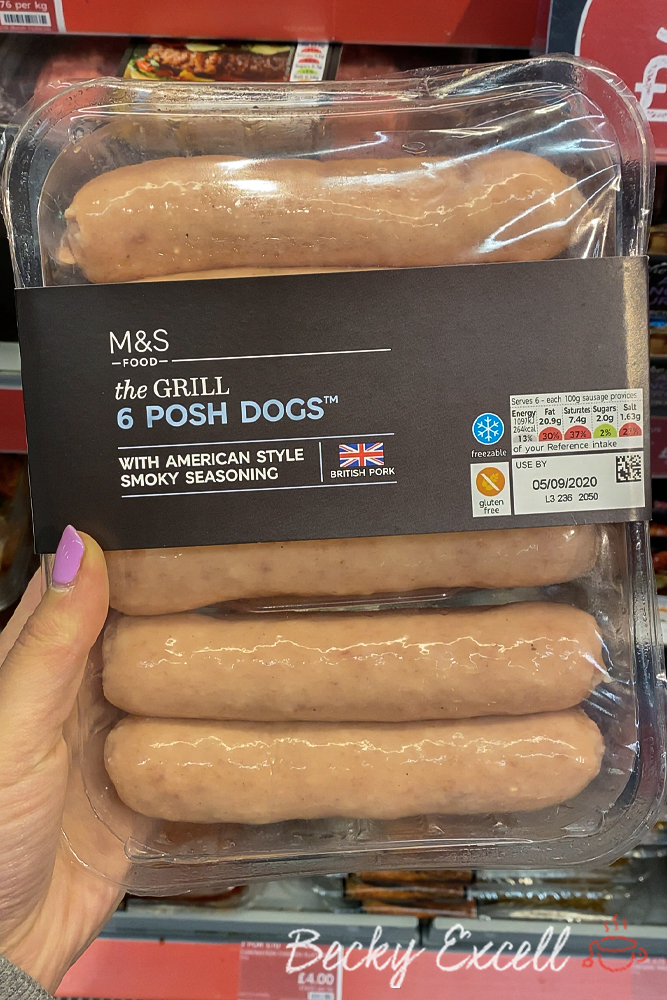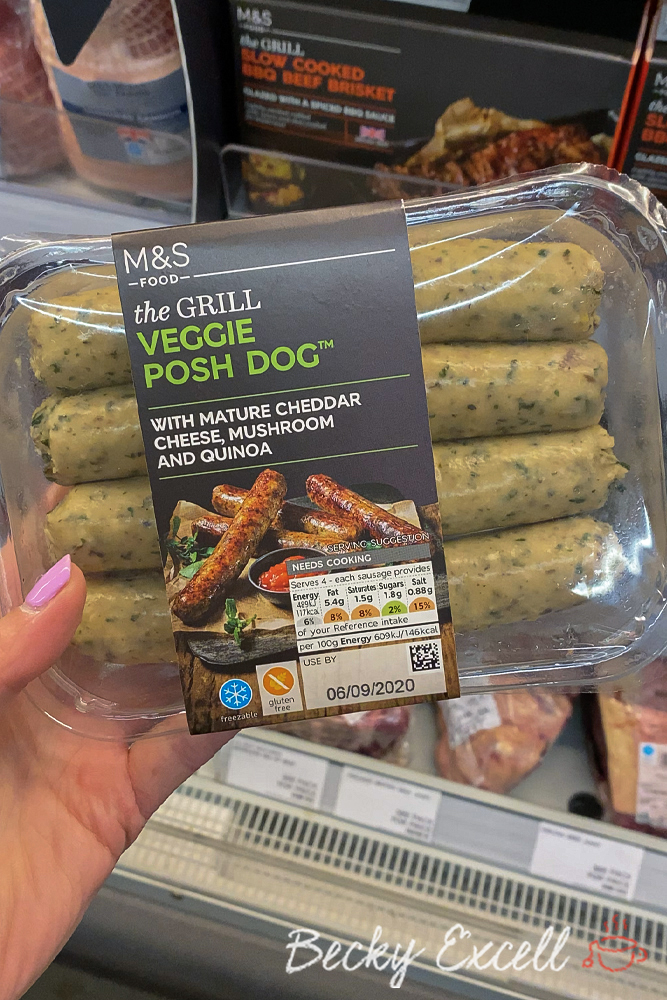 14. Marks and Spencer Tortilla Chips (gluten-free Doritos)
Branded Doritos aren't safe to eat, but M&S have four different options that are safe for us to eat.
No need to be limited to the one, plain flavour that you'll usually find down the free from aisle.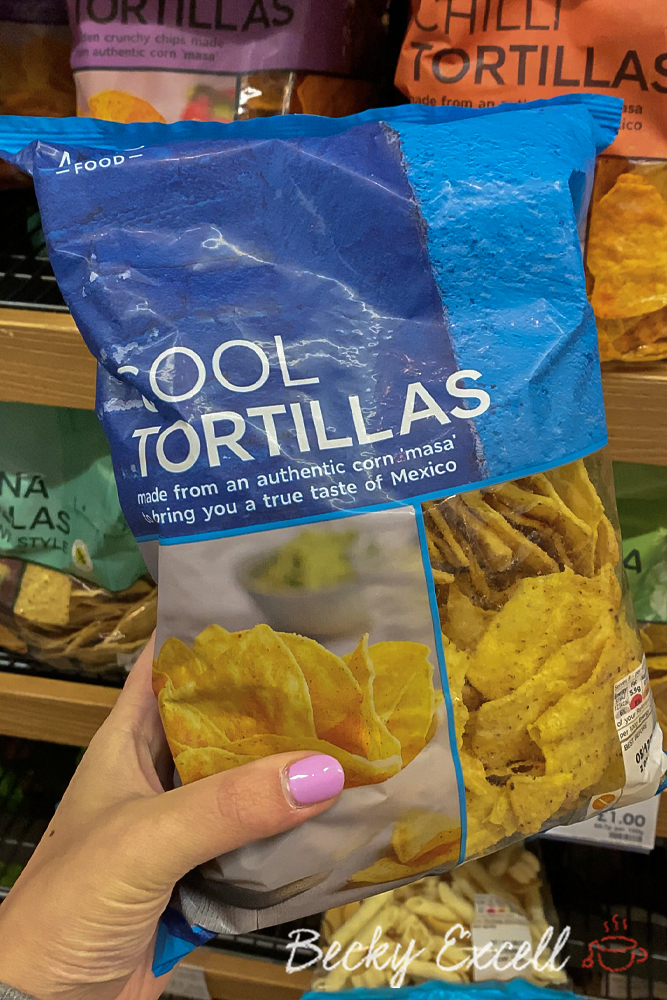 15. Marks and Spencer Maple Bacon Tortilla Rolls
You guys seem to LOVE these. They turned up at Christmas last year and I'm not sure if you guys have noticed, but they've stayed!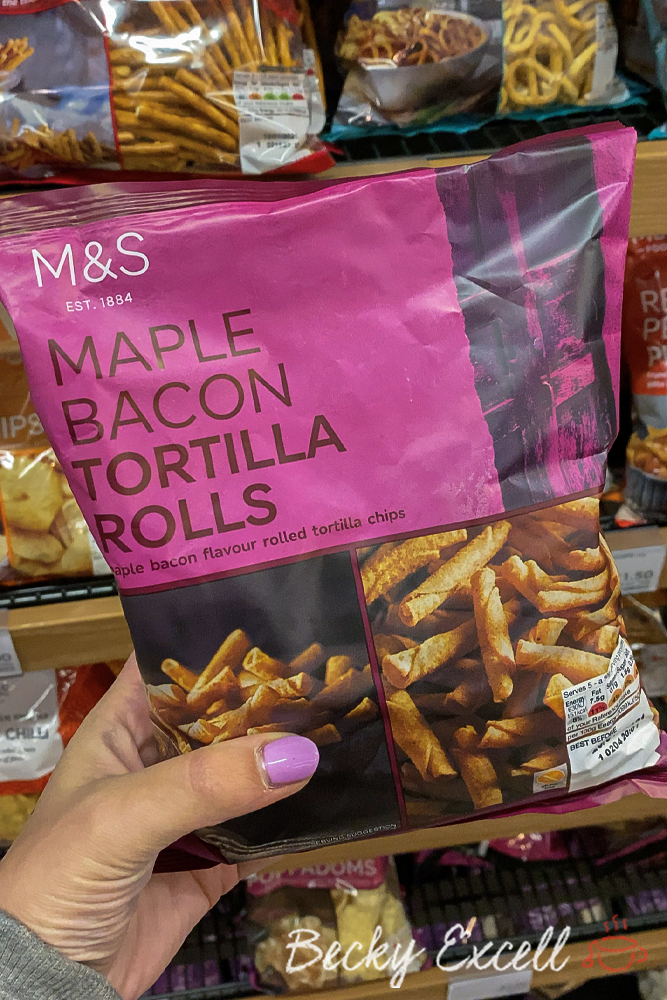 16. Marks and Spencer Salt and Black Pepper Combo Mix + Sour Cream and Jalapeno Combo Mix
I used to LOVE these before I went gluten-free. I hadn't eat them in years until recently when I realised… they are gluten-free!
17. Marks and Spencer Cheese Tasters (gluten-free Wotsits)
Again, branded Wotsits aren't safe for us to eat because of pesky 'may contain' warnings. However, that's not the case with these!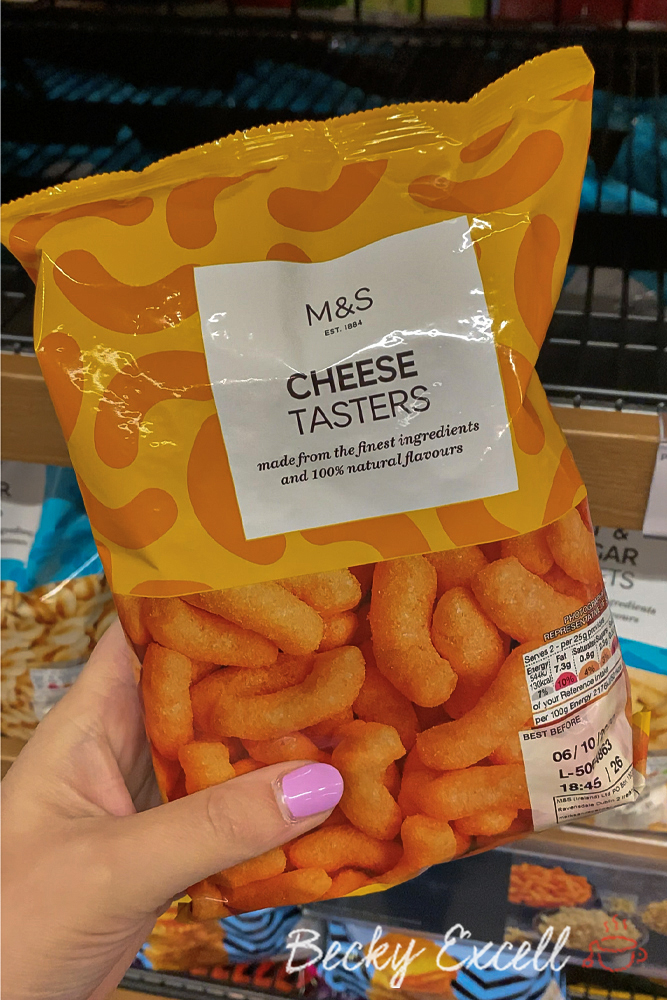 18. Marks and Spencer Best Ever Burger with a Cheese, Gherkin, Tomato and Mustard Melt
They also do these burgers without the melt on top and we've been enjoying them on the BBQ all summer long.
But I thought I'd take a photo of this one, just in case you missed it!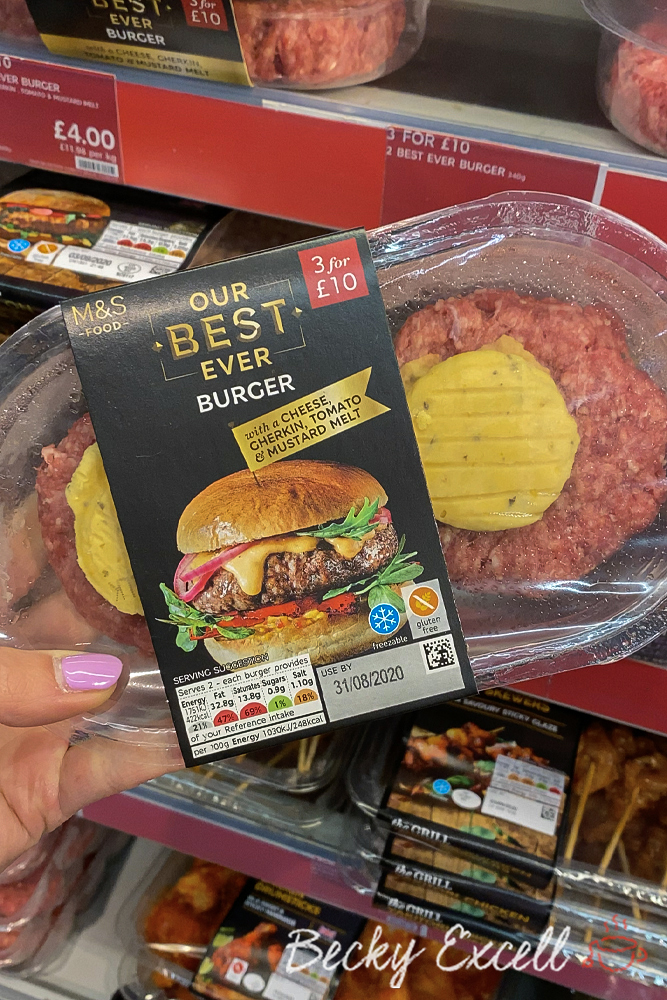 19. Marks and Spencer Milk White and Dark Chocolate Brownies
'Oh no, not another gluten-free brownie', right? ?
Fortunately, these are lovely and fudgy and at muggle prices. So all in all, not a bad option at all!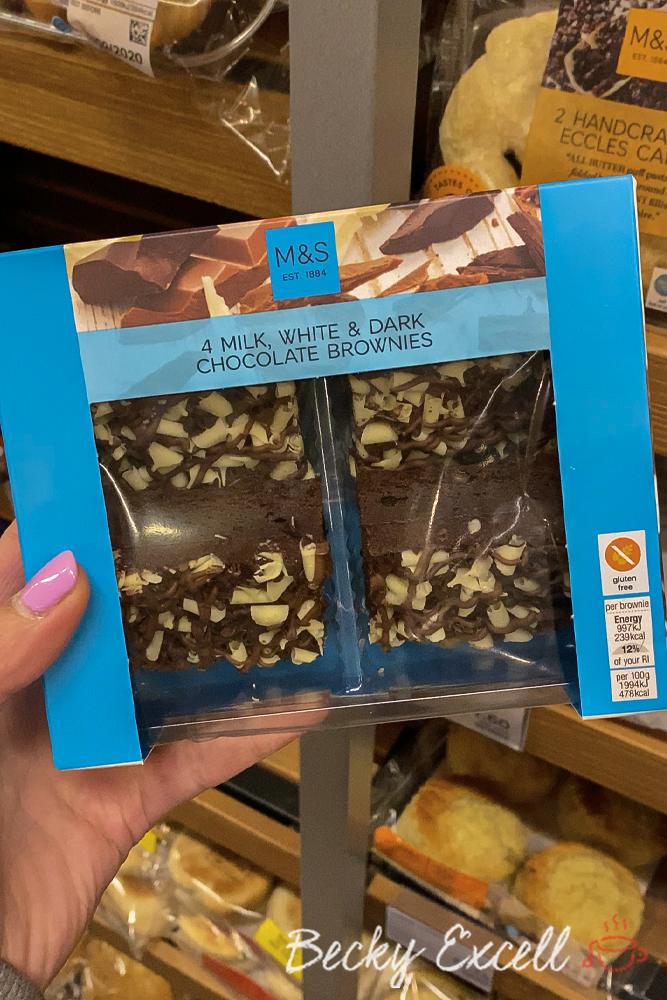 20. Marks and Spencers Oyster Sauce
Mark was so happy to find this as it's a common ingredient in a lot of his Chinese-style cooking that he ends up having to leave out entirely.
Fortunately, this is gluten-free so you can get a little more of that authentic flavour in your cooking, instead of skipping it.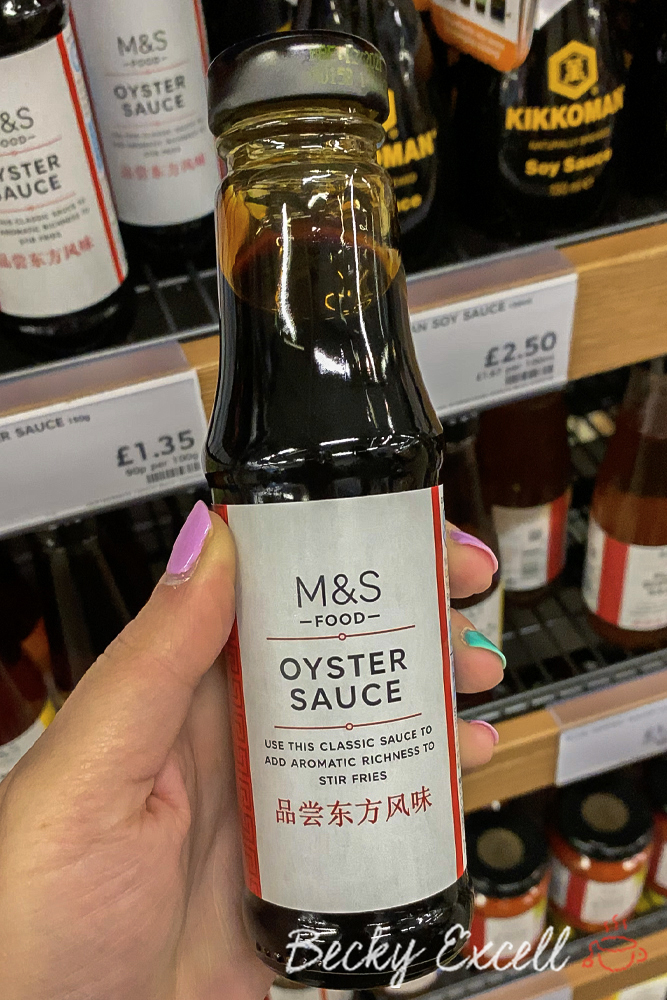 21. Marks and Spencer Special Burger Sauce
You can't beat a bit of burger sauce, can you? Especially when it's accidentally gluten-free!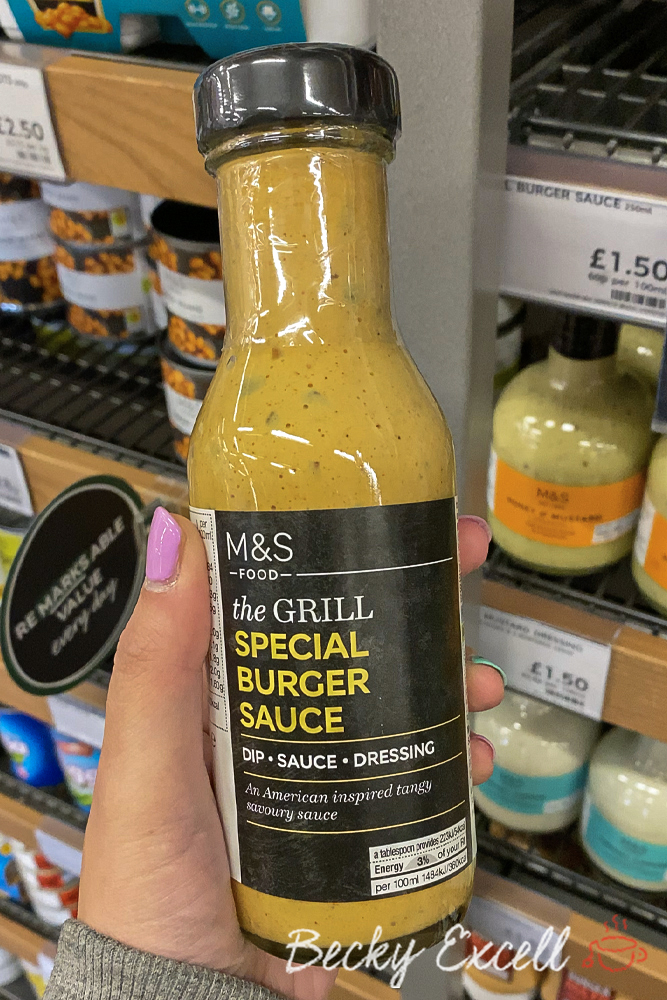 And that's all 20 'accidentally' gluten-free products in Marks and Spencer!
Thanks for reading through all 20 'accidentally' gluten-free products in Marks and Spencer! Which one is your fave? Which ones would you have never found? Have you found any accidentally gluten free products that I've missed out here?
Let me know in the comments below! Please make sure you follow me on Instagram to make sure you never miss a gluten-free find – I post videos of all my finds from supermarkets as well as tasty gf recipes.
Thanks for reading,
Becky xxx