For me, Bake Off season usually means frantically Googling what's being baked with the addition of the phrase 'gluten free'. Sometimes I do question why I would torture myself by watching a programme where I can never eat anything!
But just because I can't eat anything, that shouldn't stop me from enjoying it, right? Well, of course not, it's fun to watch (even without Mary Berry and Mel and Sue *moment of silence*) But you have to admit, it is a little strange to sit down once a week and remind yourself of all the things you can't eat… so I think it's time we all appreciated the 14 things all gluten free people think during The Great British Bake Off…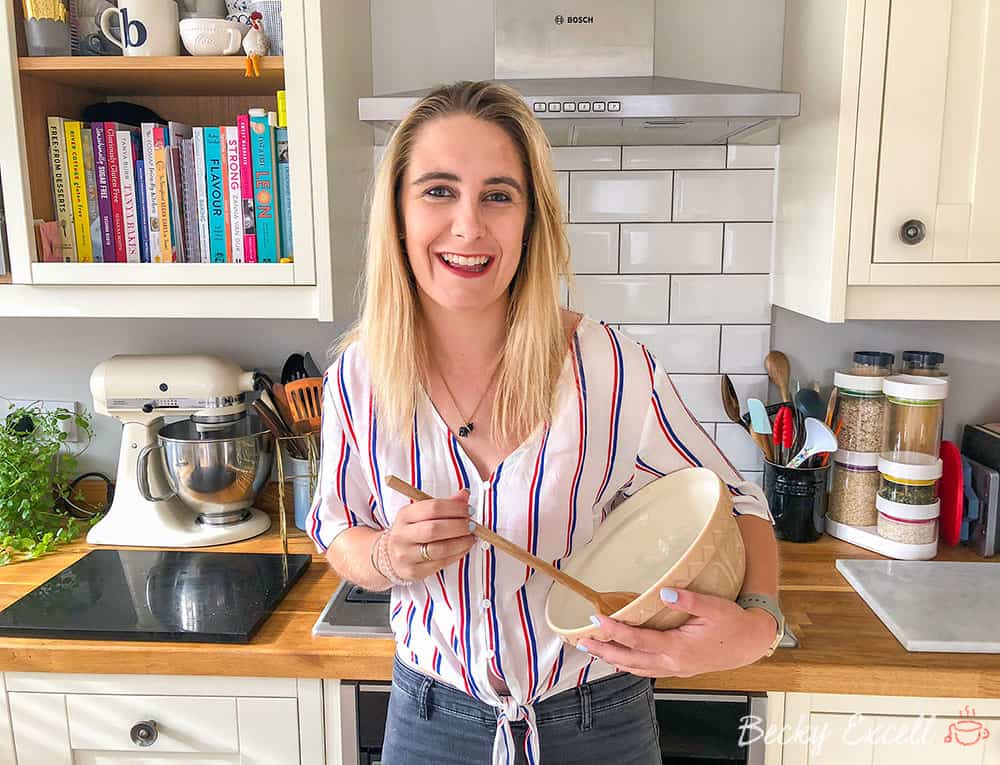 1. "When is it going to be free from week?"
Why do I ask myself this question every week? They just made something boring like pitta bread last time, so I'm not sure why I still get excited at the thought… but no seriously, when is it? Anybody? Hello?
2. "That wouldn't work if it was gluten free…"
Without gluten, it'd collapse and fall apart. A little like me when I first went without gluten.
3. "If Paul Hollywood thinks that tastes bad, he clearly hasn't tasted gluten free bread."
It's 'dry, stodgy and has a hole in the middle', does it, Paul? Wait, maybe he has then…
4. "I wish I could eat that…"
Still not sure why I torture myself by watching a TV programme full of things I can't eat on a weekly basis. Does anyone know where I can buy a gluten free choux pastry windmill?
5. "Would I even be allowed on The Great British Bake Off as a contestant?"
I mean, I'd only demand no gluten on set, which isn't much of a big deal, I'm sure. Cross contamination is a serious issue.
6. "Wait. There are cakes out there that aren't a gluten free brownie?"
I'm sorry, it's just that I live in a world where every cake is a gluten free brownie. What's this thing you call a 'danish pastry'? Never heard of them.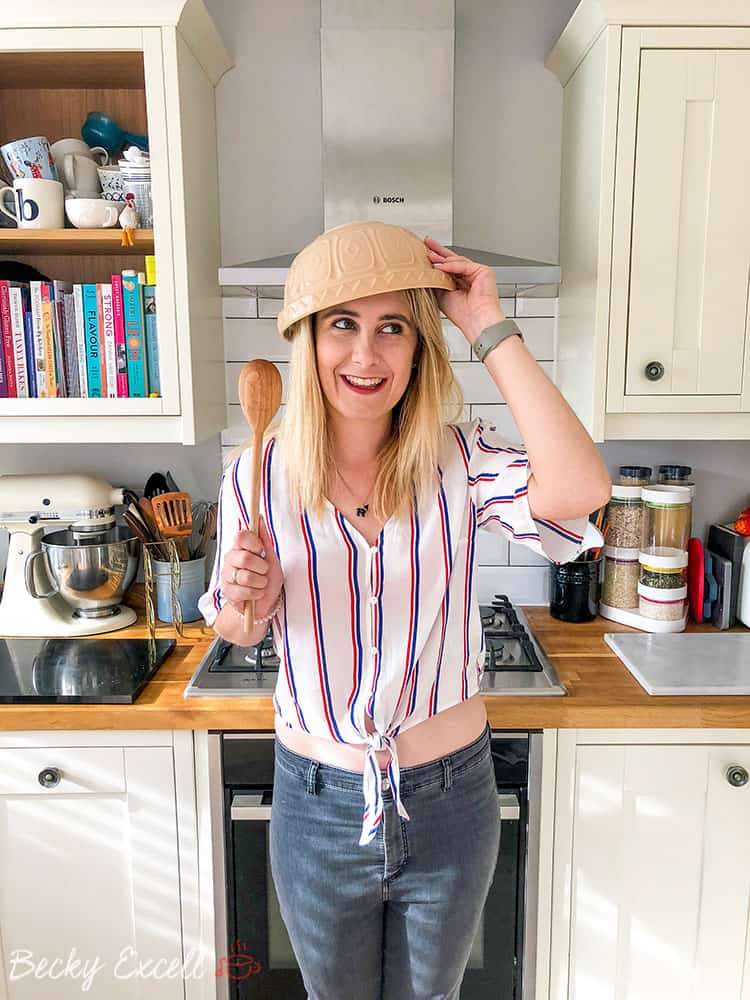 7. "What would I eat if I had no food allergies?"
Forget the Bake Off, I'd probably just go to Greggs for a sausage roll.
8. "I wonder if I can make that gluten free?"
I mean, it's only a sculpture of a lion's face made out of bread, how hard can it possibly be?
9. "Can we stop mentioning the 'g' word please?"
Right, okay Paul, I get it. Gluten is great and makes baking function. Don't rub it in my face. No, literally. Please don't do that.
10. "I now have a craving for literally everything I can't eat. Great."
Excuse me sir, in what aisle might I find the gluten free stroopwafels, please? What do you mean you have no idea what I'm talking about?
11. "What would happen if I were a judge on The Great British Bake Off?"
Clearly, it'd have to be gluten free week every week, otherwise I couldn't even taste anything. Interesting… Everyone would feel my pain.
12. "The last time I ate one of those was in 1972."
I mean, I was only born in 1991, but it feels like that long since I ate a real croissant.
13. "I've actually forgotten what that even tastes like."
I don't want to live in a world where the taste of danish pastries ceases to exist.
14. "I hope that it's free from week next week."
No seriously, why haven't they even mentioned it yet? I'm starting to get worried now. There's going to be a vegan week, but what about us?!! Help!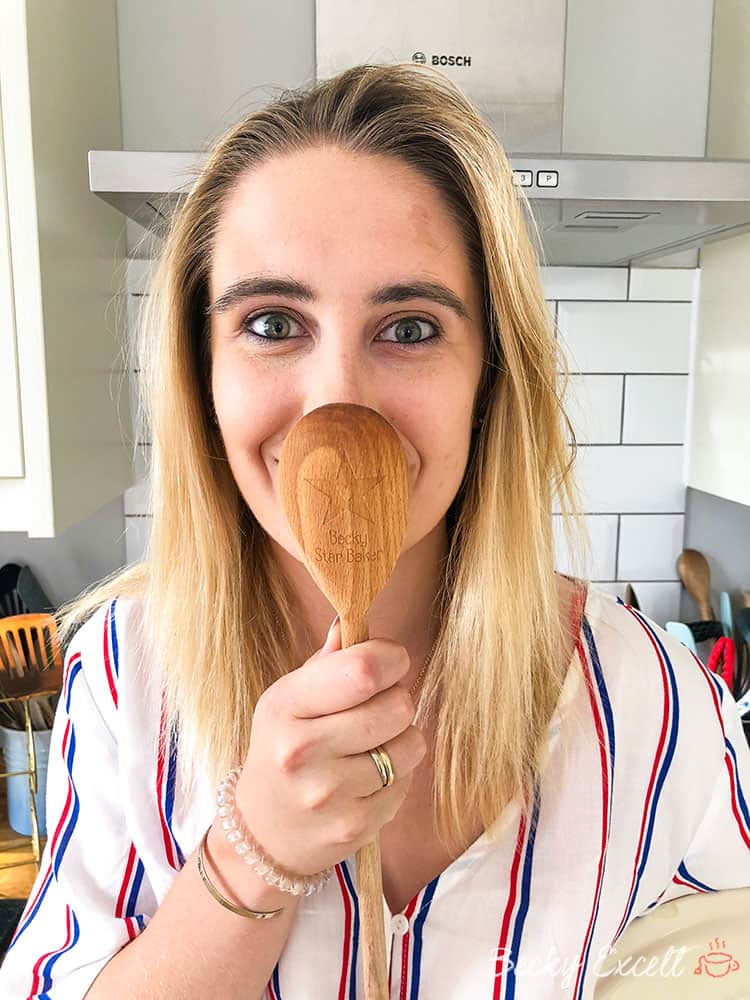 Thanks for checking out the 14 things all gluten free people think during The Great British Bake Off! Did I miss anything out? What other thoughts have you had whilst watching the Bake Off?
Let me know by leaving a comment below or you can message me on Facebook / Twitter / Instagram! If you enjoyed this post you'll probably enjoy this one and this one (or any of the ones below) too.
Thanks for reading,
Becky xxx
Liked this post? Check these out…
Comments