Not sure what floats your boat when it comes to gluten free oats? Here's 5 simple recipes you need to try with a bag of Nairn's gluten free oats.
The humble gluten free oat can easily be transformed into breakfast, smoothies or even dessert! But wait – where do you even find Nairn's gluten free oats to try these recipes with?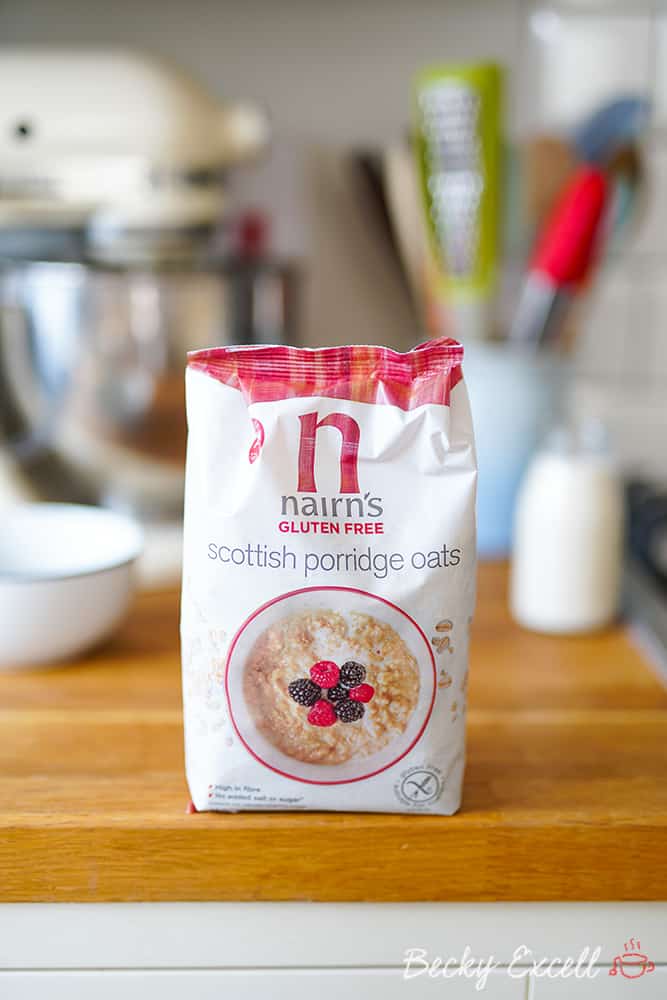 A few of you have asked where on Earth you can find gluten free oats since the phasing out of gluten free prescriptions. But fortunately, you won't have to look much further than your local free from aisle.
You can find Nairn's gluten free Scottish porridge oats in Sainsbury's, Tesco and Waitrose. Plus, don't forget to check your local independent health stores too!
So now you're reunited with your fave gluten free oats… what are you gonna do with them?! Here's 5 simple recipes I made using Nairn's gluten free oats…
(oh and FYI, Nairn's gluten free farmers grow gluten free oats completely separately, and go to extraordinary lengths to avoid wheat or barley slipping into the mix. So you can rest easy on that front!) If you want to find out more about this pop over to the Nairn's website to find out all about their processes.
1. Blueberry + Peanut Butter Porridge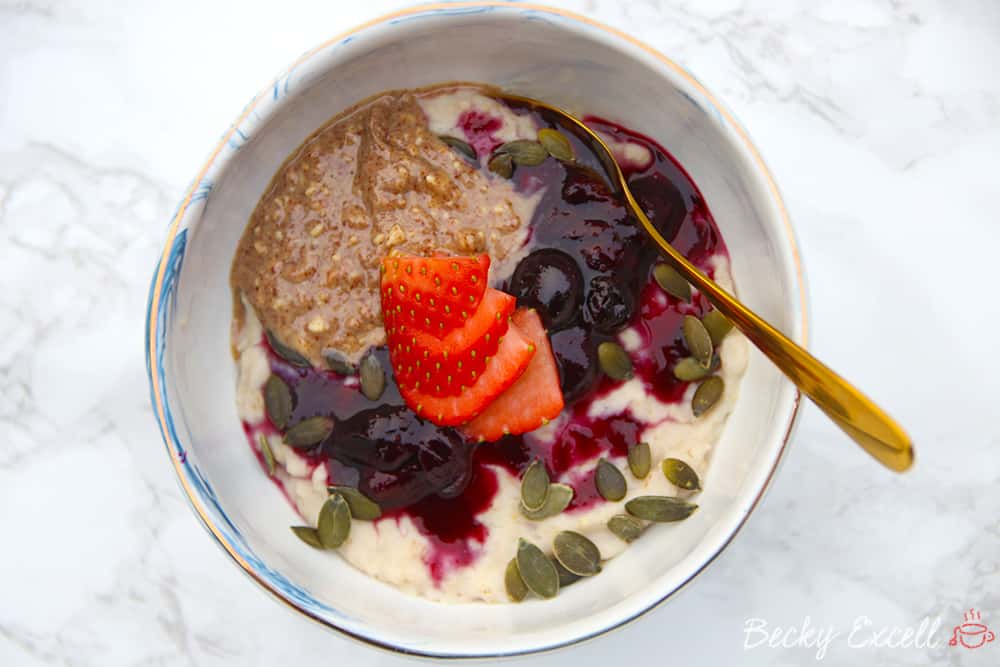 Ok, so I'm sure that nobody here is surprised that a hearty bowl of porridge is first on this list.
(if you are then wait until you see the other four!)
And it had to be first on the list because porridge is a blank canvas waiting to be turned into something magical… like my blueberry and peanut butter porridge! It's vegan too.
It has a 3-ingredient blueberry compote that's super simple to make and it's topped with peanut butter, fresh strawberries and pumpkin seeds. And before you ask – yes, it tastes as good as it looks!
2. PB+J Overnight Oats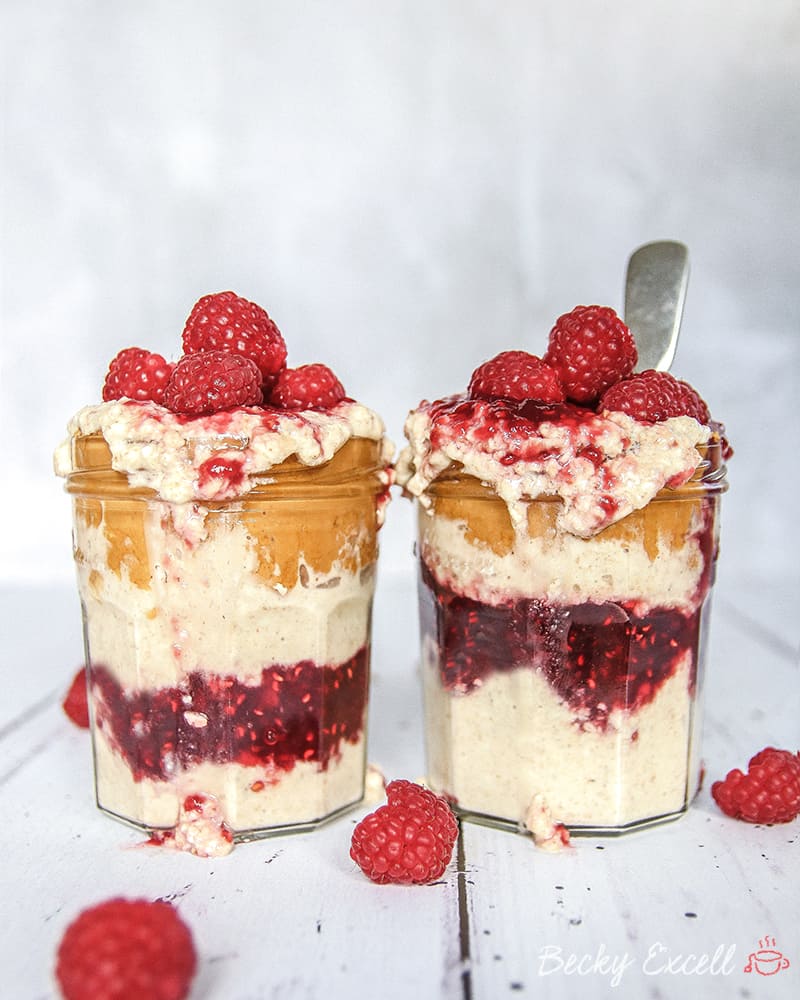 But the easy-peasy alternative to a piping hot bowl of porridge is its cool and creamy cousin: overnight oats.
Prepping your oats the night before means zero hassle when you're trying to do a million things at once before work. All you have to do is top them, serve and resume trying to dry your hair whilst simultaneously eating breakfast.
Since overnight oats are best served cold, adding in combos like peanut butter and jam instantly make you feel like you're having dessert for breakfast… but it's ok because it's actually good for you!
3. Berry Apple Crumble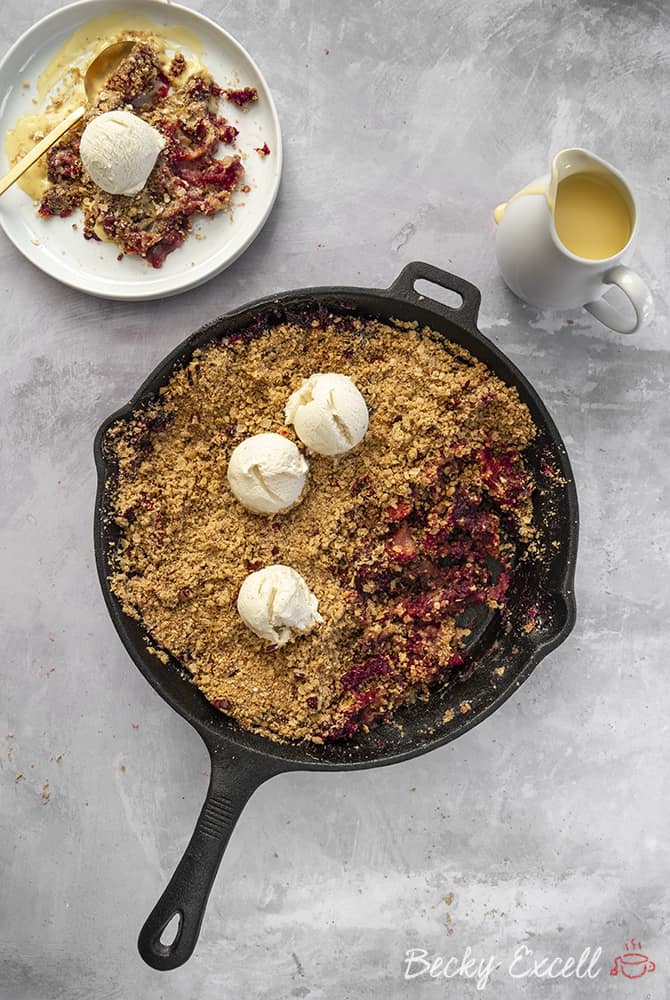 Apple crumble is my absolute fave dessert of all time and not surprisingly for this blog post, a sprinkling of gluten free oats goes a long way here.
I love my crumble to have multiple textures so I always throw in some flour and margarine for a crisp top, nuts for a lovely crunch and of course, oats for a bit of a bite.
With this recipe, I combined lots of lovely sharp berries and chunky Bramley apples to create the ultimate crumble filling too.
All you need to do is serve it up with custard or ice cream (or both?!) and enjoy.
4. My Oaty 'Berry Early' Smoothie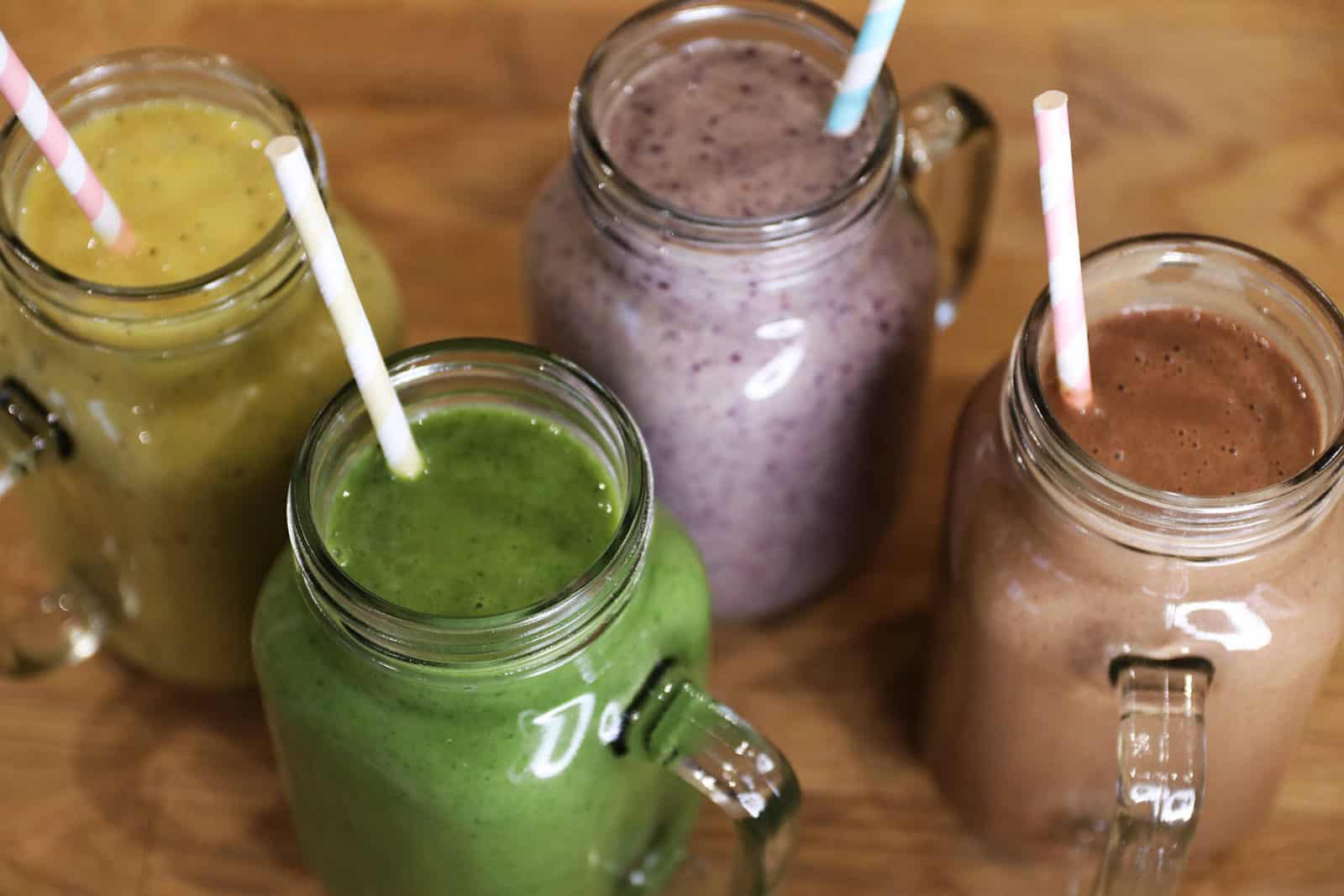 Yep, gluten free oats are absolutely perfect in a smoothie too!
Adding them to a smoothie not only makes it lovely, thick and creamy, but it also means your smoothie will fuel you right through everything a manic morning can throw at you.
Hence why it's called my 'berry early' smoothie!
5. Mini Oaty Blueberry Cheesecakes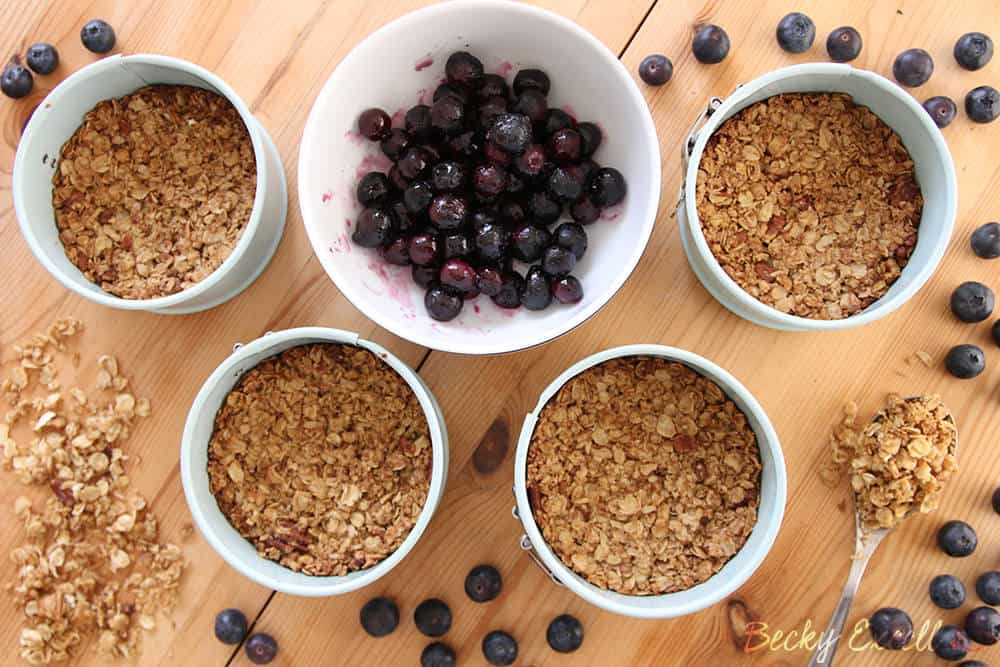 Gluten free oats even make the perfect buttery, crunchy cheesecake base too!
I opted to make four mini cheesecakes for this recipe so you can tell people you ate an entire cheesecake without feeling too ashamed of yourself afterwards.
They're the perfect dessert for one and so easy to whip up as this recipe is no-bake as well.
That's it!
Thanks for reading all about the 5 simple recipes you need to try with gluten free oats ASAP! If you make them, I'd love to see how they turn out. So absolutely make sure that you send me a pic using my social media links below…
Any questions about the recipes? Please do let me know by leaving a comment below or on Facebook / Twitter / Instagram!
And just as a helpful reminder, don't forget to check your local free from aisles at Sainsbury's, Tesco and Waitrose for your Nairn's gluten free oat fix! Oh and local independent health stores too.
Thanks for reading,
Becky xxx
This is a sponsored post with Nairn's Gluten Free.
Comments