If you thought eating out was tough, wait until you try travelling with food allergies or intolerances. Throw in a foreign country, a foreign language language and there's only one word that springs to mind for me… STRESS!
But it really doesn't need to be stressful. I first started avoiding gluten 9 years ago… and sadly also started avoiding going on holiday soon after! But thanks to these 5 tips, I never let my food intolerances stop me anymore. So get your passport ready and start reading my 5 tips for travelling with food allergies or intolerances…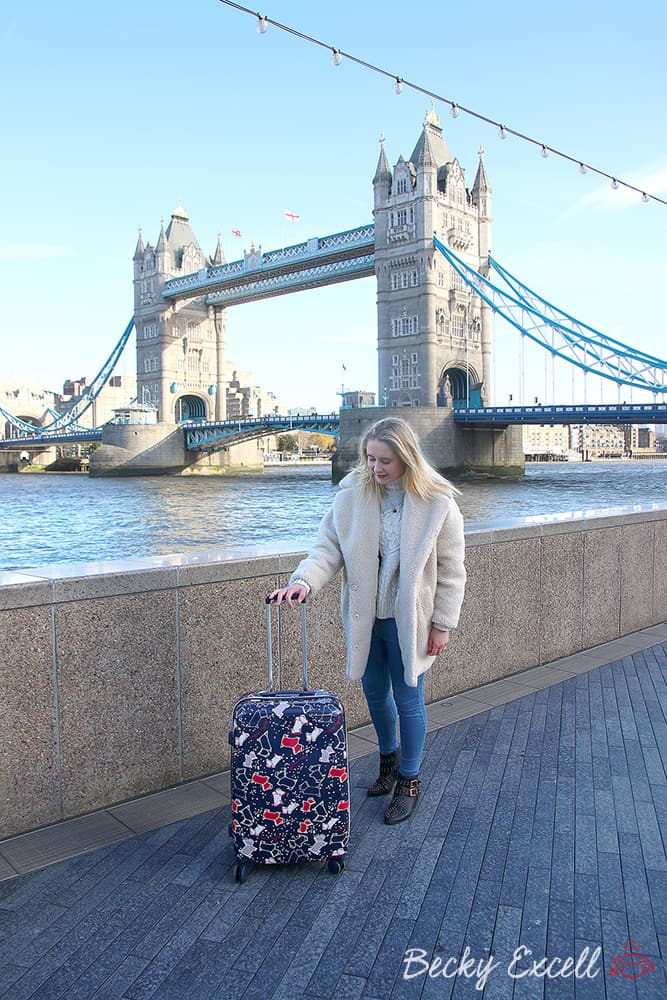 Now, I'm an avoider of gluten, garlic and onions and my boyfriend is lactose intolerance (along with the whole garlic and onion thing too). But I'm a firm believer that whatever your food allergy/intolerance is, these 5 tips will help you massively.
So let's get started…
1. Plan, plan, plan.
Before I even get my bags packed or my passport ready, there's only one thing on my mind. The gluten free game plan.
(ok, it's also a dairy free game plan for my boyfriend too!)
Yeah ok, I always joke about planning where to go on holiday based on where I can eat. But part of that is actually true! Why would I go to a country where I won't be able to eat anything?!
And that's why research is so important. Ok, ok, research makes it sound boring – but you absolutely have to know all the places you can eat at your destination waaaaay before you even arrive there.
Instagram and Google are great places to carry out your research and find gluten free food bloggers who actually live in those countries already. When I went to Paris, I actually found a couple of books on Amazon called 'Gluten Free Paris' too which massively helped as well.
(yeah ok, it was all in French but at least I could find the names of the places!)
Basically, I map out every gluten free place that could be worth a look on Google maps on my phone. So when I'm standing in the middle of Paris, I can just take a look and see what's nearby wherever I find myself. Trust me, when you're standing in a massive city and feeling hangry, you'll be so glad you put in the effort at home!
At it's simplest though, knowing the tourist sights you might visit, then knowing the nearest safe place for you to eat is enough. I always have a little travel journal with me too which helps massively when my phone is low on battery.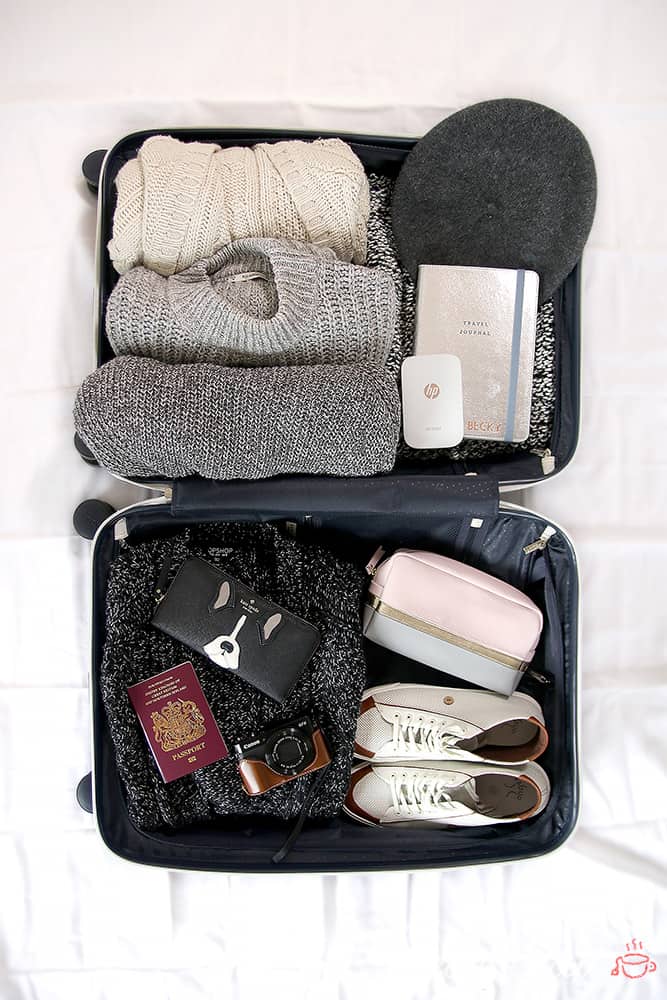 2. Take a few emergency supplies with you.
If there's one thing we can agree on, it's that having food intolerances/allergies on a long haul flight is probably the worst dining experience ever.
Flights will usually have a gluten free option available (though sometimes they give it to the wrong person and then run out – true story) but good luck if you're gluten free and *insert other food allergy/intolerance/preference here*. They will have a gluten free option and a vegan option. But definitely not a gluten free AND vegan option.
Long-story short – bringing a few emergency supplies with you is so incredibly necessary.
Having a few snacks can not only be a massive lifesaver whilst traveling, but also when you're out and about on holiday too. If you're the only one with a dietary requirement, it's unlikely that you'll be able to divert a few miles just go on the hunt for gluten free food and drag everyone else along too.
(though definitely make sure you try – any good family/friend should understand!)
Especially if you're going on a tour and you have zero decision over where you end up – you will so appreciate the safety of something as simple as a gluten free oatcake when you're starving and famished. It'll at least tie you over until you find somewhere you can eat an actual meal.
My go-to emergency supply is just full of gluten free oatcakes – they come in small, individually wrapped packets, last for ages and they're easily transportable. Something like that is ideal!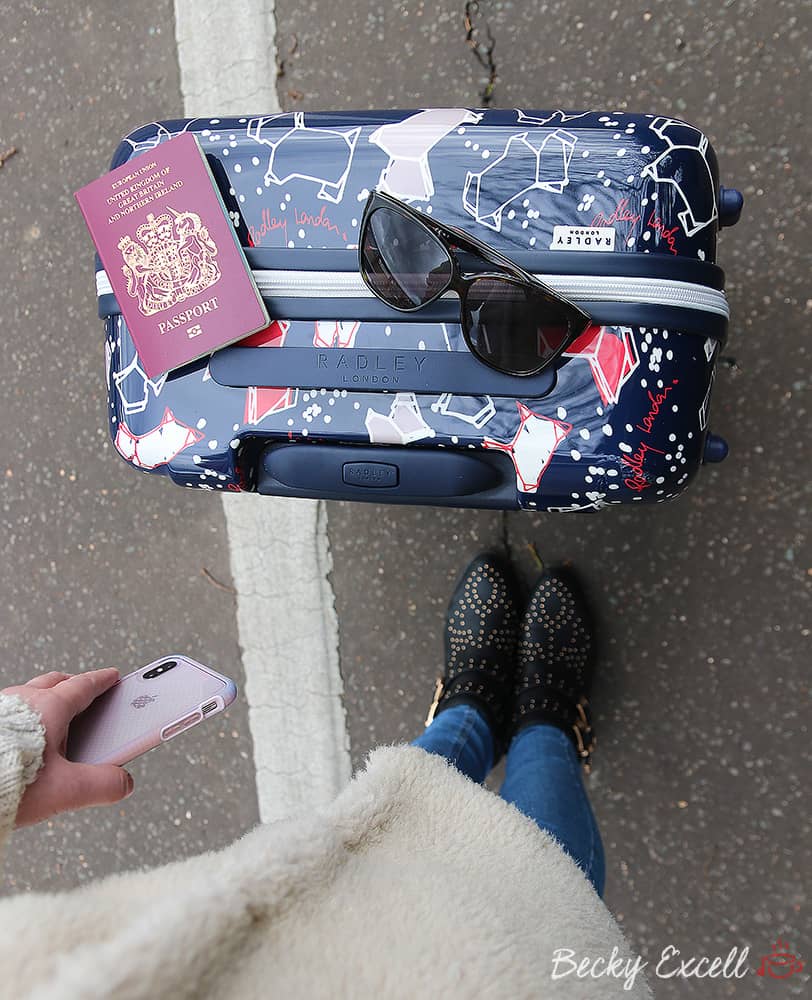 3. Learn the lingo.
If you don't know how to say 'gluten free' in the native language, then you're playing a pretty dangerous game!
Learn a few key phrases like 'is this gluten free?' or 'do you have a gluten free menu?' before you go. Or things like 'I am a Coeliac' too if that applies to you. Definitely make a mental note of how things are spelled whilst you're there so you can check ingredients labels.
I find that learning the word 'flour' to be quite useful so you can always identify whenever something contains it. Write all your phrases down in a travel journal and take it with you!
(you don't need to go on a full language course here, but Google or a native speaking friend will do fine!)
As I said, Mark and I struggle to tolerate onion and garlic among a few other vegetables. Fortunately, a trip to the local supermarket where we studied all the labels soon had us being able to identify everything for the rest of our trip.
It was actually quite fun and definitely so much of an easier way to learn a few odd words than staring at a computer screen!
I'd really recommend starting in a supermarket if you can – we found that every single one had a free from aisle in Paris. It allowed us to learn all the gluten free lingo in no time.
4. Stay in a self-catered apartment.
A few years ago, staying in a hotel with an enormous breakfast buffet would have been high up on my list.
But I've struggled too often to find suitable food for me at breakfast buffets over the years – plus, cross contamination is usually awful. These days, I just avoid them entirely.
Since we're ditching hotel breakfast buffets – if you don't mind also ditching someone coming in every day to make your bed, why not stay in a self-catered apartment?
I've always stayed in Air BnBs in most places across the world and never looked back. We always start our holidays by heading to the local supermarket and getting in some gluten free supplies. Why do we do that?
Well, it's fun! But apart from that, it's mostly because we always choose an apartment with a full kitchen and fridge. Oh yes. There's nothing worse than trying to us the hotel mini bar fridge for food – another reason we've opted to ditch hotels more often.
It also really makes you feel like a local – I mean, we had actual local French neighbours in Paris and it was just great saying 'bonjour' to them every morning. Trust me – it's something you have to experience at least once in your life.
In a self-catered apartment, you always have the option of eating at home every now and then too which is actually a real novelty on holiday. Mark made my gluten free buckwheat pancakes for breakfast as it only needs a few simple ingredients and it was such a laugh.
Don't forget to check out my guide on how to pick an awesome Air BnB every time too.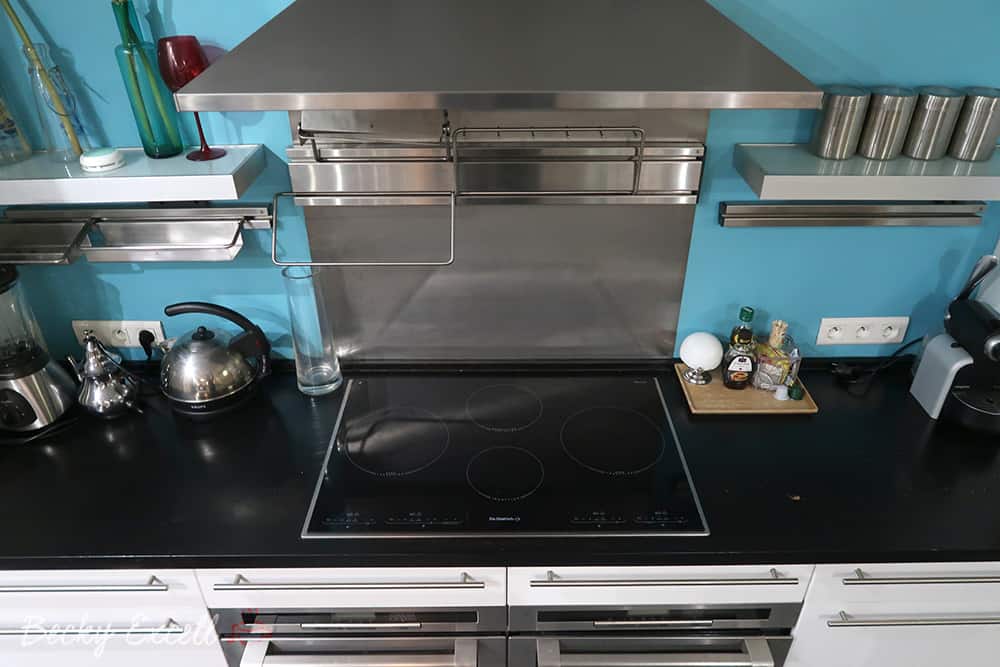 5. Most importantly: always, always be careful and never let yourself get caught out.
Not everywhere around the world has the reliable regulations around food allergies like we do in the UK. A lot of places certainly won't be used to rules around cross contamination either.
That's why tip number one is sooo important – always plan!
Ideally, you don't want to be playing the lottery of walking into any old place praying they even understand what you're talking about. You really are risking your health by doing so and at the very least… you're risking not having a good holiday!
If you do your research and find places that others recommend as being safe for gluten free, you've done your utmost best to guarantee there's something you can eat.
Promise yourself before you even go – if you're not sure, you won't eat there. Nothing is worth risking your health for and if you follow tip two, then you'll hopefully never go hungry and feel pressured to take the risk.
Your family and friends should be most understanding about your dietary requirements, after all – you didn't choose to have them!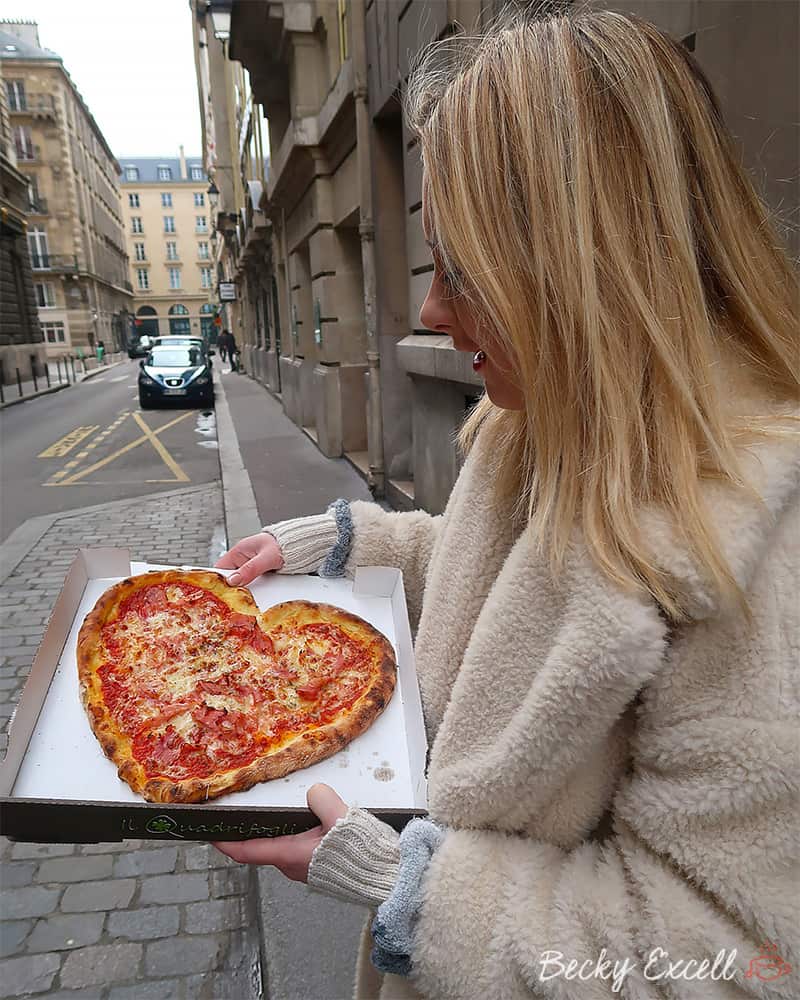 I hope my tips on travelling with allergies or intolerances helped you! If you have any for me or you'd like to share your tips with fellow readers, then please do let me know by leaving a comment below or on Facebook / Twitter / Instagram!
Thanks for reading,
Becky xxx
Oh and don't forget to pin this for later!