Christmas is a magical time of year filled with laughter, fun and most importantly, delicious food!
But sadly, though you may have the day off for Christmas, it doesn't mean that your allergies or intolerances will take the day off too. Here's our top 10 Christmas survival tips to ensure that you and your family stay free from this festive season. Let's hope Santa is clued up on allergens…
1. Don't blindly hope that your dietary requirements will be catered for.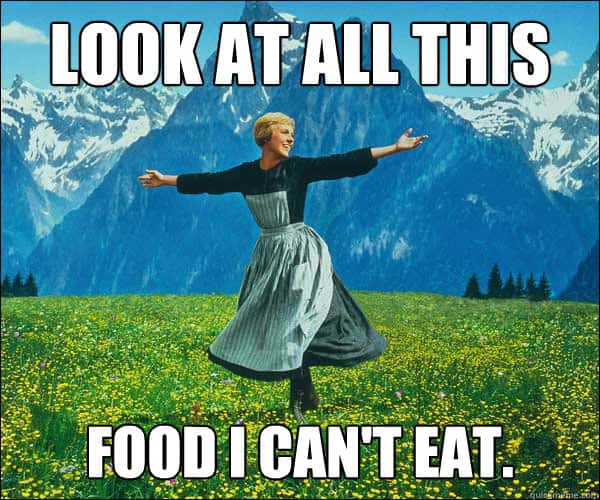 Whether it's a Christmas work-do or a family gathering, make sure that you don't surprise people with your dietary requirements at the last minute. The earlier people know, the better, and they can perhaps base the restaurant they choose (and certainly the food that they buy) with your needs in mind.
2. Know your free from aisles.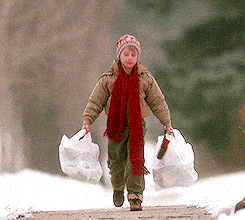 Supermarkets are only getting better and better at providing festive free from products! Apart from your usual free from aisle (which is now piled high with Christmas cake and mince pies) be sure to check the chiller cabinets and freezer sections for free from party food and desserts. Tescos, Asda and Sainsbury's have really outdone themselves this year.
3. Don't let cross contamination ruin your party.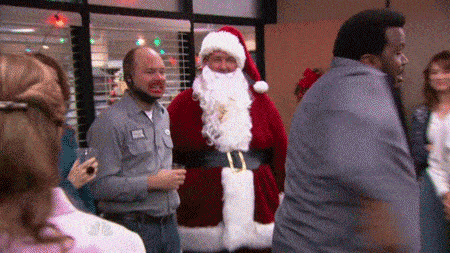 If, like Santa, you have many little helpers in the kitchen, make sure they're clued up on the best practices to avoid cross contamination. Unless you live in a 100% allergen free household, it's more than likely that most of your Christmas spread will contain allergens. Make sure cooking equipment is thoroughly cleaned if it's been used to cook already and be wary of what you put free from food next to on the table.
4. Host your own Free From Christmas.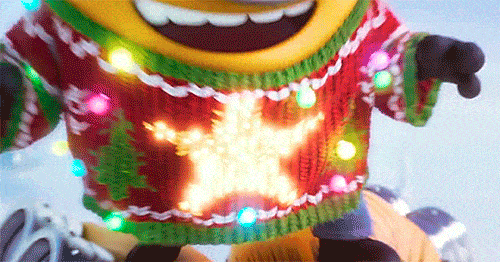 Nobody knows allergens better than you! As understanding as friends and family are, nobody reads the ingredients on the back of the packet better (or faster) than you do. Being the expert on allergens, why not host the free from Christmas gathering you've always wanted? Bonus points if you make it 100% free from and nobody else even notices.
5. Don't be afraid to ask.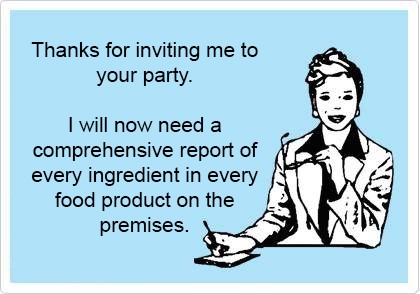 If you're not lucky enough to be able to host your own free from Christmas, then you're gonna need to make sure that your host understands your dietary requirements. Calling ahead just to warn them and perhaps asking them to keep the packaging handy for you will more than pay off when Christmas rolls around. Don't be afraid of being seen as fussy or difficult, people are more understanding than you'd think!
6. Get creative in the kitchen.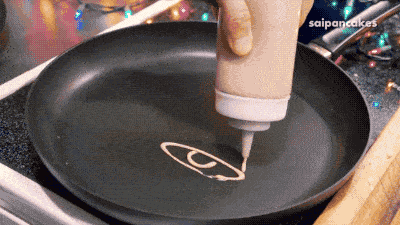 If you can't find your ideal free from Christmas food, then why not get your apron on and be creative in the kitchen? Christmas doesn't end at mince pies, so why not try Christmas cupcakes? Or even some festive pancakes? Let your imagination run wild!
7. Don't let Christmas sneak up on you.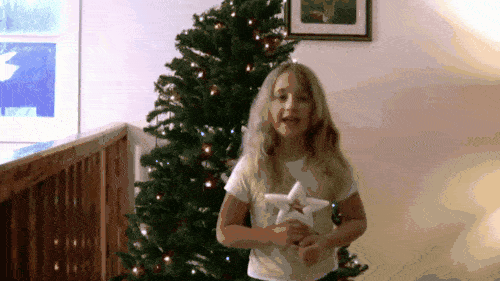 As much as extensive planning usually takes the fun out of things, you'll certainly appreciate it on the day when every shop and supermarket is shut. Also don't forget that by Christmas eve, most supermarkets look like they've been completely cleaned out! If you need to cater for free from, don't leave it to chance.
8. Allow yourself extra time for preparation.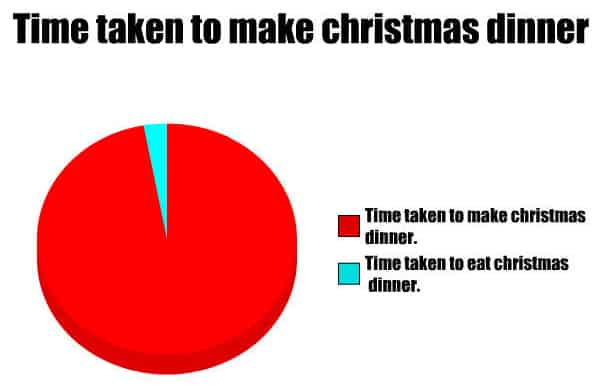 If you're planning your own free from Christmas, make sure you allow extra time to cater for everyone's dietary requirements. If you're avoiding cross contamination, or cooking additional meals for vegans and vegetarians, you'll appreciate an extra half hour to ensure nobody goes hungry. Just make sure you savor every last bite!
9. Don't over do it!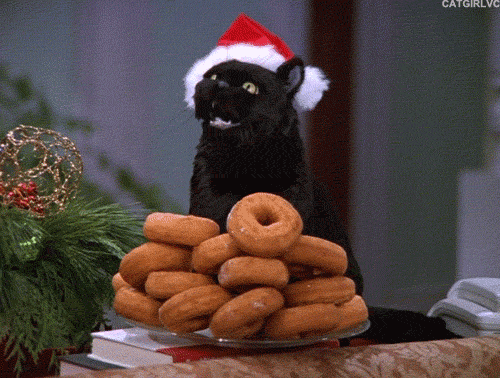 Christmas is an easy excuse to go overboard and if this is your first free from Christmas, a plate of free from mince pies could easily be your undoing. Just remember, all that food will still be there by Boxing Day!
10. Be prepared.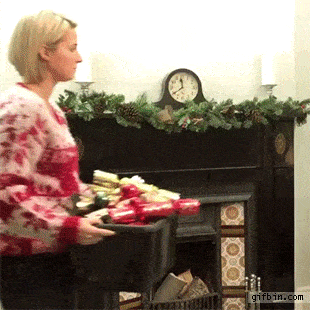 If you follow all of our tips, we can guarantee that you won't be caught off-guard when catering for your own or a friend/family member's food intolerances. At this time of year, let's not forget that it's the thought that counts! By showing someone that you clearly had their needs in mind and ensured that they wouldn't be left out, you've probably given them the best Christmas present they'll receive this year.
Finally…
Have you got any other Free From Christmas Tips?! Why not join the debate and help out other free from folk this festive season?! Drop a comment below, or on Facebook/Twitter.
Thanks for reading,
Becky xxx
Comments