Earlier this year Mark & I, had a week away in Edinburgh. We explored a whole host of different restaurants that were suitable for those following a Gluten Free Diet (me!) as well as those following a Dairy Free Diet (Mark!).
We had some amazing meals out, & I would highly recommend Edinburgh for anyone on a gluten free diet, I didn't struggle anywhere. Whilst we were in Edinburgh, we started to form a list of places we had heard were great for those on a gluten free diet and chose a few to visit. We decided that for our final meal before our train journey home we would go out for lunch to a place called Urban Angel.
We popped in to Urban Angel a few days before we went for lunch to check it out (I always like to do this if I'm close by). It was heaving with people & the staff were incredibly helpful. One lady explained that nearly everything is or can be adapted to be gluten free, as well as dairy free. She also told me where they get their gluten free bread from. They get it from Archipelago Bakery run by the lovely Caroline Walsh. It is a local bakery that you might like to visit in Edinburgh too, they have plenty of gluten free options.
So of course after seeing Urban Angel so busy a few days previous, on our final day in Edinburgh, we made sure we had booked a table to ensure we got to enjoy our lunch! (This is something I would highly recommend, it was only a Tuesday lunch time when we visited!)
Urban Angel have a brunch menu (which runs all day!), a lunch menu, cakes (always delicious gluten free options) & a specials menu each day. They also do amazing juices & smoothies.
As brunch enthusiasts, we both chose off the bunch menu. First off I got a Breakfast Smoothie which was almond milk, blueberries, banana, honey + almond butter. It was delicious, & a perfect accompaniment to my food.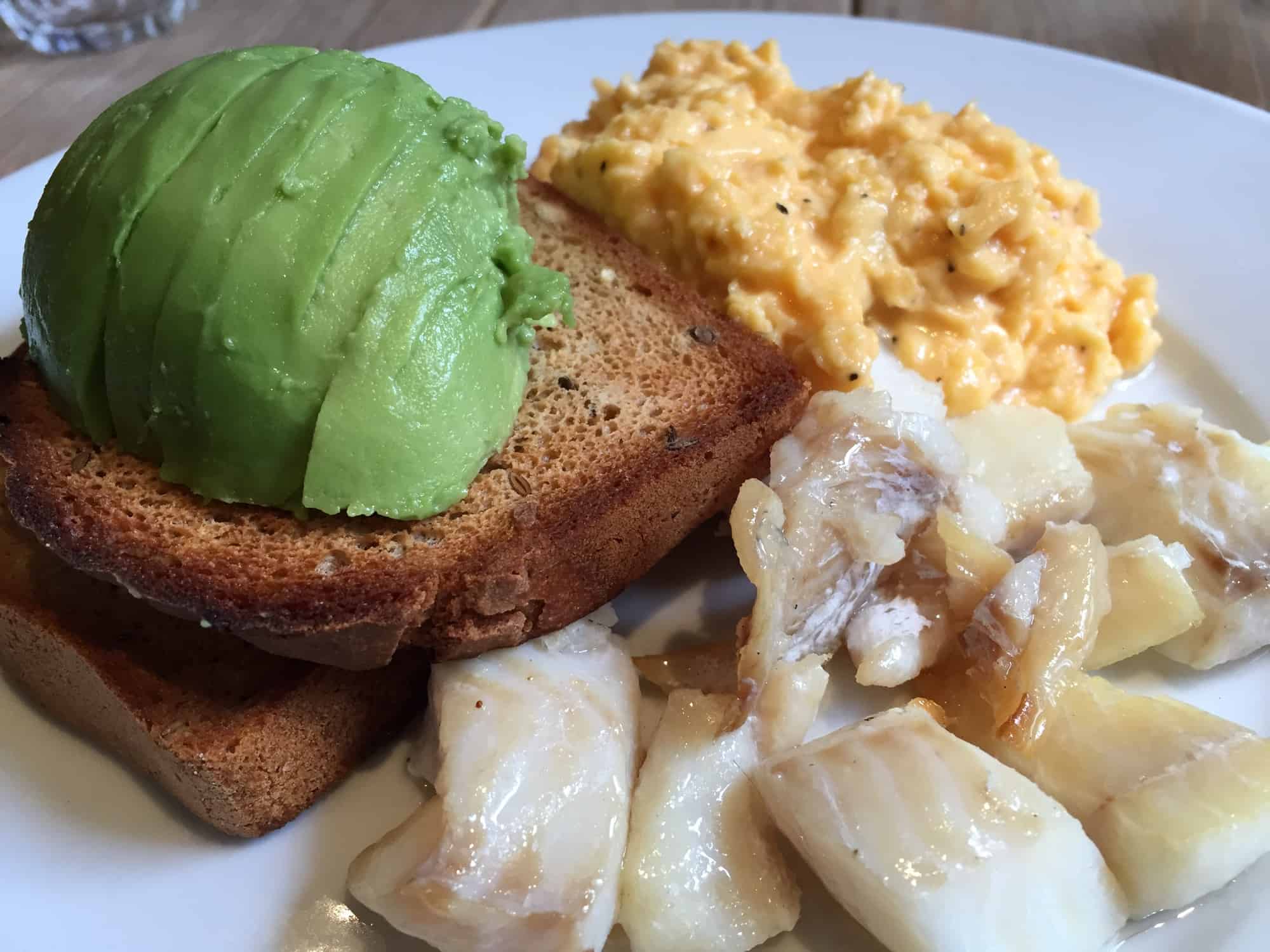 I couldn't wait to try the gluten free bread. So I ordered Scrambled Eggs, Avocado & Smoked Haddock on toast. I guarantee this bread will blow your mind. It was so flavoursome, I can't actually think of any bread I have had that beats this. If I lived in Edinburgh I would be down Archipelago Bakery all the time buying it for myself! The scrambled eggs were actually amazing too, who would have thought something so simple can be made so amazing. I felt like I was eating the best eggs around. The avocado sliced on top was a really nice touch, I really liked how it was presented. Oh, & avocado is one of man's greatest creations! Finally, the smoked haddock… insane! I have never had smoked haddock within my brunch before. I often have it in a fish pie but rarely any other time. It had a delightful strong flavour & flaked to perfection.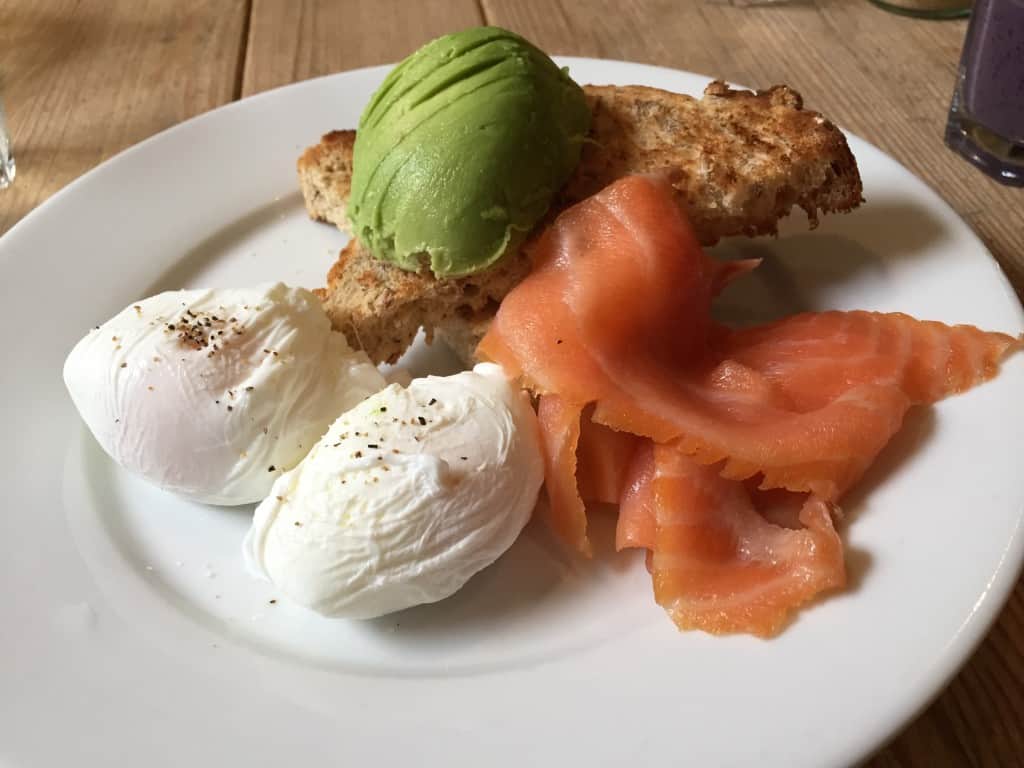 Mark went for poached eggs, smoked salmon & avocado on toast… another brilliant choice. Those poached eggs had lovely runny yolks when broken in to! The smoked salmon was amazing too, and plenty of it! Needless to say he devoured the whole plate!
From looking around Urban Angel I could see some amazing food being eaten by other people too. The presentation of every plate was perfect. Urban Angel manage to take simple classic dishes to another level. I have no doubt that everyone who visits will want to visit again!
I cannot wait to next visit Edinburgh, I will definitely be heading straight for Urban Angel again! I would highly recommend it to everyone & anyone. It is a great experience, perfect location, helpful staff & delicious gluten free food – what more could you want?!
Let me know if you do visit or if you have any other recommendations of places I should visit for tasty gluten free food! Just leave a comment below, or on Facebook/Twitter.
Urban Angel is located 121 Hanover Street, Edinburgh, EH2 1DJ.
Thanks for reading,
Becky xxx