Cheese Cheese Cheese! If you didn't know I love cheese! Our house is a dairy free cheese zone & Mozzarisella is definitely a great vegan cheese choice! Whether you love pizza, pasta or just cheese on crackers, this dairy free cheese works in every situation. What's even better now is that this dairy free cheese brand have introduced some new flavours.. Blue Cheese anyone?
When I was a kid if you asked me my favourite food I would have 100% always said cheese. I don't think I ever had a sandwich with any other filling. My favourite weekend lunch was cheese on toast. When I was at university I learnt the joys of putting cheese on everything… chips included! I actually don't have any dietary issues with cheese at all… lucky me! Unfortunately, Mark does and therefore we have completely changed our cheese eating habits over the past few years. Of course when I'm out I continue to eat plenty of cheese & if I am back seeing family I will devour a cheese board! However in our house there is not an ounce of dairy cheese and I don't mind one bit!
That's because our house is full of Dairy Free Cheese! I have tried so many different types from the supermarkets & at many Allergy & Free From Shows that I now have a few favourite dairy free cheeses. What I find the strangest thing about dairy free cheese is that it can be made from such different things. From soy to tofu, to coconut oil, to what I am going to tell you about today… rice! Mozzarisella is made from germinated whole rice! When I first heard this I thought it was crazy and questioned how it could possibly taste like cheese, or nice at all for that matter! However the very first time I tried Mozzarisella I was genuinely blown away. Our first outing with Mozzarisella was at the Allergy Show in London last year. As big fans of Venice Pizza Bakery's Gluten & Dairy Free bases we rushed over to their stand to be pleasantly surprised by the free samples. They were giving away pizza samples topped with the dairy free cheese, Mozzarisella! Mark was really pleased with this as no other stand was offering such a service, I think we ended up eating most of it!
Since the Allergy Show we have found Mozzarisella being stocked locally in a number of Manchester Vegan cafes and supermarkets, (V Revolution & Unicorn) which has made our gluten & dairy free pizza making lives amazing. It has also made gluten & dairy free pasta bakes amazing too.
Mozzarisella is a fairly soft cheese that comes in a sausage like shape (you know what I mean right?! But it is definitely vegan… no real sausage in sight!!!) It comes in four different varieties which I have to tell you are all amazing. I initially tried the original flavour which is the plainest of all the flavours, yet it is still delicious. It works perfectly on a pizza and has a similar taste to mozzarella. It melted like a dream and I would be pretty sure you wouldn't be able to tell the difference between this and it's evil dairy cousin.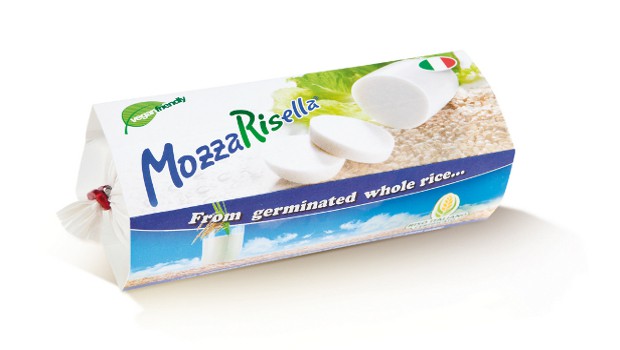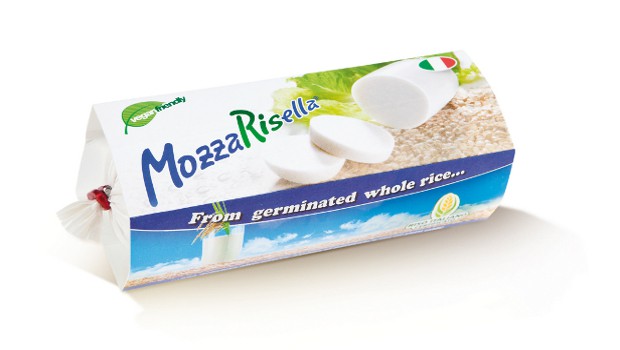 The next flavour I tried soon after the original was the Creamy Mozzarisella. The creaminess that comes with this dairy free cheese actually brings a lot more flavour too. Again it would sit perfectly on a pizza or in a pasta dish but equally I happily just spread this on crackers and it tastes amazing. I think you could use the Creamy Mozzarisella instead of a dairy cream cheese in a recipe and it would work very well.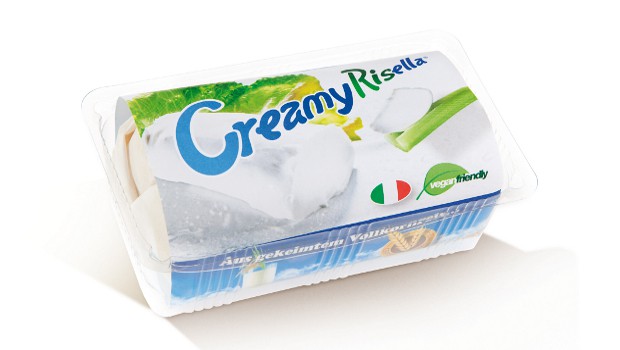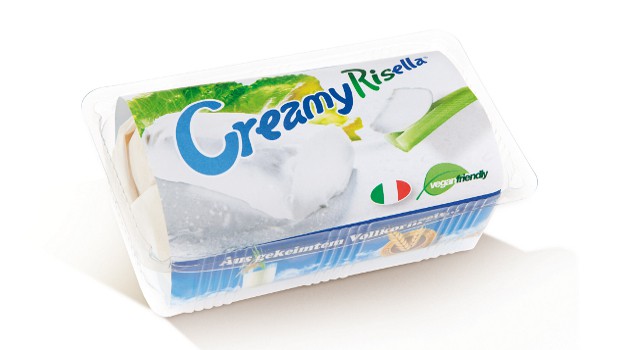 The smoked flavour has been our favourite ever since we tried it. It is our number one choice out of all dairy free cheese for putting on a pizza. As with all Mozzarisella it can be cut into circles and placed on a pizza where it will melt down into a gooey heaven-like form. I also have found that the this smokey dairy free cheese works brilliantly in a toastie or a panini with some ham. The Smoked Mozzarisella smells amazing too, I basically just think you really need to try it. I cannot recommend this flavour enough for those with or without a dairy intolerance.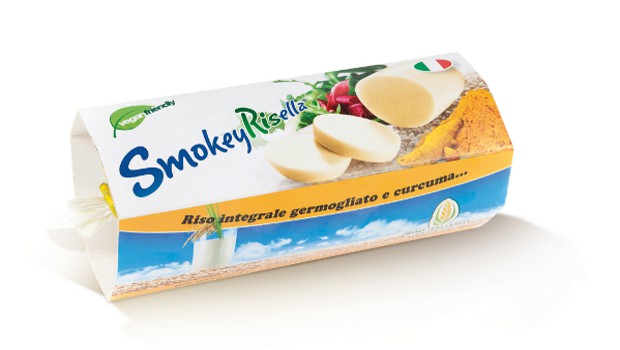 A few weeks ago I got the chance to grab a couple of their brand new flavoured dairy free cheese, the Blue Cheese! At first I was a little apprehensive. I am fairly picky when it comes to my blue cheeses and I couldn't imagine it coming close to a big chunk of stilton. However, I will now hold my hands up and say I was wrong… the Mozzarisella Blue Cheese is seriously unreal. As I am sure you know from eating dairy free cheese, many of them have fairly similar tastes. Most taste really good but the underlying flavour is often very similar, regardless of what it is made from. The blue dairy free cheese that Mozzarisella have created is very different.. it has a really strong flavour, like that of a proper blue cheese. The texture is slightly softer than the other 3 varieties of Mozzarisella which makes it really spreadable. It is delicious on crackers, I can also imagine it being added to a sauce or even into a gluten free / dairy free blue cheese tart. Mark & I have been eating a lot of this cheese; a couple of days ago we made the decision to put the Mozzarisella blue cheese on our home made pizzas… I was apprehensive, would it be too overpowering? How wrong was I, I think this might be the greatest discovery of them all & I will definitely be putting it on my pizza again!
If you haven't tried Mozzarisella before, but are on the look out for a vegan / dairy free cheese then I highly recommend taking the time to try this. All the different flavours have a place in my fridge so it depends what sort of cheeses you like. Mozzarisella has confirmed to me that not all great cheeses need to be made from dairy. It is a great alternative that really can be enjoyed by everyone.
You can buy it online at a variety of different stockists & also in a lots of independent food shops spanning the entire UK.. click here for details.
You can also find out more about Mozzarisella by checking them out on Facebook by clicking here, or on Twitter by clicking here.
Let me know if you get the chance to try out this delicious dairy free cheese & what you think of it.
Thanks for reading,
Becky xxx