When it comes to being Gluten Intolerant, bread is one of the first things that affects you. Many folk give it up entirely, but I love bread & I wouldn't want to live without it. A few years ago gluten free bread was definitely not the most appetising thing. For some brands this is still very much the case but other gluten free bread brands have started popping up in more recent times and provided us with quality bread that everyone would enjoy. My favourite bread brand at the moment has to be 'Just: Gluten Free Bakery'.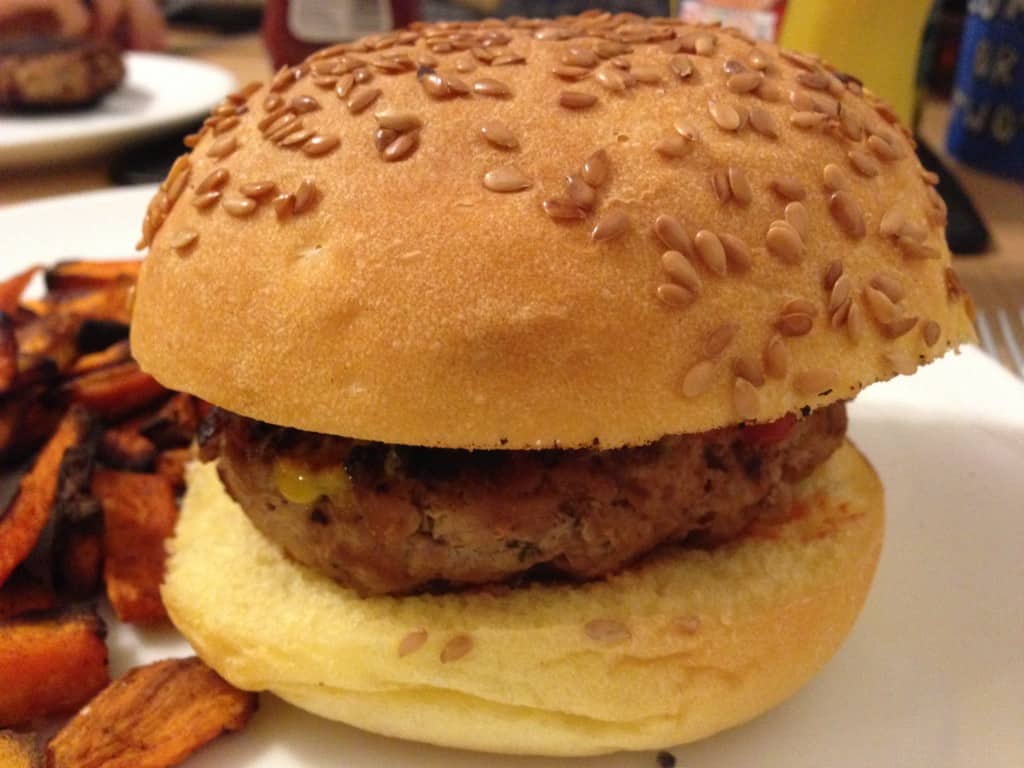 I first came across Just: Gluten Free Bakery last year at The Allergy and Free From Show North, in Liverpool. They had a very understated stall and I almost missed them; I'm so glad that I didn't as it was my favourite new discovery of the show! Just: Gluten Free Bakery do a variety of different gluten free bread rolls & loaves. From white and tiger rolls – perfect for sandwiches, to brioche & seeded buns – perfect for a homemade, gourmet gluten free burger! They also do gluten free loaves of bread which would be perfect for toast, lunch boxes or even for a delicious bread and butter pudding!
What is even better about Just: Gluten Free Bakery is that all their gluten free bread is additionally dairy free, egg free & is suitable for vegans. It definitely isn't always the case that brioche & tiger bread is suitable for everyone but Just: Gluten Free Bakery have done an ace job making it available for all.
As I said, Just: Gluten Free Bakery gluten free bread rolls make amazing lunches. Mark has tried my rolls on numerous occasions & would quite happily eat them every single day even though he can eat regular bread! They don't have that strange gluten free taste that much bread of the past had. They are really soft and actually taste fresh… thats right, gluten free bread that tastes fresh! When I am at home I will always make myself lunch in one of these. If I am going out to a cafe for a light lunch I very often take one of these with me, even if they provide gluten free bread! It's all well and good that cafes these days do provide gluten free bread, but if it is that strange, artificial, dry, crumbly loaf then I'd rather bring my own bread along! I've purchased all the different types of gluten free bread that they produce and I actually could not put a bad word in about any of them. I'm often more of a fan of seeded and granary gluten free bread than standard white, but the white roll in delicious, its so soft within and has a great crust; it's almost muffin like and would definitely work well toasted with breakfast as well as with lunch.
Just: Gluten Free Bakery make specific burger buns as well as rolls. The burger buns are slightly bigger than the rolls so provide space within them for the ultimate gourmet burger! The first time I tried one of their burger buns it was topped with sesame seeds, it definitely made me feel like I was having a McDonalds… until I realised the burger bun was 1000 times nicer than any McDonalds burger bun I've ever tried & also my burger was much tastier too! But seriously in terms of a great burger bun this is the closest I've ever had to a classic one. The brioche burger bun which I had most recently is equally amazing. I've never really had a brioche bun before, I'm not sure they were much of a thing before my gluten intolerance, but I have been told that the Just: Gluten Free Bakery brioche bun is on point, and is very similar to the real thing. Mark often finds he cannot have brioche buns in many restaurants so he equally loved being able to have a brioche bun with his homemade burger!
Just: Gluten Free Bakery's gluten free bread range is available online through their own website. Click here to go to their shop. I have bought gluten free bread from the online shop a few times now; it comes really quickly and is all freshly baked. I often buy extra rolls and freeze them as it's always great to have more rolls than I need. Whenever its burger night… I just get one out the freezer!
You can also buy from a few shops in Glasgow, such as Whole Foods. You can find out about these stores by going to the Just: Gluten Free Bakery homepage.
I really wish these gluten free rolls & burger buns were available in more places. It would be amazing if I could visit cafes and restaurants and order sandwiches and burgers which come with this delicious gluten free bread. Smaller brands like Just: Gluten Free Bakery need to be supported so if you too enjoy their delicious gluten free bread why not let your local cafe know about them? I have decided I am going to do this more from now on. If we want to keep our favourite free from brands going we have to support them in every way that we can – it is so worth it!
I highly recommend giving the gluten free bread of Just: Gluten Free Bakery a try. Whether you fancy a tasty lunchtime sandwich in a seeded roll or an authentic homemade gourmet burger in a brioche burger bun, their is something for everyone to try! Who really deep down wants a naked burger when you can have a delicious bun facilitating that juicy burger filling?!
Let me know your thoughts if you do get the chance to try Just: Gluten Free Bakery's gluten free bread & also let me know what your favourite gluten free bread at the moment is. Where do you buy it from? Or do you make your own?!
Website: http://www.justglutenfree.co.uk
Facebook: https://www.facebook.com/JUSTGlutenFreeBakery
Twitter: https://twitter.com/JustGFBakery
Thanks for reading,
Becky xxx