Yep, it's meal prep time again! Today I'm coming at you with 3 weekly meal prep recipes for breakfast, lunch and dinner. They're all gluten free, low FODMAP as usual!
In case you didn't know, meal prep is also known as batch cooking. So when it comes to preparing your meals during the week, you've basically already done all of the leg work. Mymeal prep breakfast and lunch recipes are perfect if you're eating on the go, or at home. Here's my 3 weekly meal prep recipes, part 2!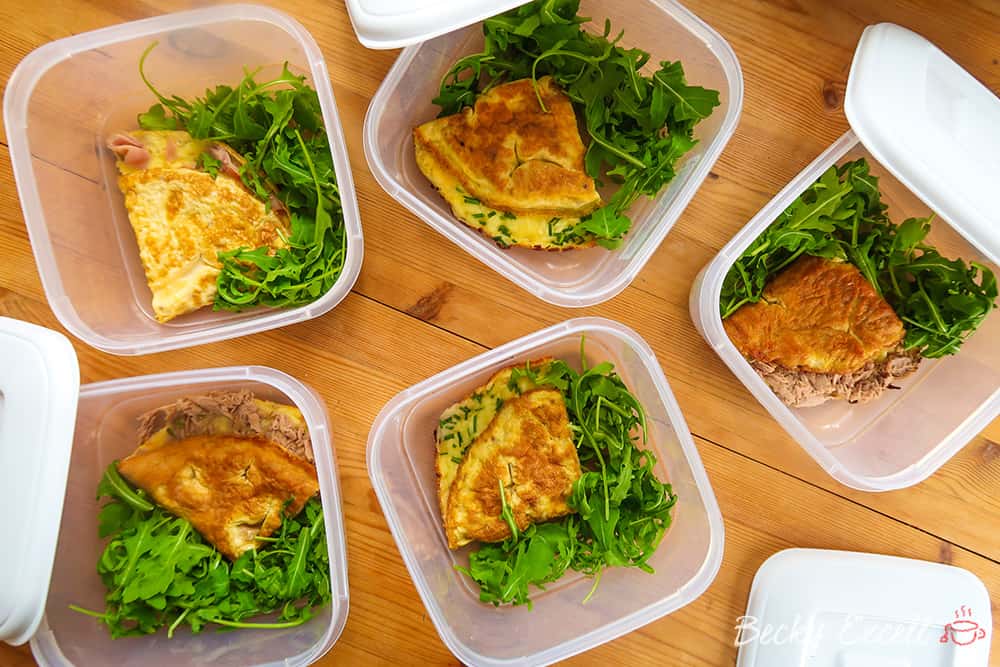 Part 2 I hear you think to yourself?
(yes, that's right, I can read your mind)
That's because I did my first meal prep post last year and you guys have been loving it since then! So I figured it was about time it got a sequel.
Should it be a trilogy? I'll let you decide that – let me know if you want this to become a regular thing!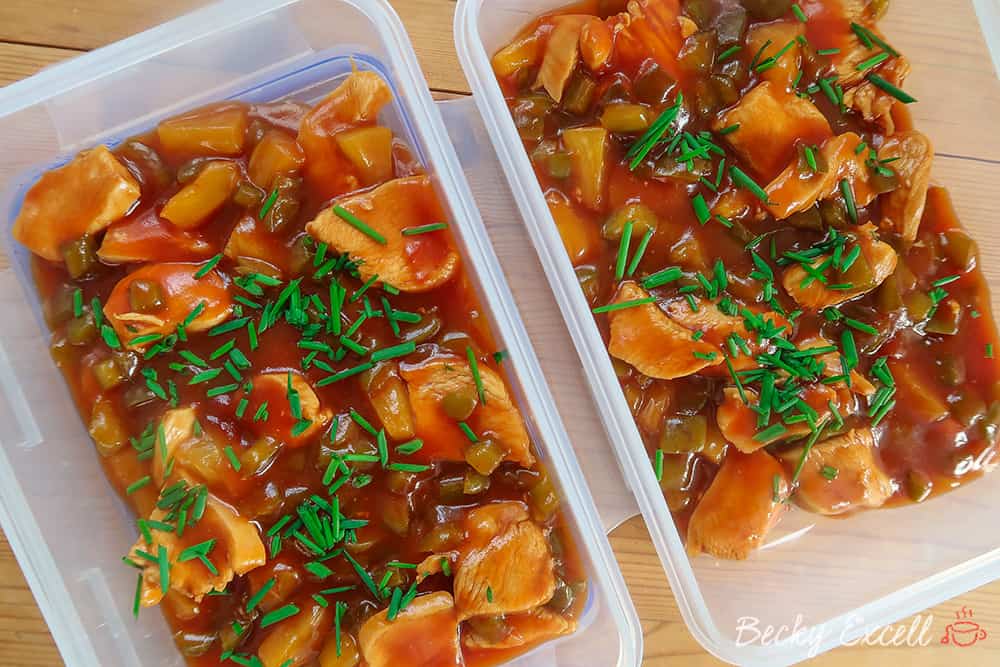 One thing you will definitely need for meal prep is a healthy supply of lunchboxes/tupperware!
For the breakfast yoghurt pots, I used three round little lunchboxes – a big, medium and small one. They were absolutely perfect for storing my lactose free yoghurt, fruit compote and oatcakes.
Lunch and dinner is just a matter of having any old lunchbox to hand, but trust me, you'll need quite a few!
Now you're armed with lunchboxes, here's my 3 weekly meal prep recipes…
This recipe is guaranteed to brighten your day! Basically, you've got the choice of 3 different types of fruit compote which you then combine with lactose free natural yoghurt. Then, you just crumble gluten free oatcakes on top.
Boom!
If you're having breakfast on the go, then you can easily take the compote, yoghurt and oatcakes in separate containers and then combine them together as and when needed. Click here for the recipe.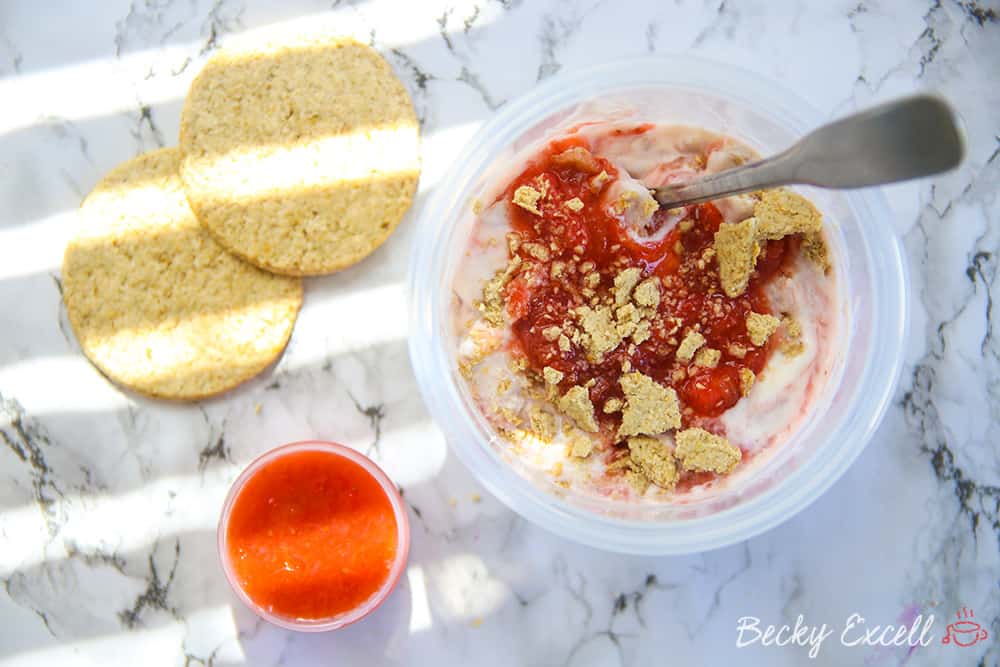 Omelettes are so great when it comes for meal prep because they're awesome hot or cold. Plus. they're not only gluten free, but also low FODMAP too!
Add a healthy amount of filling, fold your omelette over and hey presto – you've got one of my ultimate meal prep lunches in seconds.
It almost makes them feel like an egg taco, omelette wrap or omelette calzone! Click here for the recipes.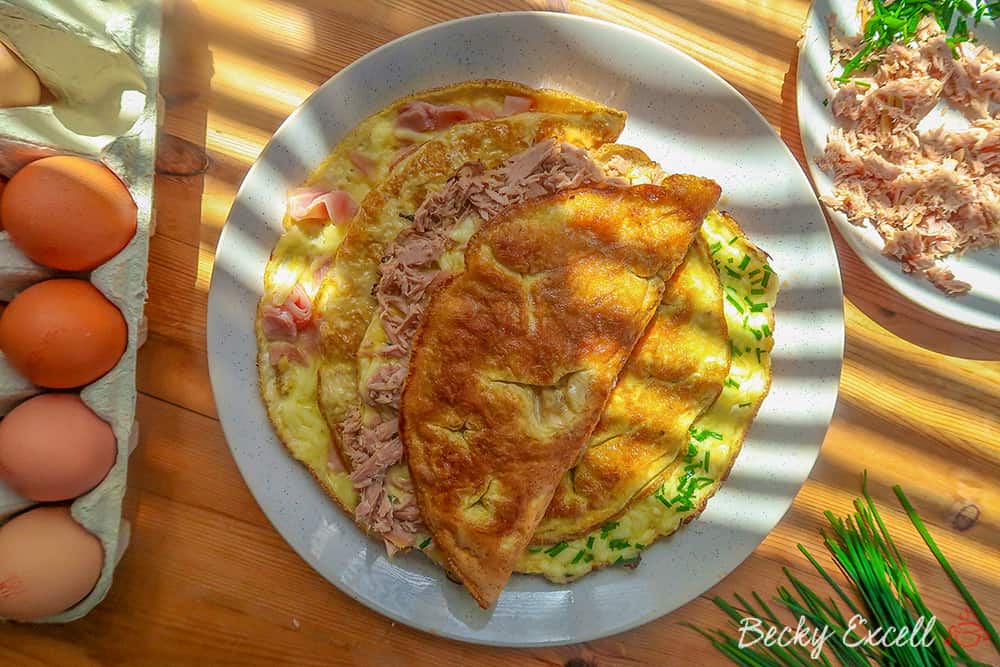 When it comes to gluten free or low FODMAP, the phrase 'ready meals' is rarely one that follows. Sometimes, cooking from scratch every evening of the week definitely isn't what you need after a hard day's work!
That's why I've made 3 homemade ready meal recipes for weekly meal prep – you can easily get an entire week's cooking done in around an hour.
What's on the menu? Sweet and sour chicken, chicken Katsu curry and tomato and spinach pasta! Then, during the week, all you need to do is prepare some rice (or some pasta for the tomato and spinach pasta) and the job's done. Click here for the recipes.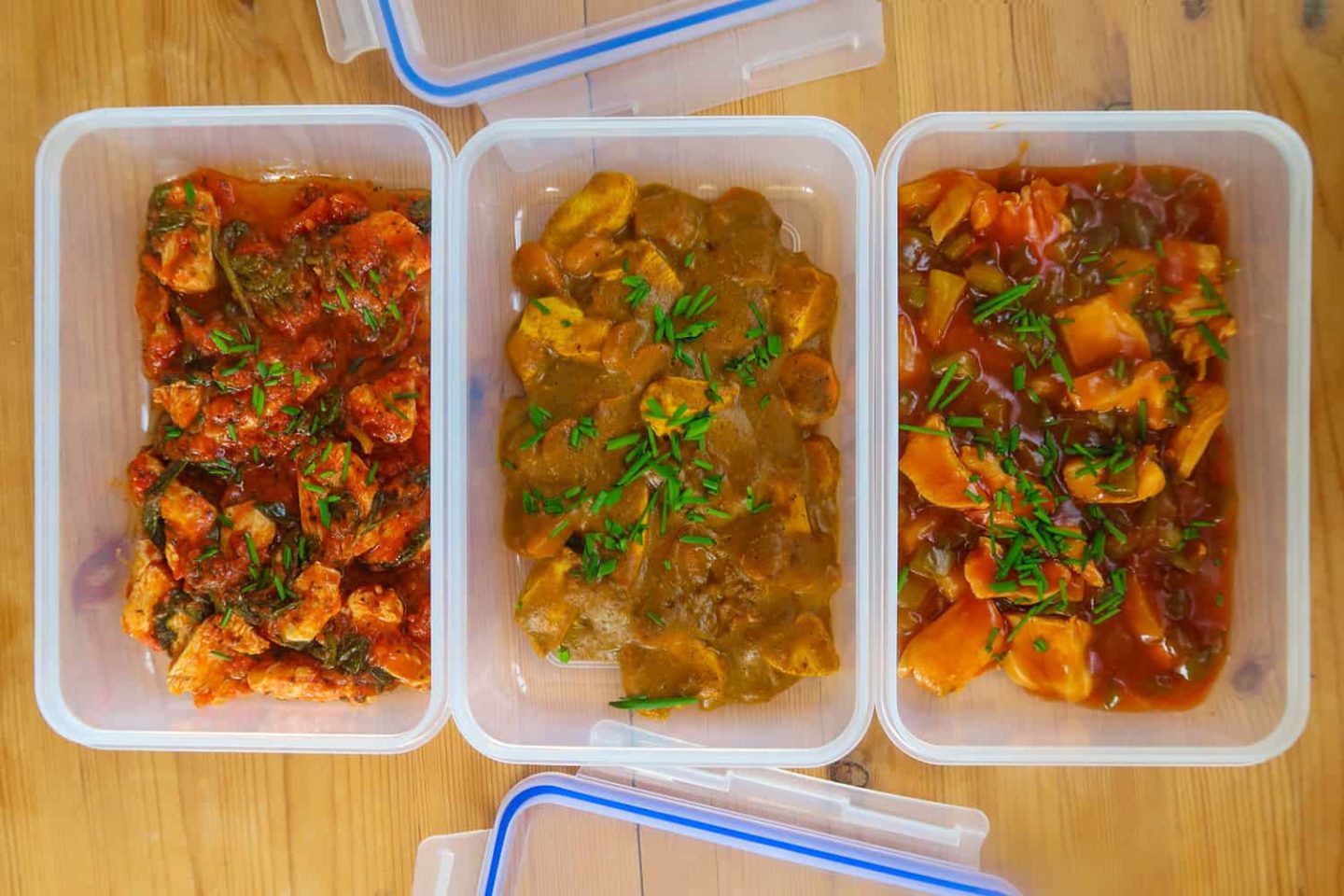 High five! You're all meal prepped and ready for the working week.
So that's my 3 weekly meal prep recipes done and dusted! Are you feeling prepared now? Because I know I am! I actually made a vlog of me making all of this one Sunday, so check it out if you want to see how I got on. It really is possible to single handedly sort your meal prep for the week ahead in one afternoon.
Looking for more meal prep inspo? Check out part 1 of my weekly meal prep recipes for tons more ideas.
What was your favourite recipe? Any questions about meal prep or my recipes in general? Please do let me know by leaving a comment below or on Facebook / Twitter / Instagram!
Thanks for reading and have a great week,
Becky xxx
Oh and don't forget to pin this for later!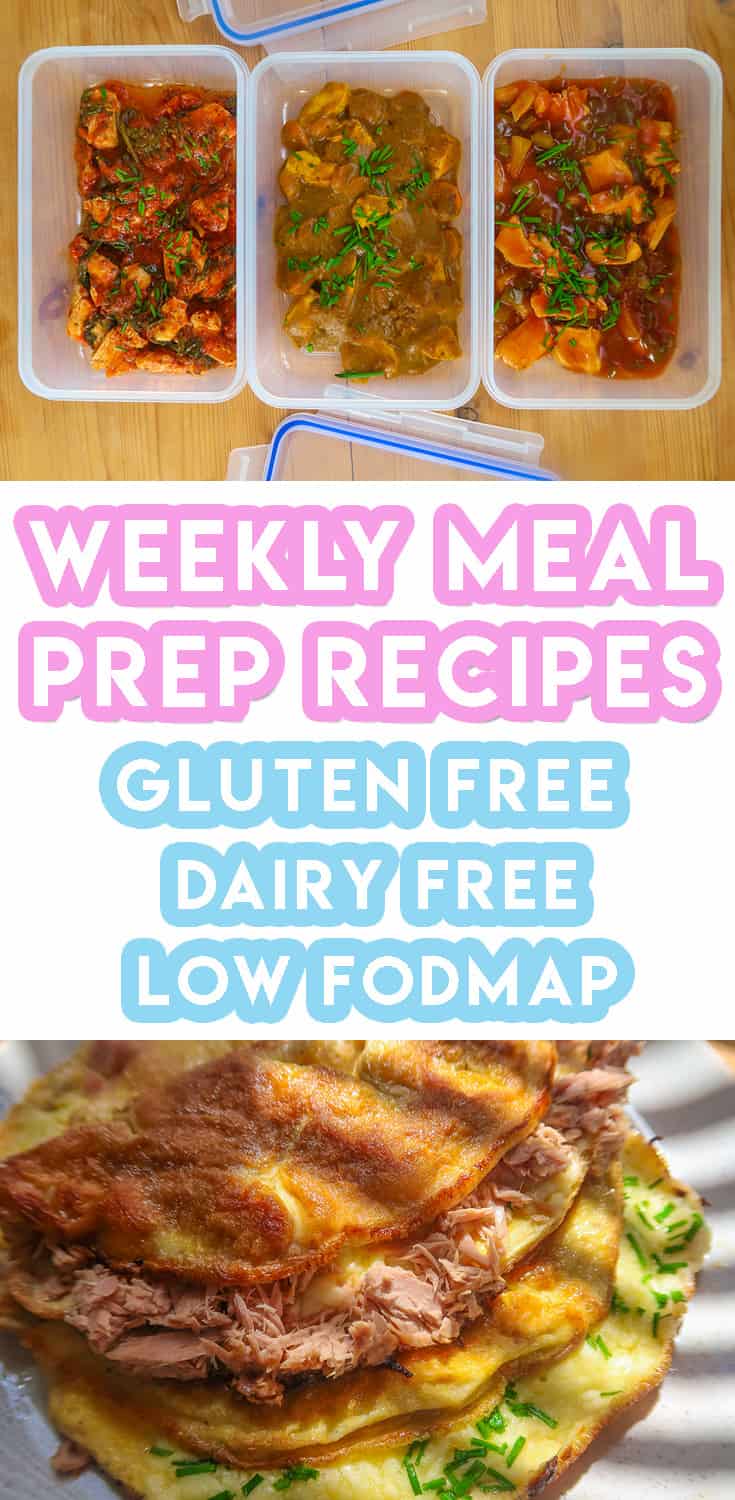 Comments