If you're looking for gluten free in London, here's 18 places you absolutely MUST visit.
Unlike most places, there's no shortage of choice when it comes to gluten free in London. It's quite the opposite actually. With so much choice, I've cherry-picked the best places that will make you say "I can't believe that's gluten free."
Scroll down to discover these amazing places in a list, or you can check out a video of them in action below.
This is part one of my gluten free London posts to help you find loads of gluten free cafes and restaurants in London. There is a whole host more gluten free London destinations that I will get round to shouting about next time. But for now here is part one in my gluten free London guide.
1. Whole Foods 20 Glasshouse Street W1B 5AR (more locations across London)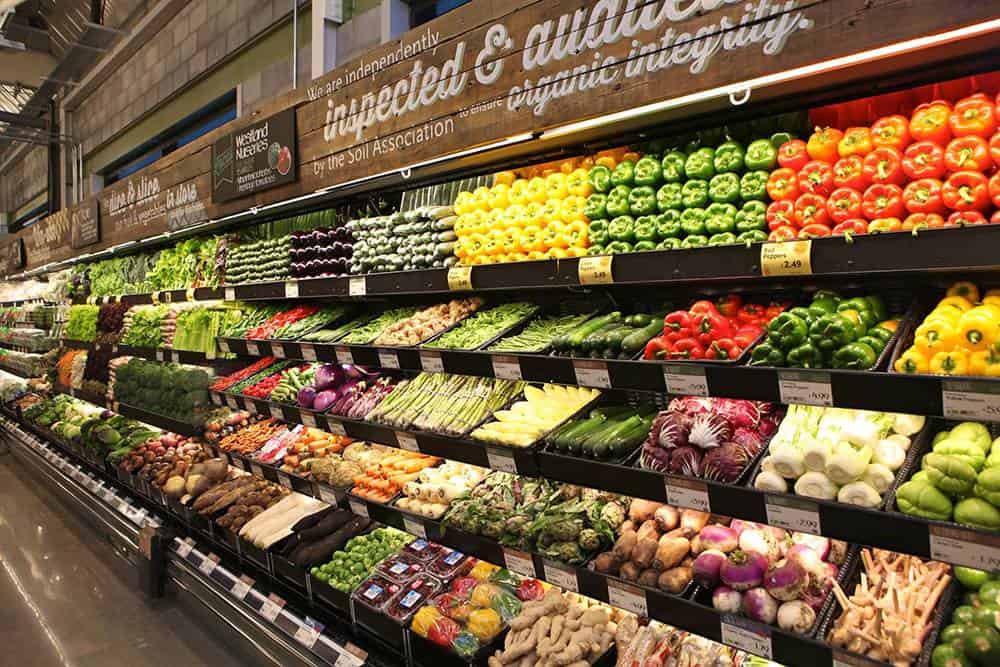 There are lots of Whole Foods around London and they are a great place to go to buy pretty much anything free from. If you don't know what Whole Foods is, it is essentially a supermarket, but a supermarket that I would say is a little higher end. It is more expensive but then that allows for lots of free from products to slink onto the shelves.
From gluten free bread, to gluten free cakes, gluten free cereal, gluten free pasta & lots of dairy free & vegan options too. Whole Foods is definitely a place to check out for food on the go whilst in London & also a place to go & wish you had one where you live!! I'd recommend everyone checking a Whole Foods out to discover gluten free & dairy free brands you are unlikely to find in one of the big 4 supermarket chains.
2. Leggero 64 Old Compton Street W1D 4UQ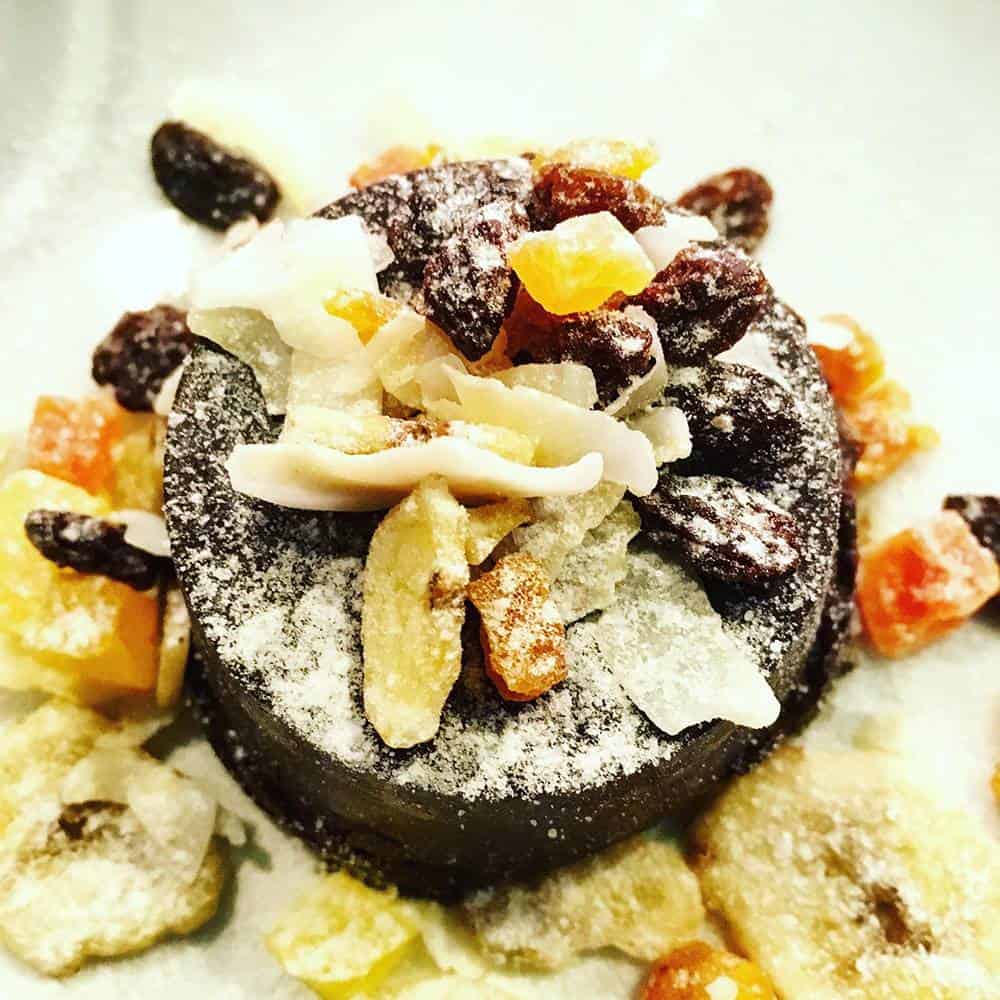 Based in Soho, Leggero (previously named La Polentaria) is a great little find if you are looking for gluten free in London. It is quite simply a gluten free Italian kitchen. Run by Italians who know how to make the best Italian food whilst still making it 100% suitable for us gluten free folk. From gluten free cheesecake to gluten free tiramisu. From homemade gluten free pasta to lots of Italian polenta (hence their previous name!). It's near a lot of the West End theatres (& 2 minutes from where I once worked!) I'd highly recommend if you are looking for authentic Italian gluten free in London. Gluten free London at its finest!
3. Herman Ze German 33 Old Compton Street W1D 5JU (more locations across London)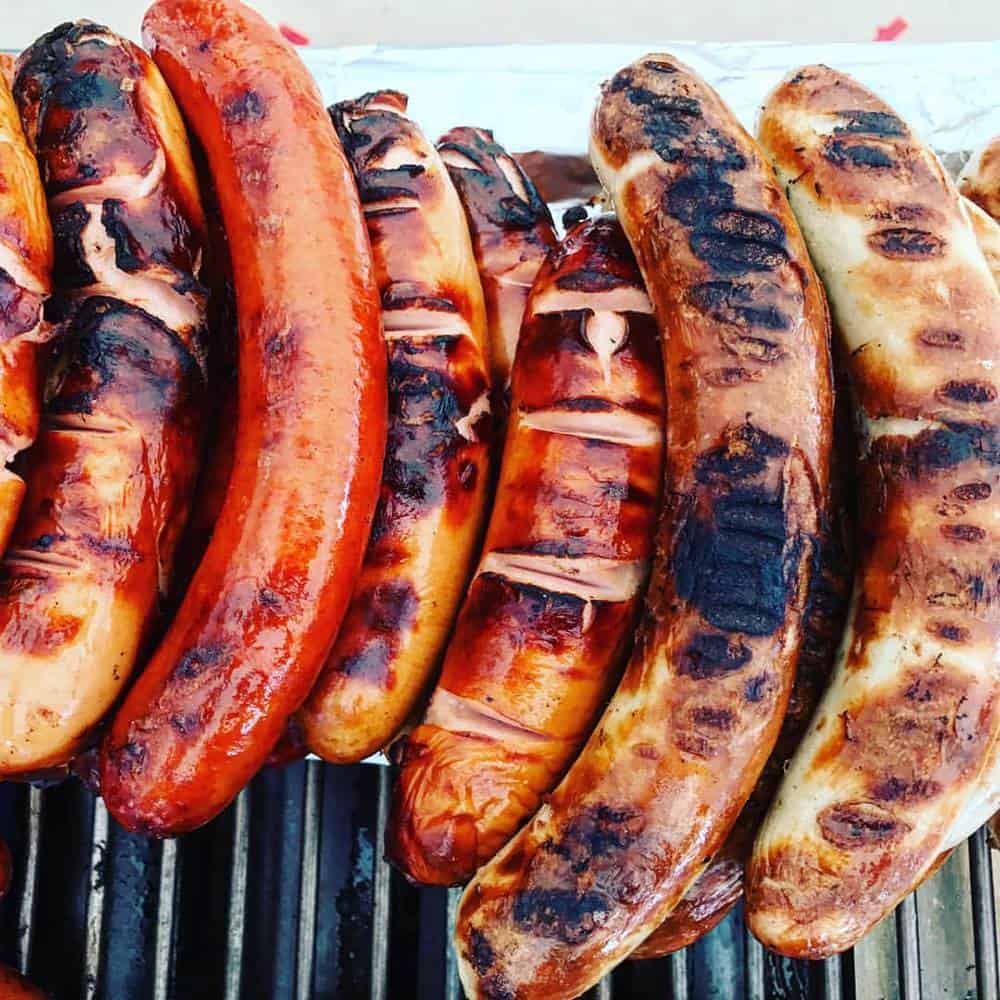 So Herman Ze German is situated near Leggero in Soho. As the name suggests this is a german sausage place and is great if you are looking for a quick lunch in central. All the sausages are gluten free and they do great chips too. I often only get the chance to have a gluten free german sausage at a Christmas Market (& even then not all of them are) so it is great the Herman Ze German are ensuring we can have our sausages gluten free in London!
4. Farmstand 42 Drury Lane WC2B 5AJ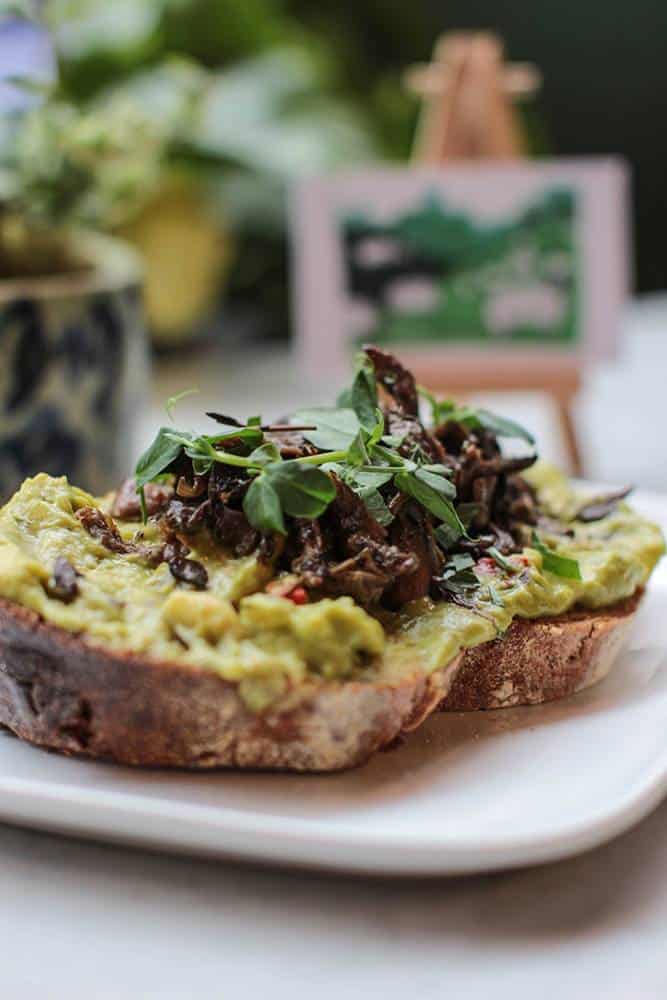 Now I only came across Farmstand by chance recently and I am so glad that I did. So much of the menu is gluten free and they have lots of dairy free options available too. You can essentially build your own box of food for breakfast/brunch or lunch. It truly is delicious on the go food.
Not that long ago I had the Banana Bread Breakfast from these guys, which is entirely gluten free & dairy free too. Toasted gluten free banana bread with coconut yoghurt and fruit compote – it was great. It's located very close to Covent Garden so if you are in the area and fancy a healthy, wholesome meal I would recommend Farmstand! A must visit for any gluten free London trip.
5. Rossopomodoro Seven Dials 50-52 Monmouth Street WC2H 9EP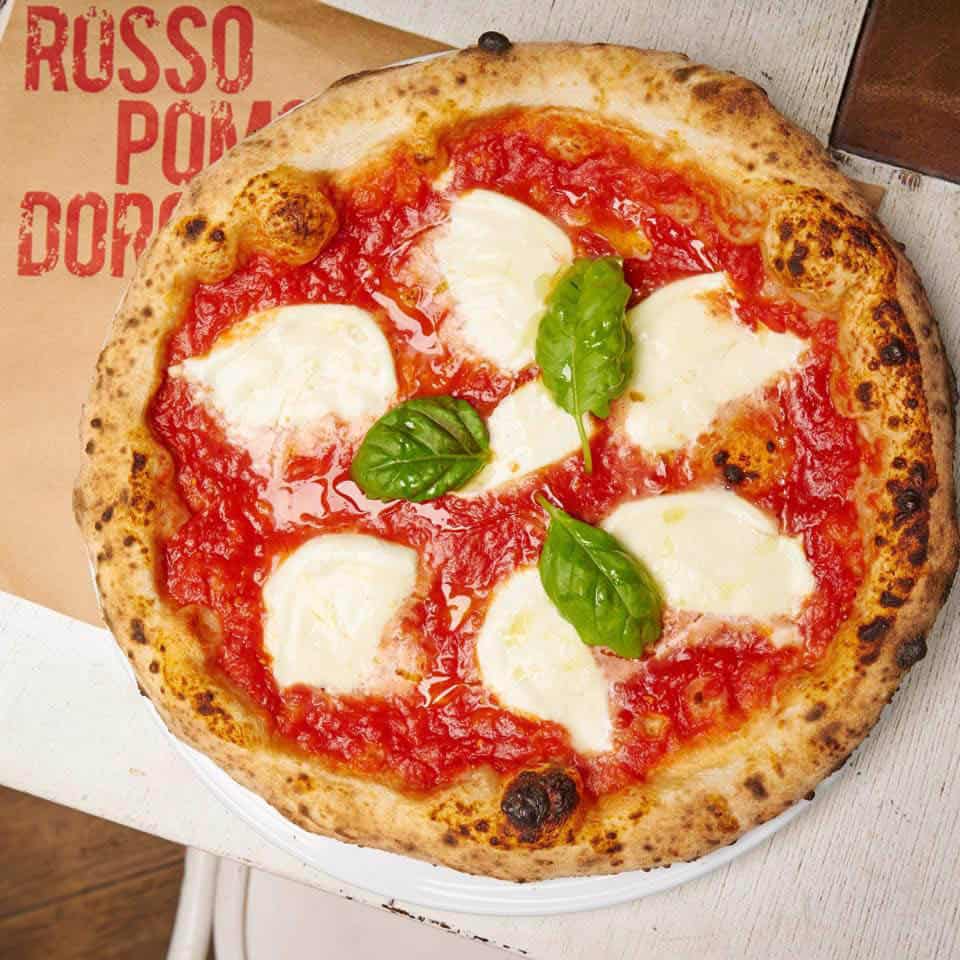 Finding pizza that's gluten free in London seems to be more troublesome than it should be. Of course I know the chain restaurants all offer gluten free pizza, but when I visit other cities I find there are some amazing central gluten free pizza restaurants, its not as easy in London. HOWEVER… Rossopomodoro stands out for me as being one of the very best gluten free pizzas around. You do need to let them know that you want a GF pizza in advance but it's worth it as I have experienced some excellent pizzas here. They have quite a few restaurant locations across London so you're never too far away from one.
6. Planet Organic 10 Devonshire Square EC2M 4AE (more locations across London)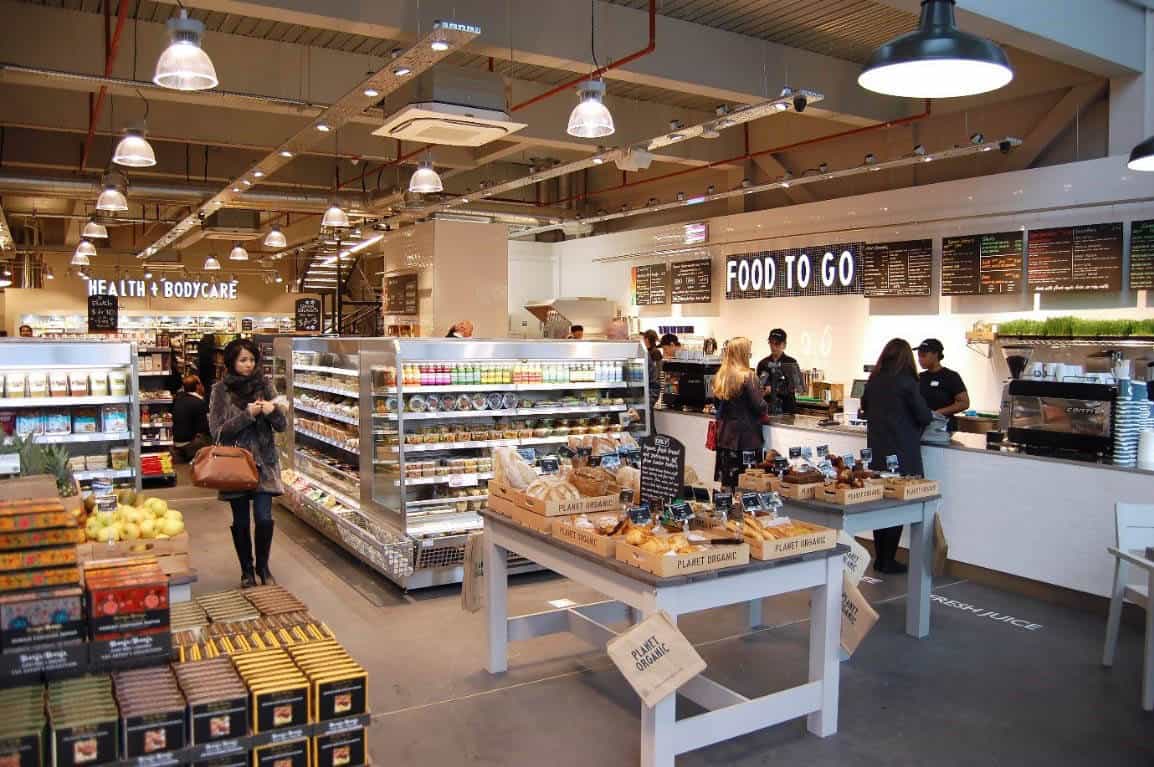 I guess Planet Organic is another place that's a little similar to Whole Foods in that it is essentially a supermarket. However, again like Whole Foods it is much better than a regular supermarket for us gluten free folk as there are tons of gluten free options within. Plenty of gluten free pizza, gluten free snacks, gluten free baking ingredients, gluten free soy sauces etc & the dairy free cheese selection and dairy free ice cream is great too.
They are dotted around London which is great & also serve some hot food which often has gluten free options for quick lunches on the go. We often go just before we leave London as there is one very close to Liverpool Street Station! Make sure you do the same and take a little bit of gluten free London home with you 🙂
7. Honest Burgers 4A Meard Street W1F 0EF (more locations across London)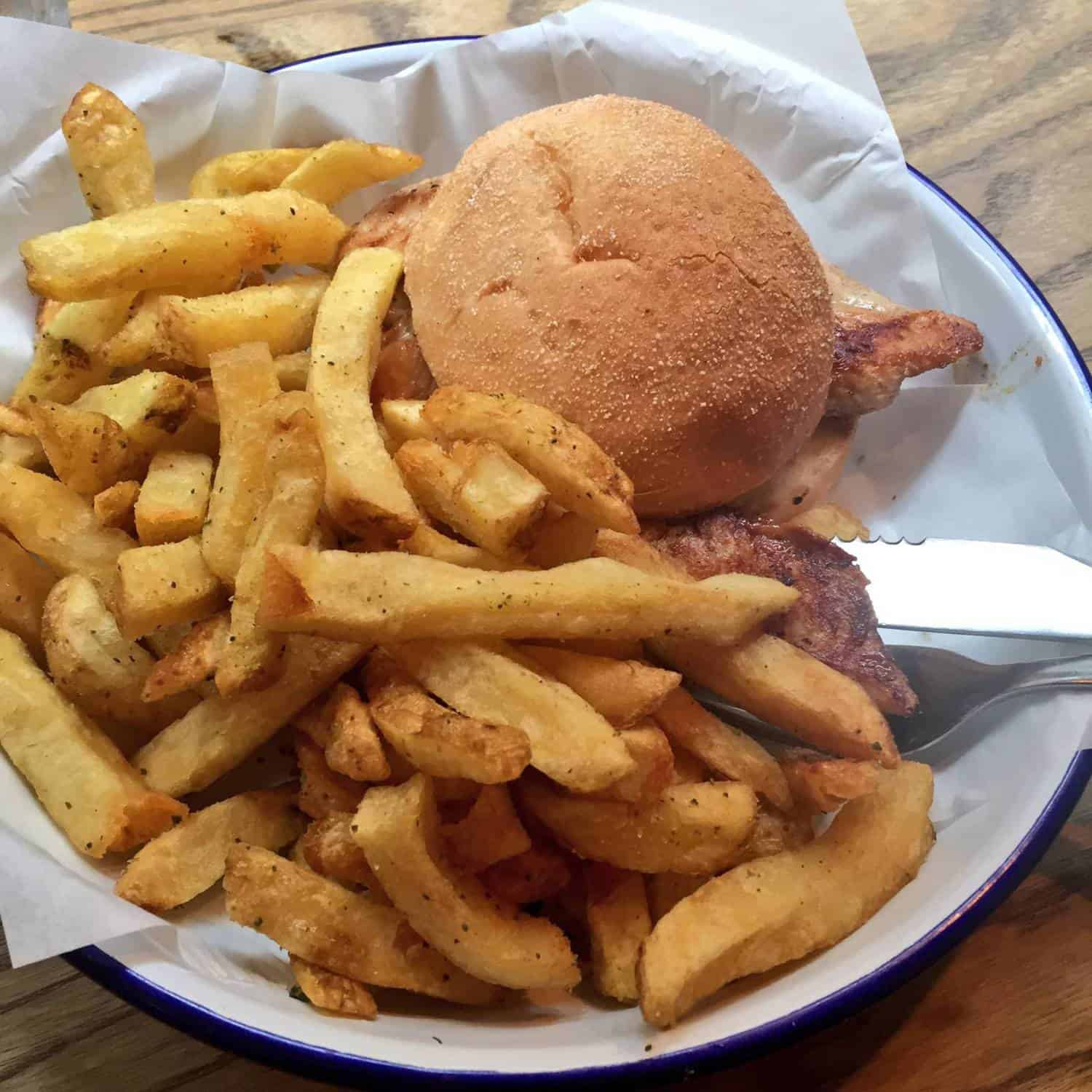 My favourite place to eat dinner is London in Honest Burgers. Honest Burgers is certainly not just a place that gluten free folk will claim in to be their favourite… everyone I have ever met loves Honest Burgers. The burger patties are all gluten free and they do the best gluten free burger buns around. They hold together amazingly, they taste great. I can't say a bad word about them.
However the best thing about Honest Burgers for me is their amazing rosemary fries which are also gluten free. Seriously you'll have the best meal out at Honest Burgers. Definitely in my top 5 recommendations for eating gluten free in London.
8. Artisan Gluten Free Bakery 167 Upper Street N1 1US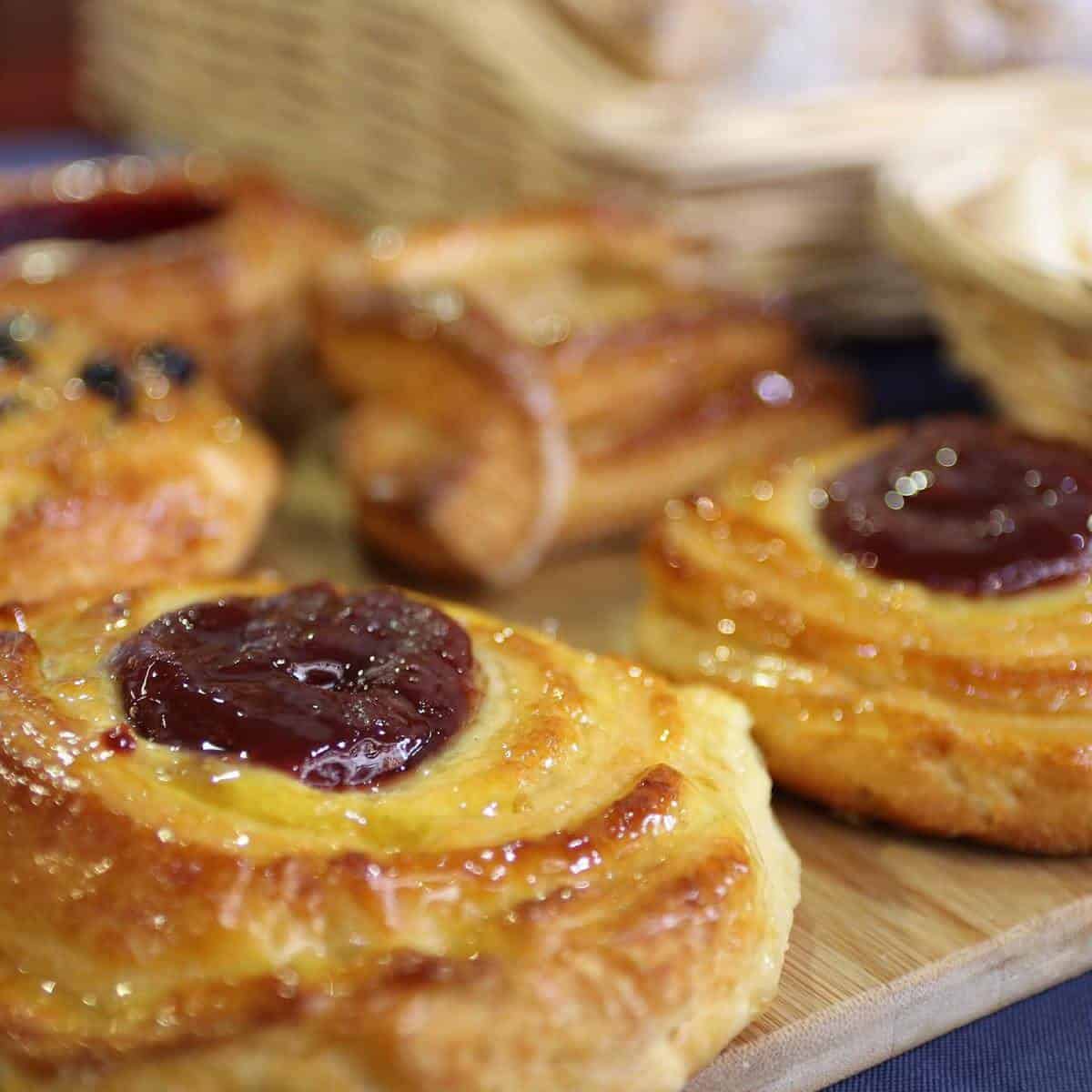 This is certainly my favourite gluten free bakery in London. They have a wide variety of gluten free breads, cakes and bakes served fresh every single day. For me the best thing about Artisan Gluten Free Bakery is the gluten free pastries. The gluten free danish pastries are all out of the world, and the gluten free croissants are perfection.
Not only can you take all of these things away to have at home or on the go, they also have a cafe within. The cafe menu for breakfast, brunch and lunch is amazing and features everything you could ask for in gluten free form. If you get the chance to pop over to Islington, this is certainly your #1 place to go for gluten free in London!
9. Beyond Bread 2 Charlotte Pl W1T 1SB & 267 Upper Street N1 2UQ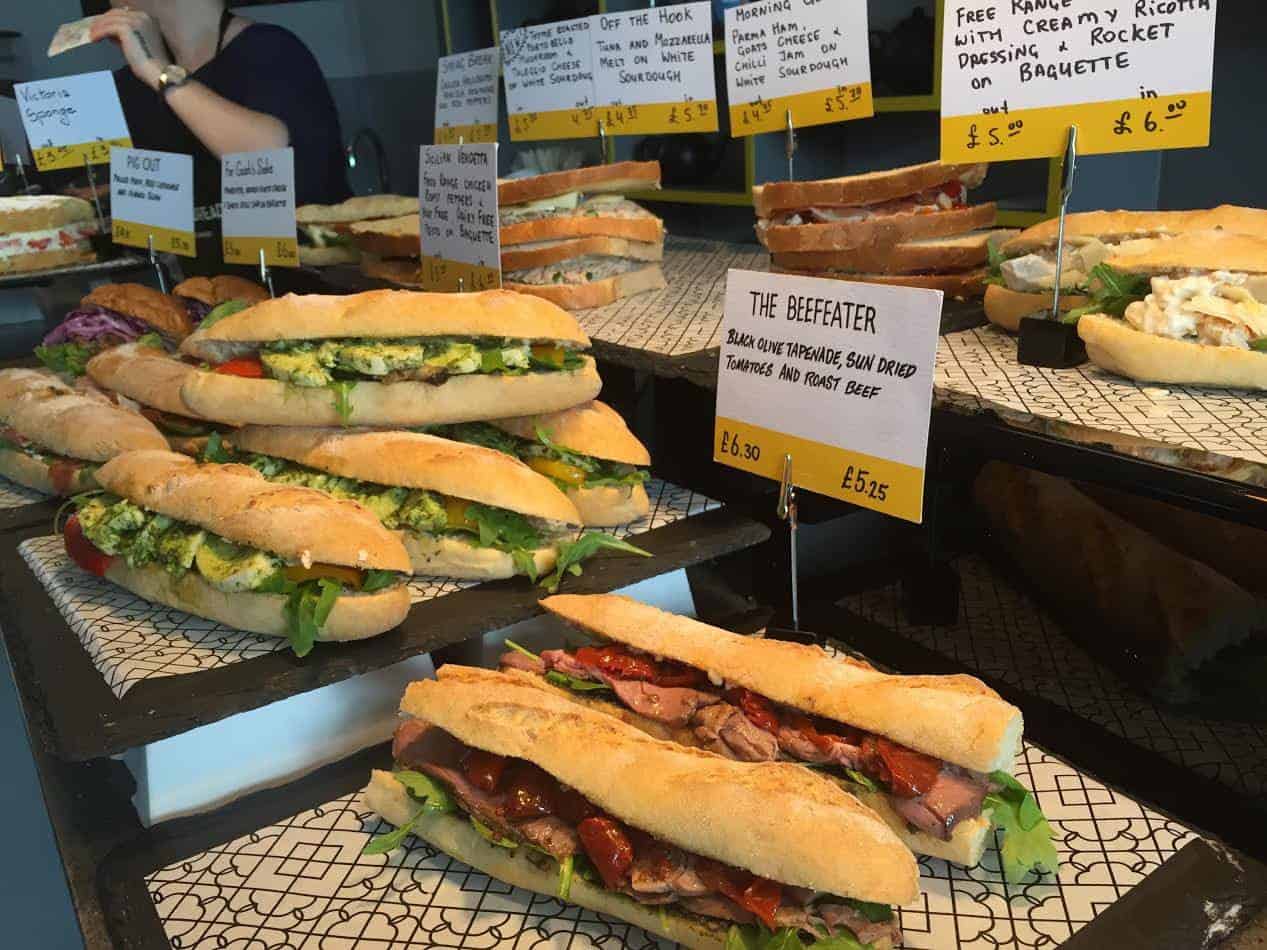 Beyond Bread is a 100% gluten free bakery with a couple of destinations across London. My favourite location is in Fitzrovia, it's very central, not far from Oxford Street and Soho, and makes for the perfect lunchtime destination.
Beyond Bread bake all types of gluten free bread fresh daily and well as a wide range of gluten free cakes, the gluten free cinnamon rolls and gluten free chocolate twists are delicious. However, my favourite thing to get from Beyond Bread has to be a gluten free toasted sandwich. I always get a gluten free tuna melt toastie and it just makes me smile all day long!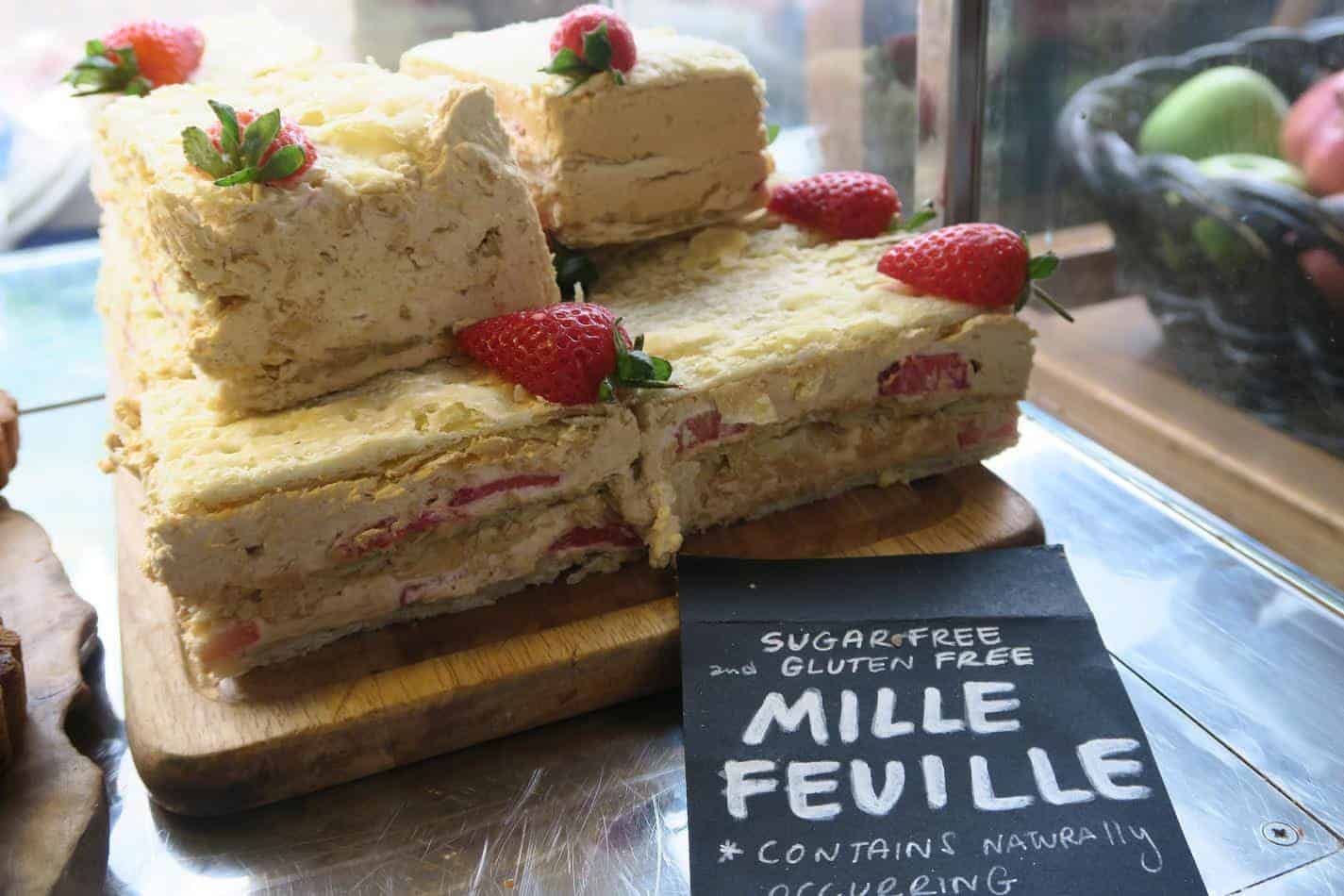 Another Islington bakery that offers plenty of gluten free is Romeo's Sugar Free Bakery! As the name suggests Romeo's prides itself on being sugar free (which is great for me as I do try to have less sugar in my diet!). Nearly all the cakes on offer are gluten free and many are both dairy free and vegan too.
They look beautiful and taste even better, the gluten free mille-feuille is amazing! They also do gluten free crepes at the weekend which I'd highly recommend trying out. You actually can't go wrong trying out Romeo's for gluten free in London.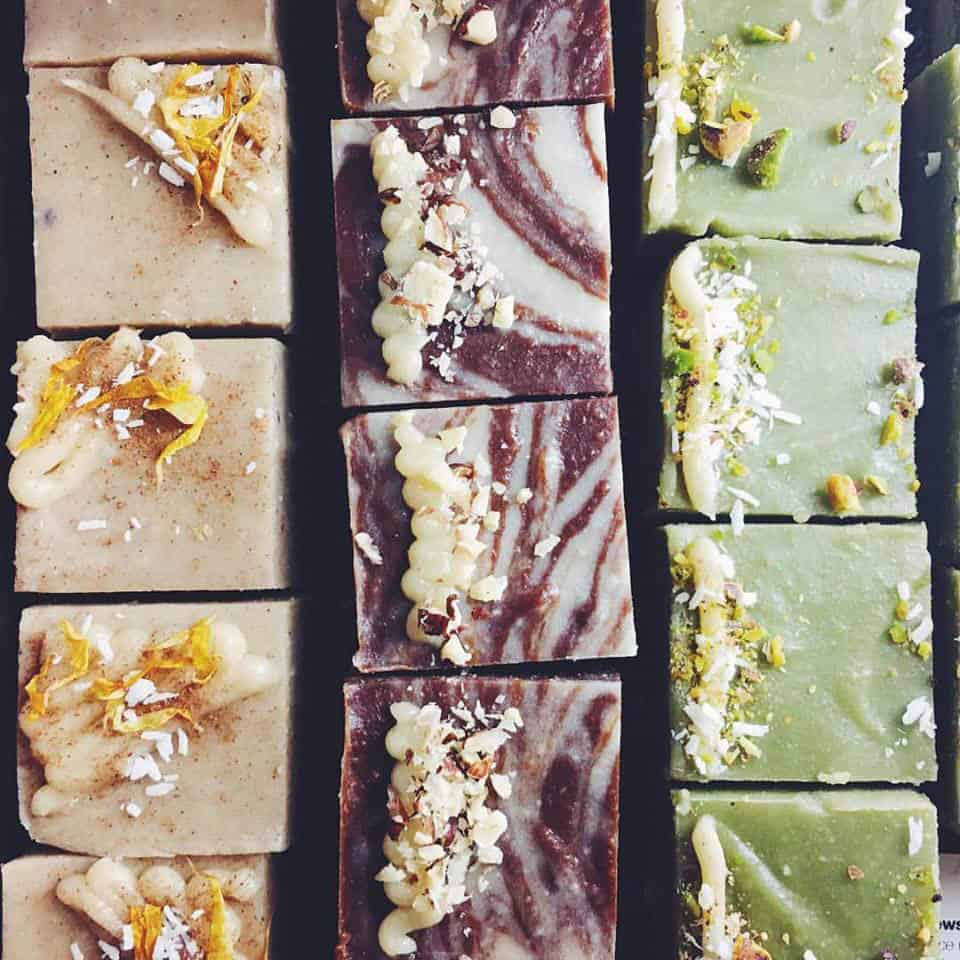 Now, Pride Kitchen is a relatively new discovery for me, but it's a great place to stop off for lunch at if you are around Covent Garden. Yes they do an amazing range of salads but that's not all they do! The drinks menu is amazing for starters, the variety of hot drinks, juices and smoothies is heavenly. But then the food menu is even better! Lots of homemade gluten free bread is on offer alongside soups, tapas etc – the menu is always changing. It's quite a small place, but it's definitely somewhere I would recommend for gluten free in London! Oh, and Neals Yard is just a really cool place too!
12. Yorica 130 Wardour Street W1F 8ZN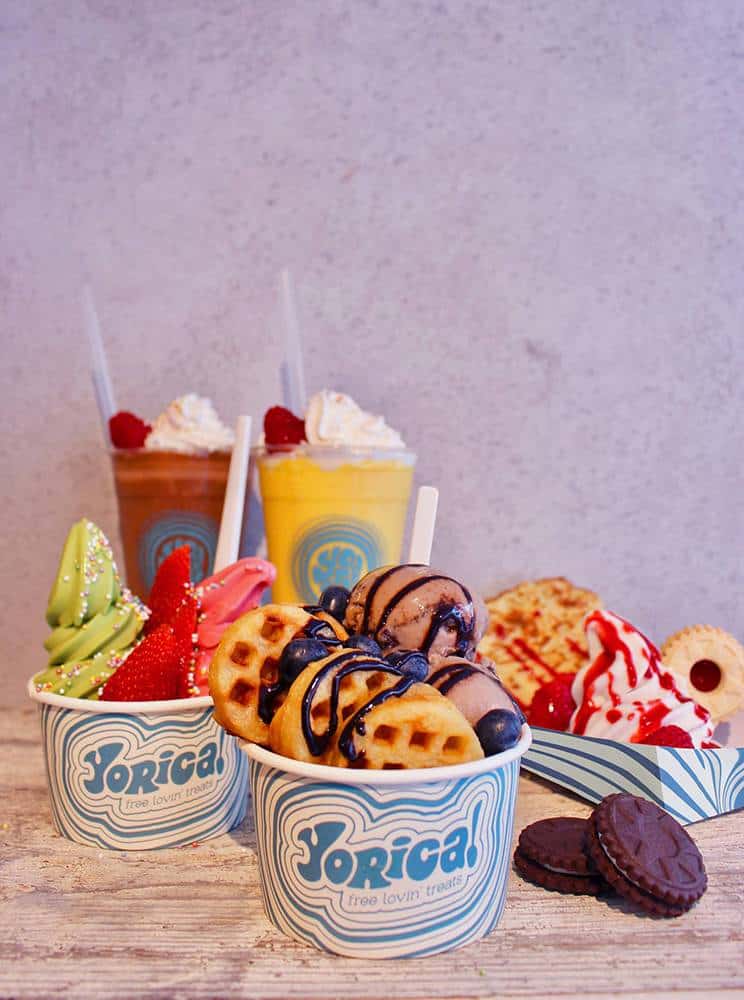 When Yorica opened Mark and I got a little bit too excited, but it was totally worth it. Yorica is essentially a free from ice cream parlour. It's gluten free, it's dairy free, it's egg free, it's nut free, it's vegan and it's awesome! All their ice cream is suitable for those who eat dairy free which is great and they offer gluten free waffle cones too!
The ice cream flavour selection is huge from gooey vanilla brownie to bubblegum there is literally something for everyone. Oh and whats more, Yorica also serves up gluten free crepes and hot gluten free waffles, perfect for a slightly chillier day! There aren't many places that offer gluten free in London on this scale!
13. Cookies and Scream The Market Hall, Camden Lock Place NW1 8AF & 130 Holloway Road N7 8JE
Cookies and Scream is literally the greatest place on earth. If I've said this for anywhere else I was lying, honestly Cookies and Scream cannot be beaten. It's a 100% gluten free and vegan cookie & shake bar based in both Camden and Holloway Road. Seriously, I have been going here for years and you will not find anywhere better if you fancy a sweet treat in London.
Cookies and Scream has an amazing style and attitude as well, you won't forget it once you've been… you'll keep dreaming about it (I still do). My favourite shake has to be the cookie dough and salted caramel shake… the gluten free cookie dough balls are insane. In terms of cakes and bakes, you won't go wrong, whatever you choose… I always bring a box with me and take loads home! The gluten free peanut butter cookies (Chicos) are amazing, the gluten free donuts are delightful, the gluten free pecan pie is mind blowing. Literally I could just go on forever, but I won't… I just urge you to head down to Cookies and Scream, it's the best for gluten free in London!
14. Bird 42-44 Kingsland Road E2 8DA (more locations across London)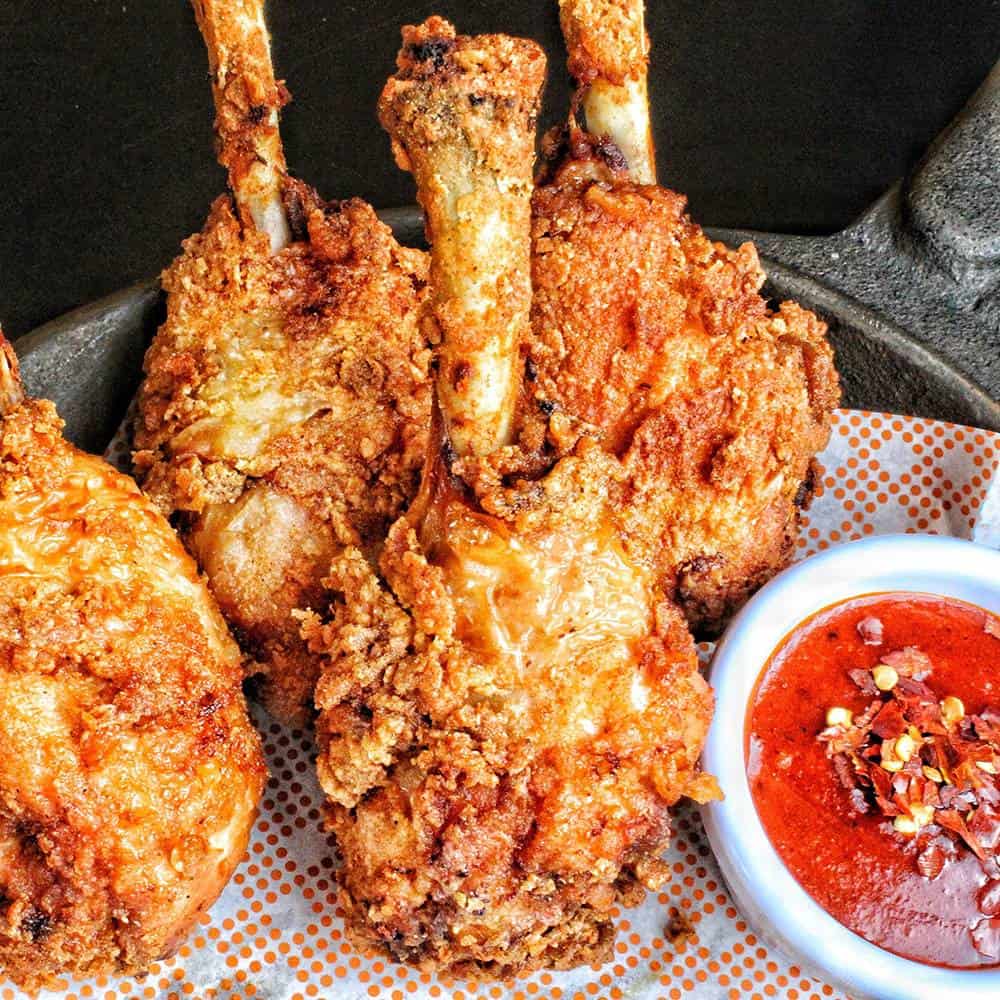 If you are on the lookout for gluten free fried chicken in London then Bird is a great option for you. All of their fried chicken is prepared without gluten so there is definitely something delicious on the menu for you to choose. They also do a wide range of made in house sauces which are the perfect dipping accompaniment to your gluten free fried chicken!
15. Dishoom 12 Upper St Martin's Lane WC2H 9FB(more locations across London)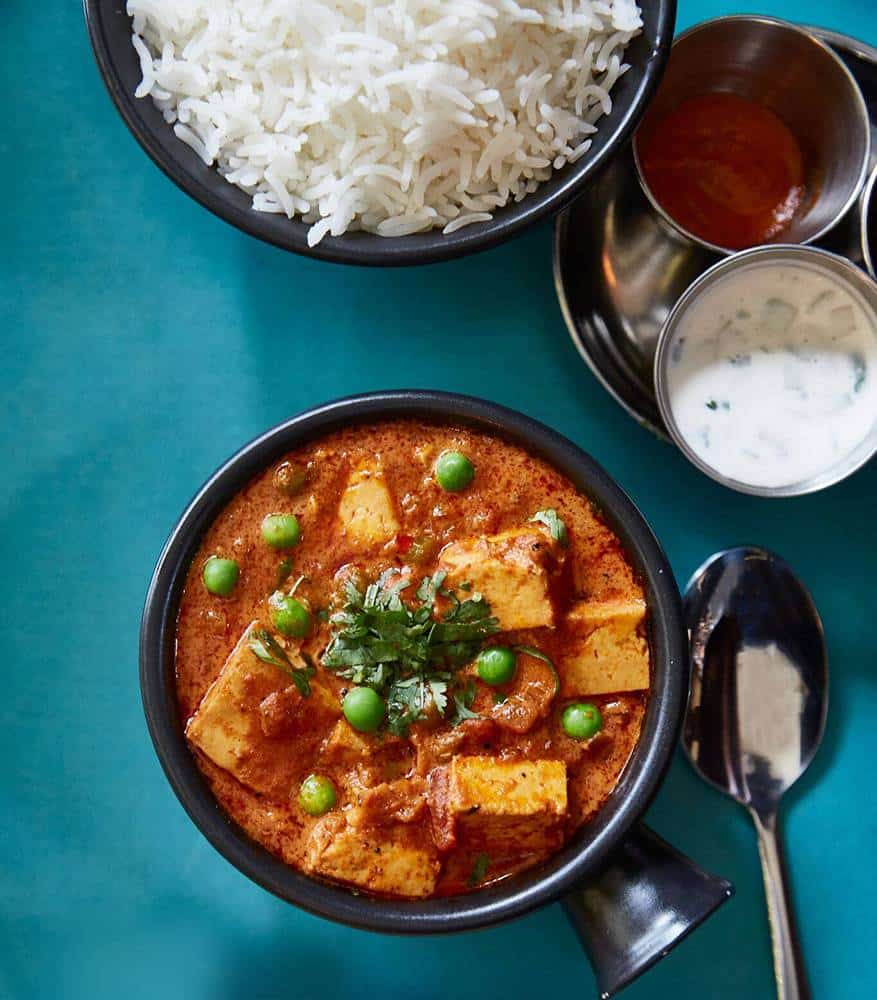 Dishoom is a great option if you are looking for gluten free Indian food across London. There are 4 Dishoom restaurants, all centrally located across the Capital, all with extensive gluten free menus. There is plenty on offer from gluten free curry to even some gluten free Indian desserts.
What I like most about Dishoom is that it feels very authentic, authentic gluten free Indian food in the heart of London – perfect!
16. Joe's Southern Table & Bar 4 King St WC2E 8JD (more locations across London)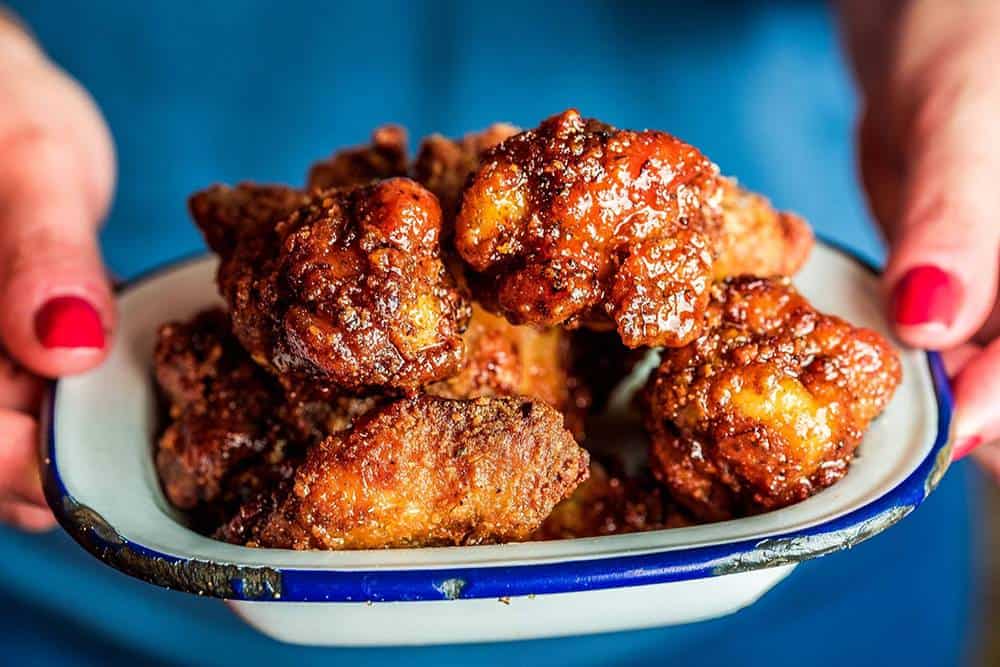 Joe's Southern Table & Bar has a couple of restaurants in London but for me the convenience of the Covent Garden location is why this place is so great. If you are looking for a very central place for gluten free fried chicken in London then Joe's is definitely somewhere I would recommend.
17. Leon Spitalfields Market, 3 Crispin Place E1 6DW (more locations across London)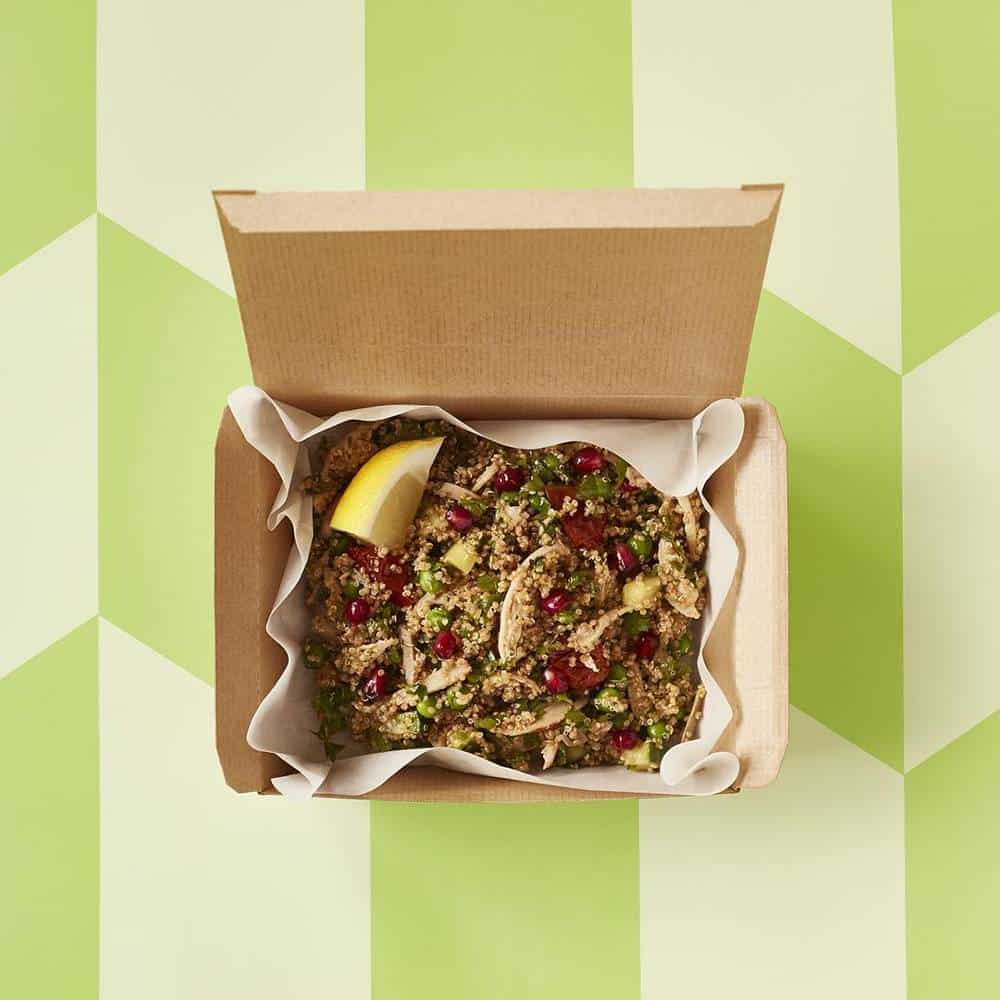 I LOVE Leon. I'm so glad that Leon has now expanded beyond just London too, but for now let's talk about Leon in London! Leon is essentially a healthy fast food restaurant. For breakfast they do a great selection of gluten free breakfast pots – the salmon & avocado + the poached egg, ham & truffle gruyère pots are my favourites. Lunch is even better though for gluten free there is so much choice! From gluten free chicken satay and gluten free thai green curry to gluten free chicken meatballs and gluten free sweet potato stew, it's perfect food on the go. But seriously make room for some a gluten free cake too 🙂 It's the most convenient place for gluten free in London.
18. Niche 197-199 Rosebery Avenue, London, EC1R 4TJ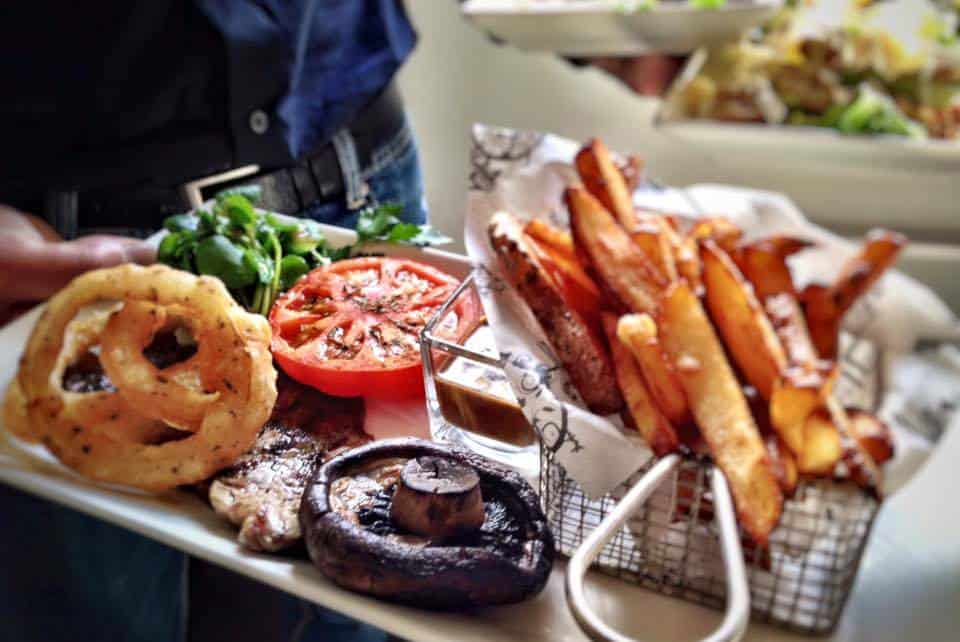 Niche is the restaurant that we have all been yearning for. It's the perfect place to go for dinner in London as it's a 100% gluten free restaurant! The menu is vast and also offers dairy free options for those who need them too. From sausage and mash to chicken pie, from mac & cheese to gluten free fried chicken – this place has everything. It's very close to Angel tube station so if you're in the area it's a great place to go for gluten free in London, I'd recommend booking as it does get busy in the evenings, as you can imagine!!
——————-
Right, I think that is quite enough for Part 1 of my gluten free London guide. Stay tuned for more coming very soon as I must admit, I haven't even featured all of my favourite gluten free London destinations just yet… thought I would keep you hanging a little longer! Let me know if you have found any other gems that would be in your gluten free London guide. Just drop a comment below, or on Facebook/Twitter.
Thanks for reading and watching!
Becky xxx
Comments