Dairy free cheese is a must in our household. As Mark is lactose intolerant we have a pretty much entirely dairy free household and that's a-OK with me.
I've just got so used to eating dairy free cheese all the time that I really don't notice any difference. I actually really like it and it's the least I do since he ends up eating gluten free all the time too!
One of the things that I often get asked on social media is what is the best dairy free cheese out there. I've tried A LOT of different types so here's a rundown of my favourites… let the list brie-gin! (Not a spelling mistake or a recommendation of combining cheese and alcohol, it was supposed to be a pun)
1. Mozzarisella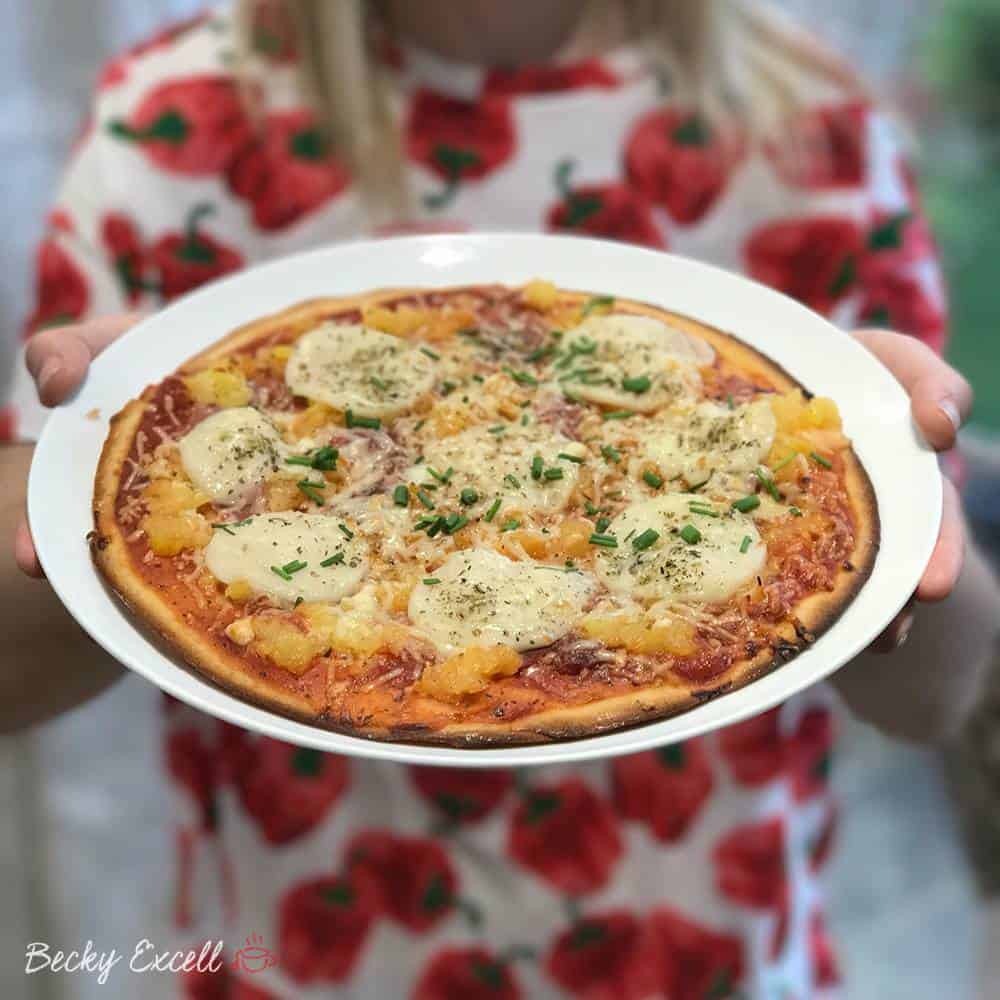 Mozzarisella is a vegan cheese that melts like a dream. It comes in a range of flavours too (from blue cheese to smoked), all of which are epic.
It's literally perfect on pizzas… who would have thought this dairy free cheese is made from rice? The photo above shows some beautiful circles of Mozzarisella on a Venice Bakery UK base.
2. Violife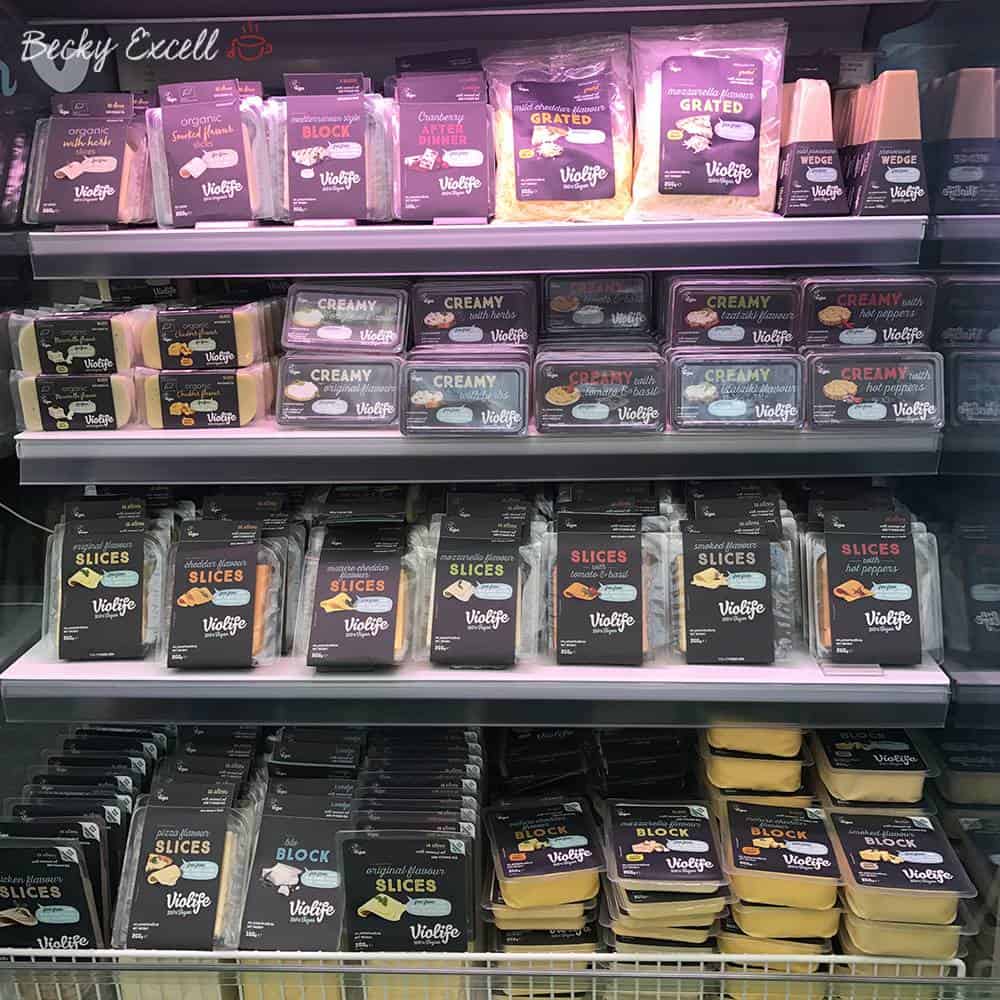 Violife was one of the first dairy free cheeses I came across. It's made predominantly from coconut oil and I love the insane variety that their range offers.
The range has expanded extensively since then with dairy free halloumi style and the after dinner cranberry style. Of course, you can't forget the classic vegan cheddar cheese either!
3. Follow Your Heart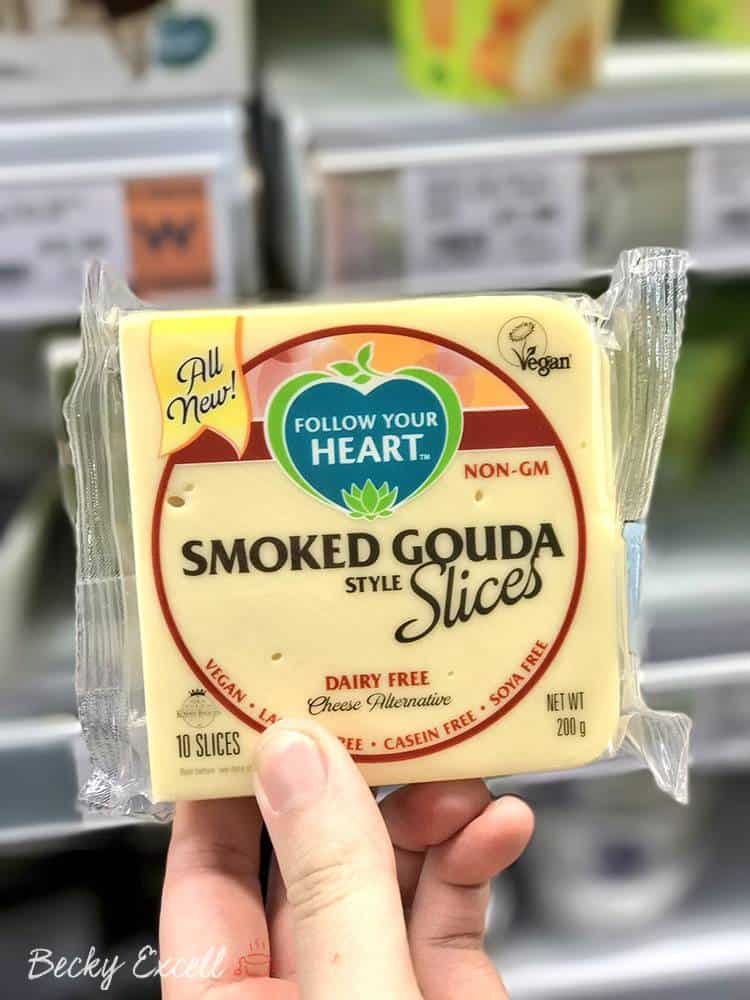 Another dairy free cheese that offers ultimate meltability! Follow Your Heart's gourmet shreds are best of the bunch when it comes to grated vegan cheese and their Parmesan is a regular fave on top of our gluten free pasta dishes.
I've recently become obsessed with putting the dairy free Smoked Gouda Slices in my toasties, epic!
4. VegAmigo Pizza Melty

I first came across Pizza Melty earlier this year when we were staying in an AirBnB in Brighton. We wanted to have a night in and cooked up a simple tomato pasta dish using this amazing cheese which we found in a local co-operative supermarket.
Obviously every pasta dish needs cheese and this dairy free cheese was absolute perfection.
As the name suggests, yes this is a melty vegan cheese! I don't think they'll arrest you if you use it on something other than a pizza. But go ahead, break the rules.
5. Bute Island Foods – Sheese

You'll see Butes Island Foods Sheese stocked in a whole host of different shops, online and offline. You might think "why can't I buy this dairy free cheese in more shops?!" but allow me to blow your mind.
What you may not know is that Butes Island Foods makes the own brand dairy free you find in Tesco and Sainsbury's (it makes sense once you look at them!) A very convenient and tasty option to grab.
6. Vegusto

Vegusto's vegan cheeses are award winning for a reason – they rock. They're a firm favourite among vegans and after one taste, you'll definitely see why.
Some of their dairy free cheeses don't melt and are better for a good ol' cheese and pickle sarnie, whilst others will melt down to make the perfect panini filling.
7. Nutcrafter

As you would imagine, Nutcrafter make their vegan cheeses out of nuts. If you're wondering how nut-based cheeses can really taste like actual cheese well… just try some!
Their cheeses are handcrafted by culturing and activating raw nuts with a process similar to traditional dairy cheese-making. This offers the cheese a natural and authentic taste and texture.
They offer a whole host of dairy free cheeses that I've never seen from anyone else. It's nuts. Literally.
8. Vbites – Cheezly

Whenever we visit Brighton we always pop into the the Vbites Cafe, so Mark and I are quite familiar with their vegan cheese offerings.
They call their vegan cheese range 'Cheezly' and it's full of a bunch of different flavours and styles. I am especially fond of their melting Edam cheese. It's Edam good dairy free cheese.
9. Tofutti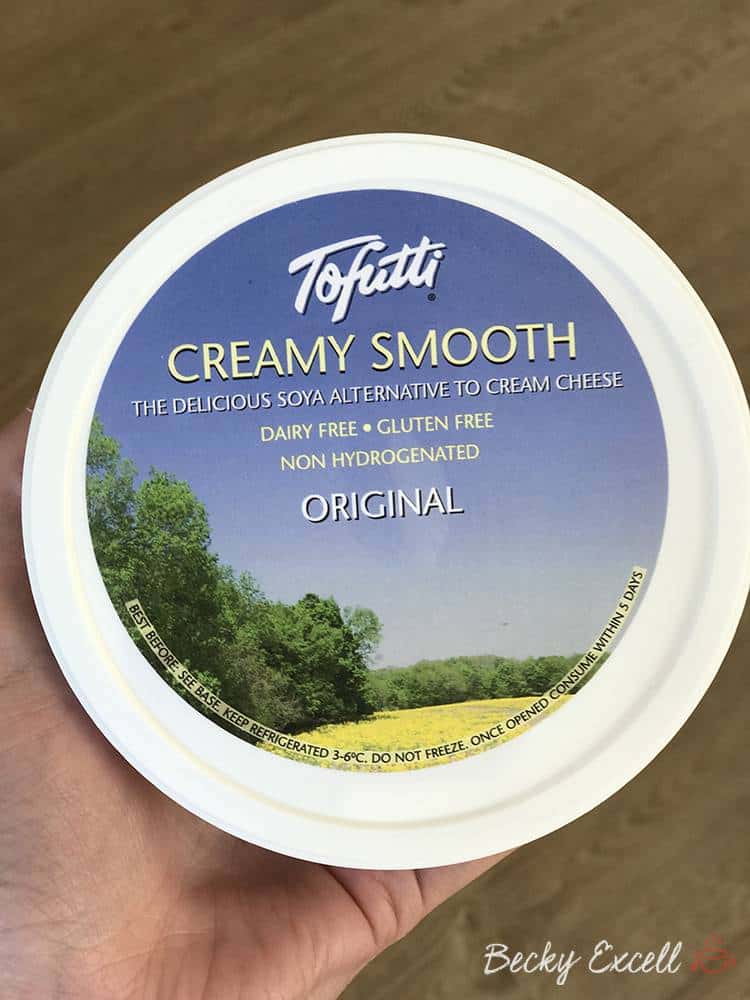 I love Tofutti. It's my number one choice for dairy free cream cheese. I mainly use this in my baking, it makes amazing dairy free cream cheese icing and cheesecake brownies! It's got the perfect consistency as a replacement for real dairy cream cheese.
They also offer some vegan cheese slices and grated cheese both of which I have tried and give a thumbs up to. Tofutti also have a dairy free sour cream which I'm yet to try but VERY eager!
10. Green Vie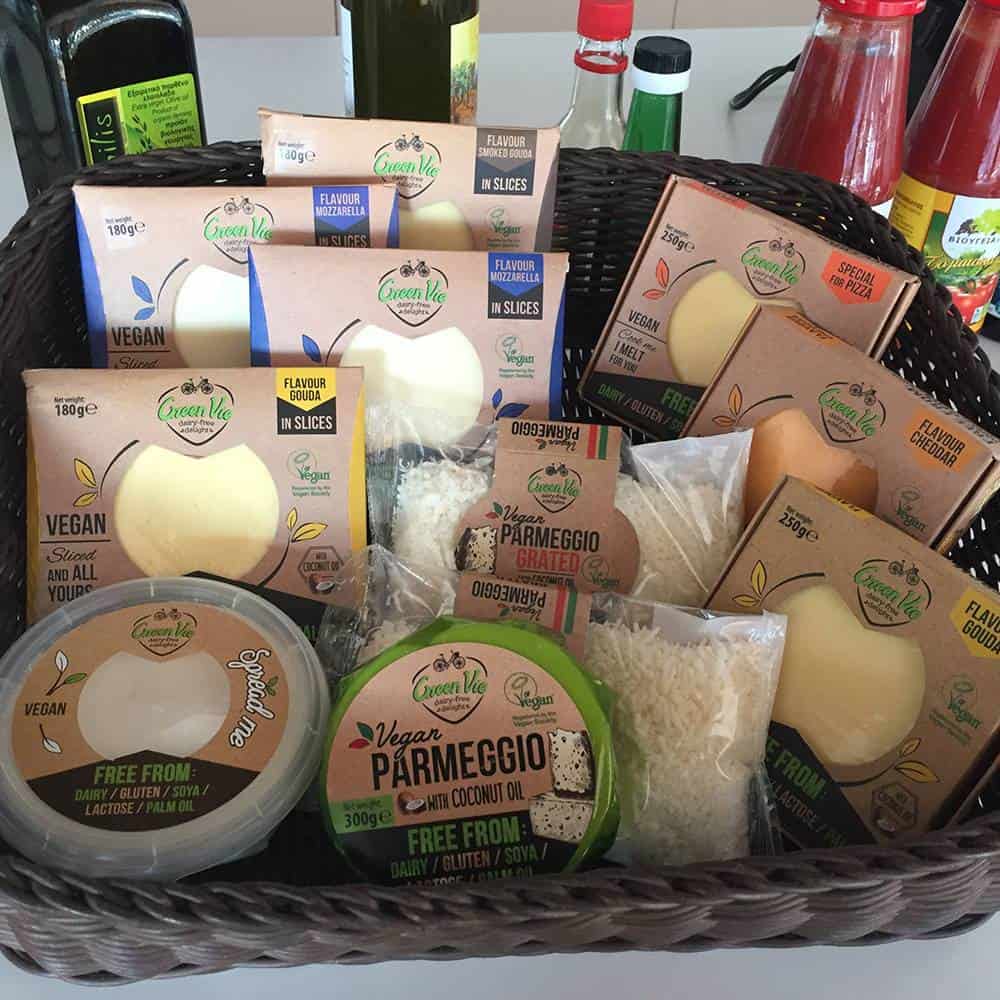 Green Vie as a brand are focussed on the plant-based lifestyle. With their beliefs comes a whole host of dairy free cheeses which you can buy in blocks and slices.
If you are yet to be convinced of how good dairy free cheese can be, definitely give Green Vie a try. I'd recommend their special vegan cheese for pizzas. Mmm!
Let me know what your favourite dairy free cheese is by leaving a comment below or on Facebook / Twitter / Instagram.
Thanks for reading,
Becky xxx
Comments