Marks and Spencer's gluten-free range just got a little bigger and unless someone told you about these, you might miss a few of them. So that's why I'm telling you about them!
Marks and Spencer's gluten-free range gained a few new family members, so I think it's about time I introduced them, don't you think?
Oh and tap here to follow me on Instagram where I post all my latest gf finds first – that way, you'll always know all the most recent finds and never miss any!
Marks and Spencer's gluten-free range 2021: Where can I find these products?
Of course, everything marked with M&S' 'Made Without Wheat' packaging was in the free from aisle, but a few of the other products were in the 'muggle' cake section. So make sure you check there too!
These products popped up in my local Marks and Spencer very recently so they should be in all Marks and Spencer supermarkets right now or in the coming few days if you haven't spotted them yet.
Also, just wanted to emphasise after receiving 'feedback' (translation: a very accusatory e-mail with lots of unnecessary rude words ?) that this is not a sponsored post. I just post new products to be helpful – it's basically news to us gluten-free folks isn't it?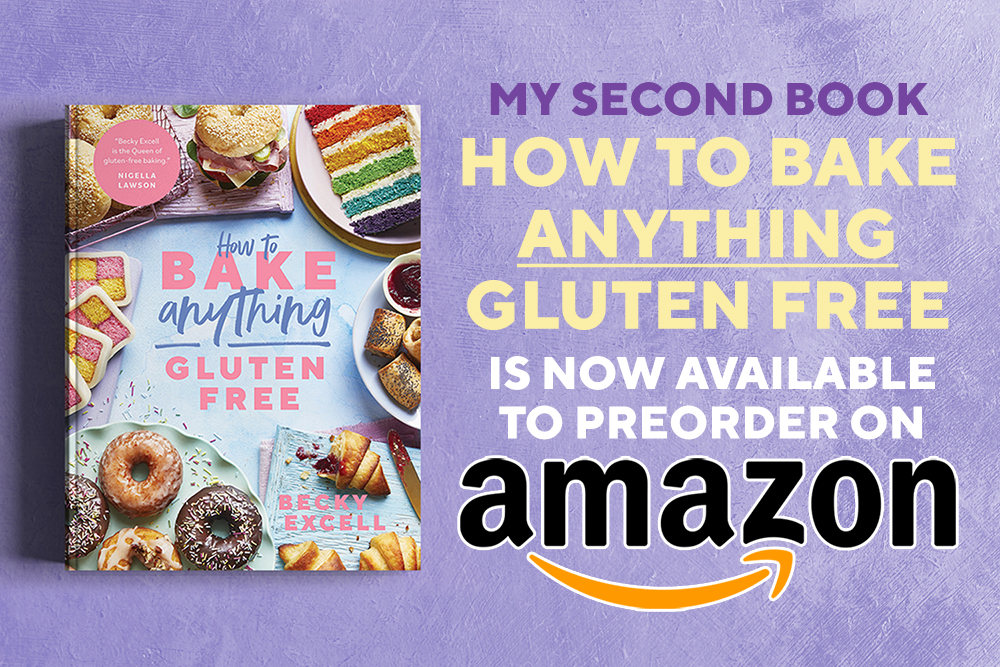 1. Marks and Spencer Gluten Free 4 Tiger Rolls
This was the newest find, so I thought I'd put it right at the top!
Yep, M&S now do 4 tiger rolls with a tiger topping. You guys always rave about their bread, so I'm hoping that these will be just as good!
Anyone tried these yet? Let me know in the comments below this post!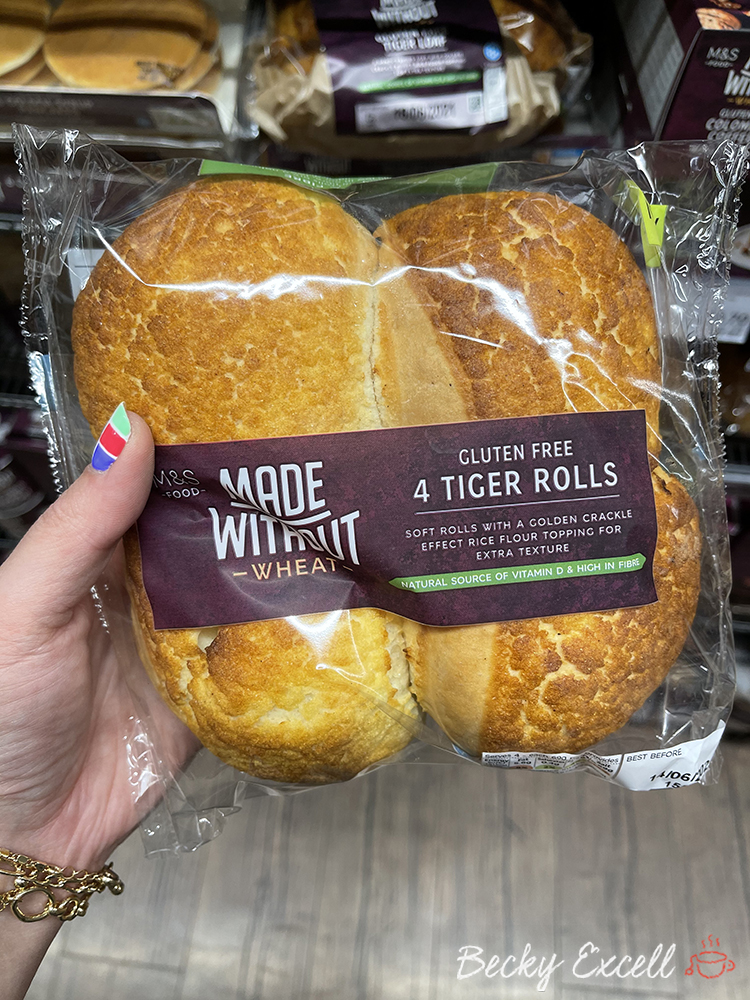 2. Marks and Spencer Gluten Free Tiger Loaf
And of course, if you miss it, M&S very recently dropped a gluten-free tiger loaf on us too.
As far as I'm concerned, there can never be enough gluten-free tiger bread – I'm just waiting for a big ol' tiger bread baguette next, please!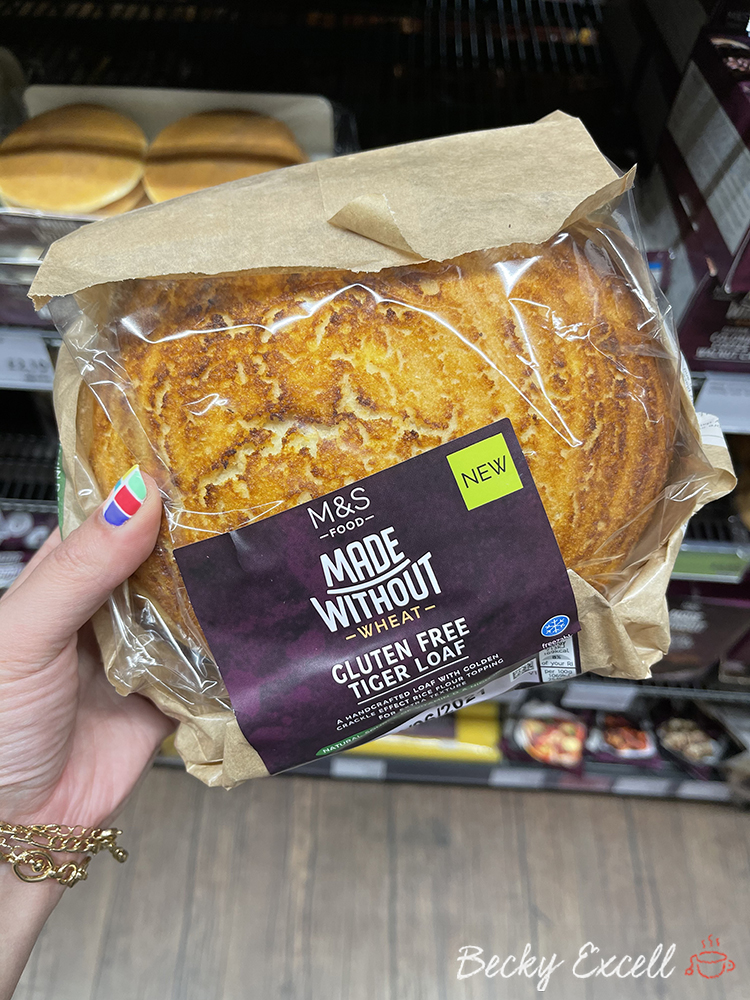 3. M&S Food Colin the Caterpillar Ready To Bake Cookie Kit
Would you ever look twice at this? I certainly wouldn't as I would automatically assume it wouldn't be gluten-free.
But I'm glad I did, because there's actually a sneaky little gluten-free logo in the bottom right.
So now you make your own gluten-free Colin the caterpillar cookies – no law suit required ?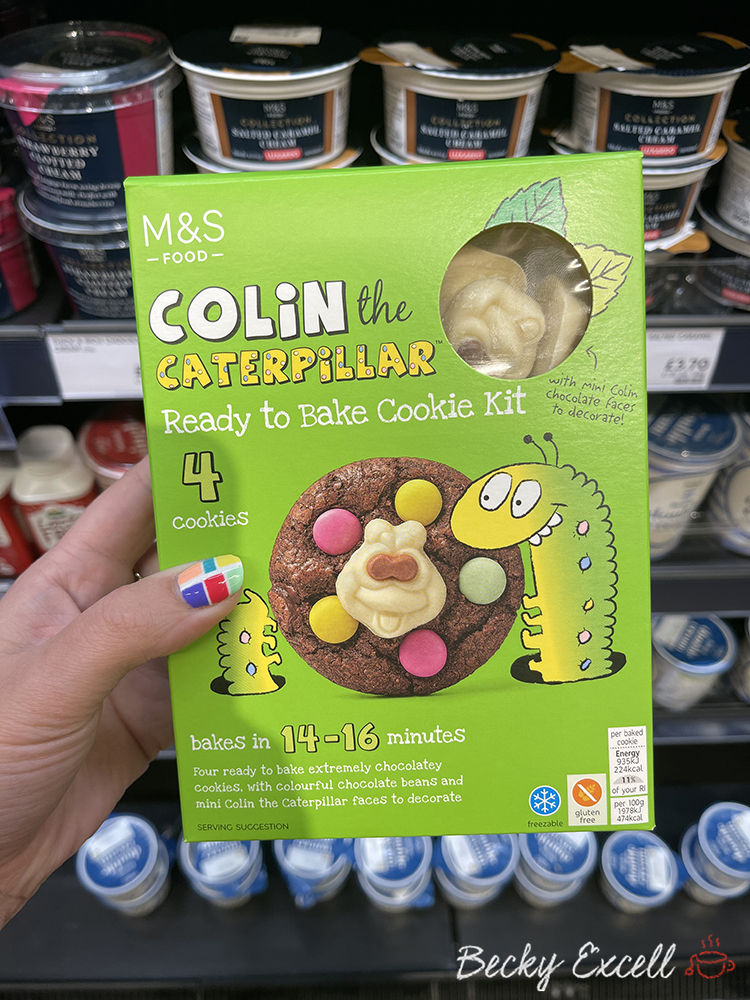 4. M&S Food Belgian Milk Chocolate Cookie Dough
And the same goes for this… how is this gluten-free? This makes me very happy!
Yep, we've got that little gluten-free logo in the bottom right again and I for one am going to start looking out for it more.
You never know where it might pop up!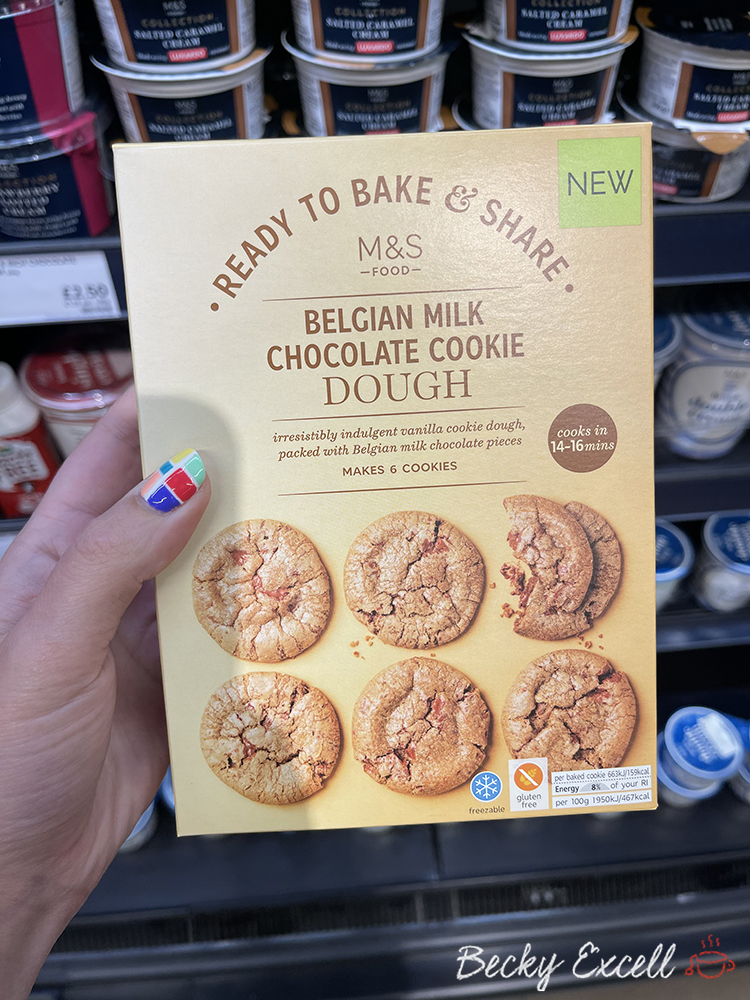 5. M&S Food Plant Kitchen Salted Caramel Cookie Dough
M&S have only gone and done the 'unexpected gluten-free cookie hat-trick', wouldn't you agree?
This time we've got a gluten-free AND vegan salted caramel cookie dough kit ?
M&S is certainly an awesome place to be for any gluten-free cookie monsters out there!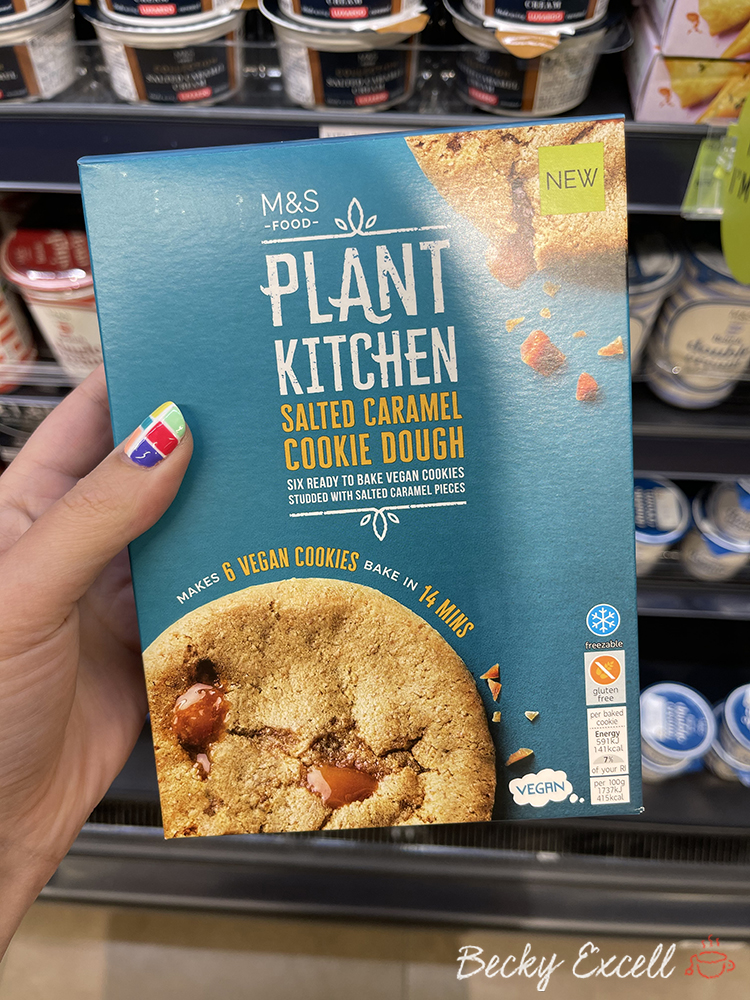 6. Marks and Spencer Gluten Free 4 Vegetable Samosas
Mark tried these for me and we can confirm that the pastry is actually very nice and crispy!
Of course, this is still a no-go for onion and garlic dodgers like myself, so let me know if you'd like me to make you some instead ?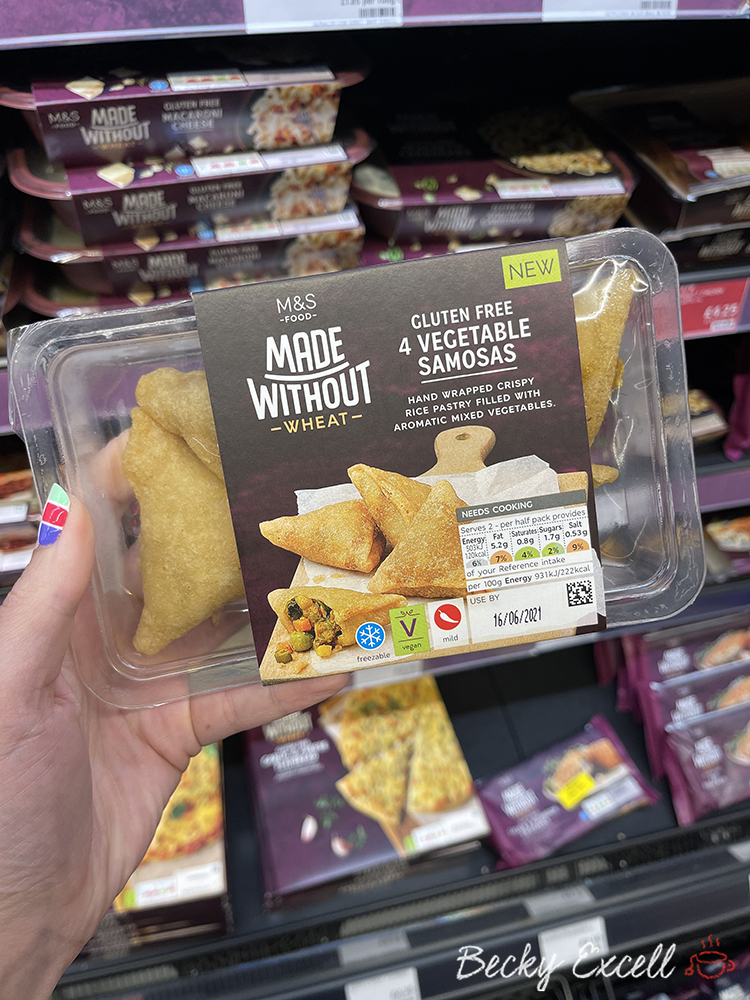 7. Marks and Spencer Gluten Free Chocolate Fudge Cake
Can you ever have too much chocolate fudge cake? Well, probably, but when it's gluten-free I'm going to stick my neck out and say no.
Given this one a try? Let me know how it is!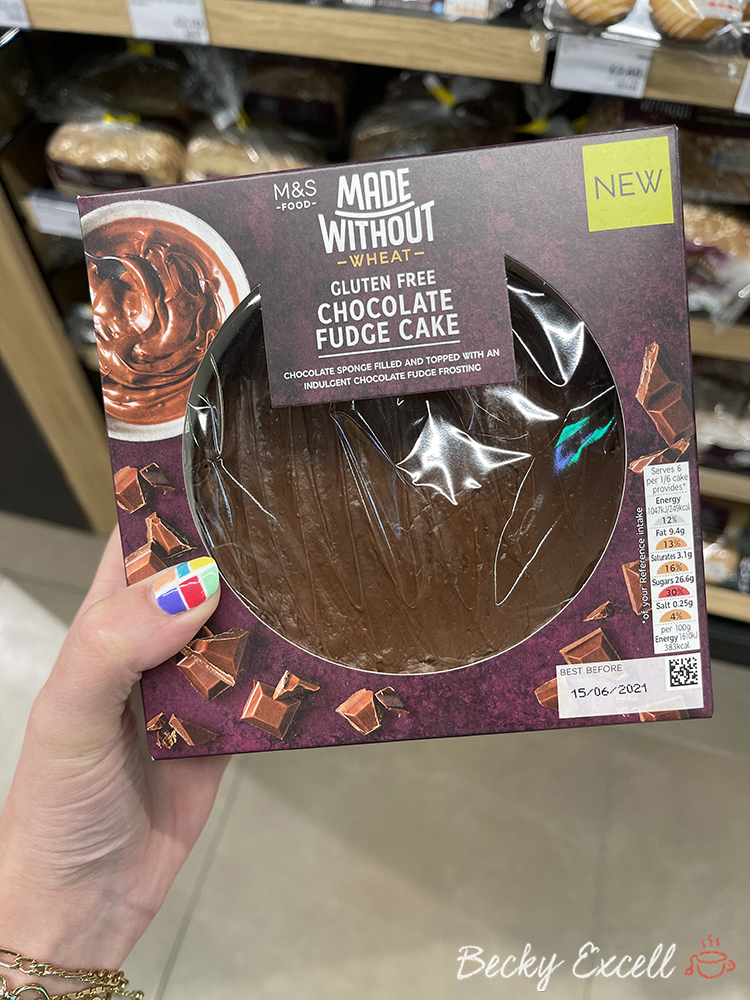 8. M&S Food 4 Loaded Triple Chocolate Brownies
You might miss these in the 'muggle' cake section, but there's always some very epic-looking gluten-free brownies there.
The packaging has changed recently, so take note of what they look like now (they used to be in blue packaging).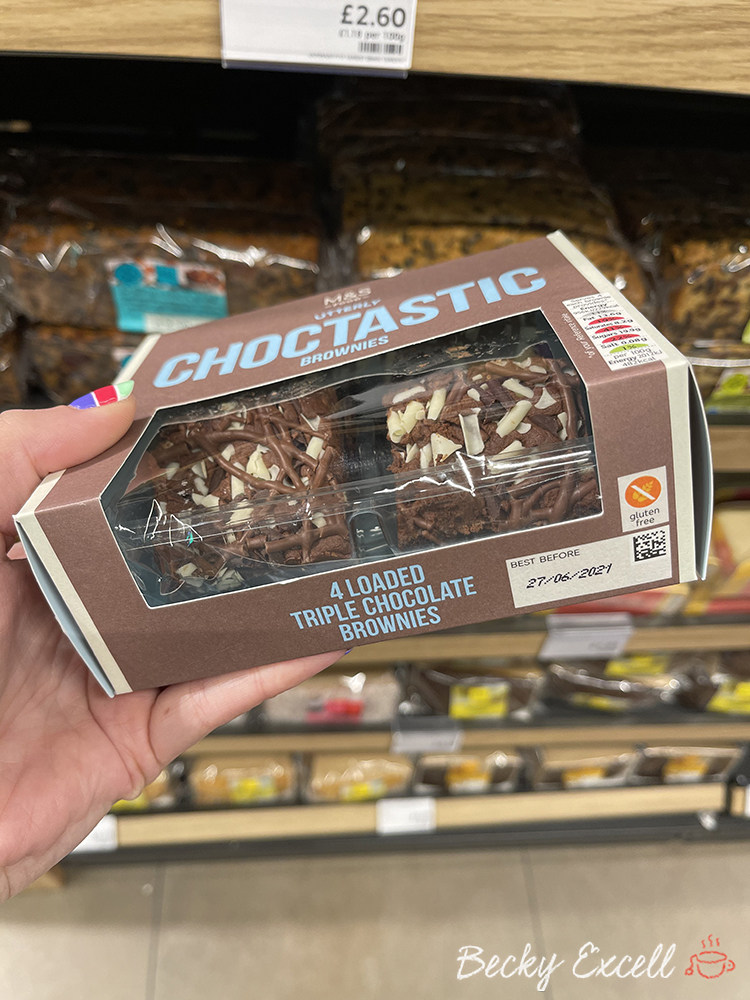 9. Marks and Spencer Gluten Free 4 Crumpets
Yes, M&S have now started doing crumpets too!
Get your gluten-free-only toasters ready ?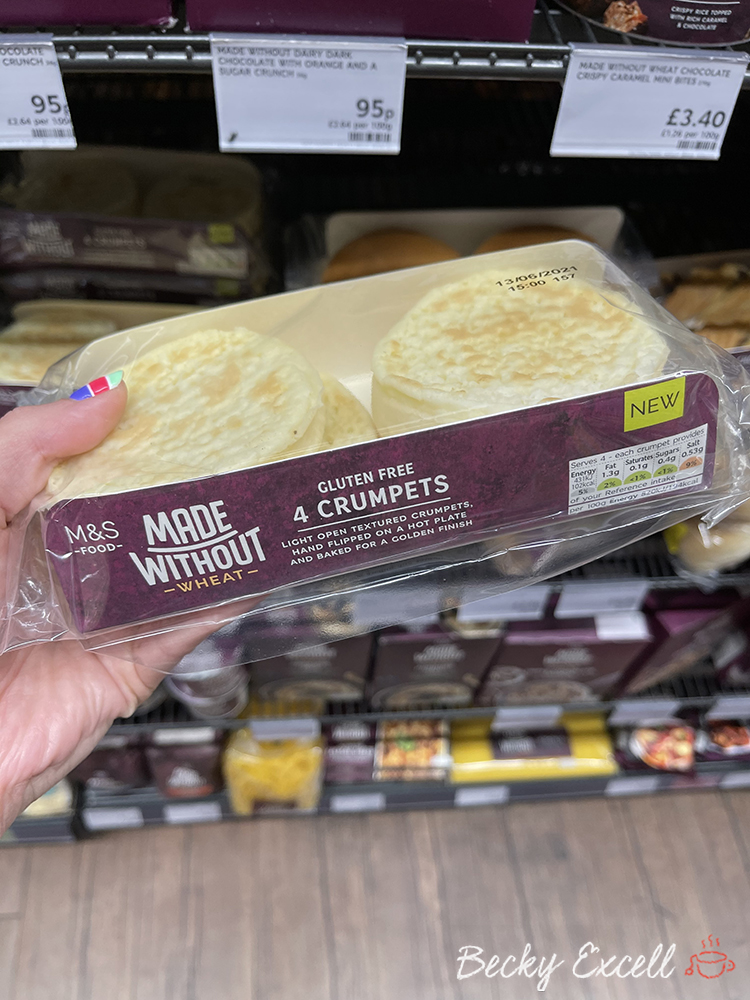 10. Marks and Spencer Gluten Free Pork Pie
The ever-elusive gluten-free pork pie is back! I had a lot of trouble finding these in M&S for the longest time, but they seem to be back now.
Now all we need is a gluten-free scotch egg – not sure I've seen one in a very long time…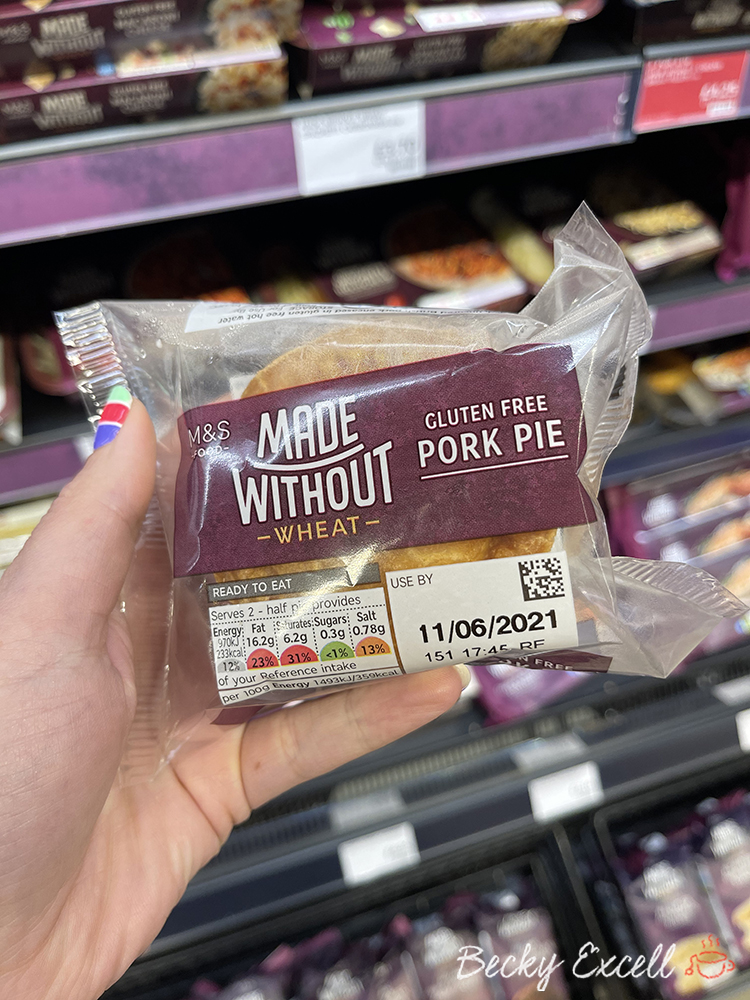 11. Crackd No-egg Egg
And don't forget to take note of this one if you're intolerant to egg.
Apparently this is one of the best like-for-like swaps for eggs there is – I'll be trying this out in my baking soon for those of you who always ask me for egg-free recipes.
So feel free to give this a try before I do!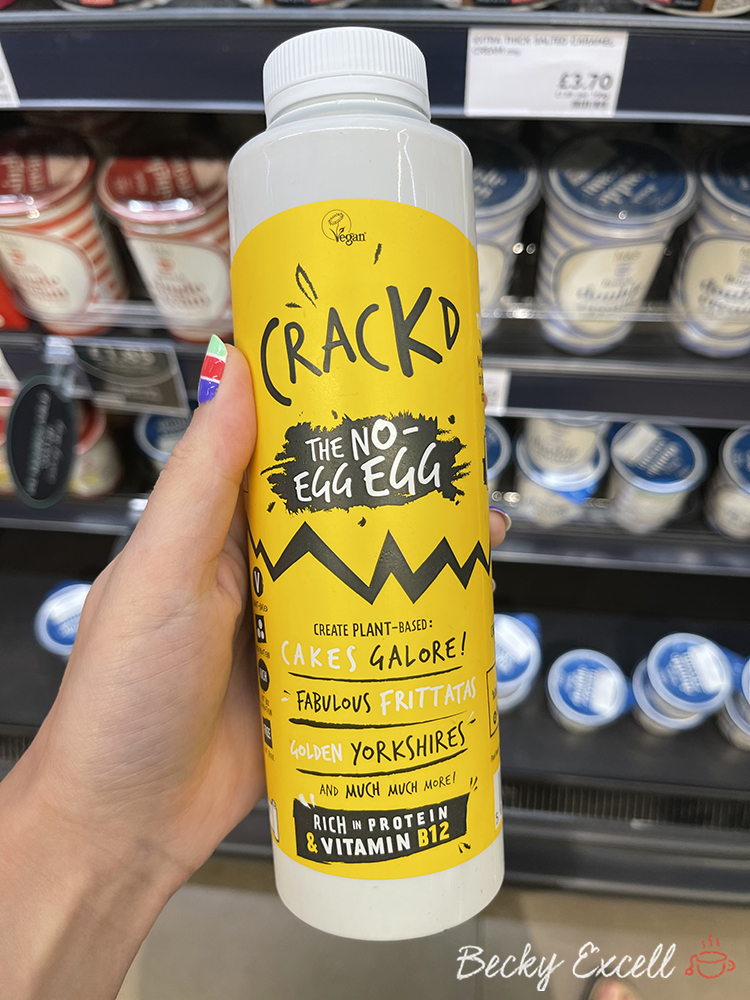 That's the 11 NEW products in Marks and Spencer's gluten-free range that are all out from today!
Thanks for joining me in checking out what's new in the Marks and Spencer gluten-free range! What did you think? Which one was your favourite? What products are we still missing?
Anyone else here craving more dairy free AND gluten-free products? Let me know by leaving a comment below this post ??
Thanks for reading,
Becky xxx