Asda's gluten-free range got a little crash landing of new products recently, so I thought I'd share them with you!
Asda's gluten-free range just got bigger AND better with these 15 new products that are all out today. So let's take a look…
Oh and tap here to follow me on Instagram where I post all my latest gf finds first – that way, you'll always know all the most recent finds and never miss any!
Asda's gluten-free range 2021: Where can I find these products?
Almost all of these products were in the free from aisle in Asda. Of course, frozen products will be in the frozen free from section and some of the vegan stuff is in the new 'vegan aisle' – yes it's a thing now!
These products popped up in my local Asda very recently so they should be in all Asda supermarkets right now or in the coming few days if you haven't spotted them yet.
Also, just wanted to emphasise after receiving 'feedback' (translation: a very accusatory e-mail with lots of unnecessary rude words ?) that this is not a sponsored post. I just post new products to be helpful – it's basically news to us gluten-free folks isn't it?
But if Asda do want to buy me a car in exchange for this post, I'm most definitely open for negotiation (that was a joke).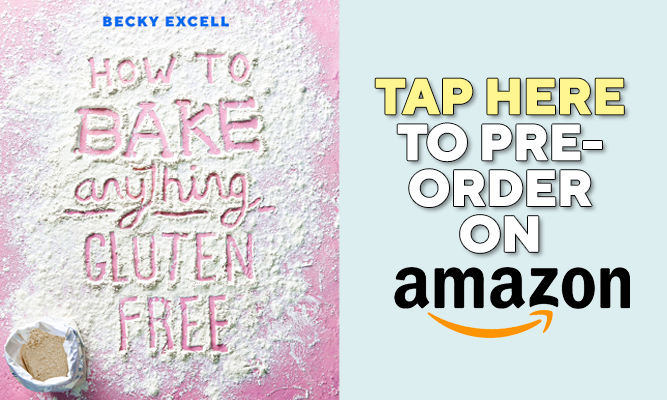 1. Asda Free From Chicken and Vegetable Pie
I spotted one new pie in Tesco's freezer section earlier this week and now there's THREE in Asda too!
Which one are you going for first? Keep scrolling to see the other two…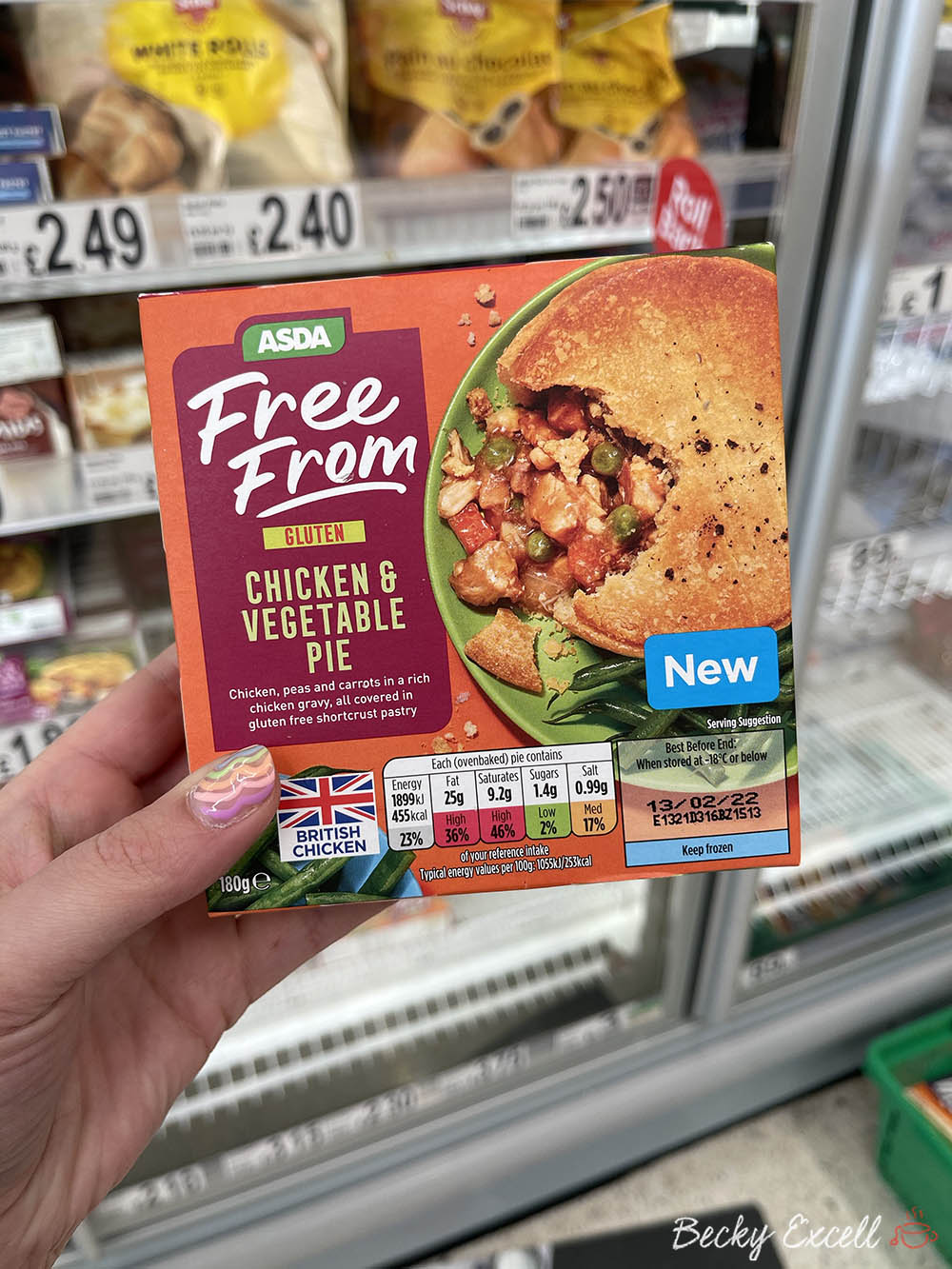 2. Asda Free From Cheese and Potato Pie
And here's pie number 2 – please note that one of the Asda pies seem to be dairy-free. Any readers here gluten-free AND dairy-free?
Let me know as I'll try and post more new gf + df products whenever I see them!
If you're after a dairy-free pie, then it'll have to be the new one from Tesco.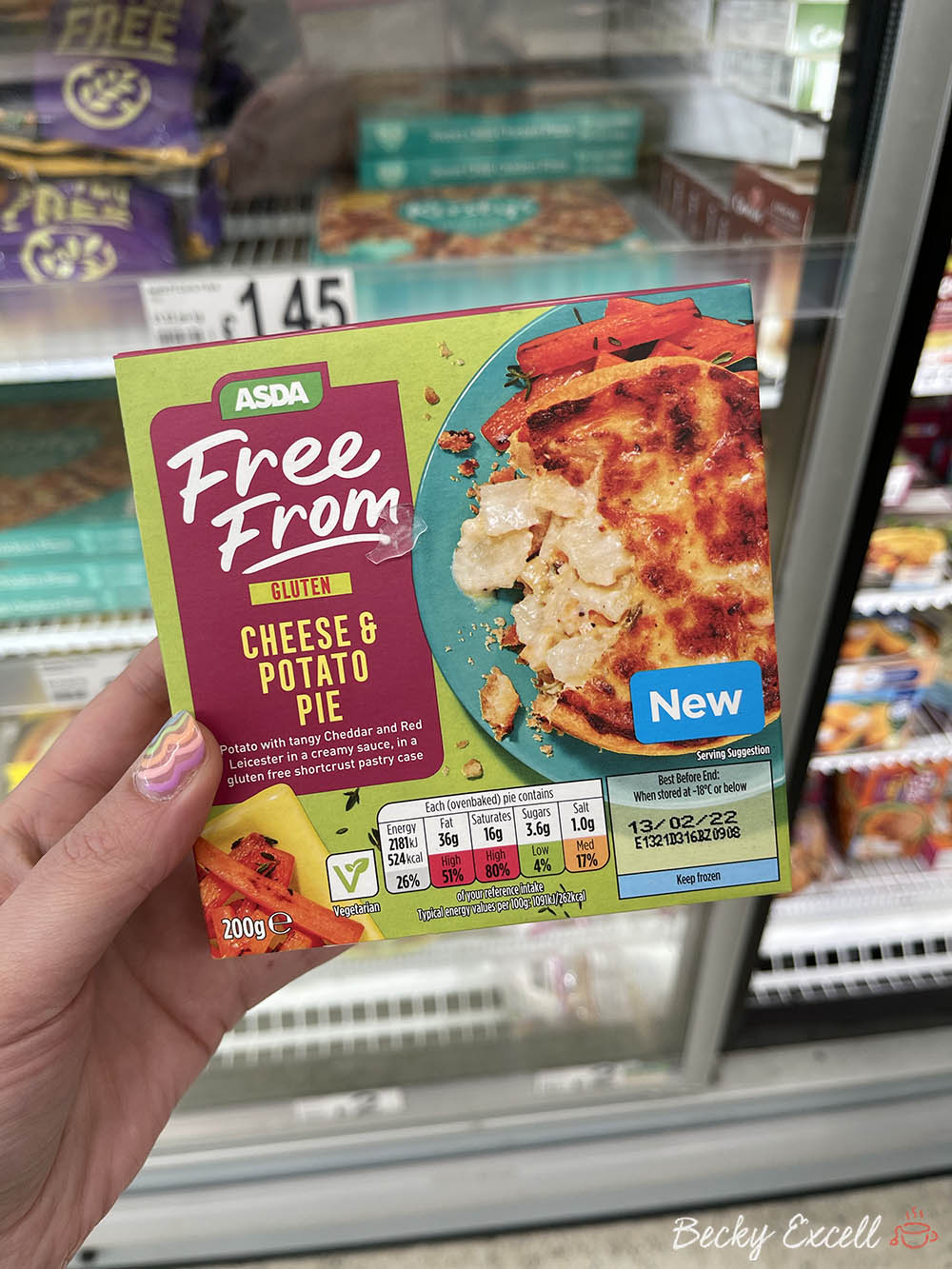 3. Kirsty's Sicilian Lemon Cheesecake
Just have to state the obligatory fact that I've worked with Kirsty's before to promote their frozen desserts, but this post has nothing to do with that!
Also, while I'm here, don't get too excited if you're dairy-free as these have a 'may contain' warning for milk.
This is definitely on my must-try list!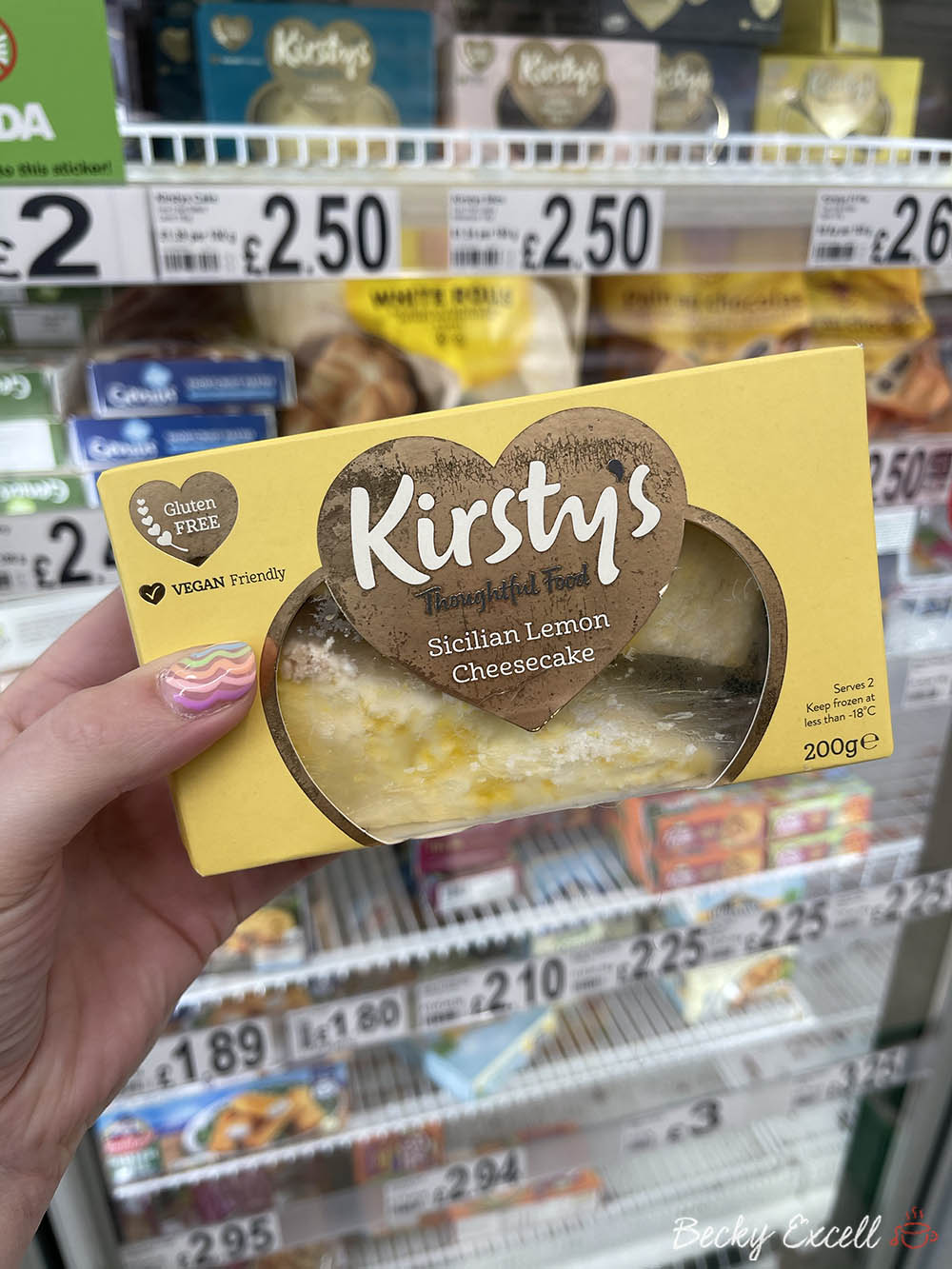 4. Kettle Chips Vegan Sheese and Red Onion Crisps
You might think this is a bit random, but I guess it certainly isn't if you're gluten-free and dairy-free or vegan.
But the main reason I wanted to include them here is because although they contain oats (I know, it's random) it's actually gluten-free oat fibre.
Yes, it actually states that in the ingredients! You'll find these in the new vegan section – and please no more comments about how vegans get more products than us ?
(there are gluten-free vegans out there after all!)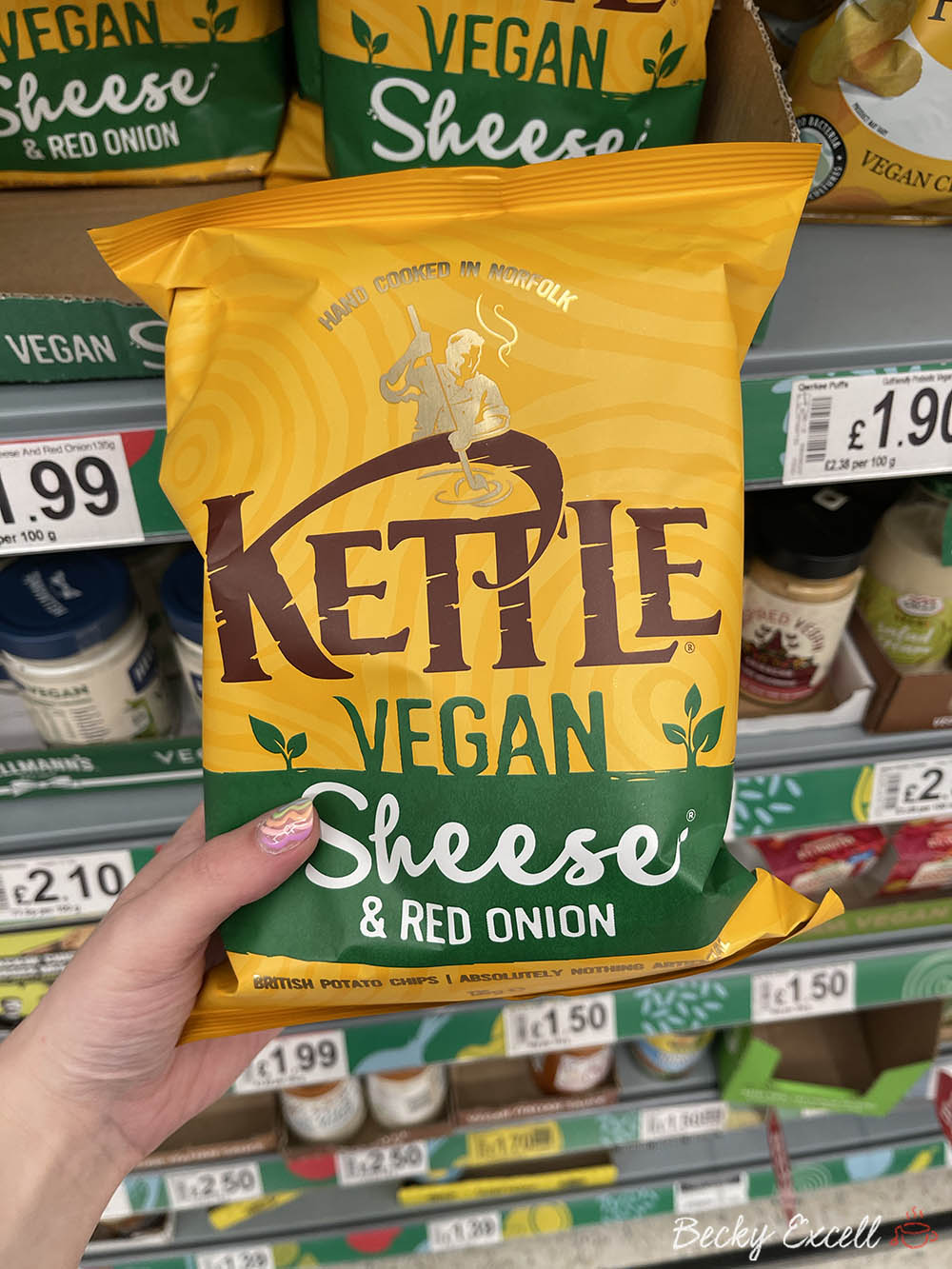 5. Little Moons Mochi Ice Cream
These are definitely new to my Asda and are likely in response to these going viral on TikTok.
Before then, I'd only ever seen them in Chinese supermarkets, so maybe it's about time you gave them a try?
6. Asda Free From Margherita Pizza
Before you comment 'THIS ISN'T NEW!!!', it's here because it technically is due to an allergy update.
It's essentially a recipe change as it now contains gluten-free wheat starch. It can make it a little confusing as wheat must be then bolded in the ingredients, but it is safe for those on a gluten-free diet.
Does it really make the base noticeably better? I guess we'll just have to try it and find out!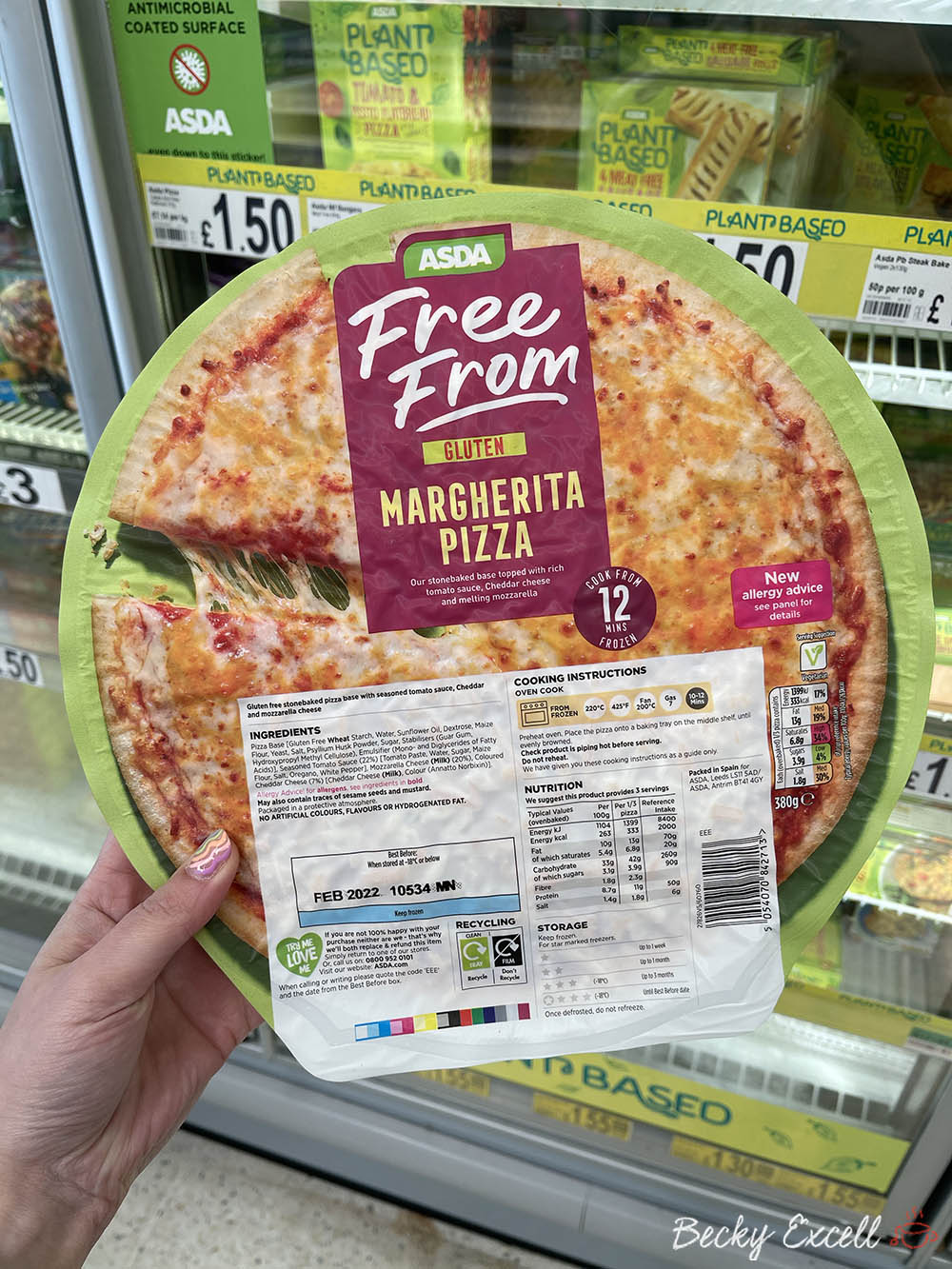 7. Asda Free From Pepperoni Pizza
And the same as above goes for this pizza too – allergy update, gluten-free wheat starch and a new base.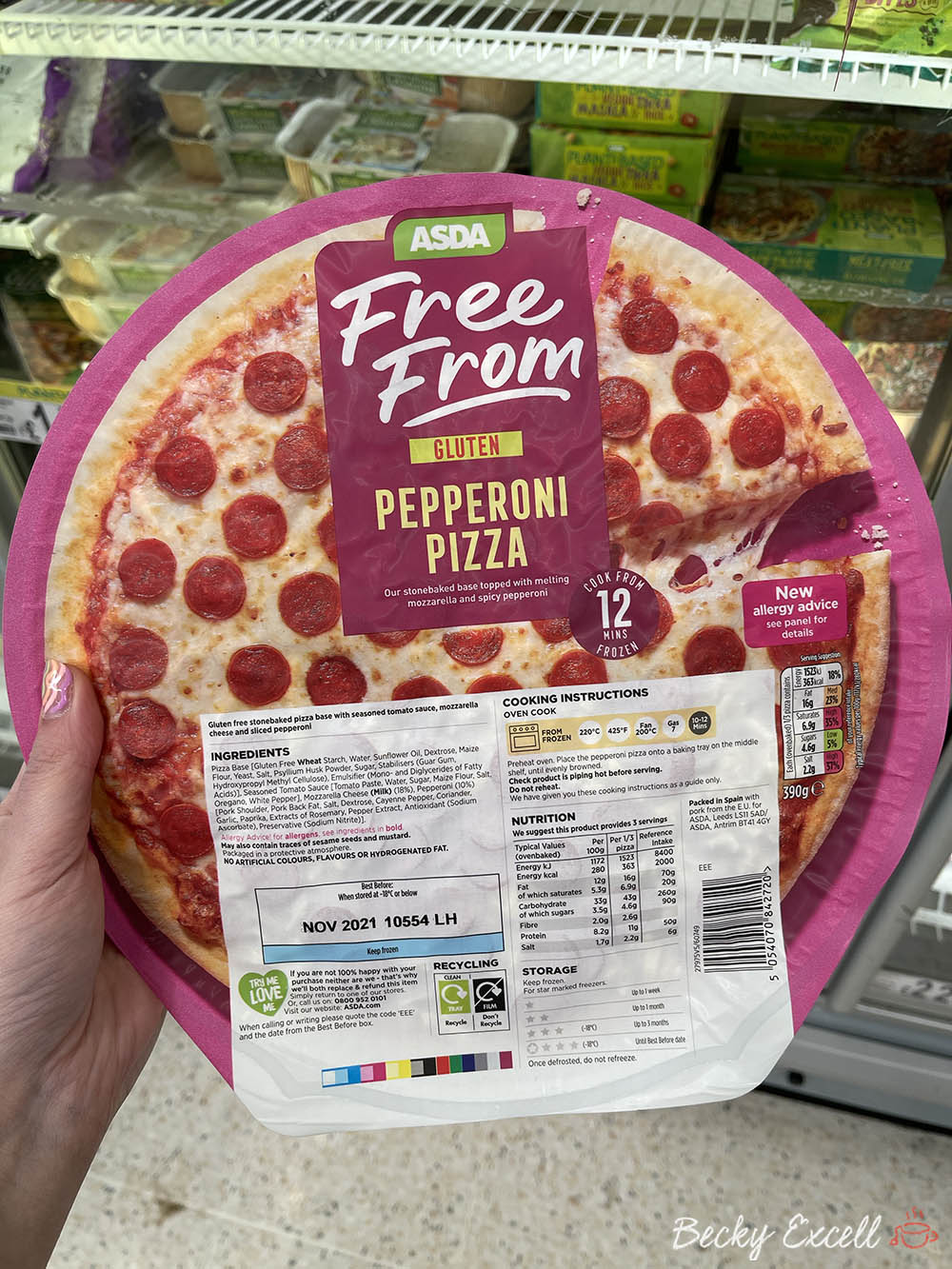 8. Asda Free From Steak and Gravy Pie
And how could I forget the third pie in the trilogy?
There's 3 classic pie fillings going on in Asda's free from freezer section, so I think it's about time for a pie-tasting contest, don't you think?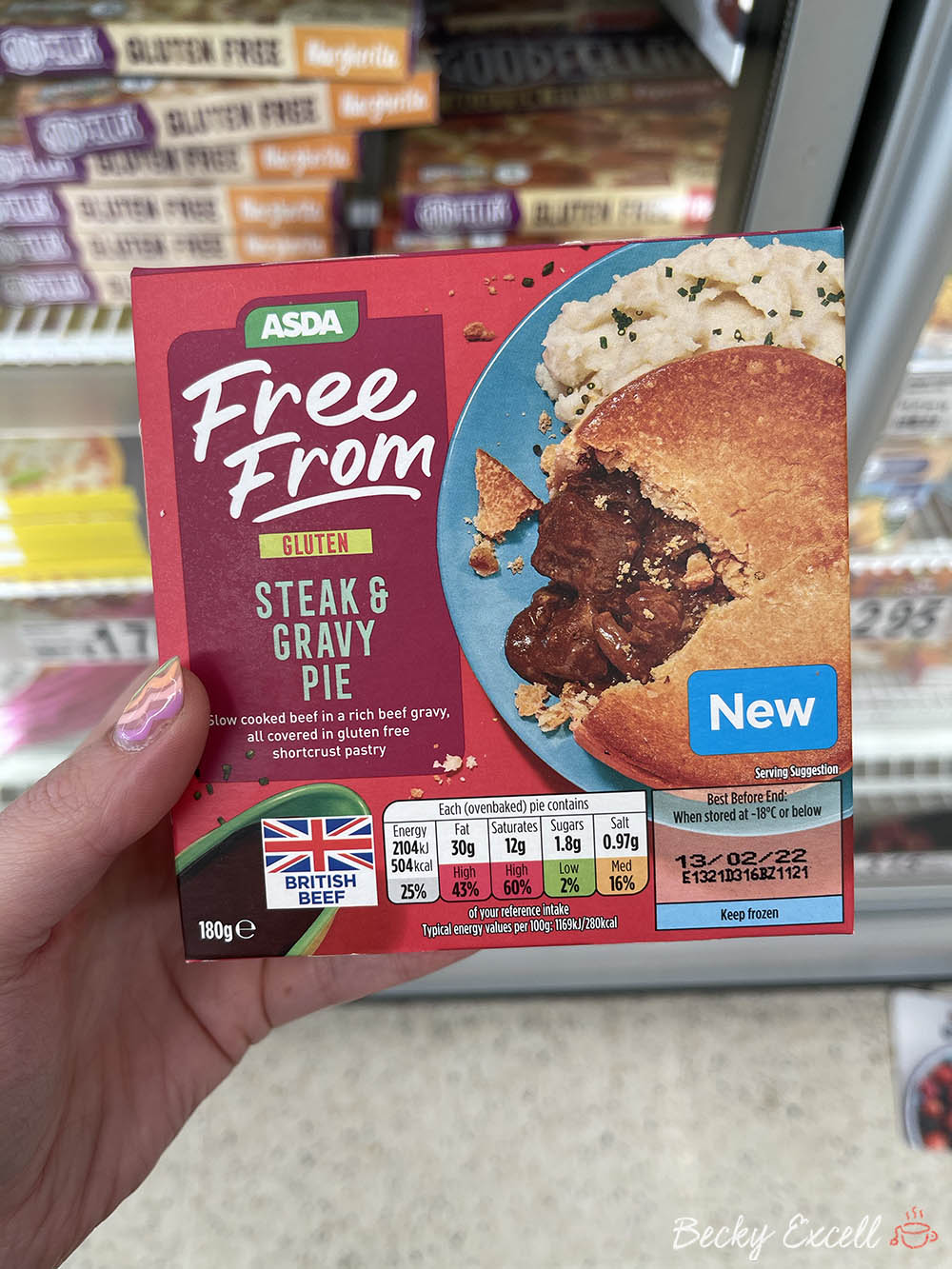 9. Schar Pain au Chocolat
I'm pretty sure I've seen these out and about (maybe in Waitrose?) but never in Asda.
Until now! Correct me if I'm wrong!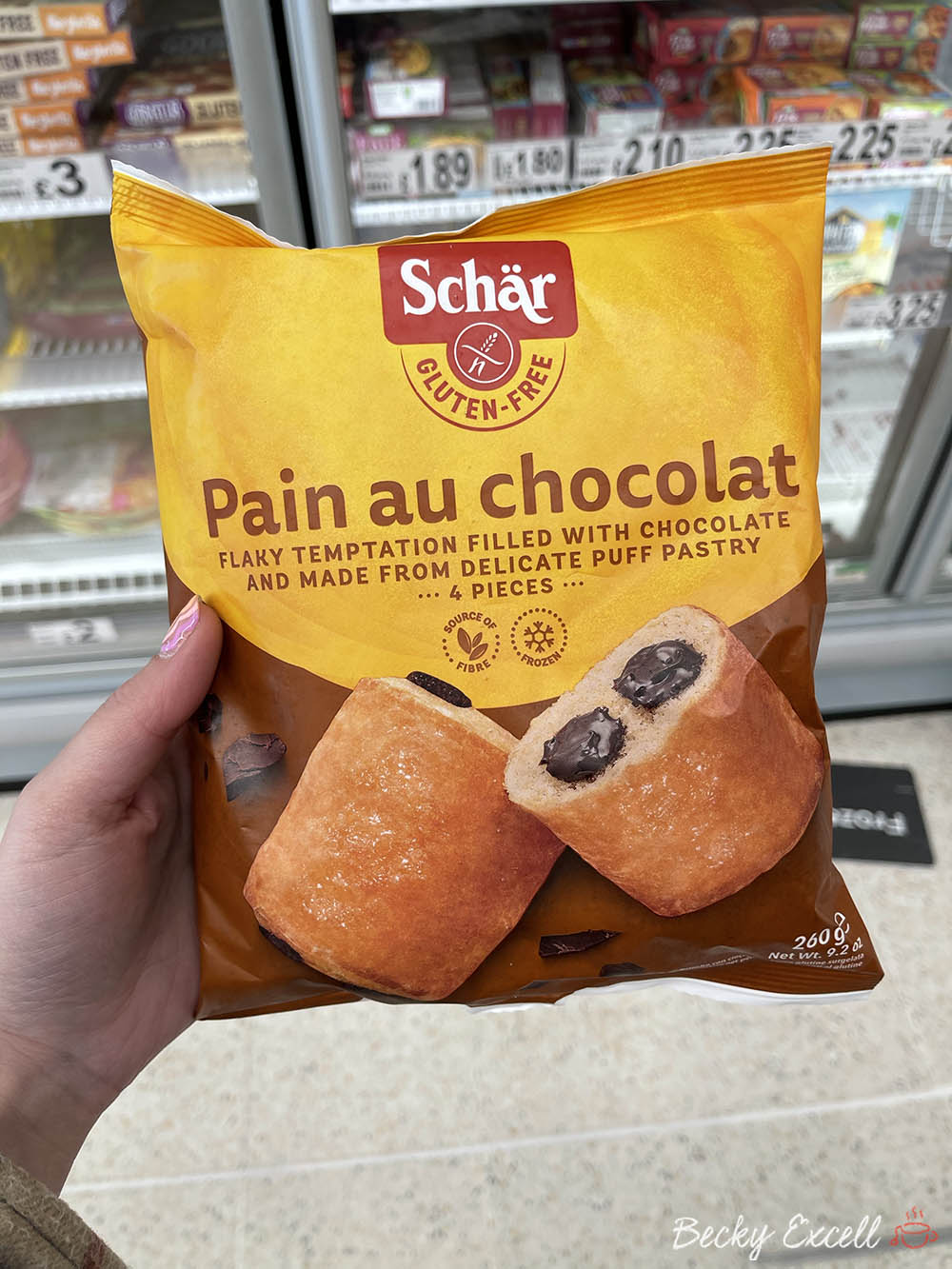 10. Asda Free From Garlic Baguette
I can't actually eat this, so I'm going on your guys' info here, but apparently this has been missing from Asda for a very long time.
Yet suddenly, it reappears out of nowhere with new branding. There you go!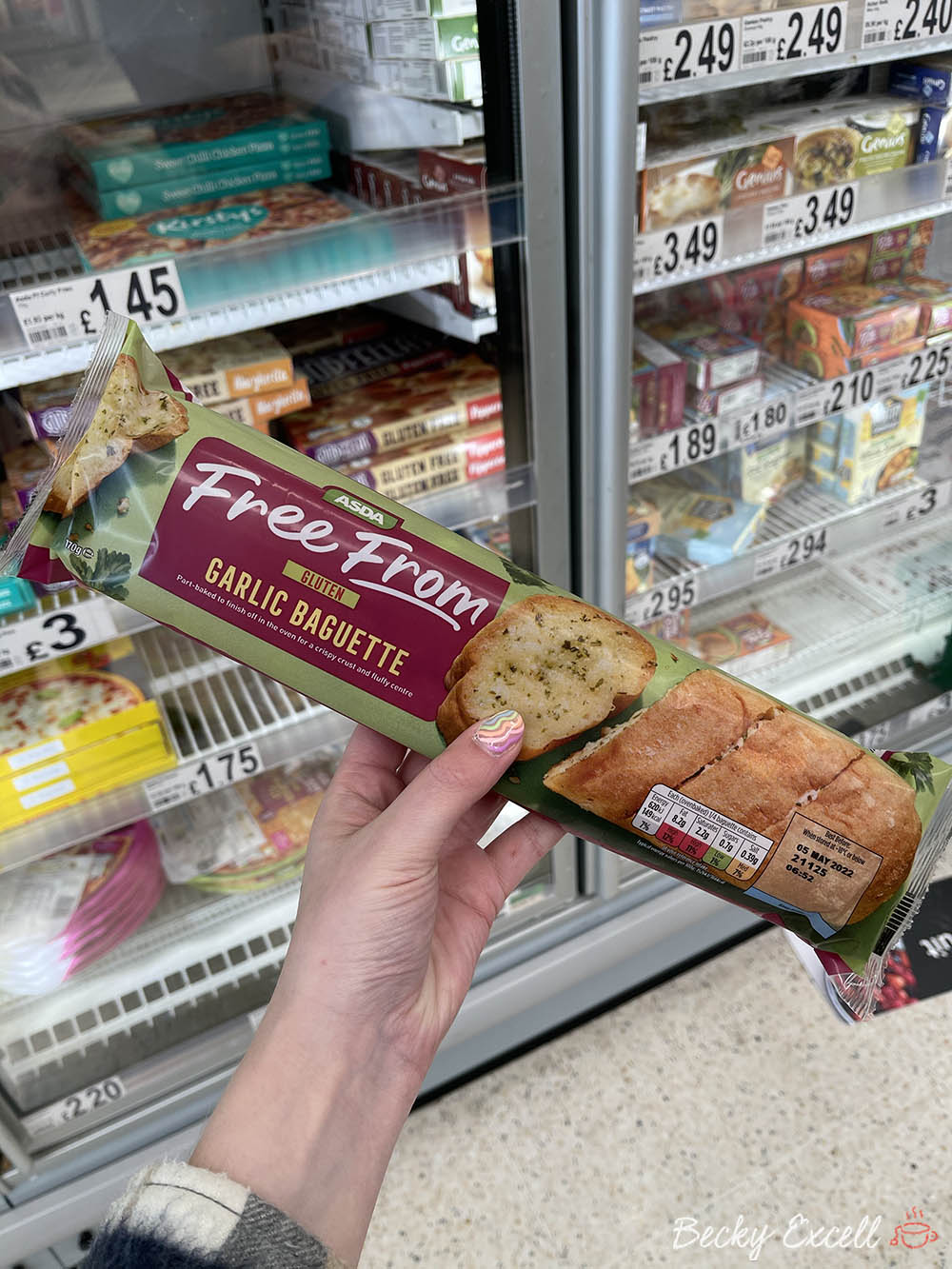 11. Nurishh Plant Based Alternative to Camembert
More dairy-free cheese is never a bad thing, so here's another to throw onto the pile!
Yes, it's gluten-free too and there's no silly 'may contain' warnings for milk like other vegan products.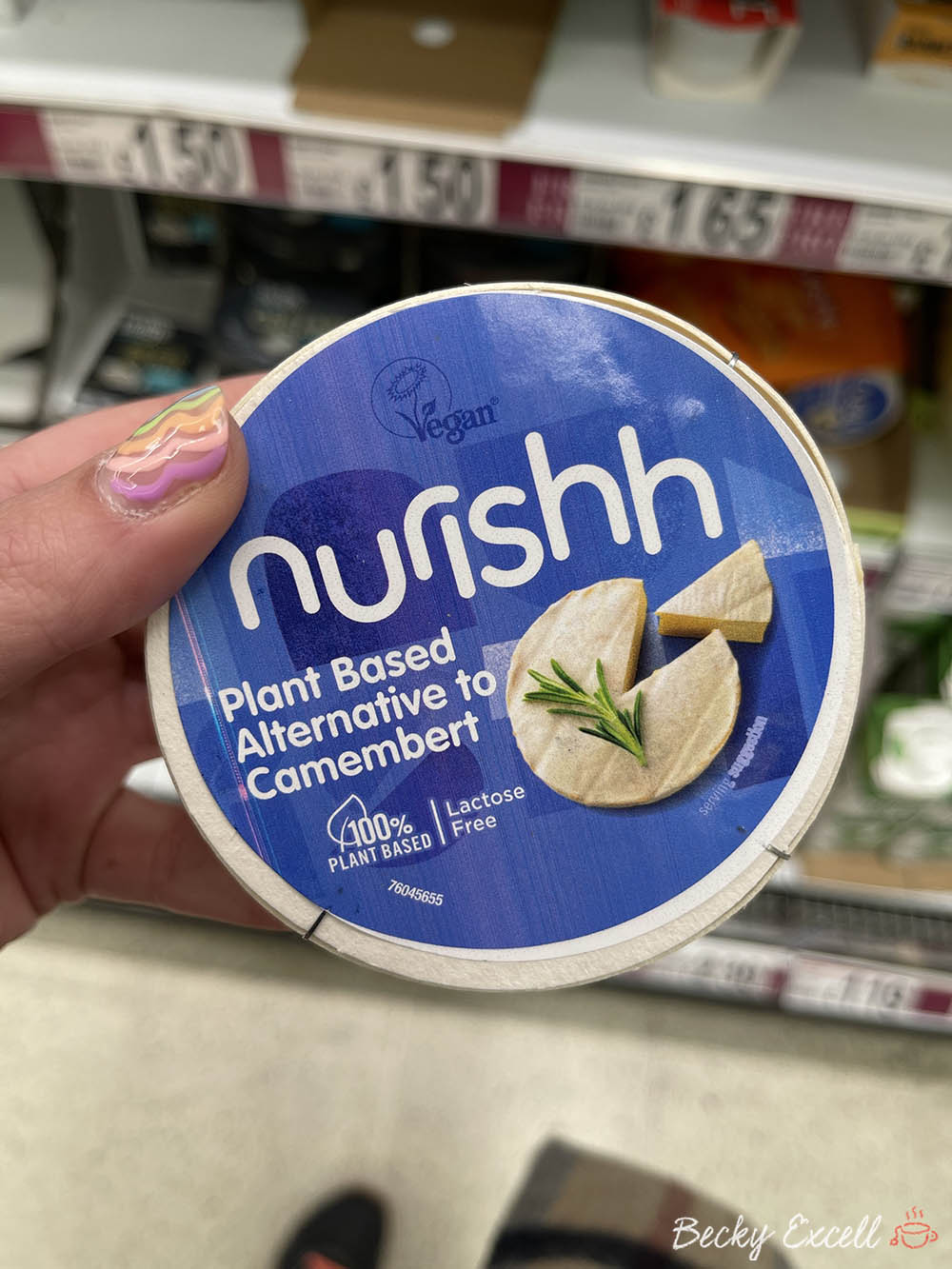 12. Nurishh Cheddar and Mozzarella Style Blend
And if you're dairy-free with a fear of cheese graters, then this will definitely come in handy!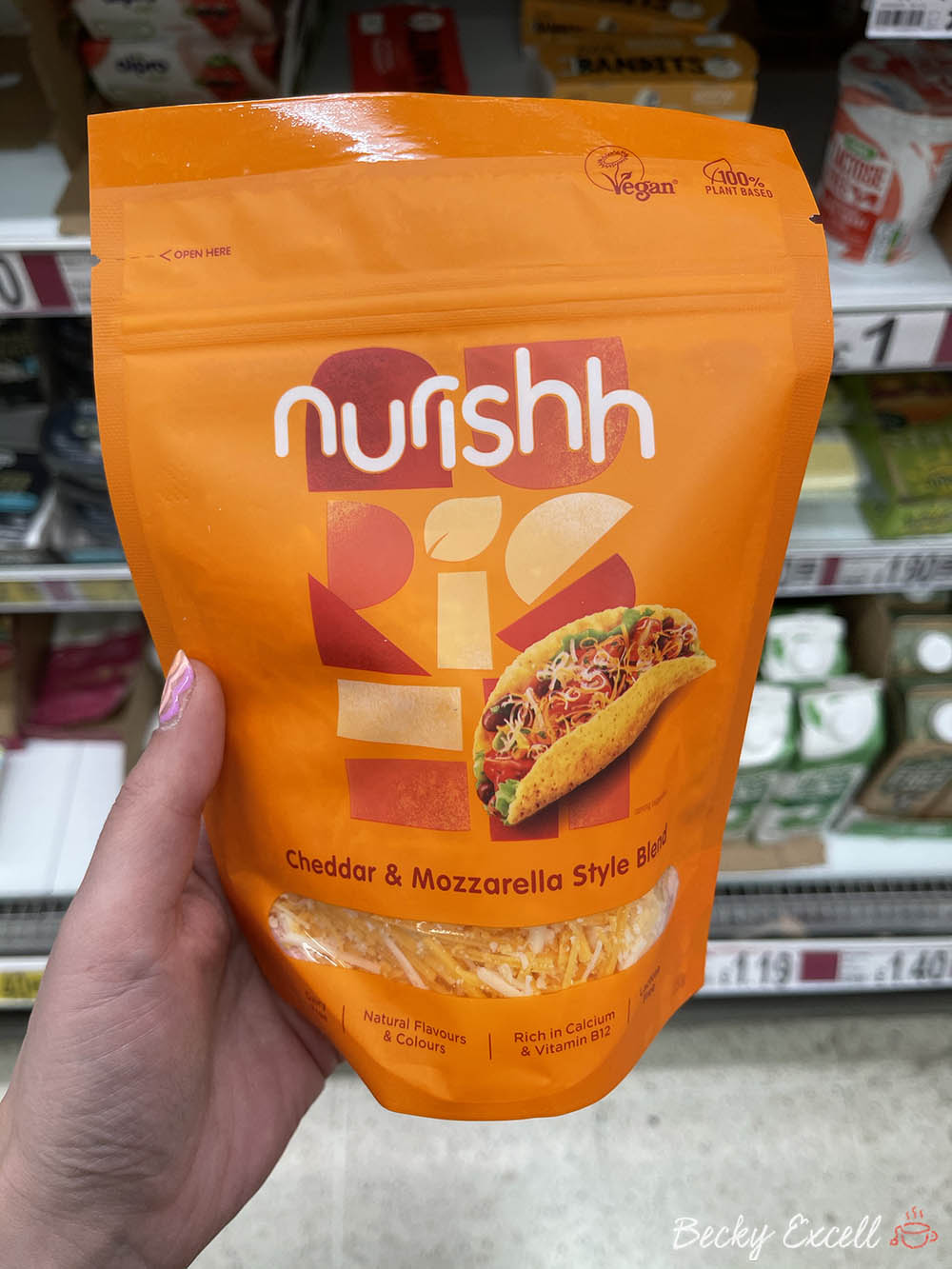 13. Pip and Nut Almond/Peanut Butter Cups
Again, I've been raiding the vegan section to find more gluten-free treats!
However, though vegan, these have a 'may contain' warning for dairy. Please don't shoot the messenger.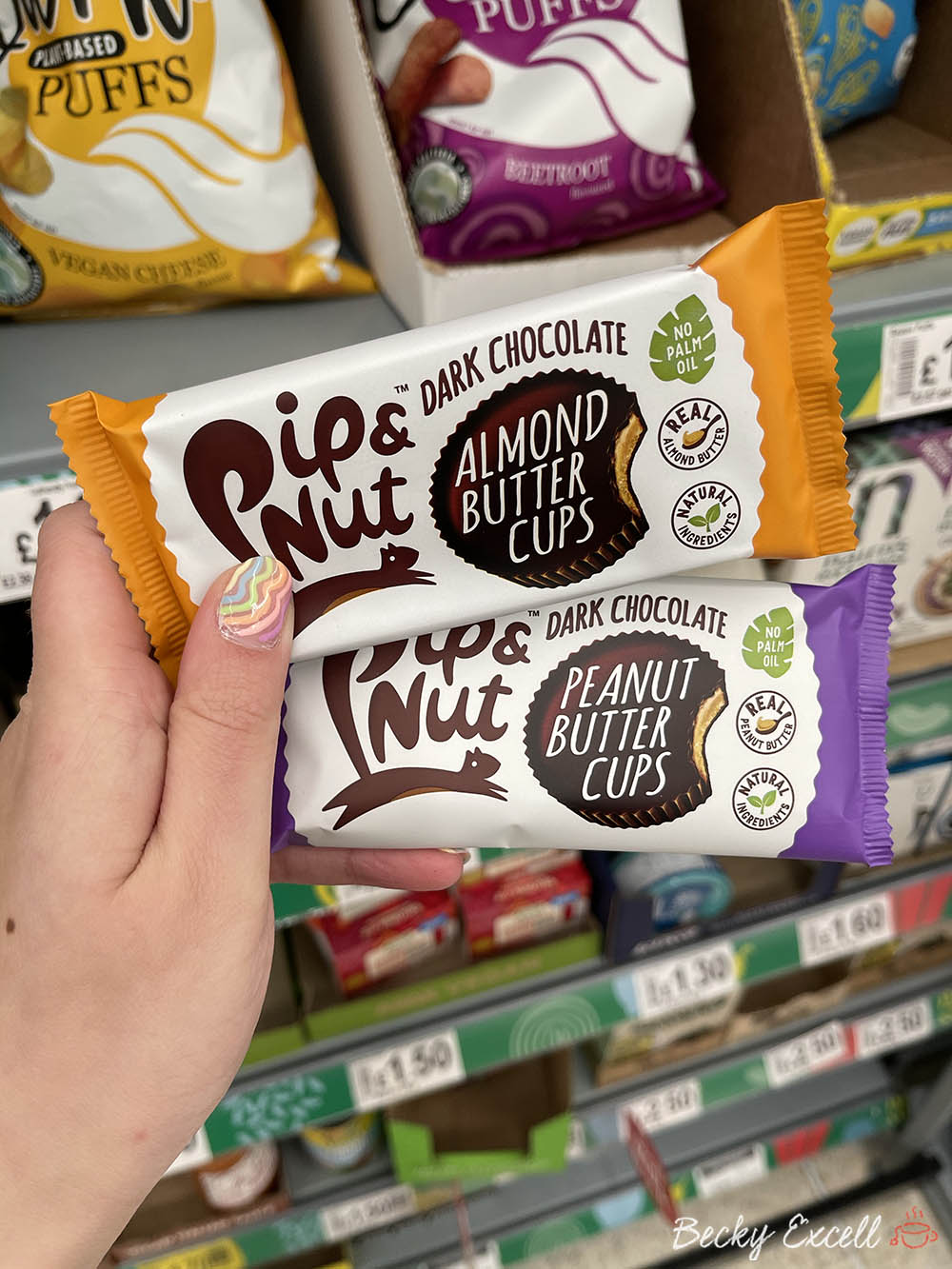 14. Asda Free From Onion Rings
Again, these have either been totally missing from the free from aisle for ages and back with new branding OR they've been gone so long that they're basically new.
I'll let you decide!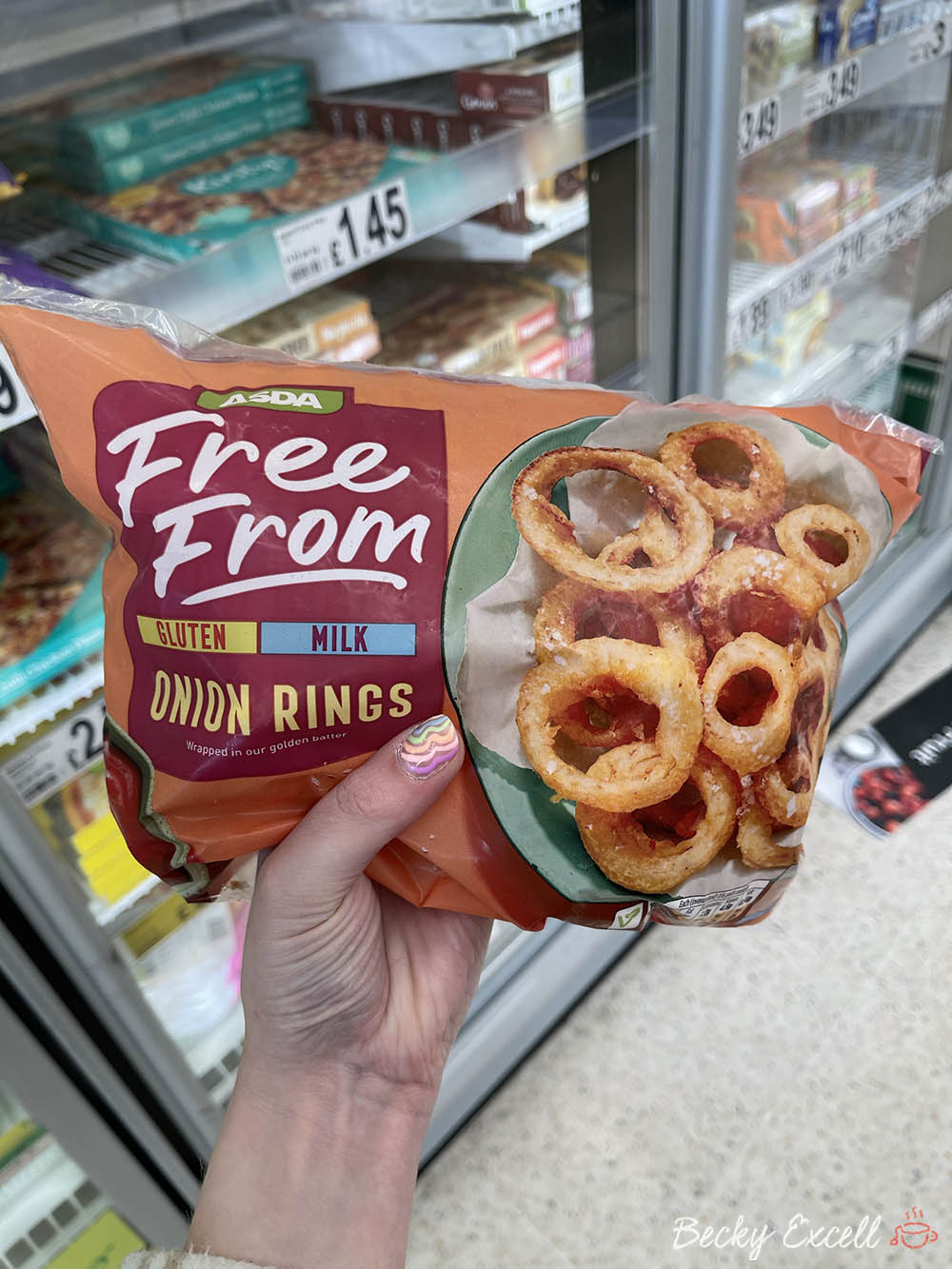 15. Asda Free From Curly Fries
Morrisons used to do some curly fries that were gluten-free but I'm not sure if they still do (they still might, I haven't been in a while as it's about 15 miles from my house!)
But either way, you'll now be able to pick these up in Asda too.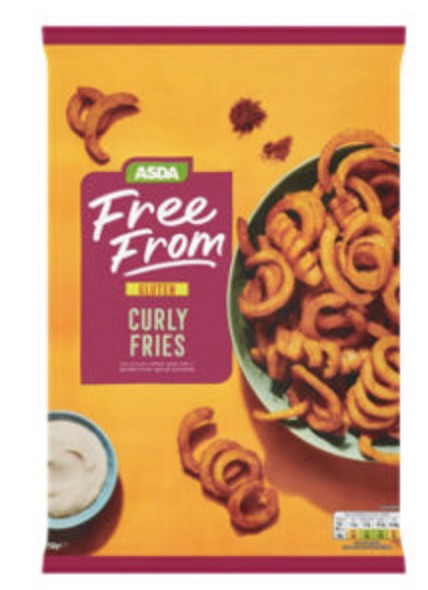 That's the 15 NEW products in Asda's gluten-free range that are all out from today!
Thanks for joining me in checking out what's new in the Asda gluten-free range! What did you think? Which one was your favourite? What products are we still missing?
Anyone else here craving more dairy free AND gluten-free products? Let me know by leaving a comment below this post ??
Thanks for reading,
Becky xxx