Tesco's gluten-free range has been packed with new Christmas products recently, but they're only gone and brought out even MORE non-Christmas products too!
Tesco's gluten-free range just got bigger AND better with these 20 new products that are all out today. So let's take a look…
Oh and tap here to follow me on Instagram where I post all my latest gf finds first – that way, you'll always know all the most recent finds and never miss any!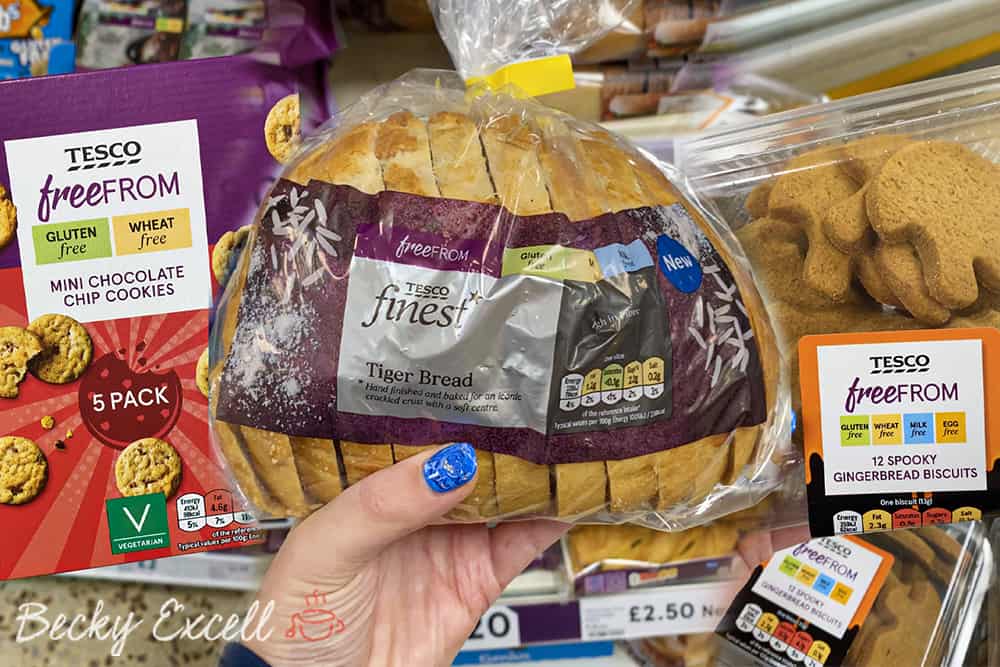 Tesco's gluten-free range 2020: Where can I find these products?
All of these products were in the free from aisle in Tesco – not in the festive free from section or anything like that.
And as someone who hunts gluten-free products for a living – here's by biggest tip: make sure you head for a Tesco Extra for the best chance of finding these!!
It's very unlikely that you'll find these in a smaller Tesco – especially not something like a Tesco Express. So find your nearest Tesco Extra and get hunting.
These products popped up in my local Tesco today (22/10/20) so they should be in all Tesco supermarkets right now.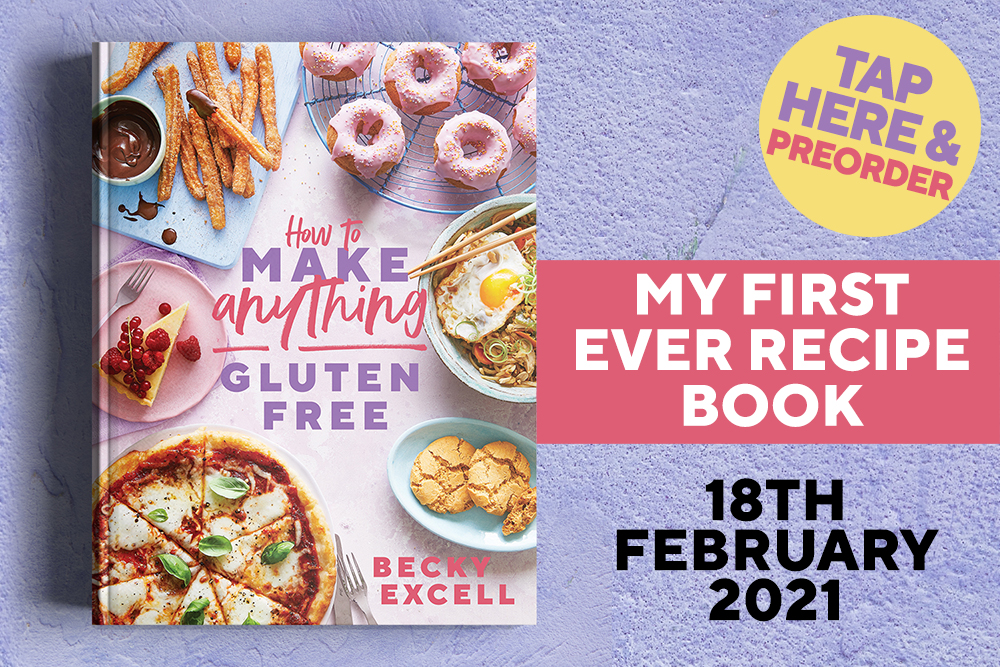 1. Tesco Finest Free From Tiger Bread
Firstly… wow. Whilst it's still very expensive compared to muggle bread, this loaf costs £2.50.
That's 90p cheaper than the Warburtons gluten-free tiger loaf, which usually retails at £3.40 and yep – it's the same weight too.
I can't speak whether it's better or worse as I haven't had lunch yet! But more choice and cheaper prices are always good when you're gluten-free!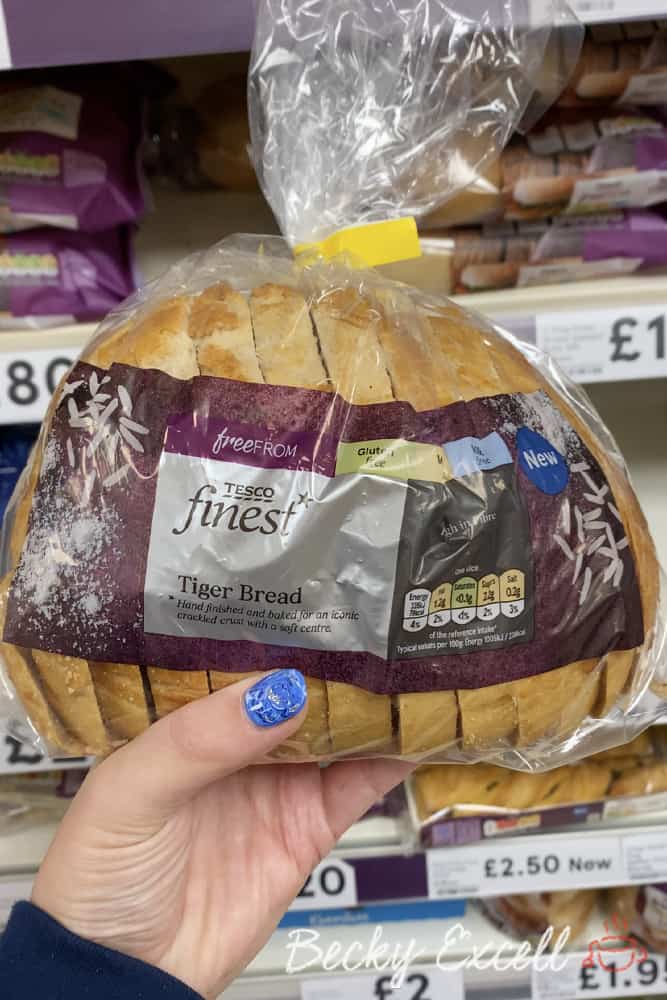 2. Tesco Finest Free From Seeded Loaf
But wait, there's more!
Yep, Tesco dropped another Finest loaf on us today – this time a seeded loaf. Again, for £2.50.
Let's not forget that Asda is currently selling a gluten-free loaf for 96pAsda is currently selling a gluten-free loaf for 96p – though it doesn't look quite as epic as this loaf!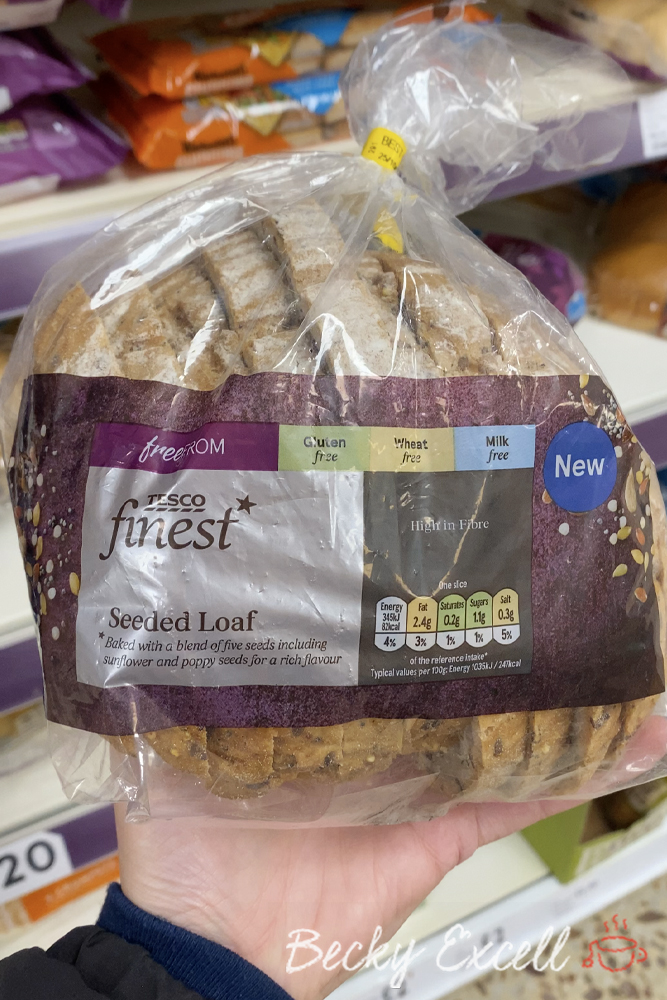 3. Nomo Dairy-free Caramel Chocolate Bar
If you're dairy-free and gluten-free, this is currently Mark's chocolate bar of choice.
He swears it tastes like a REAL Cadburys caramel bar (which isn't even gf because of a 'may contain' warning) despite being totally dairy-free and vegan.
So definitely pick this one and try it to see if you agree with him!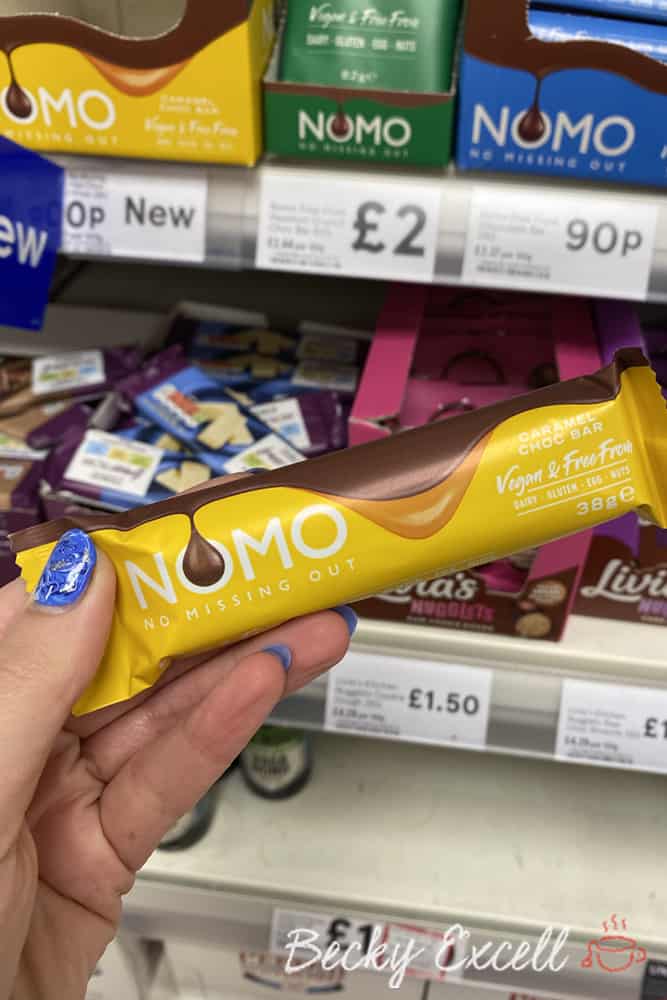 4. Tesco Free From 12 Spooky Gingerbread Biscuits
I bought these for Mark as he loves gingerbread biscuits. So how was his first bite?
Well, in all honesty, he struggled to take a bite 😂
These were very hard compared to your average biscuit, though the taste was great. He didn't go back for seconds!
This might have just been an off batch that we got so please let me know if that's the case… or if yours were rock solid too!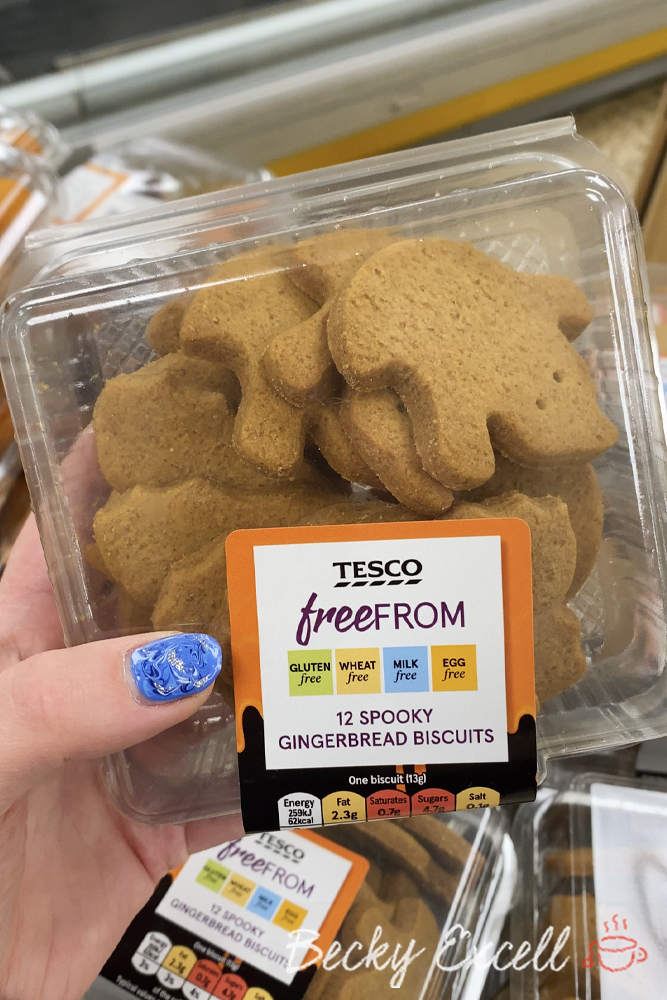 5. Buttermilk Dairy-free Salted Caramel Cups
This is another one of Mark's favourite dairy-free chocolate, so it comes with his recommendation once again!
Dairy-free chocolate seems to get better and better, with Asda and Tesco having some of the best options.
He's still addicted to the NOMO caramel bars, however.
Mark is my boyfriend by the way – sometimes I feel like it sounds like he's my 5 year old child because I always mention him when speaking about chocolate 😂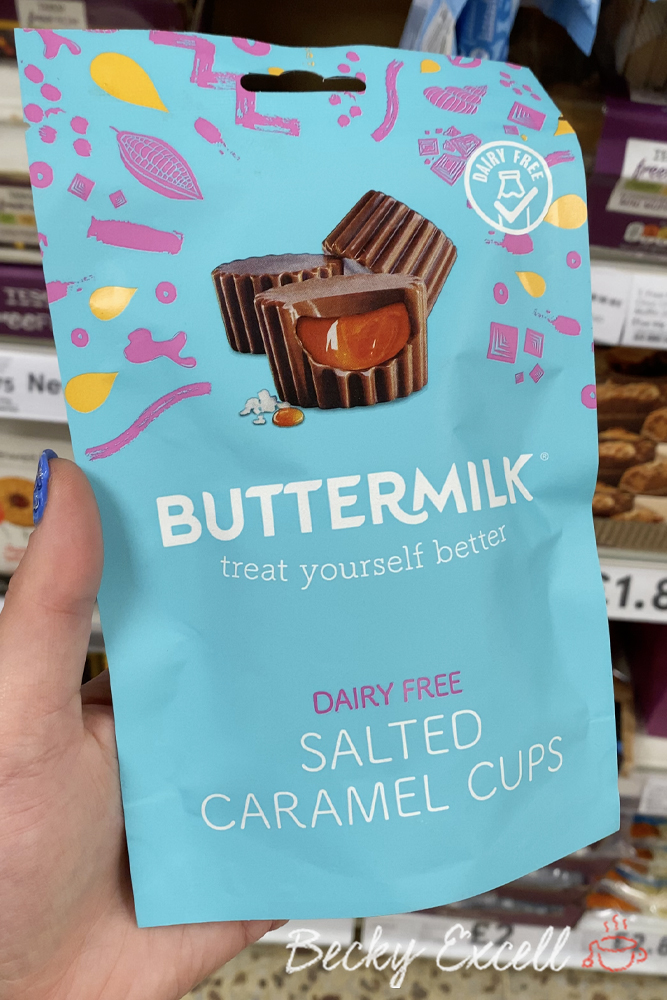 6. Buttermilk Dairy-free Peanut Butter Crunch
We haven't tried these yet, but these are definitely next on our hit list!
All the stuff we've tried from Buttermilk has always been great, so I'm sure these won't disappoint either.
It's a little weird to have a brand name combining the names of two dairy products when you're a dairy-free brand though, don't you think? 😂
Just me?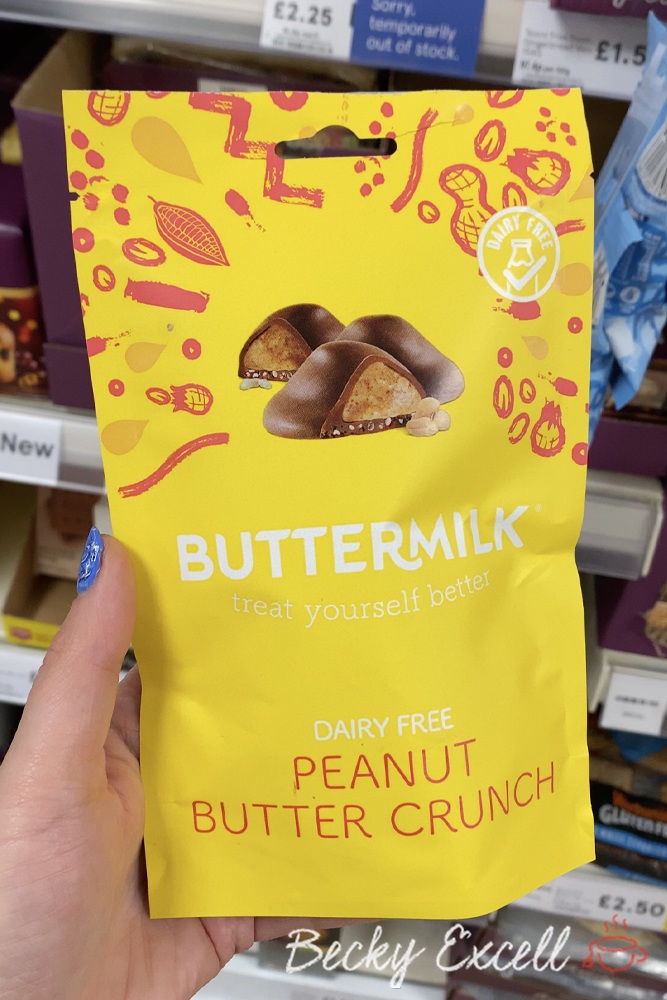 7. Tesco Free From 2 Chocolate Twists
Finally, Tesco gets its own chocolate twists!
Just make sure you heat them up in the oven first or you'll likely be very disappointed! The pastry actually comes out lovely and golden once baked.
Give them a try and let me know what you think.
They're £2.50 if you're wondering.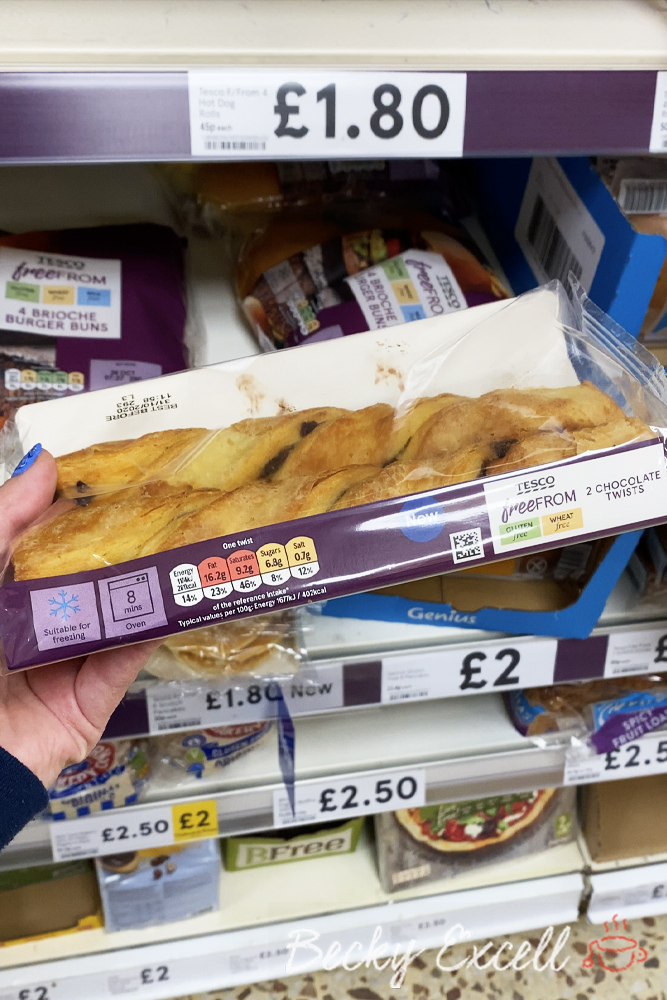 8. Tesco Free From Chocolate Sundae
Now this is something to get excited about! You can't see from the photo below, but this is actually a tall chocolate sundae.
And it's even dairy-free and vegan too – this has been added to Mark's 'must try' list… once we find it!
Yep, this was the only new product that hadn't made it to our Tesco yet. But I've included a photo just so you know what you're looking for.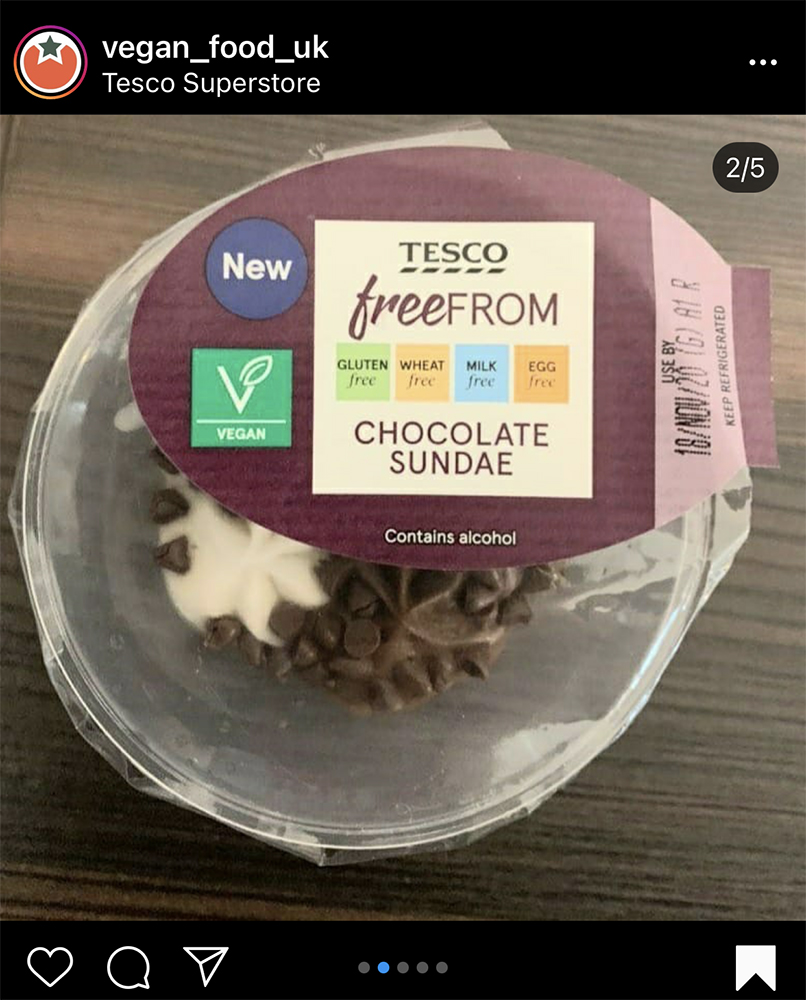 9. Naked Thai Style Green Curry Long Grain Rice Free From
And there's more snack pots down the free from aisle now too.
Starting with the Naked range of long-grain rice which is also dairy-free and vegan too.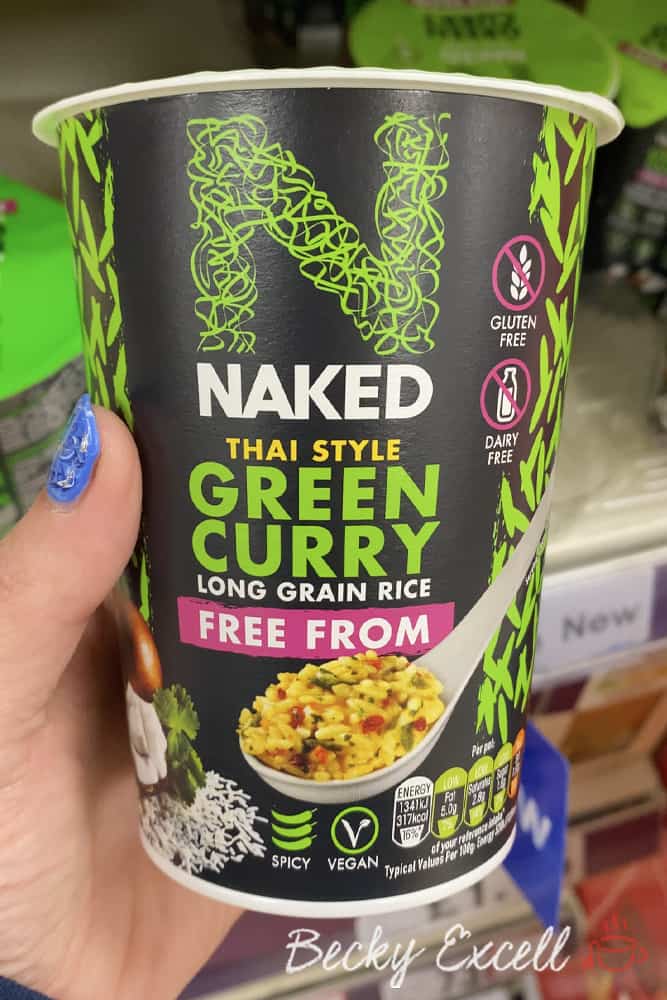 10. Naked Japanese Style Katsu Curry Long Grain Rice Free From
And then we've got the Katsu curry variety which sounds very appealing to me!
Of course, you'll need to provide your own breadcrumbed chicken, but it could make a nice meal combo if you combine the two.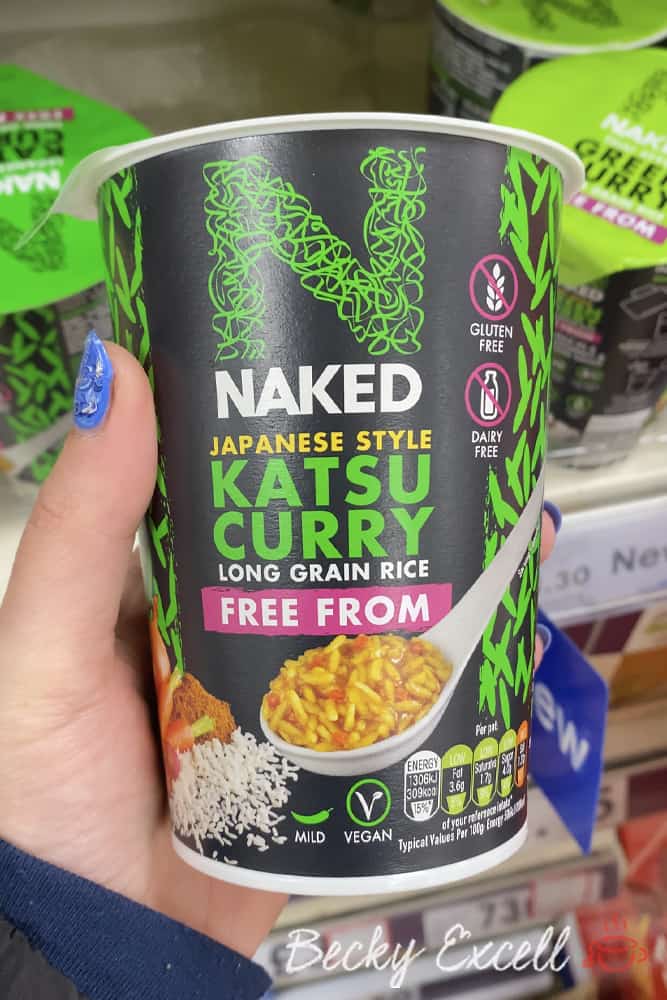 11. Tesco Free From 4 Banana and Chocolate Oat Bars
I'm always for new on-the-go gluten-free options and these sound really nice.
Of course, they contain gluten-free oats, so watch out for those if you still struggle to tolerate them.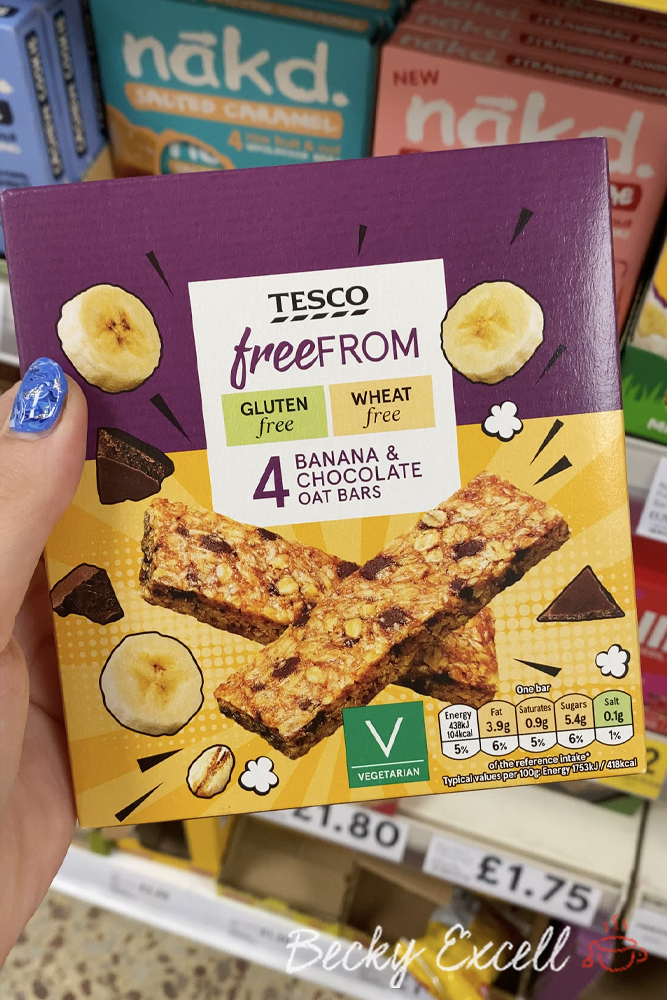 12. Tesco Free From Mini Chocolate Chip Cookies x5
These are awesome – I bought a box of these and I can confirm that they taste like mini Maryland cookies!
Lovely and buttery, chocolatey with a lovely biscuit/cookie texture – I highly recommend these.
However, they're not dairy-free, which very much upset Mark.
(again, making him sound like he's 5 years old 😆 sorry Mark!)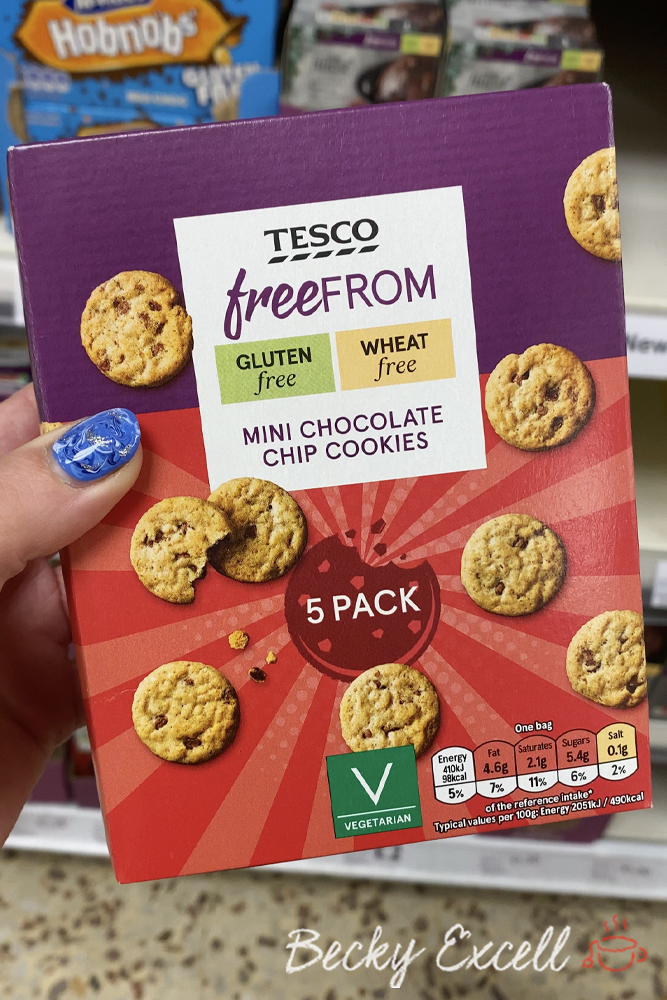 13. Tesco Free From 6 Scotch Pancakes
I included these because you might have missed these when they popped up recently.
Ready to eat scotch pancakes – just simply warm and enjoy with syrup.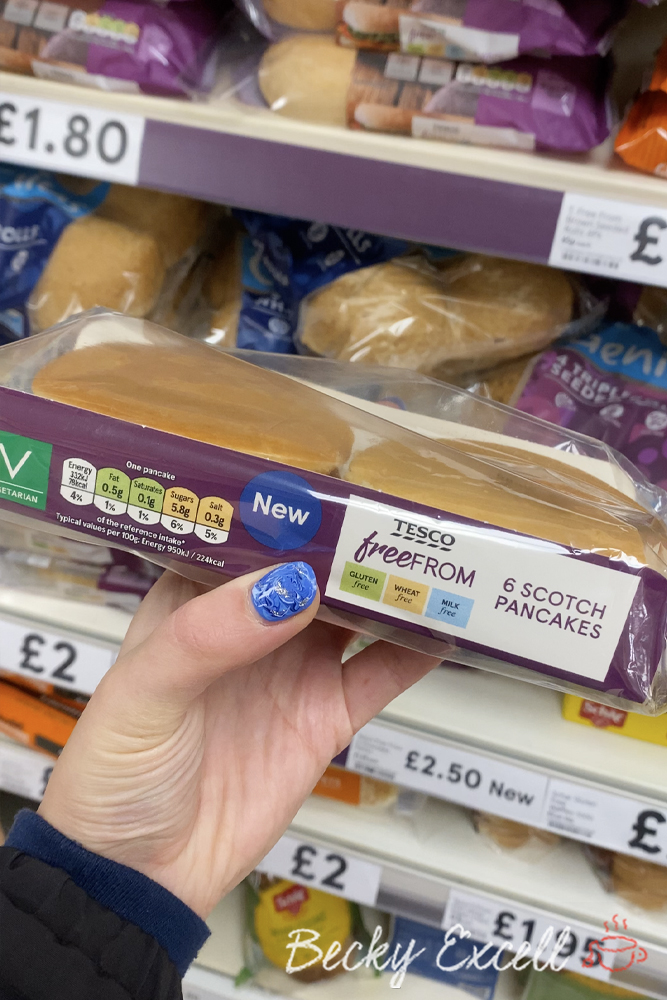 14. MooFree White Baking Drops
The MooFree chocolate chips disappeared from my Tesco for a while, but they've now reappeared in new branding.
So here's what they look like in case you've been searching for them like I have.
These are the white chocolate chip variety: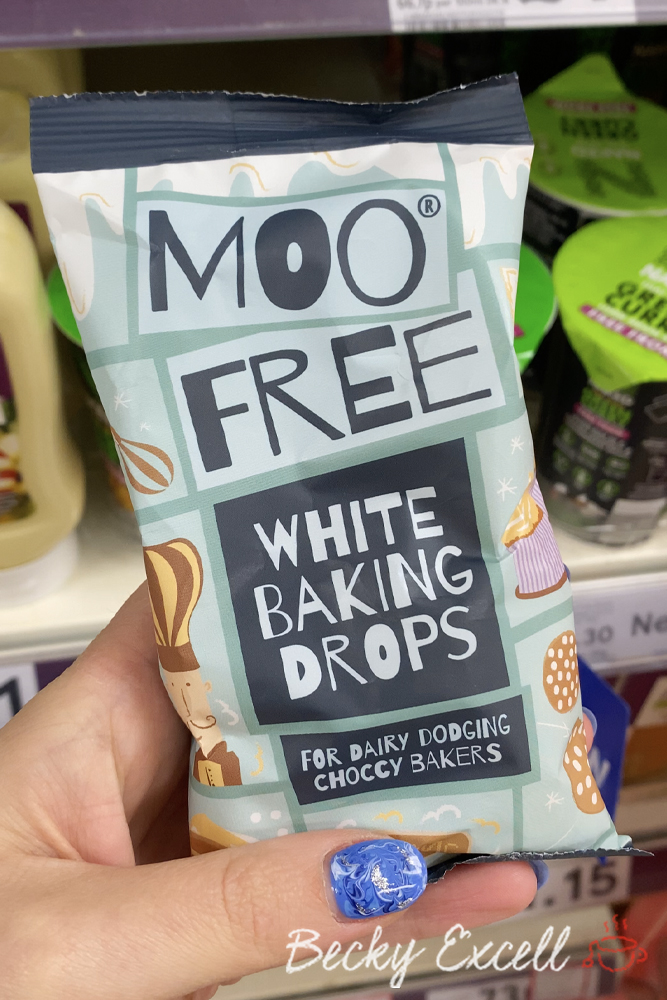 15. MooFree Baking Drops
And these are the regular chocolate chips.
They work really well in baking and I've used these many a time when I make my cookies dairy-free.
I'll throw a photo below these of when I used these in my cookies!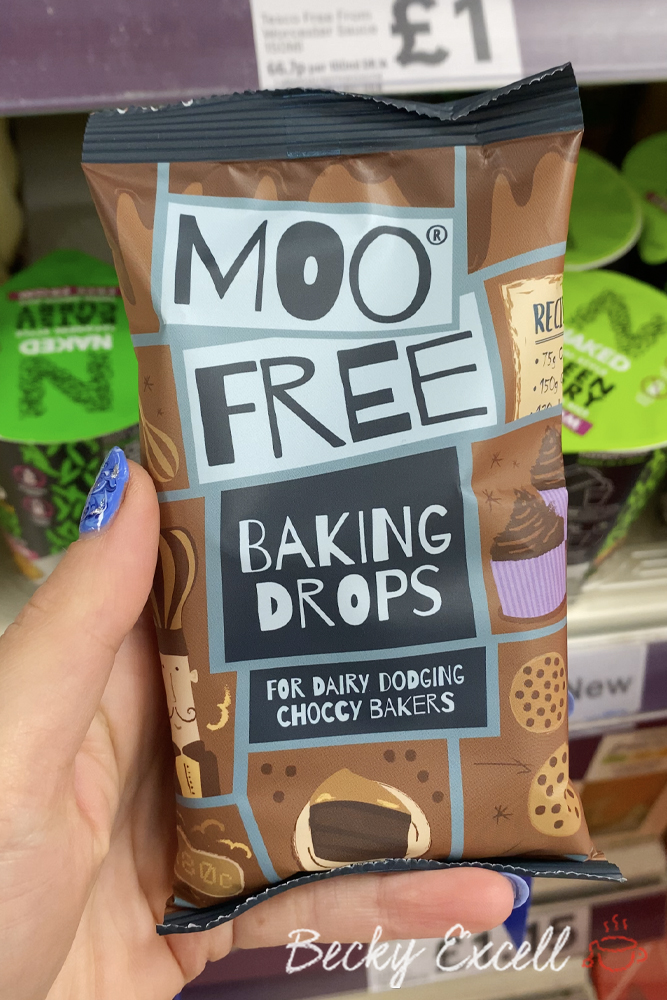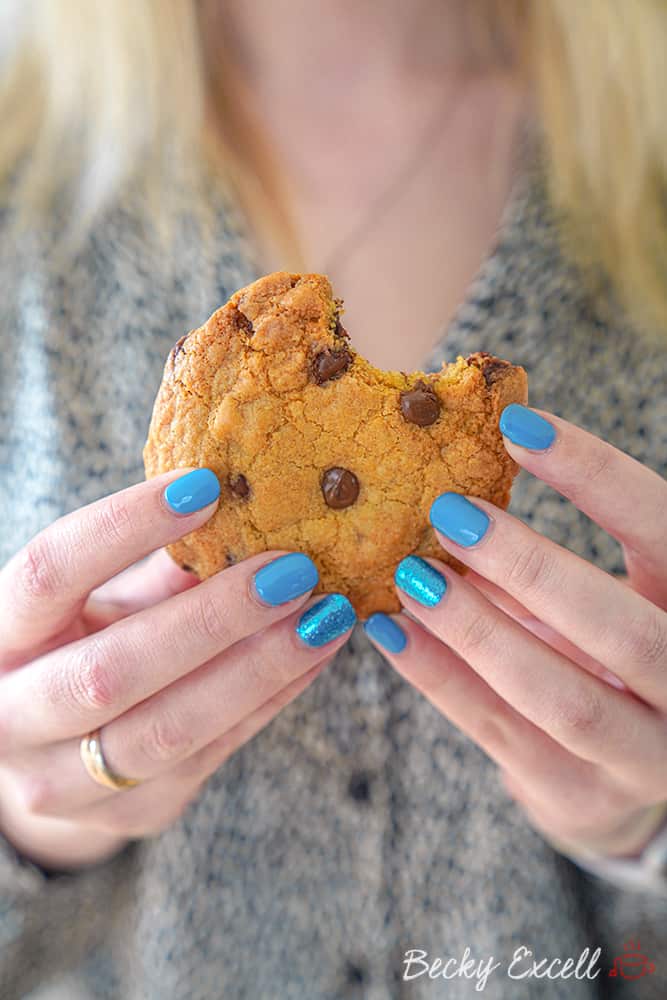 16. BFree Wholegrain Pitta Breads
The regular BFree pittas have been in my local Tesco for a while now (and even in Aldi too).
But this is the first time that wholegrain pitta breads have popped up in Tesco for me!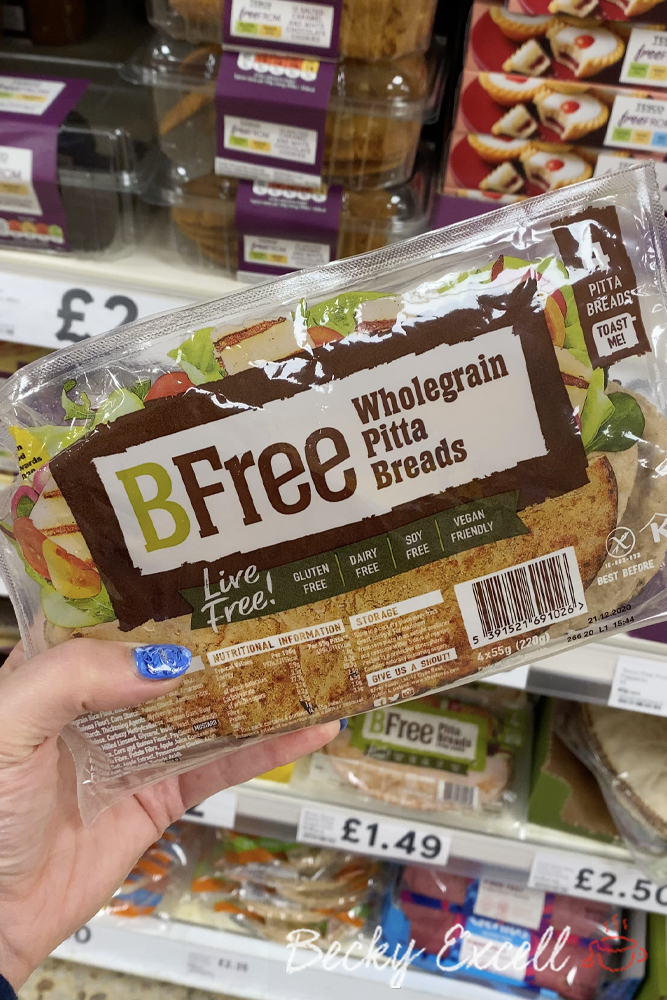 17. Bepps Black Eyed Pea Popped Snacks Salt and Black Pepper + BBQ Flavour
As always, the crisp-style snacks section keeps increasing down the free from aisle!
Today we've got more popped chips, but this time, made from black eyed peas.
Give them a try and let me know if they're worth buying at £1.80!
18. Deliciously Ella Baked Veggie Crackers – Sea Salt, Black Pepper and Olive Oil + Sweet Potato and Rosemary
And there's even more Deliciously Ella branded snacks too – both of which sound amazing flavour wise.
I'm liable to eat the entire bag when they're this big, so I try to resist as much as possible!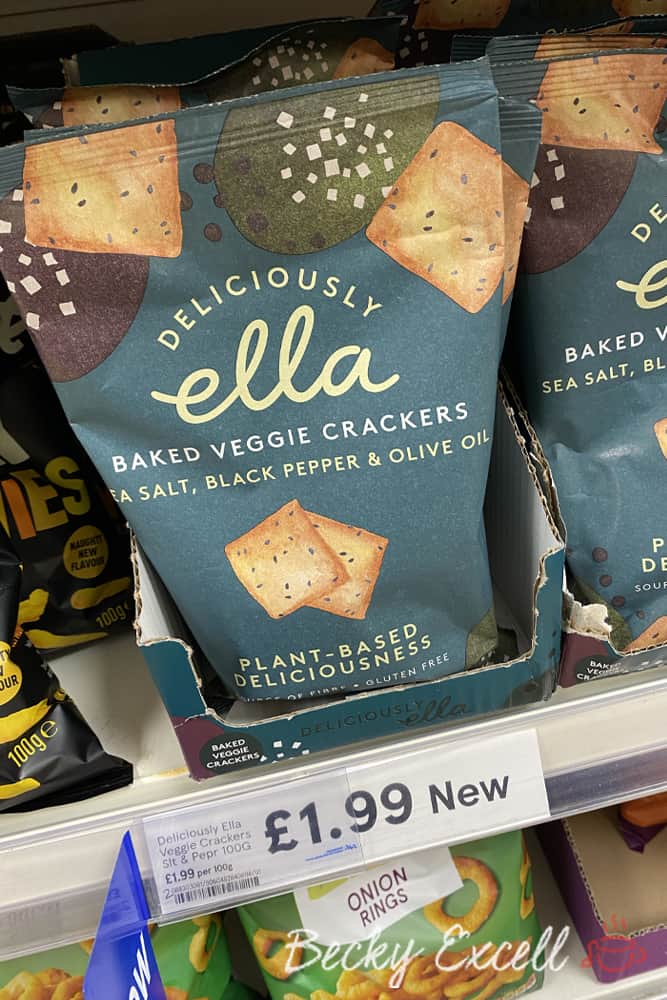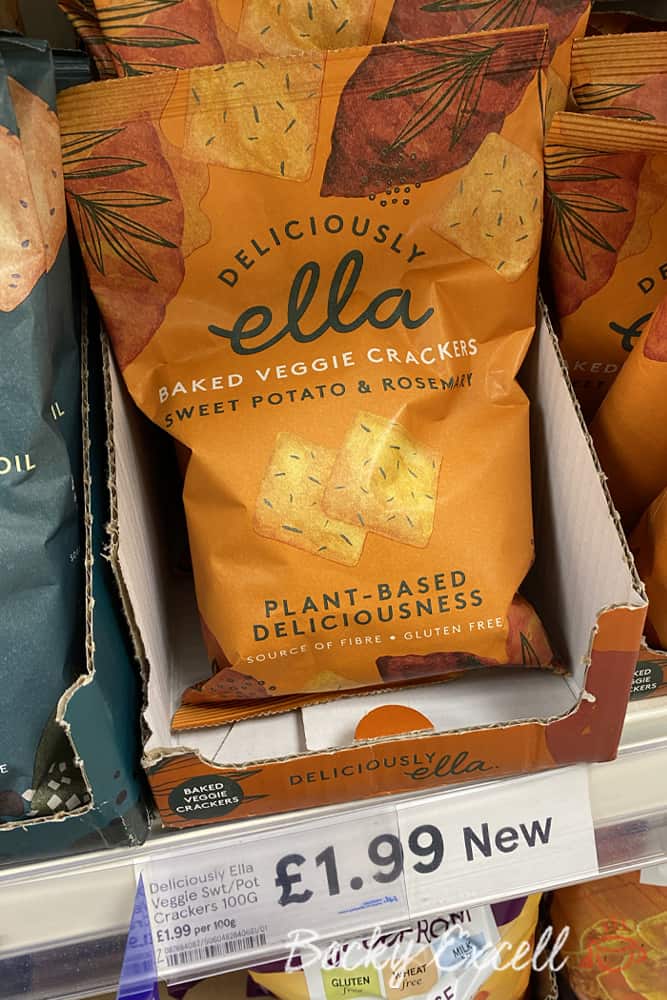 19. Livia's Kitchen Million Squares – Chocolate Orange and Salted Caramel
And Livia's is back with some more new products – dairy-free and vegan millionaire's squares!
They're quite expensive at £3.50 so if anyone fancies giving them a try and letting me know how they taste, I'd appreciate it.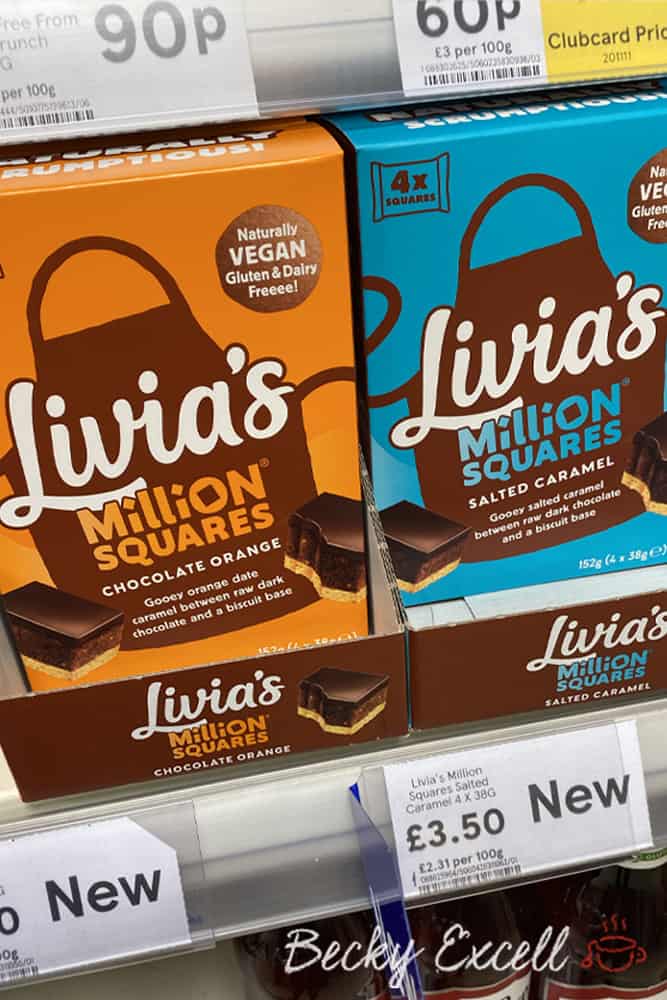 20. Tesco Free From 4 Brioche Burger Buns
These have been around in Tesco for a while, but they're still marked as 'new' so I thought I'd thrown them in for anyone who missed them.
Are they new to you? Or have you seen these for a while already?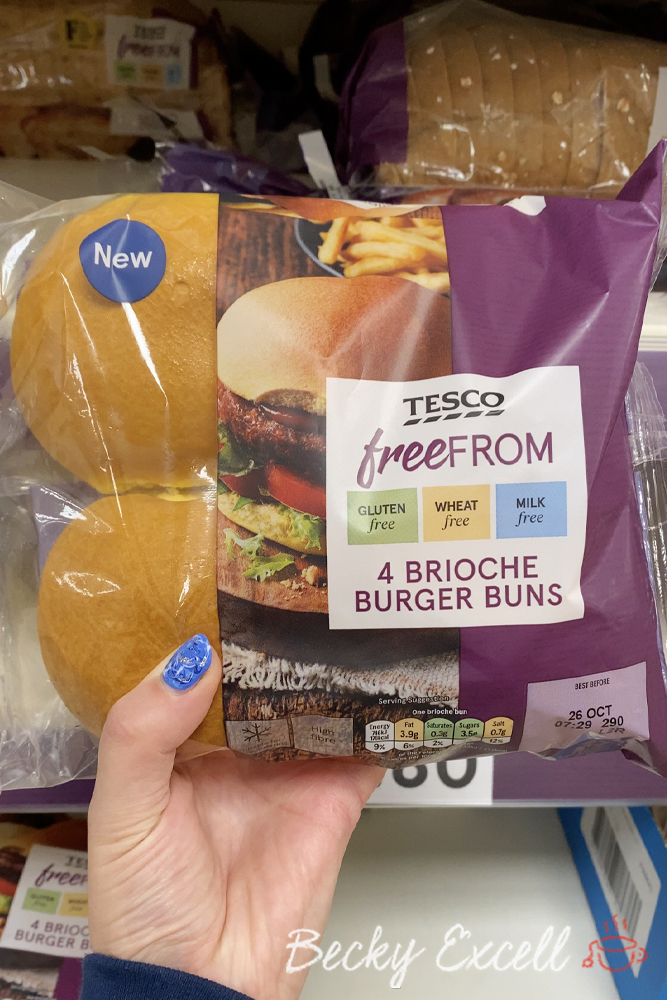 21. Tesco Free From 4 Hot Dog Rolls
The same goes for the free from hot dog rolls too.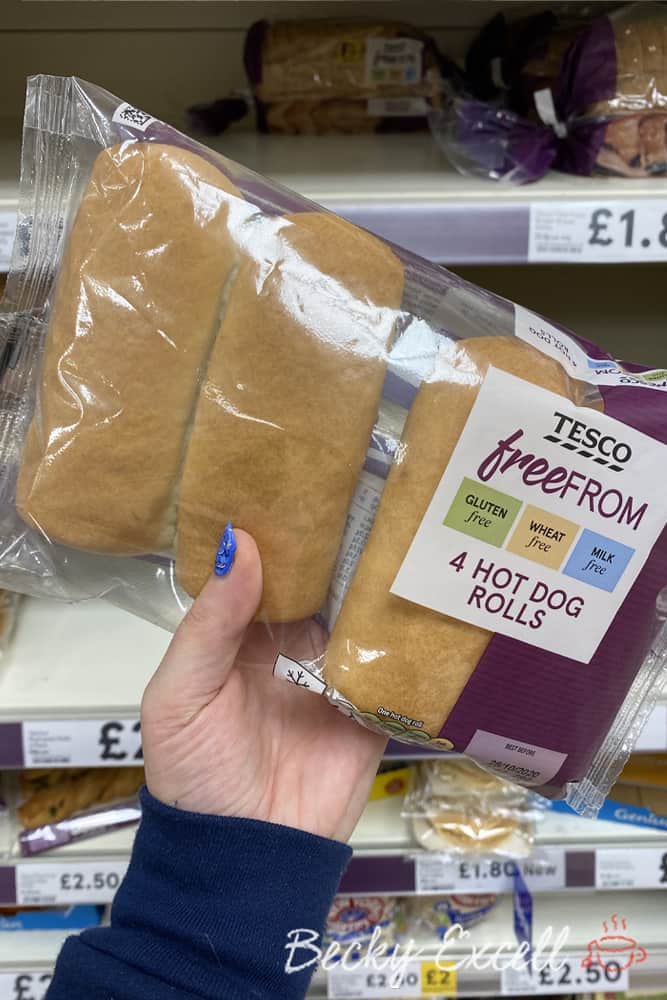 22. Tesco Free From 2 Cinnamon Swirls
And here's a couple of Tesco's other gluten-free pastry options which need to be heated in the oven like the chocolate twists.
23. Tesco Free From 2 Croissants
And last but not least, croissants!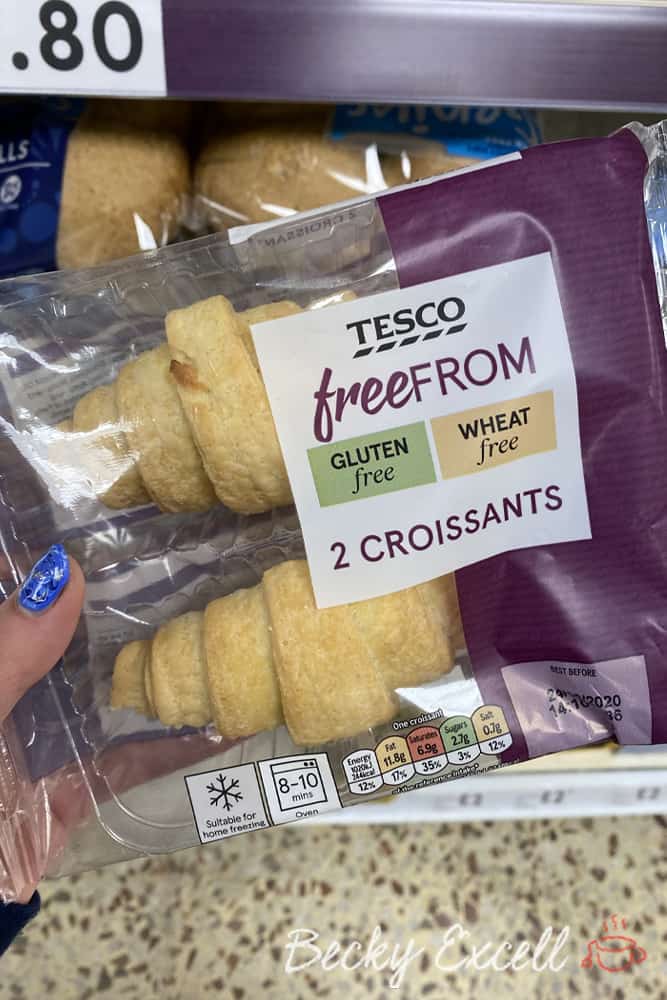 That's the 20 NEW products in Tesco's gluten-free range that are all out from today!
Thanks for joining me in checking out what's new in the Tesco gluten-free range! What did you think? Which one was your favourite? What products are we still missing?
Anyone else here craving more dairy free AND gluten-free products? Let me know by leaving a comment below this post 👇🏻
Thanks for reading,
Becky xxx
Comments