5 gluten-free pizzarias you NEED to visit when it's safe to travel! Yep, an entire post dedicated to pizza, glorious, gluten-free pizza, all across Europe!
5 gluten-free pizzarias you NEED to visit when it's safe to travel. Yep, it might be a little while before we can visit these places again, but the least we can do until then is dream about eating there! Keep reading until the end as you might find one a little closer to home than you'd think…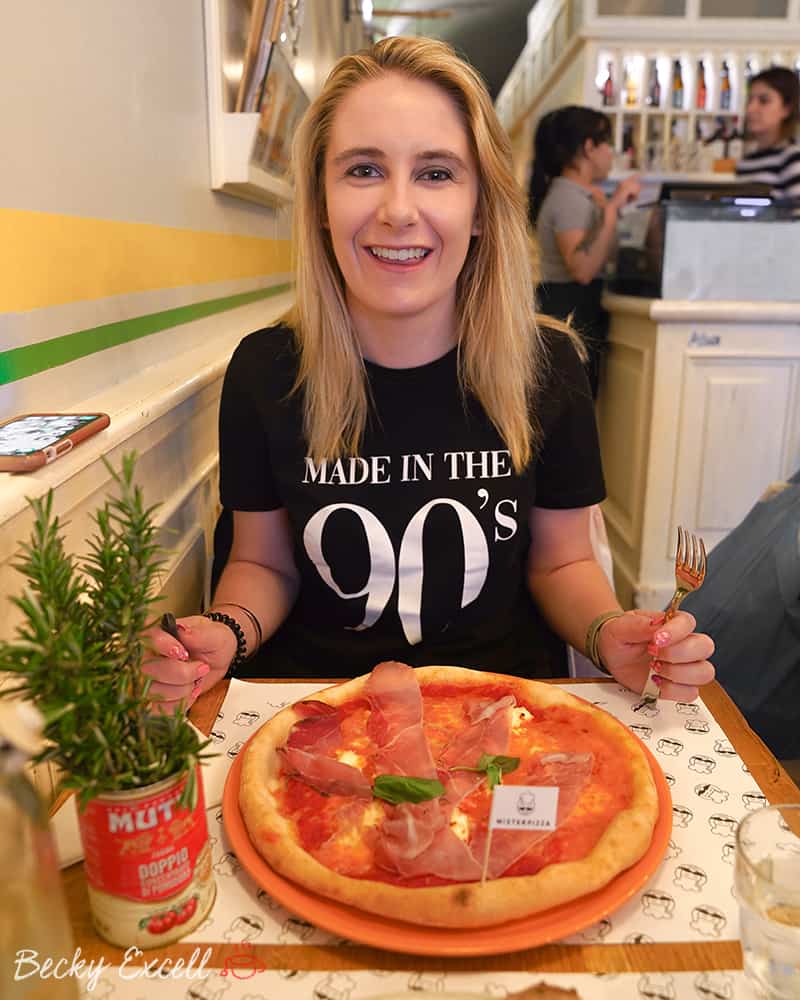 If you're going to Florence and you don't go to Ciro and Sons, I can tell you right now – you will miss out.
Pretty much everything on the menu is gluten free and almost everything is lactose free too. The gluten free pizza dough is crazy… it is my favourite I've had so far I think! Lovely, thin and crispy with amazing flavour and a thick crust.
I had both a pizza and a calzone at Ciro and Sons and both were unbelievable. Mark opted for gnocchi one time and had pasta the other time. Both were delicious!
(check out #1 of 30 on my gluten-free guide to Florence for a link to Ciro and Sons and their address)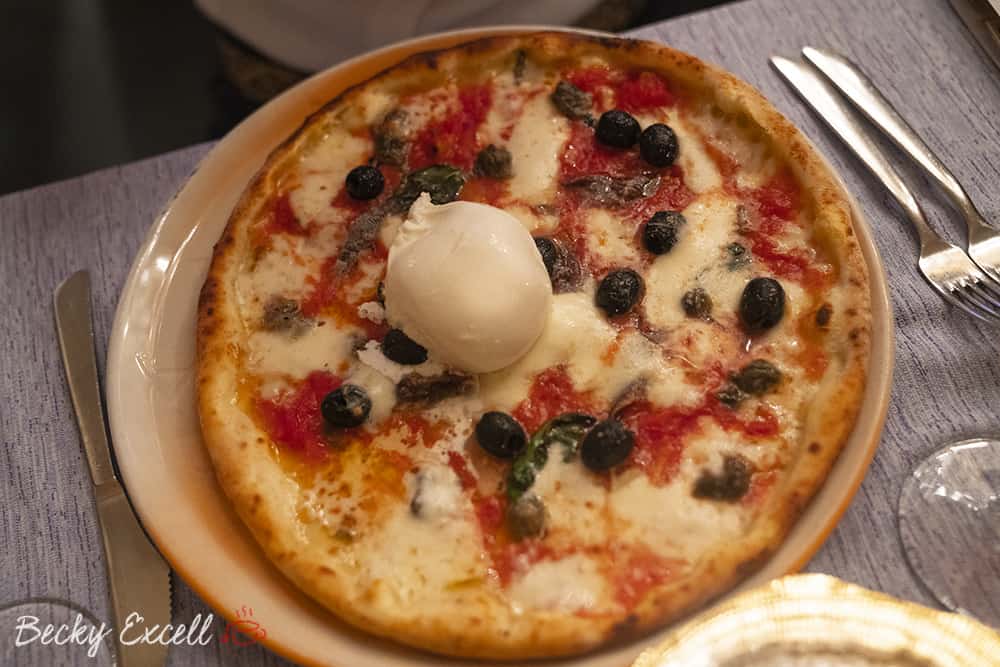 2. Mama Eat (Rome, Italy)
The gluten free pizza bases are *incredible* – they are super soft and puffy… I honestly didn't know it was possible to have that sort of texture in gf food. I'd recommend the Montanare (mini fried pizzas as shown below) for a starter, they are stuuuupidly good!
They have a completely separate kitchen and chef for gluten free and all gluten free food is served up on clear glass plates to distinguish them from regular food. And for those who avoid lactose too – all the cheeses Mama Eat serve are naturally lactose free.
(check out #1 of 30 on my gluten-free guide to Rome for a link to Mama Eat and their address)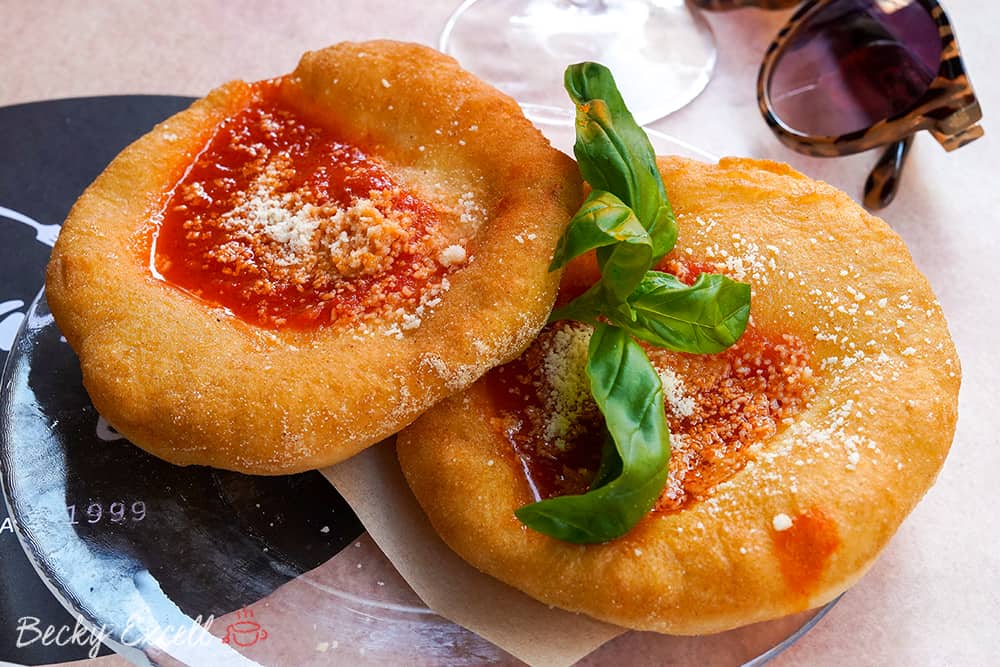 Our first evening meal in Barcelona was at Messié Pizza Sin Gluten which is 100% gluten free – and what an introduction to gf it was. It was really conveniently located for us but I would have travelled far to go!
With the restaurant being 100% gluten free it meant that Mark was going to have a gluten free pizza as well, he honestly said it was one of the best he's had… and he can eat gluten!! They do also offer both lactose free and vegan cheese too.
I went for the Madame pizza which was tomato, mozzarella, rocket, Serrano ham and Parmesan whilst Mark went for a veggie pizza. There wasn't even a crust left of either of our plates!
(check out #3 of 30 on my gluten-free guide to Barcelona for a link to Messie Pizza Sin Gluten and their address)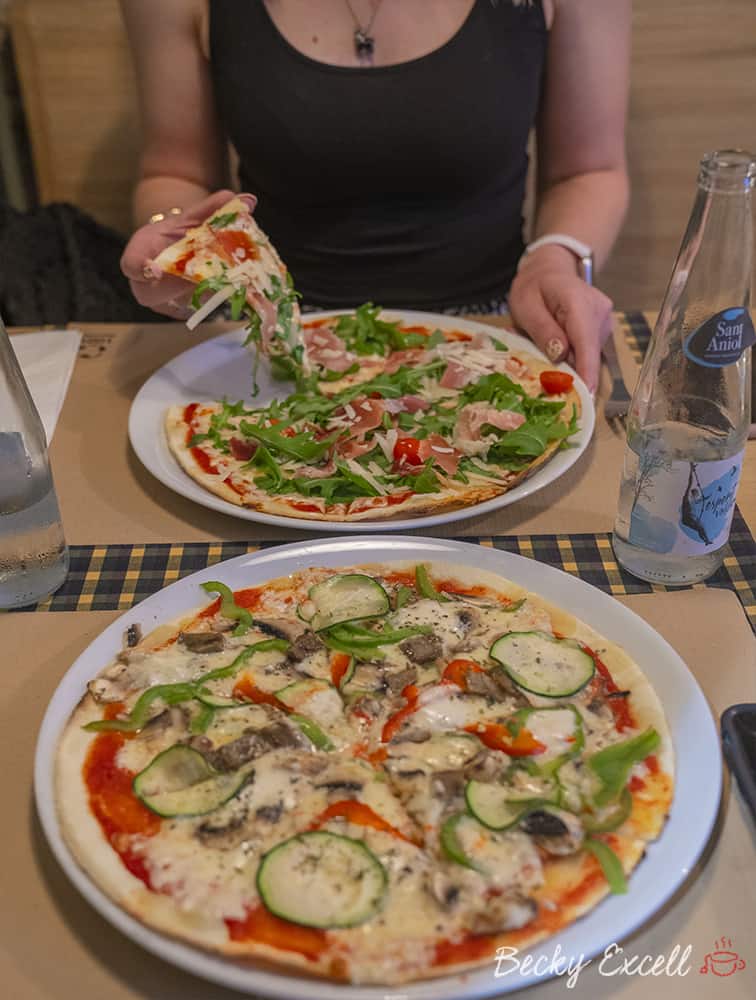 Wherever I am in the world, I seem to always have at least one pizza on my holiday – does this post say a lot about me?! Il Quadrifoglio is a great place for an evening meal if you are looking for gluten free in Paris.
What I love the most is that my pizza came in the shape of a heart! I have no idea how they made the crust so damn good, but it was delicious. It costs extra to have it gluten free FYI, but it was so worth it.
(check out #18 of 30 on my gluten-free guide to Paris for a link to Il Quadrifoglio and their address)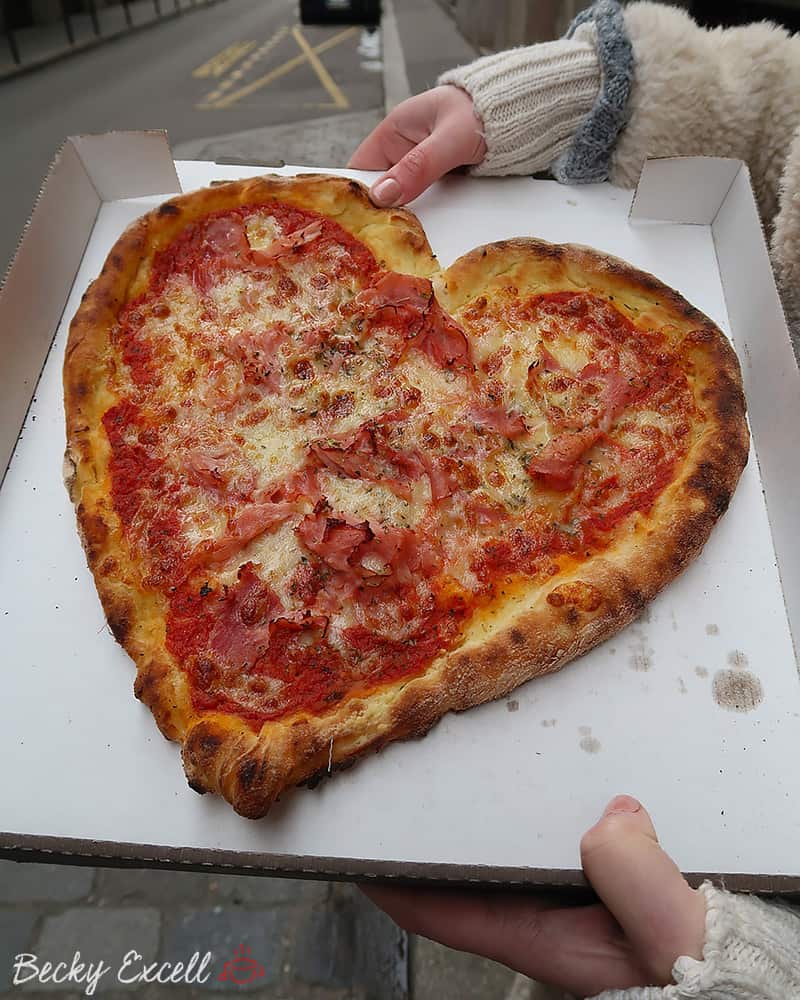 5. Purezza (London and Brighton, UK)
Purezza is a 100% vegan restaurant located in Camden, London and in Brighton, with some of the best gluten-free pizza bases I've had here in the UK.
And to put your mind at ease, here's a quote from their website:
It's always worth informing your server if you are strictly gluten-free due to intolerances or coeliac disease and they will take the utmost care to ensure no cross contamination takes place.
That's a little better than the usual 'due to our kitchens being a busy environment, we cannot guarantee that cross-contamination will not occur' generic statement, right?!
Of course, all the toppings are vegan too, but trust me – you won't believe how good a gluten-free and vegan pizza could taste!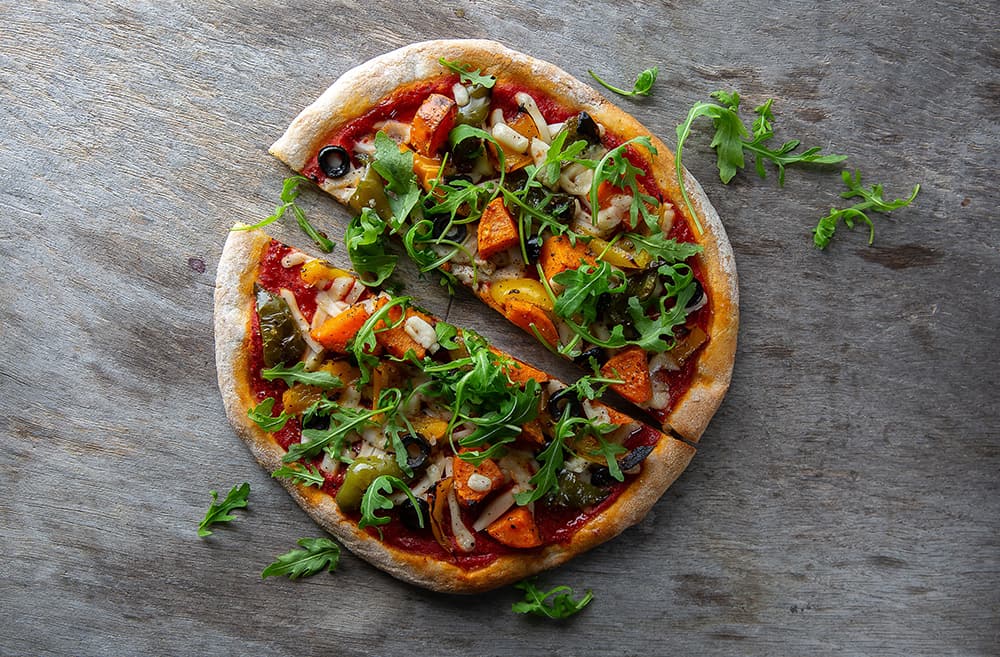 Thanks for reading all about the 5 gluten-free pizzarias you NEED to visit when it's safe to travel! If you visit any of these places in the future, please take a snap and tag me in your photos. I love seeing what you guys order and hearing what you thought!
Any questions about any of these places? Please do let me know by following me on Instagram and leaving me a comment on a recent photo!
Thanks for reading,
Becky xxx