5 gluten-free bakeries you NEED to go to when it's safe to travel again! Just because the world is on lockdown doesn't mean we can't dream of our favourite gluten-free bakeries, right?
Well, I don't think dreaming is a crime and I certainly have enough time for day dreaming right now! Whilst it's probably not safe to plan a trip anytime soon, here's the 5 gluten-free bakeries you NEED to go to when it's safe to travel again – they're all 100% gluten-free and don't sell any gluten on the premises – all definitely safe for Coeliacs. So here they are!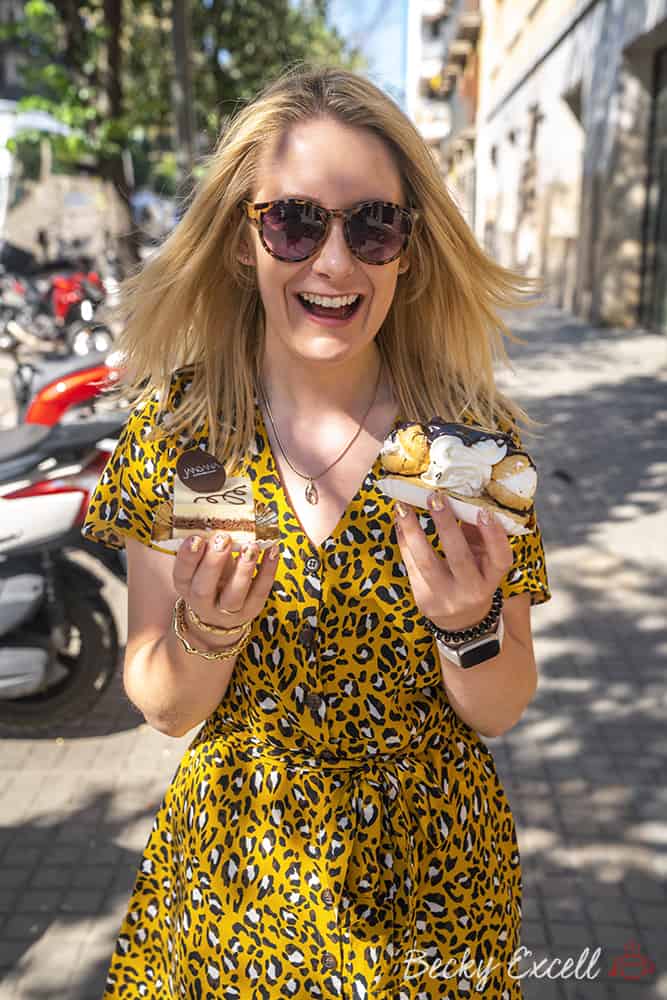 Wow. That's all I thought when I looked through the window at all Jansana's gluten free pastries and cakes on display.
They had croissants, doughnuts, cinnamon whirls, iced pecan twists as well as traditional pastries like Palmeras and Diplomatics.
And of course, they all tasted absolutely awesome – some of the best pastry I've tasted in the last 10 years of being gluten free, if not my entire life!
They even sell fresh gluten-free bread that you'd NEVER know was gf!
(check out #2 of 30 on my gluten-free guide to Barcelona for a link to Jansana and their address)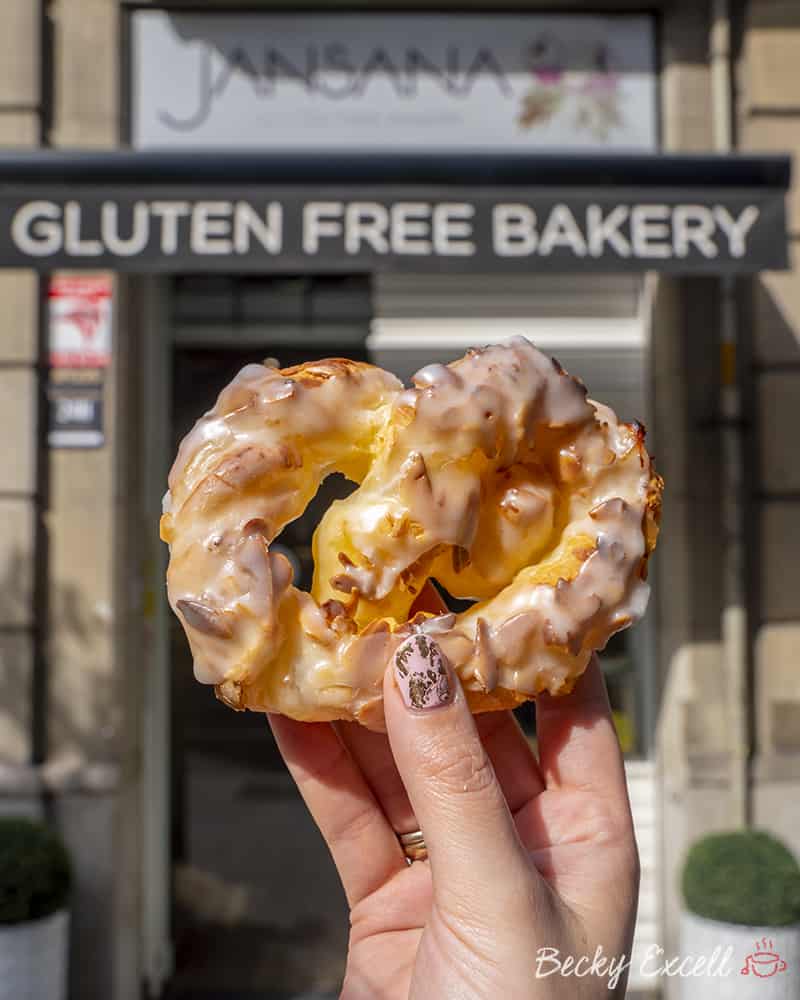 This 100% gluten free patisserie is a must visit. The gluten free eclairs are to die for and come in a variety of flavours. The selection of tarts, cakes and pastries is vast with plenty of lactose free options too.
It's a great place to pick up a gluten free croissant or pain au chocolat – I had both and they were incredible!
They also offer savoury options too which are perfect for lunch, with the option to eat in or takeaway. As one my faves for gluten free in Paris, it had to be at number one!
(check out #1 of 30 on my gluten-free guide to Paris for a link to Helmut Newcake and their address)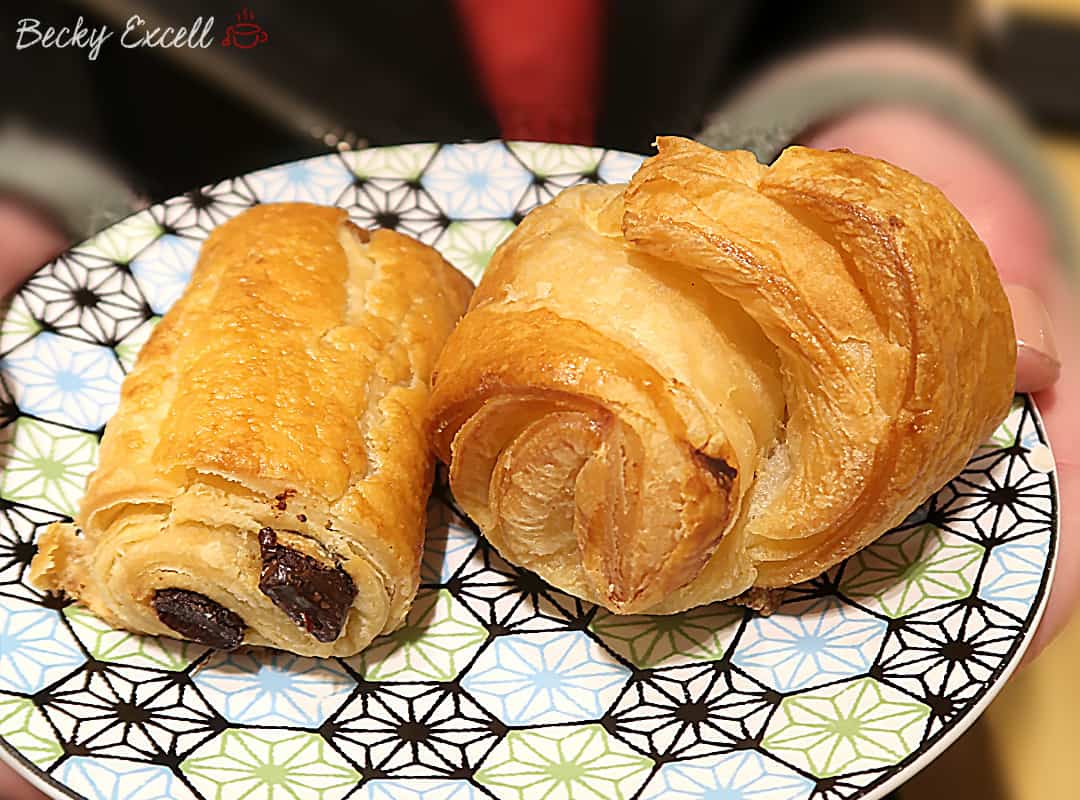 Pandali was the first bakery we visited in the hunt for gluten free in Rome and we loved it so much that we went back again on our last day. It's located very close to the Pantheon and it's 100% gluten free.
This friendly, local bakery has both sweet/savoury options and plenty of space to eat in if needed. As it's such a short walk from the Pantheon, we decided to enjoy our gluten free treats in the sunshine with the amazing view you can see in the photo above.
Savoury-wise, they have a lots of calzones, pizza slices, pasta and fresh breads/focaccia. I actually took some of their fresh bread with me for the journey home as I wasn't sure what options there would be at the airport… and it was some of the best gluten free bread I've ever had!
(check out #8 of 30 on my gluten-free guide to Rome for a link to Pandali and their address)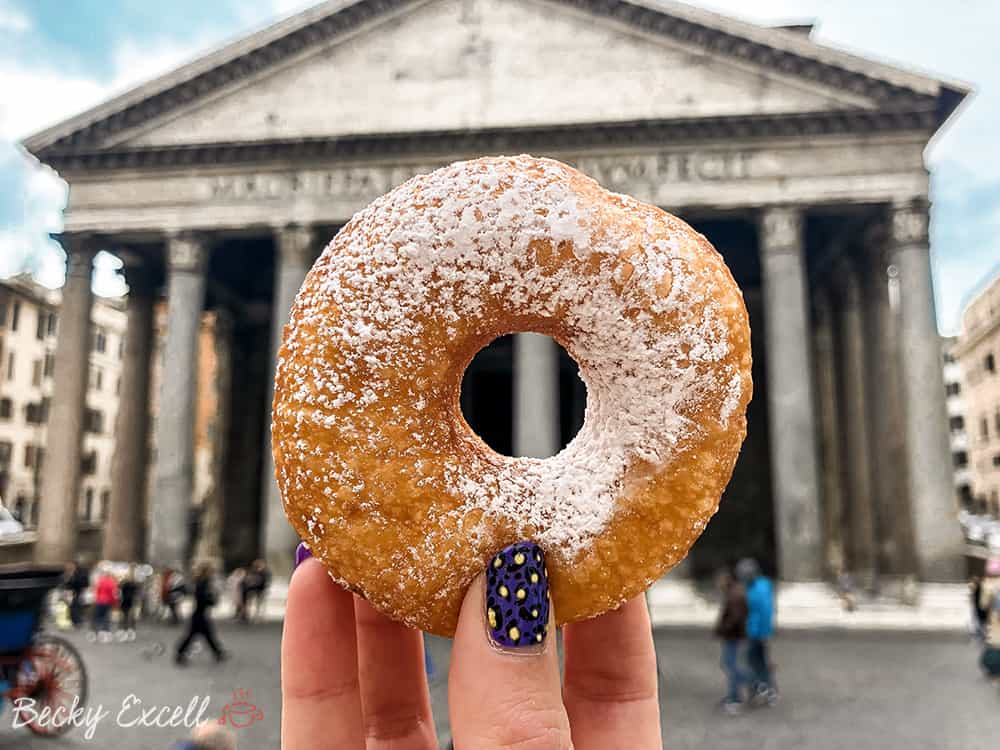 Here's one that's a little closer to home, plus – great news… they deliver all across the UK! Yep, a 100% gluten-free bakery that delivers right to your door during lockdown. How awesome is that?
They've been working really hard all throughout lockdown to keep stocked, so please support them by picking up a loaf of their fresh bread, or some gluten-free rolls. Trust me, they're to die for!
Head over to their website to order online – there's everything from cookies to pastries, cakes, brioche burger buns, white bread and focaccia. Trust me, you won't regret it!
This is the best gluten free bakery in Florence. There, I said it. PLUS, there's one reeeeally conveniently placed next to the main sights so you don't have to walk far to find it at all.
Starbene is 100% gluten free and has a huge selection of gluten free goodies which are very hard to pick between. We bought lots!
They have a large counter filled with sweet options, ranging from cream-filled croissants to eclairs and doughnuts. There was quite a few bakery items labelled as lactose free and dairy free too which was great for Mark.
(check out #5 of 30 on my gluten-free guide to Florence for a link to Starbene Bakery and their address)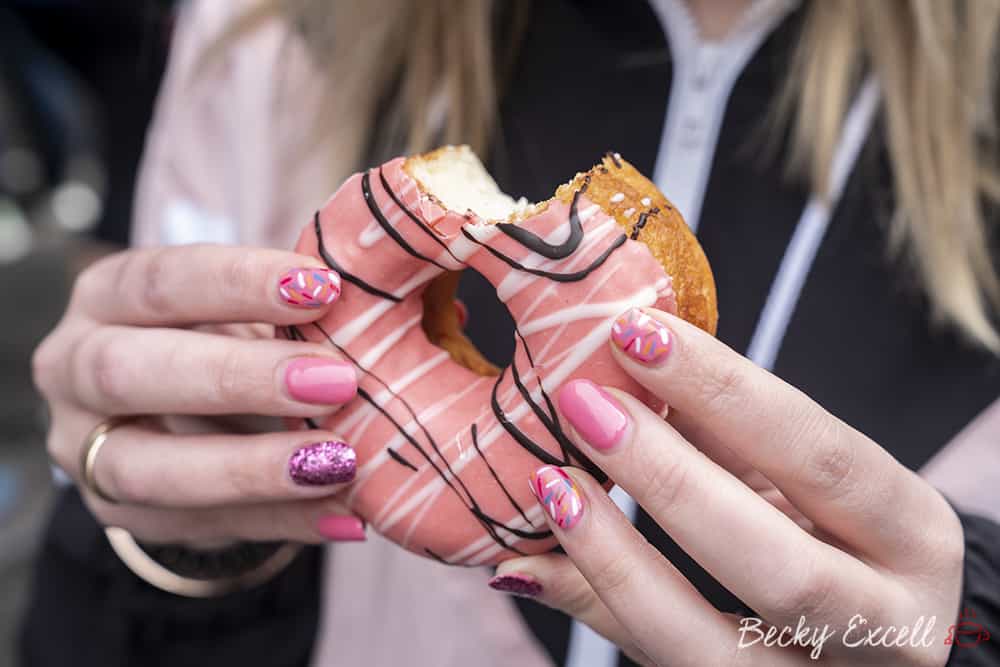 Thanks for reading all about the 5 gluten-free bakeries you NEED to go to when it's safe to travel again! If you visit any of these places in the future (or place a Wildcraft order) please take a snap and tag me in your photos. I love seeing what you guys order and hearing what you thought!
Any questions about any of these places? Please do let me know by following me on Instagram and leaving me a comment on a recent photo!
Thanks for reading,
Becky xxx