As you've probably seen in my guide to gluten free in Barcelona, Gula Sana was my FAVE overall place in the whole city. So here's 5 reasons I'd eat gluten free at Gula Sana in Barcelona every day…
I mean, there's 30 bloody places in my Barcelona guide – actually 36 – and out of all of them, Gula Sana has to be my fave. And if you only get to visit ONE PLACE in Barcelona, then I wouldn't hesitate to say this: make sure it's Gula Sana! Wondering why? Well, here's 5 reasons I'd eat gluten free at Gula Sana in Barcelona every day…
(oh and if you're looking for the location/address of this place, just check out number 1 in my gluten free guide to Barcelona by clicking here)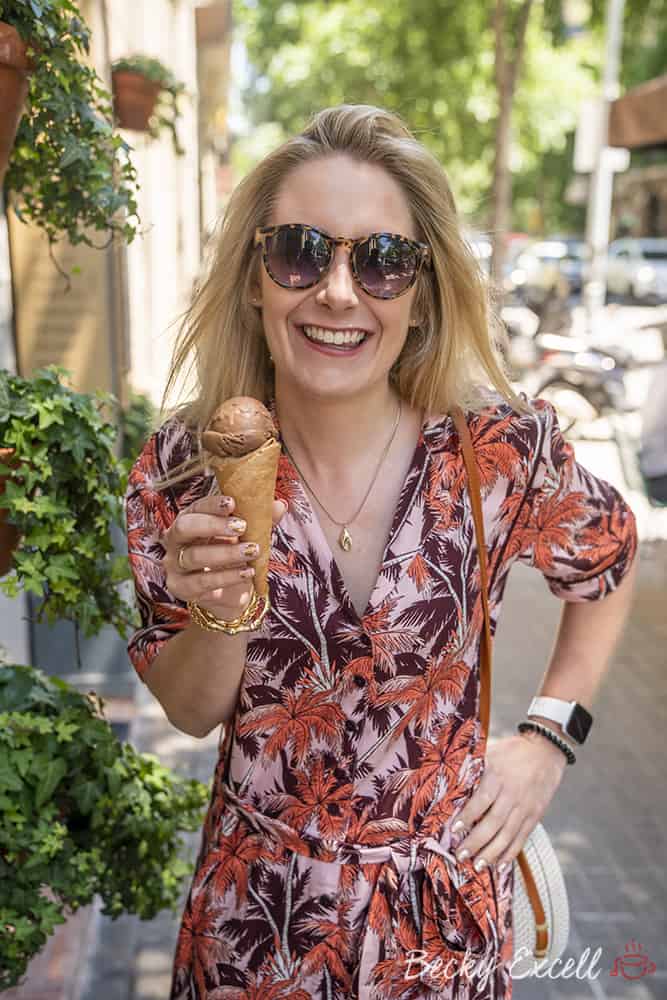 1. It's 100% gluten free.
Yep, there's no need to worry about cross contamination here because everything on the menu is gluten free. There isn't any gluten in the whole place!
So there's no messing about with 'well, you can have this and this, but not this', it's all just 'have whatever the heck you want'. Honestly, that's just a feeling you cannot beat when you're gluten free!
And when you see what's on the menu, you won't even believe it's all gluten free to be honest…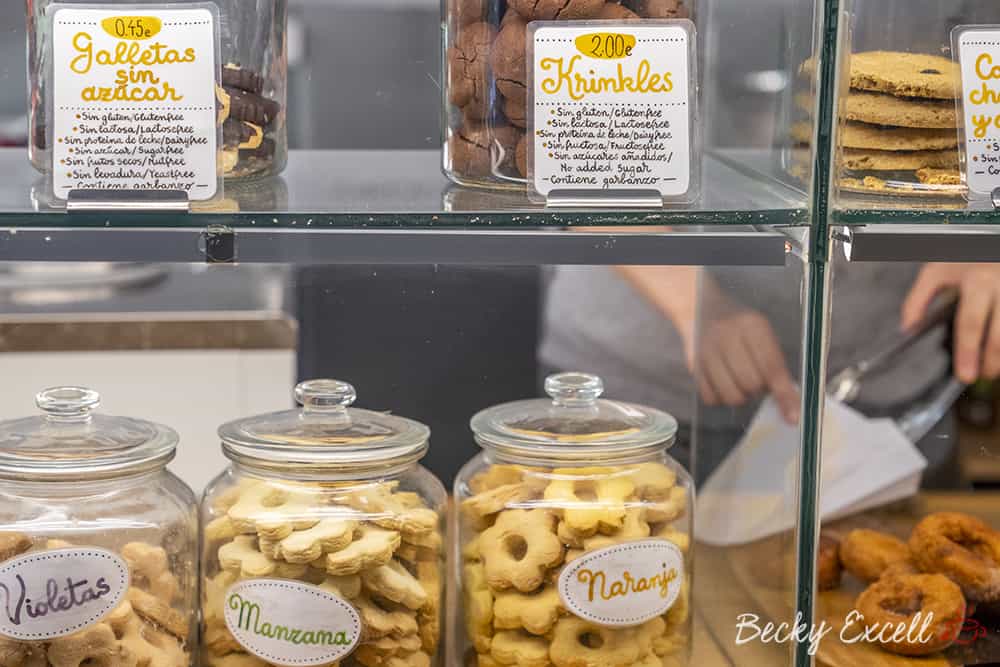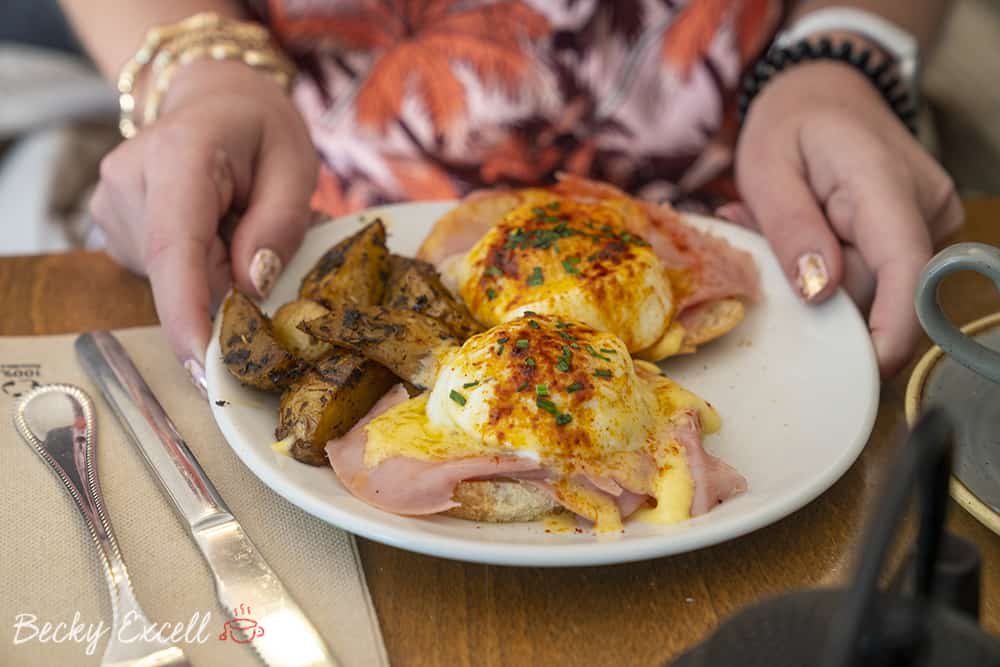 2. A bangin' brunch.
We love brunch and this is an amazing place for it – I mean where else can you get ham and eggs in a gluten free crepe with all the trimmings? Or how about poached eggs with hollandaise on gluten free toast with herby potatoes?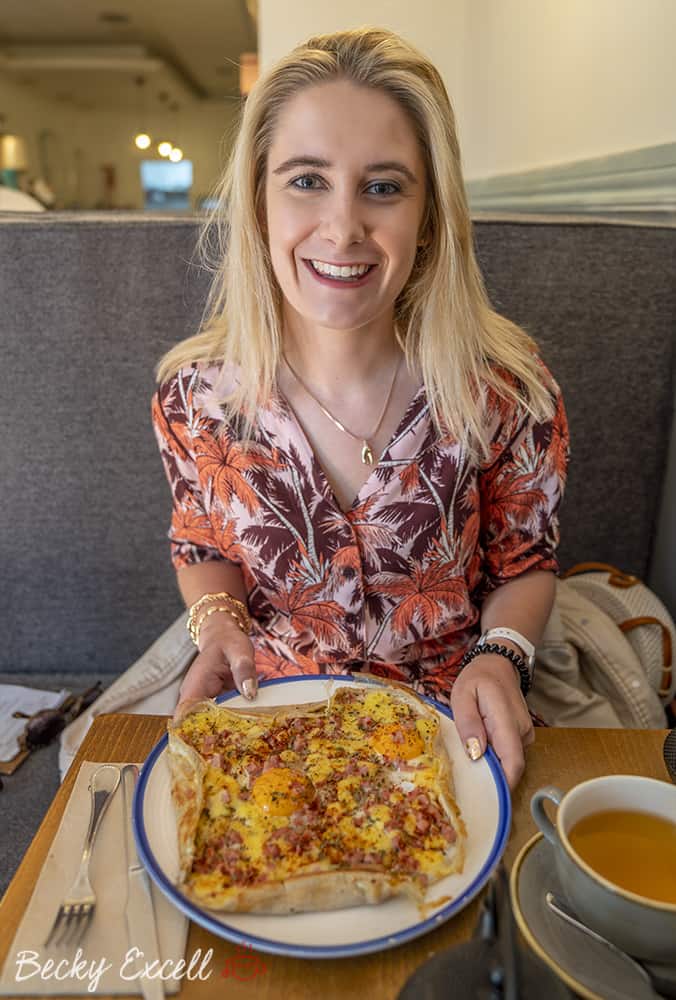 3. The awesome selection of fresh cakes.
I mean, once you've had brunch, you might as well have a cake for dessert, right?!
They had TONS of choice, including little traditional biscuits and pastries, but when I say cakes, I mean actual, proper cakes too!
We went for a slice of red velvet (sooo light and fluffy) and a slice of lemon meringue pie… and it was so hard to just narrow it down to two choices. I really wanted some tiramisu too!
But they were both amazing as I'm sure you can see below!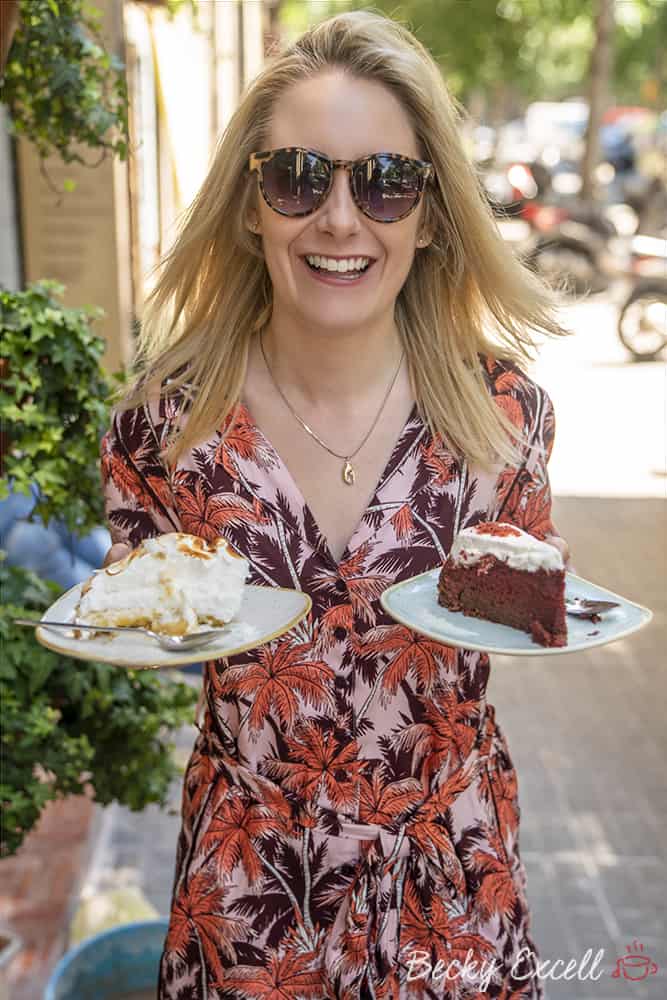 4. The vast amount of dairy free and lactose free options.
And guess what? Both of those cakes were lactose free too. How is that even possible?!
I mention this because my boyfriend is lactose intolerant and it's basically IMPOSSIBLE for us to be able to share a cake at home when out and about.
But in Gula Sana, we were sorted – there were tons of options!
5. The gelato?!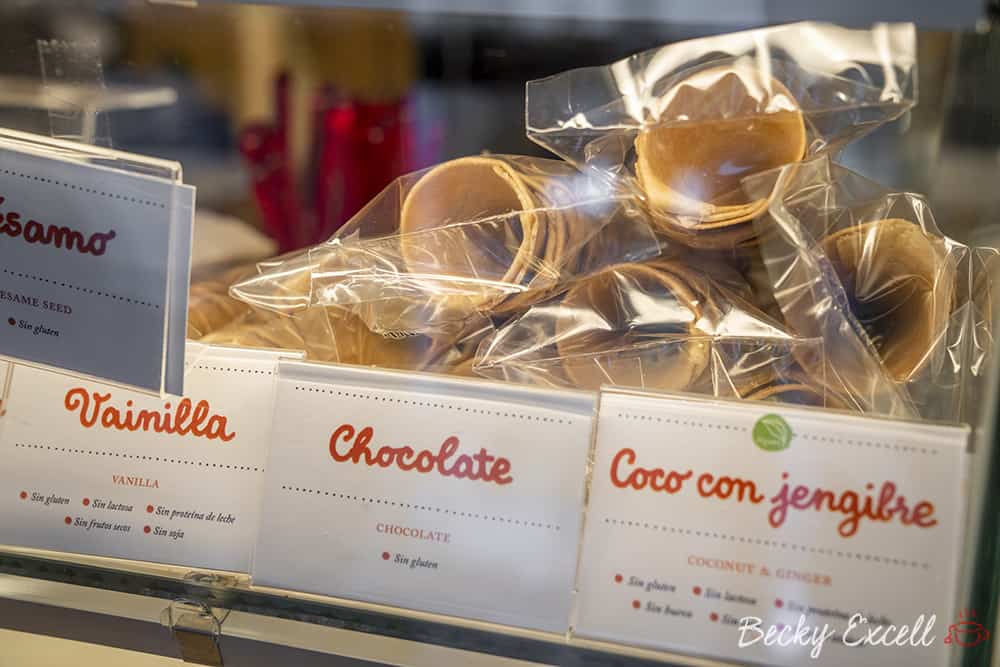 And unbelievably, as if a gluten free brunch with biscuits, pastries and tons of cakes wasn't enough, you can even get proper gelato in gluten free cones too.
Now I hope you understand why I said that this is place you need to go if you only visit one place in Barcelona!
(don't forget that if you're looking for the location/address of this place, just check out number 1 in my gluten free guide to Barcelona by clicking here)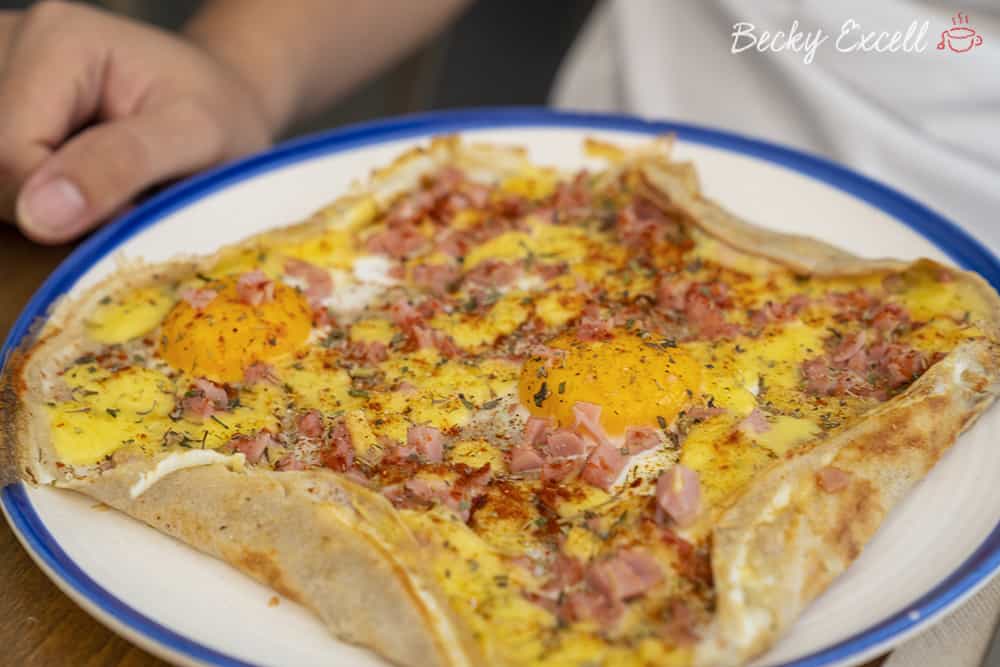 Thanks for reading about my experience with gluten free at Gula Sana in Barcelona! If you find anymore places that you would recommend I visit, just drop me a message in the comments below, or on Facebook / Twitter / Instagram. Also, if you've been here, let me know your review in the comments below – hopefully this post will be a good guide for those thinking of visiting themselves!
I really can't wait to go back to experience some more gluten free in Barcelona asap! Don't forget to check out my post of the 30 BEST places for gluten free in Barcelona for 35 more places to eat.
Thanks for reading,
Becky xxx
Oh and don't forget to pin this for later!