Gelato and Rome go hand in hand, but at Fiocco di Neve, gluten free (and lactose free) can easily be added to that equation too! Here's 5 reasons Fiocco di Neve is the best place for gluten free gelato in Rome…
So in my gluten free guide to Rome, you've probably seen that being gf defo doesn't mean you have to miss out on pizza, pasta or copious servings or tiramisu. Well, gelato is no different! Let's talk about the 5 reasons that Fiocco di Neve is the best place for gluten free gelato in Rome…
(oh and if you're looking for the location/address of this place, just check number 3 in my gluten free guide to Rome by clicking here)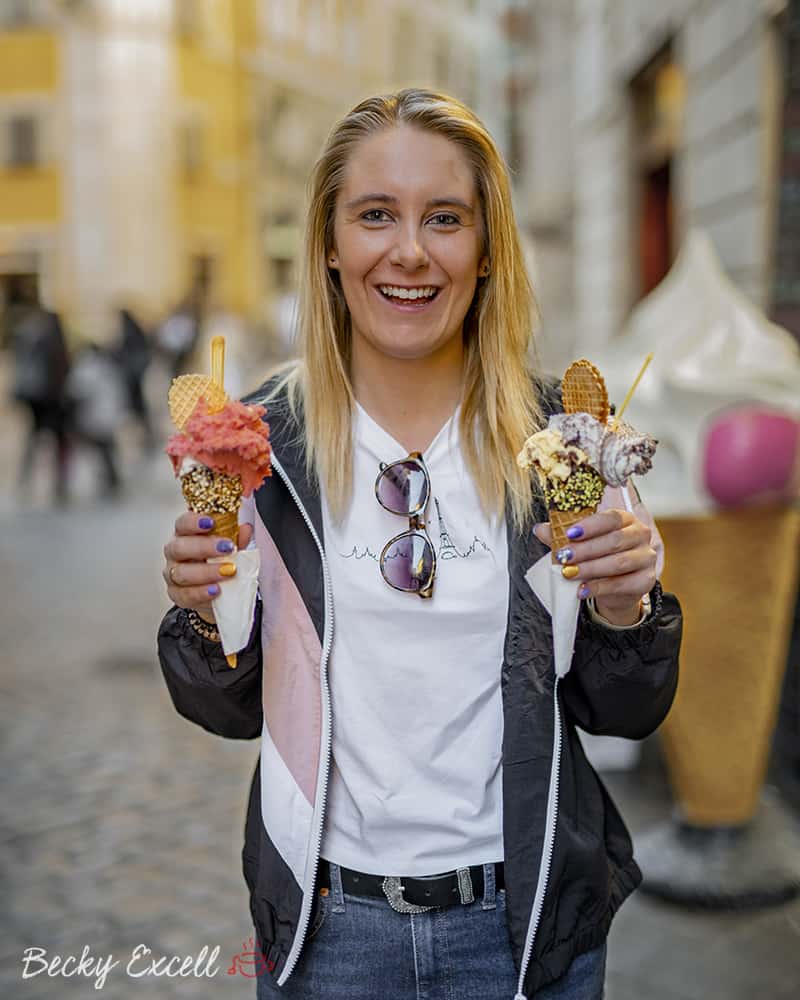 1. Everything is 100% gluten free.
Well that's a good start!
Yep, everything under Fiocco di Neve's roof is gluten free which means you can choose ANYTHING.
And as there's nothing containing gluten, there's no risk of cross contamination. Woohoo!
(oh and there's even a few lactose free flavours like the fruit options and dark chocolate too)
But this isn't just a place where you can only eat the plain, basic gelato flavours…
You can actually even eat…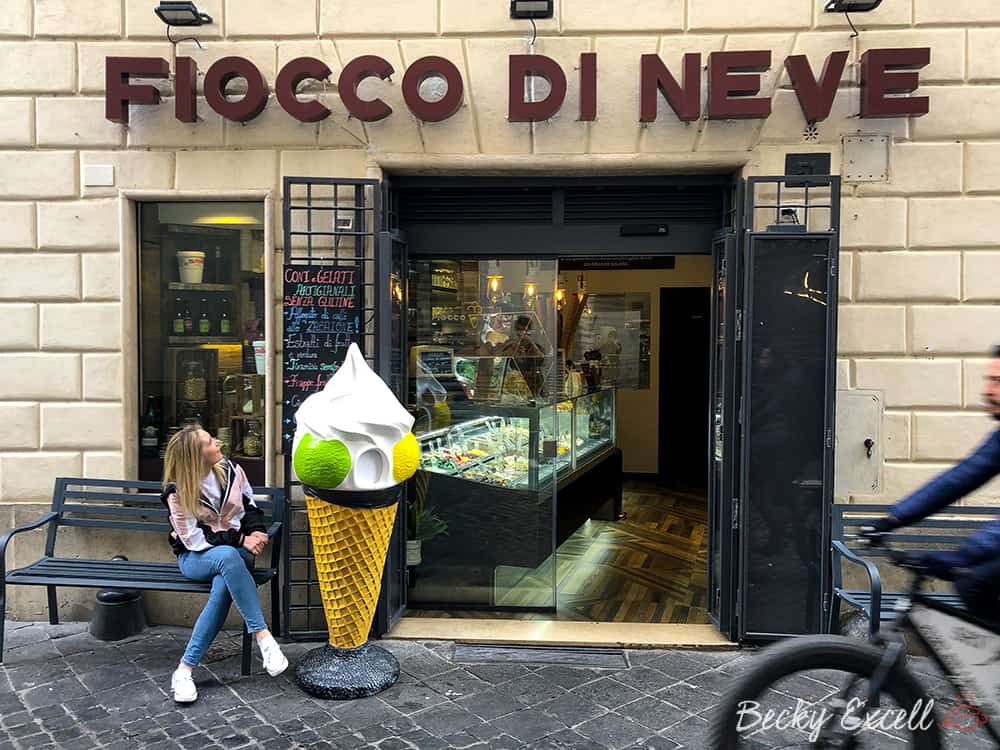 2. The cones and wafers.
Gluten free wafers?! Gluten free cones?!! What!!
How long has it been since you had a wafer AND a cone that you could actually eat?
I'm thinking it's something stupid like 15 years for me… more than half my life! But at Fiocco di Neve, you can have both.
Plus, the mad thing is – you even have a CHOICE of which cone you want. There's chocolate and coconut, chocolate and hazelnut and chocolate and pistachio…
Seriously, this place is like a dream! Just stare in awe at the photo below… I mean, c'mon. That's crazy!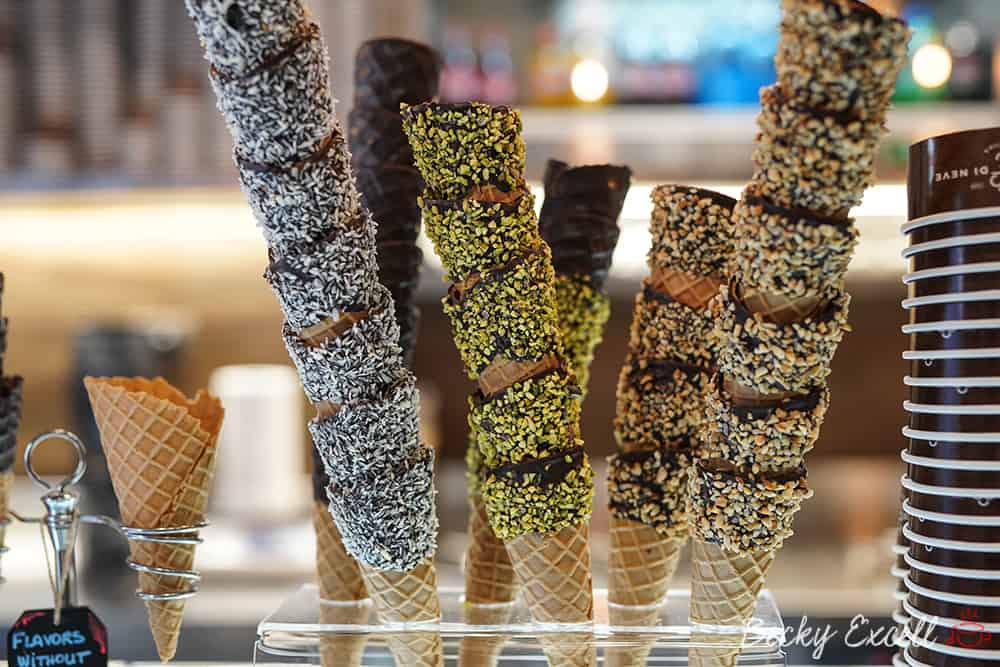 3. The insane selection of flavours.
The third reason that Fiocco di Neve is the best place for gluten free gelato in Rome is their insane selection of flavours.
Being gluten free, I'm used to my options being 'boring', 'boring' and 'plain', or a combination of all of the above.
(and to be quite honest, it's sad that I appreciate just being able to eat anything at all sometimes!)
But since everything at Fiocco Di Neve is gluten free, you can have every *amazing* flavour, from caramel, to Oreo, cookies and cream, coffee, Snickers, almond and sososo much more.
There must be 30 plus flavours and you can have WHATEVER YOU LIKE.
4. Fiocco di Neve is AiC accredited.
Fiocco di Neve is AiC accredited (by the Italian Coeliac Association) which means that it's a safe haven for us gluten free eaters.
Every single place that totally blew my gluten free mind always had that wonderful AiC logo on the door as you went in. So really, it's no surprise that every single one of those places…
a) had AMAZING gf options/the entire place was 100% gluten free
b) I felt safe eating there because they totally understood cross contamination
c) you'd never know that the food was gf because it's just THAT GOOD.
And Fiocco di Neve was certainly no exception. As if you needed another excuse to go there anyway!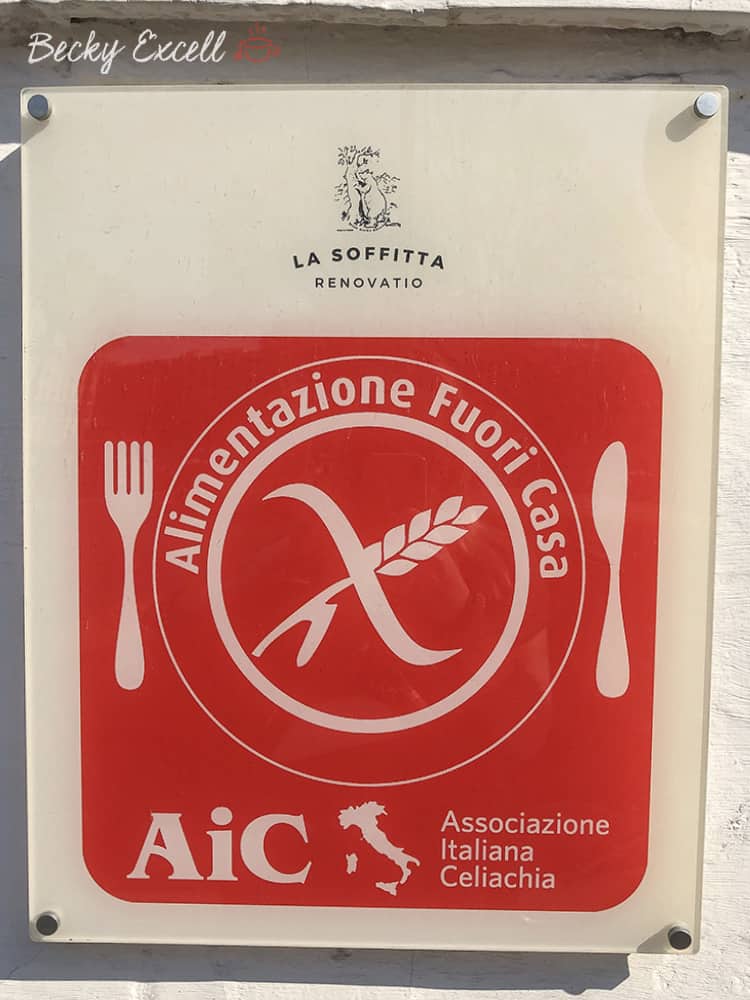 5. It's right by the Pantheon.
For us, the Pantheon was the heart of Rome and not just because it's a mind-blowingly beautiful attraction to sit and enjoy gf food in front of.
It was mainly because nearly all of our fave gluten free places were so close by. Like soooo many.
So for starters, Pandali was super close by, so was Pantha Rei and… so is Fiocco di Neve!
(all these places are mentioned in my gluten free guide to Rome FYI)
So if you only get to go to Rome for a day, you've got a bakery, a pizza/pasta restaurant AND a gelato place all within a 5 minute radius… and they're all AiC accredited and ALL gluten free.
Good heavens – when can I go back?!!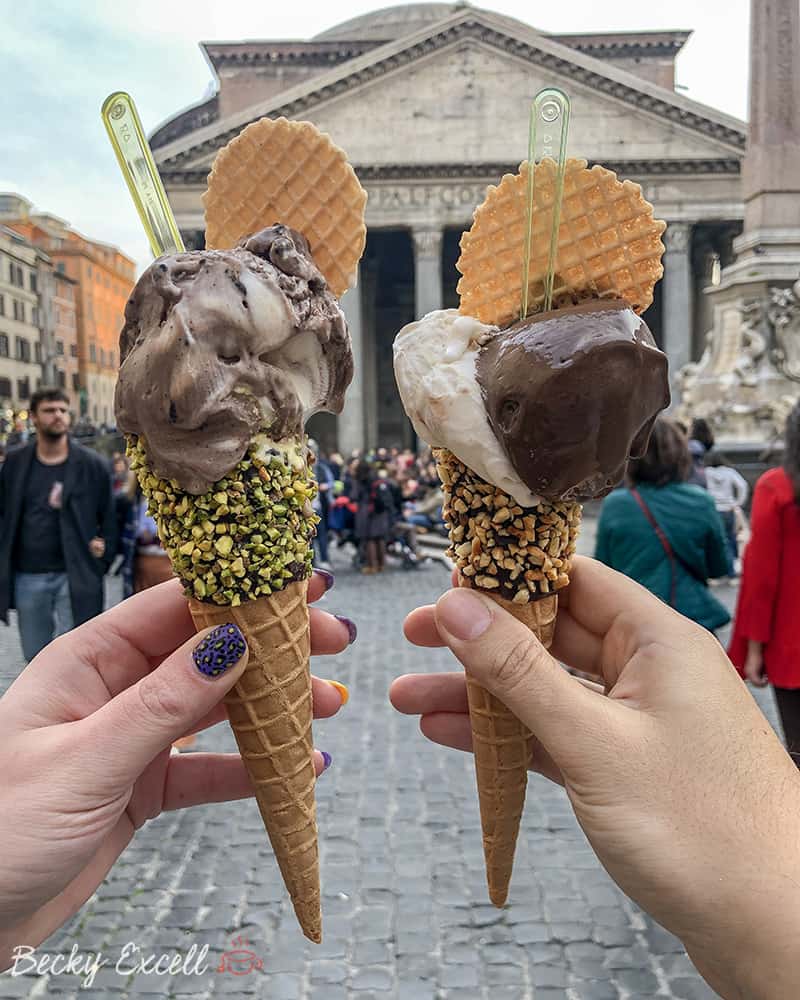 Thanks for reading about my experience at Fiocco di Neve in Rome! If you find anymore places that you would recommend I visit, just drop me a message in the comments below, or on Facebook / Twitter / Instagram. Also, if you've been here, let me know your review in the comments below – hopefully this post will be a good guide for those thinking of visiting themselves!
I really can't wait to go back to experience some more gluten free in Rome asap! Don't forget to check out my post of the 30 BEST places for gluten free in Rome for 29 more places to eat.
Thanks for reading,
Becky xxx
Oh and don't forget to pin this for later!