The first place we ate in Rome was at Mama Eat and what an amazing introduction to being gluten free in Rome it turned out to be! So naturally, it had to be the first place that I wrote about when I got home. Here's 5 reasons you need to visit Mama Eat in Rome for gluten free…
Now that I've posted my massive guide of the 30 BEST places for gluten free in Rome, I thought I'd try my best to write a few posts on my absolute fave places individually. So here's my first little review of Mama Eat in Rome!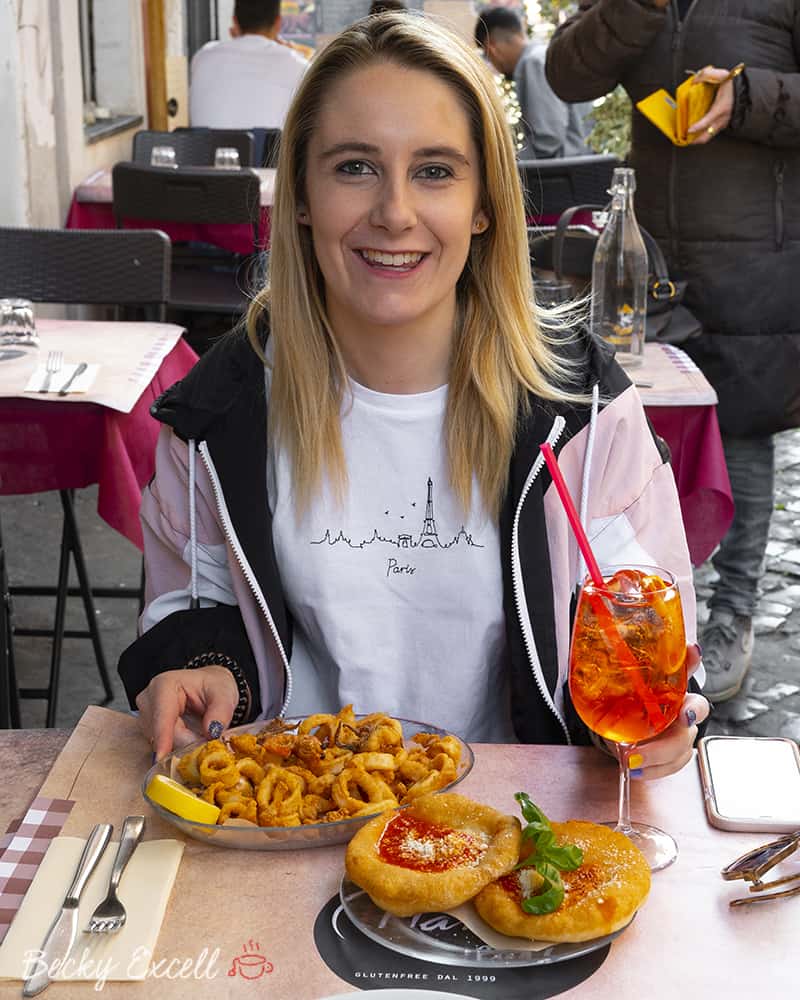 1. They have a separate gluten free kitchen.
Basically Mama Eat's entire menu can be made gluten free – all you have to do is just ask when you order.
Of course, by the very nature of having to ask for gluten free, that does mean that they do prepare food containing gluten in their restaurant.
But guess what? They have TWO separate kitchens each with their own individual chef! And one of those kitchens is solely dedicated to preparing the gluten free food. Amazing!
So that's already a massive tick in terms of cross contamination.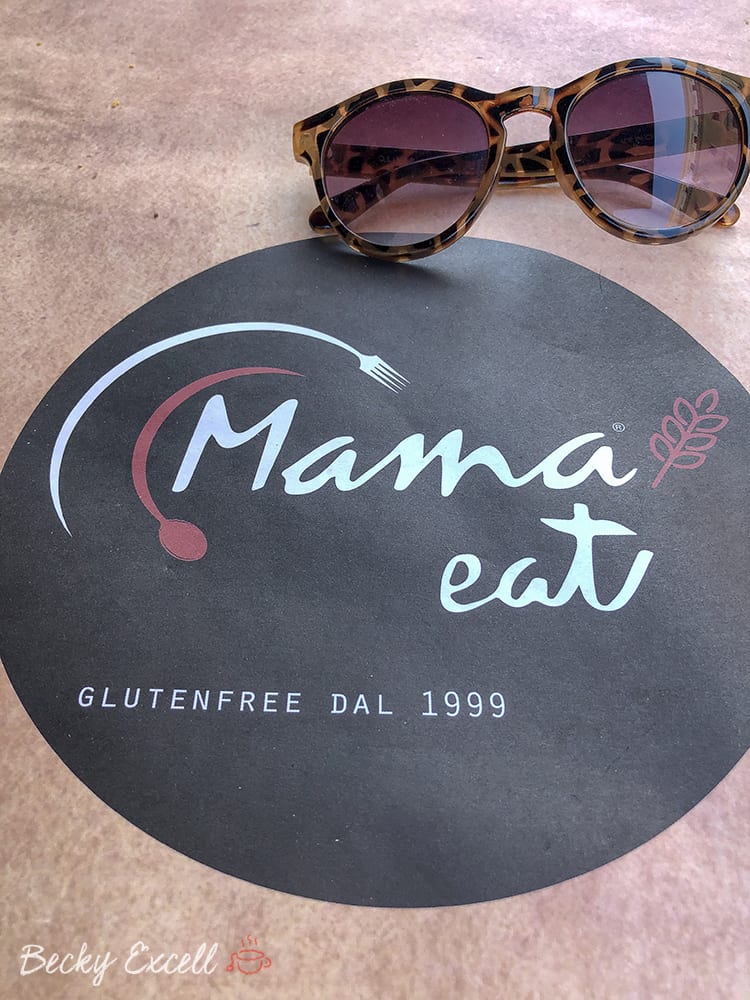 Then, just to be even more awesome, all gluten free food at Mama Eat is served on clear, glass plates to indicate that your food is gluten free when it's served to you – like in the photo below.
(I've never really eaten off of an entirely glass plate and as a side note, I think I might buy some for at home now ?)
But the cherry on top of all this is that Mama Eat is also accredited by the Italian Coeliac Association (AiC). So if you didn't feel safe eating there already for some crazy reason, you've now got that guarantee on top of it too!
2. Their gluten free menu is enormous.
What can I say about the menu apart from that after one look, it immediately became the best gluten free menu I'd ever looked at…
(admittedly, that wasn't that hard because most gluten free menu's I've encountered could fit on the back of a postage stamp)
…because basically, the entire menu could be made gluten free. None of that 'oh well we can make it gluten free if we remove this' or 'here's the gluten free menu which consists of all the dishes which never contained gluten to begin with'.
The menu was vast.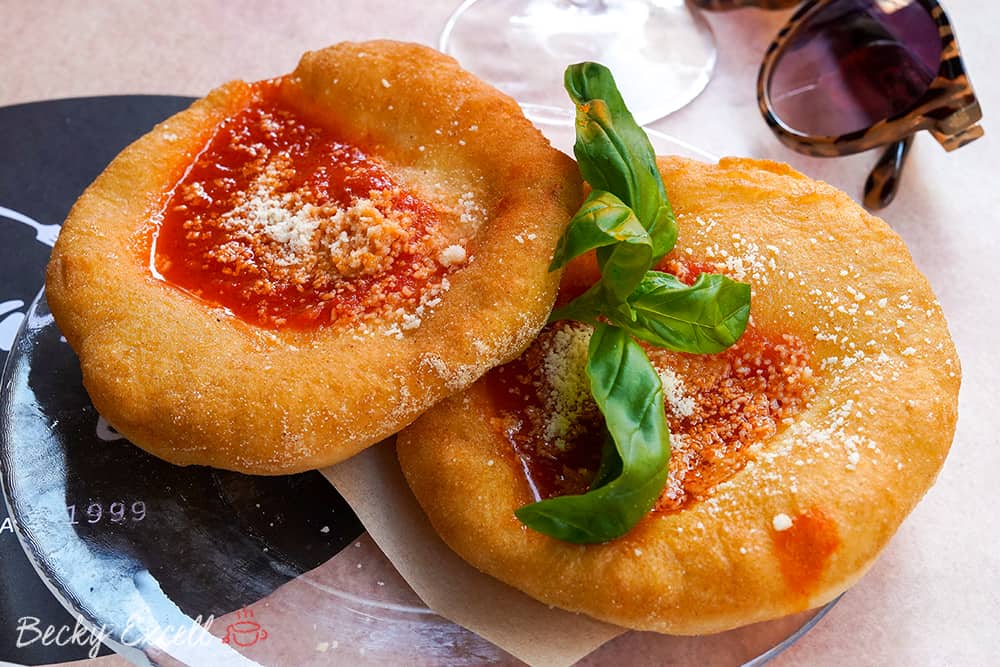 It had everything from pizzas, pasta, calzone and even starters like battered calamari, crispy breaded chicken strips, mini fried pizzas (SO GOOD, check the photo above) and even two types of tiramisu too.
Let's just say that I was already super excited as soon as I took once glance at this menu. There were loads of lactose free options for Mark too – they know which cheeses are naturally low in lactose and we actually learned a lot from going to Mama Eat in that respect!
3. The food doesn't taste like it's gluten free.
And when the food came, it only got better.
We actually went to eat at Mama Eat THREE TIMES in the five days that we were in Rome ? I think that tells you everything you need to know about the gluten free food here!
(and then we even went to Mama Eat Street Food twice, but that's a different restaurant and a different blog post!)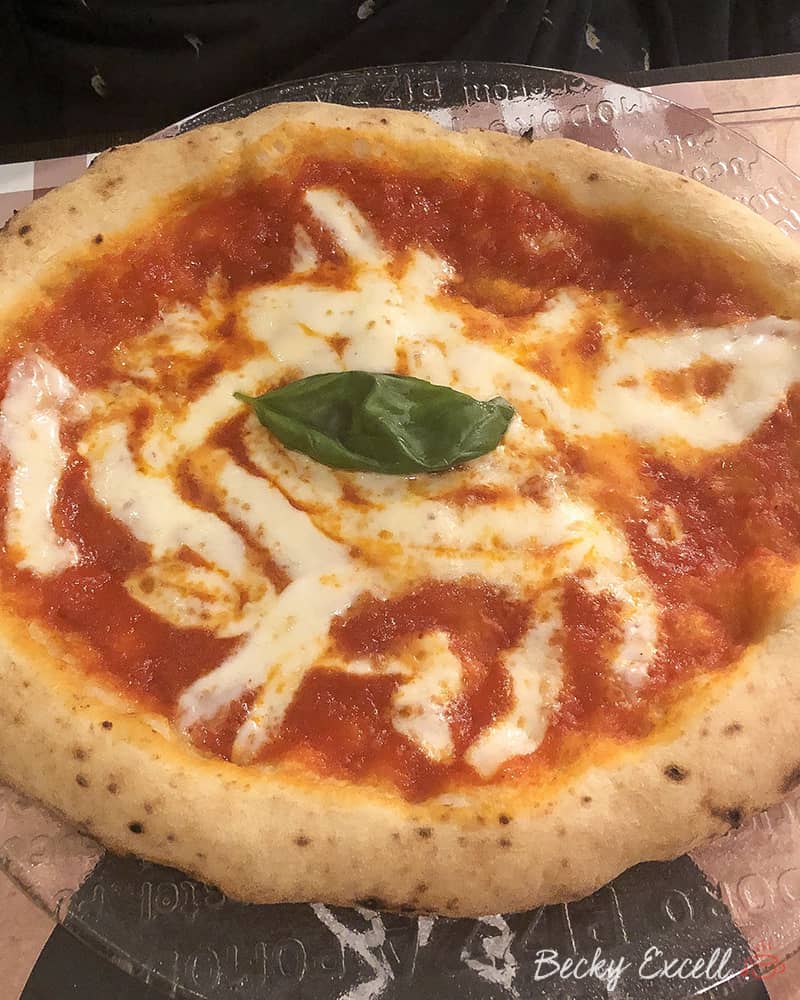 Honestly, you just would NEVER know that any of it was gluten free.
We had a gluten free Margherita pizza (photo above) and the base was just crazy compared to what we get given here in the UK. It was so light, crisy and the crust had the texture of real bread… and the same goes for the calzone I had too.
The little mini fried pizzas were just AMAZING as I said and we attempted to go through nearly all the other starters on the menu which were equally as mind-blowing.
We also had the gluten free and lactose free tiramisu for dessert three times as well… it was just spectacular. You'd never know any of this food was any different from any other food in Rome! If you have room, try their gluten free apple cake too… TRUST ME.
We remembered to take a photo before we ate it ? so here it is ?? We got some to take away with us! One is a traditional tiramisu and the other is pistachio tiramisu… both were mind-blowing.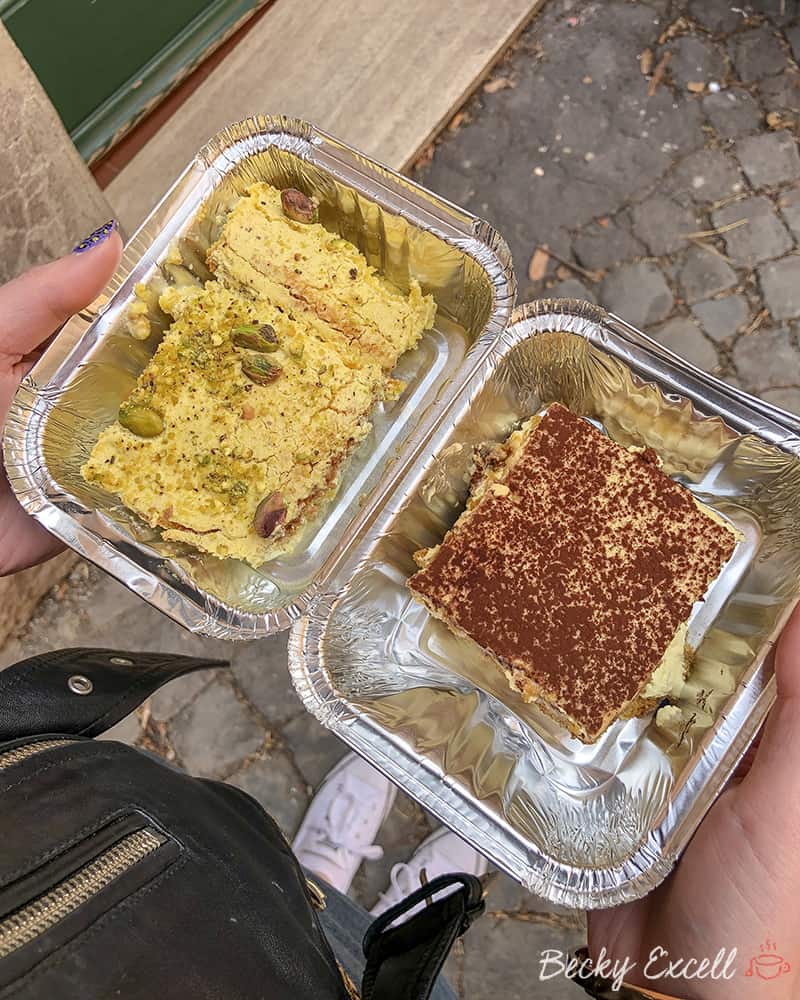 Since we were staying literally 5 minutes away from Mama Eat in Trastevere, we even got some food to takeaway and eat in our apartment one night. It's the best takeaway I've had in years!!!
Oh and don't even get me started on the pasta… let's just say that the spaghetti carbonara was life-changing and leave it at that. THE CHEESE THOUGH. So good!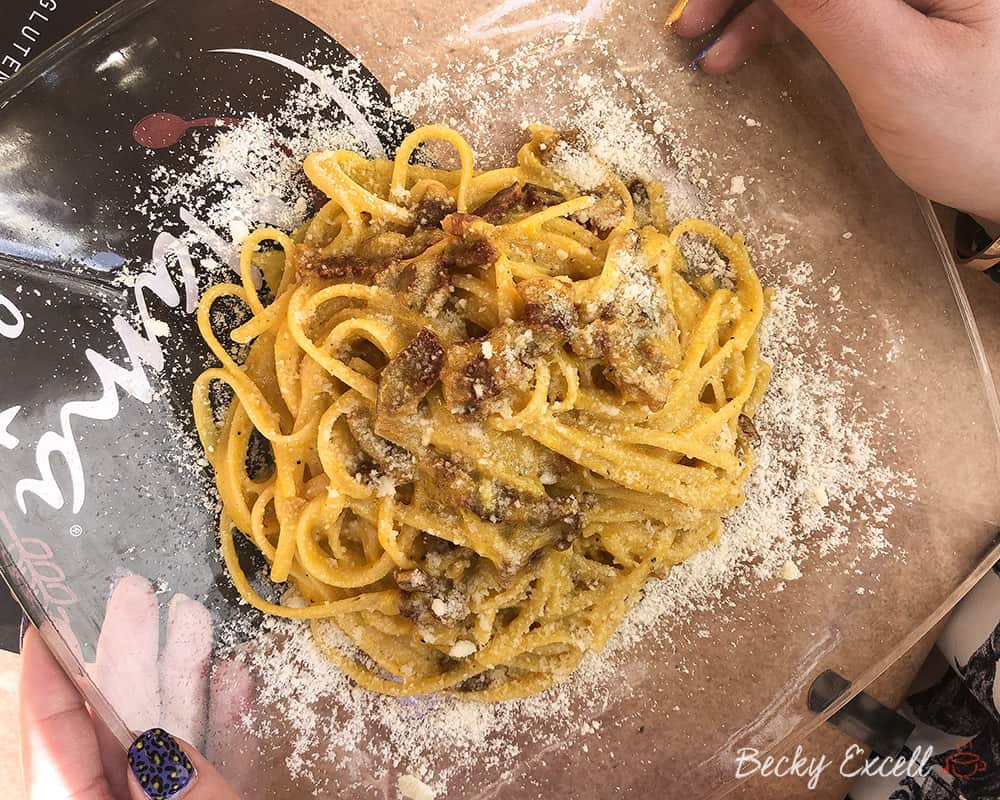 4. The staff are so on the ball when it comes to gluten free.
The staff ask if you're gluten free as soon as you ask for a table. Like… they seemed to ask literally everyone.
Even people who have no idea what gluten free is get asked about it and they're like 'no?' and a little confused. Which I just think is plain awesome and a total reverse of what happens at home!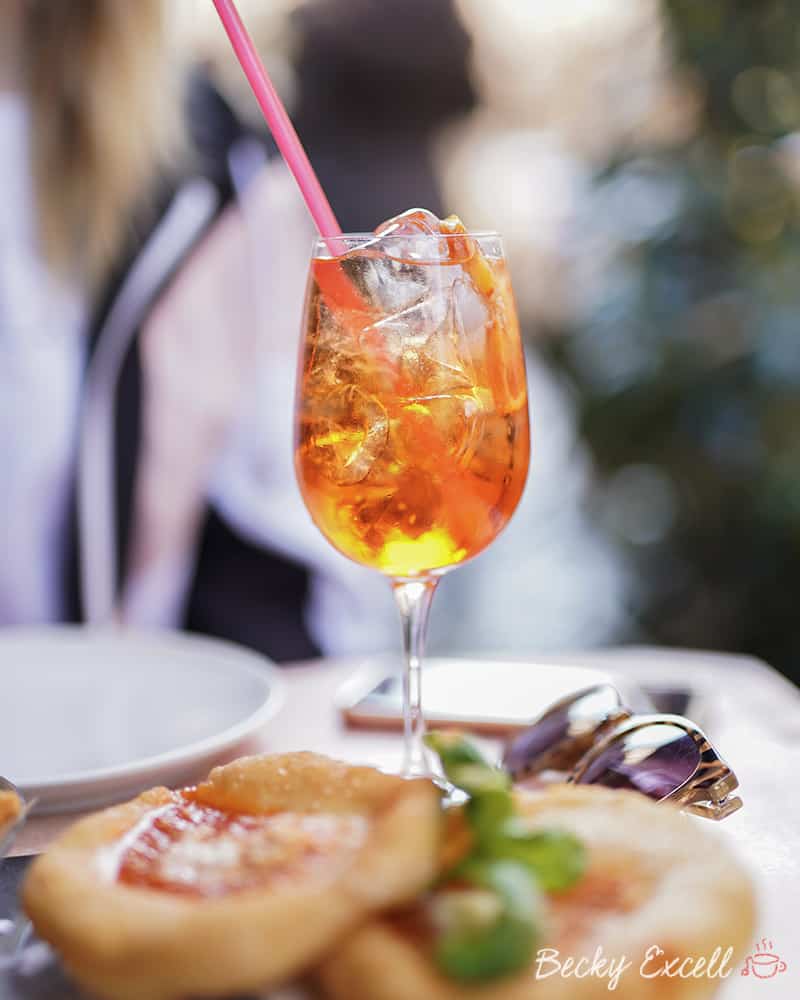 What else can I say? They're always friendly and polite, they speak amazing English to make up for our dreadful Italian and they just made you feel confident that they really understand gluten free.
(and lactose free too for that matter)
We even asked for them to make us a spaghetti carbonara without garlic and onion… (neither Mark or myself can tolerate either) and after checking with the kitchen, they created it especially for us, no problems. I think that says it all really.
Before I conclude, I'll just leave you with a photo of the most epic gluten free calamari I've ever eaten…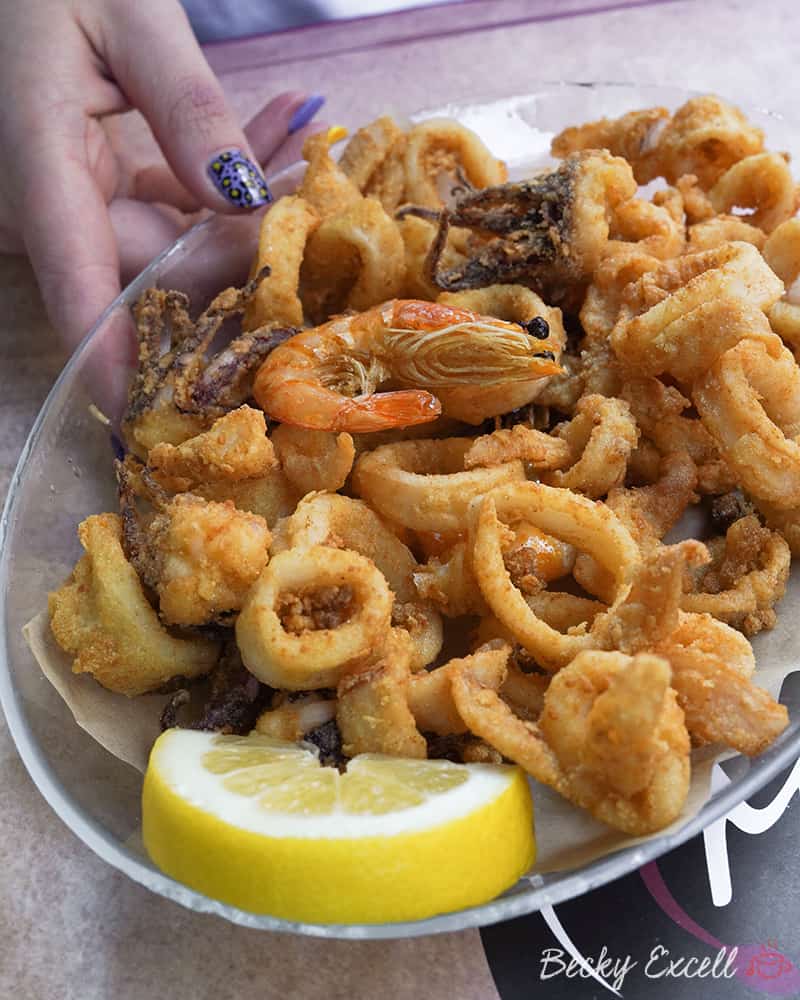 5. It's one of the best places I've ever been in my life for gluten free.
This place is every gluten free person's dream. Now if every place in the UK could now live up to the high standard that Mama Eat has set, then I'd probably eat out more than once per month!!
I have to emphasise once more too in case I didn't already… THIS FOOD DOESN'T TASTE LIKE GLUTEN FREE FOOD. It just so reminds you of eating 'normal' food in every possible way. Looks, taste, texture… it's just spot on.
I think we can all agree that, an amazing gluten free menu is great, good service is great, but if the food is bad… then it's almost all for nothing. But that's DEFO not the case here.
I need to stop banging on about Mama Eat now, because I could honestly sing their praises all day. Go book your flight to Rome now and don't forget to order an Aperol Spritz for me!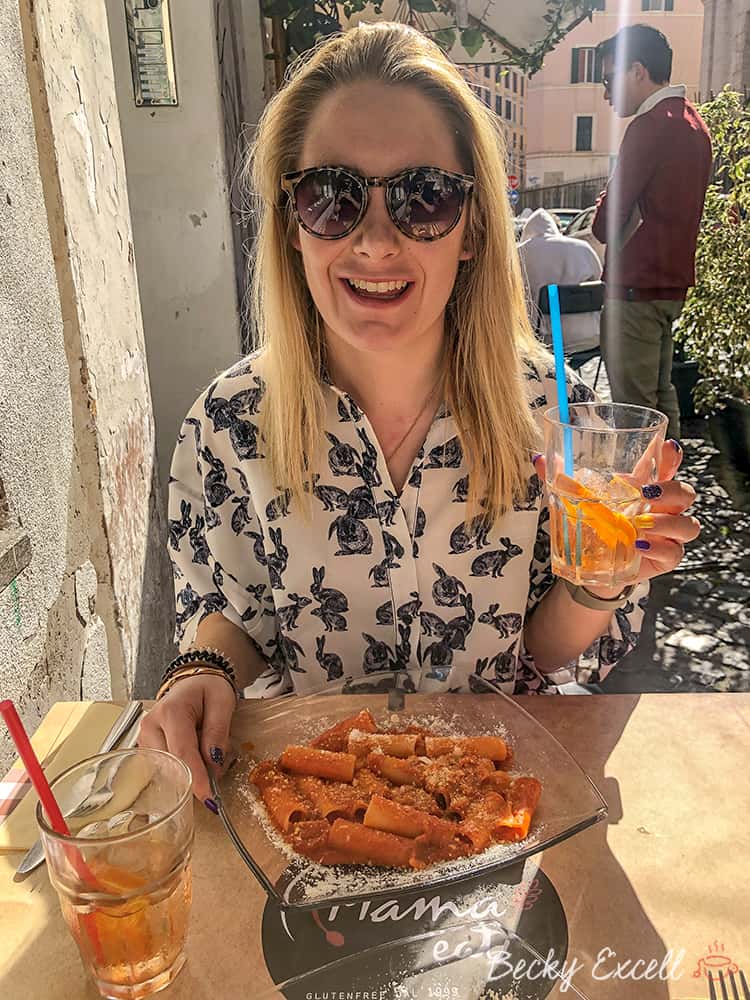 Thanks for reading about my experience at Mama Eat in Rome! If you find anymore places that you would recommend I visit, just drop me a message in the comments below, or on Facebook / Twitter / Instagram. Also, if you've been here, let me know your review in the comments below – hopefully this post will be a good guide for those thinking of visiting themselves!
I really can't wait to go back to experience some more gluten free in Rome asap! Don't forget to check out my post of the 30 BEST places for gluten free in Rome for 29 more places to eat.
Thanks for reading,
Becky xxx
Oh and don't forget to pin this for later!