What on Earth should you do with all that leftover turkey from Christmas day? Problem solved. My leftover turkey and bacon mini frittatas. This recipe is gluten free, dairy free and ho-ho-low FODMAP too.
Clearly, the best part of Christmas day is the turkey. So what's the best thing about boxing day? The turkey! Well, it is with my leftover turkey and bacon mini frittatas recipe at least. They're the perfect post-Christmas lunch or snack to sooth the post-Christmas blues.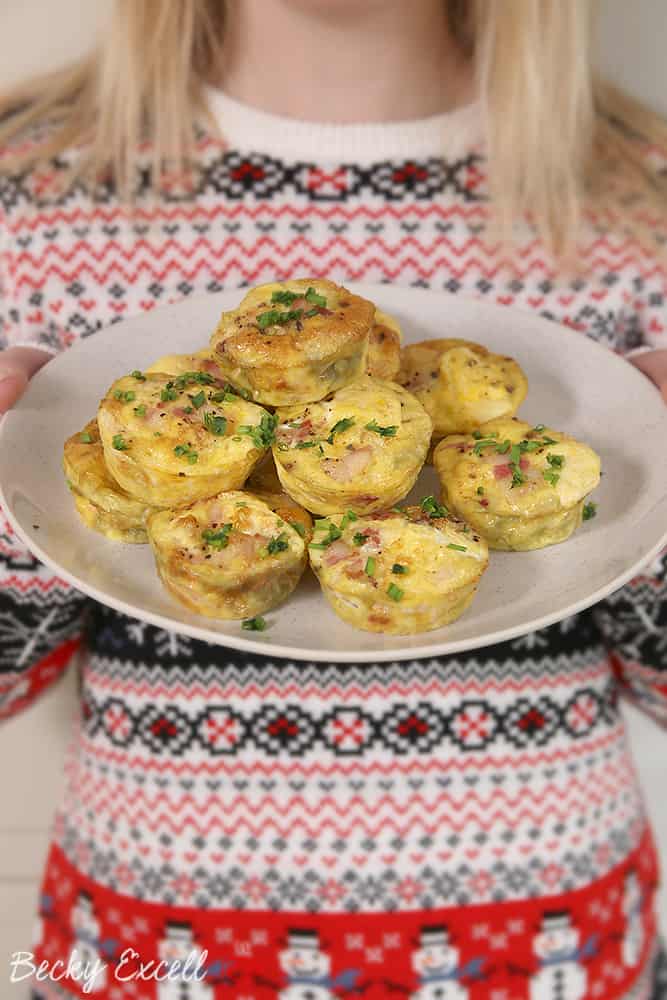 I absolutely adore a good frittata. They're basically like a lovely, thick omelette, packed with delicious any manner of awesome fillings. You'd usually make one big in in a frying man, but I decided to make mine in a muffin tray.
It makes them a little more snack sized and super easy to take around with you. Boxing day footy fixture anyone?
Obviously, I opted to throw in my leftover turkey and paired it with some lovely smoked, streaky bacon. My leftover turkey and bacon mini frittatas are like an all-day breakfast frittata with festive finesse. Dip them in cranberry sauce for the ultimate yuletide snack!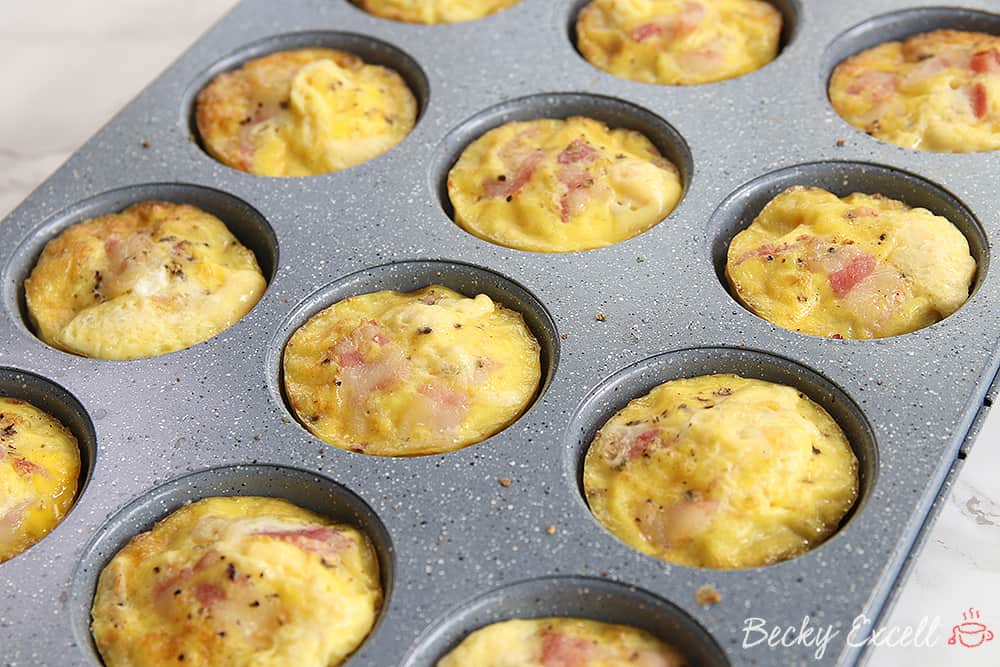 I promise, I wouldn't inflict tons of elaborate recipes upon you the day after Christmas. This one is sooo simple and if you've got a good supply of eggs and a muffin tray, you more than qualify to create this lovely recipe!
All you need is to do is fill each muffin hole with your cooked leftover turkey and raw, chopped, streaky bacon. Then, you simply beat all your eggs with a little salt and pepper and fill up each muffin hole sightly below full.
Whack it in the oven and the job's a good'un!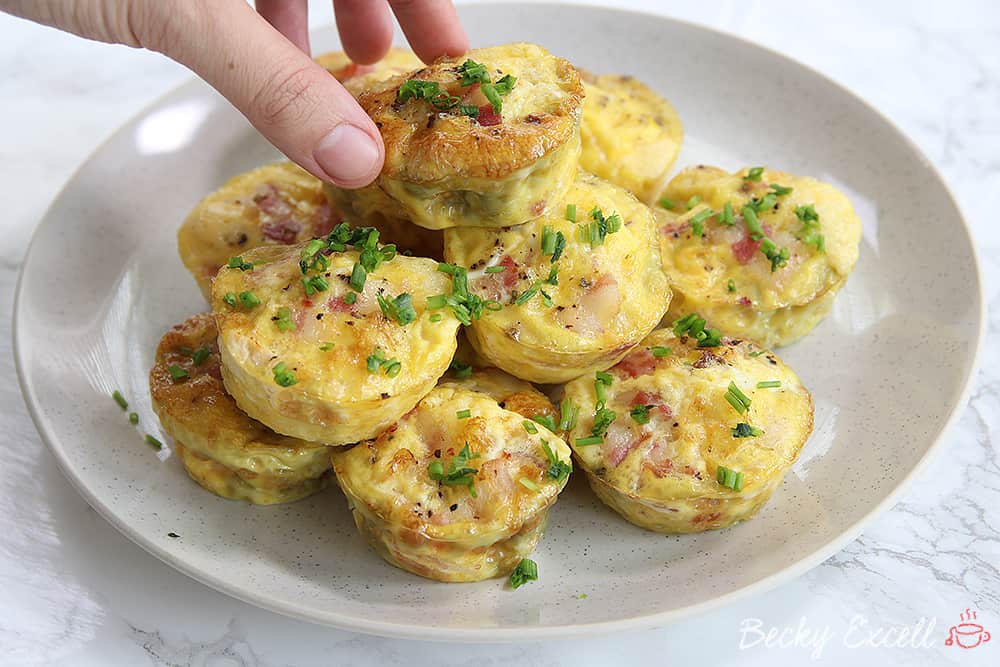 I top mine with fresh chives, which gives my leftover turkey and bacon mini frittatas recipe a real nice onion-like taste. Yet it still remains totally low FODMAP!
The best thing about any frittata is that you can eat it/them hot or cold. I find that they taste even better cold!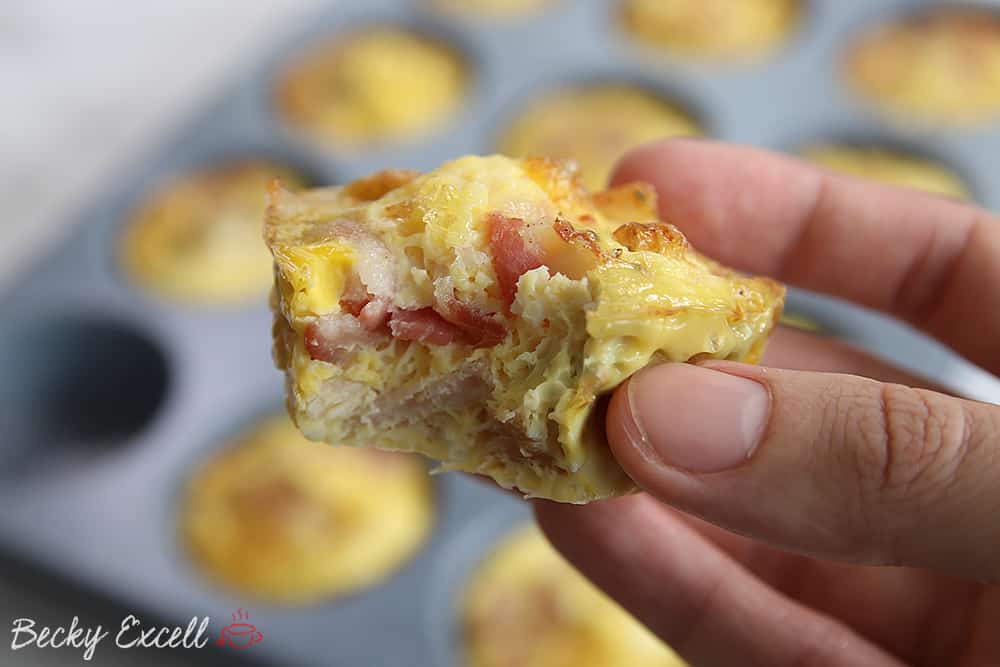 The result is a light and fluffy, beautifully cooked egg muffin, filled with smoky bacon and that lovely roasted turkey.
There's certainly no need to overdo the cook time as you don't want your already cooked turkey to dry out.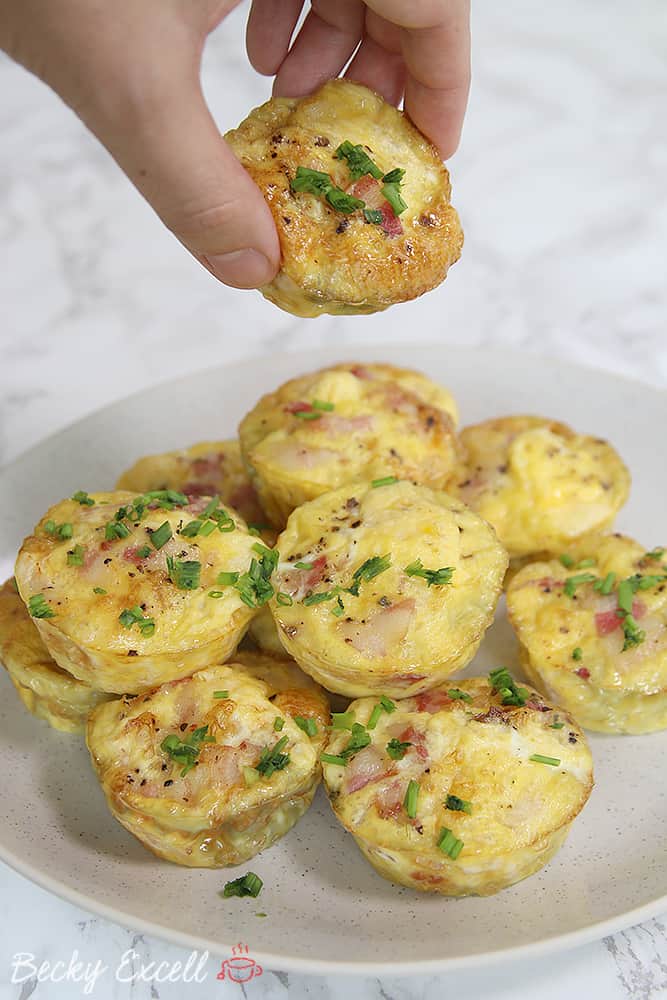 We often have a little bit of a boxing day buffet at my parents house. That way, you can catch all the extended family who you didn't get a chance to actually see on Christmas day!
This year, I'm gonna make sure we serve up tons of my leftover turkey and bacon mini frittatas using all the leftover turkey! It's the perfect finger food and anything that potentially reduces food waste is a-ok by me.
Anyway, here's my leftover turkey and bacon mini frittatas recipe!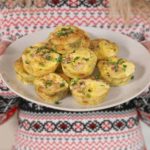 My Leftover Turkey and Bacon Mini Frittatas Recipe (dairy free & low FODMAP)
Ingredients
10 eggs

300g leftover turkey

8 rashers of streaky bacon

chopped

salt and pepper

oil

for preparing the tin
Instructions
Preheat your oven to 180c and lightly grease a muffin tin with oil.

Crack 10 eggs into a jug and beat together, season with salt and pepper.

To each muffin hole add a some bacon and leftover turkey.

Pour your beaten egg over the filling, not quite to the top.

Place in the preheated oven for around 15 minutes until risen and golden.

Remove from oven, run a knife around the edge of each to loosen.
Thanks so much for checking out my leftover turkey and bacon mini frittatas recipe! If you're reading this because today is boxing day, then I hope you had a merry little Christmas!
Any questions about the recipe? What else did you throw into your frittatas? Please do let me know by leaving a comment below or on Facebook / Twitter / Instagram!
Thanks for reading,
Becky xxx
Oh and don't forget to pin this for later!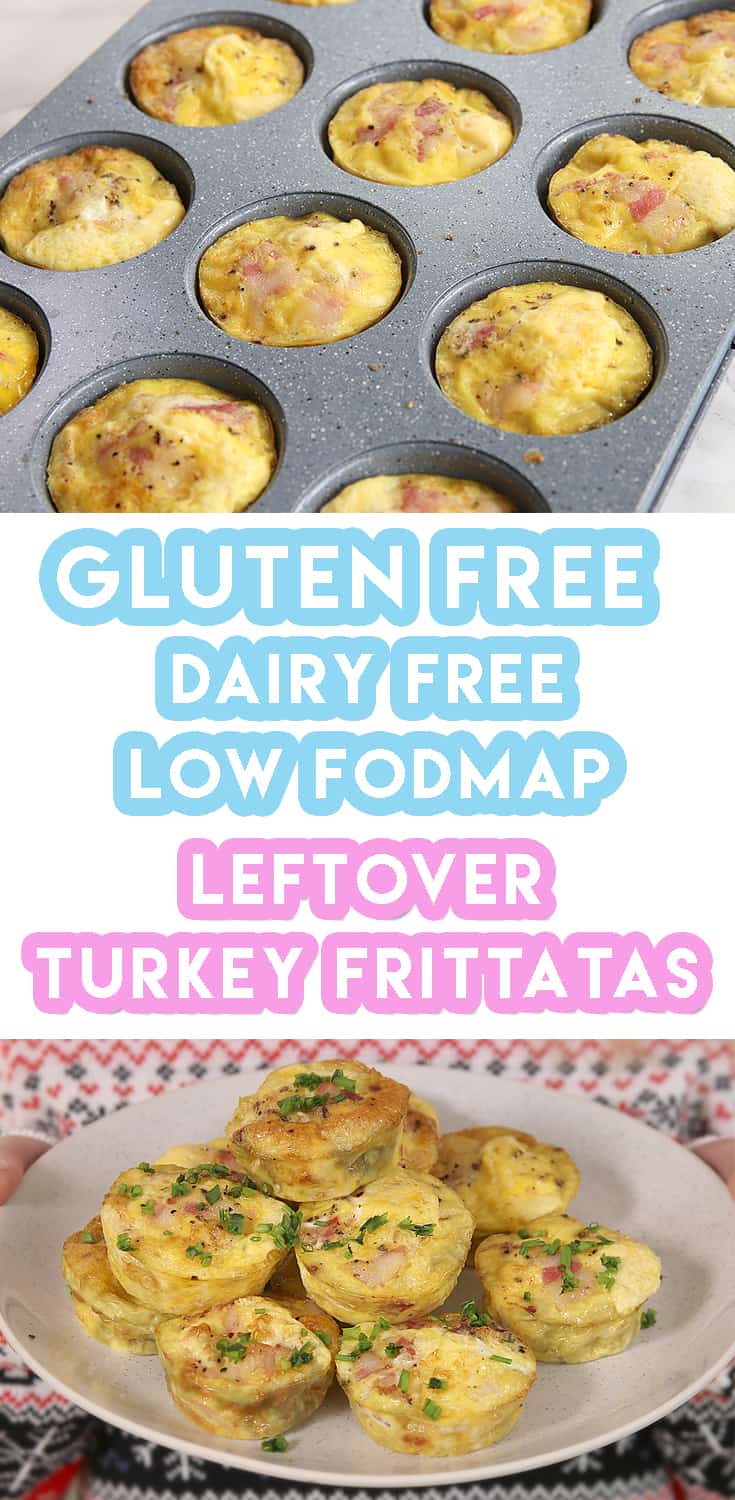 Comments