The biggest challenge about the low FODMAP diet is not being able to use garlic and onion in cooking. This low FODMAP curry powder recipe is exactly what you will need to spice up your cooking.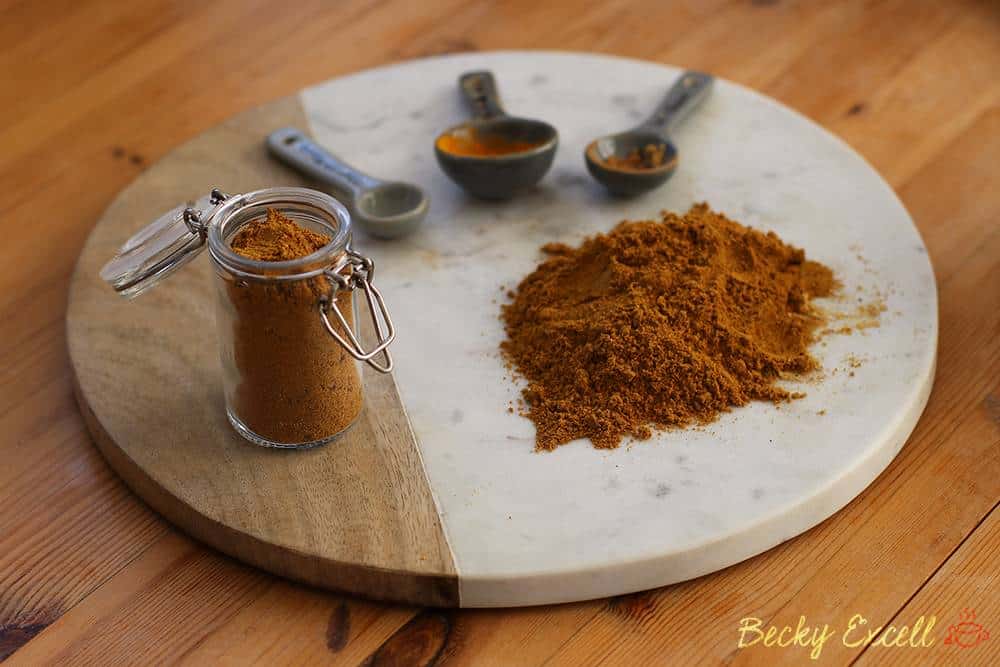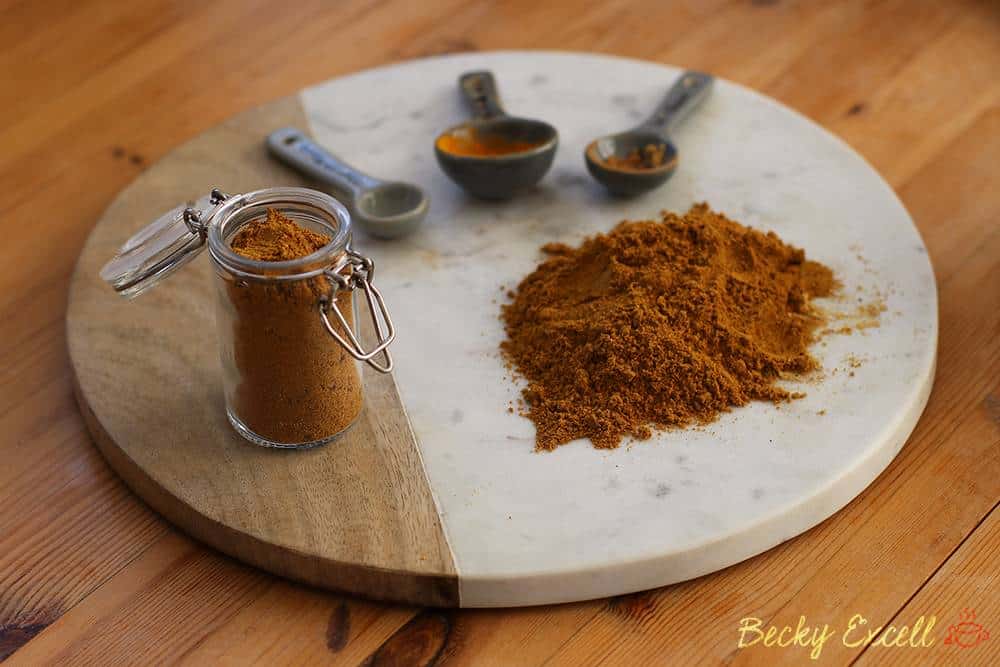 It wasn't until recently that I realised there was both garlic and onion powder in the mild curry powder we used every week for our Chinese chicken curry. Mark can tolerate a little bit in small amounts, but any garlic or onion, even in powder form, is a complete no go for me.
And so the search began… where could I buy low FODMAP curry powder? No where. And so the search ended! But of course, as a low FODMAP and gluten free recipe creator, this was just yet another challenge to be solved. Whilst you might worry that the lack of garlic and onion powder in curry powder may result in the loss of flavour, I promise that you'd never even know the difference.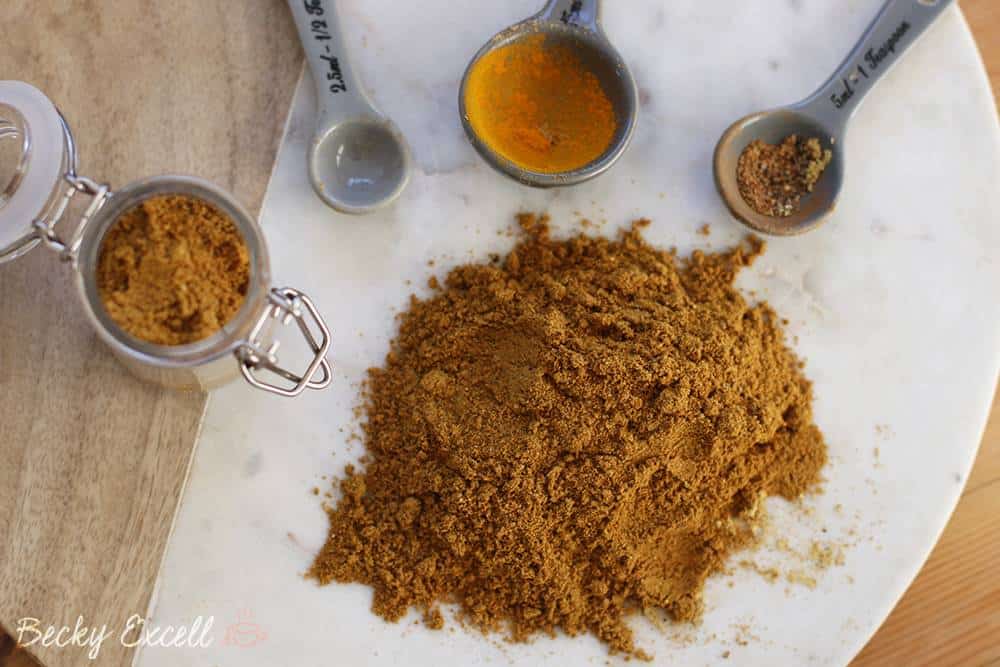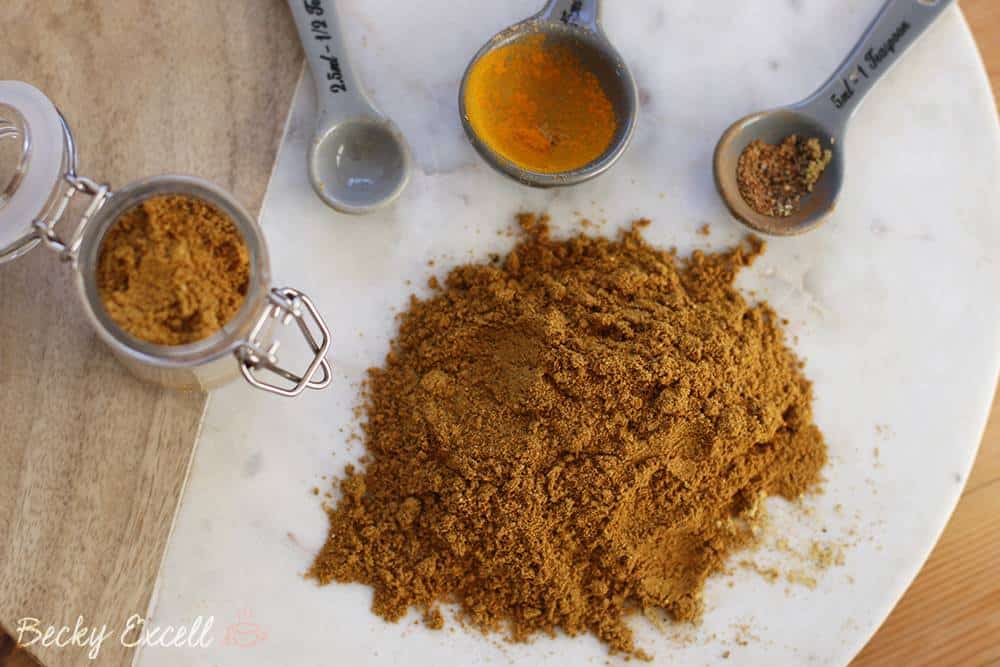 I never realised how such an unassuming product like curry powder was such a complex balance of so many different spices. They all work harmoniously together creating such a wonderful blend that we've come to know simply as the rather understated 'curry powder'.
But that complex balance of different spices doesn't mean that making your own low FODMAP curry powder is outrageously complex too. With this recipe in hand, it's simply a matter of having all the necessary spices to hand and a few minutes of spooning (teaspoon that is!).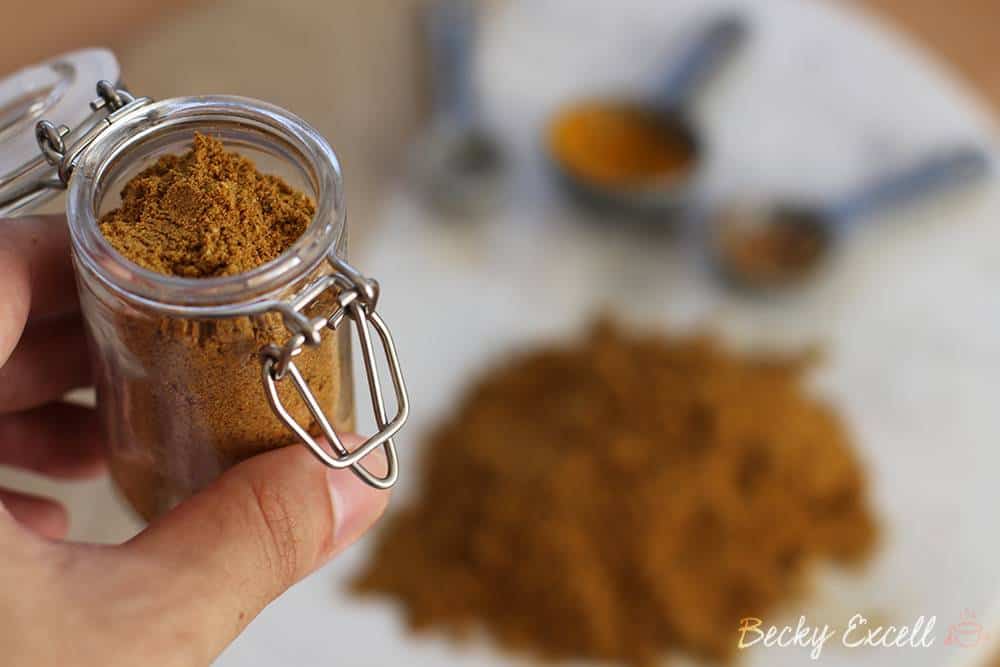 I like to make enough low FODMAP curry powder to fill a small jar so that it's there for me whenever I need it. You really don't want to be mixing up curry powder before making every meal, trust me! Mixing up this low FODMAP curry powder in advance makes it just as convenient as having it in your spice rack as the shop bought equivalent, only without the garlic and onion.
Lastly, isn't it just a little bit fun sometimes to get the satisfaction of doing something yourself?! There's nothing like mixing up all these spices into one beautiful blend like some sort of culinary experiment! Plus, you have the freedom to maybe mix things up a little bit and adapt this blend to suit your palette, the possibilities are endless. Anyway, here's the recipe…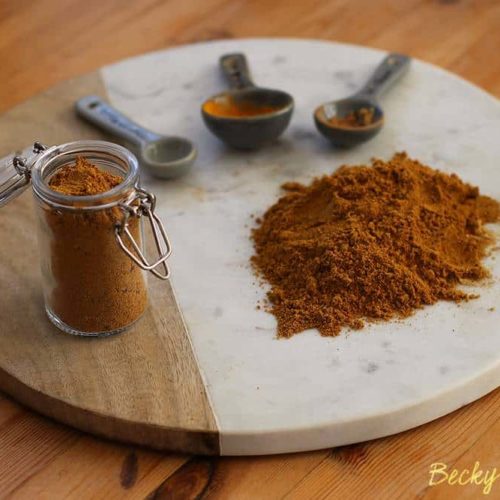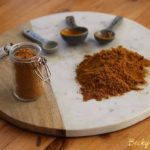 Low FODMAP Curry Powder
My low FODMAP curry powder recipe is quick to make and essential if you need to follow the low FODMAP diet. Supermarket curry powder so often contains onion powder and garlic powder which are big no no's when it comes to low FODMAP cooking.
Ingredients
4 tbsp ground coriander

4 tbsp ground cumin

3 tbsp ground turmeric

2 tsp mustard powder

2 tsp ground cinnamon

4 tsp ground ginger

1 tsp ground pepper

1 tsp ground cardamon

1 tsp cayenne pepper

2 tsp ground asafoetida
Instructions
Measure out all your spices into a bowl and mix together thoroughly.

Pour into a jar to store it in.

Use in exactly the same way as shop bought curry powder.
Notes
This recipe makes more than enough for a few meals. I always like to make a large amount so I don't have to make it every single time from scratch.
So, now you know how to make your own low FODMAP curry powder! As always, you have to go the extra mile being low FODMAP, but it's something I'm really used to and to be honest, it's just something extra to be proud of.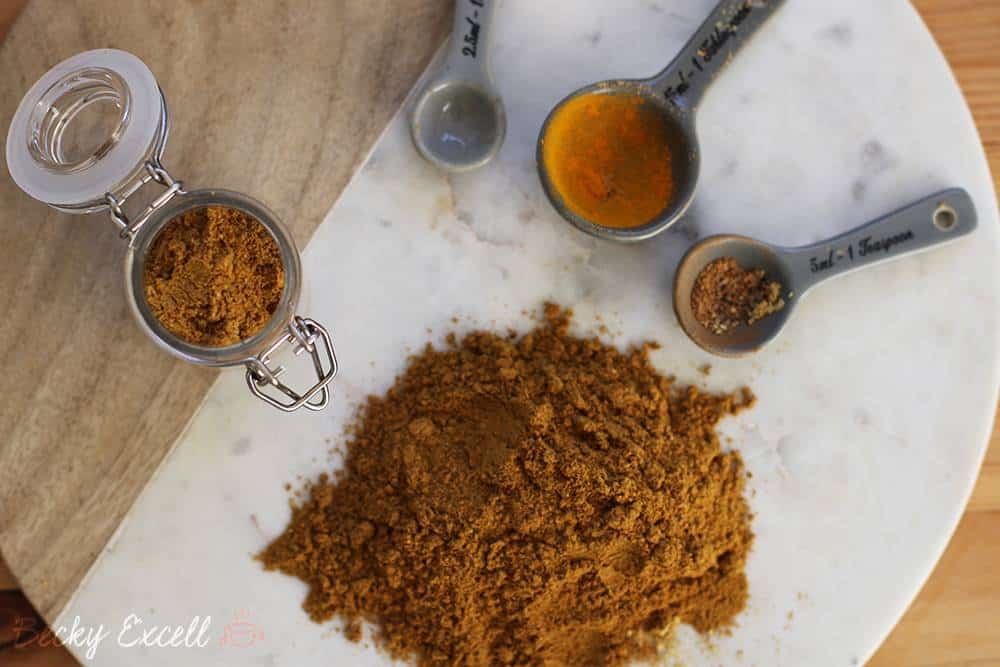 I would love to jar this curry powder up and sell it one day as I really think it's that good! It's literally impossible to find and it's life changing when it comes to low FODMAP cooking. I hope this recipe helps put low FODMAP curry back on your menu 🙂
Have you sworn off curry powder and curries until now because of onion and garlic? Are there any other spice blends you'd like me to tackle, 100% low FODMAP? Let me know on Facebook or Twitter or leave a comment below.
Thanks for reading,
Becky xxx
Oh, and don't forget to pin this before you leave!