There's nothing like freshly cooked salmon, alongside a crunchy maple walnut crust. Delicious, nutritious and of course, gluten free.
I'm nuts about using nuts in cooking, especially walnuts! So when California Walnuts got in touch with me to create a recipe for their Wellness Cracked campaign, I immediately answered: "I 'walnut' let you down!"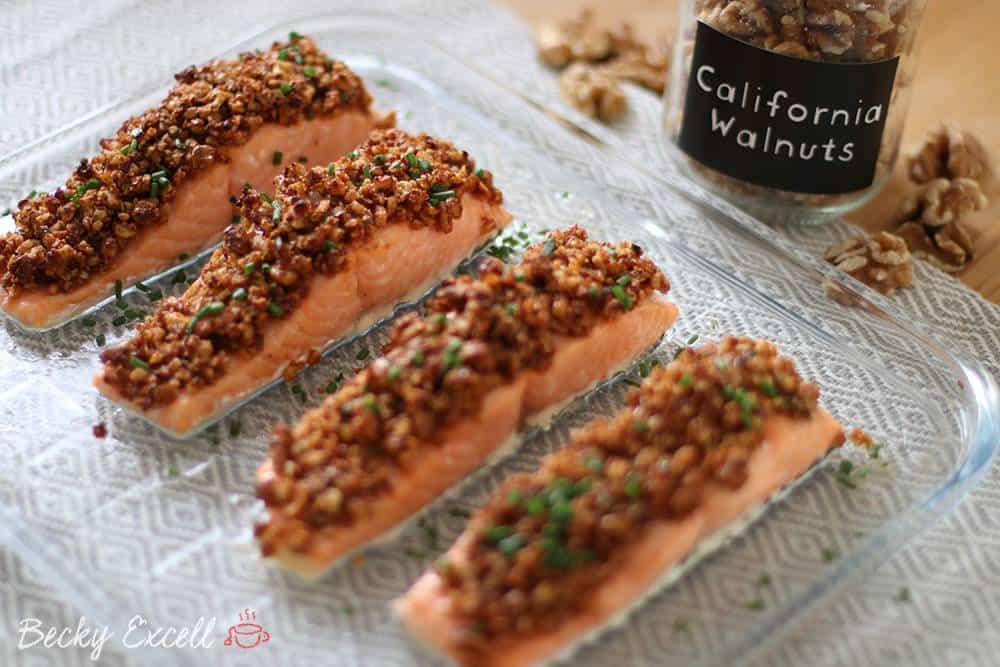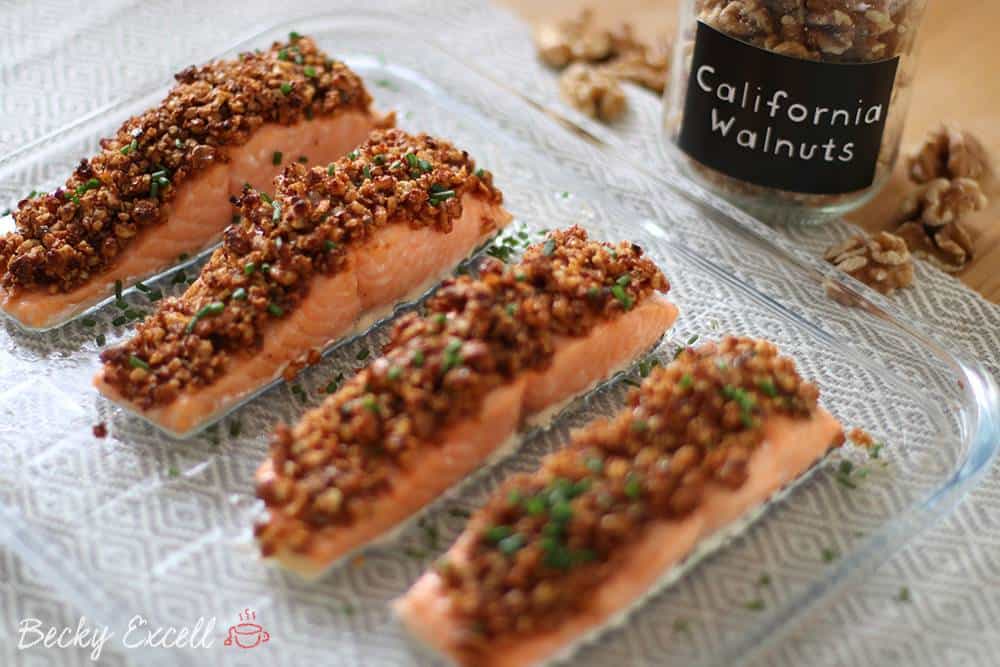 Ok, in reality I just politely said I'd be more than happy to, but in hindsight, the walnut pun would have been much cooler. Anyway, back to the recipe!
The sweet, almost creamy taste of California Walnuts means that I so often end up baking them into a cake (an epic coffee and walnut cake for my Mum usually). However, I really wanted to see if I could make a savoury dish that still worked really well with their nutty flavour. I'm always up for a challenge!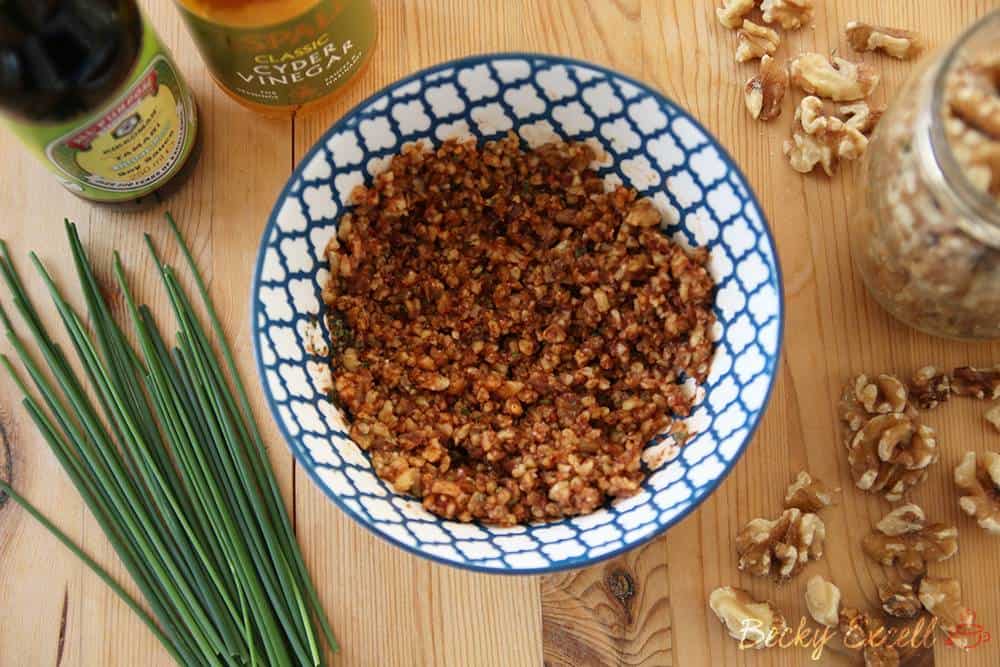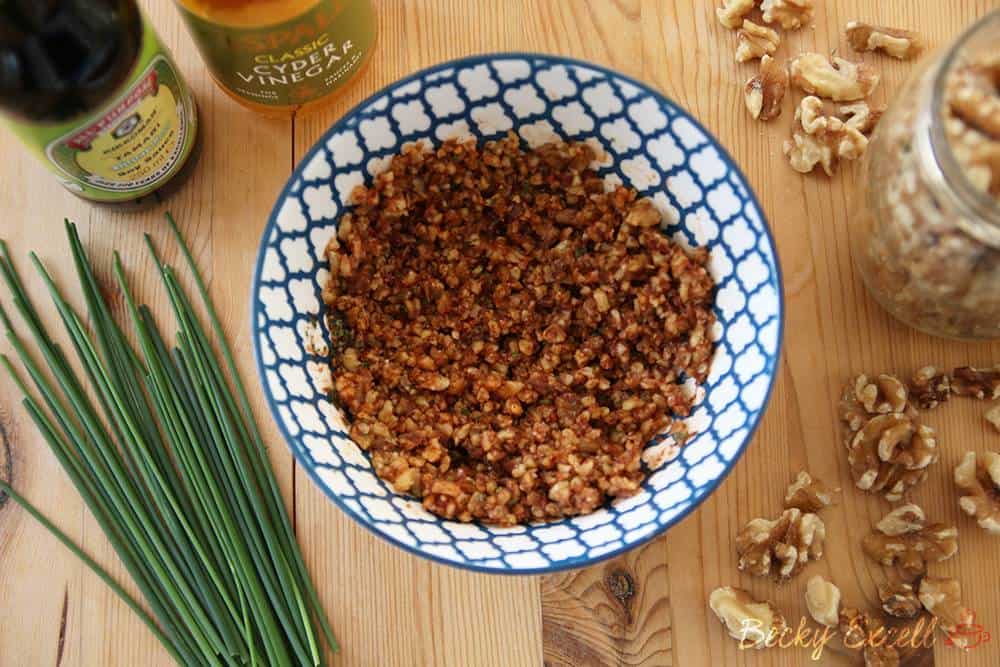 As Mark's Mum and Dad were coming over for dinner, I decided that now would be the perfect time to try out my wonderful maple walnut crusted salmon recipe. Whilst it's such a perfect dish to make for one, all you need to do is make a little more of the walnut crust mixture and you can easily cover as many salmon fillets as you'd like.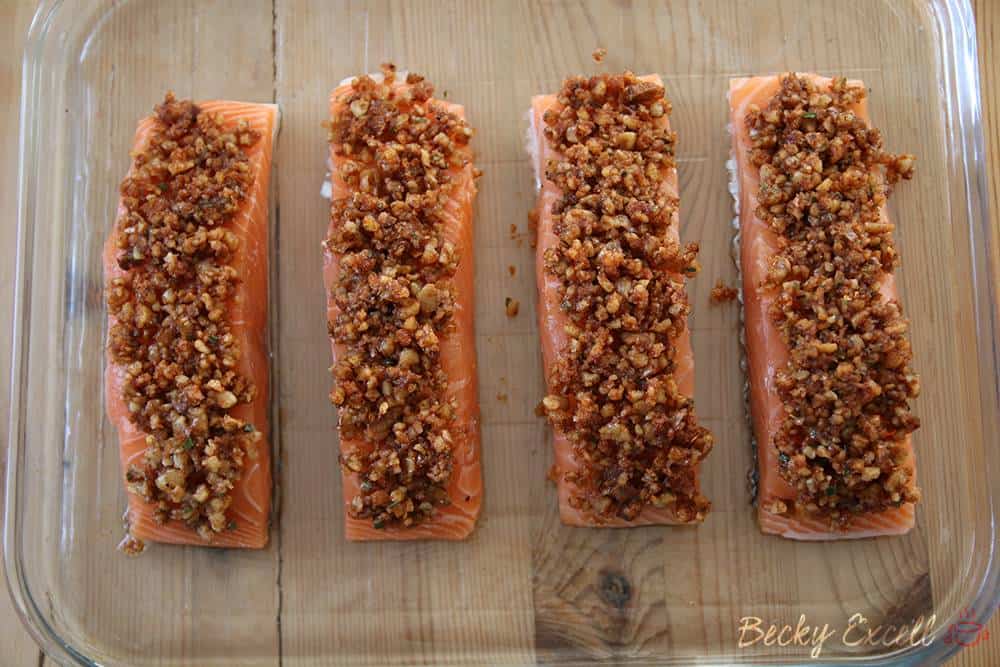 When cooking for four or more people, I'd recommend that you just buy an entire side of salmon to make things even more straightforward. Plus, nothing impresses like bringing an entire side of freshly cooked salmon to the table and serving it all up in front of your guests. I love this recipe because it really doesn't take any longer to prepare for multiple guests!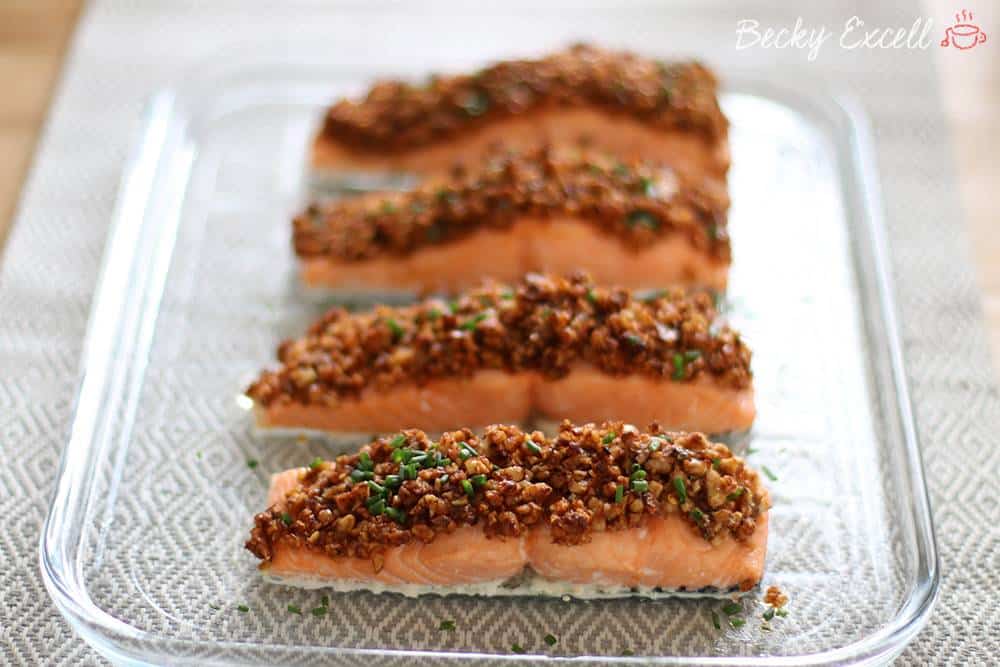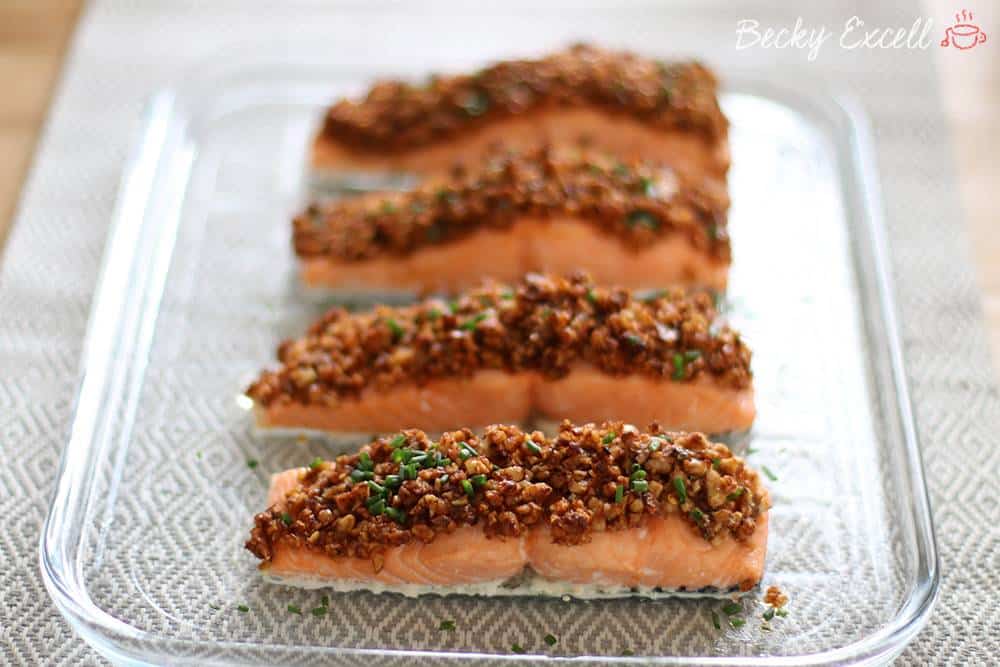 Now you may not think it, but salmon and the humble walnut have a lot in common. Both are packed with omega 3, great brain food and they're both packed with good fats. Of course, they both taste as equally harmonious too!
My maple walnut crusted salmon is my ultimate way to serve a beautifully formed cut of salmon. The walnut crust is packed with an intense nutty, herb flavour and the salmon is soft and flaky with a beautifully crispy skin underneath.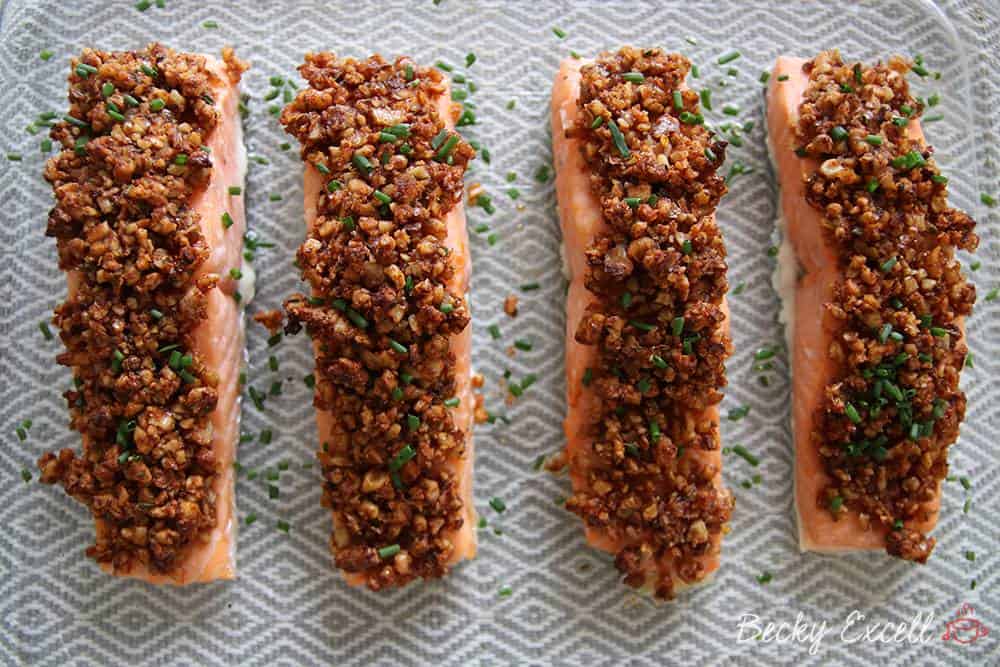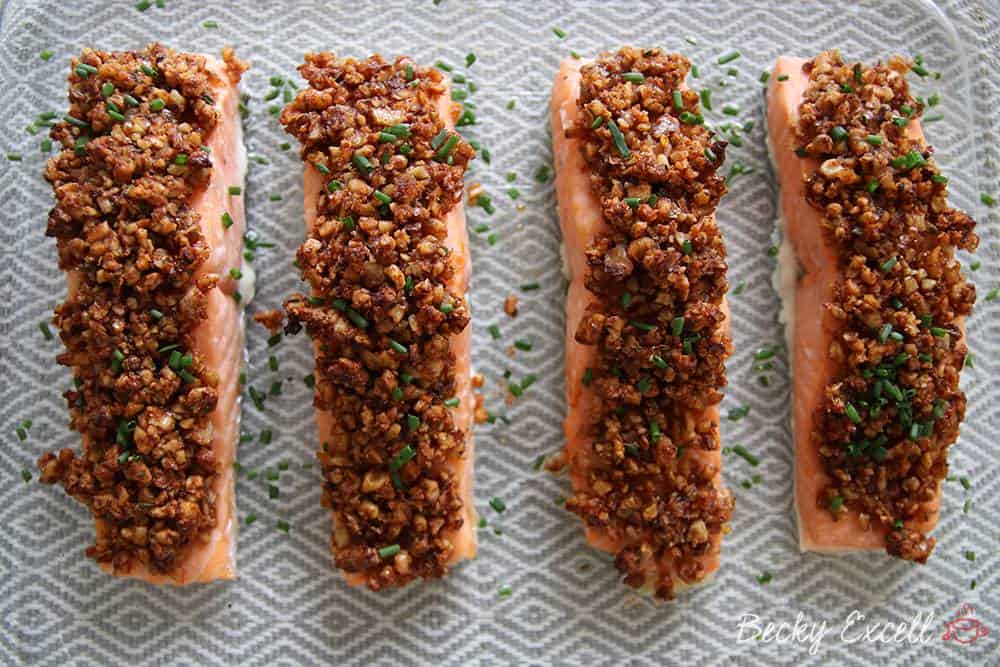 Salmon has such a rich flavour but the California Walnut's natural sweetness adds an extra dimension I'd never tasted before. The maple syrup acts like a glaze on the salmon, giving the whole dish a welcome sweetness. You really have to try it for yourself, so here's the recipe to get you started.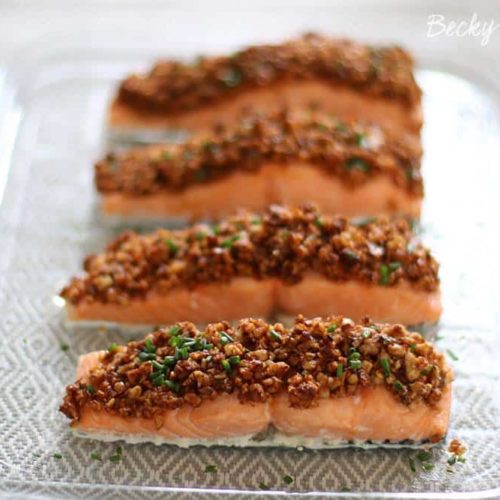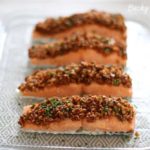 Maple Walnut Crusted Salmon
Ingredients
4 salmon fillets

75g walnuts

crushed

1 heaped tsp smoked paprika

1 tsp dried chives

1/2 tsp pepper

pinch of chilli flakes

1 tsp gluten free soy sauce

1 tbsp apple cider vinegar

3 tbsp maple syrup

fresh chives

chopped
Instructions
Add your walnuts, smoked paprika, dried chives, pepper, chilli flakes, soy sauce, apple cider vinegar and maple syrup. Mix together.

Place your salmon fillets skin down on a lightly greased baking sheet.

Spoon your mixture evenly across the salmon.

Place in the oven for about 12 minutes or until cooked through.

Finish off by sprinkling some fresh chives on top.
And that's that! I'm so glad that I was a little more adventurous with the humble walnut, otherwise I would have never thought to have created this recipe.
It's seriously such a simple, quick and delicious meal for a crowd or for one and it's all thanks to the marriage of fresh salmon and California Walnuts. Mark's Mum and Dad really enjoyed it and it really was such a great choice of dish to prepare when you have guests and you're simultaneously hosting too. We served it up with some thick cut sweet potato chips, freshly steamed greens and homemade tartar sauce. Perfection!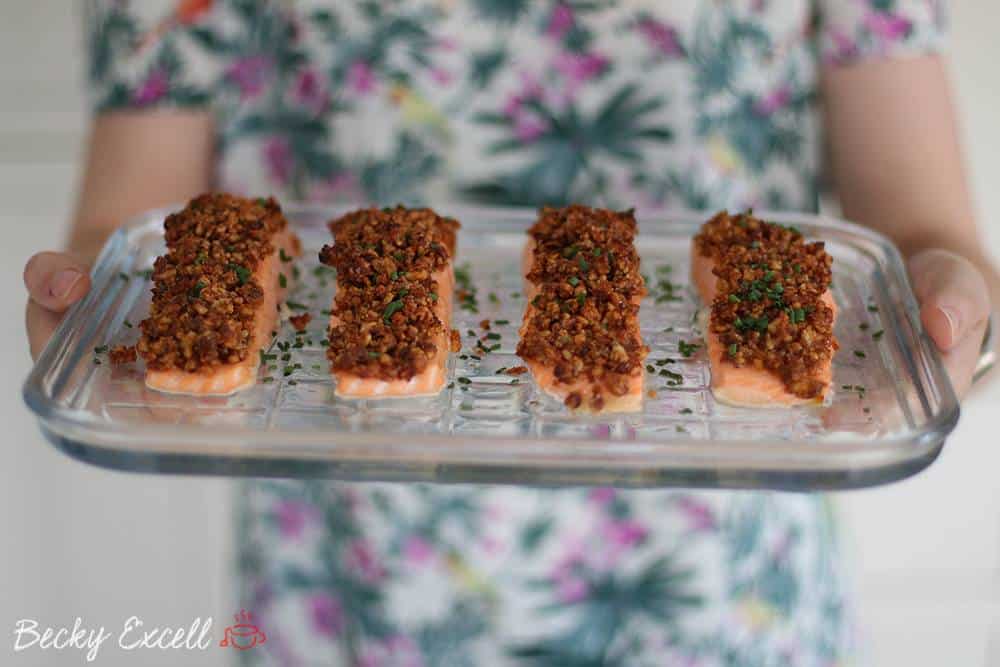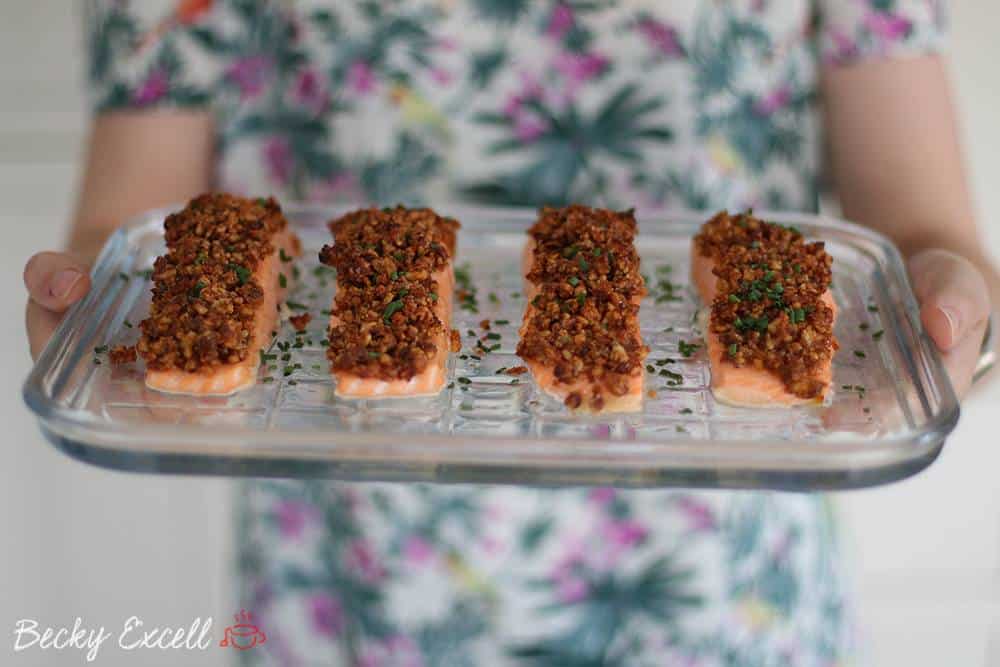 How do you incorporate walnuts into your cooking? Do you always bake with them or do you sneak them into your everyday cooking too? Let me know on Facebook or Twitter, or by leaving me a comment below.
Thanks for reading,
Becky xxx
Oh, and don't forget to pin this before you leave!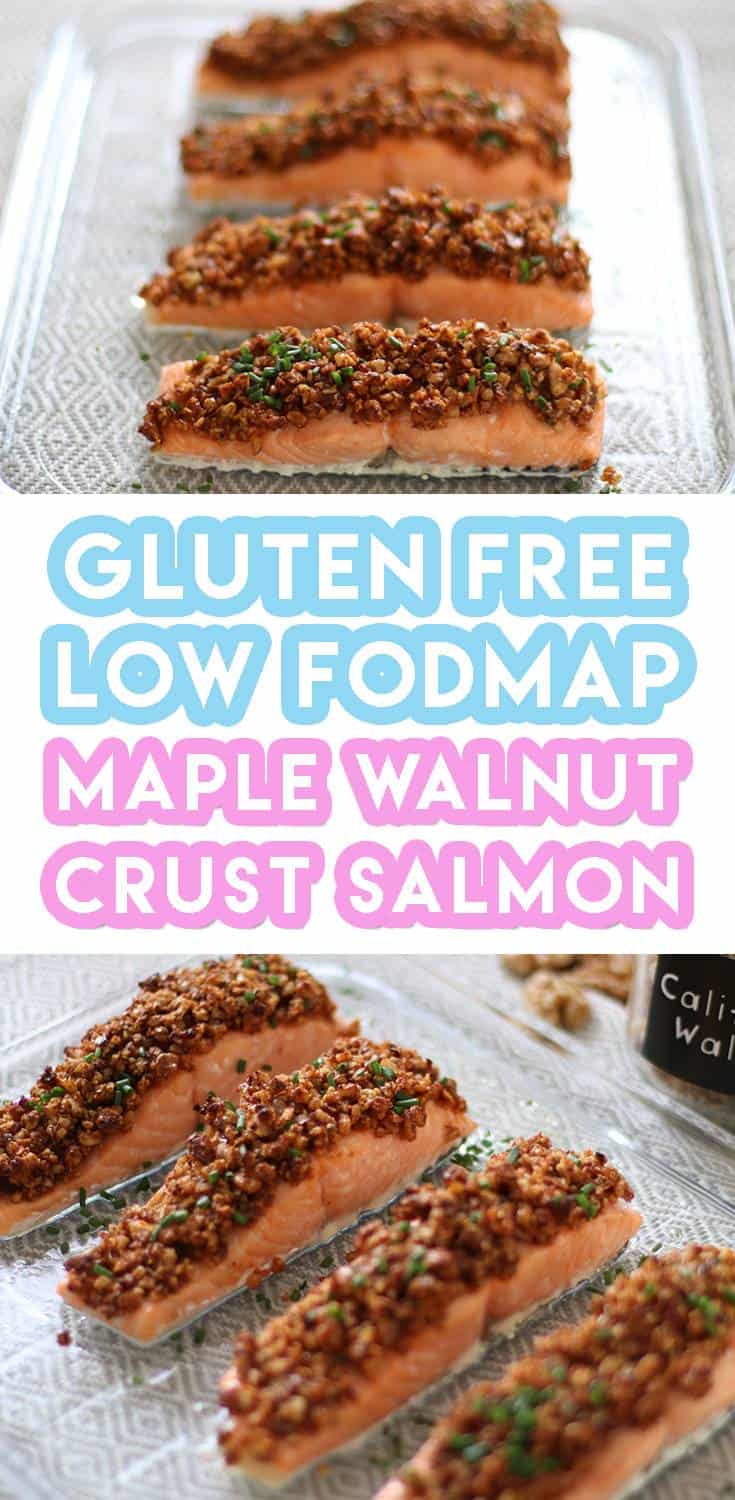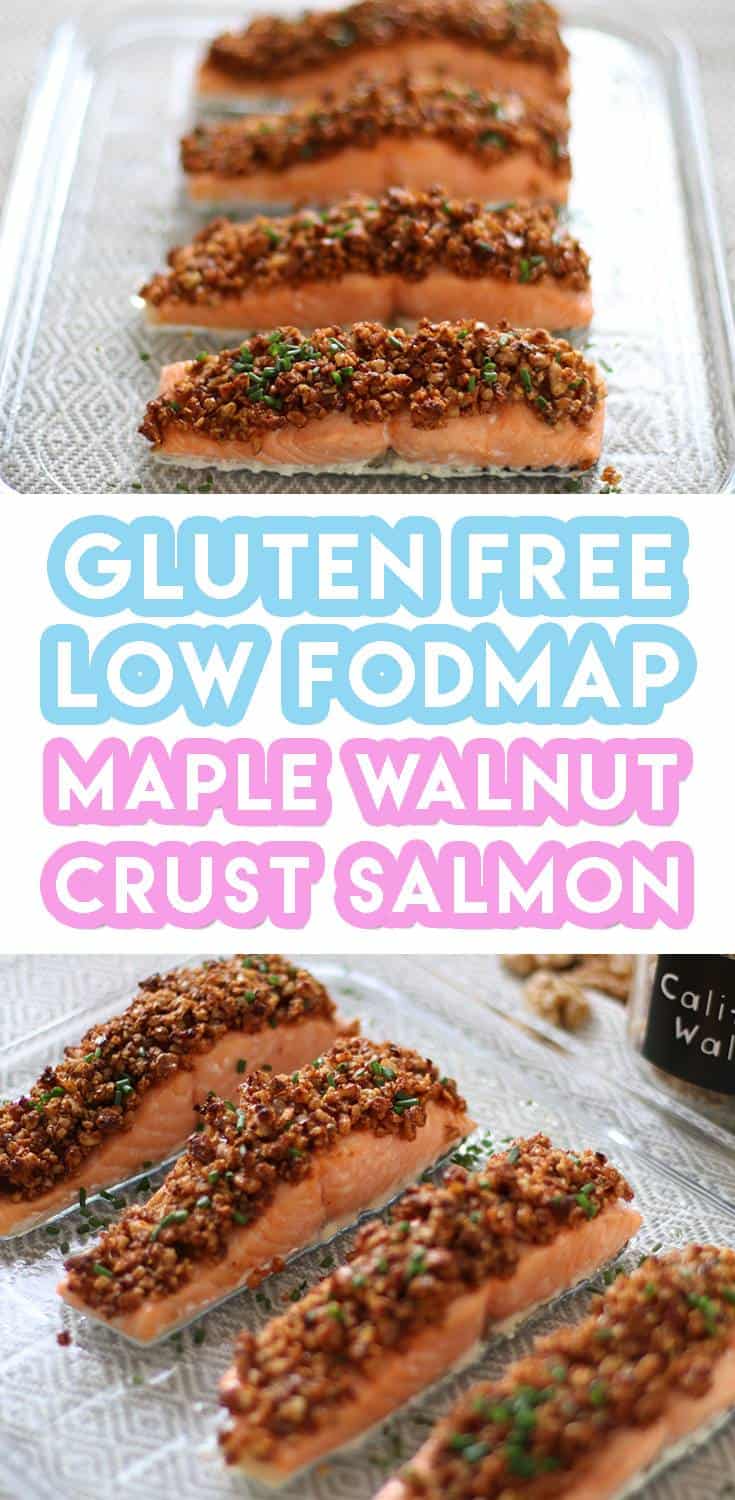 This post is sponsored by California Walnuts.