A 100% Gluten Free Bakery in the heart of London… That is what Beyond Bread is! Please check out my full post for 18 of the BEST places to eat gluten free in London!
I have been meaning to visit Beyond Bread ever since it opened & never had the chance. However, after a busy morning promoting Coeliac Awareness Week, myself & Founder of Genius Gluten Free Foods, Lucinda Bruce-Gardyne decided to pay Beyond Bread a visit. To say it was love at first sight is an understatement. & apologies to anyone who prefers reading my sweet writing rather than looking at pictures, in this case a picture really does paint a delicious 1000 words.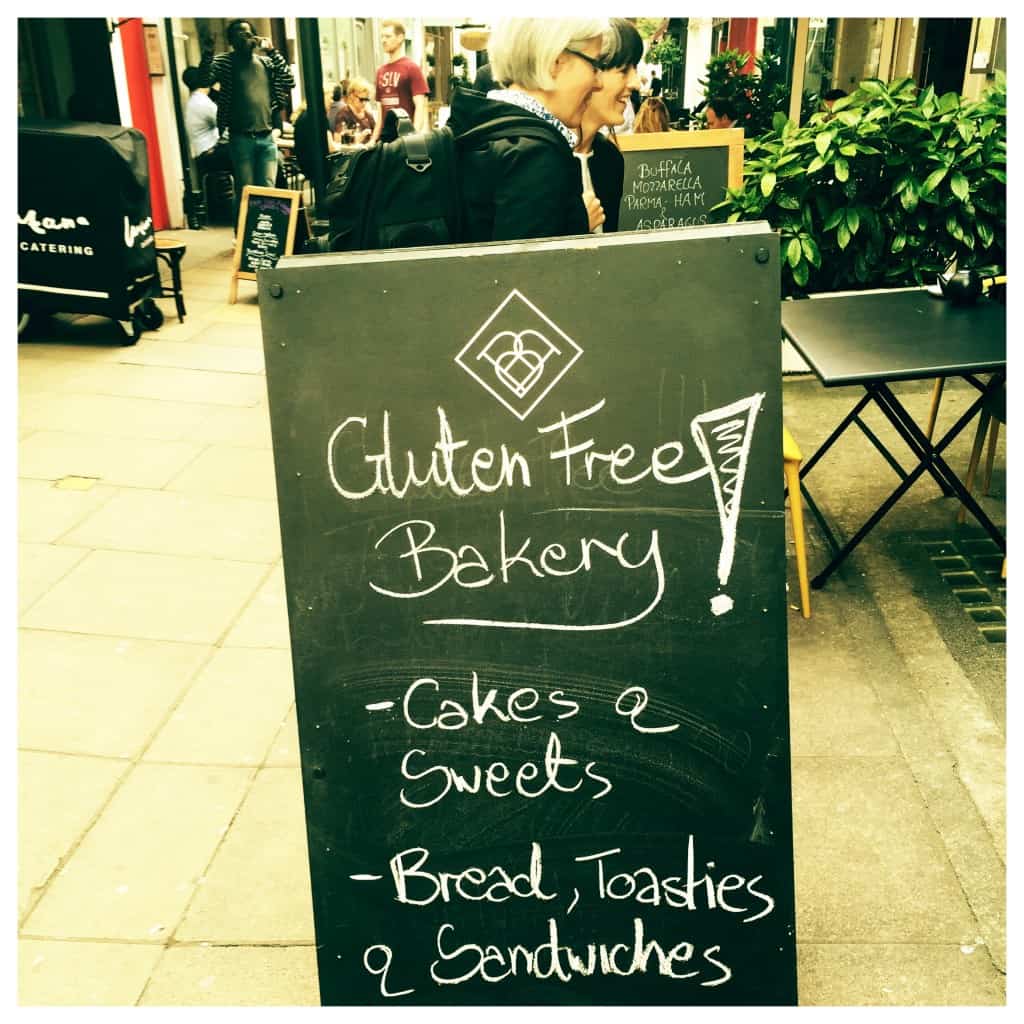 As soon as I saw this extremely friendly sign I knew I had come to the right place. A gluten free bakery in the heart of London? A city where there is plenty of great gluten free options, yet suddenly, this place instantly rocketed to the top of my list.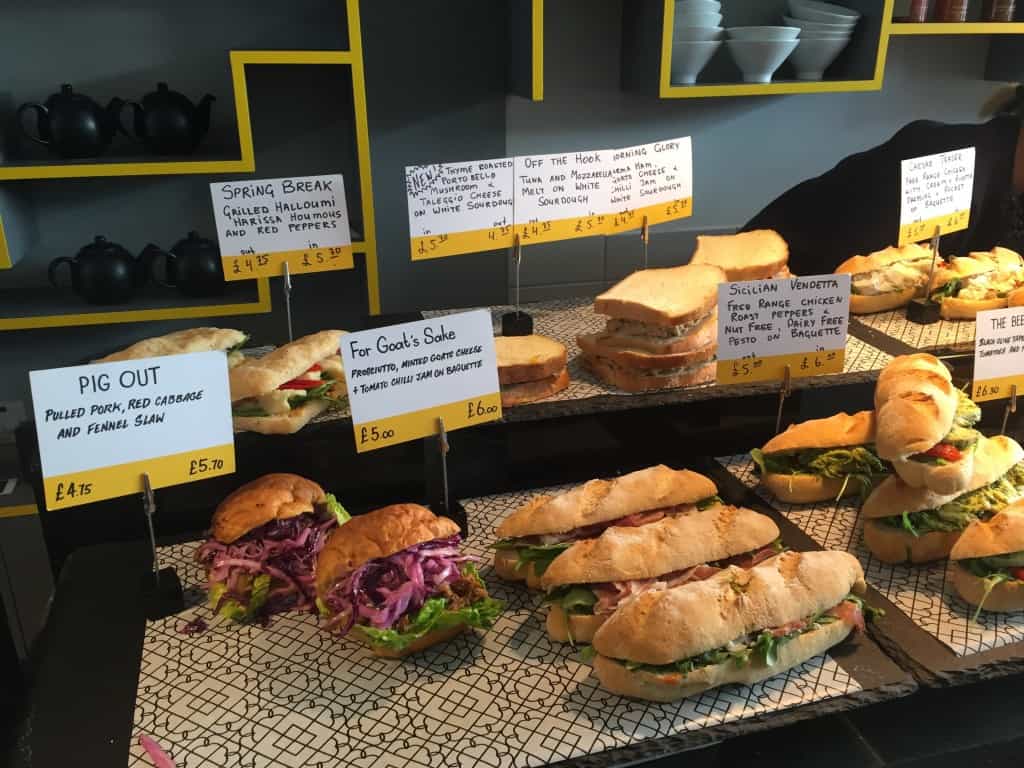 Upon entering I didn't really know what to do except to ask in a shocked & excited voice whether everything really was gluten free. I mean, how could I possibly consume everything in this entire bakery?! Everything looked fresh & very homemade. It felt like I was ordering in a really cool deli.. a place where usually the only thing I can eat is a gluten free chocolate brownie. Not today. Today I can eat everything!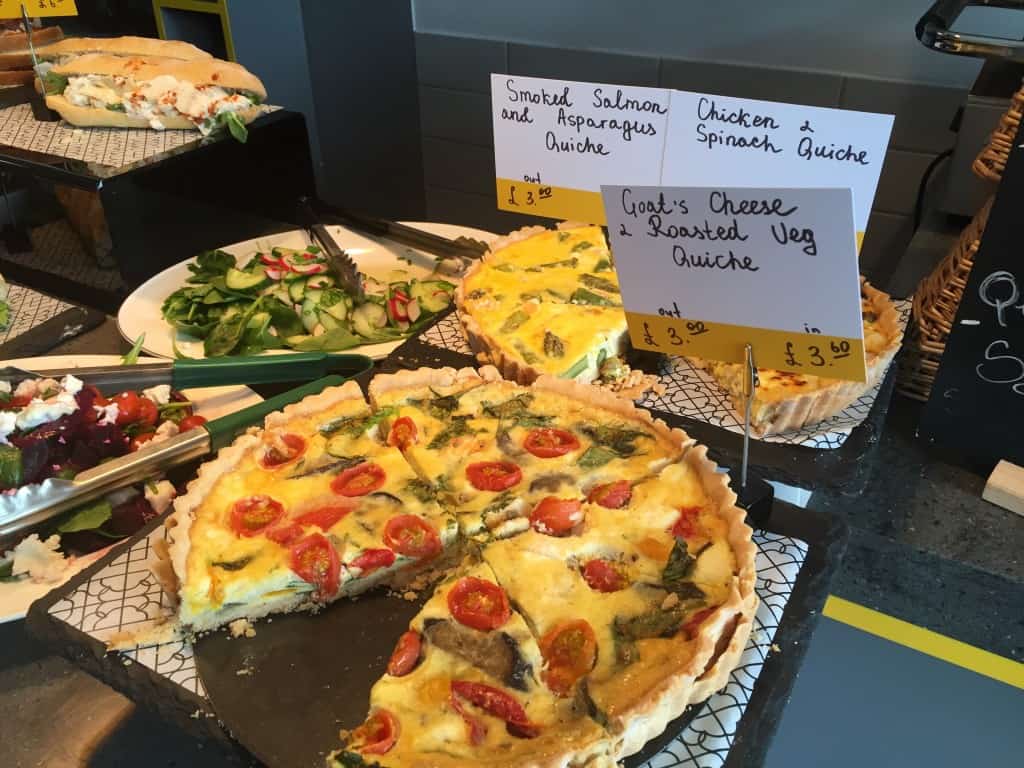 A selection of freshly made gluten free quiche are always available too. They looked amazing & can be served alongside a salad to make the perfect gluten free lunch. The chicken & spinach quiche look especially tasty!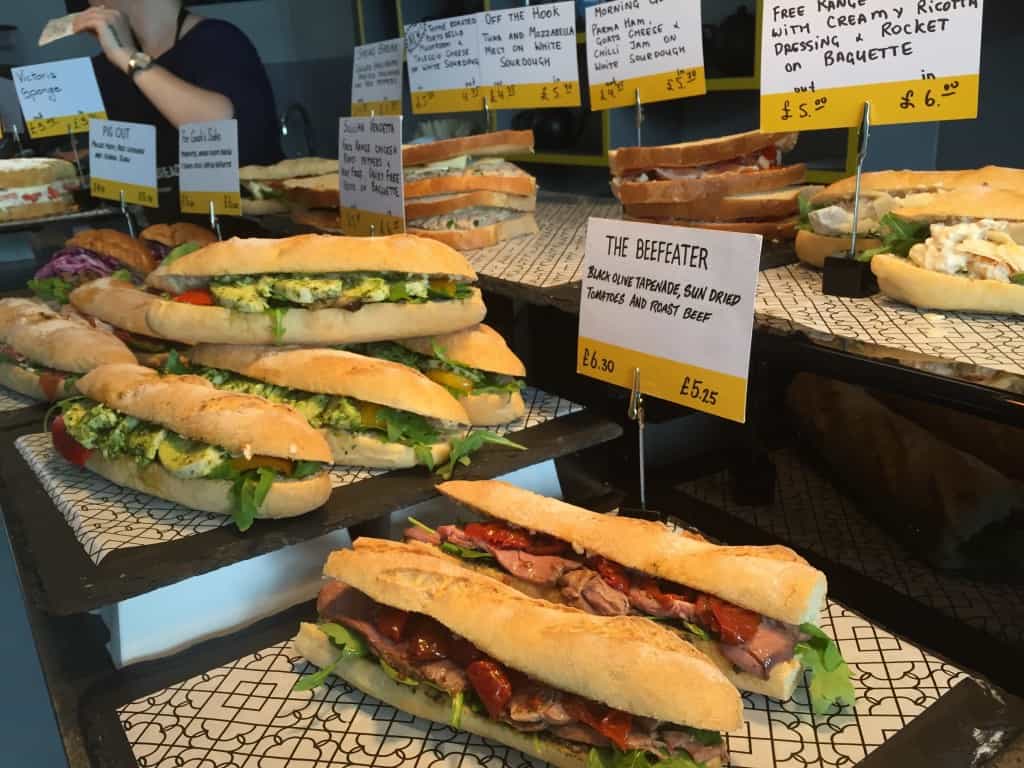 From the For Goat's sake (prosciutto, minted goat's cheese, fresh rocket & tomato chilli jam on baguette) to the Bang Bang Tuna (wasabi spiced tuna, avocado, fresh rocket & dash of lemon on a soft bun) They do a huge variety of amazing lunch time options. I went for the Caesar Teaser (free range chicken breast in creamy ricotta dressing & fresh rocket on baguette) & I would definitely recommend it. It was one of the best baguettes I have ever had!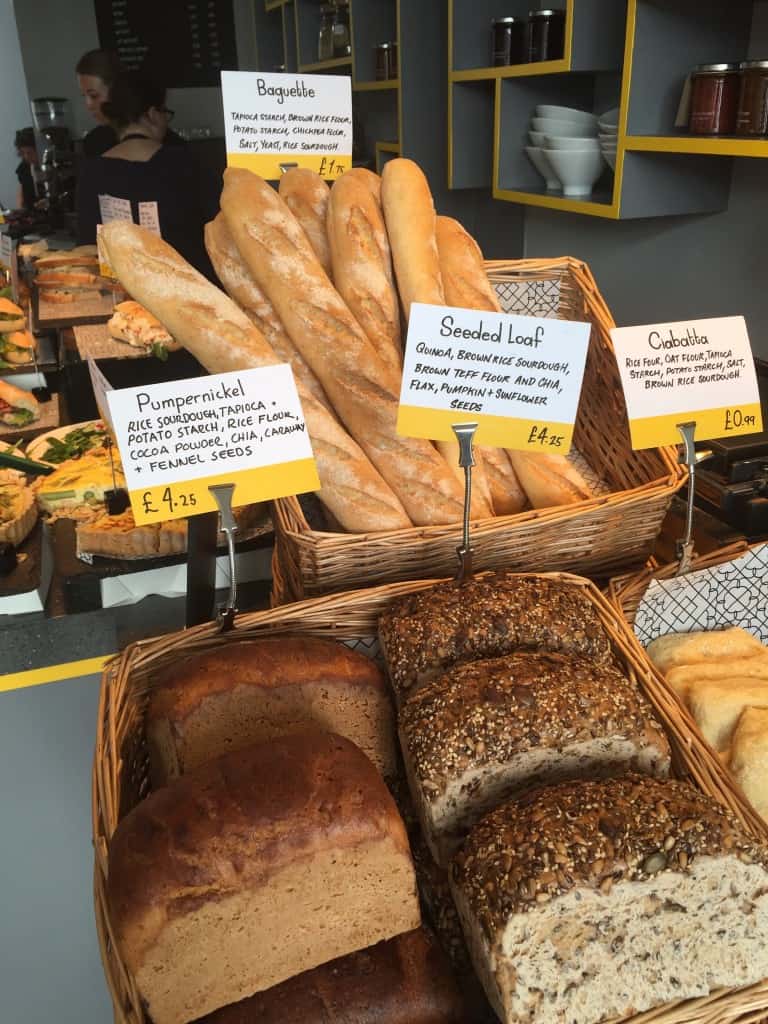 The bread selection at Beyond Bread is seriously impressive. To have such variety in gluten free bread is a real luxury. Not to be too greedy I just went for a simple gluten free baguette. I wish I lived closer so I could regularly buy my bread from here, it all looked amazing. The Pumpernickel & Brioche are coming home with me next visit!!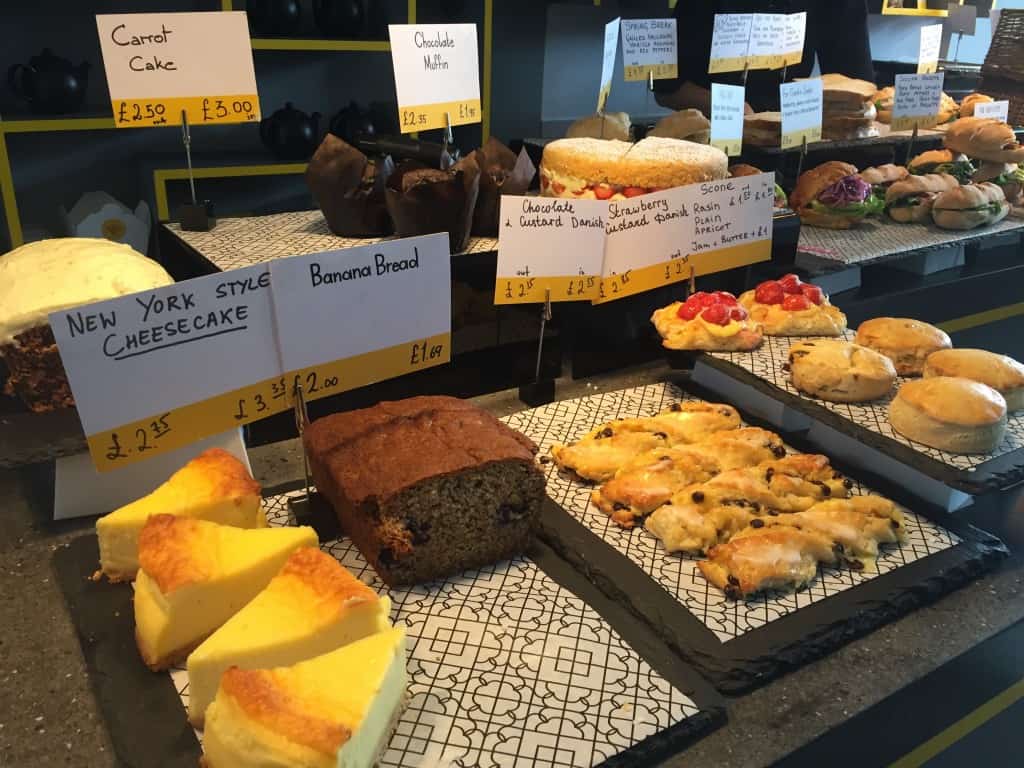 Oh & the cakes and pastries are something to be admired. Such choice! From fresh victoria sponge, to a huge carrot loaf cake. From chocolate muffins to scones & banana bread. Beyond Bread made me weak at the knees. Again, I question thee…. how can you all be gluten free?!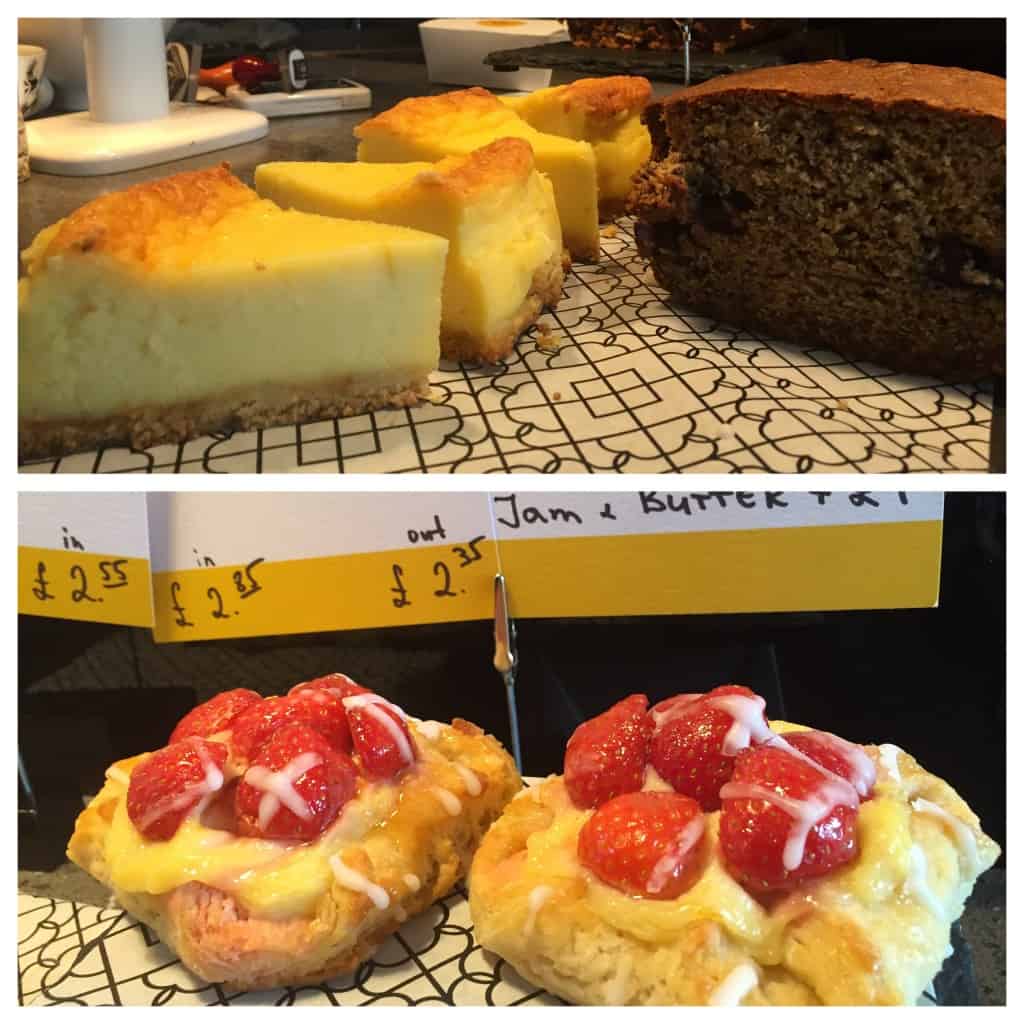 I was rather find of the look of the New York Cheesecake and the Strawberry & Custard Danish. What do you think? When was the last time you saw either of these in gluten free from looking quite this good… I mean… I just had to buy both to take home!!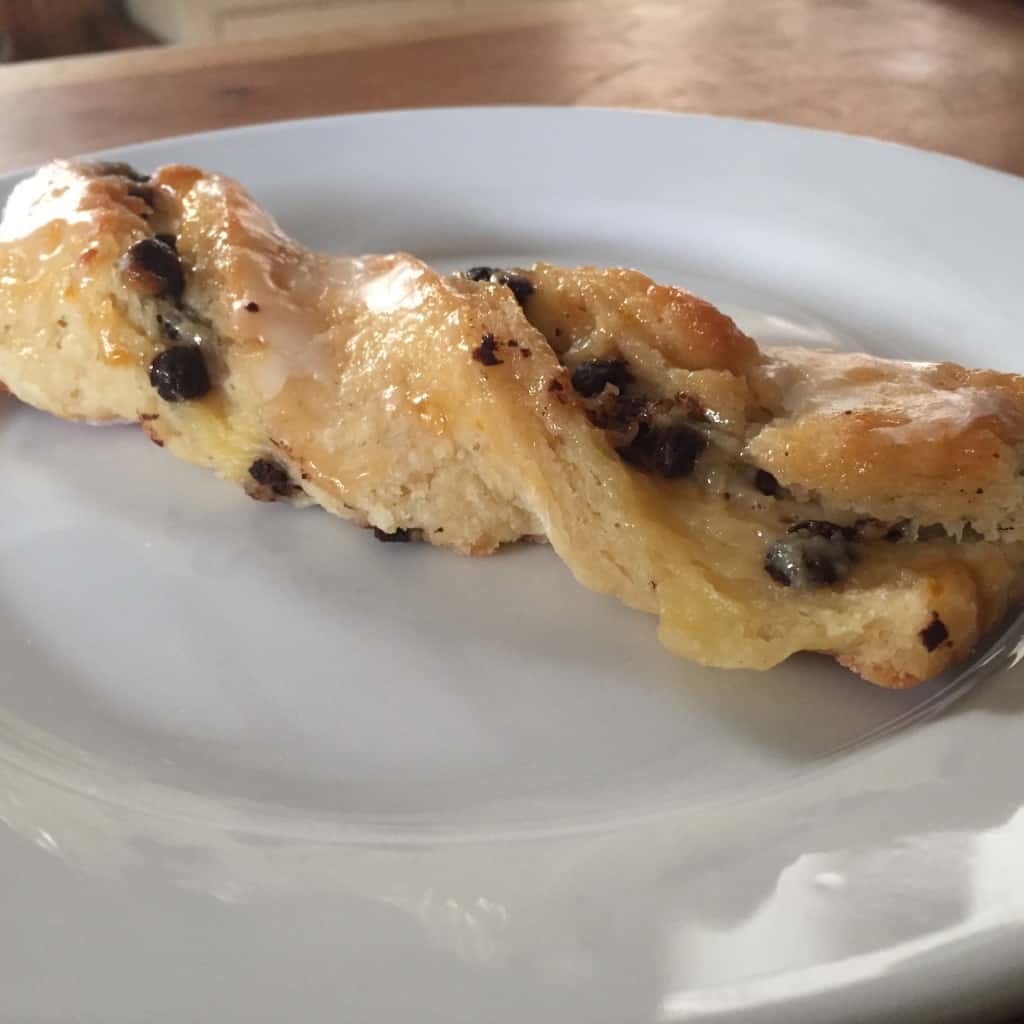 Now this little beauty is the Gluten Free Chocolate & Custard Danish. I've never eaten a twisted style danish before as you certainly cannot get gluten free chocolate twist danish pastries where I come from! This was seriously divine. The pastry melts in your mouth and is all kinds of flakey! I love the combination of the chocolate and custard too. I really should not be able to eat this!!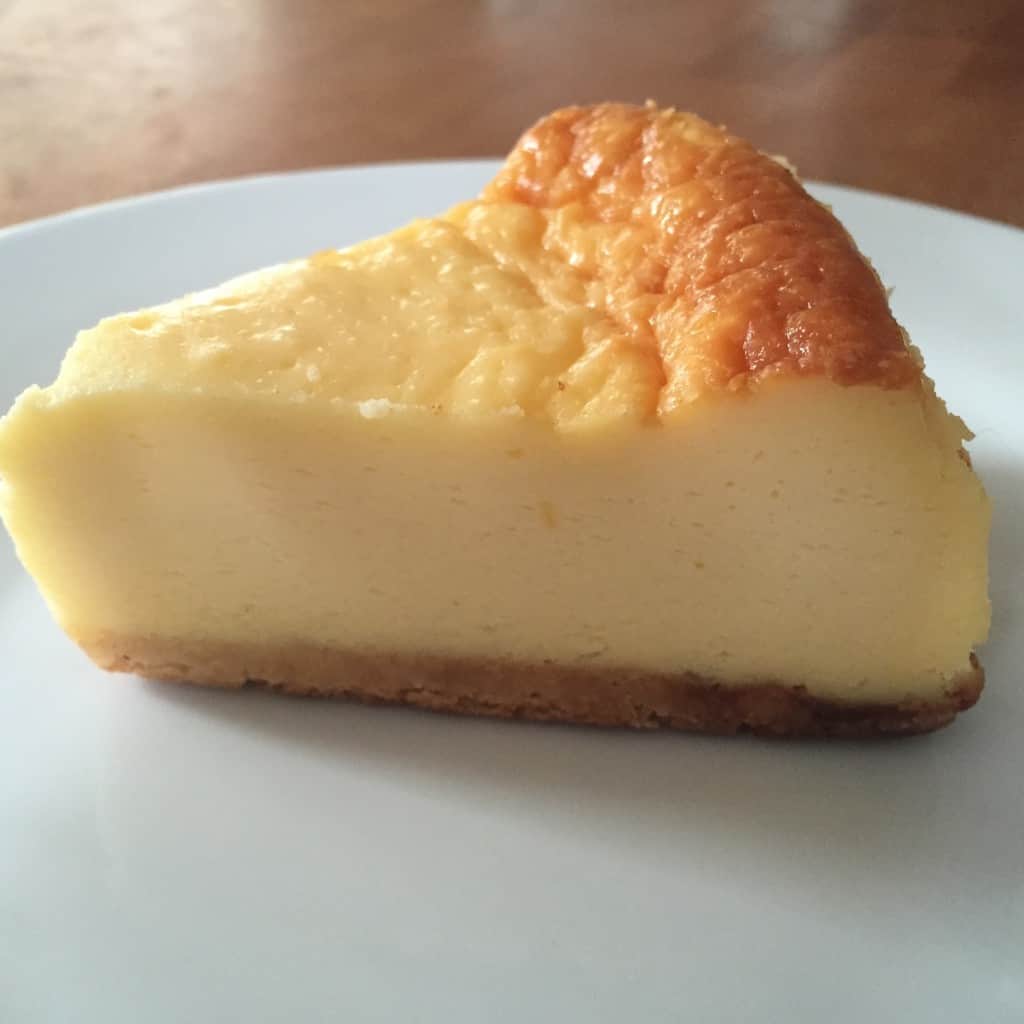 Seriously, a New York Cheesecake that's gluten free?! This really is everything that I want in a cheesecake. Smooth, thick & creamy topping with a biscuity base to die for. Last time I was in New York I didn't get to experience any of their cheesecakes, we never found a gluten free place in our time there. I definitely felt like I was in a New York Diner when I was eating this earlier however!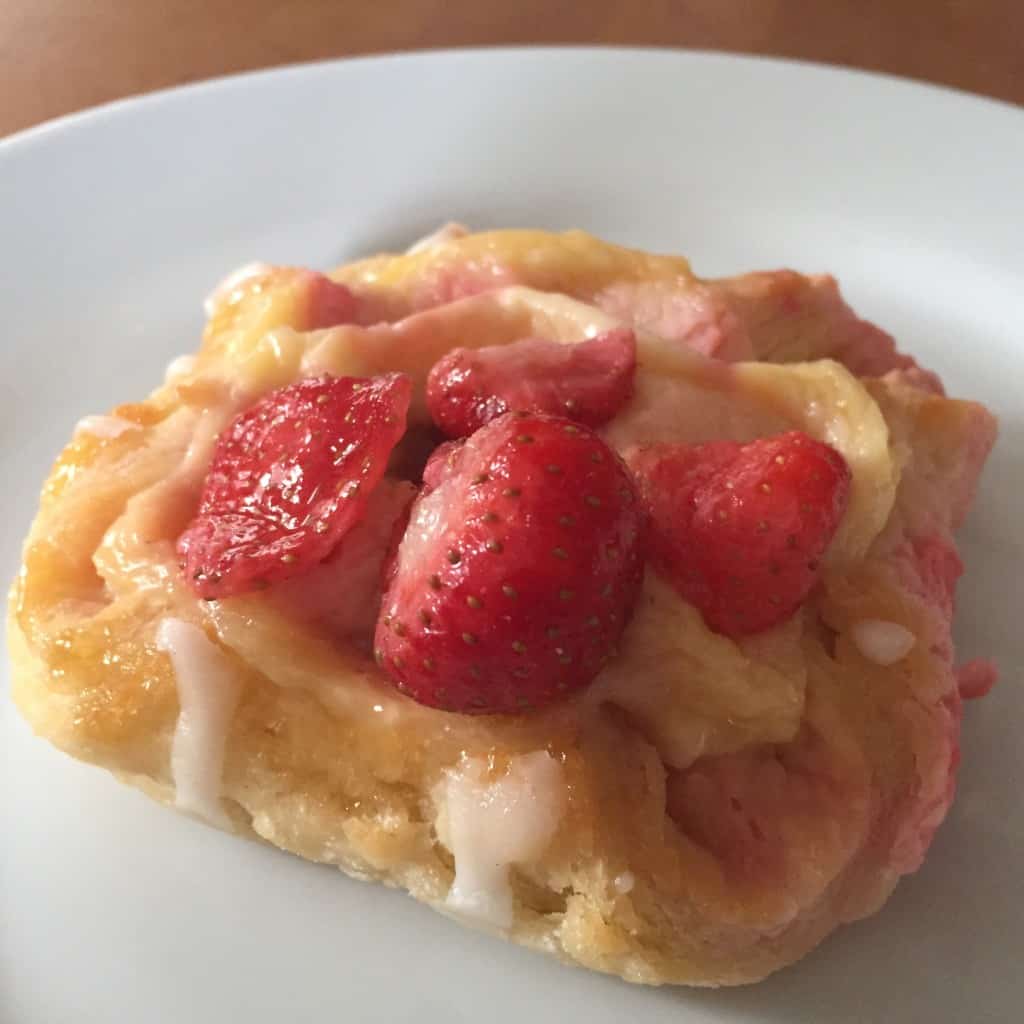 And here is probably my favourite. I used to love the vanilla custard danish pastry's I got from my local supermarket and I haven't had one in a good 5/6 years. This was better! The pastry again was super flakey; the filling…orgasmic. I loved the addition of fresh strawberries on top. It worked really well. I have always said if there was one thing that I could make it would be a gluten free danish pastry, but I don't think I need to now that I've found this. So delicious & fresh. When you go, you must get one of these!!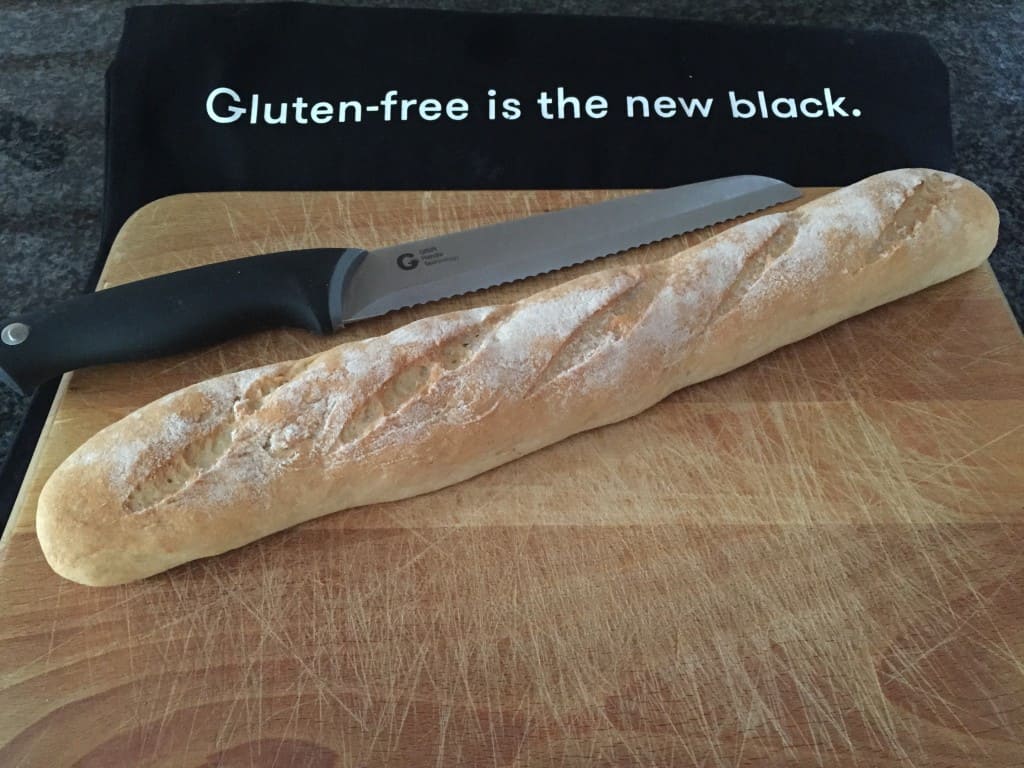 Here is the delicious baguette I bought. After an extremely tiring day in London, I decided to cook up some gluten free chicken nuggets & put them inside half of the baguette with plenty of ketchup. So simple, but trust me… I was so shattered that this amazing baguette made everything so much better.
This is a place I demand you check out if you haven't. It is 100% suitable for those with Coeliac Disease & those with an intolerance to gluten. Whats even better, is that the food is truly so delicious & the cafe itself so lovely, that everyone will fall in love with this place the moment they step inside. The staff are brilliant, the food is the best & the environment is perfect. They are doing really well at the moment (rightly so!), so who knows when we might see another Beyond Bread popping up! For now, get down to 2 Charlotte Place, London W1T 1SB & let yourself indulge in gluten free heaven.
Have you been to Beyond Bread before? If you have let me know what you thought! & have you got any other recommendations of your favourite Gluten Free Bakeries? Let me know by leaving a comment below or on Facebook / Twitter.
Thanks for reading,
Becky xxx
Comments