So I love gluten free chocolate chip cookies BUT.. I wasn't expecting to be reviewing a Gluten Free Canadian Bakery's Gluten Free Chocolate Chip Cookies anytime soon on the blog!
But, this week I received an amazing holiday present that travelled thousands of miles to get to me… Gluten Free Chocolate Chip Cookies! These gluten free chocolate chip cookies are also dairy free & egg free (so they're vegan). & where do they come from? Well, they come from Wendels True Foods in British Columbia, Canada!

Now I'm not sure when I will next get the chance to enjoy anything from Wendels True Foods but that doesn't mean I can't review their gluten free chocolate chip cookies! Firstly I must mention the packaging. I love the simplicity of it, I have always loved paper bags rather than fancy packaging, especially when you know it's come from a bakery across the other side of the world!
Then, I guess you want to know how these cheerful cookies taste. Well these are proper North American style cookies. Think Maryland Cookies but then think, bigger, chunkier & of course gluten free, dairy free & egg free! These cookies are addictive & moorish. There certainly isn't enough in a packet to satisfy my belly or anybody else's for that matter. I'd happily travel over to Canada just to go Wendels True Foods! (Though to be fair I would love to go to Canada for many more reasons!) It really would be amazing if we could get some local places stocking Wendels here in the UK.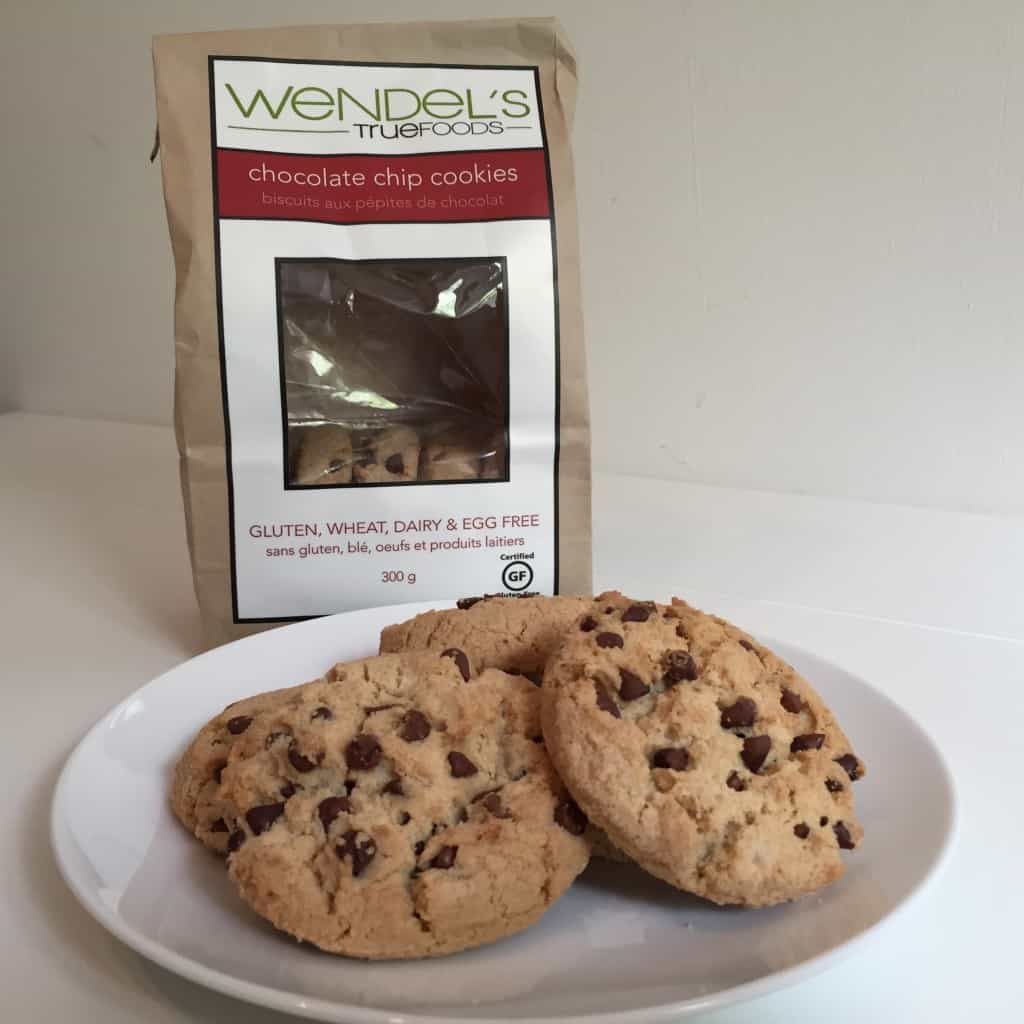 I really like the little story on Wendels True Foods website that shows why they initially decided to make their menu very friendly & gluten free! So… I've put it below:
The 'Why Gluten Free' at Wendels True Foods Story!
One day a small boy was crying in front of our pastry case in our cafe and an upset mother tried to comfort him. The little boy was crying because he could not have a cookie. My Mother, Erika, who was our baker, happened to hear the conversation and started talking with the woman. The woman explained that the boy could not eat anything in our case because of a gluten allergy. Well that left my mother speechless, which is very hard to do. A little boy not allowed to eat a cookie in our café was not right; this wouldn't be the situation for long. She set out to make a cookie from the ingredients she could use and didn't stop trying to she came up with a cookie that tasted great, just like all our other cookies. Turns out the cookie was really good. We didn't know that much of the gluten free products available didn't taste like "normal" baked goods. We only had our standard of great tasting; pure ingredient baking as the benchmark to go by and that is the benchmark we still use today.
I like to think that little boy came back and got to have a cookie. I do know lots of others just like him now enjoy our gluten free products.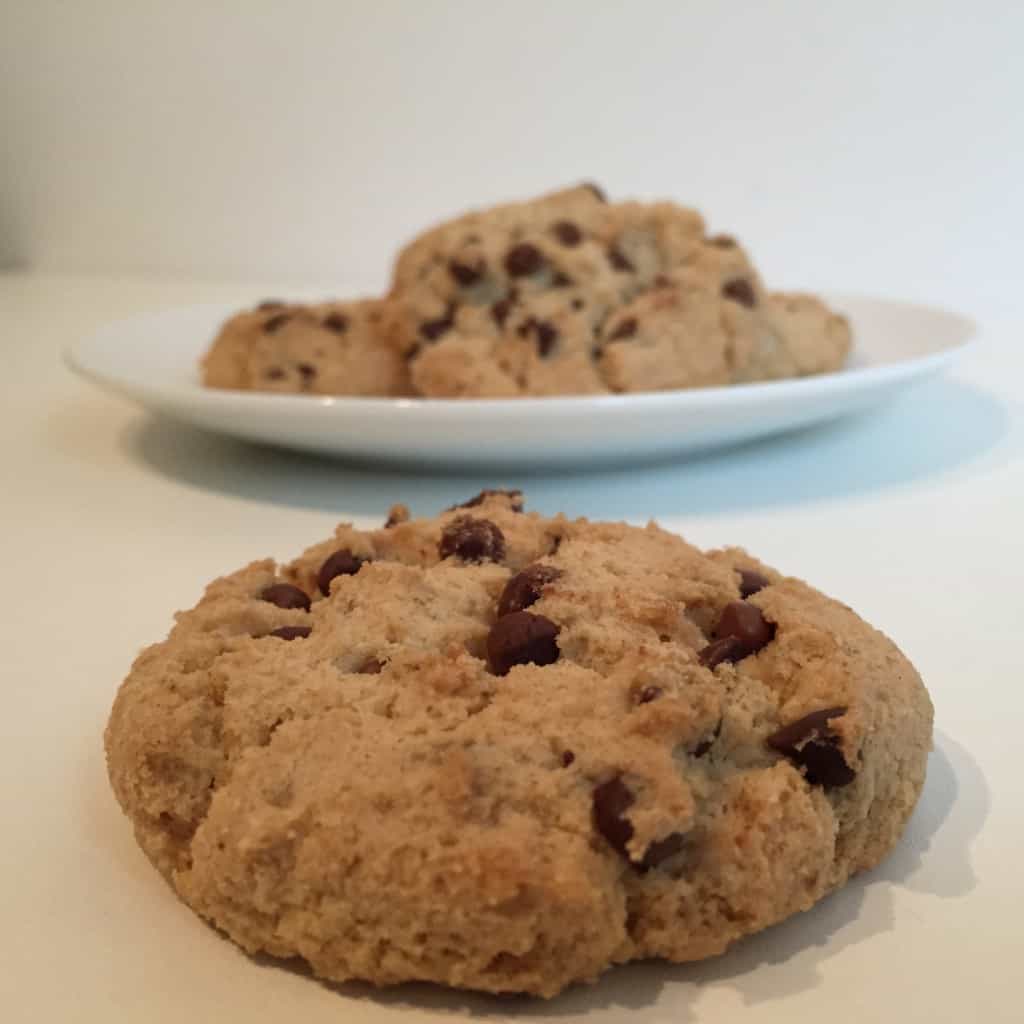 Not only does Wendels True Foods do these delicious gluten free chocolate chip cookies. They also do a huge range of other gluten free products. Gluten Free Carrot Cake, Black Forest Cake, Chocolate Dipped Pecan Pie, Pumpkin Pie, Pecan Caramel Cheesecake & West Coast Apple Pie are just a few of the gluten free delights Wendels do! I just wish I had the opportunity to try all of these… one day please!
Has anyone tried any tasty Gluten Free delights from Wendels True Foods before? & also, what are your favourite places to get gluten free treats… but they are too far away from where you live? Let me know by leaving a comment below or on Facebook / Twitter.
Oh & please send me some gluten free treats from Wendels True Foods if you live close by!!!!
Thanks for reading,
Becky xxx
Comments