One of the most exciting things to happen to gluten-free people in the UK over the last 3 years has to be the Co-op frozen party food range… it was all gluten free! Wait, why did I say 'was'?!
From Spring Rolls and Tempura Prawns, to Samosas, Bhajis and Pakoras – there was something for everyone. And better still, these products weren't part of any 'special' free from range so they were a great price too and often on offer.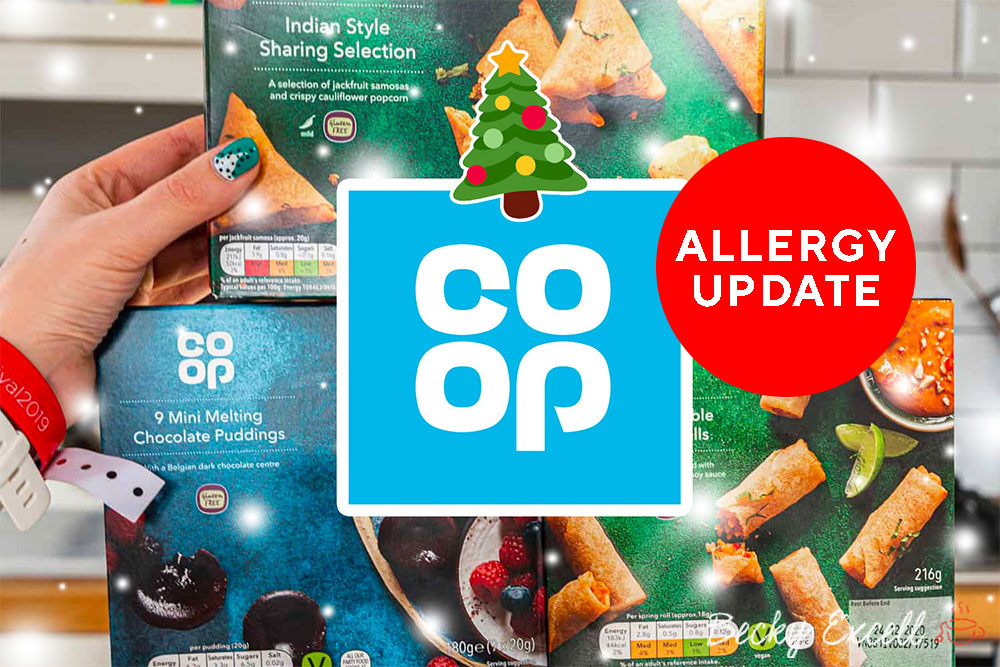 Hands up if you bought some?! Hands up if you bought extra to last you further into the new year?! If you don't have any idea what party food I'm talking about then click here to see last year's selection it in all its glory!
So why has there been an allergy update on some of these products in 2021?
Co-op Gluten-free Allergy Update
The frozen party food of previous years seems to have received a gluten makeover so far, couple with an 'allergy update' badge displayed on the front of the packaging. Of course, I'm very pleased that they have decided to alert us clearly with a badge so that we don't mistakenly buy gluten-filled spring rolls, but it's still a little disappointing.
But it's not just spring rolls either, the allergy update is on ALL THE FROZEN PARTY FOOD currently in Co-op stores stores so far in 2021 (except the profiteroles which are still gluten free I hear).
@coopuk WHY has your gluten free Christmas range been replaced with the same products no longer gluten free?! There is not ONE single gluten-free option now! These items were a god send for coeliacs for the festive season and you've totally cut us out. Losing customers 100%. pic.twitter.com/3MIAQu0kFf

— Amy Hawkins (@hawkinsbitesize) November 24, 2021
Here's Co-op's official response from Twitter so far:

So it looks like we'll have to wait and see if any more of last year's gluten-free favourites have been crossed off our festive wish lists.
Or maybe Co-op will even bring out some new stuff for us, who knows?
How I'm feeling about it…
I'm gutted. And that's not gutted just for myself really, but for people and entire families across the UK that relied on the Co-op frozen party food each Christmas to sort out their Christmas Buffet.
These products made it safe, affordable, convenient, delicious and easy. They were the sorts of products that made so many feel normal again – which in my mind is all us gluten free folk ever ask for.
I never want anything super special, I'd just like a little bit of what I used to be able to enjoy 12+ years ago, and that one elusive thing: convenience. Fingers crossed Co-op can still pull a gluten-free Christmas out of the bag for us…
And even though this news has absolutely nothing to do with vegan products, I know that situations like this always evoke two common phrases from everyone:
Gluten-free sections are always shrinking and vegan sections seem to take over
Being gluten-free isn't a choice like choosing to be vegan
So what I will say is this: please do be respectful when discussing this even though situations like this can be very frustrating. After all, please don't forget that some people in our community are gluten-free and vegan, and they just lost a lot of products too, with very, very few alternatives available.
I try to be respectful of all dietary requirements and not judge people's reasons for doing so. So please remember to be kind in our discussions!
So is there NO gluten free party food in Co-op in 2021?
Stop right now there, I'm sorry it's been all doom and gloom up until this point (I'm genuinely just gutted as I already mentioned!)
There is actually quite a bit of gluten free party food in Co-op still, but you are going to have to look in a different section to find it – the chilled aisle
Now, if you remember, lots of these products actually did exist last year, in addition to the frozen items and they are really good. They do tend to be slightly more expensive as is the nature of frozen products compared to fresh, but the good thing is – they can be frozen so we can stock up still and enjoy party food from the Co-op.
Unfortunately that does mean, no spring rolls or samosas so far, but there are still some nice BEIGE options to enjoy like these:
Co-op Vegetable Arancini Bites £3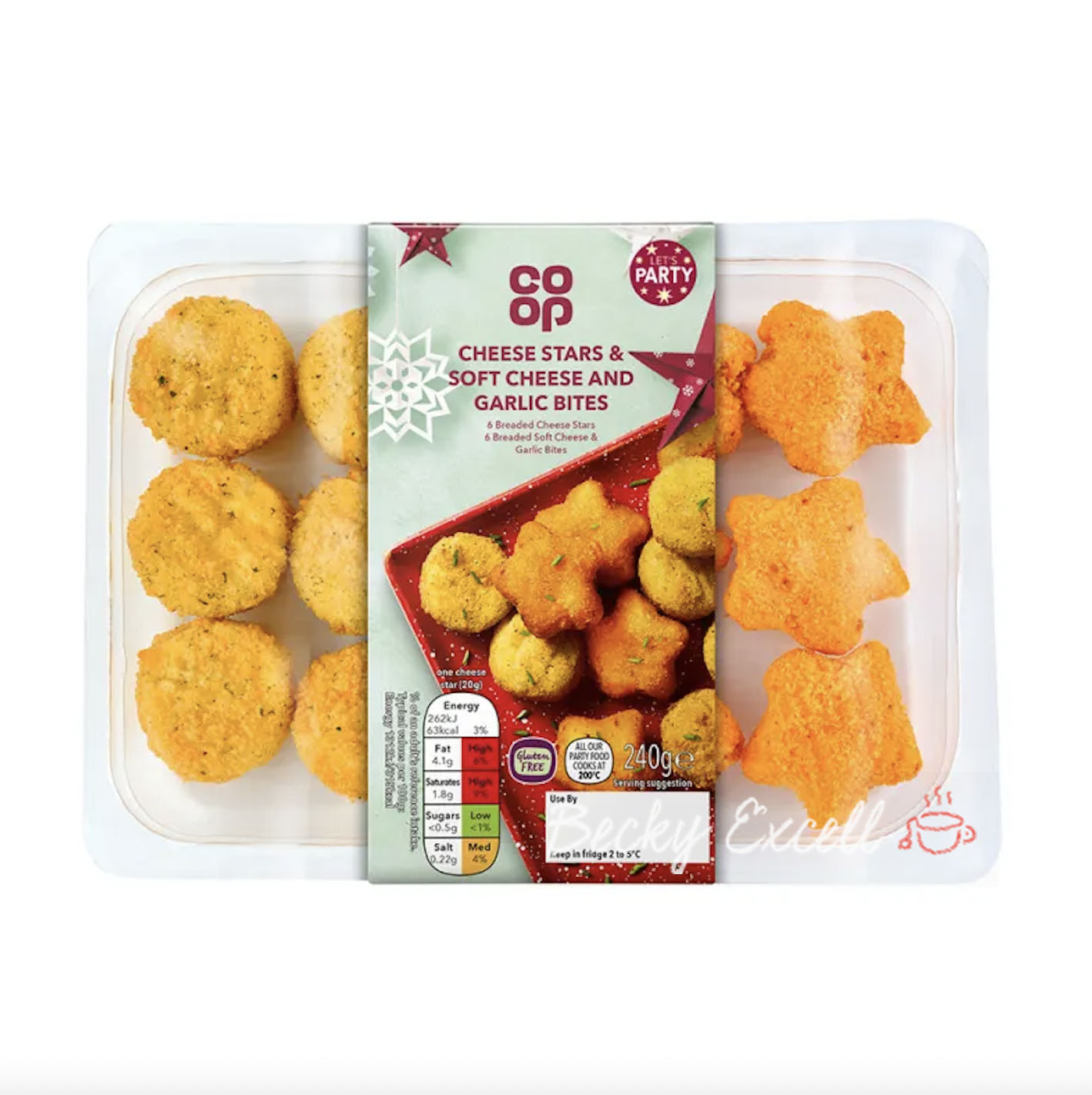 Co-op Ham and Cheese Croquettes £3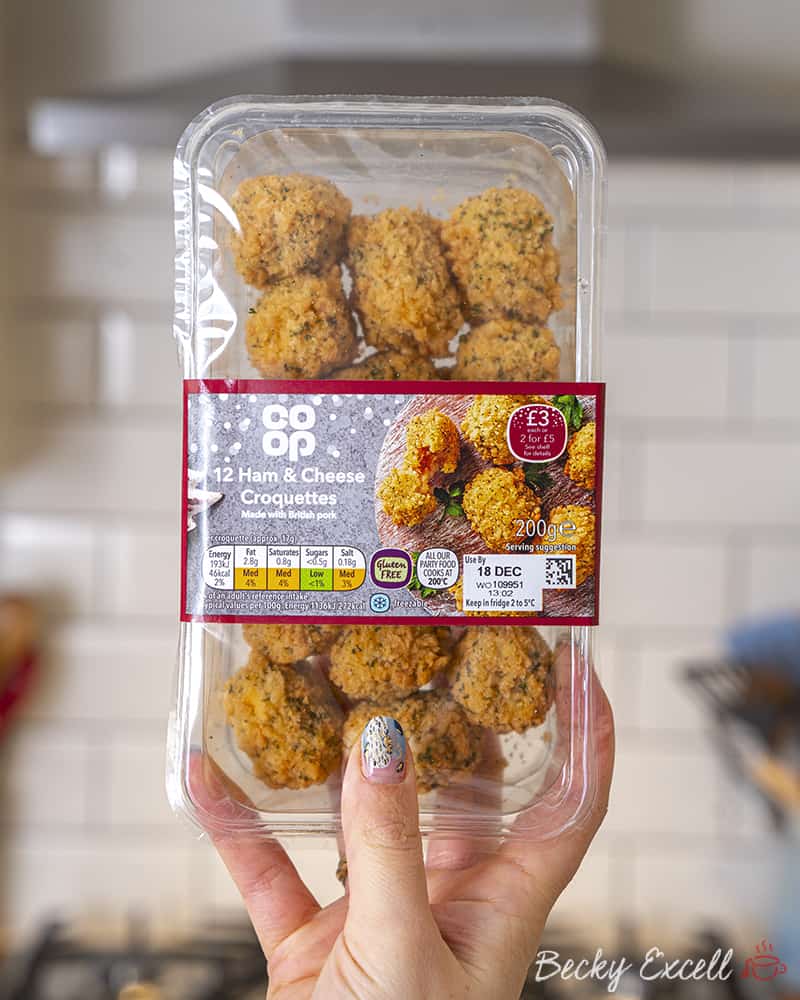 Co-op Cheese Stars and Soft Cheese & Garlic Bites £3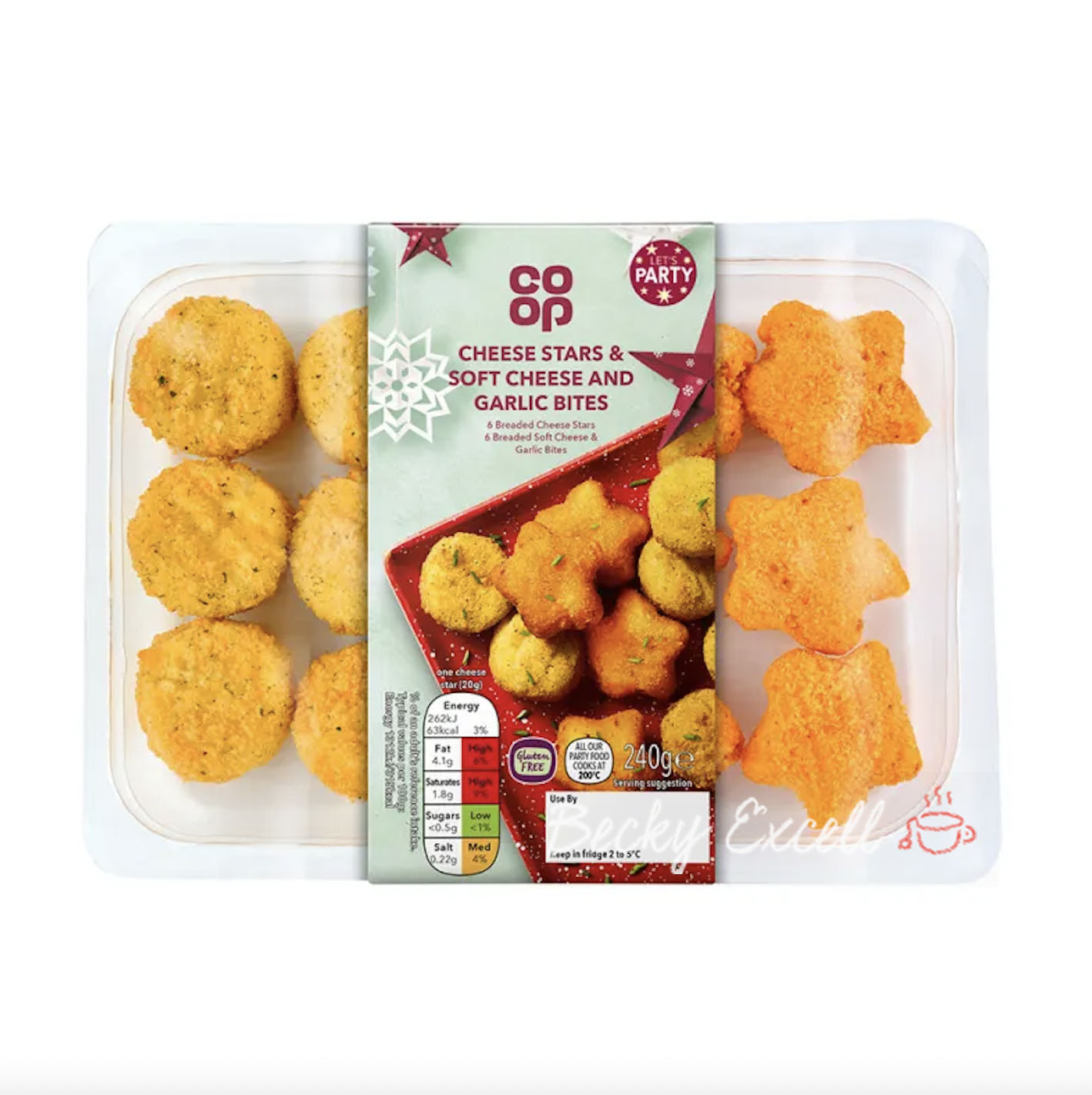 Co-op Hot & Spicy Crispy Prawns £3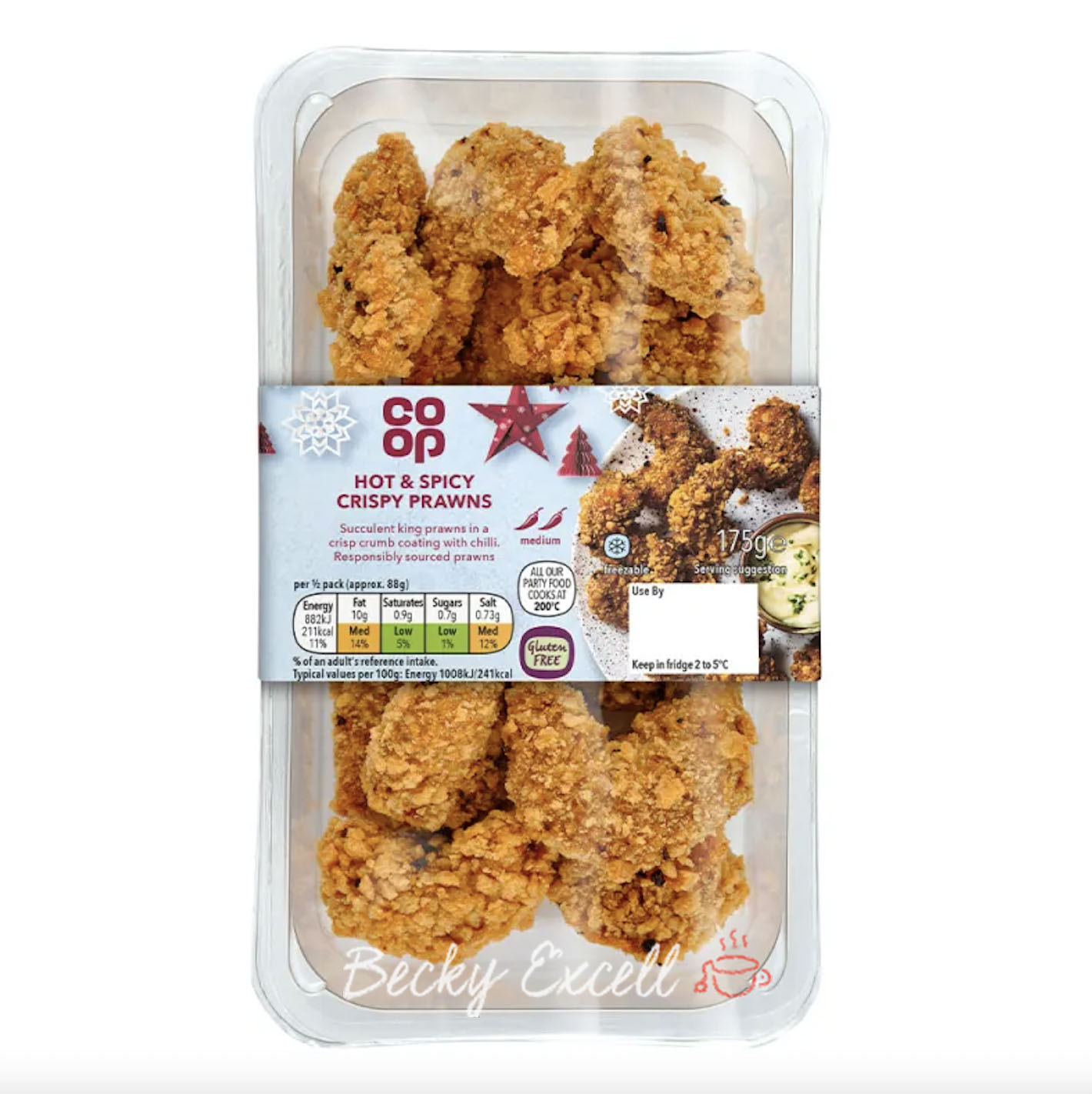 Co-op Chorizo Pigs in Blankets £3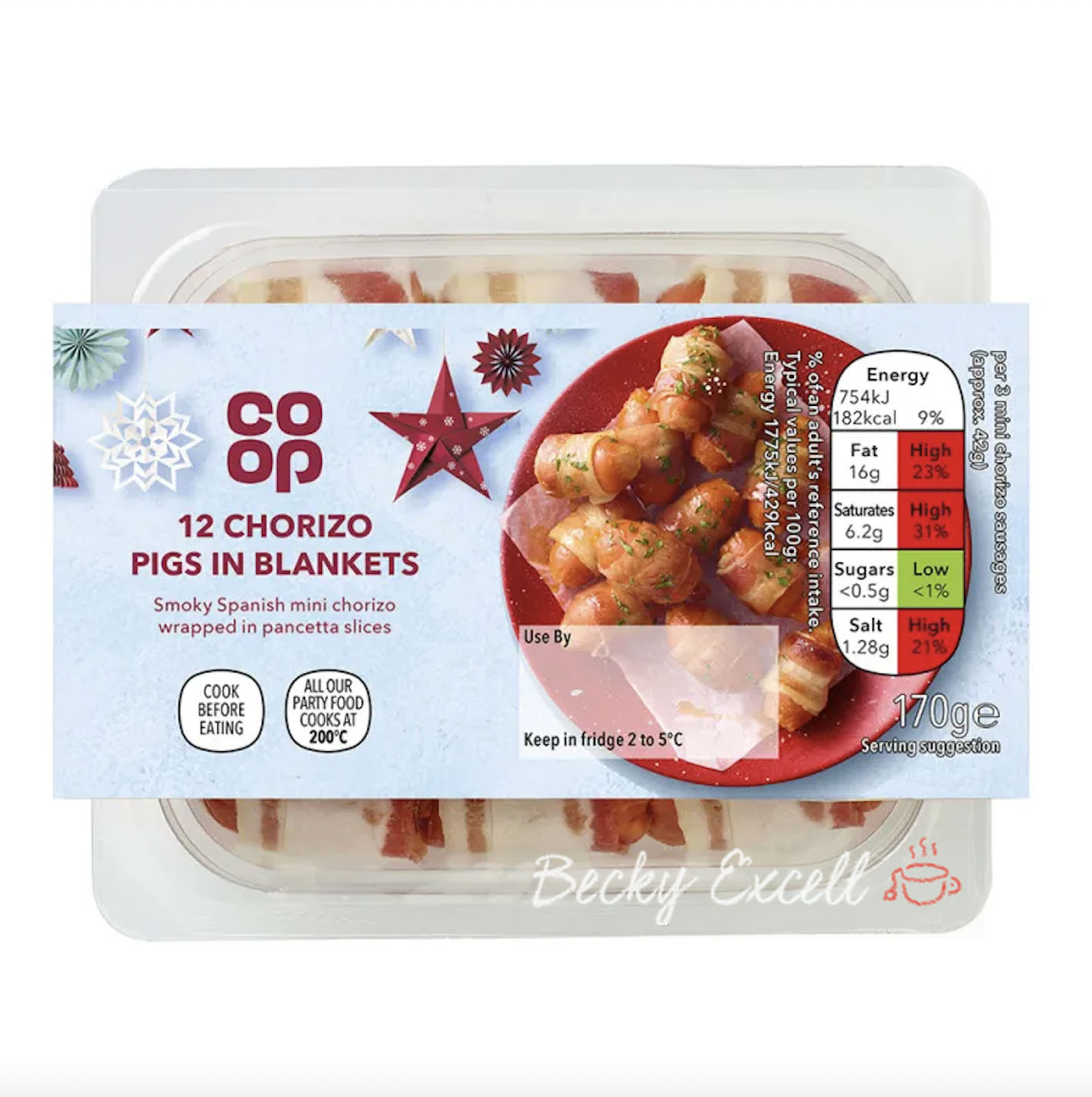 Co-op 9 Mini Cheese & Chive Potato Skins £3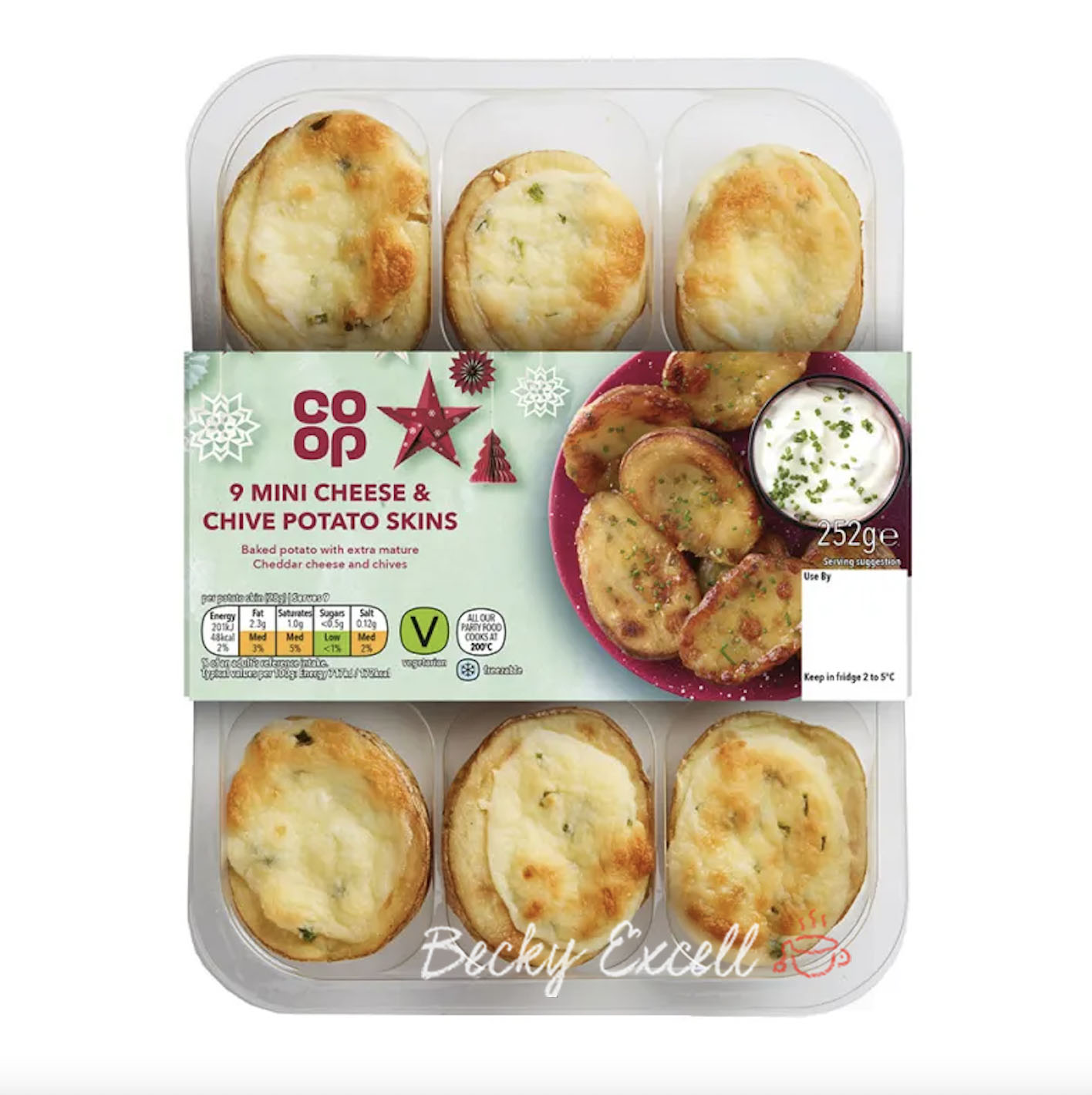 Co-op Smoked Salmon & Three Cheese Fishcakes £3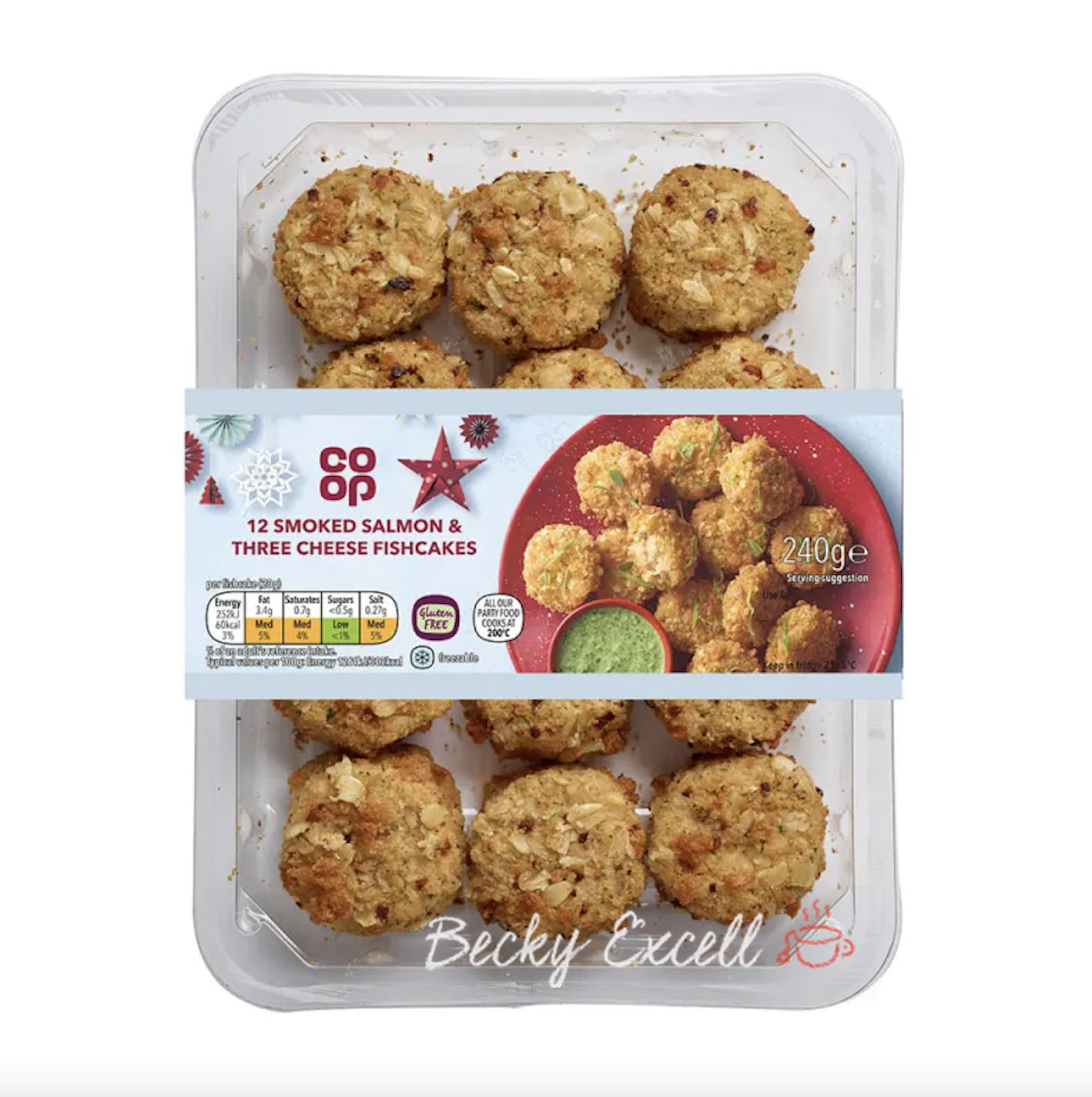 Co-op Irresistible Pigs in Blankets Hand Cooked Crisps £1.70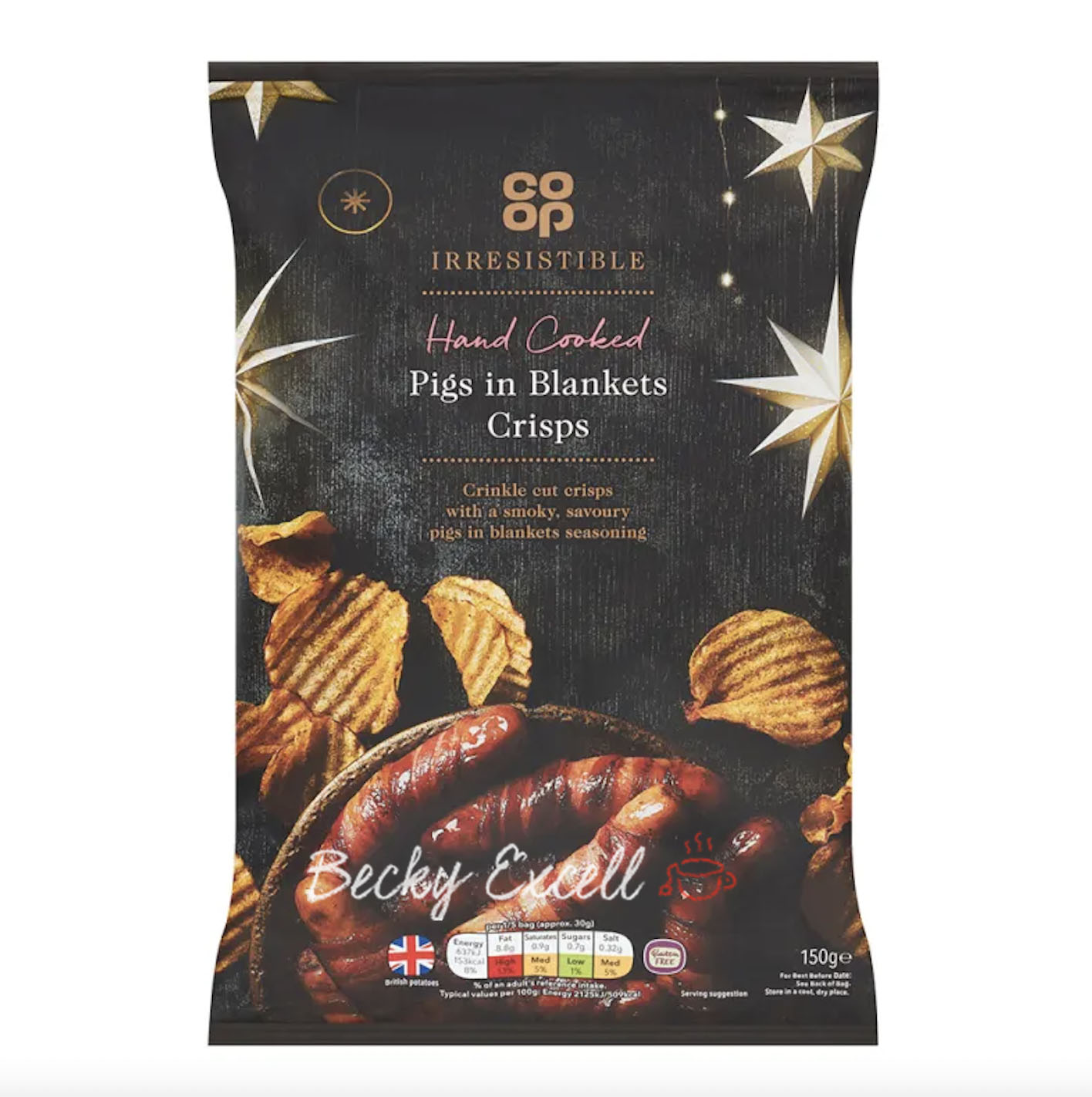 Co-op Irresistible Cheddar Cheese & Truffle Flavour Crisps £1.70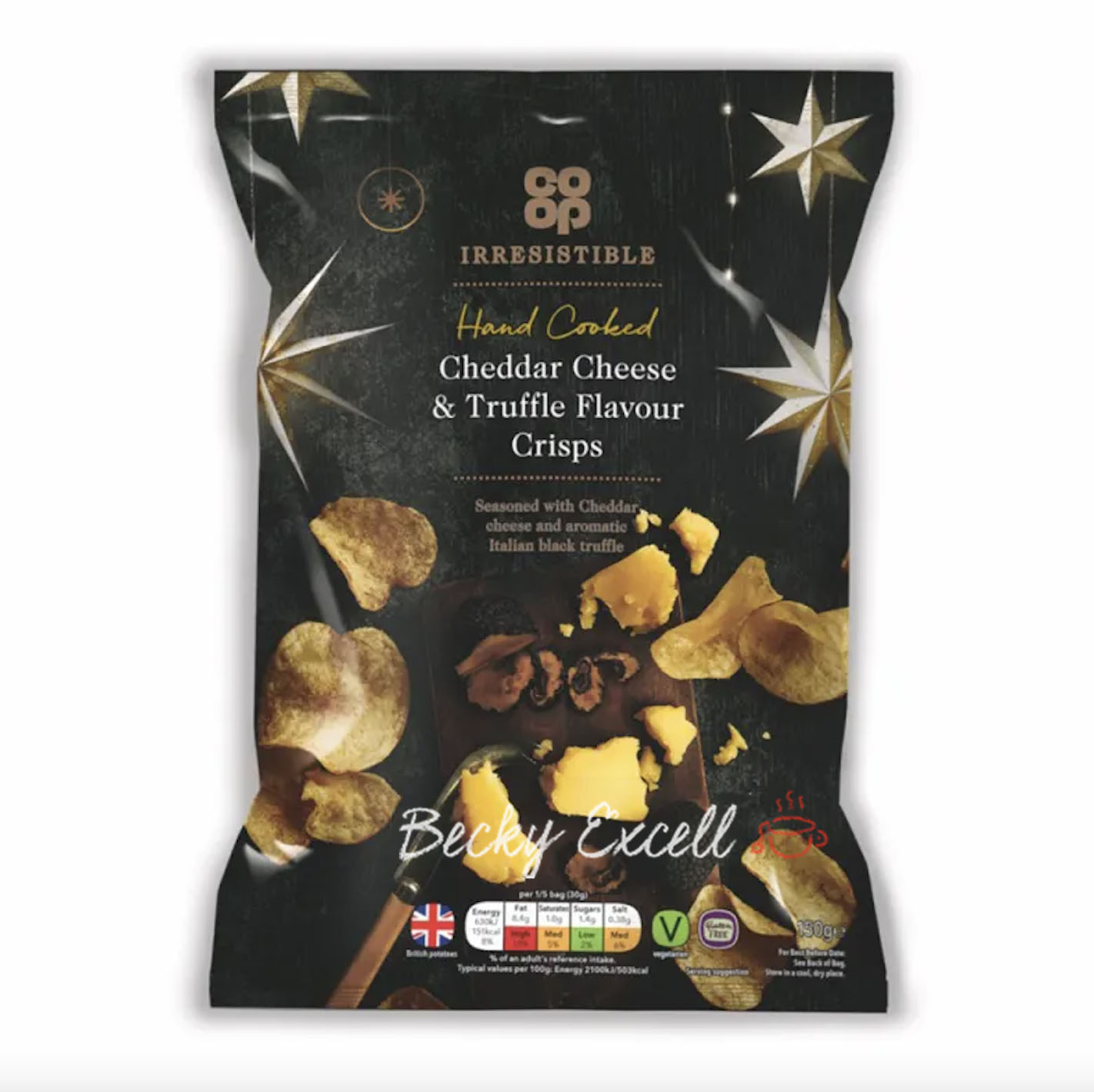 Co-op Irresistible Ultimate Roast Potato Hand Cooked Crisps £1.70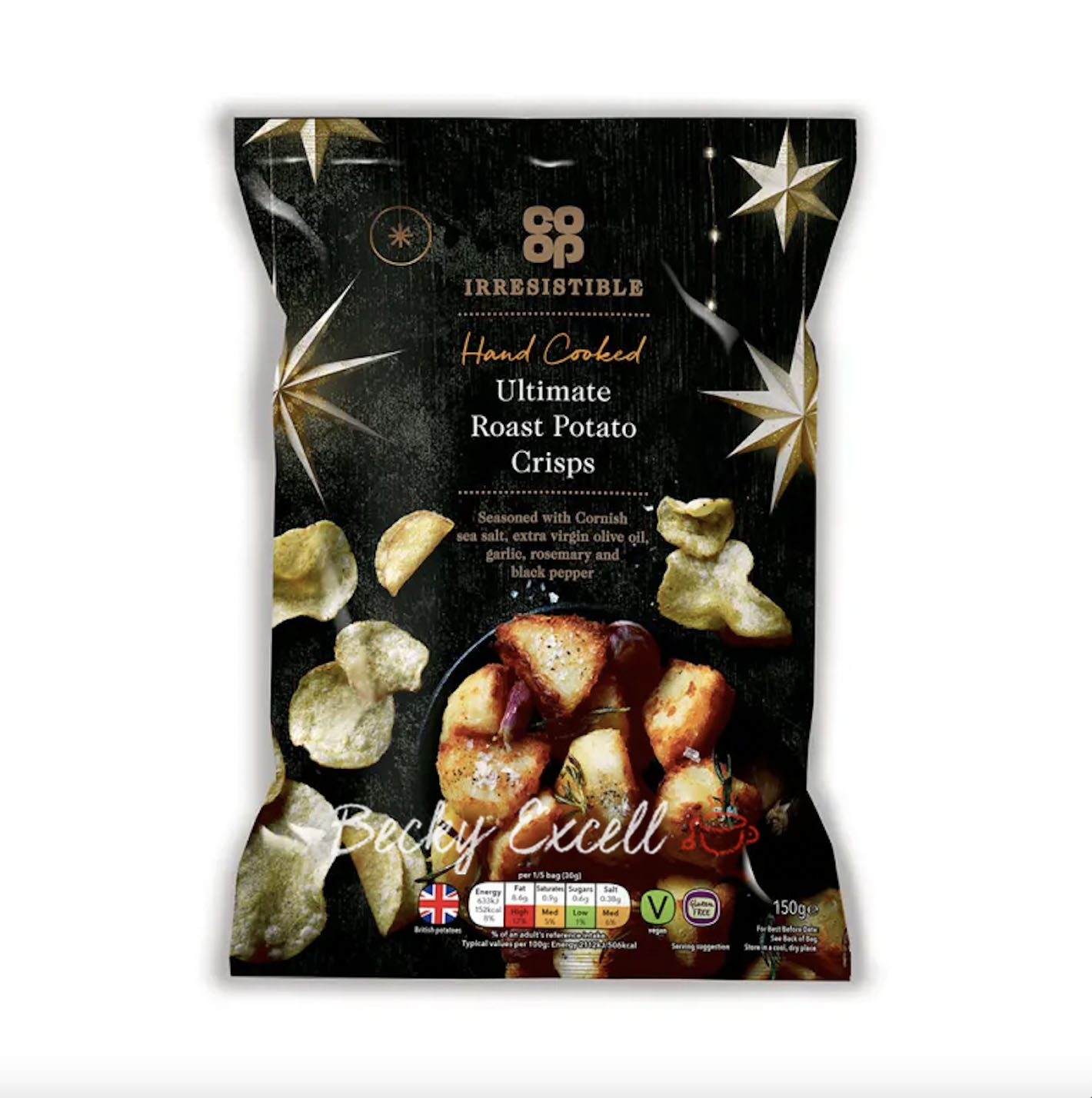 Co-op Irresistible Hog Roast Crisps £1.70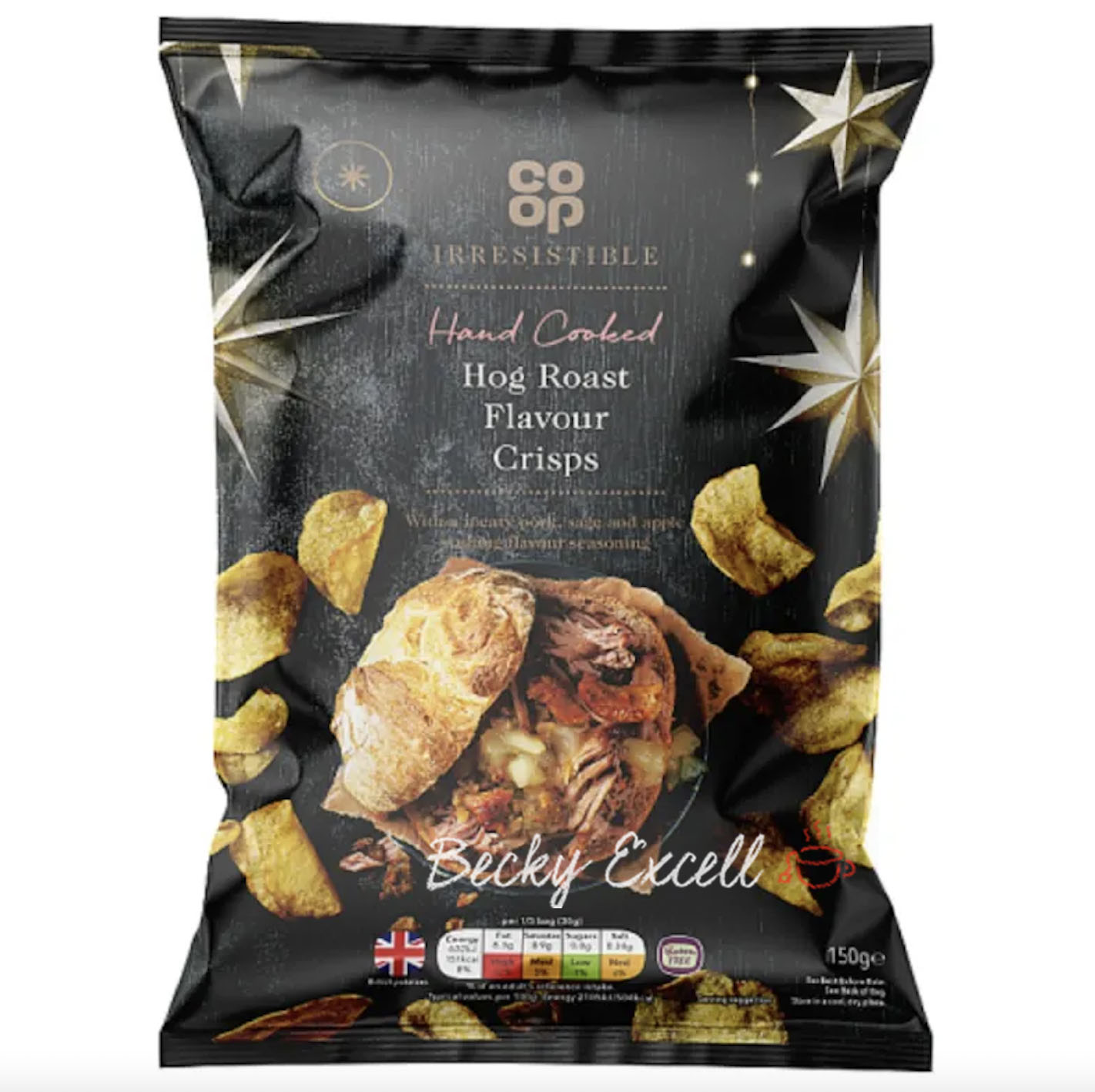 Co-op Irresistible Smoky & Succulent Posh Pigs in Blankets £3.25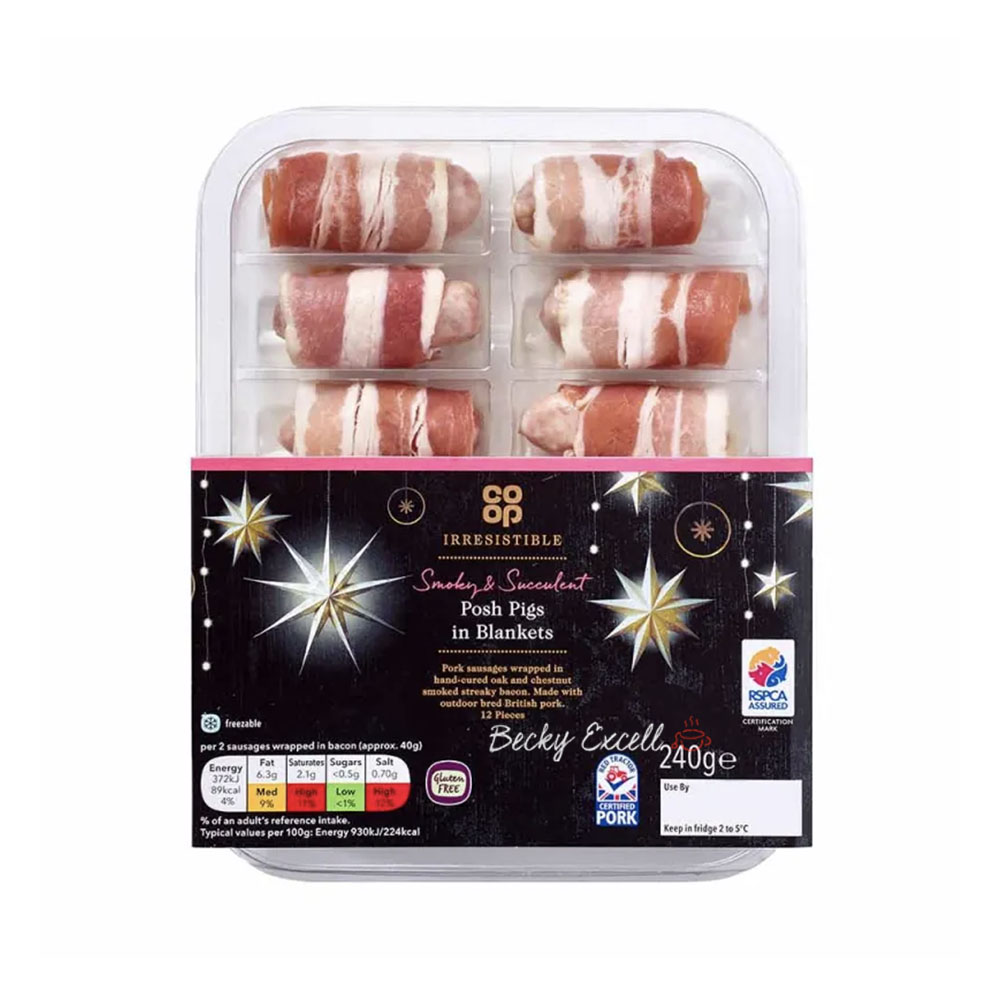 Co-ор 12 Pork Sage & Onion Stuffing Balls £2.75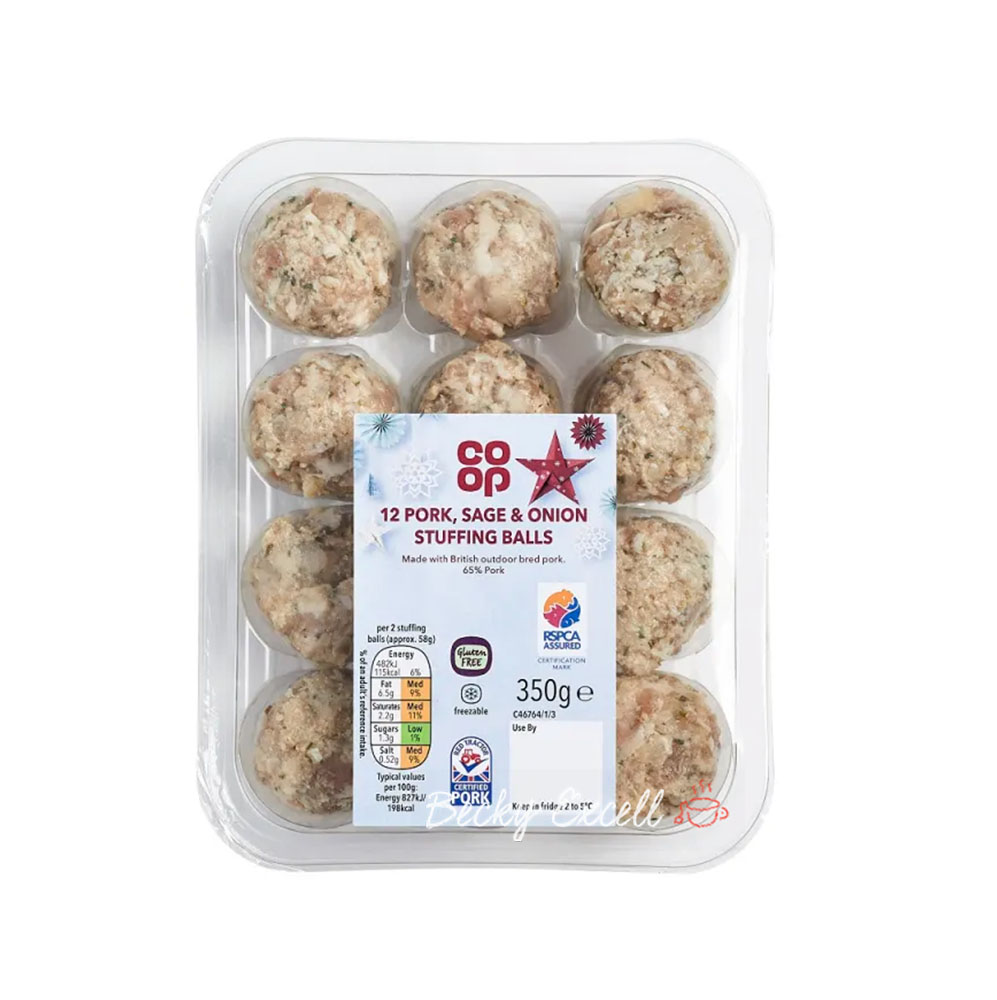 Co-op 12 Pigs in Blankets £2.75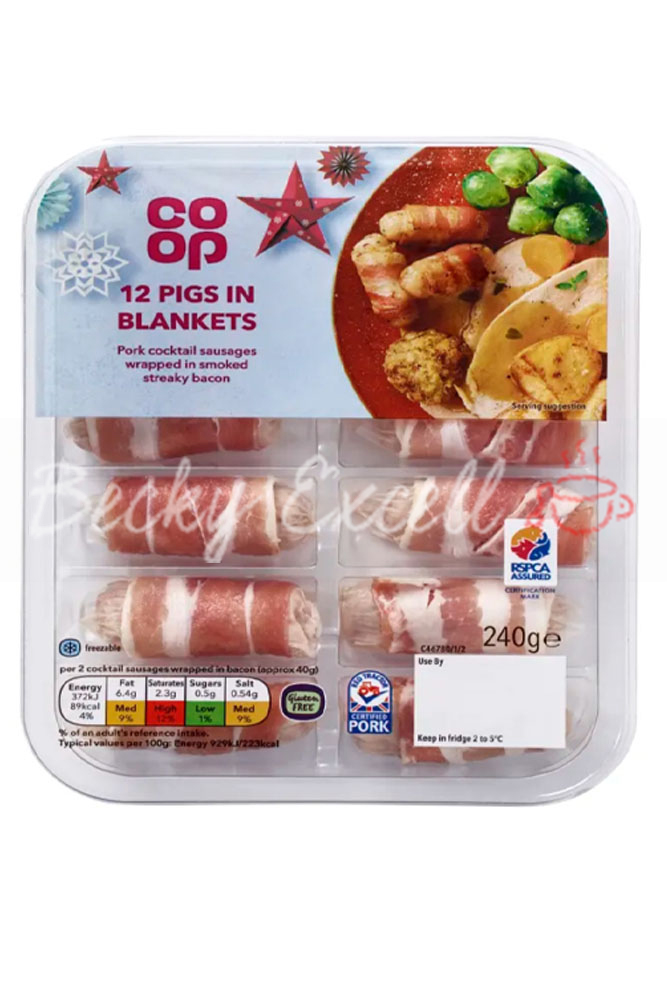 Stay tuned for updates…
When the Co-op gluten-free party food range does eventually launch in early December, I'll be updating this post with any potential allergy updates or new products. So please stay tuned on here and on social media for any further updates!
So what are your thoughts on the Co-op allergy update on festive products so far? As far as I knew, they were very well loved and cherished products (that you genuinely can't really find anywhere else) so it's a real shame we might be at risk of losing them.
I'd love to know your thoughts below this post in the comments, so please do share them!
Thanks,
Becky xxx