There's few places in the world where'd I'd want to eat every day, but Voglia di Pizza Gluten Free in Rome is definitely one of them. Here's 5 reasons why I wish I could go back every day!
Yep, you've probably heard that I've been hailing two places with having the best gluten free pizza in Rome… well here's one of them! But there's actually 5 reasons I'd eat at Voglia di Pizza Gluten Free as often as possible, so here they are…
(oh and if you're looking for the location/address of this place, just check number 6 in my gluten free guide to Rome by clicking here)
1. They ask if you're gluten free when you walk in the door.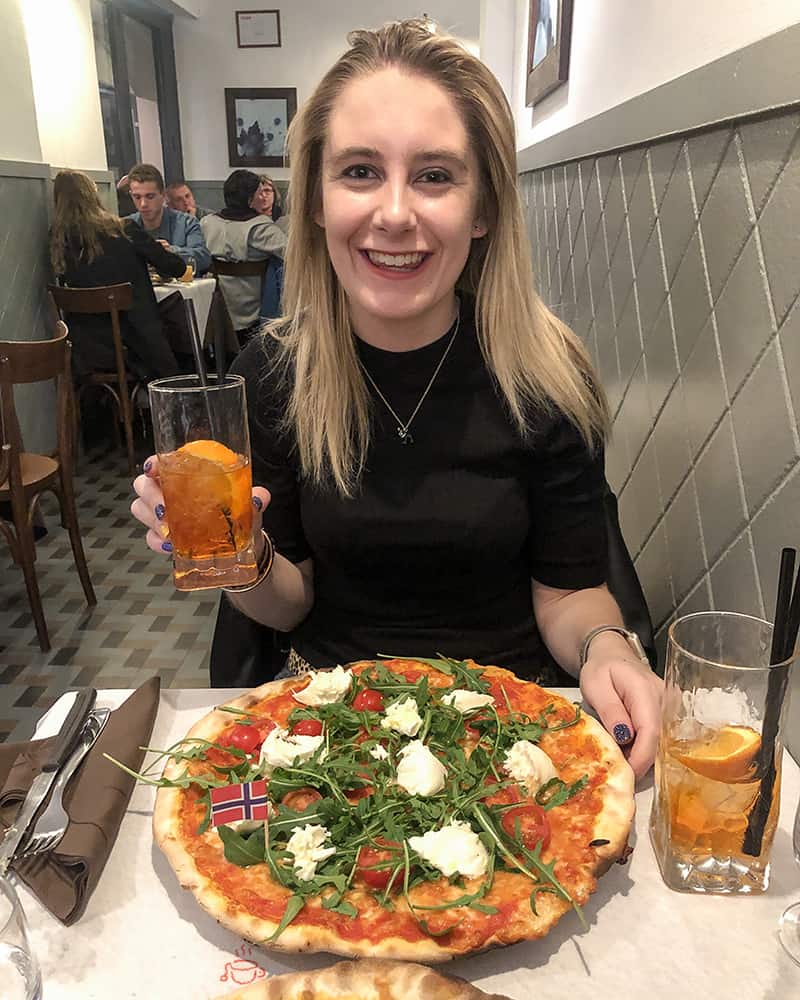 Yep, as far as I observed, they ask every person who walks in the door if they're gluten free or if you want a gluten free menu…
I mean, what type of gluten free heaven is this place?!
It couldn't be more opposite than how things are here in the UK!! It was actually quite funny to see them ask everyone if they're gluten free, leaving some muggles a little confused at the question ?
That's already better gluten free service than anywhere I've experienced in the UK… and I'd only just walked through the door!
2. The menu is the exact same size as the regular menu.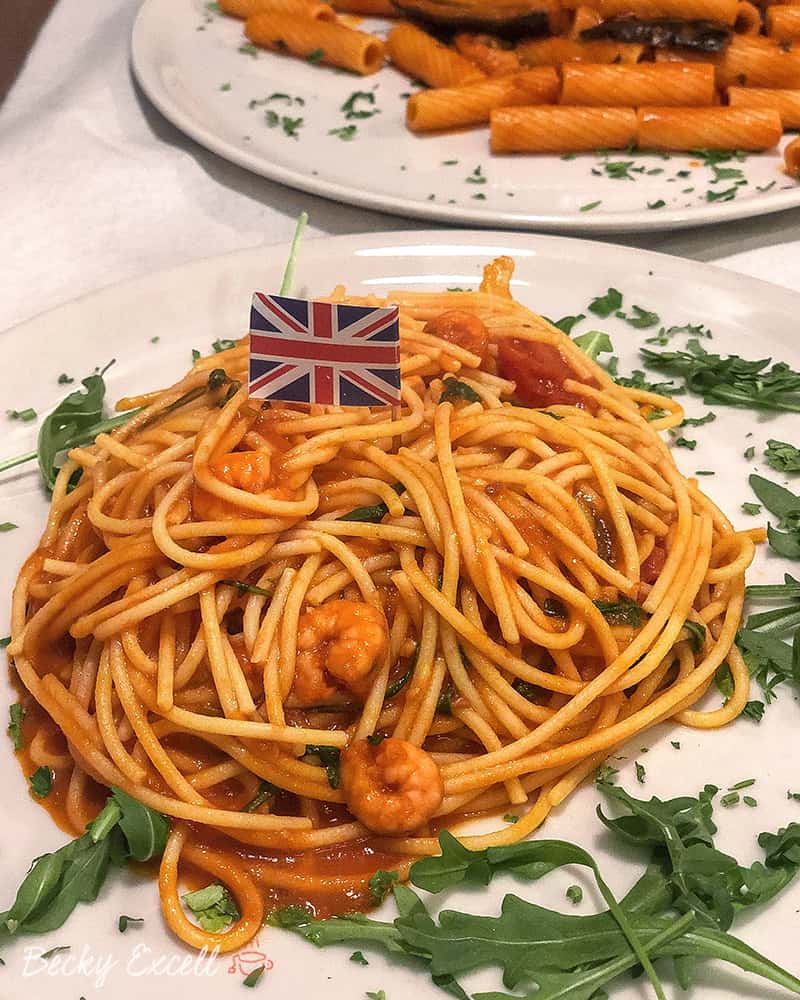 That's right – everything on the menu can be made gluten free.
For once, the gluten free menu isn't just the regular menu with all the good stuff removed. You could have aaaaall the pasta, pizza, breadcrumbed croquettes, bruschetta AND desserts too.
Honestly, it felt like all my birthdays had come at once. I hadn't had so much choice from a menu in YEARS.
3. The gluten free pizza is AMAZING.
Honestly – if they didn't stick a little flag in my pizza (which indicated that my food was the gf food) then I would have just assumed I've been given the wrong pizza.
THAT'S HOW GOOD IT WAS.
The base was sooo light and crispy and the crust was so lovely and soft on the inside. I honestly don't know how gluten free pizza this good is possible.
I'm definitely gonna be trying to replicate this pizza as a recipe on the blog so keep your eyes peeled ?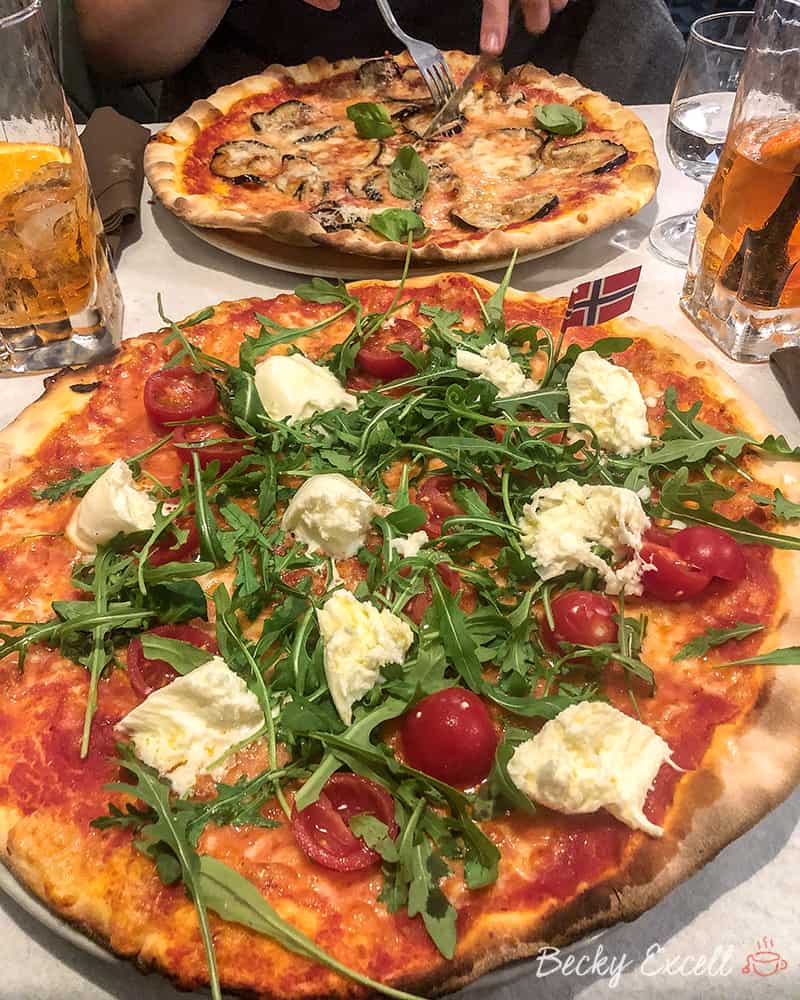 4. It has such a traditional Italian feel.
You see traditional Italian restaurants EVERYWHERE in Rome. And I know that sounds pretty bloody obvious!
But EVEN STILL.. I honestly thought I'd miss out on all those cosy little authentic places that really made you feel like you were in Rome. But no!
Voglia di Pizza has such a lovely, cosy setting and their staff are really welcoming and friendly.
It goes without saying that I definitely didn't miss out on the true Italian eating out experience!
5. AiC Accredited
Yep, Voglia di Pizza Gluten Free is AiC accredited too (by the Italian Coeliac Association) which means that it's a safe haven for us gluten free eaters.
Every single place that totally blew my gluten free mind always had that wonderful AiC logo on the door as you went in. So really, it's no surprise that every single one of those places…
a) had an extensive amount of gf options
b) made me feel safe when eating there because they totally understood cross contamination
c) you'd never know that the food was gf because it's just THAT GOOD.
And yes, all of that applied to Voglia di Pizza Gluten Free!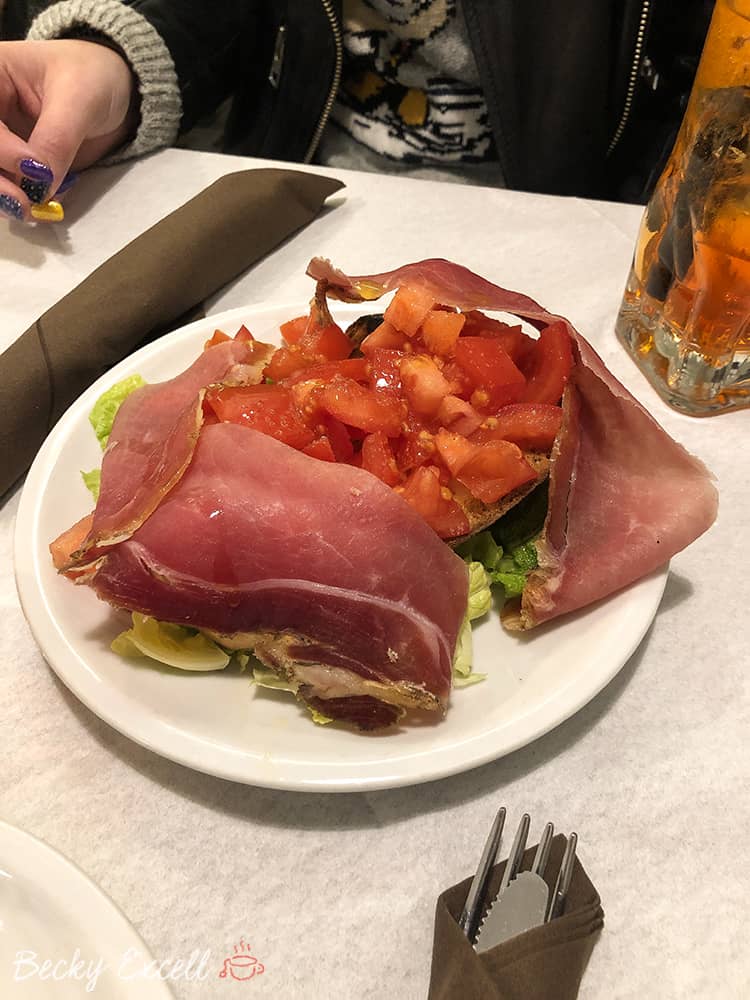 Thanks for reading about my experience with gluten free at Voglia di Pizza Gluten Free in Rome! If you find anymore places that you would recommend I visit, just drop me a message in the comments below, or on Facebook / Twitter / Instagram. Also, if you've been here, let me know your review in the comments below – hopefully this post will be a good guide for those thinking of visiting themselves!
I really can't wait to go back to experience some more gluten free in Rome asap! Don't forget to check out my post of the 30 BEST places for gluten free in Rome for 29 more places to eat.
Thanks for reading,
Becky xxx
Oh and don't forget to pin this for later!