Gluten free Jamaican ginger loaf cake is my favourite thing to bake on a lazy Sunday afternoon. My recipe is also dairy free and low FODMAP too.
My gluten free Jamaican ginger loaf cake is a recreation of the classic McVitie's cake that you used to pick up in the supermarket. As a McVitie's Jamaican ginger loaf cake contains gluten of course, it had been several years since I'd enjoyed a slice, so I decided to bake my own instead.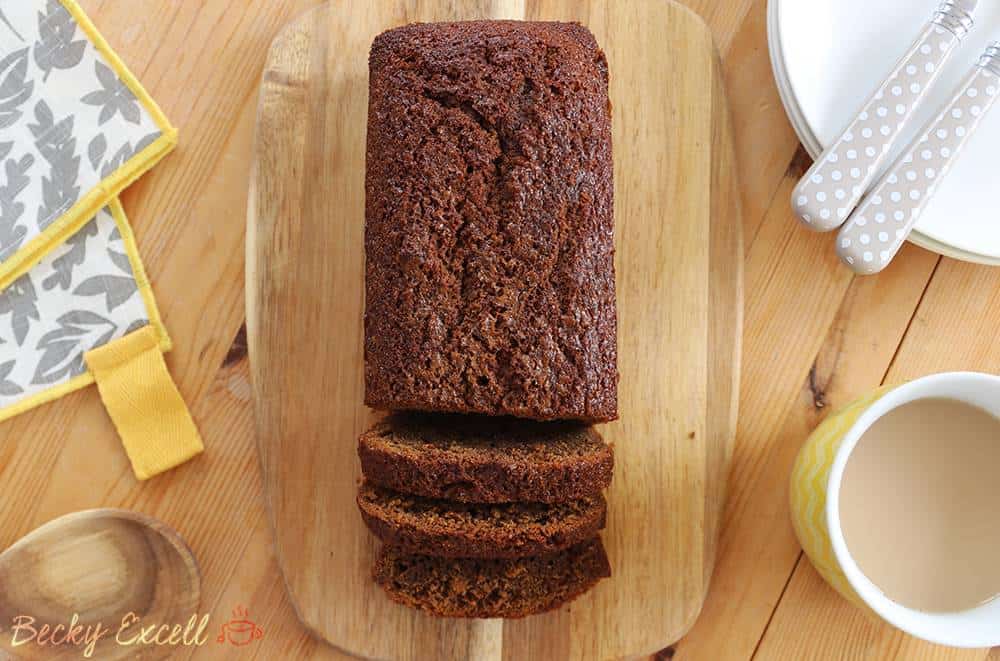 It's been over seven years since I've had a slice, so do correct me if I'm wrong! But from what I remember, it was a lovely, soft and moist cake, slice after slice, with that warming taste of ginger throughout.
My gluten free Jamaican ginger loaf cake is no different. I think that because of the often poor standard of gluten free cake offerings in the past, people often assume gluten free baking has to be a compromise on taste and texture. I hope that this humble loaf cake proves otherwise.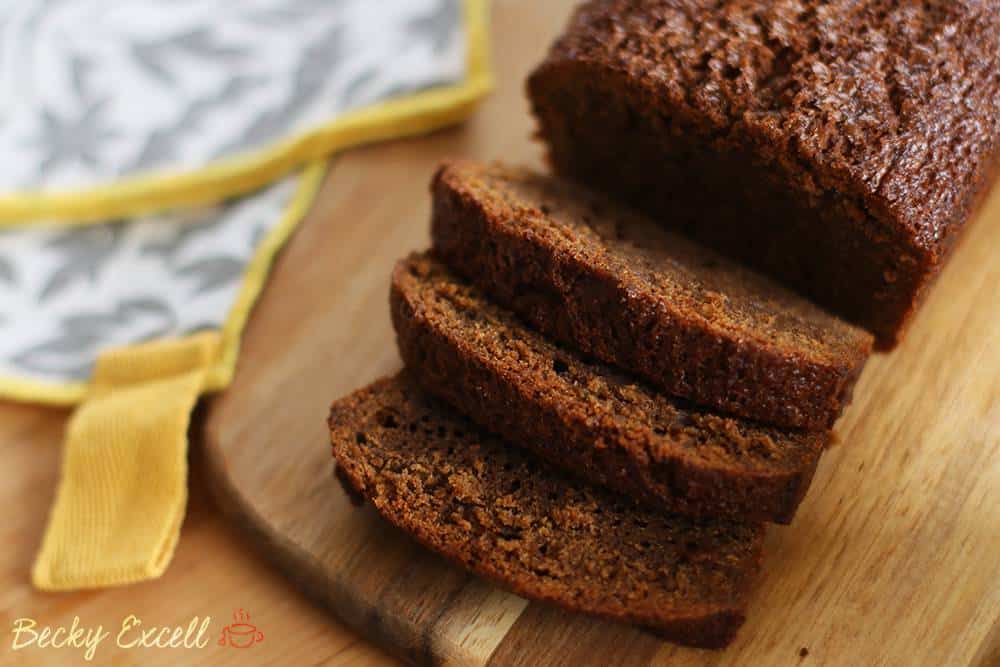 One of the best things about picking up a McVitie's Jamaican ginger loaf cake is the sheer convenience. I think that's simply another reason why it's one of the nation's most loved cakes.
Whilst I can't promise that whipping up my gluten free Jamaican ginger loaf cake will be as fast as nipping down to the supermarket, I think the smell of fresh baking more than makes it worth it! Good things come to those who bake 🙂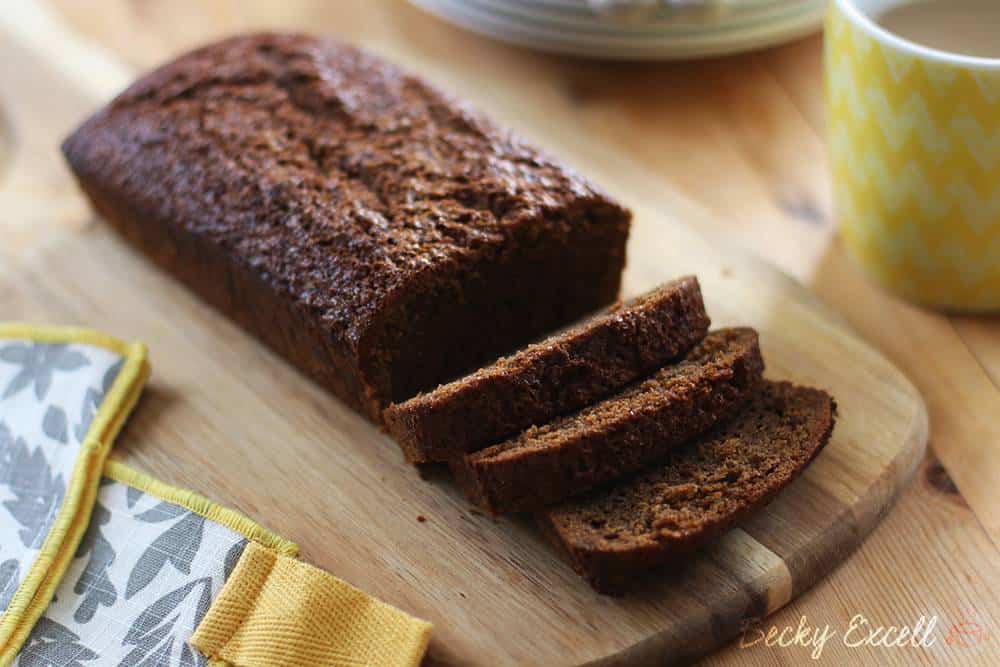 I can't emphasise how quick and easy this is to bake though. If icing, edible flowers and cake decorating isn't really your thing then my gluten free Jamaican ginger loaf cake is the perfect bake for you!
It really doesn't need any bells and whistles because it's quite simply good to go, fresh out of the oven and once it has cooled. Here's the recipe…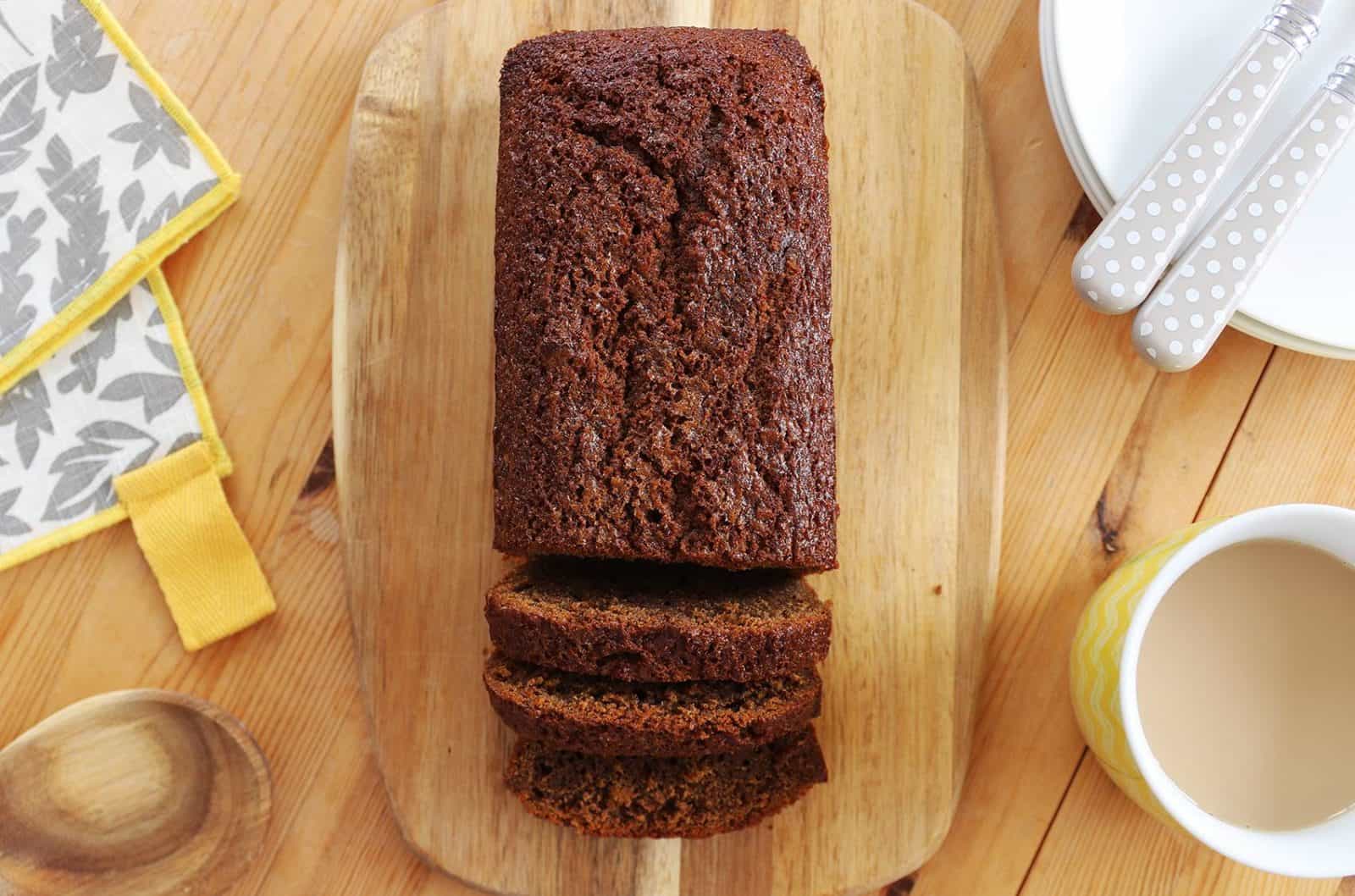 Gluten Free Jamaican Ginger Cake
2017-09-02 10:45:22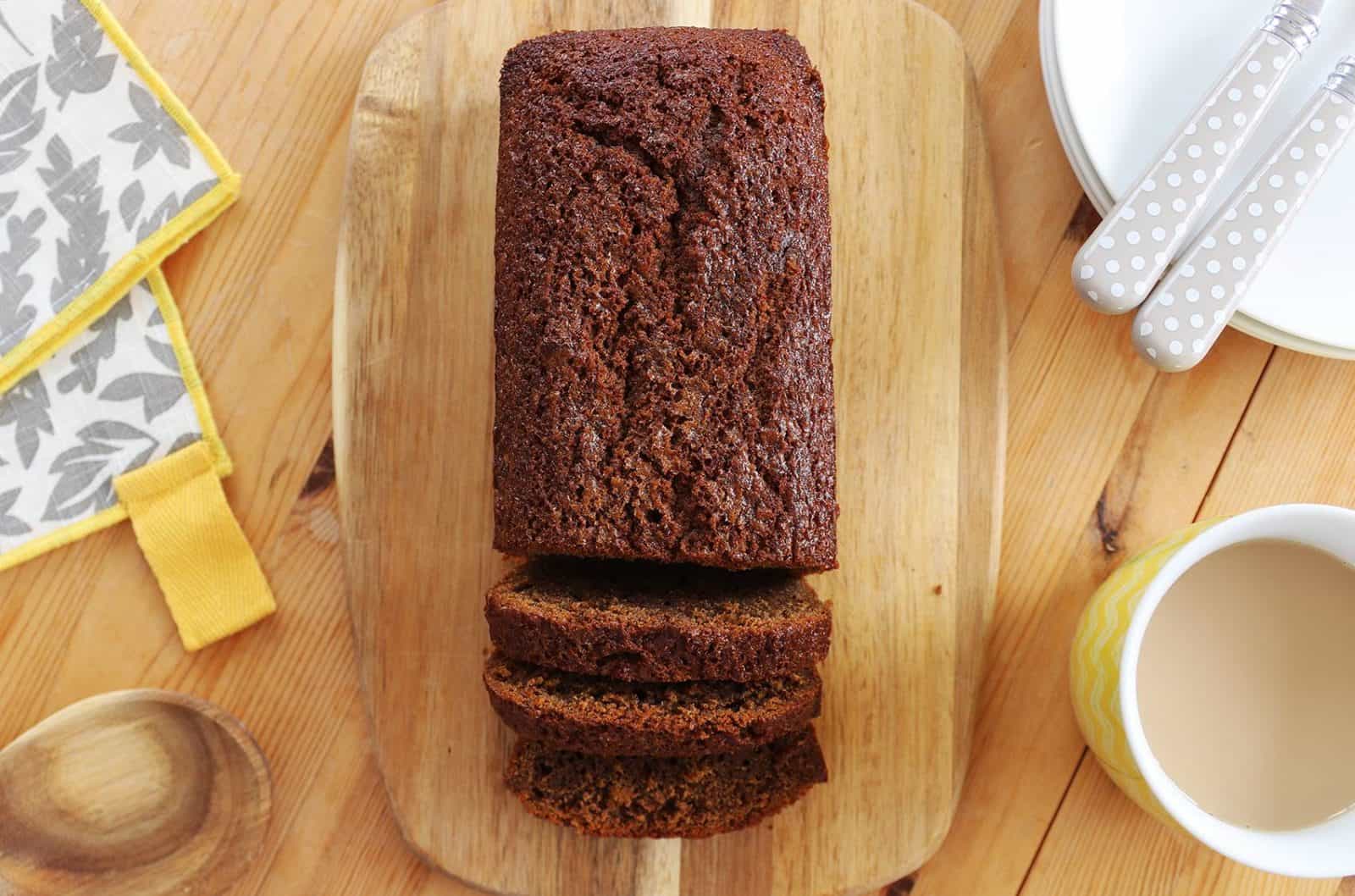 Ingredients
* 75g black treacle
* 75g golden syrup
* 75g dark brown soft sugar
* 75g dairy free spread
* 1 egg, beaten
* 175g gluten free plain flour, sifted
* 1 tbsp ground ginger
* 2 tsp ground cinnamon
* 1/2 nutmeg, grated
* 1/2 tsp bicarbonate of soda
* 2 tbsp dairy free milk
Instructions
1) Line a 2lb loaf tin (standard size) with greaseproof/parchment paper.
2) Preheat the oven to about 170C.
3) Place your black treacle, golden syrup, sugar and dairy free spread into a saucepan with 75ml of water. Gently heat and stir until completely melted. (Don't allow it to boil)
4) Sift your flour and spices into a mixing bowl and then add your syrup/treacle mixture to it. Beat together using a wooden spoon until fairly smooth.
5) Gradually add your beaten egg, continuing to mix between each addition.
6) Add your dairy free milk to the bicarbonate of soda, mix and then add to your main bowl too.
7) Pour your mixture into the loaf tin and bake for about an hour (sometimes a little longer I find). The cake should be almost firm to touch.
8) Once baked allow to cool.
9) This is a cake best left to mature flavour wise for at least a day. But I completely understand if you can't wait... maybe one cheeky slice straight away!
10) Enjoy!
Notes
* I always ate Jamaican Ginger Cake (when I could buy it from the supermarket) on it's own but I know many people who like to enjoy it with a bit of margarine (or butter) too. Whatever floats your boat 🙂
Gluten Free Cuppa Tea | Food blog based in London, UK. Low FODMAP. Dairy free Recipes.. https://glutenfreecuppatea.co.uk/
Thanks for checking out my gluten free Jamaican ginger loaf cake recipe!
Let me know if you get the chance to give it a try by leaving a comment below or on Facebook / Twitter / Instagram.
Thanks for reading and happy baking folks,
Becky xxx
Oh and don't forget to pin this before you leave!
Comments