My gluten free Madeira loaf cake recipe is your perfect companion to a nice cuppa. As always, it's dairy free and low FODMAP too!
This gluten free Madeira loaf cake is my version of the modest English classic. Its signature crack straight down the middle is it's seal of authenticity and being gluten free, dairy free and low FODMAP is no exception.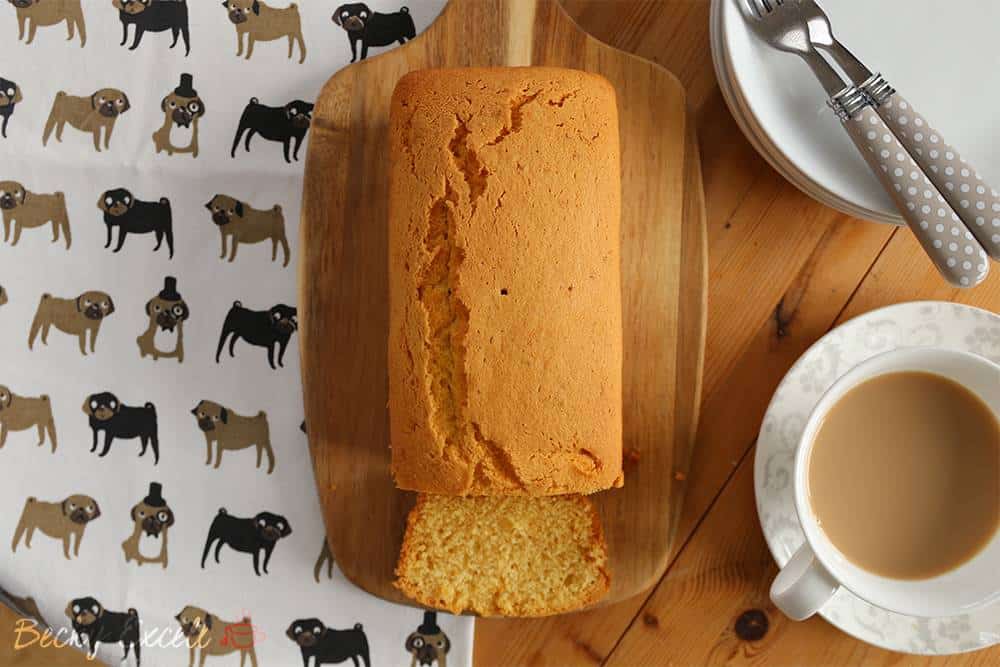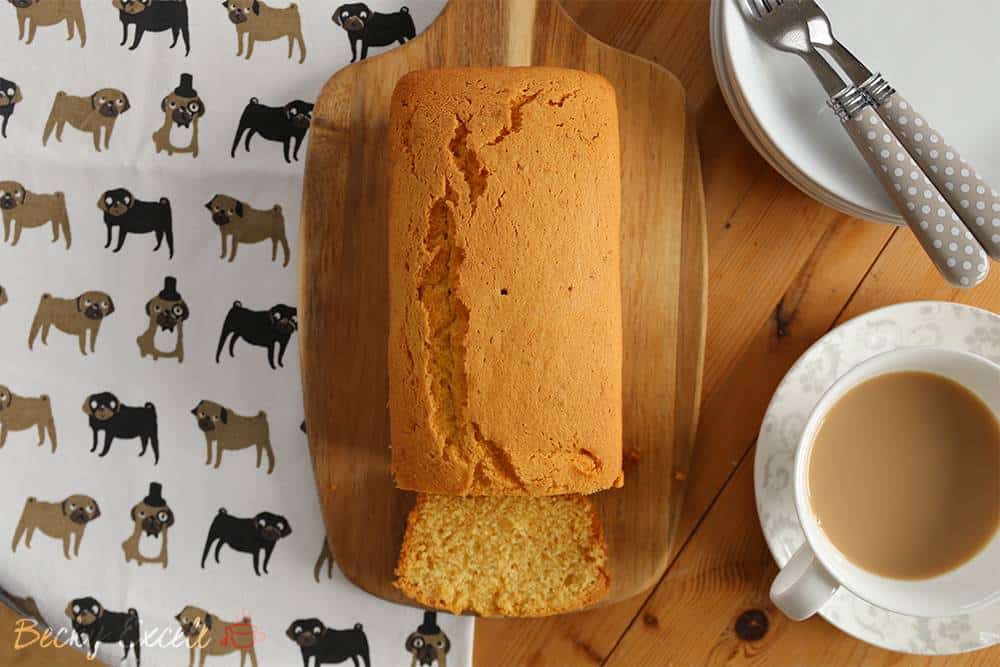 I first remember really thinking about making a Madeira cake when watching The Great British Bake Off. I can't remember what year it was now! It was one of the challenges and everybody seemed to be extremely concerned with their cracks (I couldn't mention the Bake Off without a few crude puns here and there).
Luckily, I think it turned out pretty well for most of them and so it should! My gluten free Madeira loaf cake recipe is extremely easy to follow and the result is always spot on. You might even get a Hollywood handshake!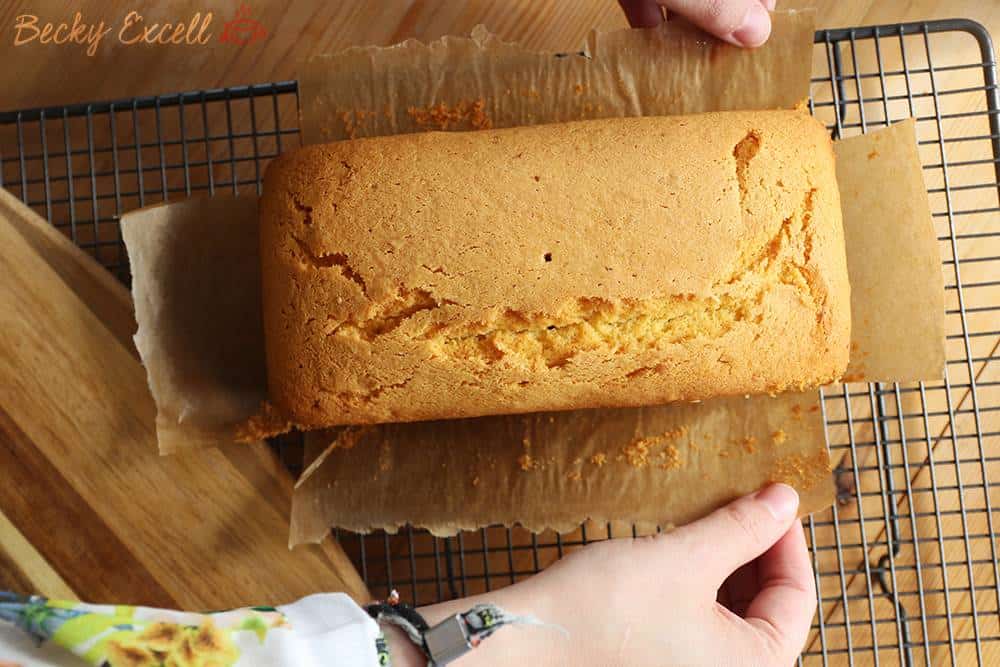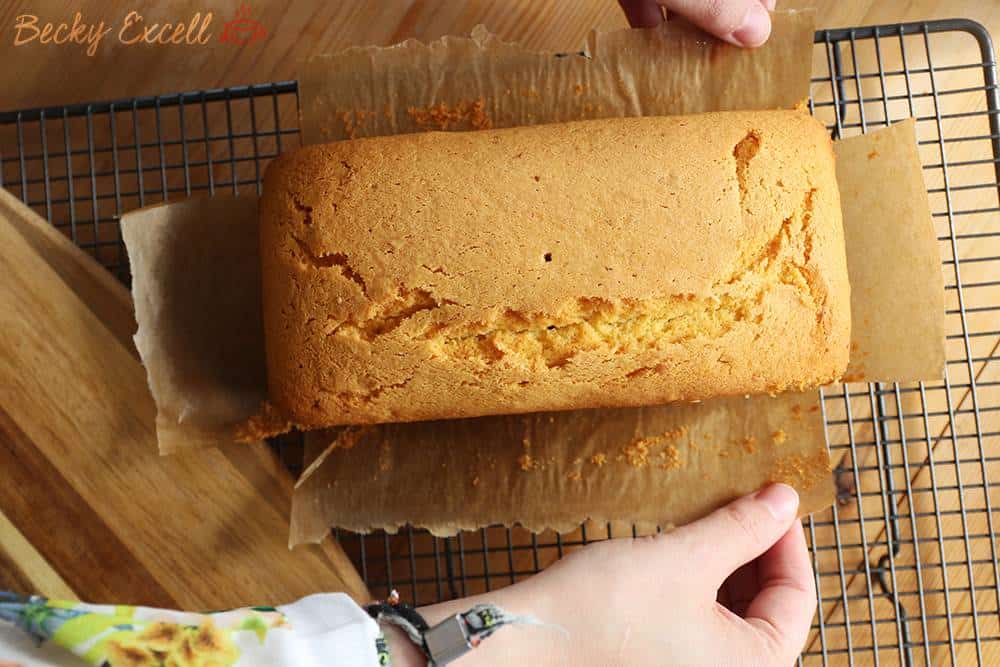 I do feel that, these days, we get so wrapped up in cakes that have icing twice the height of the actual cake or cakes with a colour palette designed by unicorns. Modesty has it's own charm don't you know!
There's no where to hide with my gluten free Madeira loaf cake and that's sort of what I really love about it. The texture has to be spot on, and you need a nice golden brown finish too. There's no icing to hide behind here!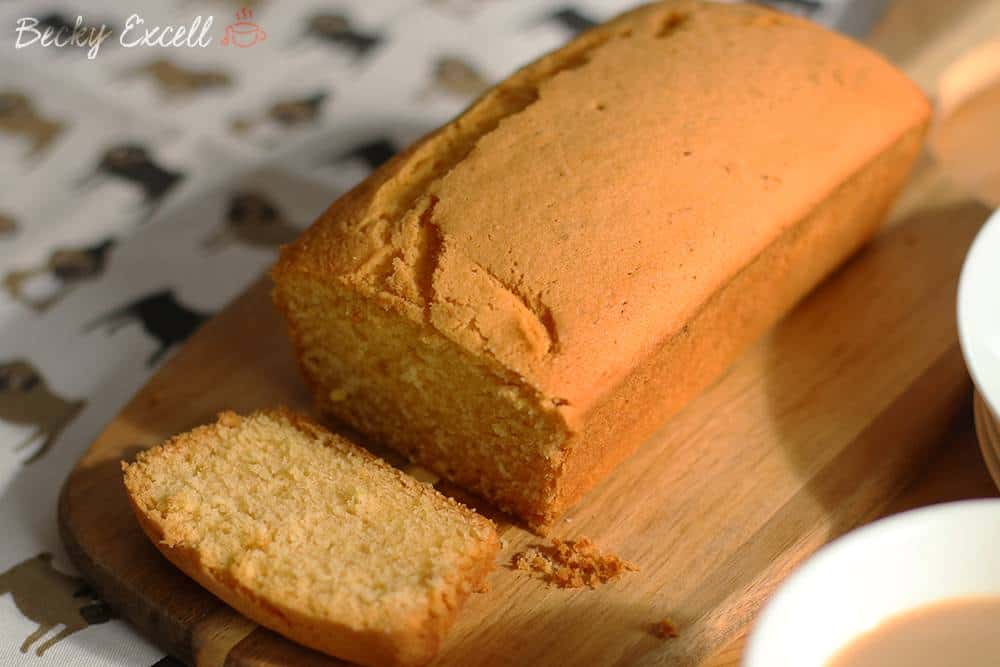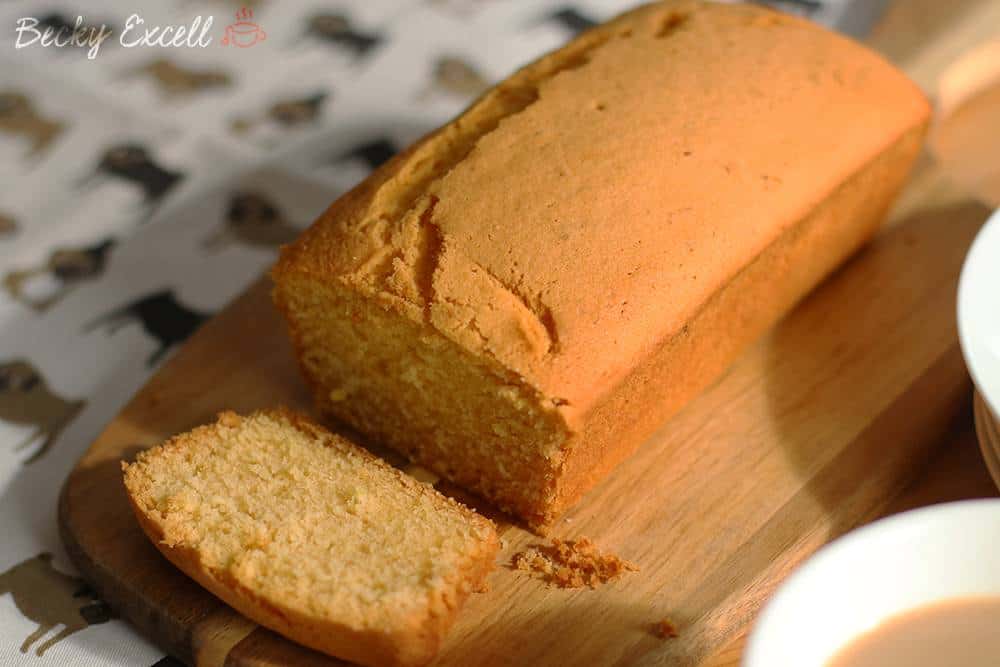 But still, despite it's modest appearance, you just can't deny that it looks good, right? To me, it just looks like something my Grandma used to make when we'd go around as kids.
She's not been feeling too well recently (she's 90 though, so I can't say she's doing too bad!) and I think that my gluten free Madeira loaf cake might just be the cake I bake to try and cheer her up a bit.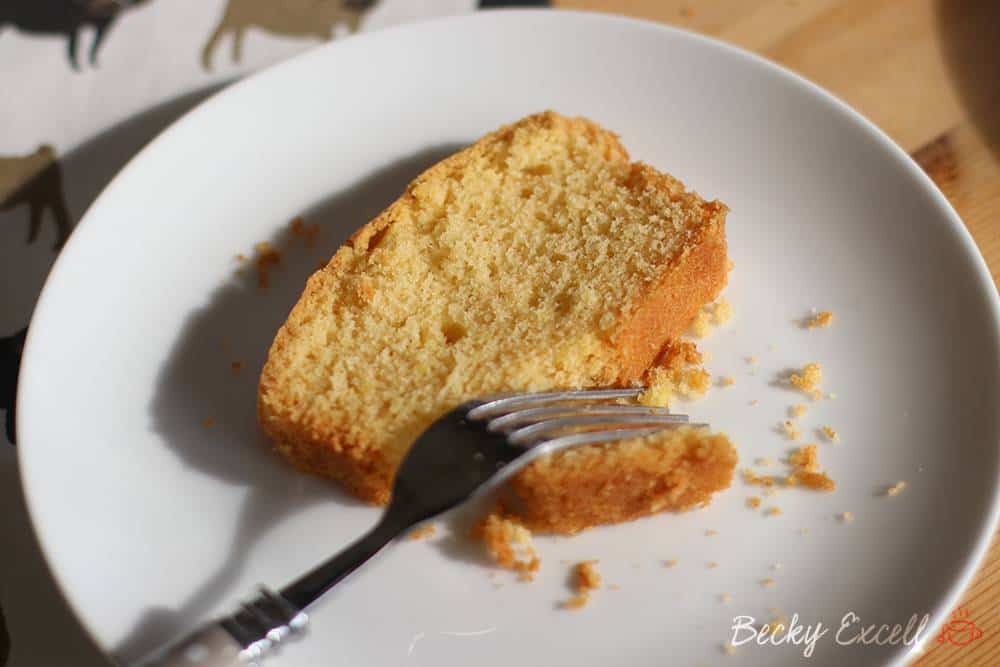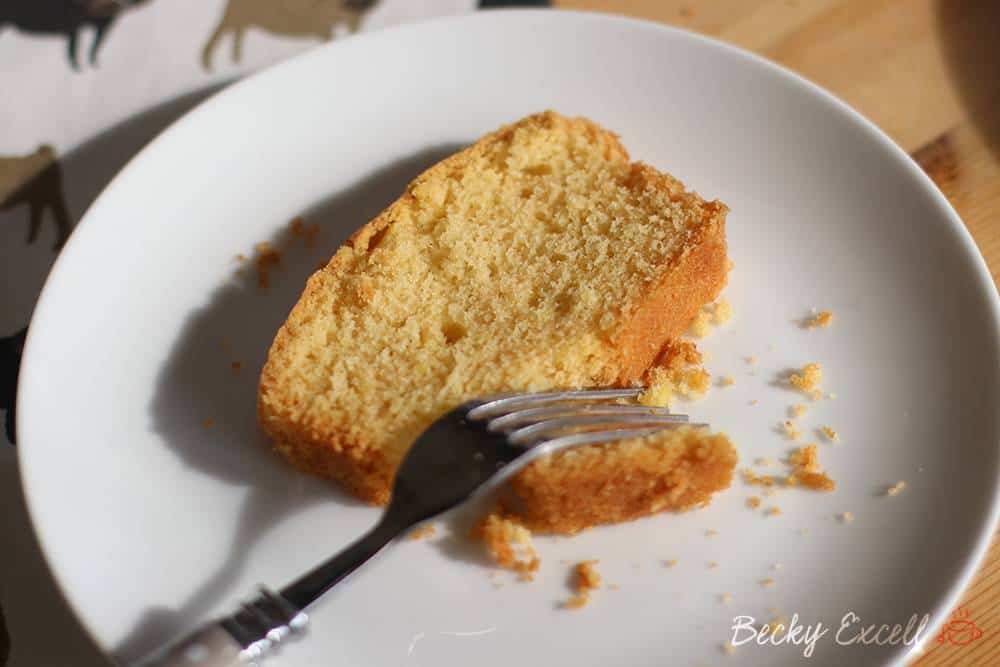 Anyway, I really hope you enjoy making my gluten free Madeira loaf cake. The crack on mine went a bit wild, but I quite like it! Let me know how yours goes. Oh, you'll probably need the recipe first, so here goes…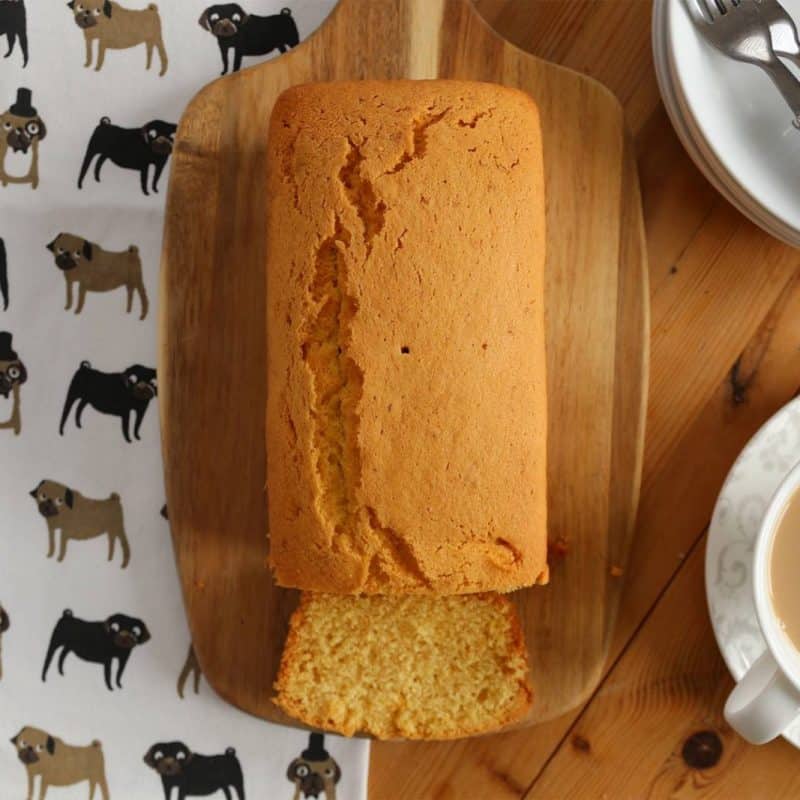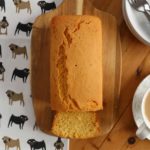 Gluten Free Madeira Cake
Ingredients
225g gluten free plain flour

2 tsp baking powder

1/4 tsp xanthan gum

175g butter, softened

(or dairy free alternative)

2 eggs

beaten

110g golden caster sugar

1 lemon

zest

1 tbsp milk

(or dairy free alternative)
Instructions
Line a 2lb loaf tin (standard size) with greaseproof/parchment paper.

Preheat the oven to about 160C Fan / 180C

Sift your gluten free plain flour, xanthan gum and baking powder into a mixing bowl.

Add the butter, 2 beaten eggs, golden caster sugar and lemon zest to your mixing bowl.

Mix until well combined with an electric hand mixer. It should look lovely and smooth... like cake mix!

Add your milk and mix again very briefly. Your cake mix needs to fall off the spoon when tapped on the side of a bowl. Make sure it is relatively thick.

Spoon your mixture into your loaf tin and bake for 50-55 minutes. Check it is cooked by inserting a skewer and making sure it comes out clean if you need to.

Leave to cool in the loaf tin for a short while before carefully turning out to finish cooling on a cool rack.

Simple and delicious. Enjoy!
Notes
* A madeira cake is very adaptable and works incredibly well for birthday cakes. It works with other flavours too. It's a good recipe to always have on standby!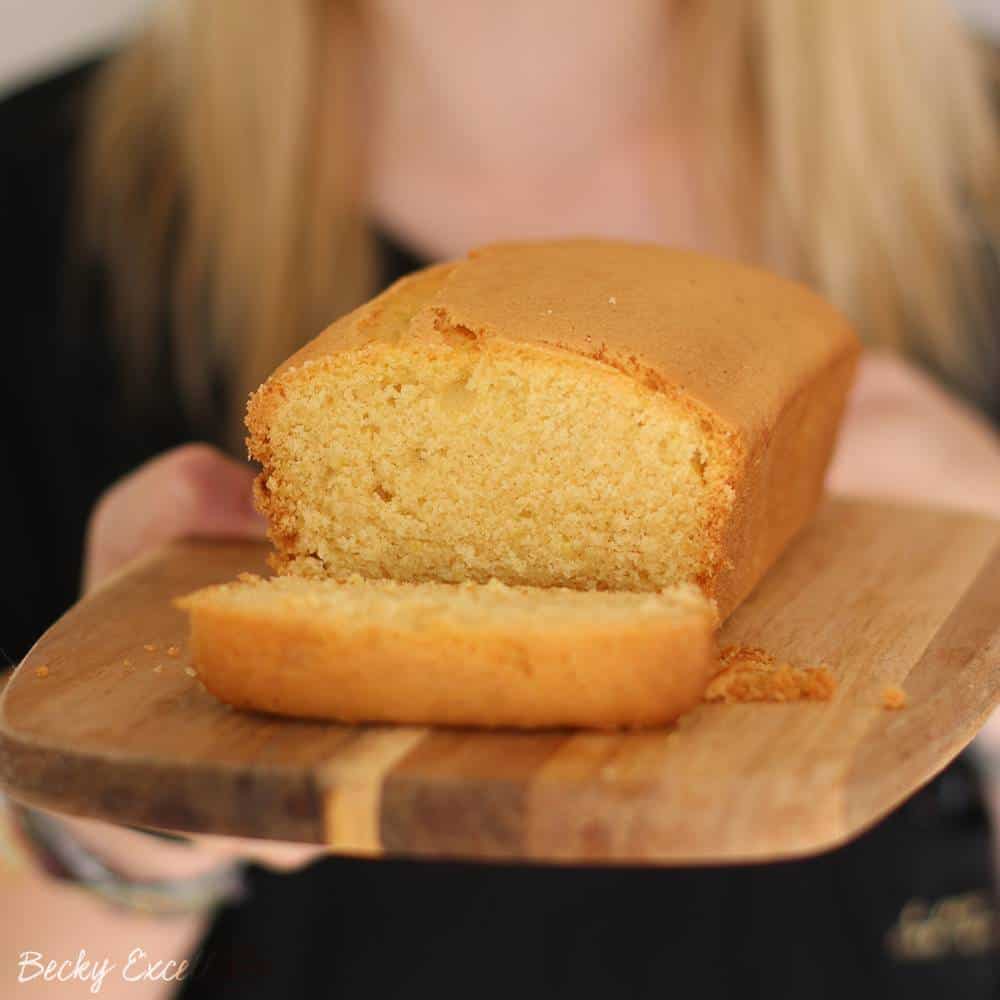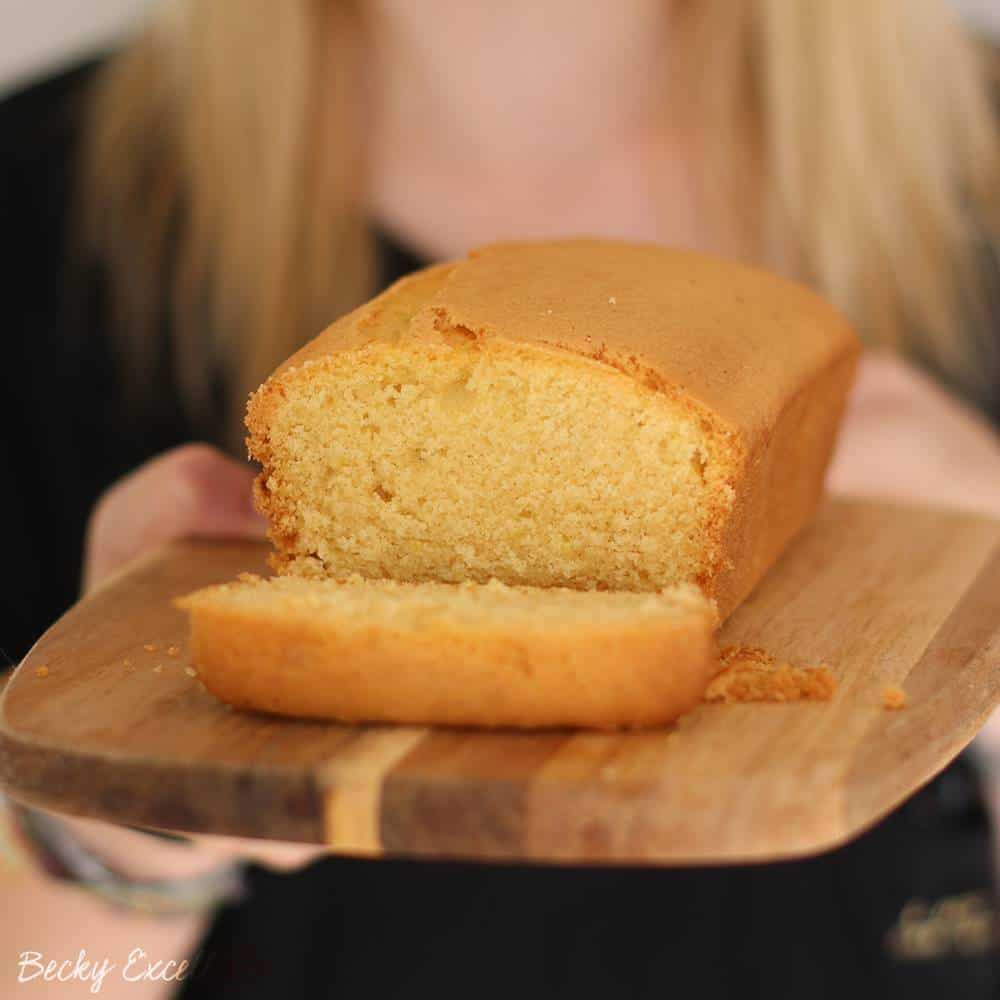 Thanks for checking out my gluten free Madeira loaf cake recipe! I hope you loaf it as much as I do 🙂
Let me know if you get the chance to give it a try by leaving a comment below or on Facebook / Twitter / Instagram. Do let me know how your cracks formed!
Thanks for reading and happy baking as always,
Becky xxx
Oh and don't forget to pin this before you leave!