My gluten free marmalade loaf cake recipe was inspired by my fave blogger, Anna of The Anna Edit. This recipe is of course, dairy free and low FODMAP too.
Today, I can't take all the credit for my gluten free marmalade loaf cake recipe, because it was actually Anna's recipe on YouTube which I adapted to be gluten free, dairy free and low FODMAP. I hope she doesn't mind!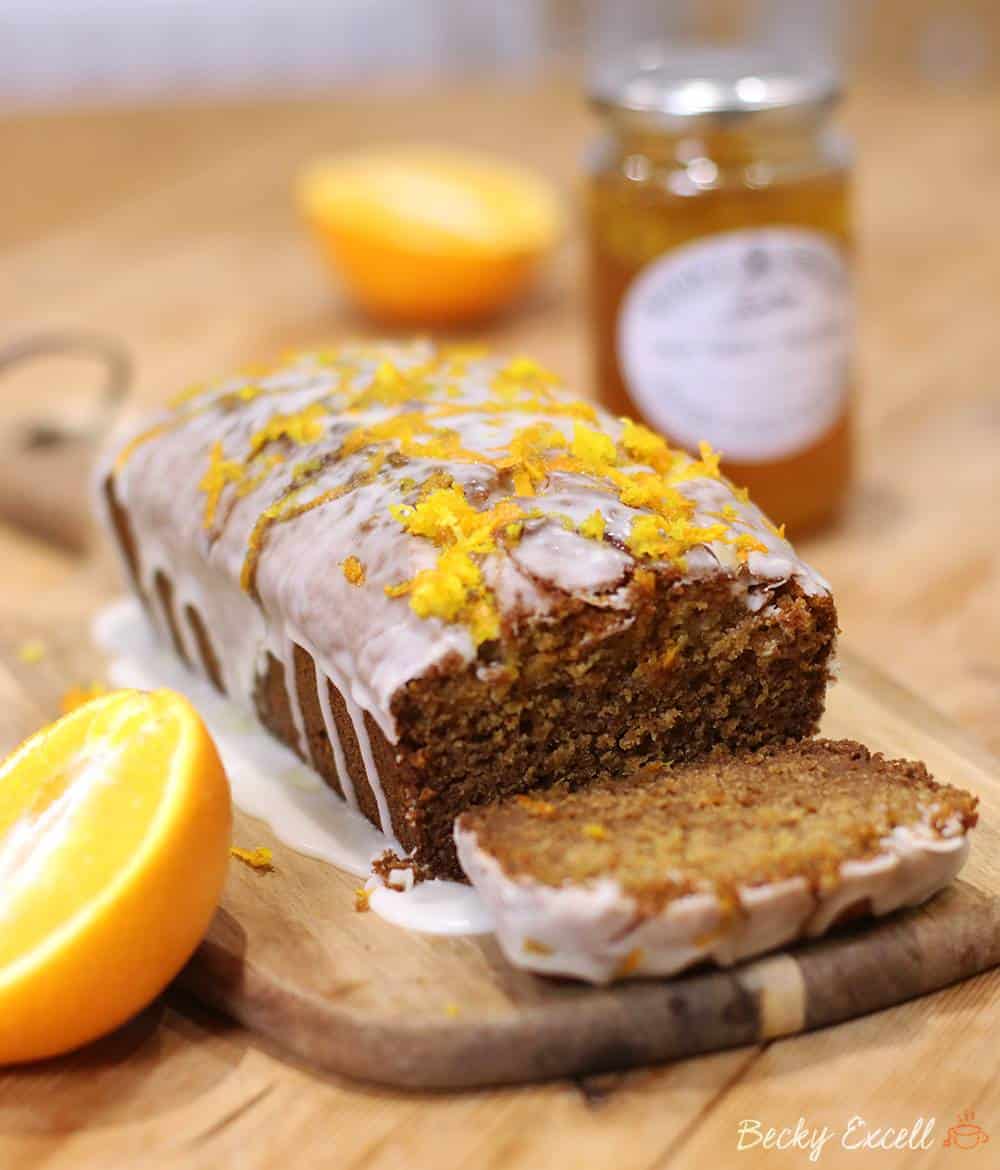 I thought I'd dedicate this post to high-fiving bloggers like Anna who inspire me to keep on baking and strive for constant improvement – whether that be on a new project or just my next Instagram of this gluten free marmalade loaf cake!
I've literally been watching/making YouTube videos since I first found out it existed back in like 2007. It was and still is, like a window into somebody else's life and for some reason, I will never stop finding that fascinating to tune into.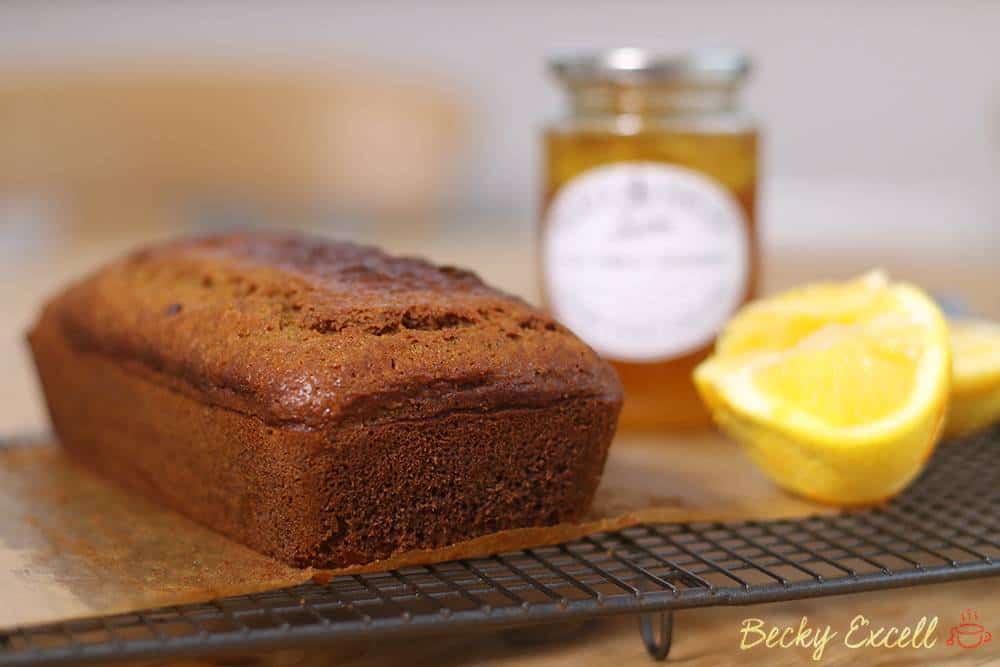 It is a little odd how you can basically remain a total stranger to someone, yet know so much about them simultaneously, but I guess that's just the age we live in nowadays! Maybe you guys could say the same about me?
But what I'm trying to get at is that, you find out so many cool things just by watching someone's life on YouTube. Of course it goes without saying that my gluten free marmalade loaf cake recipe wouldn't exist without my obsession with YouTube!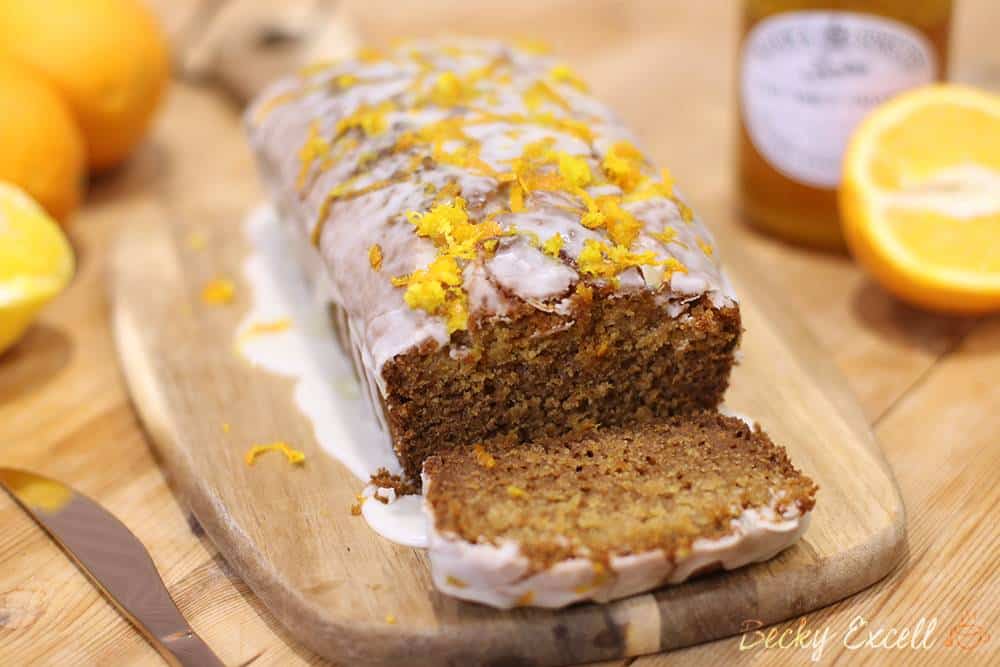 I guess the biggest thing I like about Anna, is that she's just a normal, down-to-earth gal that kicks ass at what she does. I don't know about you, but I've never found celebrities all that relatable.
But I totally relate to people like Anna and they always inspire me to try that little bit harder and never give up on my blog.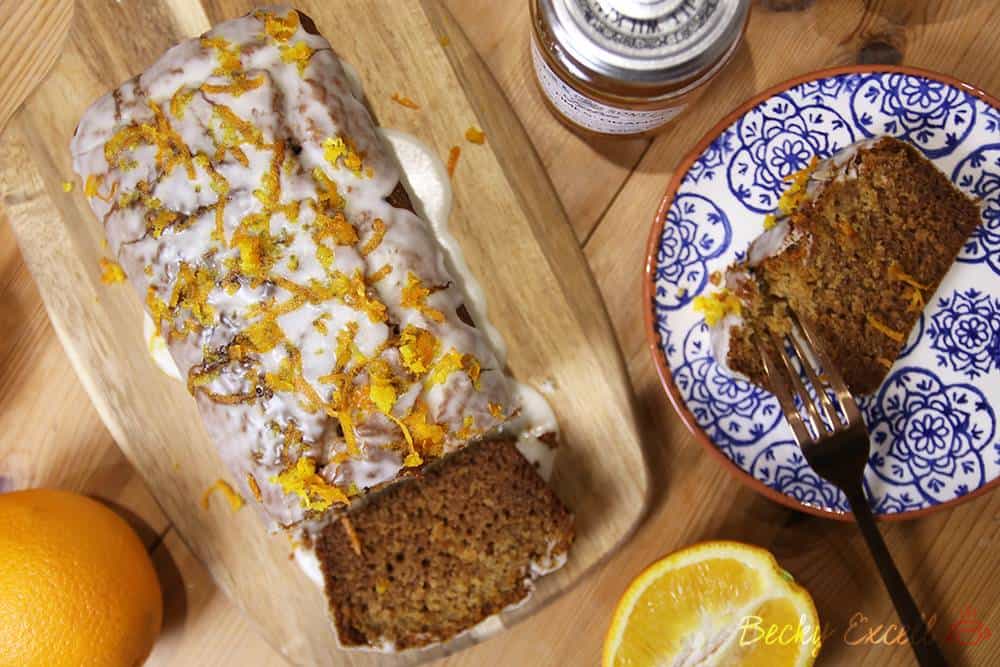 And of course, it's mega-old baking videos like the one Anna did back in 2013 that just totally hit that nail on the head. She's come so far since then and her life has changed massively and I'm just pleased I got to be part of it in a hopefully weird, but non-stalker-ish kind of way.
Anyway, let me tell you about this amazing gluten free marmalade loaf cake recipe quickly! It seriously has that divine marmalade taste without a doubt, it's super moist and the orange-infused icing is… well… the icing on the cake!
It's totally up to you whether or not you add the icing on top, as Anna's original recipe looks so homely without. I decided to add some just for a little extra zing! Mark already has named this his new favourite cake and I think I might just do the same 🙂
Thanks once again to Anna for the amazing original recipe. Here's my gluten free, dairy free and low FODMAP version!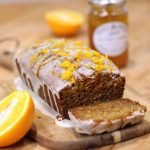 Gluten Free Marmalade Cake
Ingredients
For the cake
225g gluten free plain flour

1 tsp cinnamon

1 tsp bicarbonate of soda

4 tbsp golden syrup

3 tbsp marmalade

50g soft brown sugar

115g dairy free spread

1 orange

juice and zest is needed

140ml dairy free milk

1 egg
For the icing
300g icing sugar

1 orange

juice and zest
Instructions
Line a 2lb loaf tin (standard size) with greaseproof/parchment paper.

Preheat the oven to about 160C.

In a mixing bowl sift in your gluten free flour, cinnamon and bicarbonate of soda. Put to one side.

Gently melt in a saucepan your golden syrup, marmalade, soft brown sugar and dairy free spread.

Remove your saucepan from the heat and add the juice of one orange. (my orange was medium size if that helps!)

Beat together your egg and dairy free milk in a jug.

Add your milk and eggs to your flour, bicarb and cinnamon. Mix thoroughly and then add your syrup mixture too. Continue to mix until fully combined.

Add the zest of one orange and mix once more.

Pour your mixture into the loaf tin and bake in the oven for around 45 - 50 minutes (until golden and a skewer comes out clean).

Allow to cool completely in the tin before removing and icing.

For the icing place your icing sugar into a bowl and mix in your orange juice. Keep adding your juice until you have a nice smooth glace icing.

Spoon over your cake, allow it to drizzle down the sides, it doesn't matter!

Finish off with some fresh orange zest on top.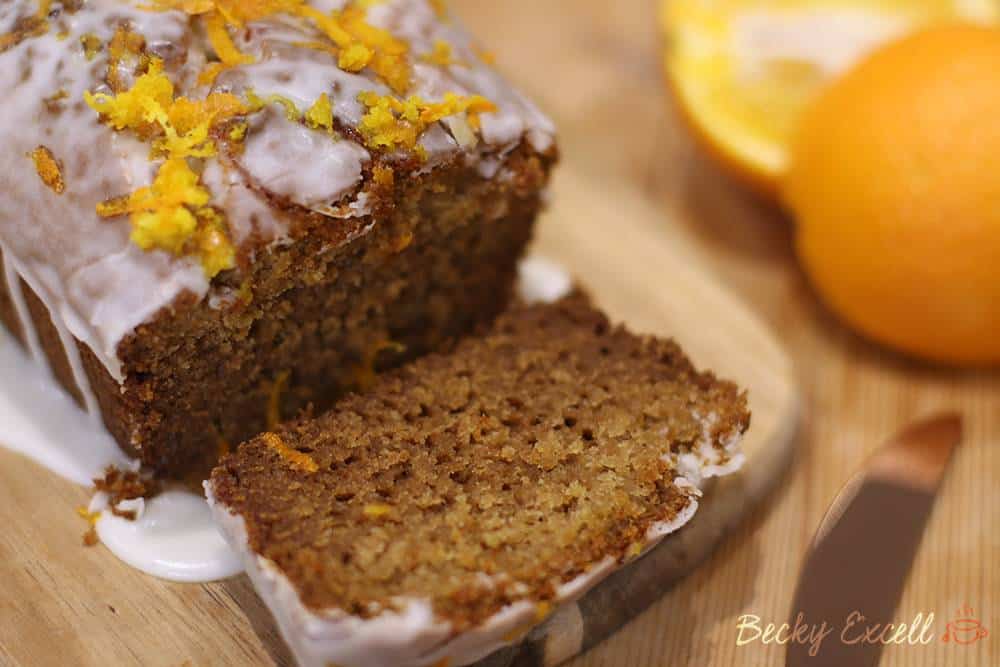 Thanks so much for checking out my gluten free marmalade loaf cake recipe! Did you give it a go? Did you go icing or no icing? Also, who are some of your favourite YouTubers?
Let me know by leaving a comment below or on Facebook / Twitter / Instagram.
Thanks for reading and happy baking,
Becky xxx
Oh and don't forget to pin this before you leave!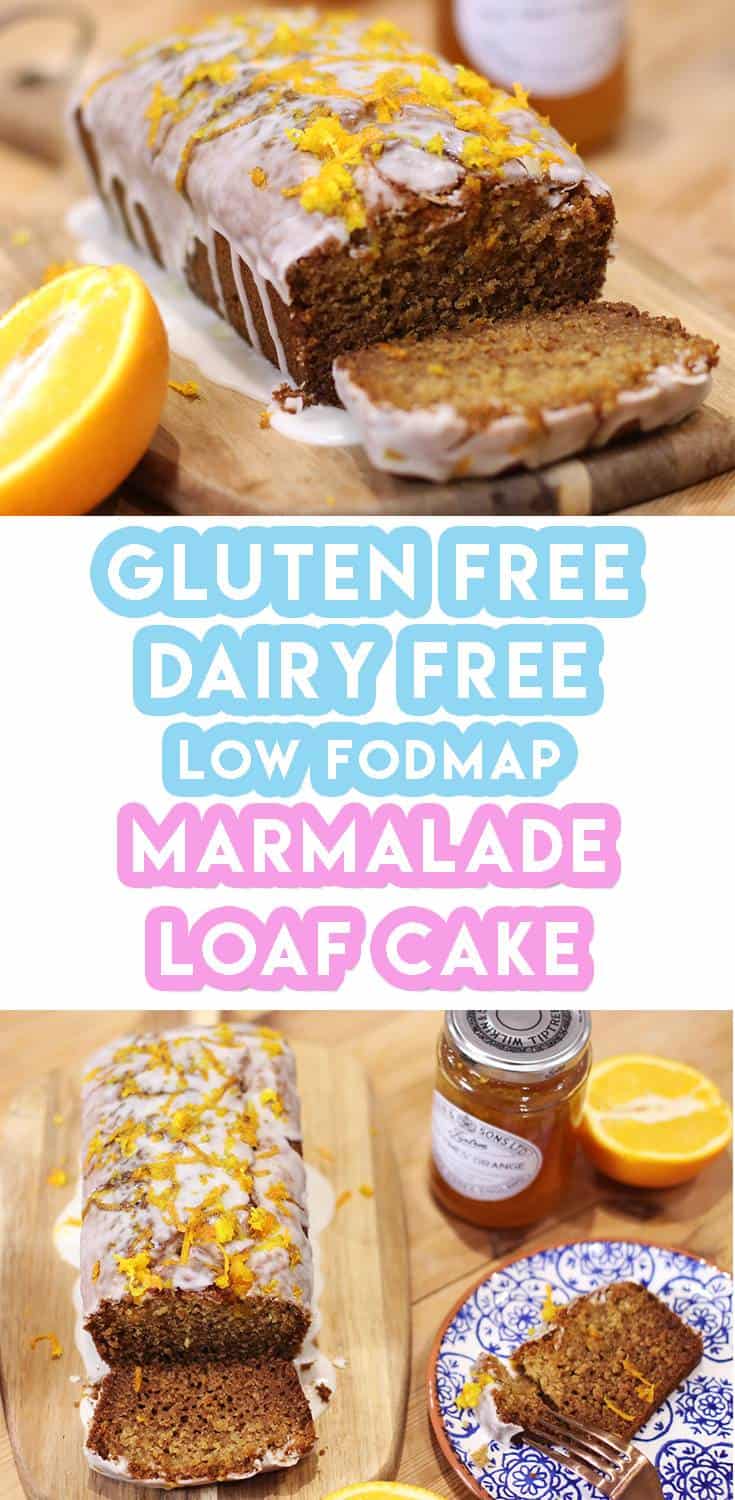 Comments