I recently made a video about my experience living with IBS and I've been overwhelmed by all the kind words of support. Even just all of your 'me toos!' make me feel a little bit more like I'm not the only one suffering!
Advertorial feature. This blog post is intended for audiences in the UK only.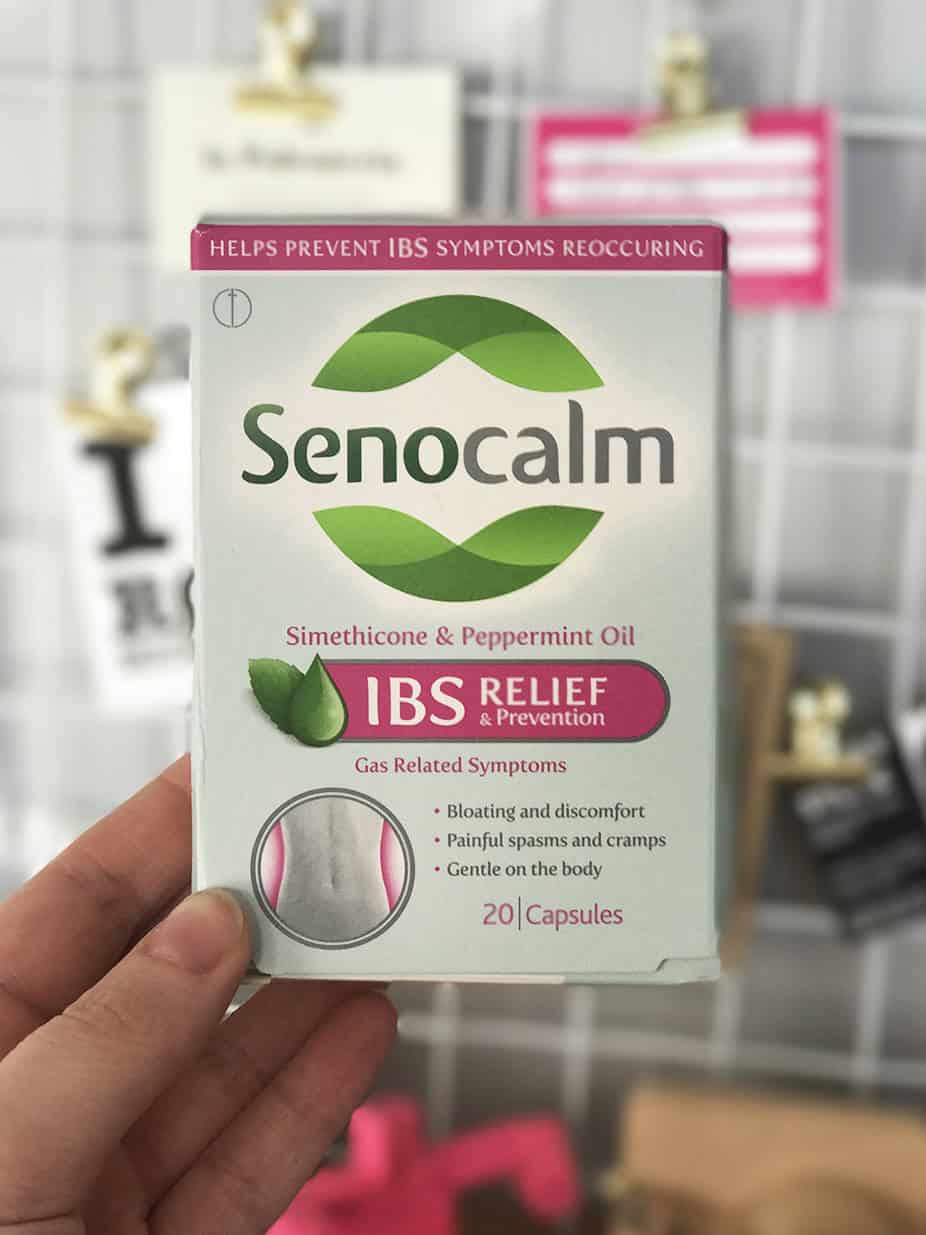 But what it made me realise is that we could all use a little more help with IBS and that's why I was so happy when Senocalm got in touch after watching my video. I think we can all agree that, whilst we all do our best to avoid stress and food that triggers our IBS, sometimes you just need a plan B when all else fails! It's really tough with a full-time job (as well as blogging!) to not let my IBS symptoms get in the way. That's why I always carry a pack of Senocalm in my handbag in case of emergency.
Whilst you may be familiar with peppermint tablets when it comes to IBS, Senocalm contains simethicone, which is a gentle way to relieve gas related symptoms of IBS such as bloating, discomfort as well as painful spasms and cramps (hands up if this sounds like you!) I often experience extremely painful cramps due to trapped gas and a bout of it can often continue for several days… it becomes a massive obstacle in my professional life that I'm constantly trying to get around. I'm sure so many of you have been in the position that I often find myself in: in an important meeting at work and having to put on a brave face despite awful pain. In my opinion, Senocalm is the only thing that helps to relieve my symptoms so I can get on with my working day.
Whilst we often look towards food as the cause and relief of our IBS symptoms, it's so important to remember how much of a role that stress plays in the onset or persistence of IBS symptoms. It's sort of a vicious cycle where stress can flare up my IBS symptoms, which in turn brings me more stress… and the cycle continues! Sometimes I find it really helpful to break that cycle with a little bit of mindfulness (or 'Gutfulness' as Senocalm so aptly phrase it!) Taking a short bit of 'me time' always helps to reset that cycle so I can have some hope of making a fresh start. A peppermint tea and my favourite recipe book is my perfect idea of mindfulness 🙂
Of course, as a form of medical device, make sure you always read the instructions first. I don't know where I'd be without Senocalm to come to my rescue, so you may wish to give it a try and see if it helps! You can find Senocalm in Boots, Tesco, Asda, Morrisons, Sainsbury and independent pharmacies too for £5.99.
Senocalm is a medical device. Always read the instructions. This information is not meant to diagnose or prescribe. This product is not intended to relieve constipation or diarrhoea.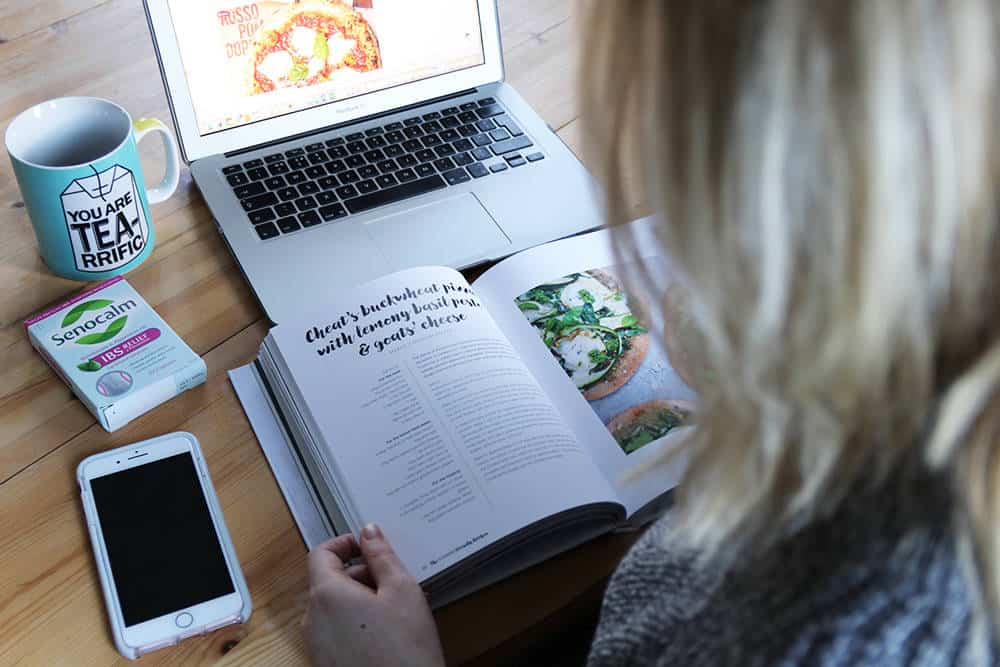 I just wanted to say thank you once again to everyone who's supported me and written tons of kind comments and tweets over the past few weeks. It's been a tough few months for me IBS wise, but I'm happy to say that things are slowly beginning to improve. I hope that this post brings you a little relief so you can forget about IBS and do what you do best!
Have you tried Senocalm? Please make sure you leave me a comment below so we can start a healthy discussion on everyone else's experience with IBS. I'd love to hear your experience and your tips on how to manage stress when it comes to IBS too, so don't be shy!
Thanks for reading,
Becky
xxx
This post is in collaboration with Senocalm but all thoughts and experiences are my own.
Comments