Looking for a quick, easy and authentic Italian dish in minutes? Look no further than my gluten free tagliatelle with garlic mushrooms recipe (and yes, it's low FODMAP too!)
So often, everything Italian seems to start with a jar of pasta sauce – but it doesn't have to be that way! My gluten free tagliatelle with garlic mushrooms recipe is so simple, yet packed with flavour.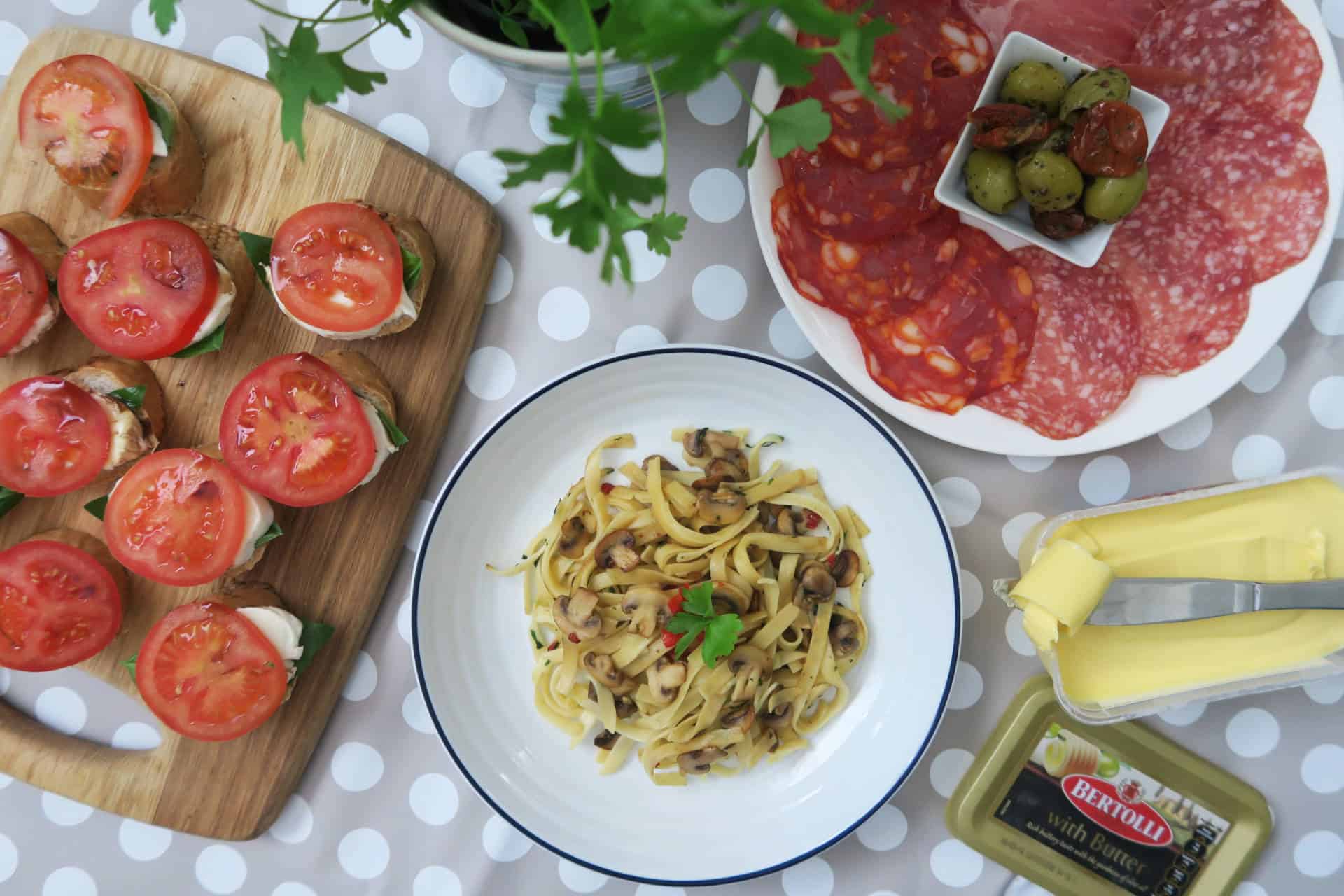 The great thing about this recipe is that it's barely any more effort than a jar of pasta sauce anyway.
(plus, then you know there's no hidden sugar in it either – why do they even do that?)
The garlic-infused olive oil, chilli and stock form a wonderful dressing that's totally no-fuss and full of flavour. The mushrooms then absorb all that flavour and it's just sooooo good!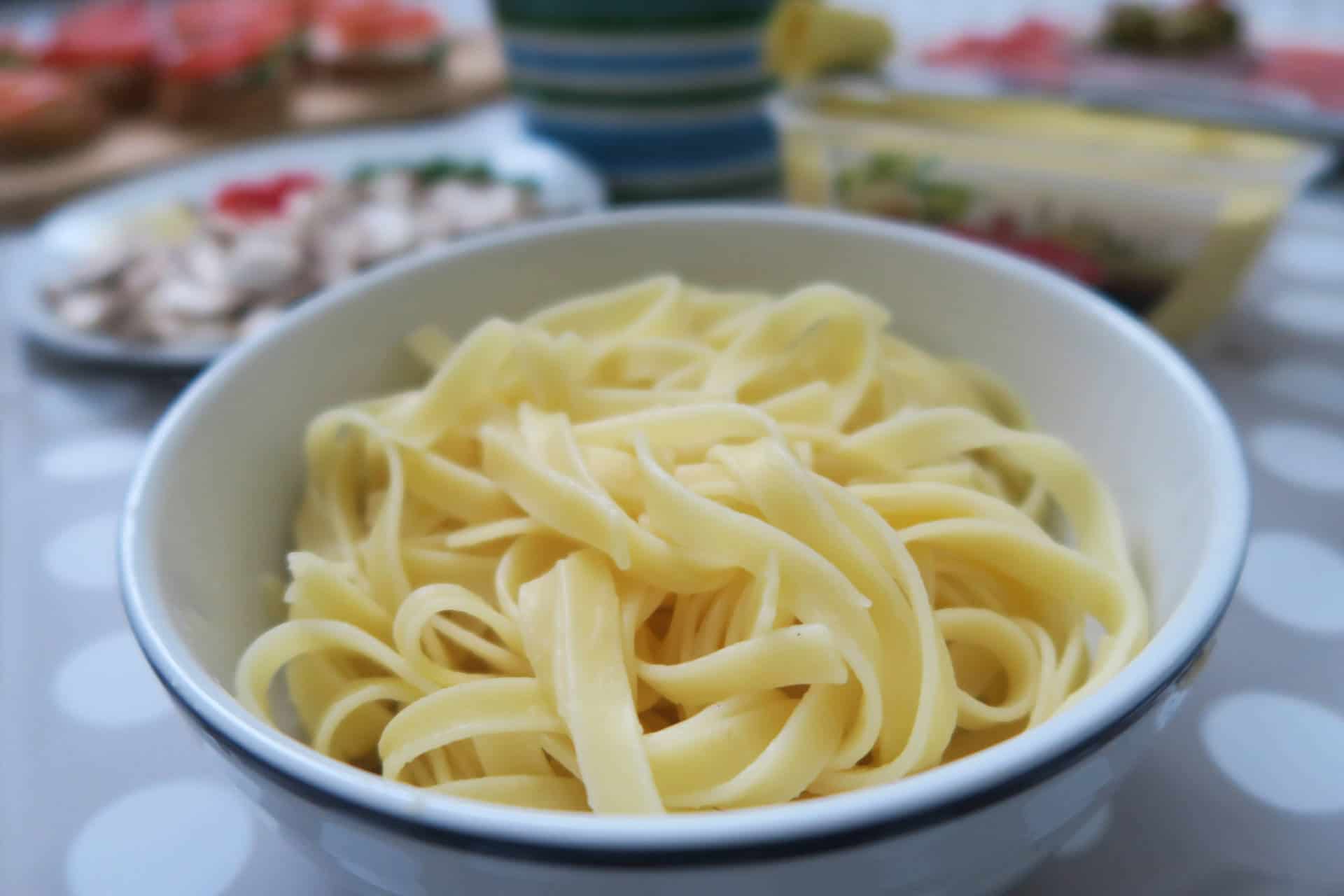 Gluten free pasta has come such a long way in recent years… remember when it would totally clump together, break indiscriminately or be covered in this slimy starch?
(ok, that still happens to me sometimes!!)
These days, you can get a wonderful al-dente texture just by following the instructions on the packet. I'd highly recommend Barilla gluten free pasta FYI.
Oh and if you're a low FODMAPer, there's actually zero garlic in this recipe so no need to worry! The garlic flavour is entirely from the garlic-infused olive oil which is 100% safe and low FODMAP.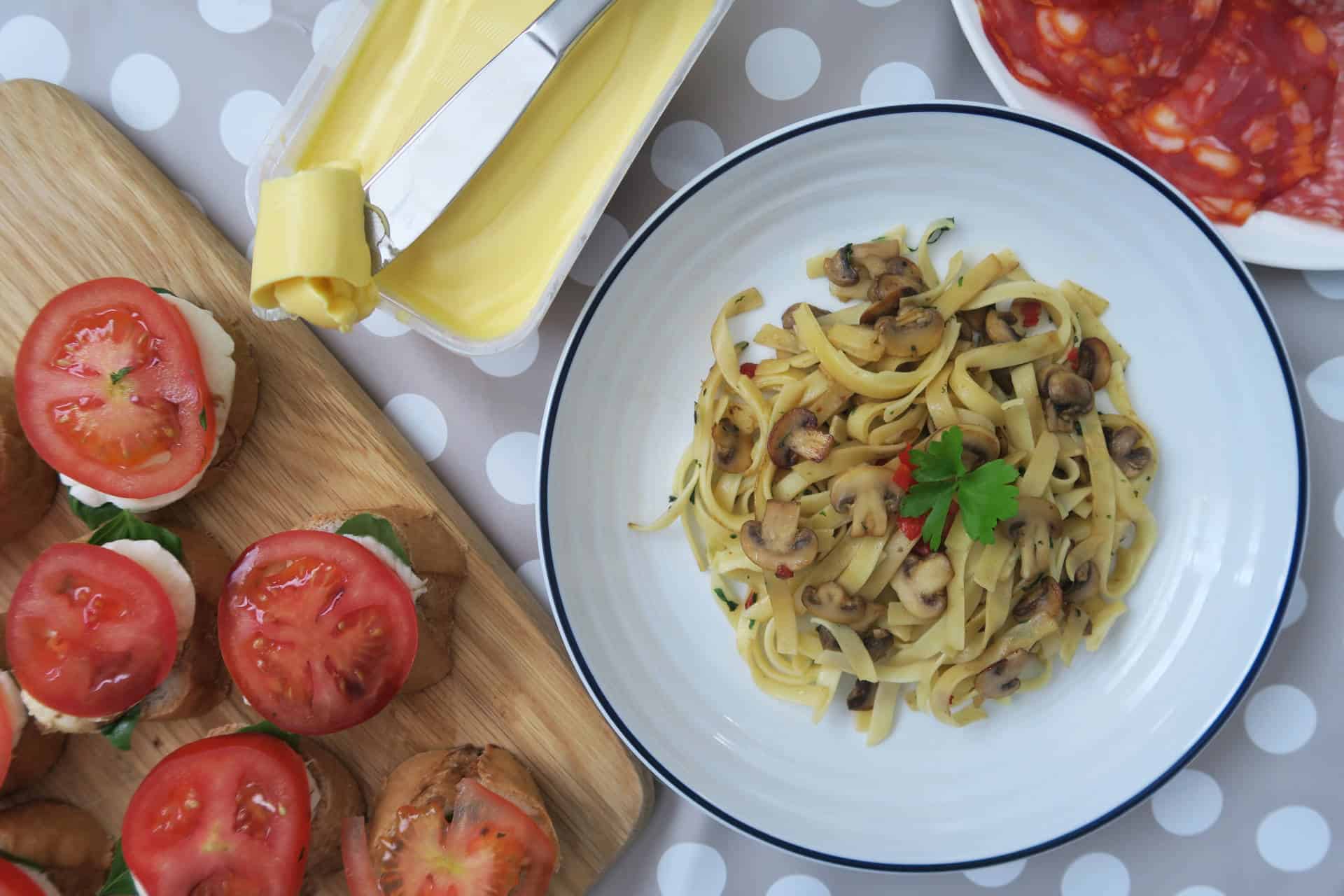 So now you're clearly convinced, here's my gluten free tagliatelle with garlic mushrooms recipe…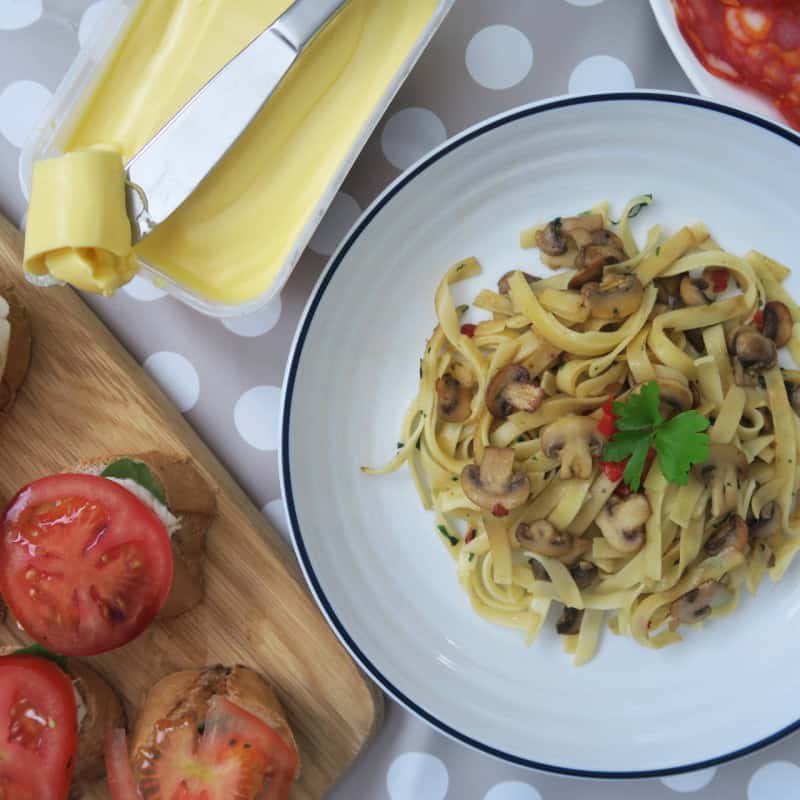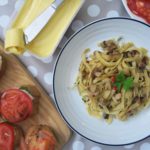 My Gluten Free Tagliatelle with Garlic Mushrooms Recipe
My gluten free tagliatelle with garlic mushrooms recipe is a wonderfully authentic Italian dish in a hurry!
Ingredients
400

g

gluten free tagliatelle

2

tbsp

garlic-infused olive oil

1/2

red chilli

finely chopped

400

g

mushrooms

120

ml

vegetable stock

make sure it's low FODMAP if needed

handful

flatleaf parsley

roughly chopped
Instructions
Bring a large saucepan of water to the boil and add a pinch of salt.

Add your gluten free tagliatelle to the boiling water. Leave this to cook as per packet instructions.

In a large saucepan or wok, add your garlic-infused olive oil, chopped chilli and mushrooms. Fry for a minute or two. You can make your mushrooms quite nice and crispy here if you prefer.

Add your stock and continue to cook for four to five minutes on a medium heat until the mushrooms are cooked through and the liquid has evaporated slightly.

Add the chopped, fresh parsley and stir in.

Drain your pasta when it's cooked and add to your saucepan or wok. Drizzle a little more garlic-infused olive oil on top.
Notes
A quarter of this recipe is a safe serving size during the elimination phase of the low FODMAP diet.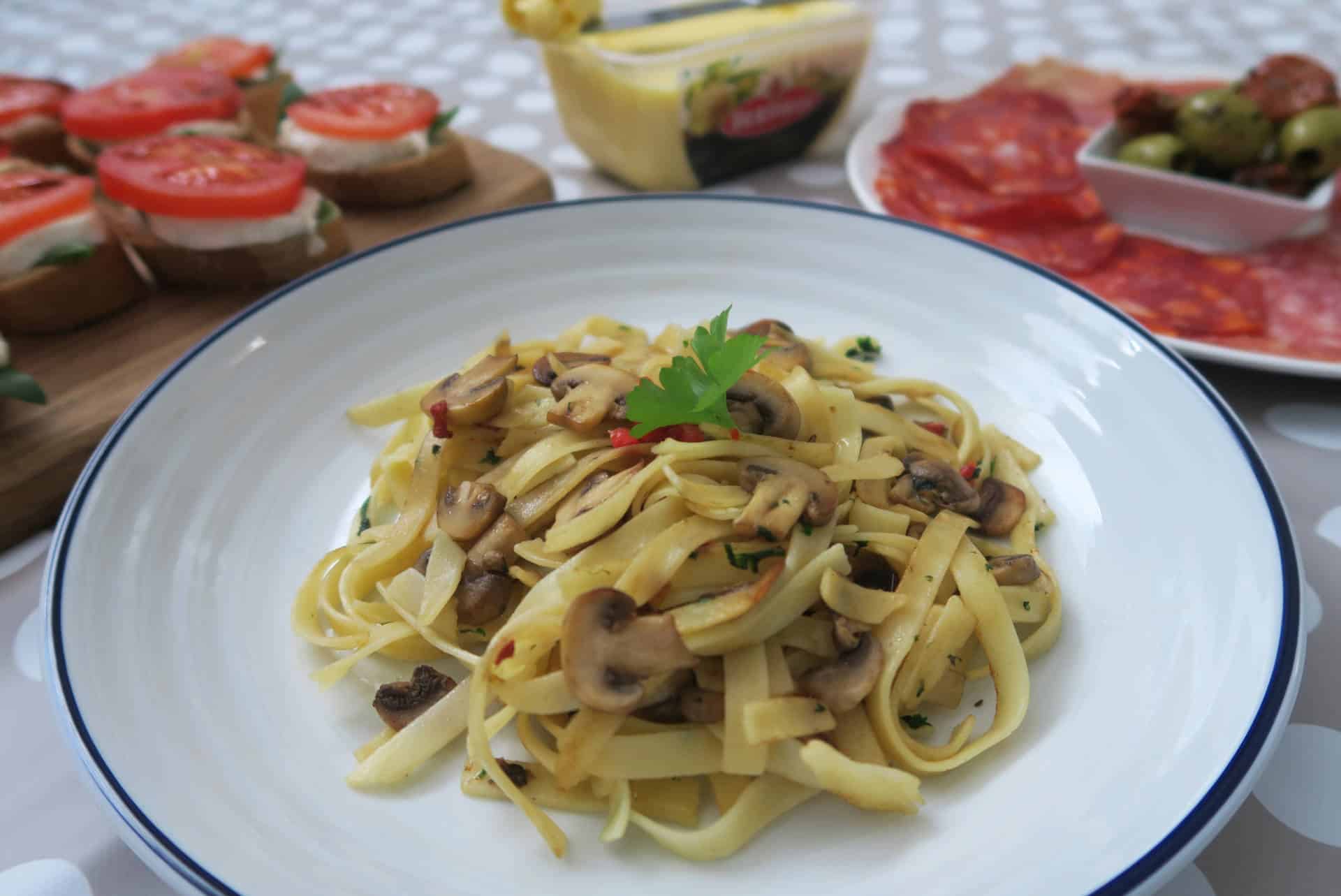 So there you have it! A gluten free Italian feast that'll make you say "Ciao Bella!" until the very last bite – and it took less than 30 minutes to complete.
So next time when you feel the urge to go for a spag bol, why not try something totally Italian that's totally different? Gluten free tagliatelle with garlic mushrooms, here we come!
Any questions about the recipe? Please do let me know by following me Instagram and leaving me a comment!
Thanks for reading,
Becky xxx