Coeliac Awareness Week provides a great opportunity for brands & supermarkets to show that they understand the true importance & severity of coeliac disease & with that comes the chance to showcase their free from ranges & products. This week I got the chance to check out what the new concept Morrisons gluten free section looks like!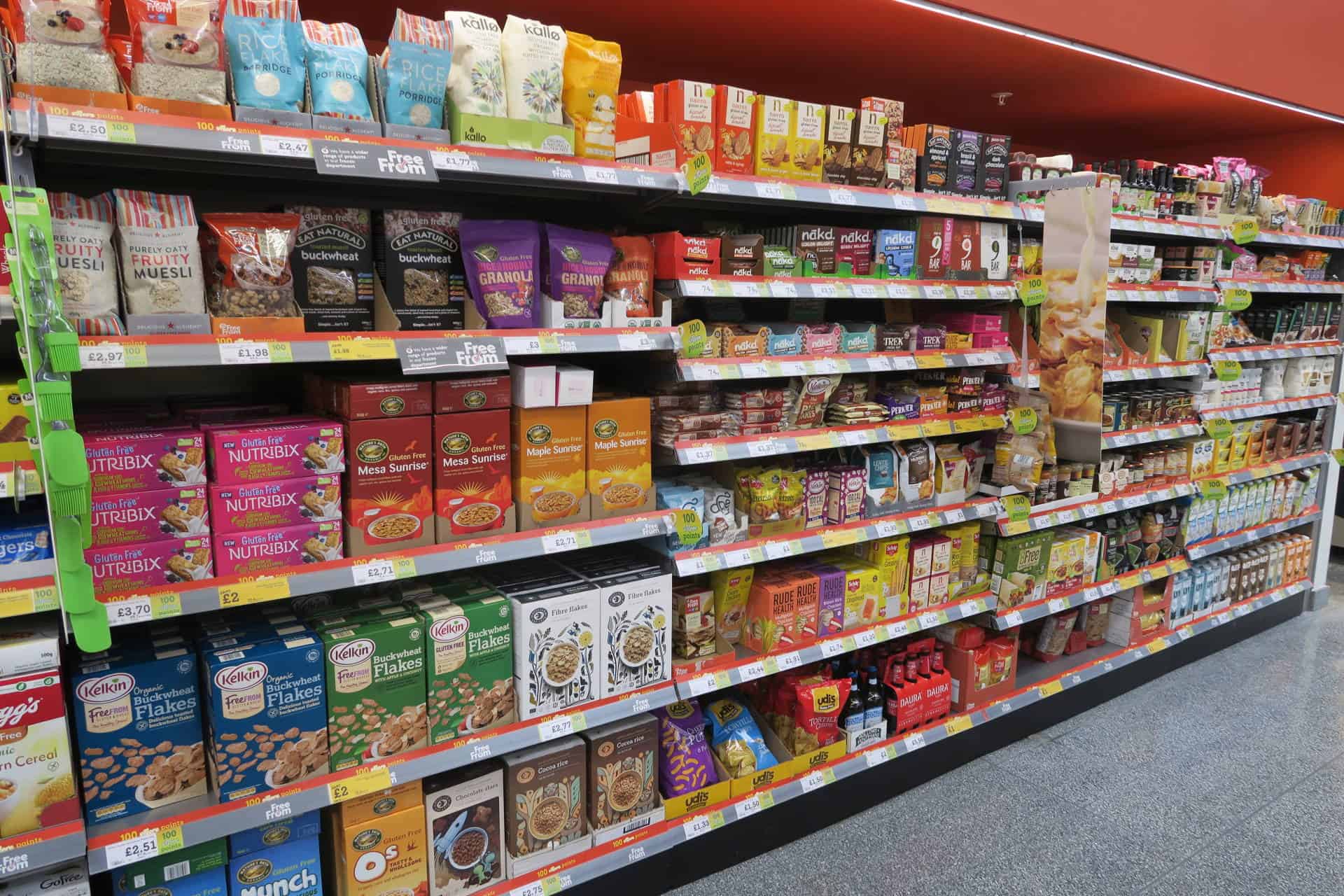 At the beginning of Coeliac Awareness Week I was invited to a brand new concept Morrisons Store in North London. It's only been open since March & they have used it as a concept store to create a completely new layout for the free from section.
For Morrisons gluten free, and free from in general has not just been one of their major focusses for 2015/2016 but it is an ongoing focus for the future. They have made a huge amount of changes over the past few months & from what I learnt this week have a lot more improvements in the pipeline.
What I really like is although Morrisons is a business, and with that comes the need to make money, Morrisons showed to me a real passion for what the public desire. They are constantly asking for customer ideas from coeliac groups, gluten intolerants and the general free from community. They have been working solidly with Coeliac UK on all their ventures over the past few years to ensure that the Morrisons gluten free range is as good as any.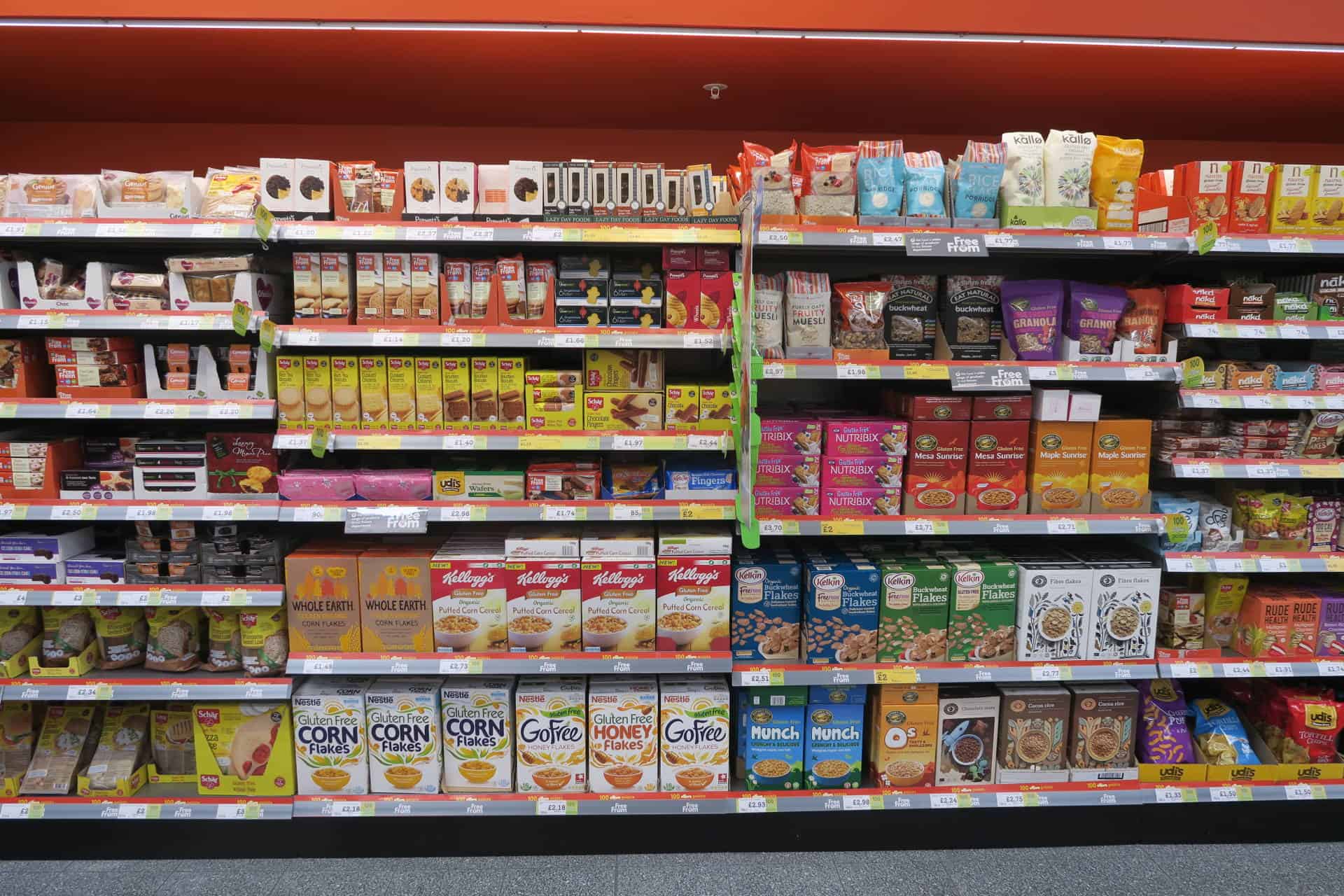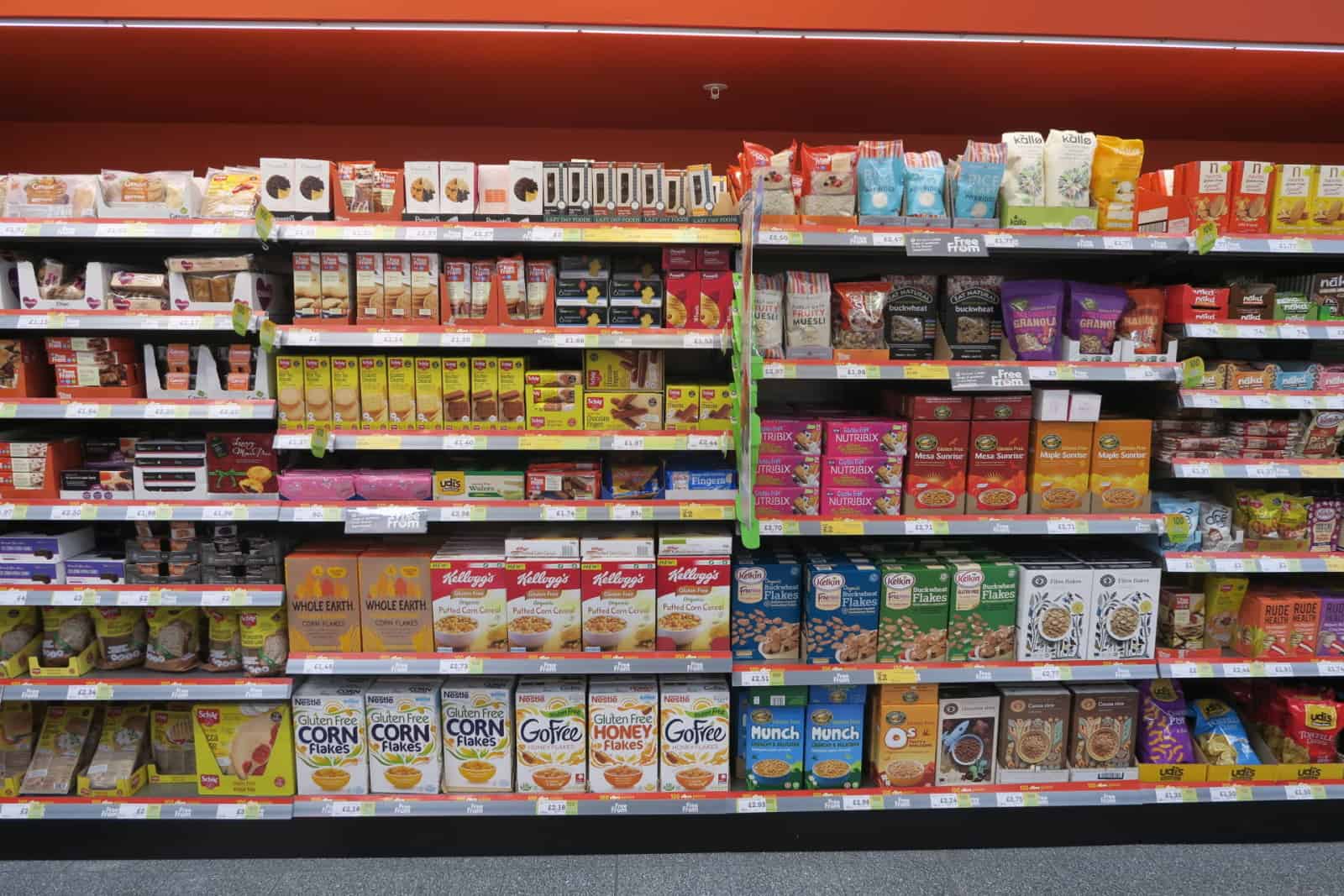 Oh & of course the fact that they have signed up to the 8 product gluten free guarantee (GfG) which ensures that every single store, however big or small, contains AT LEAST the 8 core gluten free products:
gluten free fresh white bread
gluten free fresh brown bread
gluten free bread rolls
gluten free breakfast cereals
gluten free pasta
gluten free flour
gluten free crackers
gluten free cereal bars.
These days however, it is very rare to find a Morrisons gluten free section with just 8 products. The Morrisons gluten free range currently (May 2016) contains over 265 dedicated gluten free grocery items, 80 gluten free chilled items & 40 frozen items. No more is there just a couple of bays… we are talking at least 6 bays of gluten free goodness!
The choice of product is ridiculous in comparison to the past, there is so much! A whole bay dedicated to bread, another bay dedicated 100% to breakfast cereal, & there is also lots of new gluten free products. Basically, for brands these days it seems like the Morrisons gluten free section is the place to be seen!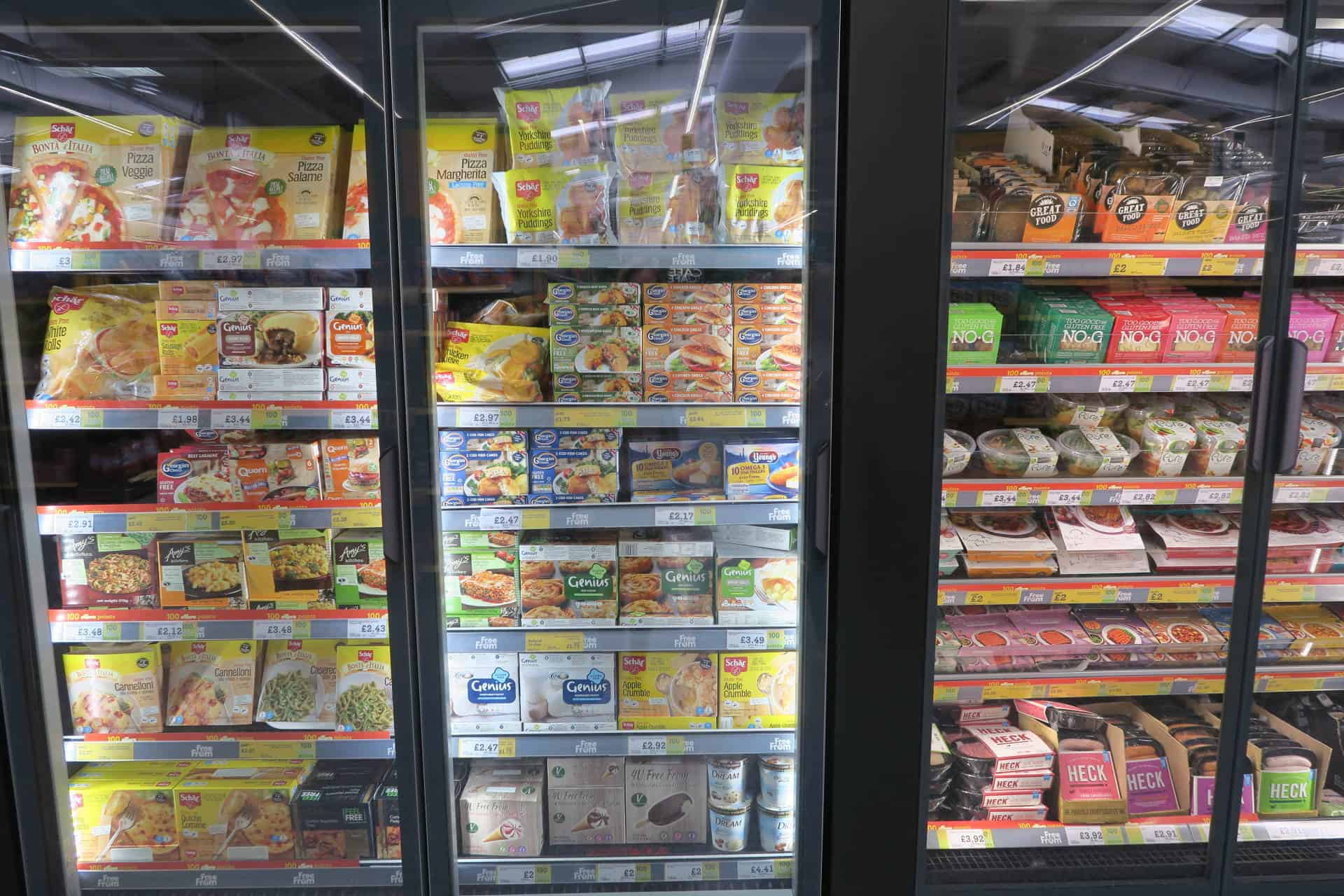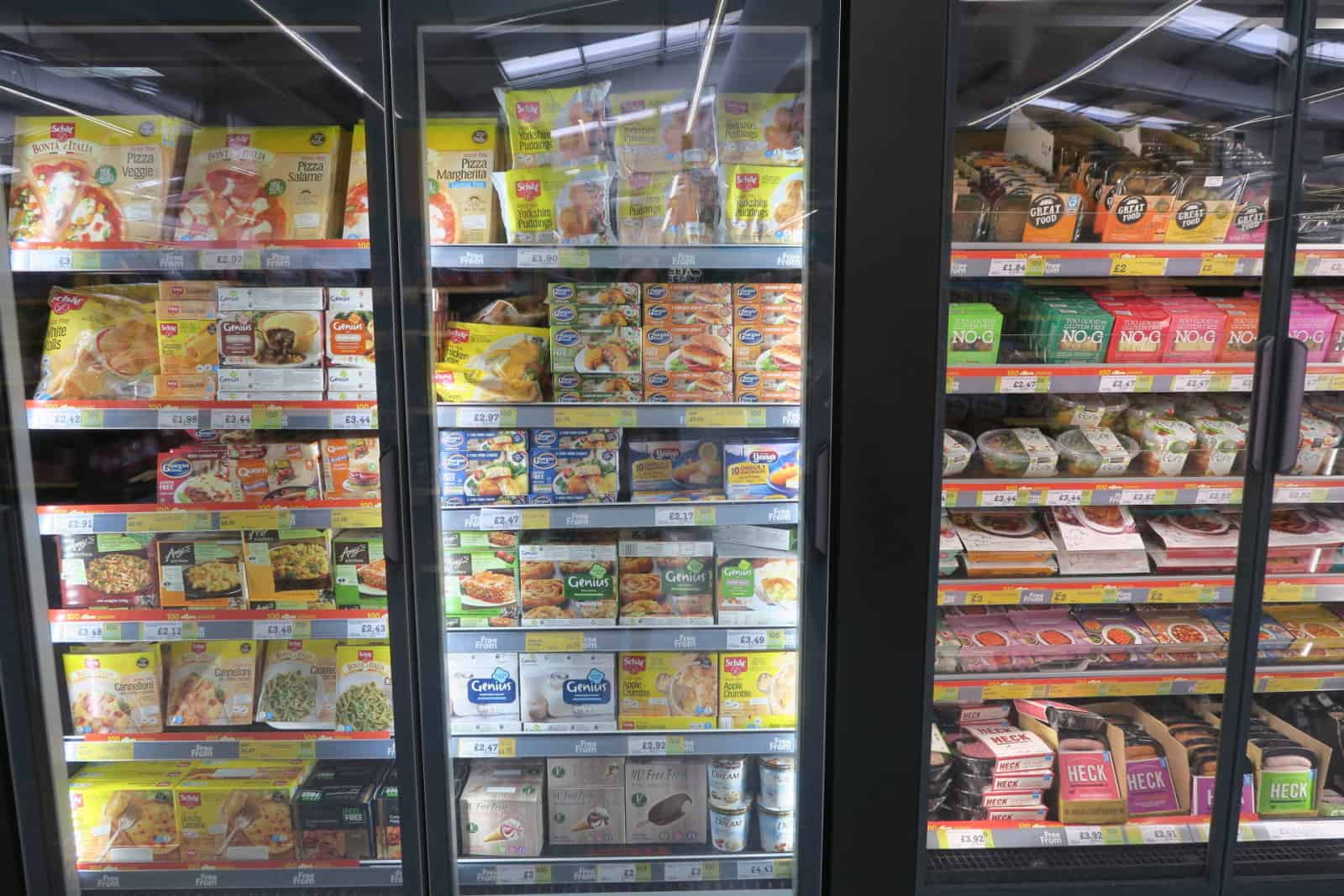 Another thing that I loved about the brand new Morrisons gluten free aisle is that it's more than an aisle really. I would call it more of a dedicated free from zone. It's an area right in the centre of the store where you will find all the gluten free store cupboard foods, right alongside all the gluten free chilled food & all the gluten free frozen food. The fridges and freezers are DEDICATED to just free from products. No confusion at all, everything is in the exact place you would expect it to be!
Over the coming year the Morrisons gluten free team are going to be focussing on improving even more. So they are looking to improve gluten free offerings in the Morrisons cafe, a greater range of products generally as well as incorporating gluten free more into the Morrisons concept of 'Market Street'.
The free from team at Morrisons are even looking into providing a gluten free breadcrumb to be used in their fish monger section, &… get this, a gluten free pizza base in the make your own pizza section. (& yes they are thinking about cross contamination!)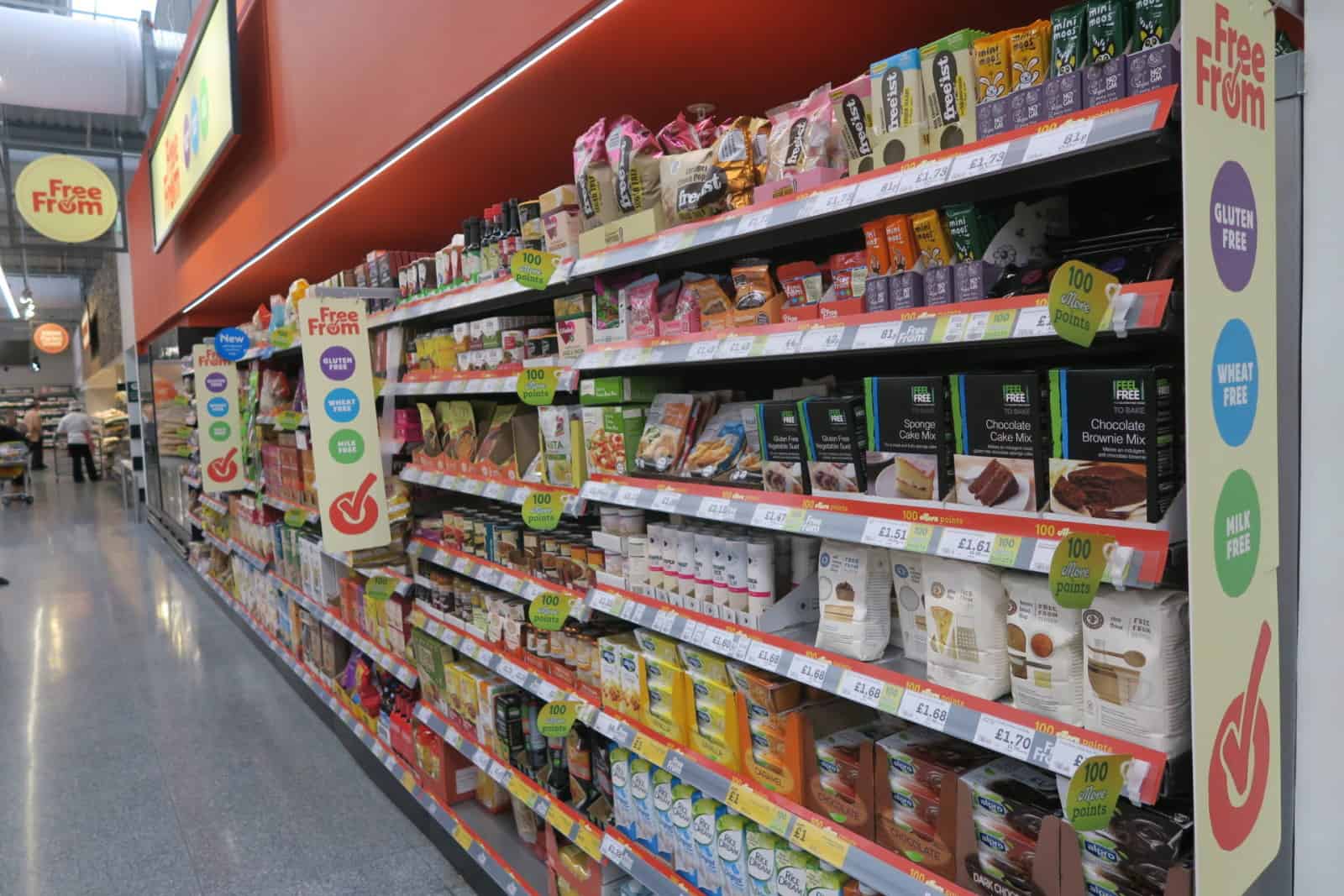 Most importantly for Morrisons, it seems that they want to get all their customers involved in helping shape the free from section. I was really surprised, impressed and pleased with what I saw this Coeliac Awareness Week when I visited Morrisons. Where I live the closest Morrisons is actually over 10 miles away which is a bit rubbish… but I think I might even be prepared to travel out to Morrisons sometimes now. It's a big thumbs up from me!
Have you been to Morrisons recently? What do you think of the Morrisons gluten free section? What is your favourite supermarket for gluten free? What improvements do you still think need to be made to the free from aisles of supermarkets? Let me know by leaving a comment below, or on Facebook/Twitter.
Thanks for reading,
Becky xxx