This Coeliac Awareness Week (9th – 15th May 2016) I was challenged by Nature's Path to use their humble Mesa Sunrise cereal with no spoon, milk or bowl required. As Gluten Free Macaroni and Cheese is one of my favourite comfort foods, it seemed like a good start. But with Mark's lactose-intolerance, we very rarely enjoy it together. Let's just say that a Gluten Free AND Vegan Macaroni and Cheese is a little hard to come by!
One of the hardest challenges in making a gluten free and vegan macaroni and cheese, is finding a vegan cheese that actually melts! If you're going down the vegan cheese road, tweet me and I'll gladly recommend you a few, but more often than not, they never melt like real cheese should!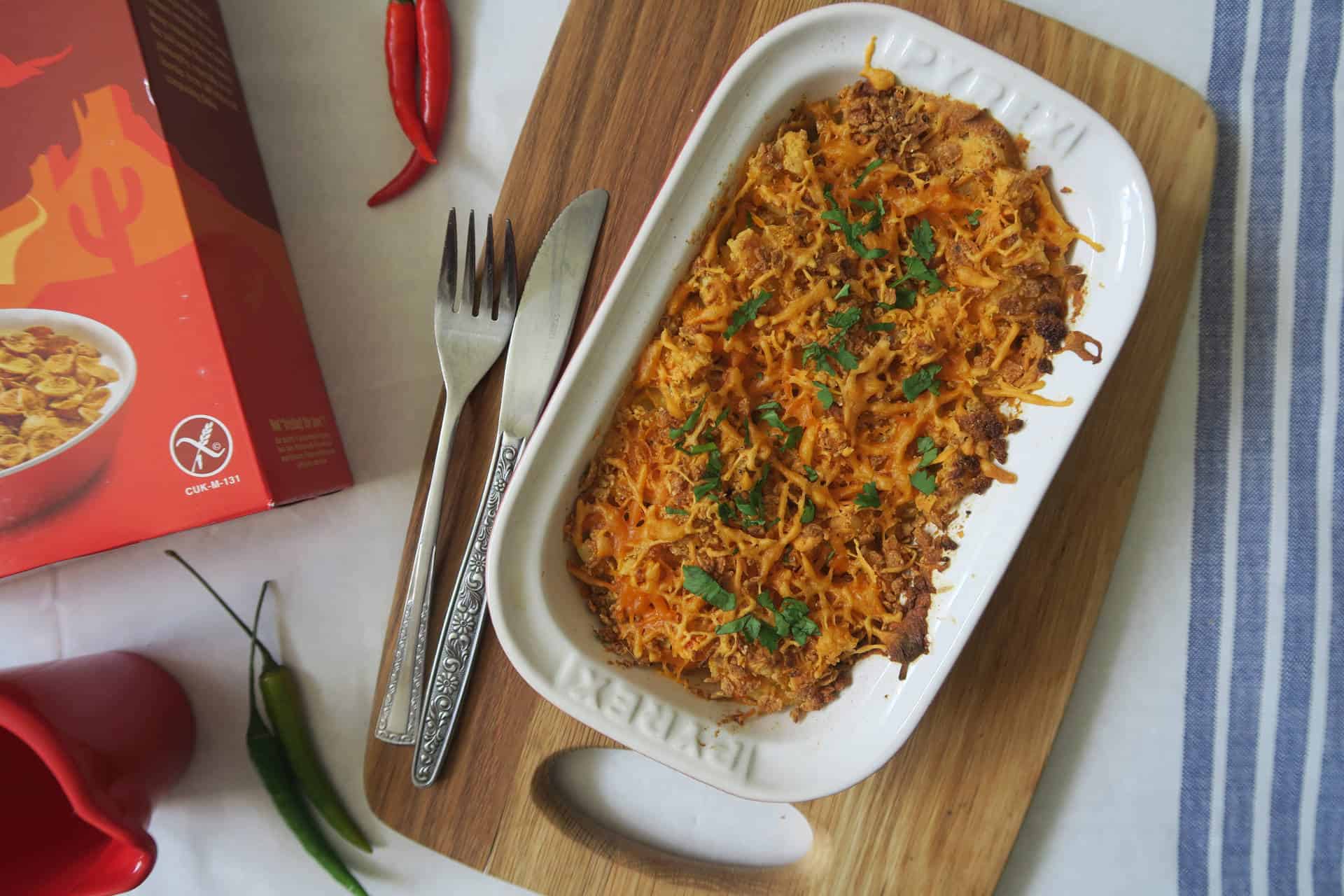 That's why I've decided to make a gluten free and vegan white sauce that's actually based on cashew nuts instead of vegan cheese. Let's not forget that it actually makes the entire meal a hell of a lot healthier and protein-packed as well. You won't believe it until you try it, but it tastes exactly like cheese. No, really, it does!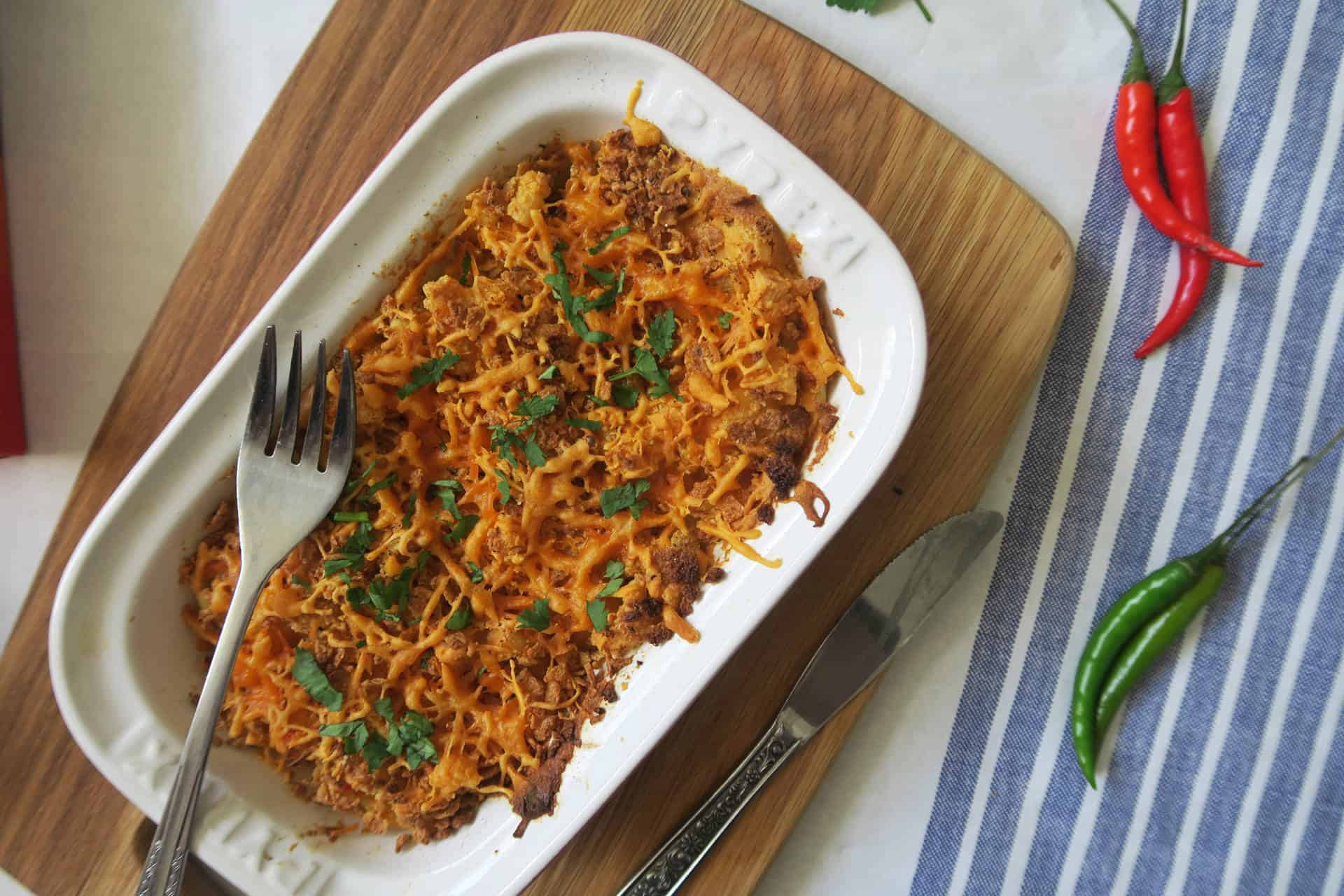 One of the most important aspects of any respectable gluten free and vegan macaroni and cheese dish is a crispy top! It adds an extra dimension of texture to the dish and for me, it wouldn't be the same without it. I'd highly recommend using Nature's Path's Mesa Sunrise as it turned out fantastic! It added a great texture and of course, since it's Coeliac Awareness Week… it's 100% gluten free! Anyway, let's get down to business…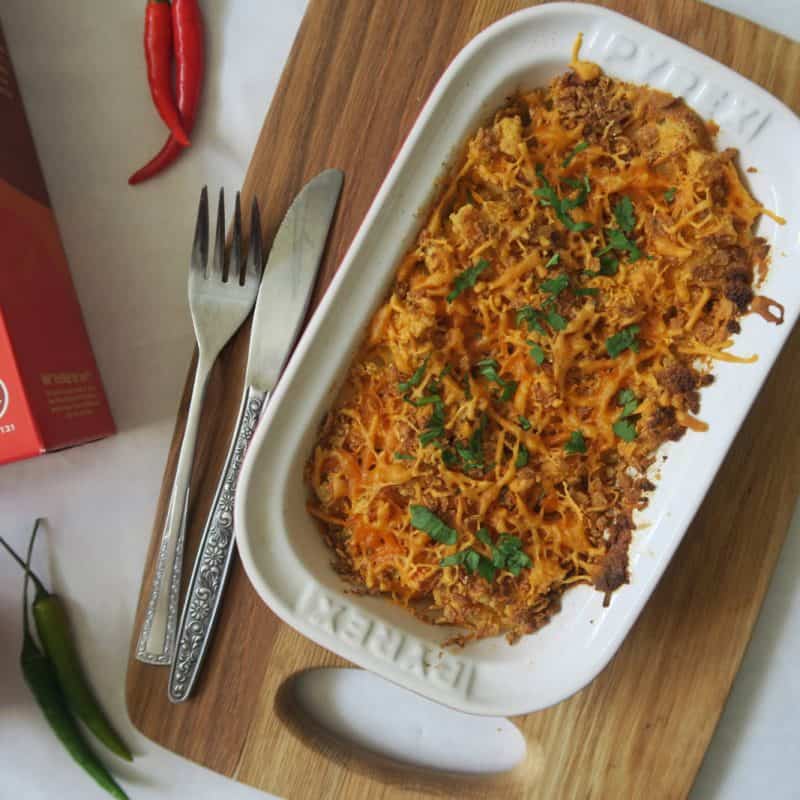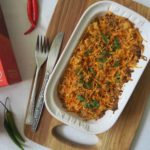 The Ultimate Vegan & Gluten Free Mac and Cheese
The perfect recipe for those wanting to enjoy Mac & Cheese BUT want it gluten free and dairy free. Or maybe are in search of a vegan recipe!
Ingredients
180

g

Gluten Free Macaroni

I use Heinz Gluten Free Macaroni Pasta

150

g

Cashews

soaked for a few hours till softer

2

Tbsp

Nutritional Yeast

1

Tbsp

Corn Flour

1/2

Tsp

Cumin

1

Tsp

Chilli Paste or finely chopped fresh chilli

200

ml

Vegetable Stock

or water if you prefer

Crushed Nature's Path Mesa Sunrise Cereal
Instructions
Boil your gluten free macaroni until cooked, this usually takes about 8 minutes.

Drain your pasta and put to one side

To a blender add your soft cashews, nutritional yeast, corn flour, cumin, chilli & water. (If you eat garlic you might like to add a very small amount of garlic paste at this stage too)

Blend until your mix is smooth & creamy - this is your Cashew 'Cheese' sauce!

Place your gluten free macaroni in a casserole dish & pour your cashew cheese sauce on top.

Mix it in thoroughly. (If you like a more gooey, oozy macaroni cheese, don't be afraid to put more sauce on!)

Top with a mix of grated vegan cheese & of course your crushed Mesa Sunrise for that delicious, textured Mac and Cheese crunch!

Bake in your preheated oven for around 15 - 20 minutes until golden.

Remove from the oven & serve with some chopped coriander on top (optional)
So there you have it! A gluten free and vegan macaroni and cheese that's thick, creamy and cheesier than 80's pop, complete with a super crispy top. A few cashew nuts can work wonders and nutritional yeast can add that cheesy flavour that's oh so important to mac and cheese.
It's hard to find gluten free cereal that gives a real crunch whilst still adding to the flavour of the dish, so thanks to Nature's Path for opening my eyes to Mesa Sunrise! The best thing of all is that, you can use the leftover cereal for tomorrows breakfast 🙂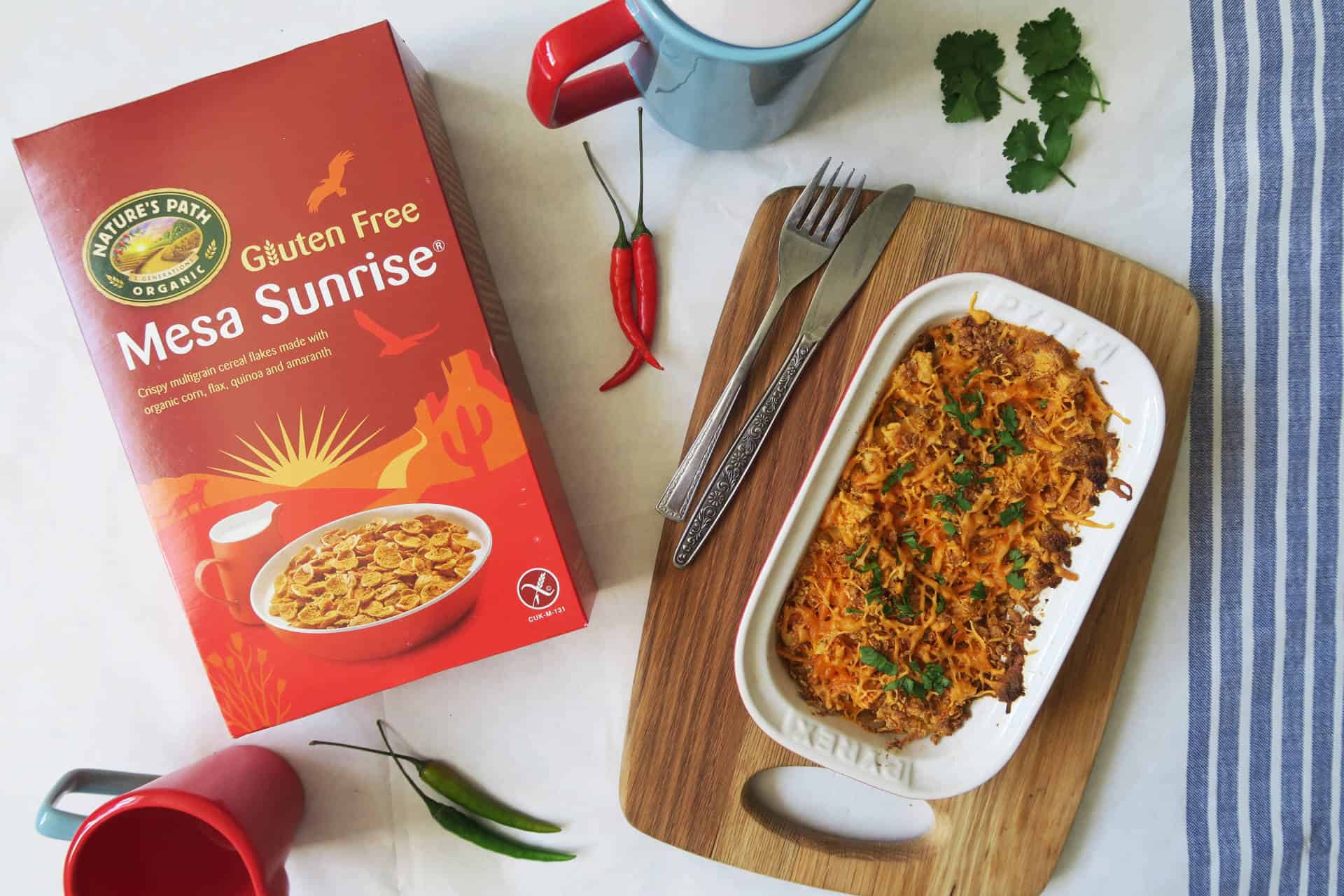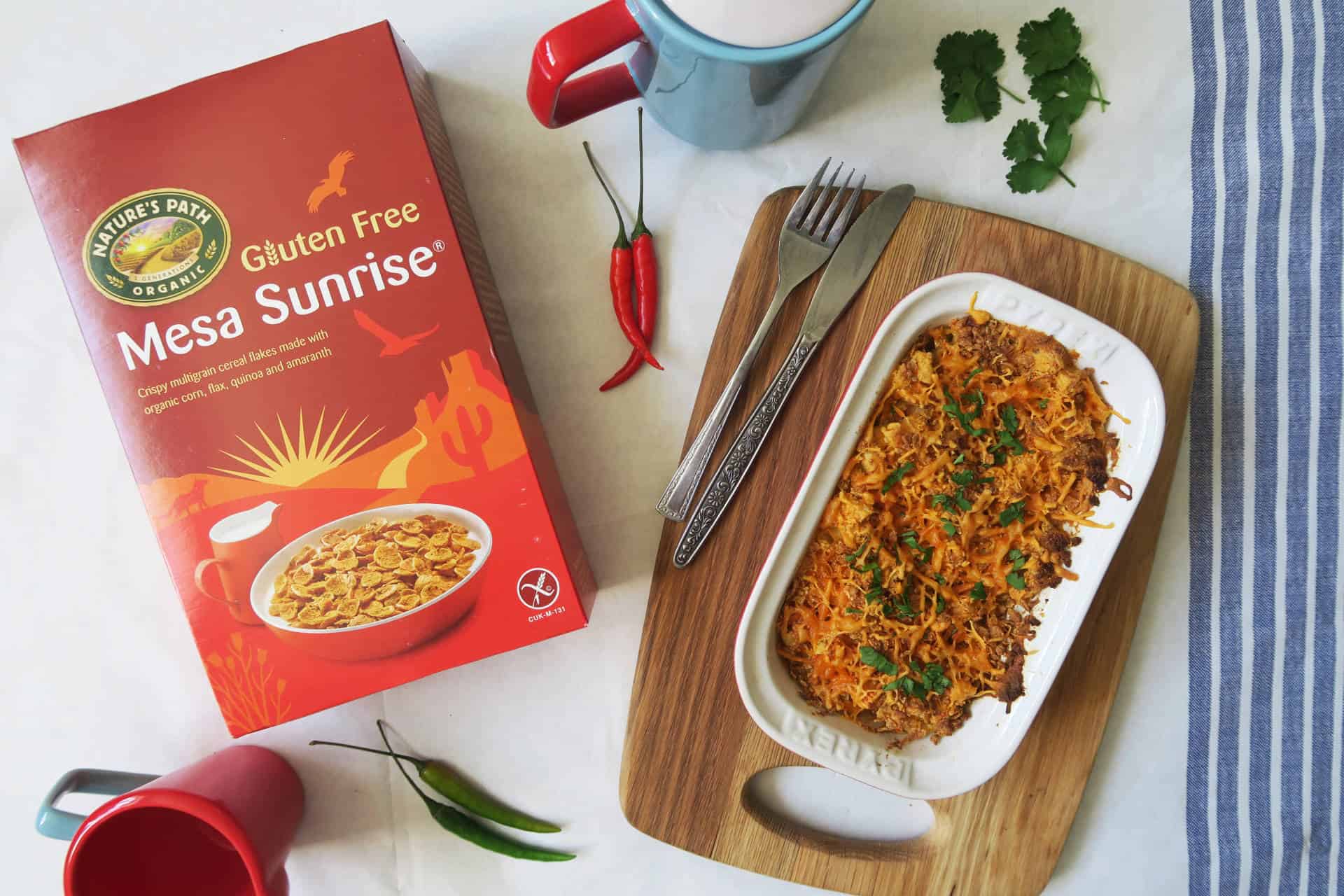 Please let me know if you tried my gluten free and vegan macaroni and cheese recipe and send me photos of your masterpiece! How did you find the 'cheese' cashew nut sauce? Did you use Mesa Sunrise for your crispy top? Let me know in the comments below, or on Facebook/Twitter.
Thanks for reading,
Becky xxx