It's Coeliac Awareness Week & I've teamed up with Chippa to create my very own gluten free BBQ sauce, vegan chipotle mayo & avocado dip. Together, these are the perfect selection of dips for everyone to enjoy this summer, alongside the rest of your gluten free grub!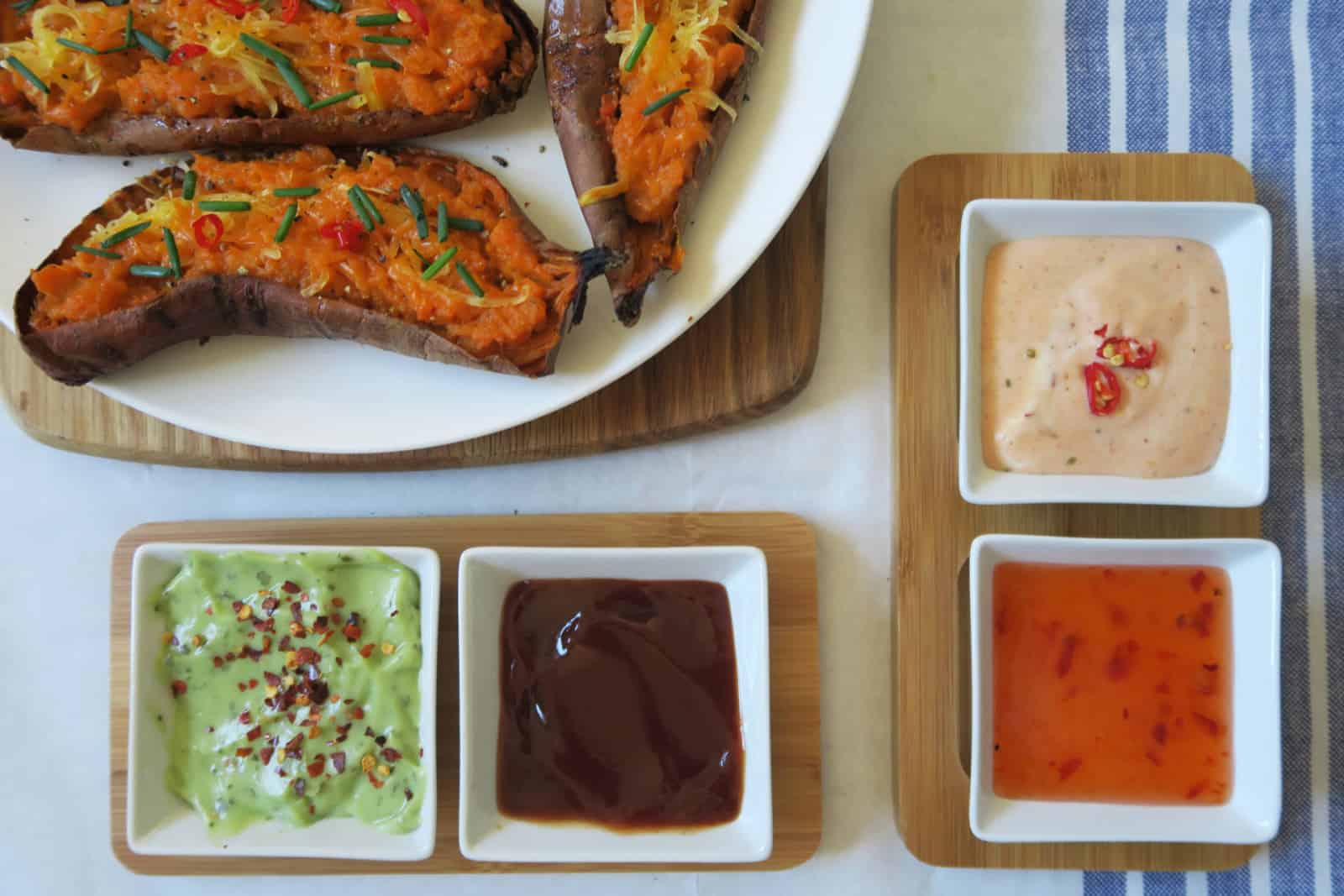 Personally, I don't believe a summer spread is ever complete without a selection of DIPS! Whether it's gluten free chicken dippers, tortilla chips or my very own loaded sweet potato jackets; I need a gluten free bbq sauce, vegan chipotle mayo or an avocado dip to smother my food in! All too often, we Brits are guilty of turning to the ketchup way too quickly (don't deny it!) But with a little ingenuity, you can easily use those common table sauces to create something of a restaurant standard that's totally free from friendly.
Coeliac Awareness Week always comes at the time of year where I am really getting into the swing of summer & it seemed the perfect opportunity to make my own selection of dips! Finding free from dips that are a little more adventurous are often so hard to come by. I was amazed that by simply making two small additions to Chippa's gluten free ketchup and gluten free Worcester sauce, I had created a wonderful, smoky bbq sauce that's 100% gluten free.
This inspired me to recreate more of my favourite dips that me and Mark always miss out out on. With a few little twists on Chippa's egg-free and dairy-free May-O, it was criminally easy to recreate some of our favourite burger-joint style mayos, but now totally egg-free and suitable for vegans. None of these recipes contain more than 5 ingredients (4 if you don't count salt and pepper!) and they'll take you a whole lot less than 5 minutes to create. So go on, give them a try!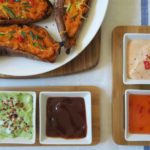 Very Delightful Vegan Avocado Dip
Ingredients
1

Perfectly Ripe Avocado

2

Tbsp

May-O

Egg Free Mayonnaise from Chippa

1

Tsp

Chilli Paste or some finely chopped fresh chillies

to taste

Squeeze of Lime

Salt & Pepper
Instructions
Scoop out your avocado into a bowl, mash it up or alternatively, blend it until smooth.

Mix in your remaining ingredients.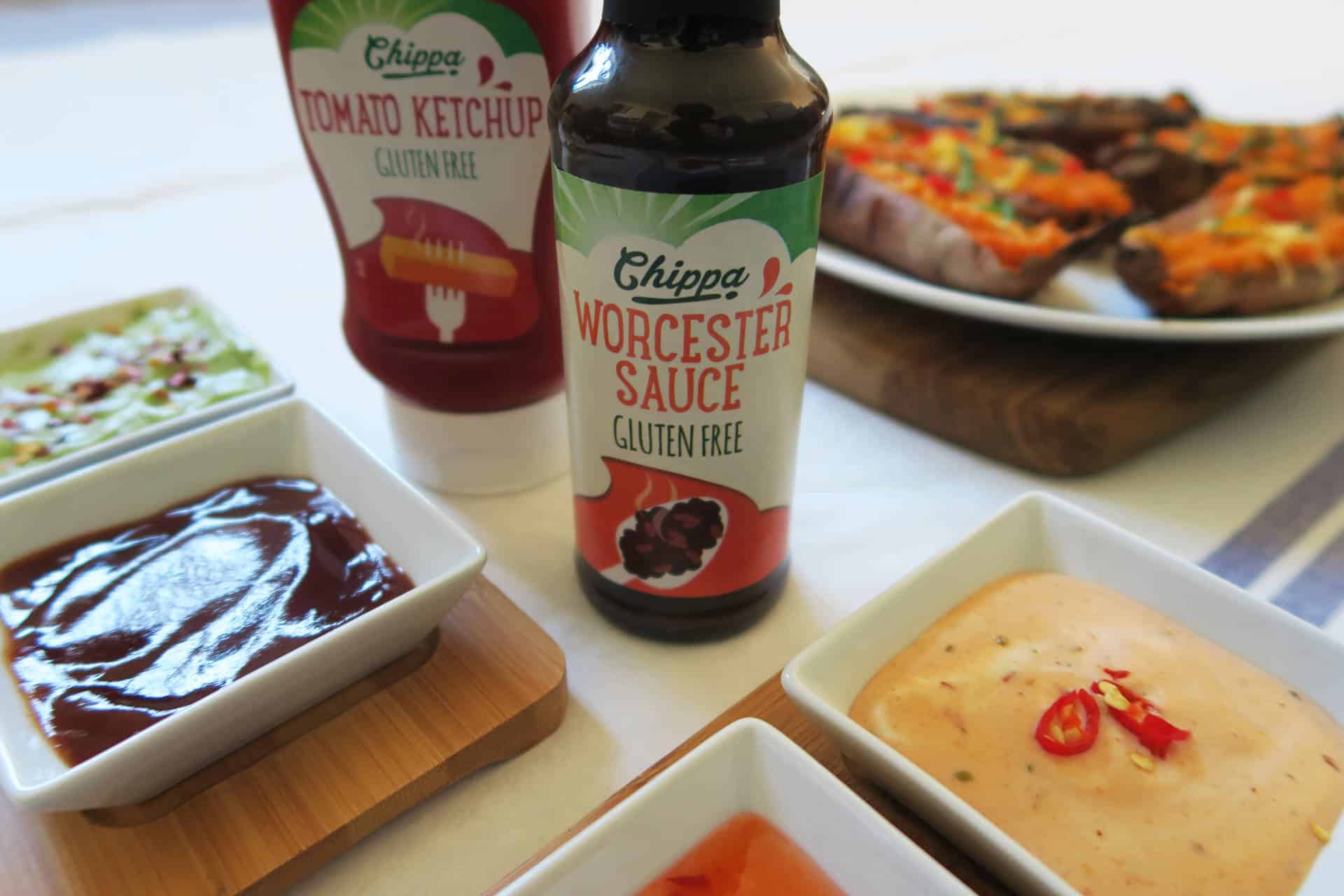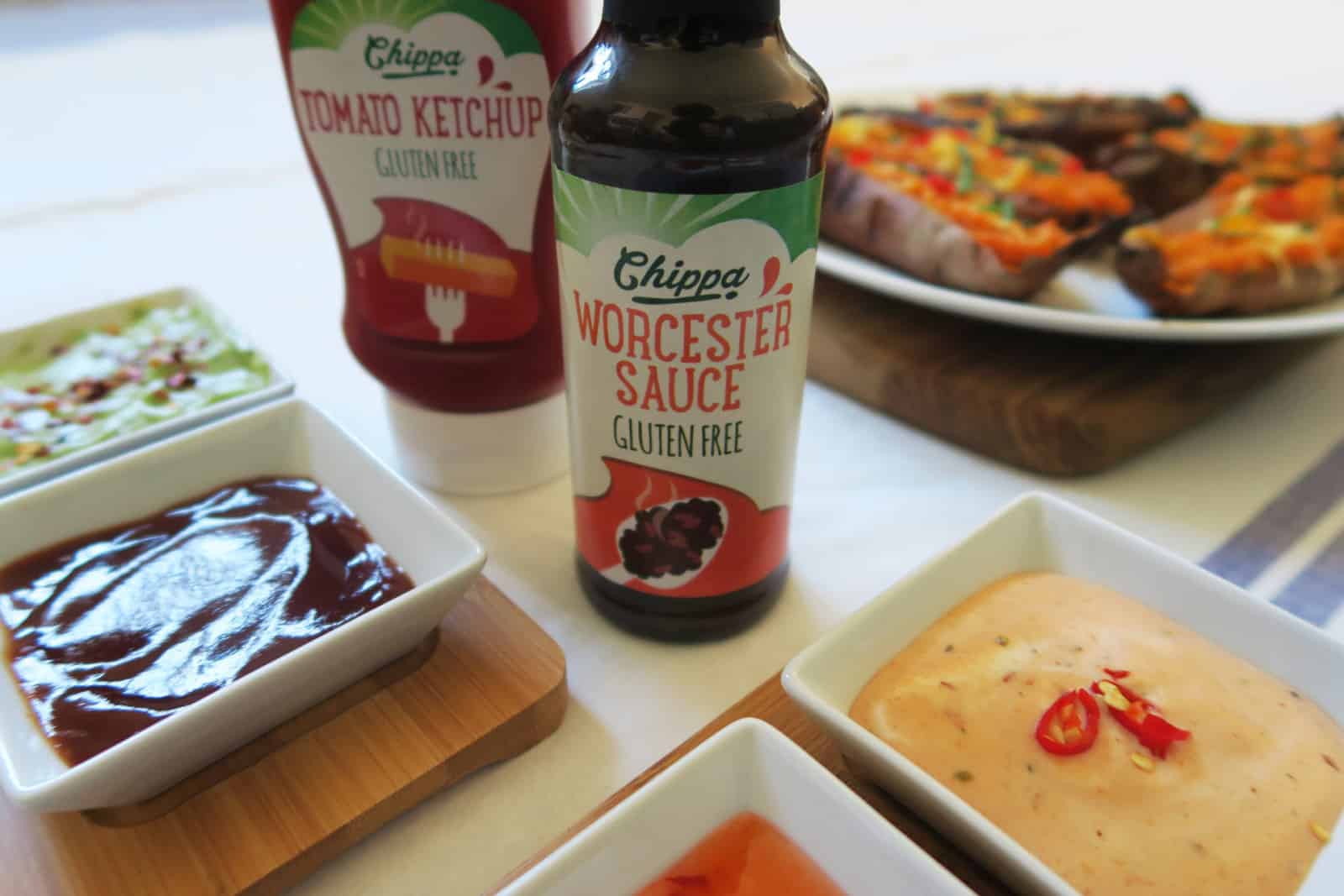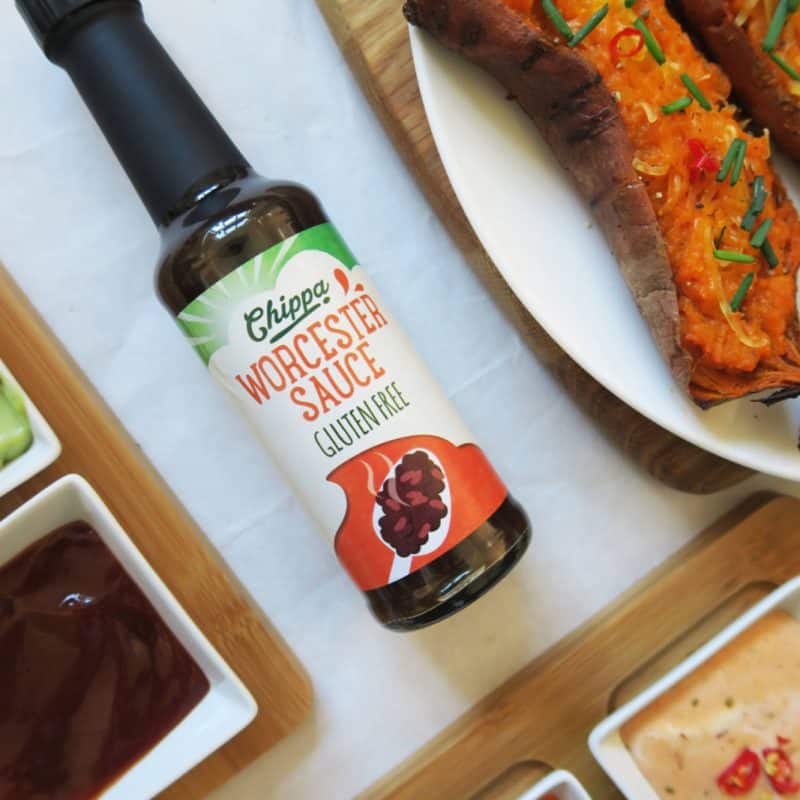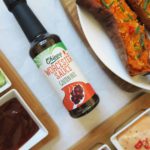 Ultimate Gluten Free BBQ Dipping Sauce
Ingredients
75

g

Tomato Ketchup

I use the Chippa Tomato Ketchup

2

Tbsp

Cider Vinegar

1

Tbsp

Agave Nectar

or honey if you're not vegan

1

Tsp

Worcester Sauce

I use the Chippa Gluten Free Worcester sauce
Instructions
In a small saucepan mix together all 4 ingredients.

Place your saucepan over a very low heat.

Allow to simmer for around 10 minutes until slightly thicker & fully combined.

Remove from the heat, & allow to cool.

5) Enjoy!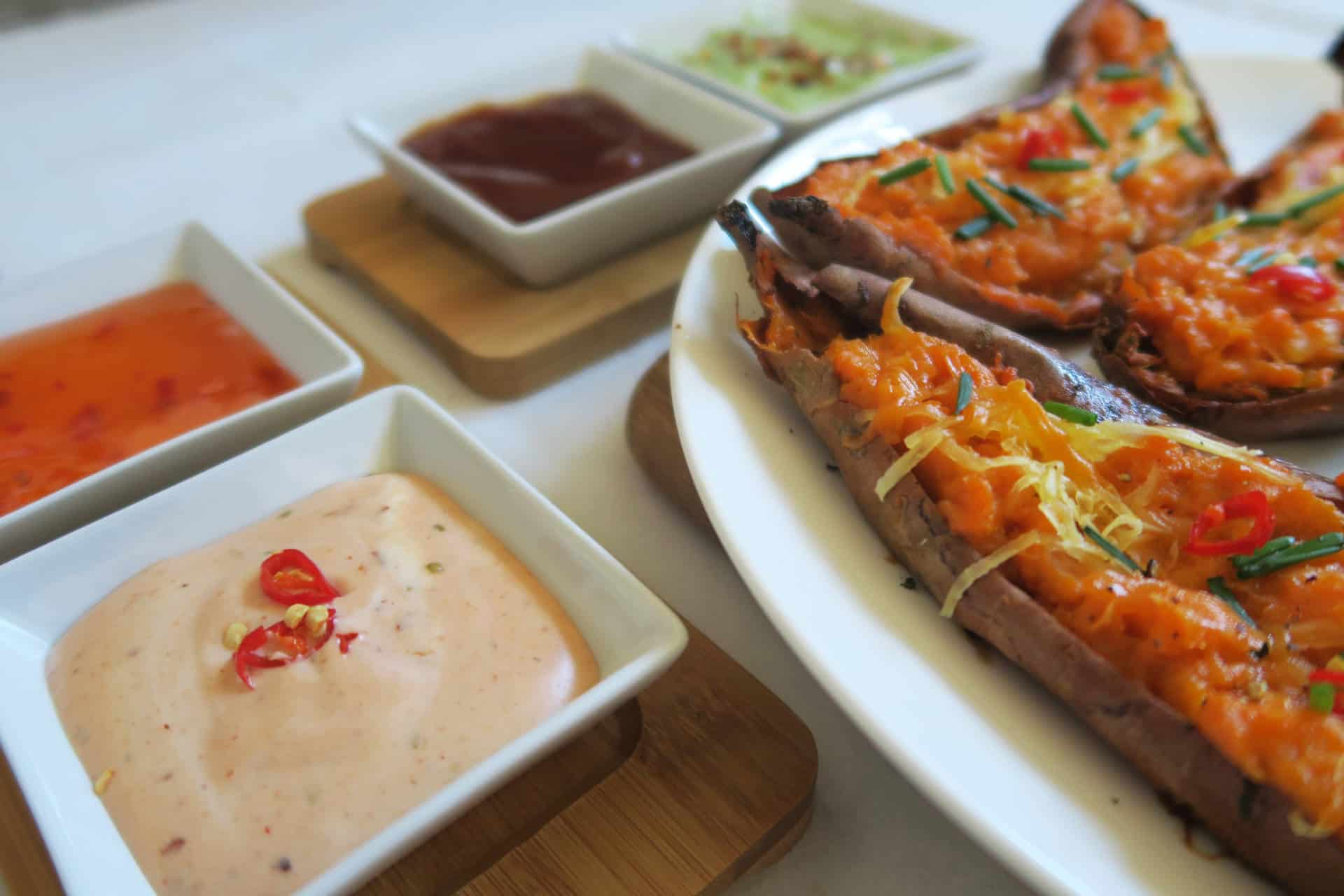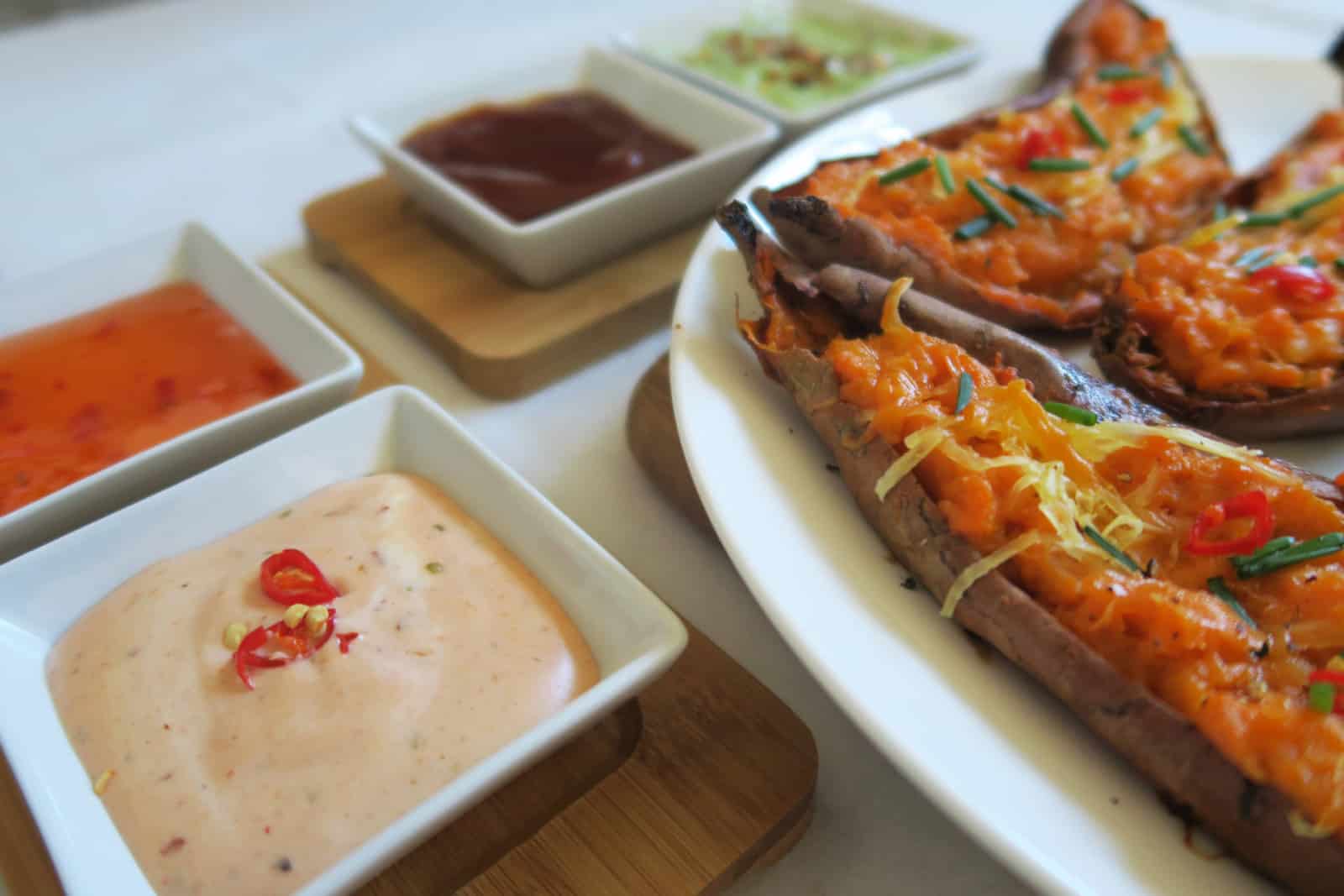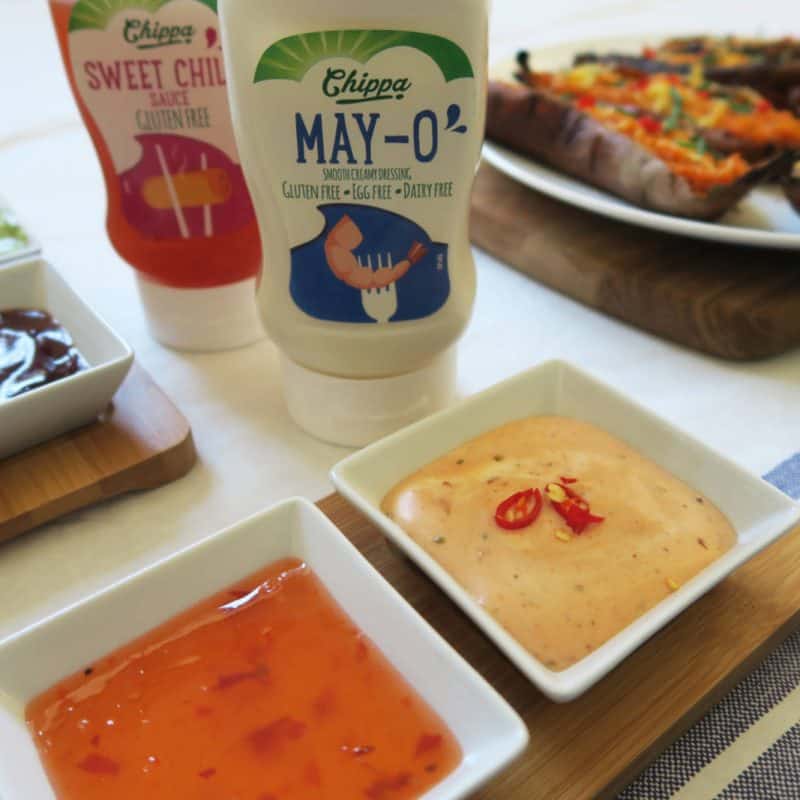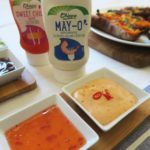 Super Simple Vegan Chipotle Mayonnaise
Ingredients
75

g

May-O

Egg Free Mayonnaise from Chippa

1/2

Tsp

Chipotle Paste

Dash of Oregano

Squeeze of Lime

Salt & Pepper
Instructions
Combine the May-O, chipotle paste & oregano in a bowl.

Season with salt & pepper.

Add a squeeze of lime to taste.
So there you have it, folks! It's pretty simple, right? Now you have no excuse for always going for the ketchup! Why not take the Chippa challenge yourself? What dips can you make out of Chippa's humble table sauces? If you're up for the challenge, you can pick up Chippa's wonderful range of free from condiments from Sainsbury's, Asda, Morrisons and Holland & Barrett.
Let me know if you decide to create my gluten free bbq sauce, my vegan chipotle mayo or even my vegan avocado dip. Which is your favourite? What did you create during your Chippa challenge? Let me know in the comments below, or on Facebook/Twitter.
Thanks for reading,
Becky xxx