Hello All! It's April Favourites time! I've had a lovely April, I hope you have too? It's been busy with the new house having some updates, the free from food awards & lots of other exciting changes! I love this time of year… summer is on the horizon!
Doisy & Dam Chocolate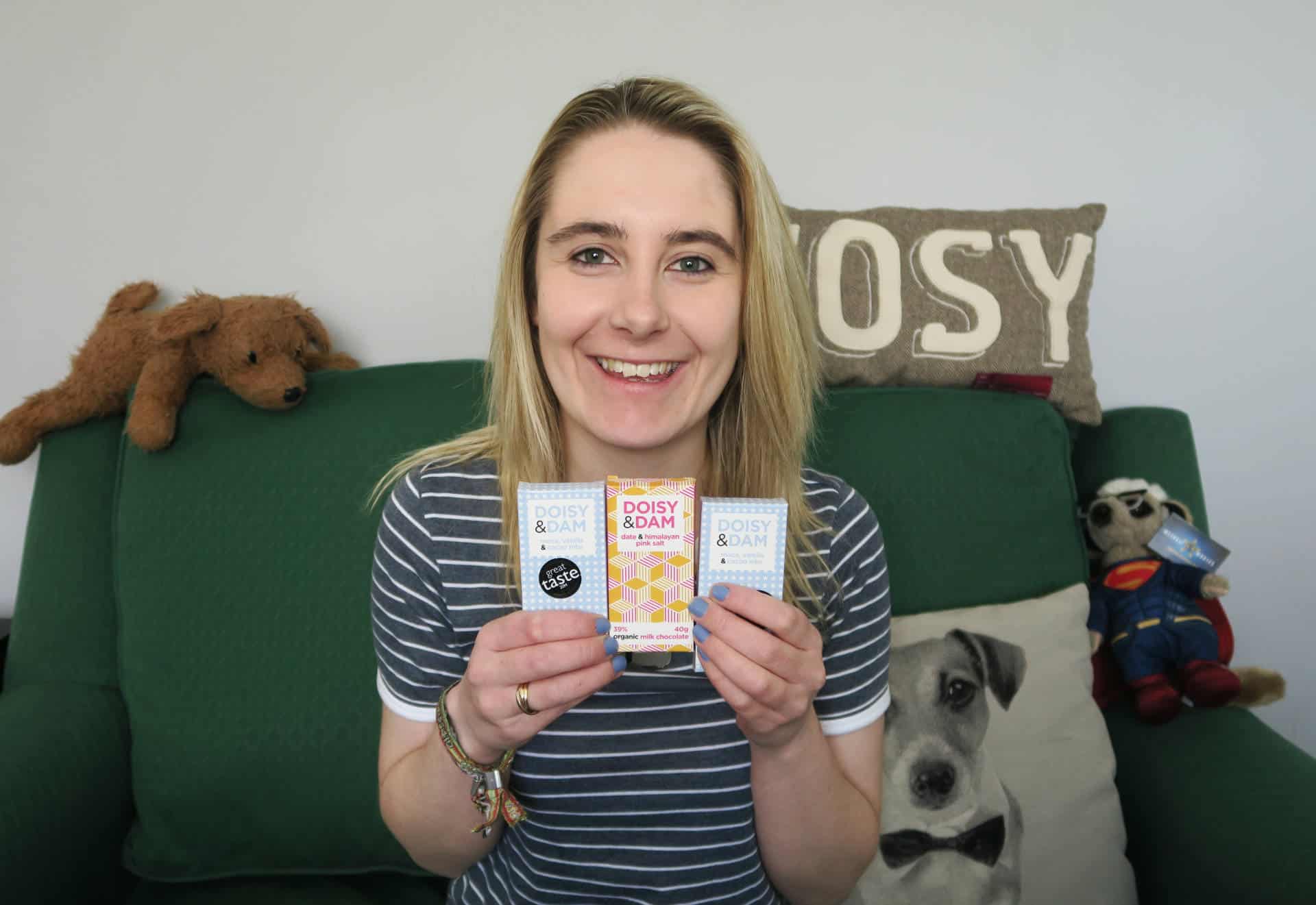 I am a massive fan of Doisy & Dam, you probably know this as I have written about it in the past! The thing is, I love Doisy & Dam chocolate so much, I thought I'd tell you all about it again! My local coffee shop, Harris & Hoole sells it at the till so I often grab a bar each time I pop in. Basically Doisy & Dam chocolate is all gluten free & all their dark flavours are vegan/dairy free too. I love that the Maca, Vanilla & Cacao Nibs flavour, it's delicious and has an amazing crunchy texture too. The Coconut & Lucuma dark chocolate is also amazing. Basically, it's the perfect chocolate in my opinion to have just after dinner for that little bit of sweetness you crave.
Game of Thrones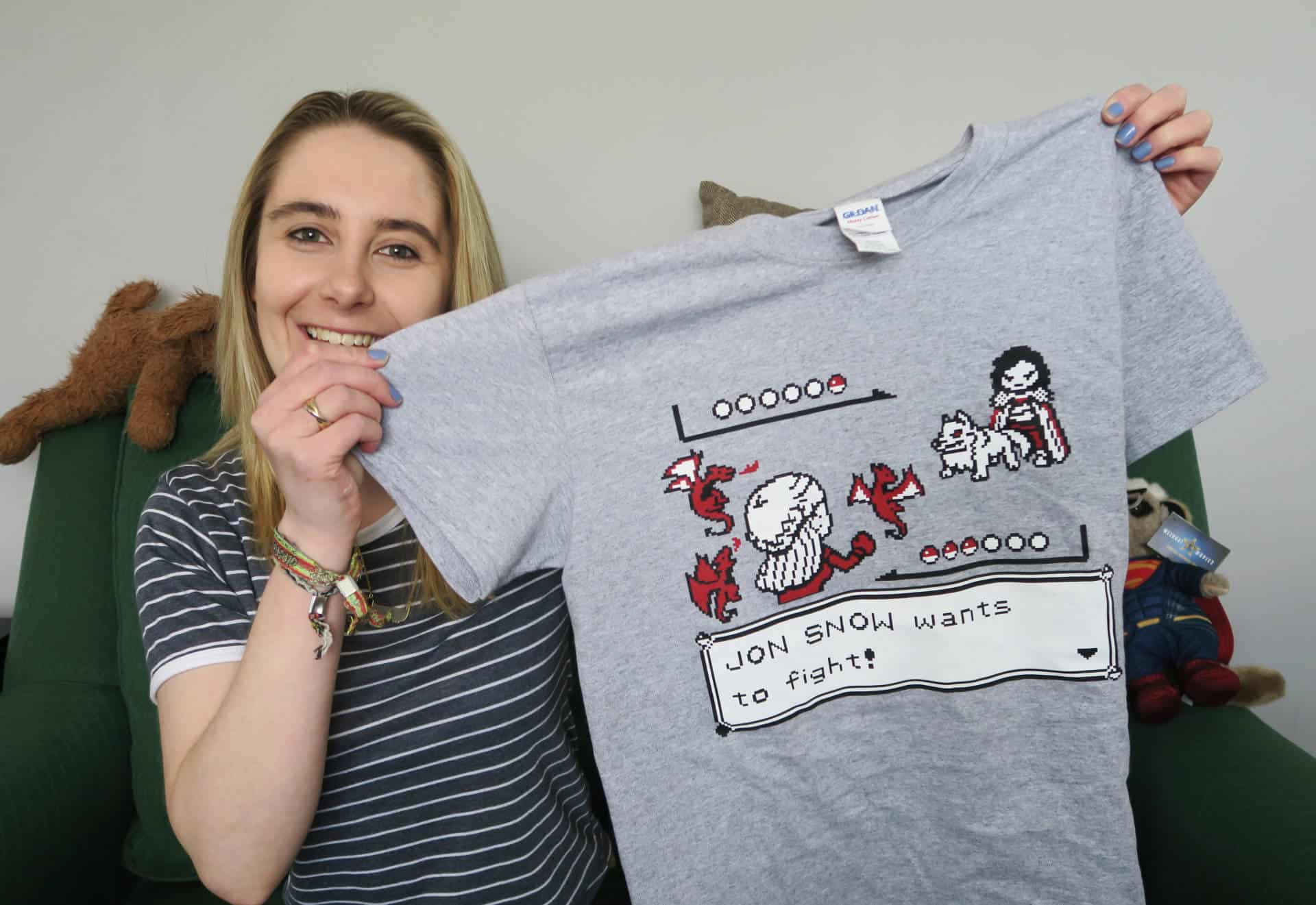 Well this was an obvious favourite for April I think! Game of Thrones returned for season 6 this week… I've been patiently waiting for months! Mark & I got so excited this month about the Game of Thrones return that we have been re-watching season 5 over the past few weeks which has been super fun! Game of Thrones is just the greatest programme on TV. I can't believe a few years ago I refused to give it a try because I am not into fantasy style programmes… I was so wrong. Seriously, if you haven't ever watched Game of Thrones, do it now… you have 5 full seasons of awesome to get through!
We Are Scientists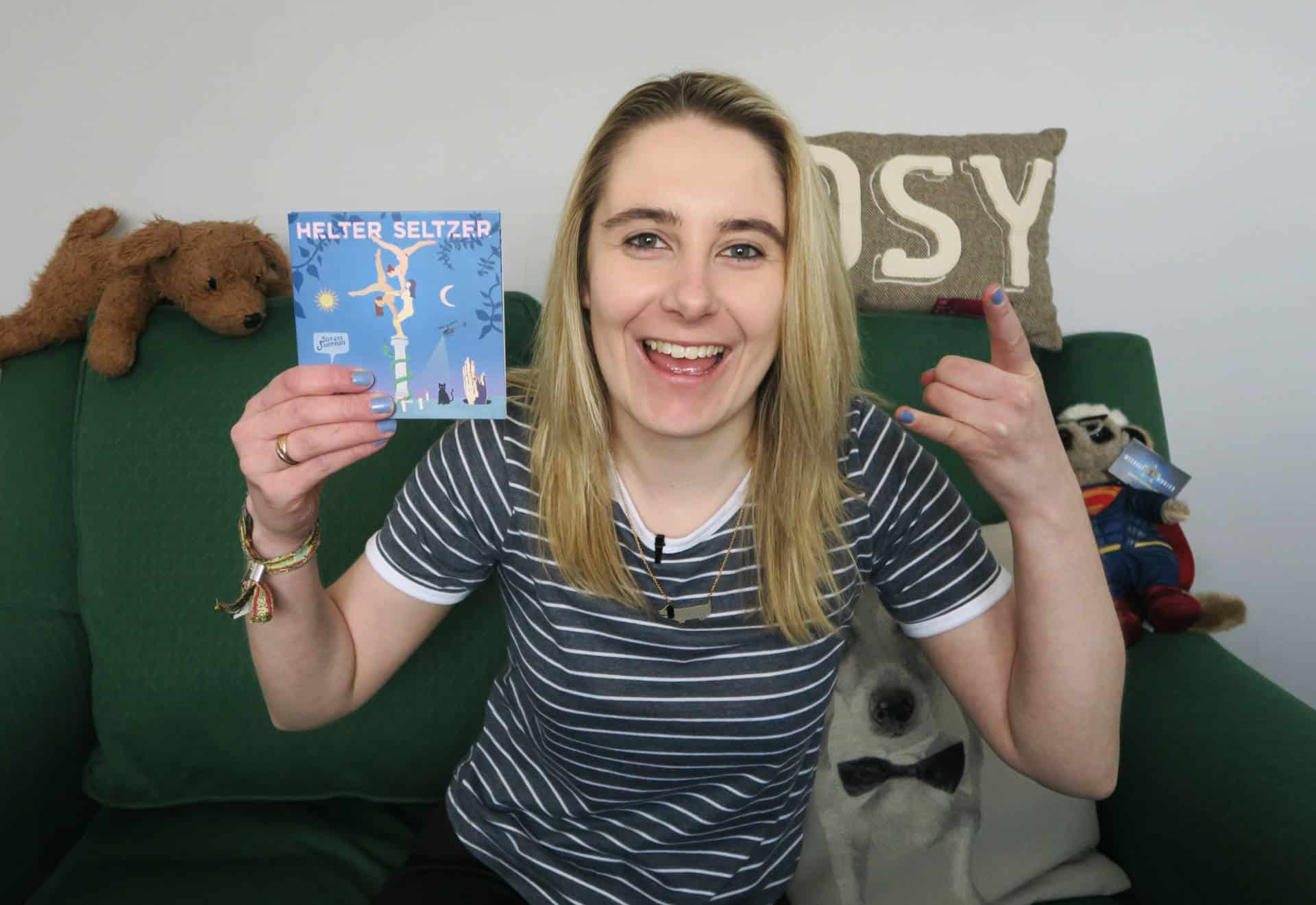 I love this band so much. We Are Scientists are, & have been for the past 10 years one of my absolute favourite bands. They are probably the greatest live band in my opinion, not just because their music is totally awesome, but their 'banter' & jokes between songs is brill. Keith & Chris are comedians in their own right & I really do love them. Mark & I have been really fortunate to have had the opportunity to interview quite a few bands in our time & we've spoken to We Are Scientists a couple of times. The last time was a few years ago when we got to have some chill out time, chatting away on their tour bus, they were even more hilarious than I had thought! Anyway in terms of their music, it's great. Check the new album out, but also, check out their very first album 'With Love & Squalor' – it's 10 years old now & it's still one of the best out there.
Eat Healthy Magazine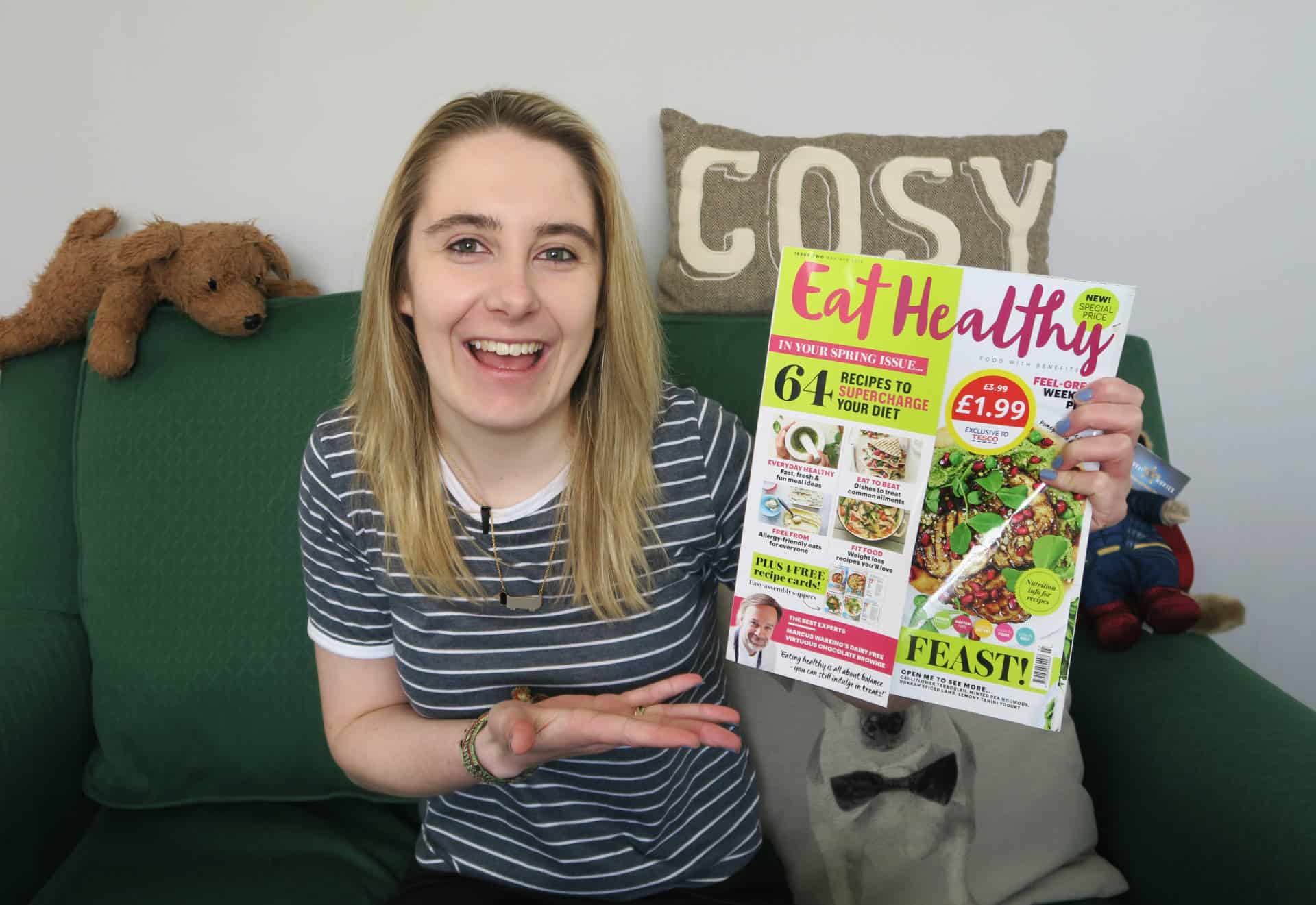 I often get drawn into buying foodie magazines in the supermarket, so I feel like I have quite a lot to compare Eat Healthy too. Eat Healthy, I think… is a fairly new magazine in the foodie world & in my opinion it's one of the best. It's filled with loads of free from recipes that are simple to make too. Everything looks delicious, and, as well as being healthy, actually looks like food I would definitely consider cooking myself. Too often foodie magazines are filled with dishes that look pretty but to make them can be expensive and tricky; Eat Healthy Magazine seems to be one of the few exceptions to this rule. Another great thing about Eat Healthy & why I put it in my April Favourites is that it is cheaper than the rest. The issue I have in the photo above was only £1.99 & I just picked up issue 3 which, though it has increased… is still only £2.99… I often spend £4.99 – £5.99 on a magazine, so this is great!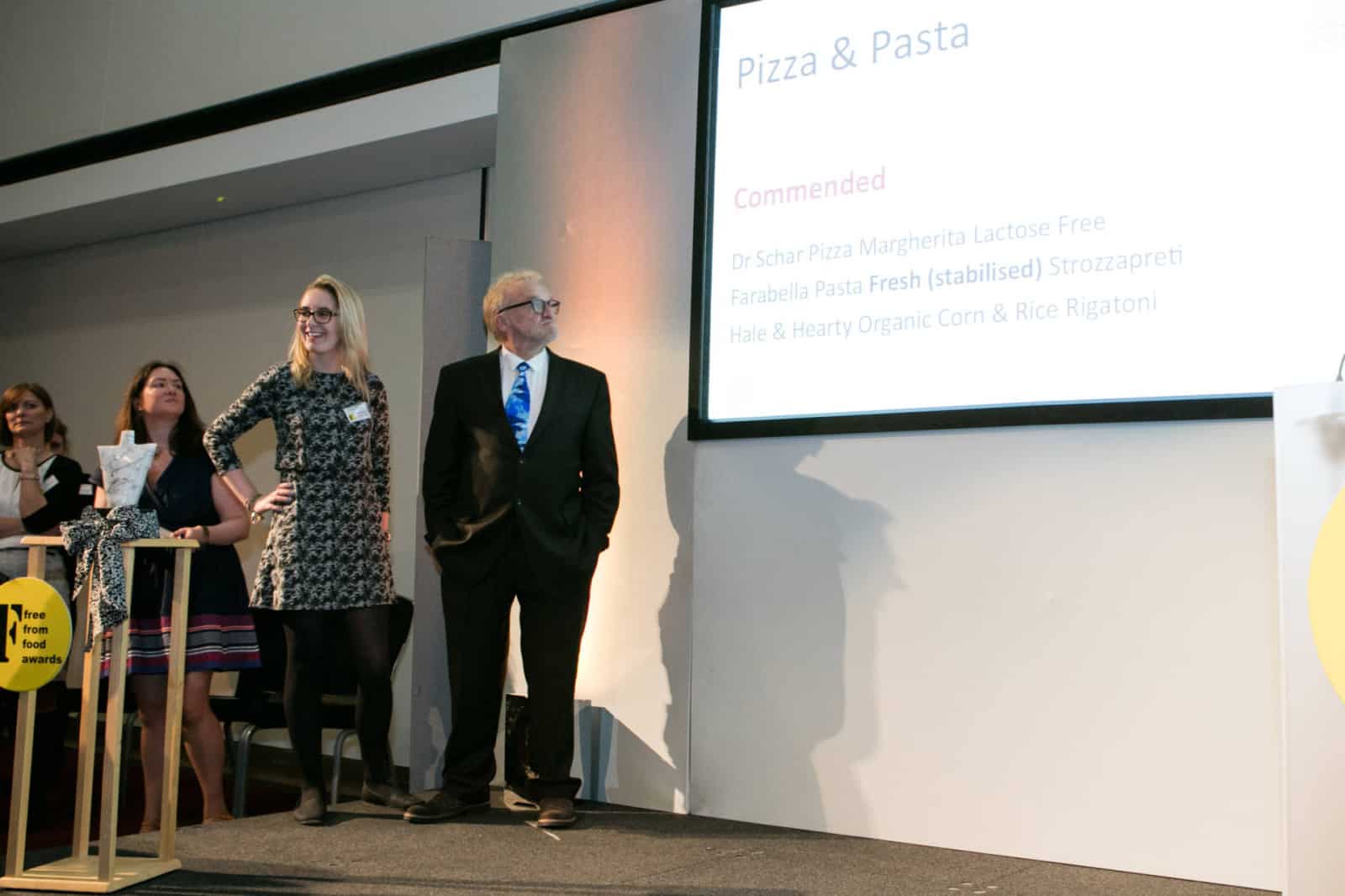 The Free From Food Awards 2016 took place on the 26th April, an event that has always been in my calendar whether I'm attending or not! Basically, the Free From Food Awards for me is a great opportunity to discover loads of new & different free from products. This year I attended the event & even sponsored a category (Free From Pizza/Pasta), it was a great event on the night for networking & meeting up with lots of people I know & love in the free from / gluten free world. As you can see from the picture above, I got to present the award to the winners of my category which were The White Rabbit Pizza Company. White Rabbit Pizza create a whole range of delicious organic, gluten free pizzas with a whole host of toppings too. Oh & the overall winner was Nutribix! Now I have been a massive fan of Nutribix since the very beginning, having been part of the launch of them last year. I was incredibly pleased & proud to see that gluten free weetabix won through! Congratulations to everyone involved, keep making amazing free from products for us to all enjoy!
House Update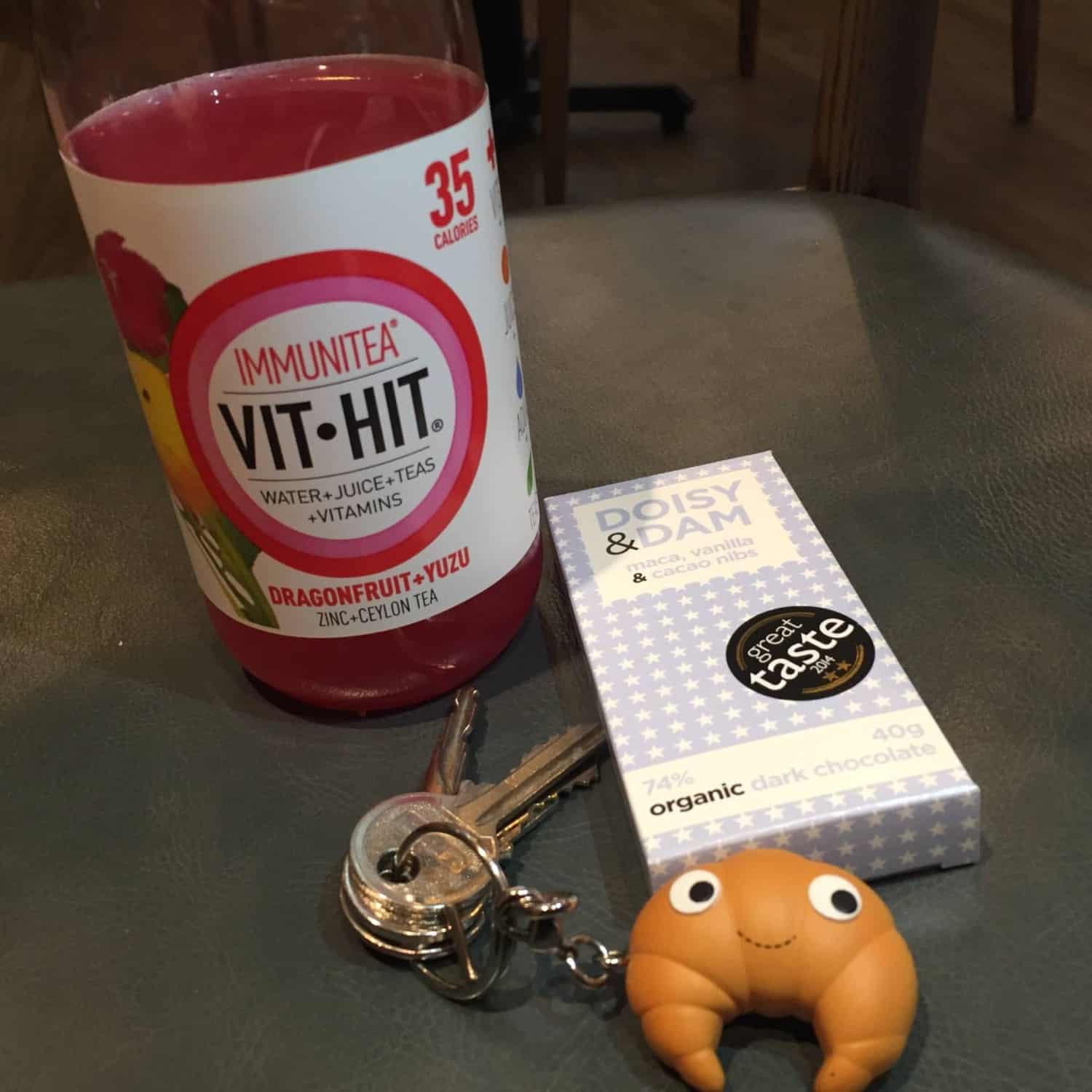 & last but not least I thought I would give everyone a house update, as our new house is my permanent favourite thing every single month! We are very shortly going to be moving in… over the past week we have had the ceilings plastered to get rid of the artex (a very messy job), we've also had brand new lighting put in which is exciting and looks really cool! I spent the other Friday night looking up about boilers… at 25 years old, I felt really cool doing this…! But yeah, other than a lick of paint I think that's all we are going to do for now! Next up will be saving our pennies for more changes… being the foodie that I am, I would love a new kitchen… so that's next on the list… but it might be a while before we can afford it! Stay tuned for more house updates!
So…
That's it for this month's favourites! Let me know what your April favourites have been, whether they be a food, drink, TV show, film, book, event, organisation, person, clothing… anything at all! Just drop me a comment below, or on Facebook/Twitter.
Thanks for reading & watching my April Favourites & look out for my May favourites!
Becky xxx
Comments