When Mark first came to visit me while I was at University in Manchester, Pizza Hut was the first place that me and Mark went to for lunch. Funnily enough, Mark had never been to Pizza Hut before so I was more than happy to educate him! But get this, now you can get Gluten Free at Pizza Hut!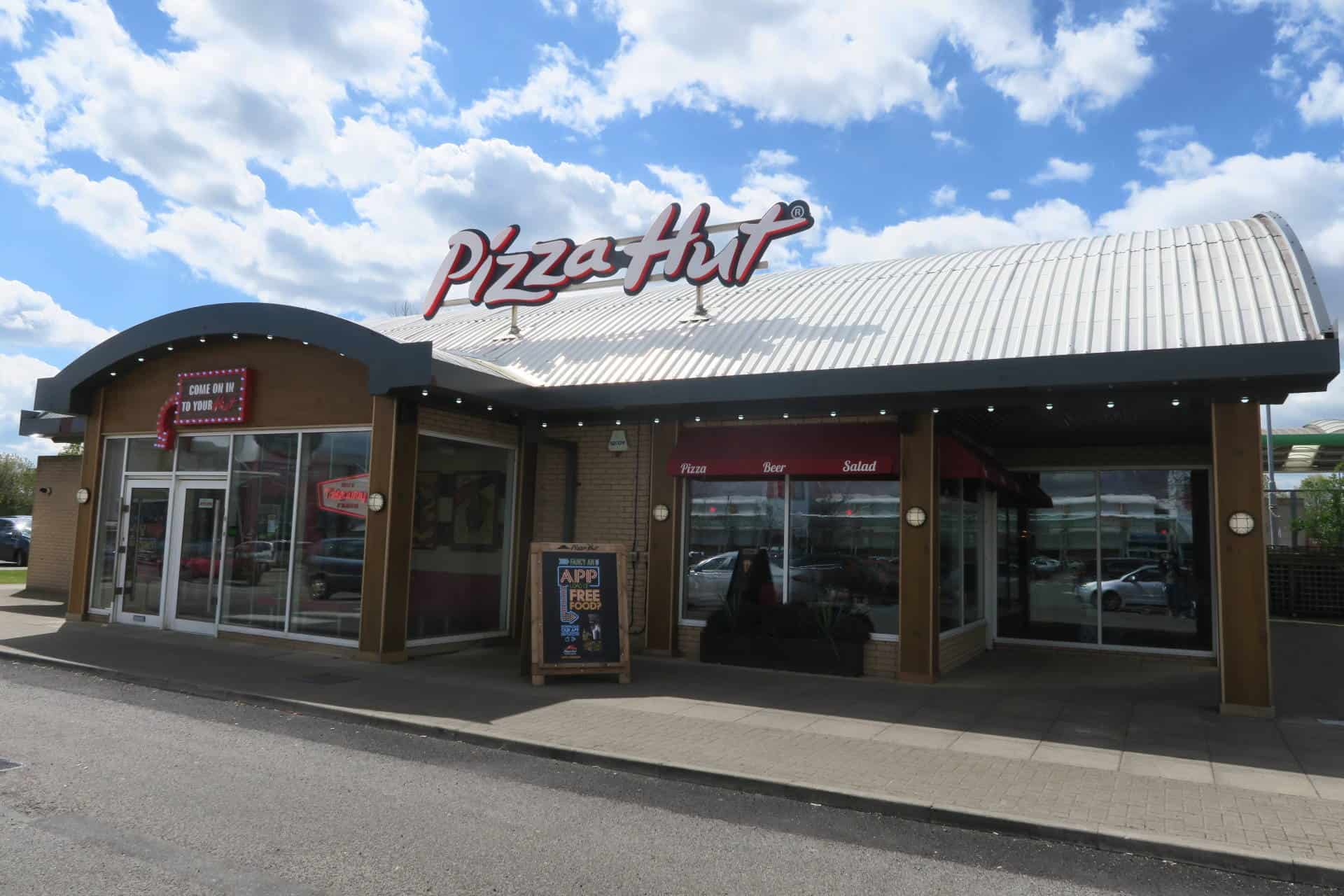 After multiple salad bar trips, a glorious pizza arrived, loaded with cheese and proudly adorned with a truly epic amount of topping! They were so huge that we even had some to take home with us (which we then ate the next morning, oh how I miss the student life!) We even continued our Pizza Hut tradition when I moved to Brighton and we regularly stopped by when we were at home in Colchester.
I should probably mention that this was 7 years ago, long before I couldn't eat gluten. Since experiencing digestive issues (some of which would easily put you off your pizza, so I won't go into them!) me and Mark had to sadly part ways with our little Pizza Hut tradition and we sort of just stopped going out for pizza all together.
So back here in the present day, I was over the moon to be invited to go gluten free at Pizza Hut! In case you didn't know already, Pizza Hut restaurants across the UK are now accredited by Coeliac UK and all have a lovely gluten free base at the ready. Me and Mark were quick to oblige and immediately headed down for a gluten free at Pizza Hut dinner.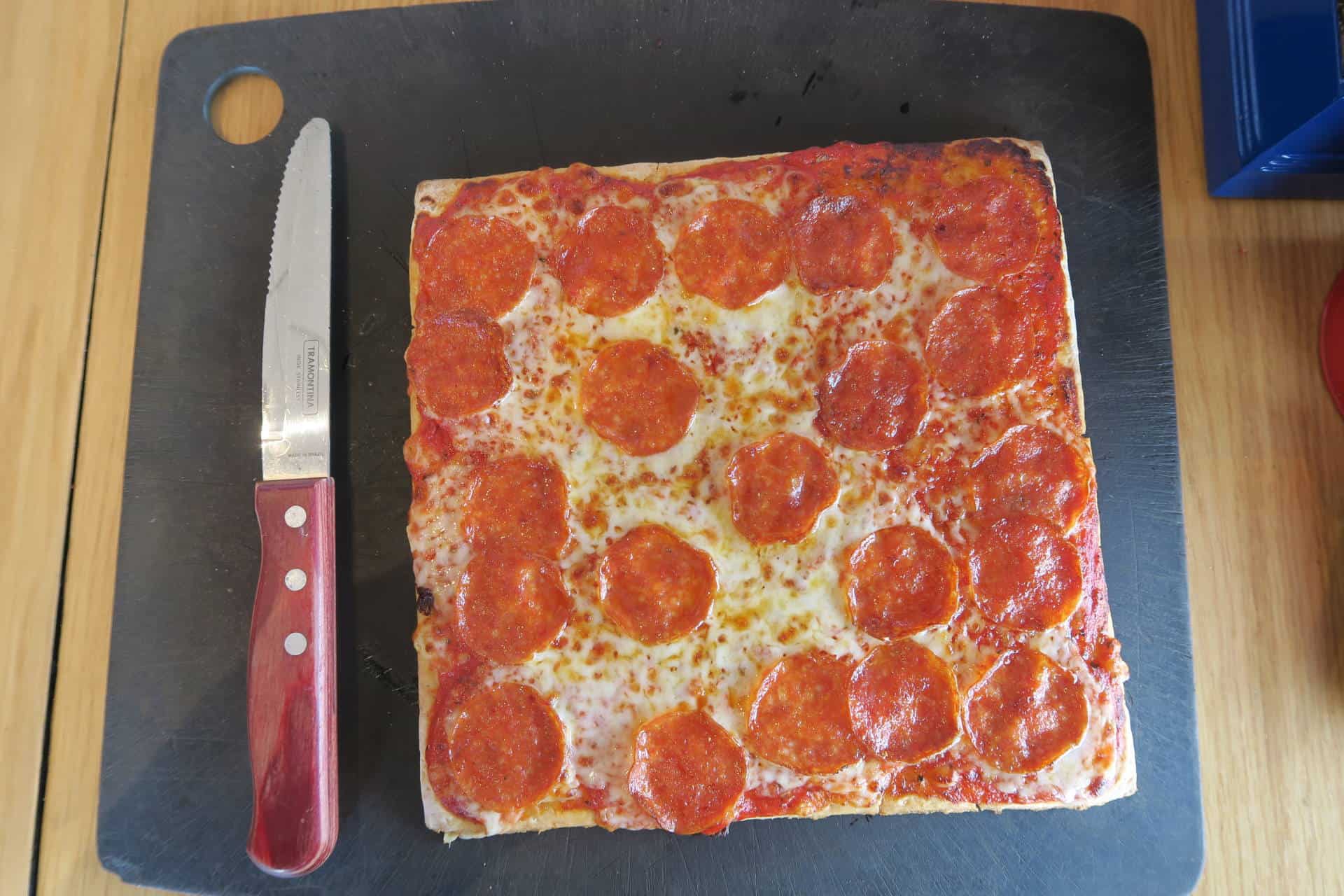 The two of us are a formidable test for any restaurant as, apart from myself who cannot consume gluten, Mark is also lactose-intolerant. I'm always happy to recommend any restaurant who can cater for us both without making us feeling like 'problem customers'. You can usually find us walking from restaurant to restaurant, frowning at menus due to the lack of options for the both of us! Most places are often stubborn with adapting dishes too.
After being seated, one thing was immediately noticeable – Pizza Hut looks pretty slick in comparison to when we used to go! I noticed that the Manchester Pizza Huts have had a massive refurb any my local Colchester branch was no different. Their menu has had a revamp too, but if you're gluten free, you may wish to avert your eyes in fear of contracting serious food envy! But anyway, let's get back to the important part: gluten free at Pizza Hut!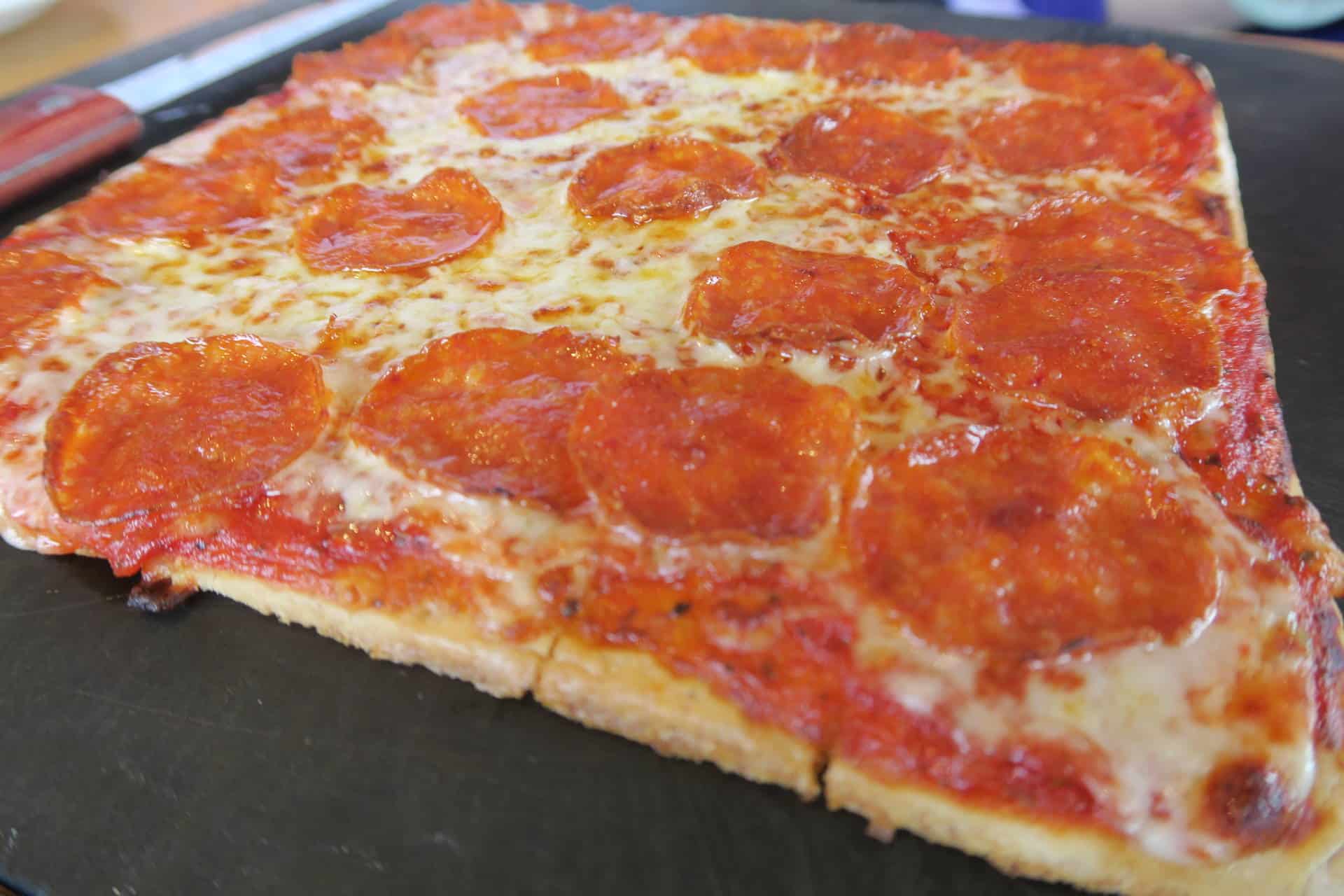 The Pizza Hut gluten free base is rectangular so it can be easily identified upon arrival (you certainly won't mistake it for a non-gluten free base) which gave me immediate peace of mind that I had the correct order. It's sort of in between a thin base and deep pan and out of the many pizzas I've tried, it's most definitely in the premier league of gluten free pizza bases! It certainly doesn't taste 'gluten free' (if you know what I mean!), it wasn't super crisp but it was lovely and golden, which I can't say for many gluten free bases, even after cooking. Gluten free at Pizza Hut is definitely right up there with the best.
Whilst Pizza Hut don't yet do a dairy-free or vegan cheese for Mark, the staff were quite happy and understanding of our request for a 'no cheese' pizza. It seems a little funny to say it, but a lot of restaurants get a little unnecessarily flustered when taking our order. Either they'll try and give us both a gluten free base or they'll start trying to take my cheese away! Fortunately, there were no issues at our Pizza Hut, so we needn't repeat our order five times.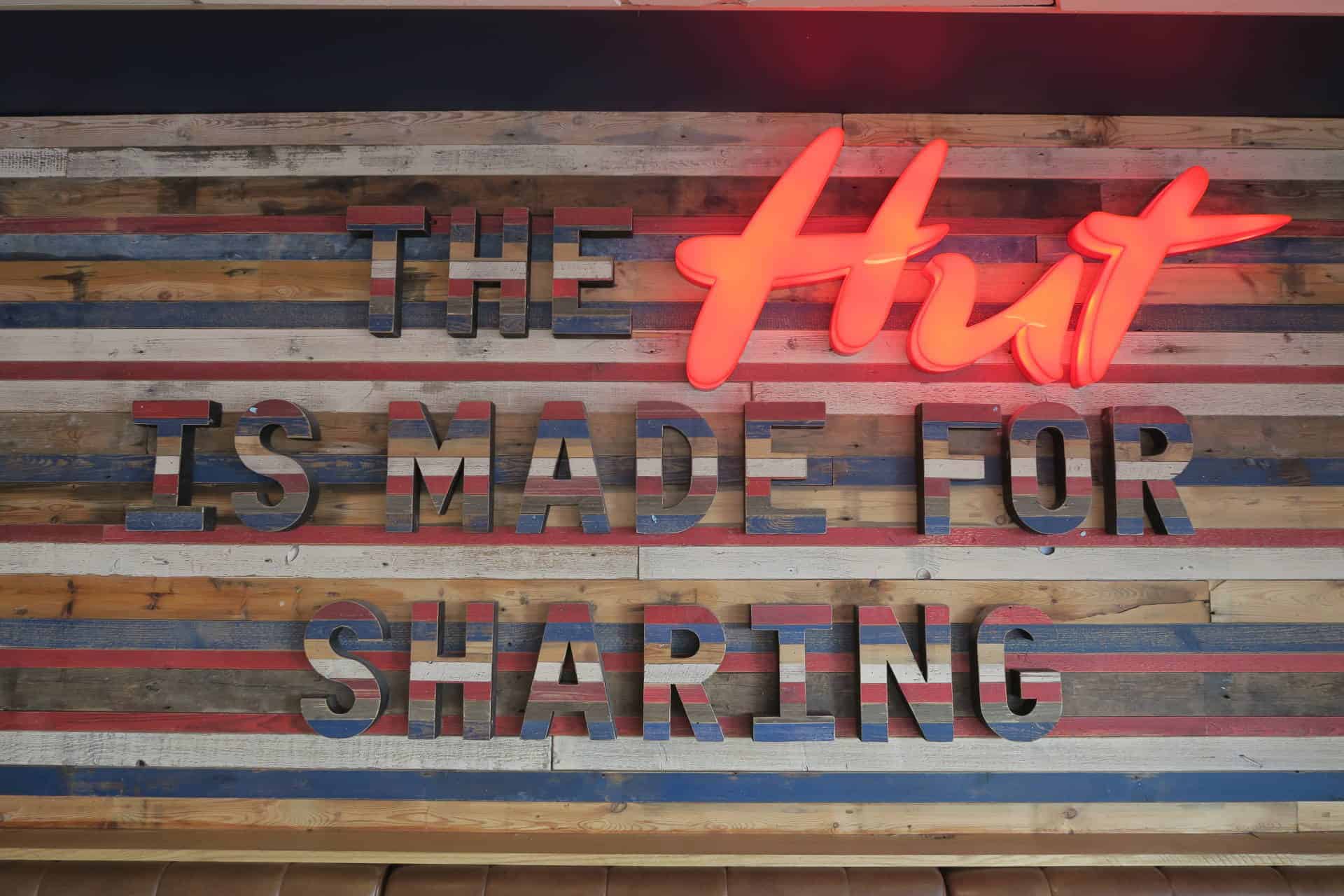 Me and Mark both had a wonderful dairy and gluten free trip down memory lane at Pizza Hut. As I said, any restaurant who can cope with me and Mark deserves a little salute, so this post is our little salute to our old favourite: Pizza Hut! I'd gladly recommend it as a place where you can eat gluten free with pizza mind 😉 Let me know what you think of gluten free at Pizza Hut by dropping a comment below, or on Facebook/Twitter.
Thanks for reading,
Becky xxx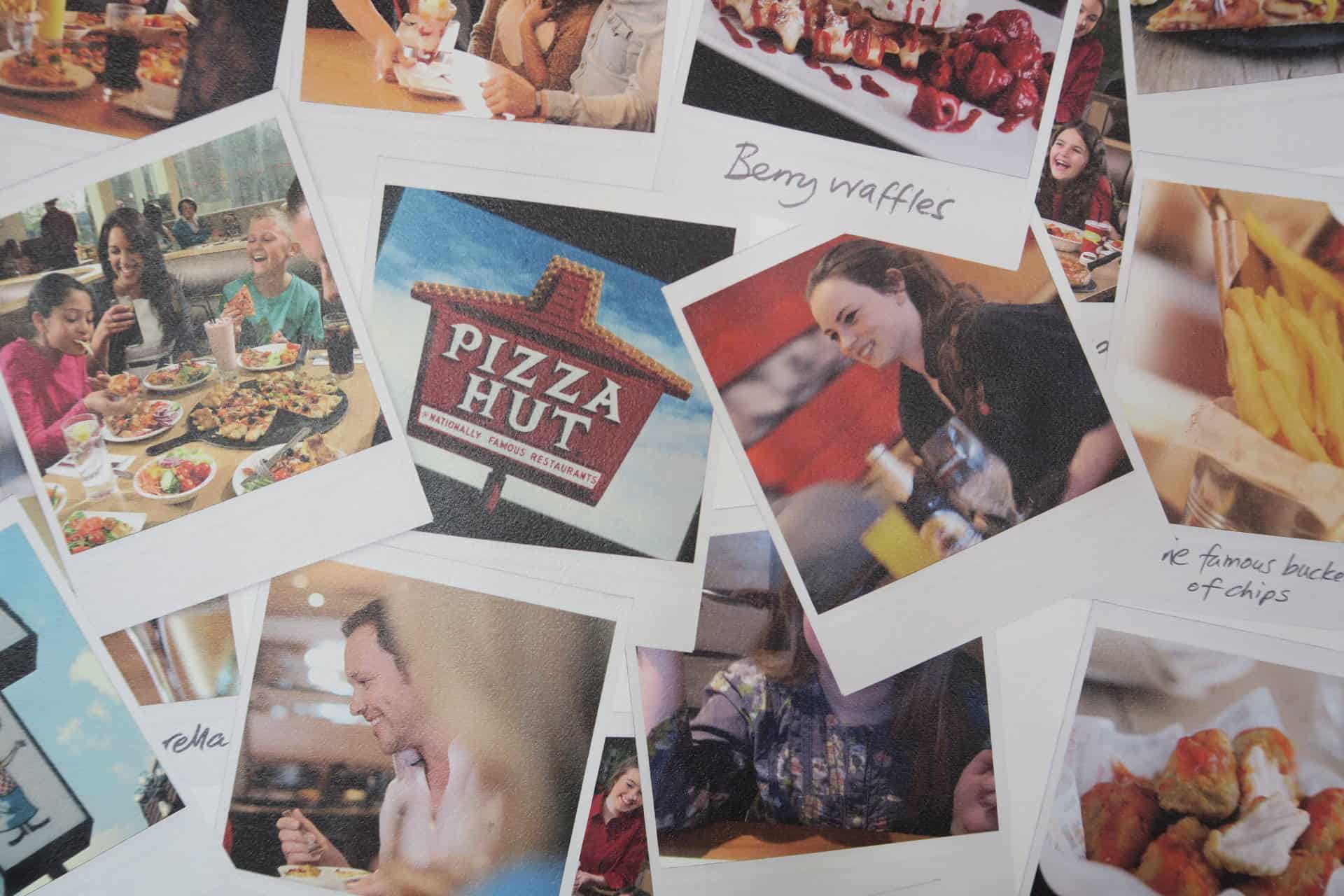 Comments