Discovering a delicious, organic, SUPERfood brand of chocolate has been epic. Who would have thought Quinoa, Smoked Tea or Sprouted Buckwheat would go so well with chocolate?! Doisy & Dam clearly know what they are doing!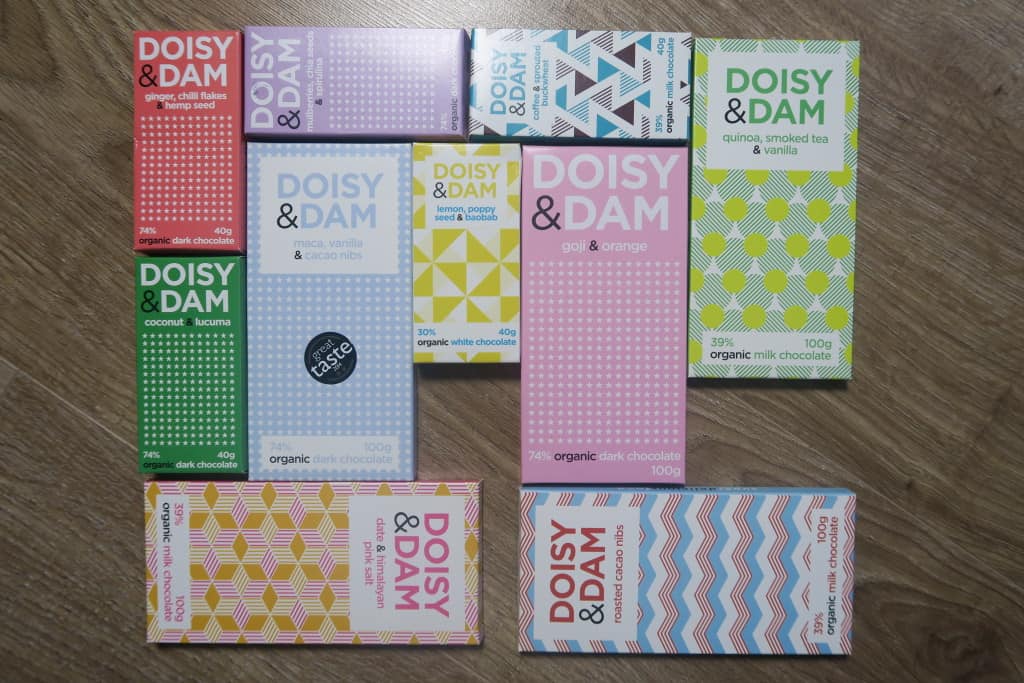 I have become a massive chocolate lover over the past few months. I never used to care that much for chocolate. As a child, I often didn't even get round to eating my Easter Eggs, let alone my Christmas Selection Box; but now, me & chocolate have become much better friends!
I've definitely come to love dark chocolate a lot more than I ever used to, but on occasions a little milk chocolate & white chocolate definitely doesn't go a miss either.
I discovered Doisy & Dam in Planet Organic recently. The packaging is incredibly bright and inviting; then, to notice that Doisy & Dam chocolate isn't just any old chocolate but 'Superfood' Chocolate, made me even more intrigued.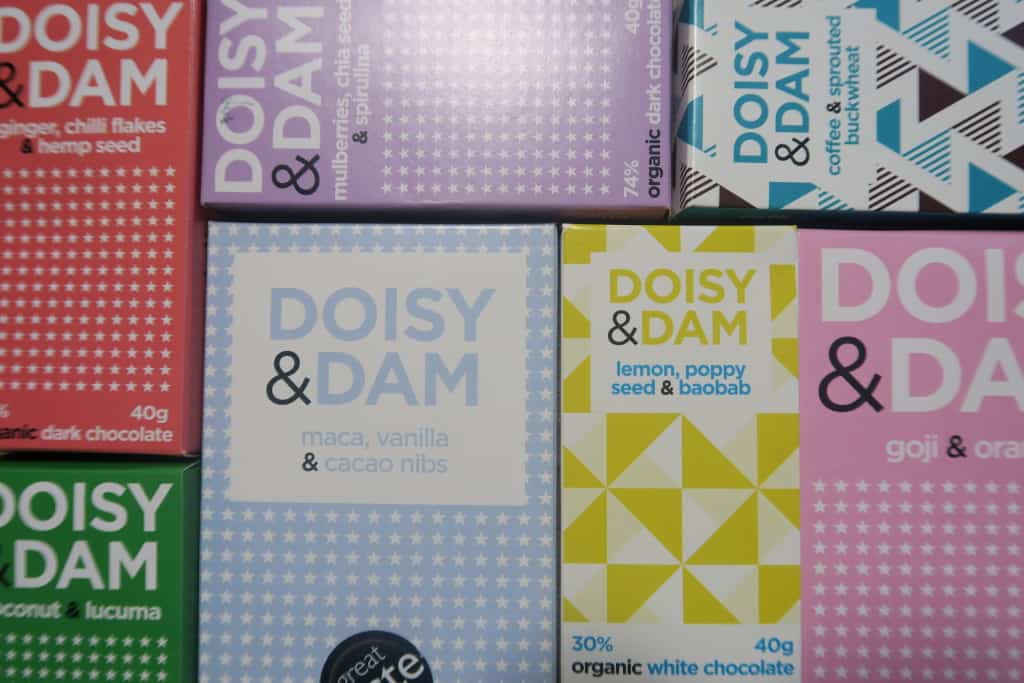 There is a huge selection of flavours, all of which are gluten free. All the dark flavours are both vegan & dairy free too. I must admit, over the past month (it's been Christmas & my birthday!) having tried every single flavour Doisy & Dam currently offer… the dark chocolate flavours have been my favourites:
Maca, Vanilla & Cacao Nibs – 74% Dark (Vegan) – the crunchy cacao nibs throughout are amazing.
Goji & Orange – 74% Dark (Vegan) – tastes better than Terry's Chocolate Orange, enough said.
Coconut & Lucuma – 74% Dark (Vegan) – I love the little bits of coconut in the texture!
As well as the superfoods contained in my favourites, Baobab, Spirulina, Sprouted Buckwheat, Quinoa & Hemp Seed all feature across the Doisy & Dam range of flavours! I must also admit the Date & Himalayan Pink Salt Milk Chocolate is something very special, as is the Quinoa, Smoked Tea & Vanilla. I know some of these flavours sound a little quirky… but quirky is definitely a good thing with Doisy & Dam. They had their tastebuds in perfect working order when carefully selecting these flavour combinations.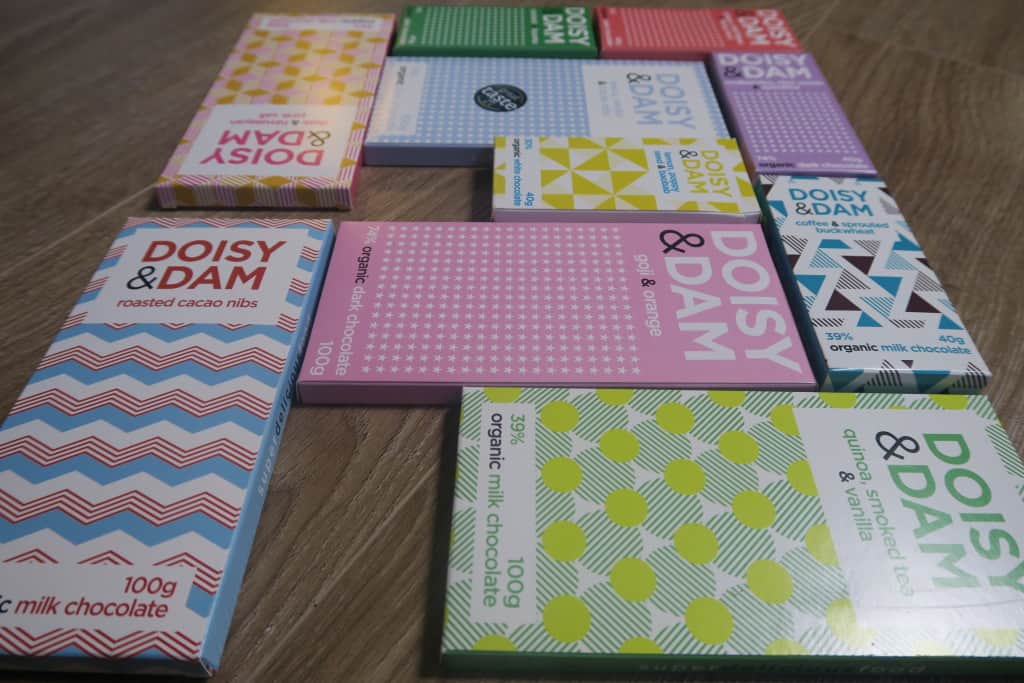 Doisy & Dam chocolate seems special, like it shouldn't be eaten everyday because it's so SUPER! However, I beg to differ having thought this exact thing initially. For me eating the very best quality as much as you can is really the way to go. All of the Doisy & Dam range is organic, full of natural ingredients + 'Doisy & Dam right delicious!'
I would really recommend grabbing a few bars next time you are picking up some chocolate! I know that both Planet Organic & Whole Foods stock it, but plenty of other shops across the country do too. Additionally, you can buy Doisy & Dam online on their website… click here to take a look! Let me know if you do & what your thoughts are on these delicious superfood chocolates! Just leave a comment below, or on Facebook/Twitter.
Thanks for reading,
Becky xxx
Comments