Dragon's Den is a light at the end of the tunnel for many small businesses, including many gluten free brands. Here's a few of our favourites that you may have missed over the years.
You have to be brave to step into the firing line on Dragon's Den, but these four gluten free brands stood their ground and pleaded their case. Not all stories ended in an investment, but here's a few highlights from when gluten free and the Dragons went head-to-head:
Northern Ireland's Claire Hunter and Colum McLornan appeared on Dragon's Den in August 2015 looking for £60,000 for 15% of their gluten-free food business, Rule of Crumb. After receiving two offers from Deborah Meaden and Sarah Willingham, Claire innocently suggested that both women could potentially share the investment. Taking this as a sign of non-commitment, Meaden withdrew her offer, with Willingham following thereafter and the pair shockingly left the Den empty handed.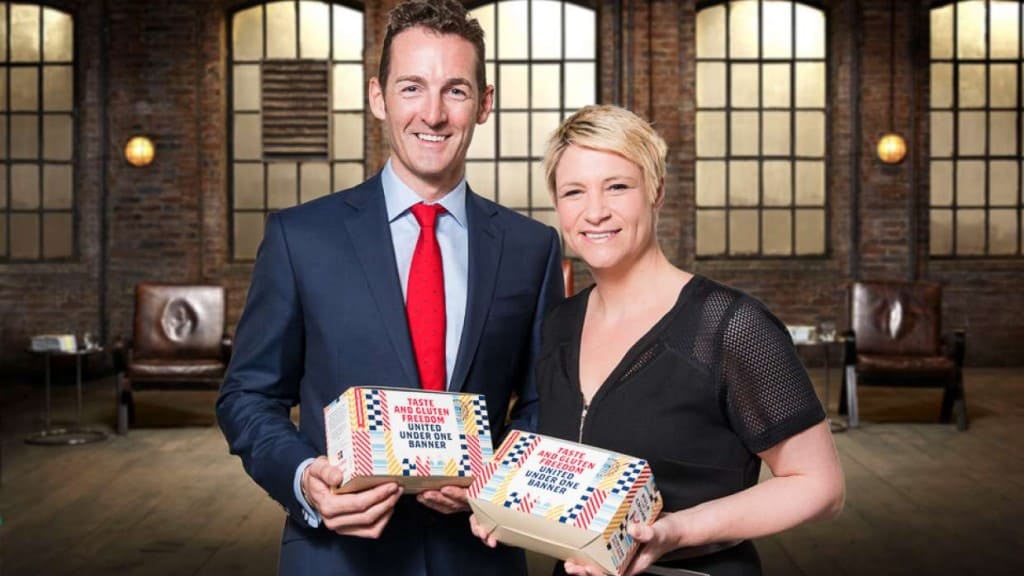 Where are they now?
Rule of Crumb's delicious gluten free products still continue to be available across the UK and Ireland and will soon be stocked in Ocado in the future. Whilst they didn't go home with an investment, their gluten free chicken goujons are the best investment you'll ever make! I also tried their delicious gluten free muffins and they're some of the best I've ever found!
Kirsty Henshaw of Preston first appeared on Dragon's Den back in 2010 looking for a £65,000 investment in return for 15% equity in her free from frozen dessert business, Worthenshaws. After an emotional pitch and an interrogation from the Dragons, Kirsty received an offer from Theo Paphitis of £100,000 for 40% of the business. The entrepreneur secured £65,000 for a 30% stake in her business from the united forces of Peter Jones and Duncan Bannatyne.
Where are they now?
Though the brand Worthenshaws was popular, market research highlighted that people identified with Kirsty as a busy, young, entrepreneurial mum. Shortly thereafter, Kirsty's chilled gluten, wheat and dairy-free ready meals were born. They're currently available from Asda, Sainsbury's, Waitrose, Ocado & Budgens. After the phenominal success of Kirsty's free from ready meals, Kirsty recently launched her own range of Kid's Kitchen ready meals that are perfect for kids. It's not surprising that Kirsty is now the Queen of free from ready meals!
Rachel Wicklow from Scotland appeared on Dragon's Den in 2015 with her gluten free vegetarian sausages, Secret Sausages. After seeking £50,000 for a 15% stake in her company, the Dragons gave Secret Sausages more than a good grilling. Nick Jenkins didn't see eye to eye with the concept, suggesting that vegetables should be "celebrated", not hidden.Though Deborah Meaden was interested in the concept of the sausages, which are made from a vegetable skin, she simply did not like the flavour of them. Rachel left the den empty handed.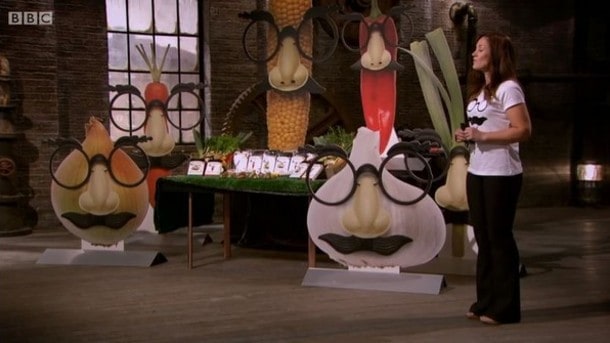 Where are they now?
Secret Sausages continue to spread the word of their gluten free vegetarian sausages and are currently stocked in most Holland & Barrett stores and Ocado. We've tried a few Secret Sausages (I reviewed them too) and I certainly have to disagree with the Dragons on the taste test. Secret Sausages taste divine and they're 100% gluten free!
Mancunian twins Helen and Lisa Tse appeared on Dragons Den in 2012 seeking £50,000 for 20% equity in their gluten free Chinese dipping sauce business. Having honed their craft in their very own gluten free restaurant, Sweet Mandarin, their free from range of sauces went down well with the Dragons. After an offer of £50,000 for 40% of the business from Duncan Bannatyne, Hilary Devey matched the offer. The sisters later left the den with the full amount of investment and both Dragons on board at 20% equity each.
Where are they now?
Helen and Lisa's Manchester based restaurant, Sweet Mandarin, recently won an AA rosette for culinary excellence. Their range of sauces continue to thrive in the free from market and are now available from Waitrose, Sainsbury's, Ocado, Holland & Barrett, Wholefoods and Selfridges. Their sauces are also certified by Coeliac UK and made in a dedicated, gluten free and nut free environment. I recently picked up some in my latest Holland & Barrett haul and I can assure you that they're amazing!
I'm out…
Did we miss any off the list? What's your favourite gluten free brand that's appeared on Dragon's Den? If you've tried any of these wonderful gluten free brands yourself, which one is your favourite? Be sure to leave us a comment below letting us know your thoughts!
Whilst the track record for gluten free brands on Dragon's Den is far from a 100% success rate, there's no doubt that these brands have continued to do wonders for the free from market. Here's hoping to many more gluten free brands gracing the den in the future!
Cheers,
Mark x
Comments