My fifth gluten-free cookbook is OUT NOW and available to buy – it's packed with everything you'd ever need for a 100% gluten-free Christmas celebration that even gluten-eaters will love! It was released on the 31st of August 2023 in the UK and you can order a copy here right now.
One of the main reasons I wrote a Christmas book is because I wanted to ensure that no gluten-free person ever has a Christmas that was as stressful and deflating as my first. I couldn't eat a single thing, I felt like I was an inconvenience to everyone and I somehow ended up getting glutened, spending the rest of the day in pain.
This experience was followed by a decade of ups and downs which involved trying (and often failing) to reclaim all the festive foods that were suddenly placed on 'Santa's naughty list'. To be honest, I'd stopped looking forward to Christmas altogether. Yes, I had become the gluten-free Grinch!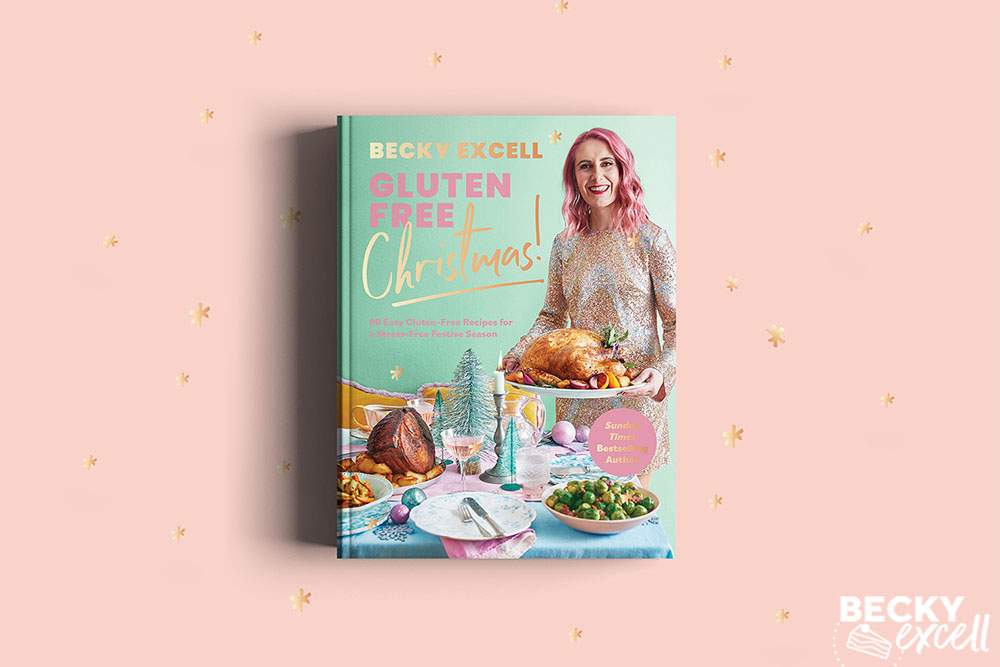 Long story short: I eventually did it! I finally managed to bring back all the Christmas foods I'd been missing and actually started to enjoy Christmas for the first time in a very long time. So whether you've been gluten-free for 20 minutes or 20 years, if any of the above sounds familiar to you, then this is most definitely the book that will banish your inner gluten-free Grinch for good!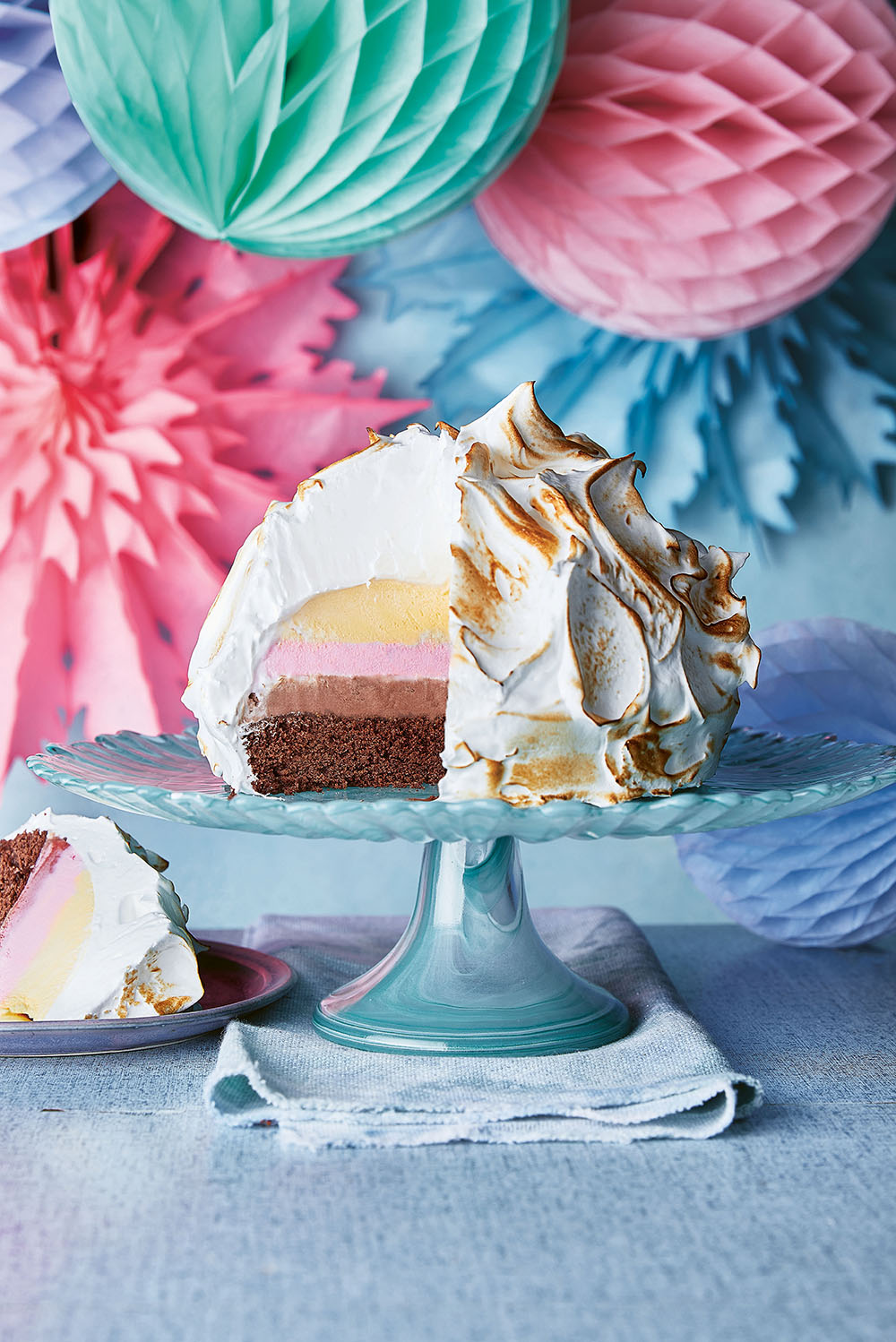 Where to buy 'Gluten-free Christmas':
Fortunately, you've got the usual selection of online retailers to choose from, which I'll list below. Of course, don't forget to check independent book shops too, but bear in mind that this is a seasonal book so who knows where it'll pop up (or not!) after its release?
What is 'Gluten-free Christmas'?
It contains 80+ easy, stress-free recipes for everything you could ever need for the ultimate 100% gluten-free Christmas. That includes everything from from the glorious 'main event' and crowd-pleasing desserts, right up to mind-blowing festive party food, essential festive baking, edible gifts and game-changing ideas for all those leftovers ✅ See the photos pictured on this page for an idea of lies hides within, or check the recipe reveal video below.
The intro chapter contains 'real life' guides to surviving Christmas on a gluten-free diet. As some of you might know already, the festive period presents its own unique challenges for us gluten-free folks… fortunately I've learned a TON of important lessons over the last decade and documented my best tips and advice; hopefully to ensure you don't have to learn those lessons the hard way like I did!
This book is around 60% savoury recipes, 40% desserts and bakes. Around 99% of the recipes are brand new and exclusive to this book.
Even if you don't celebrate Christmas, I've ensured there's something for everyone during the winter period. Whilst I've ensured all the festive classics are covered, I never want to write anything that excludes anyone where possible – there's enough of that already when you're gluten-free! So whether it's biscotti, macarons, melt-in-the-mouth savoury biscuits, pork bao buns, arancini, vol-au-vents, everything you'd just need for the world's best roast dinner, baked Alaska, pecan pie or baked lemon cheesecake and tons more, I promise you won't be disappointed. Almost everything in the Christmas leftovers chapter can also be made using any old leftovers, such as chicken or boiled veggies – remember that too!
Where applicable, I've also included alternative methods for air fryers – even more so than in my last book – and slow cookers too! Of course, if you don't have an air fryer then please don't fret; these are all optional cooking methods that can make things quicker or free up your (already likely very busy) oven.
YES! Just like my other books, 'Gluten-free Christmas!' contains easy swaps you can make to adapt the recipes to be dairy-free, low FODMAP, lactose-free and veggie/vegan where possible. It's super important that as many of you can enjoy my recipes as possible, so I worked really hard on testing all of these swaps!
It was released on the 31st of August 2023 in the UK and in the rest of Europe. It'll also be released on the 5th of September 2023 in the USA and Australia.
Frequently asked questions
How much will cost? And how do I get it for the cheapest price?
As a general rule of thumb, Amazon will always be a good bet for getting it for the cheapest price. Why? Because they always sneakily match the price very, very quickly if anyone undercuts them! Bear in mind this won't apply to signed copies.
Currently the price is £18.65 on Amazon – please do remember I have no control over the price of any of my books whatsoever. Of course, I will always keep you informed if the price drops or where you can get it for the cheapest price!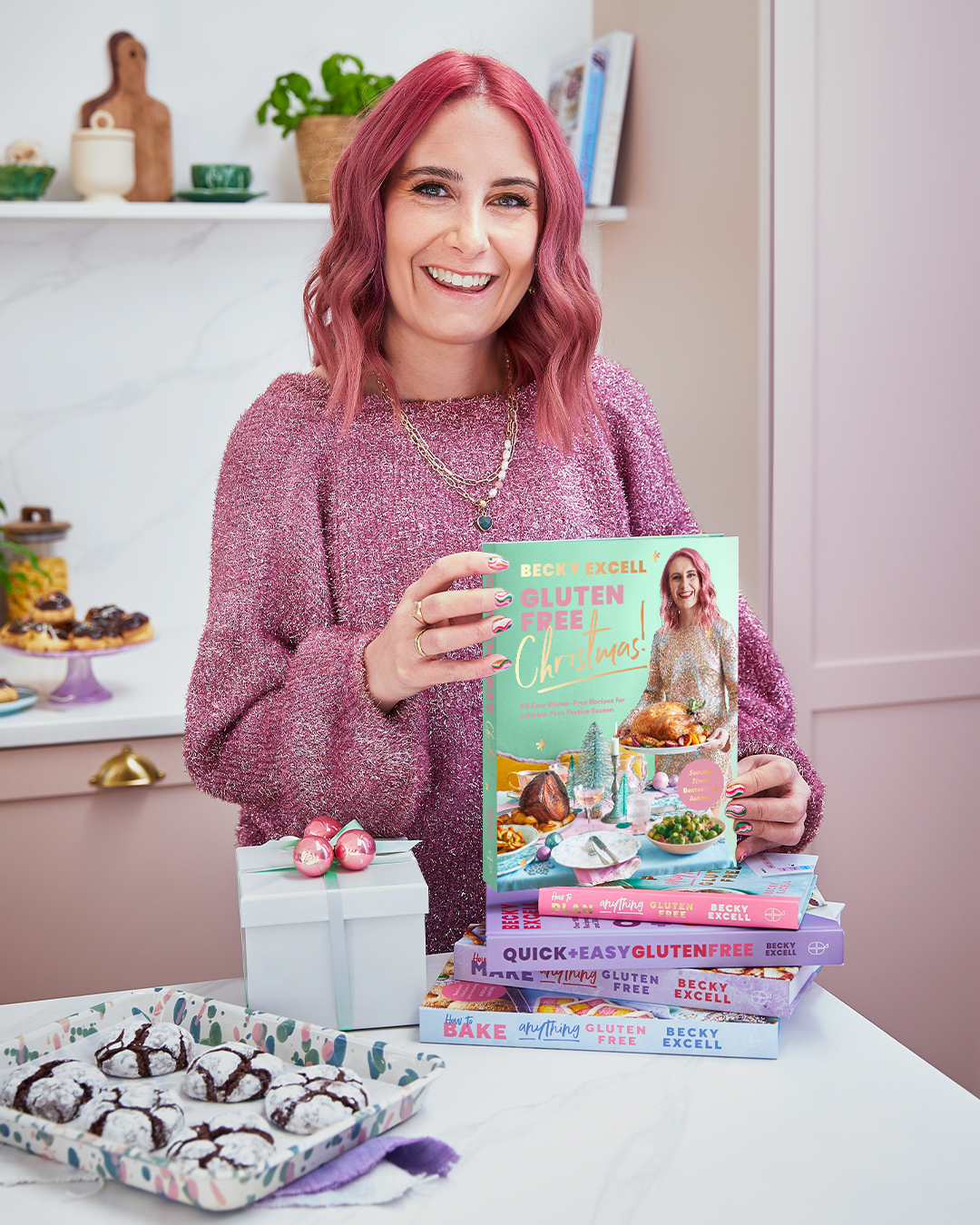 Will there be signed copies?
Yes, but only for those who grab the limited amount of signed copies from Waterstones!
Will it be available to purchase in supermarkets?
As it's very hard to get books stocked in supermarkets due to limited space and this being a seasonal book, I'm going to say no for now! Keep an eye on my social media and I will most definitely let you know if it pops up in any supermarkets.
Are these brand new recipes?
Yes! 99% of these recipes are exclusive to this book. As with all my books, the one thing I want everyone to feel is that they got amazing value for their money.
And if a huge percentage of the recipes were already available on my blog for free or previously published in other books, I just couldn't honestly say that! So yep, almost every single recipe is totally unique to this book, of course, with the other 1% being gluten-free Yorkshire puddings – a must at Christmas!
Can you tell us what's inside the book exactly?
Here's a complete list of the contents and keep scrolling for a sneak peek of a few of the photos inside!
Introduction

Introduction
About Me
Gluten-free Christmas Survival Guide
A Crash Course On Preparing Gluten-free Food at Christmas
Christmas Checklist
Gluten-free Guide To Alcohol at Christmas
Gluten-free Store Cupboard Ingredients
Useful Equipment

Recipes

Festive Bakes
Edible Gifts
Festive Party Food
Christmas Lunch
Desserts
Festive Leftovers

Essentials
Don't forget about these! (A complete list of other recipes that would be perfect for Christmas that you'll find in my other books)
What happened to the gluten-free air fryer eBook? Can I still get it?
Sadly, you can no longer get 'Gluten-free Air Fryer', the 90-something page, 35+ recipe eBook. I created it as a thank you gift for those who pre-ordered 'Gluten-free Christmas' for two reasons: to give those who pre-order better value for money for their purchase (especially as the cost of living crisis wages on) and also to give everyone something to have fun with until December rolls around.
The reason it's no longer available is because it was a pre-order gift and as 'Gluten-free Christmas' is now out, there is no more pre-order period and thus, no more eBook! It had an overwhelming response and thousands of downloads which made me very happy, not just because me and Mark worked so hard on it, but also because it shows that there's interest for gluten-free air fryer recipes… so who knows? Maybe it'll be an actual book one day if you want it to be!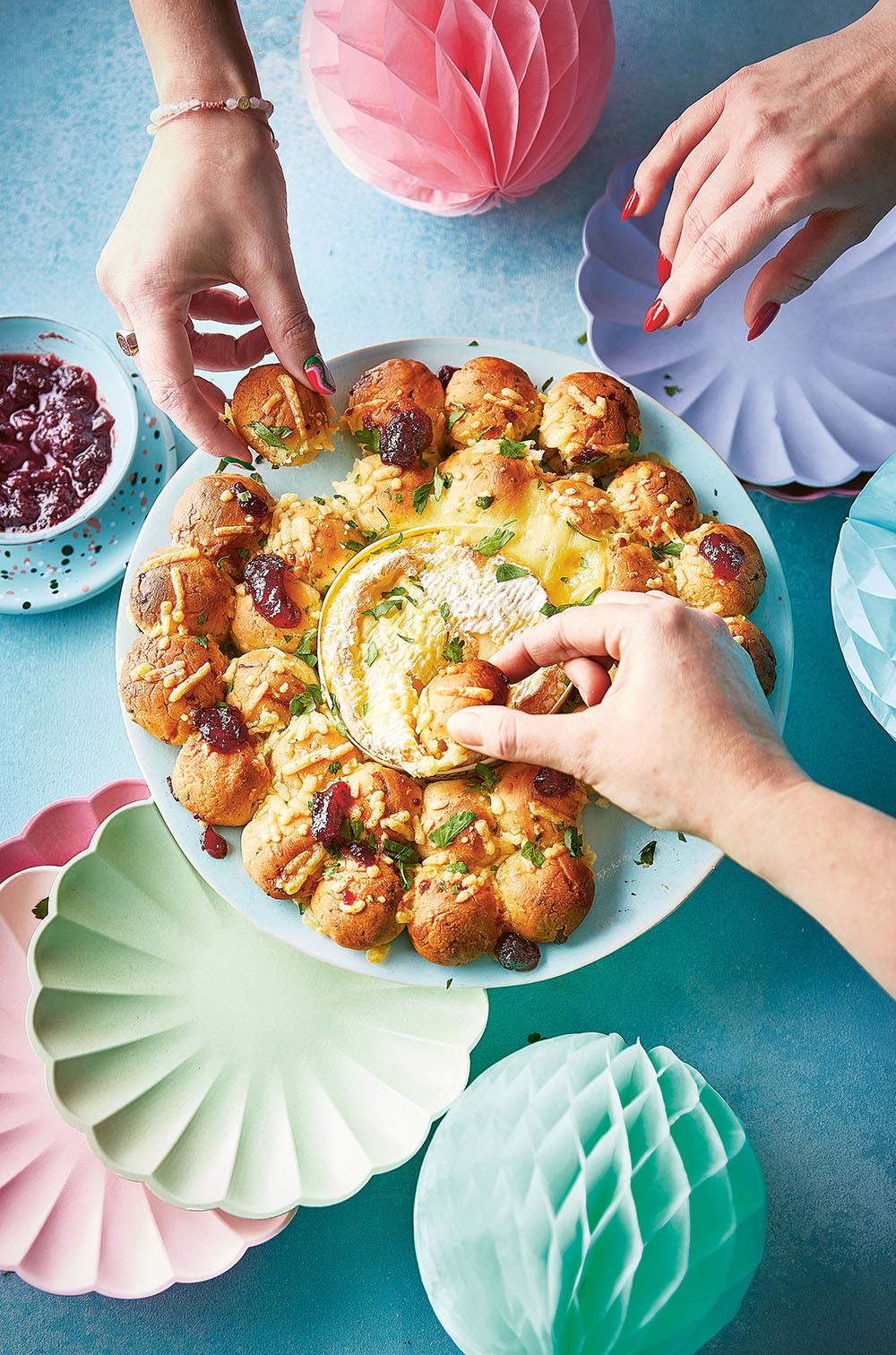 Why on Earth should I buy this?
I feel that, in the current climate, this question couldn't be more relevant! So here's my hard sell:
It contains 80+ recipes that, in my opinion, are absolutely essential to a joyous gluten-free Christmas and nothing more. 99% of these recipes are brand new, something I always strive to do whenever writing any book, as giving my readers value for money is very high on my priority list!
Whether you're a complete beginner to baking and cooking or a whizz in the kitchen, this book has got you. I like to think that all my recipes are down-to-earth, humble and accessible and this book is no different.
99% of all the ingredients used are easily available in supermarkets. Apart from psyllium husk and tapioca starch that are needed for 2 recipes, you can easily source everything else you need.
If you're dairy-free, lactose-intolerant, low FODMAP, vegetarian or vegan, there's a TON of tips on how to adapt my recipes to be friendly to all of the above, if possible. I always want my recipes to be as accessible to as many people as possible!
Though I'm not opposed to going all out at Christmas, this recipe book doesn't use tons of super expensive ingredients. It just isn't in my nature as a home cook and baker!
That wasn't so bad was it? I'm sure you want to buy 10 copies now!
Does the book have dairy-free recipes in it?
Yes – tons actually! Throughout the book, I've clearly labelled whenever a recipe is dairy-free. And whenever a recipe isn't dairy-free to start with, I've listed exactly how to make it dairy-free (if possible) for each recipe.
This took *a lot* of work and recipe testing, but I'm so pleased that I invested the time to do so!
Does the book have vegan/veggie recipes in it?
Yes! I've clearly labelled whenever a recipe is suitable for vegetarians or vegans. If it isn't veggie/vegan to start with, I've also included instructions on how to adapt it, if possible – which most of them are!
Even with the few recipes which don't provide a veggie or vegan option, they can still usually easily be adapted to be so using the right gluten-free and vegan alternative – so please don't think it's impossible!
Does the book have low FODMAP recipes in it? What about lactose-free?
Yes! Most of the recipes are suitable for the elimination phase of the low FODMAP diet, or if not, will mention how you can easily adapt them to be. Just look for the key at the top of the page. A huge majority of recipes in the book are easily adaptable to the low FODMAP diet, believe it or not!
Whilst some recipes in this book do use onion, as I can't tolerate it myself, you'll find that those recipes always have an easy substitute.
As lactose-free is a big part of the low FODMAP diet, you'll also find that lots of the recipes indicate whether they're lactose-free or low lactose, or how to adapt the recipes to be suitable too.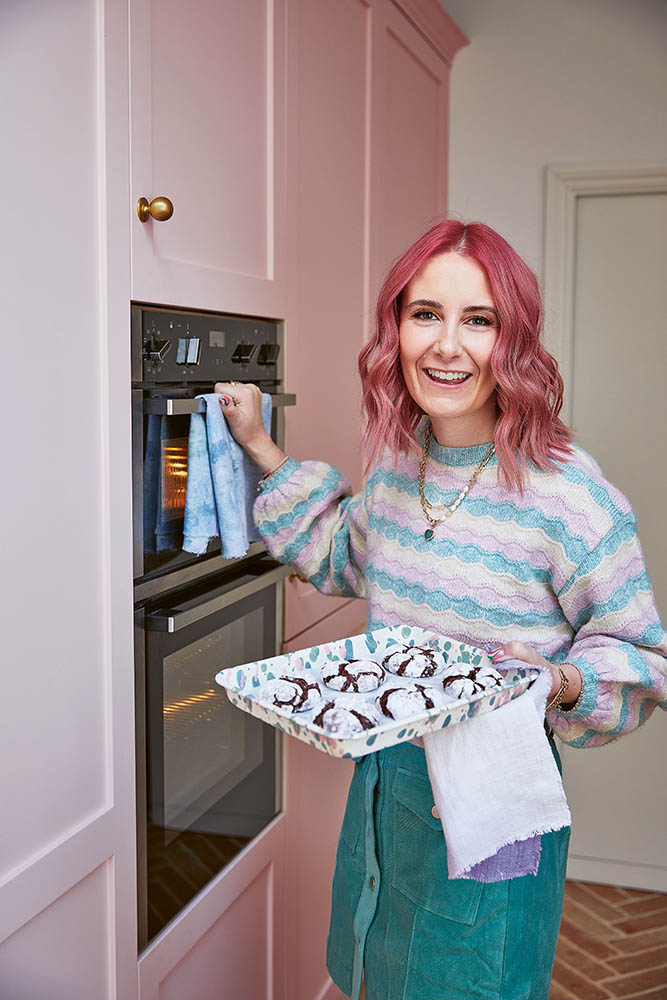 And yet another HUGE thank you to everyone who's supported me so far!
I say this every time, but there's no way I'd be announcing a *fifth* recipe book if it wasn't for you guys. And I am eternally grateful to you lot for supporting me on this crazy author journey so far!
So that's why I take a great pride in saying this: we did it! I announced 'Gluten-free Christmas' in April and not only did it shoot to #1 of all books on Amazon (when it was still closer to Christmas past than Christmas coming!) but the support around its launch in August (still very far from Christmas!) has been phenomenal. And there was me thinking that this book would be an absolute uphill struggle from start to finish!
Please know that I don't take your support on this book lightly. Not only is it a festive book that needed pre-ordering when Santa was probably busy sunbathing on a beach, but I was also well aware that I was campaigning for pre-orders during a time where the price of everything seemed to be suddenly skyrocketing. That's exactly why I created 'Gluten-free Air Fryer' (a free 35+ recipe eBook gifted to those who pre-ordered) to try and give everyone better bang for their buck – especially when I have no control of the price of my books – it was just a little something to try and say thank you.
All I ever want to do is make the lives of gluten-free people easier and thanks to your support, I can honestly say we took on Christmas in a big way – namely a way that'll prevent so much gluten-related disappointment and feelings of exclusion! Not surprisingly, I look forward to continuing my gluten-free crusade in the future too and I am forever grateful for your love, kind words and support.
Love,
Becky xxx
Gluten-Free Recipe