My SECOND hardback, gluten-free baking cookbook book, 'How To BAKE Anything Gluten-free' is OUT NOW! HTBAGF has one mission: to transform your kitchen at home into your very own, personal gluten-free bakery – where nothing tastes or looks gluten-free.
'How To BAKE Anything Gluten-free' may only be one word different from the title of my first book, but trust me – this gluten-free baking cookbook is an entirely new galaxy of recipes just waiting to be discovered.
If I had to sum up my second book in one sentence, it would be this: it's for every gluten-free person who has walked into a bakery and realised they couldn't eat a single thing.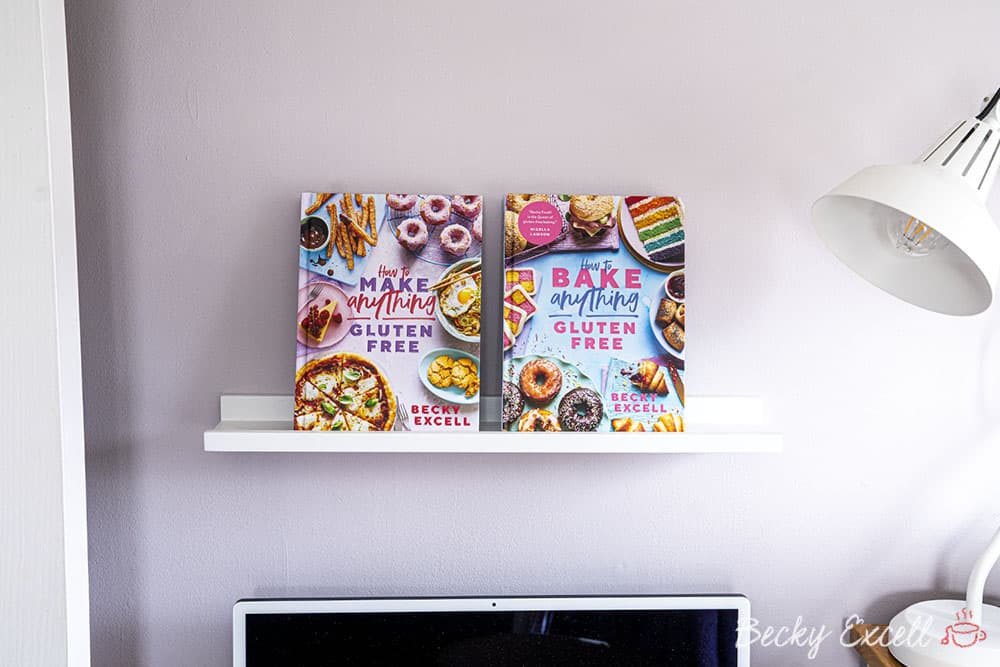 Everything you need to know about 'How To BAKE Anything Gluten-free'
If you don't read the bullet points because you can't be bothered, then here's all you need to know – it's a gluten-free baking bible of ALL the stuff we always miss out on.
Sound good? Then read the bullet points anyway, because I spent like 15 minutes pondering over them!
It contains 100+ simple recipes for ALL the things gluten-free people always miss out in bakeries ? For starters, there's an ENTIRE CHAPTER dedicated to gluten-free doughnuts – ring, filled, fried, baked, custard, apple, jam and tons more surprises I know you guys will love. There's jaw-dropping celebration cakes, recreations of my favourite supermarket bakes, EPIC desserts you'd never dream of eating, EVEN MORE 'muggle level' fresh bread, tons of savoury baking and… a gluten-free Christmas chapter (ready for when you'll need it most!!). Best of all – nobody would ever know any of it is gluten-free, I promise!
It's out NOW in the UK and the rest of Europe and Australia and it'll be out in November in the USA.
There's tons of tips on how to adapt my recipes to be dairy-free, low FODMAP, veggie or vegan if possible, throughout the book too. The entire book is Coeliac-friendly and wheat-free.
Almost every recipe is based around simple gluten-free plain and self-raising flour blends you can buy in supermarkets. You may need to hop online for additional ingredients (like psyllium husk and tapioca starch) for a handful of recipes, but otherwise, everything is easily available in supermarkets!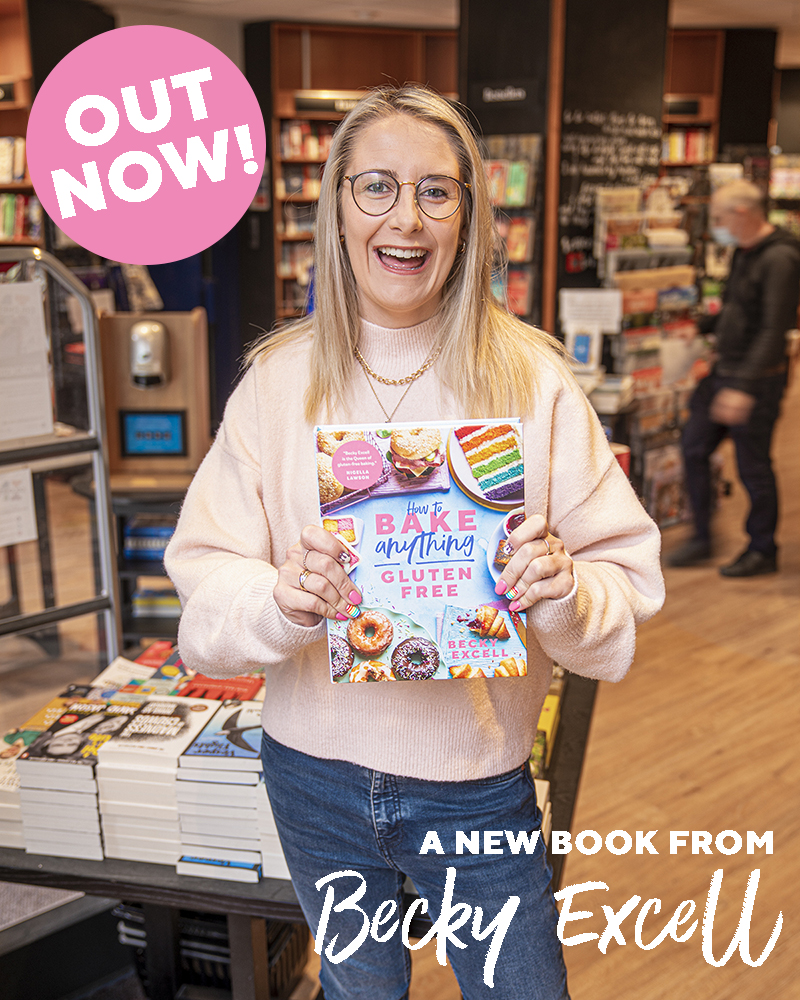 Where to buy 'How To Make Anything Gluten-free'
Fortunately you've got a wide range of choice where to pick up a copy of 'How To Make Anything Gluten-free'! So here's a few online retailers that you can buy it from straight away:
Frequently Asked Questions
How much will it cost? How do I get it for the cheapest price?
The official RRP is £20, but as I'm sure you know when purchasing any book, the price can vary from retailer to retailer. Currently, the price is £13.39 on Amazon which is the cheapest price you'll find online at the time of writing.
Are these brand new recipes? Or is this a gluten-free recipe book of all your old recipes on the blog?
You might be surprised to hear that out of over 100+ recipes, nearly all of them are brand new, with a few fan favourites from the blog (some which are have been improved) thrown in for good measure. With both of my books, it's super important to me that you guys get as much value for money out of them as possible.
So not only did I squeeze as many recipes in as my publisher would allow (otherwise the book would be huge!) but I also wanted to share as many new recipes as I possibly could. But of course, in the Christmas chapter especially, you'll find all your festive favourites from the blog, along with a few classic bakes scattered throughout the book too. Jamaica ginger cake, anyone?
Will there be signed copies?
Currently, signed copies are available at CostCo as far as I know. A few select small retailers might have a few, but it's quite random this time!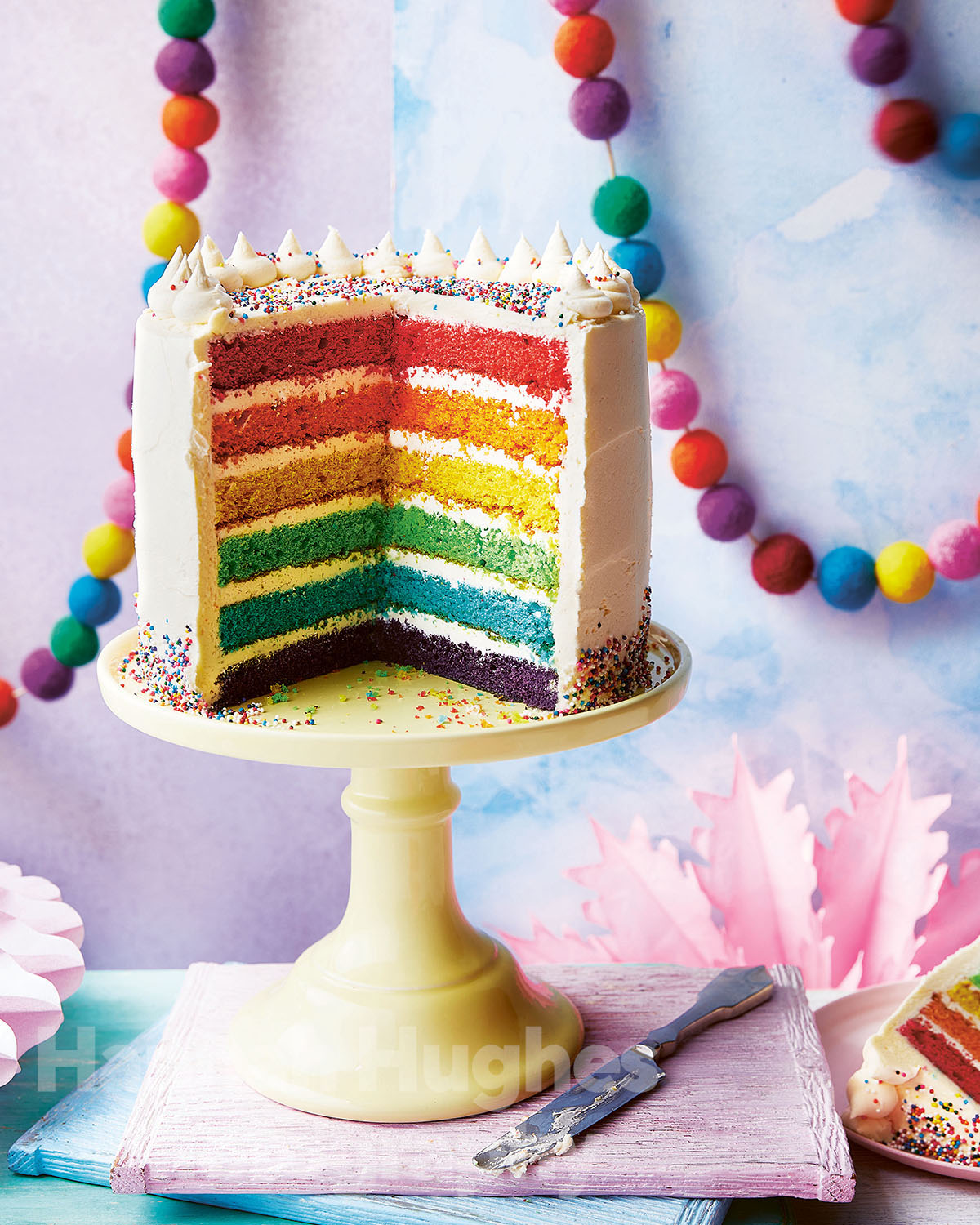 Why on Earth should I buy your gluten-free baking cookbook?
Ok, here's the hard sell – which I'm not usually very good at… so I'll just throw some more bullet points at you instead – how exciting!
This is NOT a book full of dull, bland, hard-to-pull-off baking recipes or recipes that never had gluten in them to start with. HTBAGF is crammed with recipes that unlock all the things we can't eat in bakeries – everything from Greggs, right up to the fancy bakeries I always see in London. No boring gluten-free brownies, fruit salads or watermelon in sight ?
99% of the book is 100% beginner-friendly. BUT there's definitely a handful of more challenging recipes in there too for those who like a challenge – at the end of the day, if I can bake them then you definitely can. I'm certainly not a professional chef or baker, after all!
If you've just been diagnosed, then I've made sure that HTBAGF will be your new best friend in your transition to gluten-free baking. Not only can you find 99% of the products in supermarkets, but in the intro chapter, I explain what each product is and where you can find them – mostly down the free from aisle! I promise HTBAGF will make gluten-free baking seem no more difficult than 'muggle' baking.
Just like my first book, the inside and outside of the book is visually mind-blowing. I'm so happy with how it turned out – so often, 'gluten-free' is associated with being very medical and clinical, so I wanted it to be as far away from that as possible.
If you're dairy-free, veggie, lactose-intolerant or low FODMAP there's a TON of tips on how to adapt my recipes to be friendly to all of the above, if possible. As I said, I started out as a gluten-free AND dairy-free baker – plus I am low FODMAP myself, so I like to think that I know my stuff!
I guess this one is pretty selfish, but I thought I'd throw it in anyway – it supports me! Obviously in a financial sense, but more importantly, it allows me to keep doing what I love: reuniting everyone with the things they thought they'd never eat again on a gluten-free diet. And that's something that brings me so much joy in so many ways.
That wasn't so bad was it? I'm sure you want to buy 10 copies now – tap here to go do exactly that!

Does the book have dairy-free recipes in it?
Yes – tons actually! Throughout the book, I've clearly labelled whenever a recipe is dairy-free. After all, I actually started out as a 100% gluten-free AND dairy-free baker, so I like to think that I know my stuff! Whenever a recipe isn't dairy-free to start with, I've listed exactly how to make it dairy-free (if possible) for each recipe.
This took *a lot* of work and recipe testing, but I'm so pleased that I invested the time to do so. One review on Amazon of my first book said there wasn't any dairy-free options… which made me very cross, because it's actually just plain incorrect! Almost every single recipe in my first book (and now my second book) can be made dairy-free using the tips by the key at the top of the page.
Does the book have vegan/veggie recipes in it?
Yes! I've clearly labelled whenever a recipe is suitable for vegetarians or vegans. If it isn't veggie/vegan to start with, I've also included instructions on how to adapt it, if possible. Which almost all the bakes in HTBAGF are veggie-friendly, there are less vegan options in my second book than when compared to my first.
Why? That's simply because 'proper' gluten-free AND vegan baking is an entirely different kettle of fish – mainly because baking so often involves eggs. Yes, an egg-replacer can work, but when a recipe calls for 4-6 eggs, using that much egg replacer can produce mixed results. You're still welcome to give some of the egg-heavy recipes a go, but I didn't want to flippantly state 'just use an egg-replacer' whenever a recipe called for large quantities of eggs, as I haven't tested those swaps for myself.
I hope that makes sense!
Does the book have low FODMAP recipes in it? What about lactose-free?
Yes! Most of the recipes are suitable for the elimination phase of the low FODMAP diet, or if not, will mention how you can easily adapt them to be. Just look for the key at the top of the page, or the 'Making it' section at the end of the recipe. A huge majority of recipes in the book are actually low FODMAP believe it or not!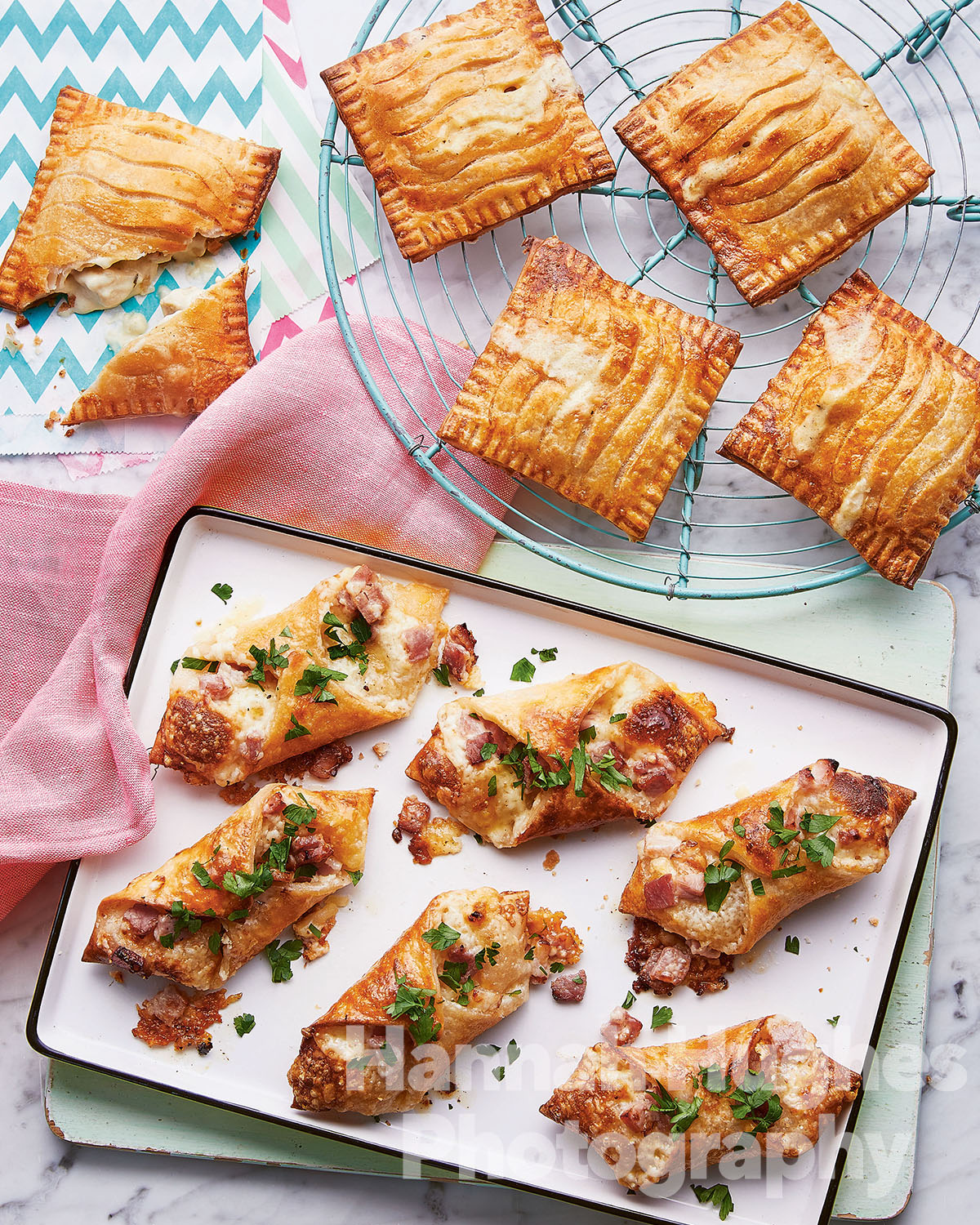 I'm lactose-intolerant, will I still be able to easily bake recipes from the book?
Believe it or not, almost all the recipes in the book can be made lactose-free or low-lactose. What's the difference between the two? Lactose-free recipes only use lactose-free products (like lactose-free milk, cheese or cream) and low-lactose recipes use regular dairy products (like hard cheeses or actual butter) which contain trace amounts of lactose.
Despite hard cheddar and butter not clearly being labelled as 'lactose-free' on the packaging, they're actually both tolerated well by people who are lactose intolerant due to their incredibly low-lactose content. I chose to make the distinction between a recipe in my book being 'lactose-free' or 'low lactose' for clarity – in reality, they both mean the same thing: that they're suitable for someone with a lactose intolerance.
Remember – I'm NOT talking dairy-free here because all the products I just mentioned are still derived from real cow's milk. Hence why they work so well in baking! My boyfriend is lactose-intolerant and we are very well versed on what dairy products are suitable. He used to be 100% dairy-free for around 4-5 years, before we realised he could actually tolerate low-lactose dairy products (like butter, hard cheddar, parmesan and mozzarella etc) with no problems.
So naturally, our knowledge of what lactose-intolerant people should be able to tolerate is exercised a lot throughout HTBAGF, just as it was in my first book. Just look at the key at the top of each recipe for guidance.
And yet another HUGE thank you to everyone who's supported me in any way so far.
I know this is all very sudden as my first book was only released in February 2021. But you lot made my first recipe book such a big success and essentially made my second book possible… so thank you, thank you, thank you! 'How To Make Anything Gluten-free' became a Sunday Times Best Seller, Nigella featured it in Cookbook Corner, my recipes were featured in tons of magazine and it sold 50,000 copies in less than 3 months.
And you lot get so much of the credit for that – not me, as far as I'm concerned! All I've ever wanted is for people on a gluten-free diet to feel 'normal' – because that's all I've ever wanted for myself too. And I hope that HTBAGF is yet another step in doing that for so many more people than I could have ever imagined.
Thank you so much for just taking an interest and reading this far down the post! If you do fancy picking up a copy, just tap this link to head over to the pre-order page.
Want updates on my gluten-free recipes here on the blog? Drop your e-mail below ??
Love, (a constantly-pinching-herself-to-check-if-she's-really-awake)
Becky xxx