Dairy-free Easter Eggs Guide 2022: a complete list of everything that's dairy-free, gluten-free and vegan in supermarkets this year.
Dairy-free Easter Eggs guide 2022! If you've already read my gluten-free Easter eggs guide or gluten-free Easter treats guide but fancied a completely dairy-free version, then you're in the right place! Of course, they're all Coeliac-friendly and vegan too.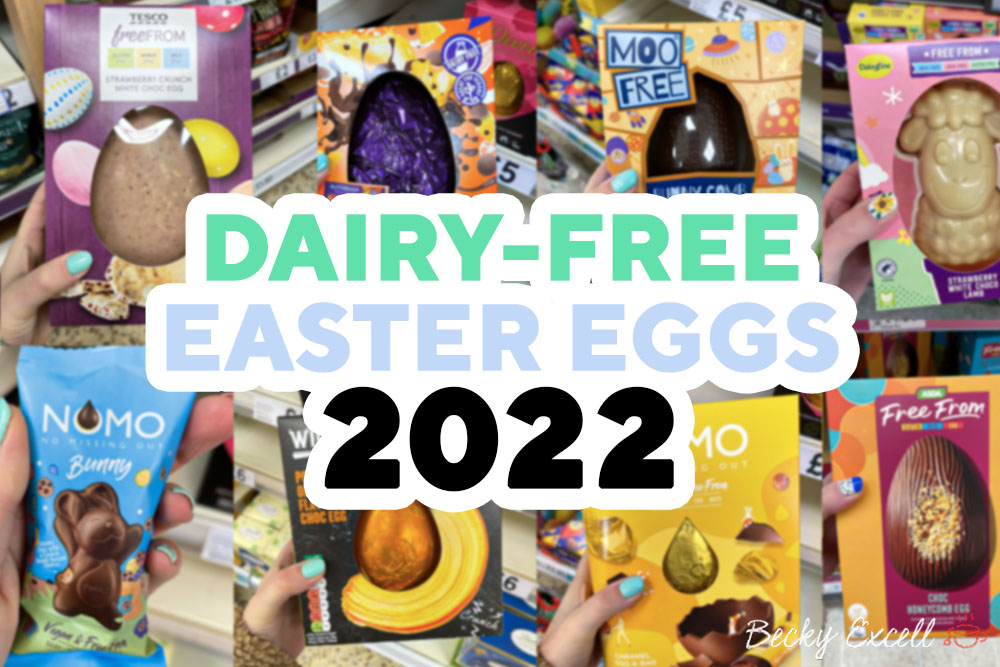 Dairy-free Easter eggs guide 2022
Since there's actually A LOT of dairy-free eggs availale in supermarkets this year, I thought I'd split this post up by supermarket. Of course, the same eggs are stocked in multiple supermarkets so don't be surprised if you see the same ones pop up in one or more supermarkets.
Most of these eggs are found in supermarket free from aisles, but remember to check the seasonal Easter aisle too as there's always a few dairy-free eggs hidden there.
And yes – they're all gluten-free too!
Using the contents below, you can jump to particular sections if you're looking for something specific, or feel free to just scroll down to see everything…
Tescos dairy-free Easter Eggs
Let's start with Tesco first of all!
You'll find most of these down the free from aisle, with the exception of the Wicked Kitchen eggs which are down the seasonal Easter aisle.
Mark's favourites here are the NOMO caramel and the Tesco Strawberry and white chocolate egg, in case you were wondering. Oh and the mini NOMO bunny too!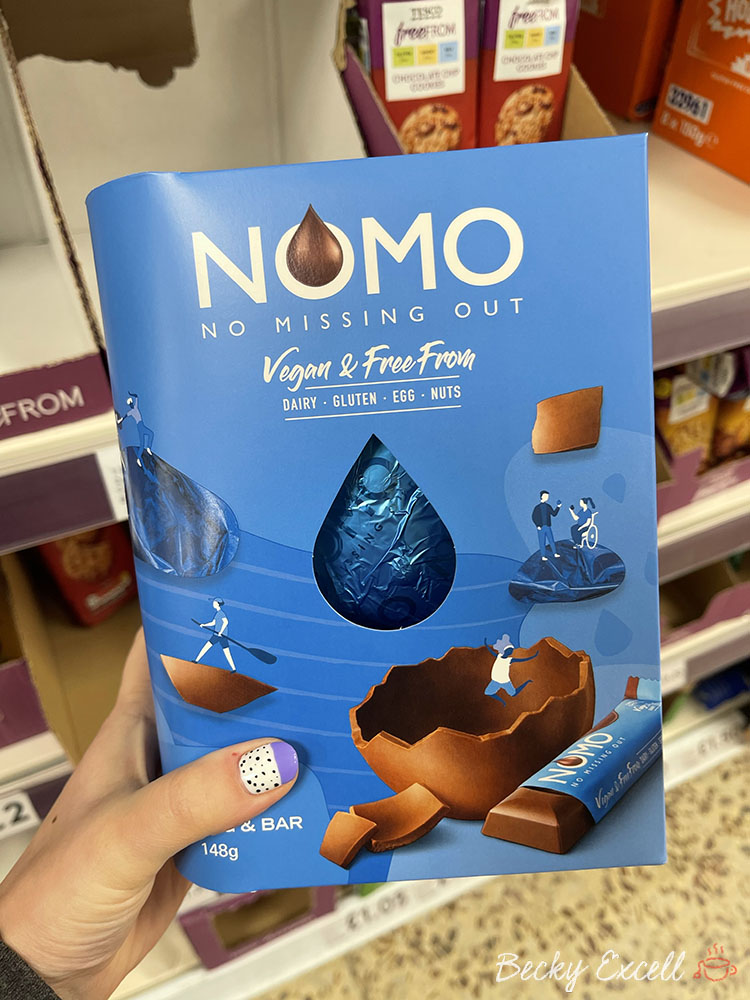 Sainsburys dairy-free Easter Eggs
And now let's head over to Sainsbury's to see which dairy-free Easter eggs await.
The Buttermilk eggs are next on Mark's Easter egg hit list… so keep an eye out for those!
I also threw in a couple of hot cross buns at the end as you wouldn't ordinarily expect one of these to be dairy-free – especially the caramel ones!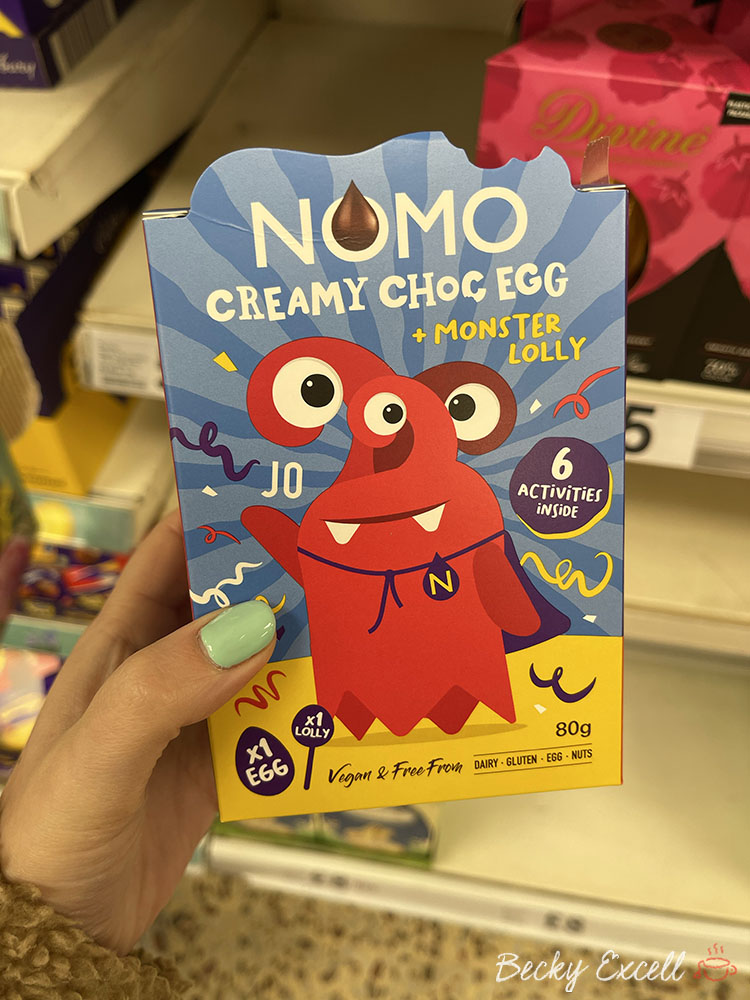 Asda's dairy-free Easter Eggs
And our Easter egg hunt only gets better over at Asda!
There's lots of own-brand eggs that look amazing to choose from, as well as a few familiar dairy-free brands to cheese from.
Watch out for a few extra Easter treats I've included at the bottom too.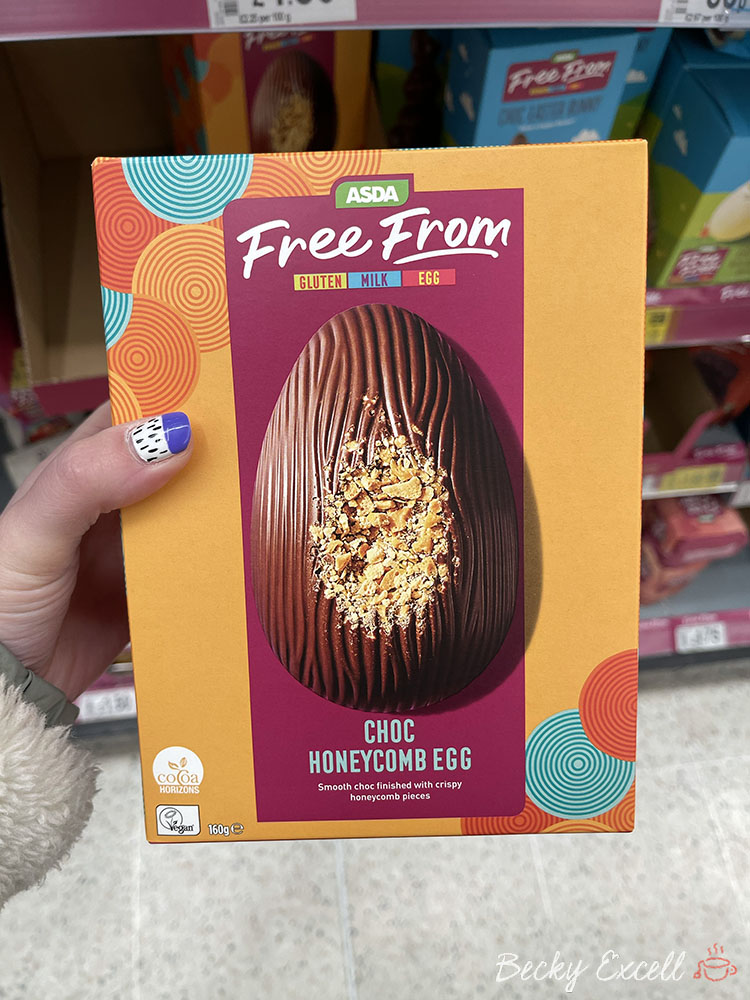 M&S dairy-free Easter Eggs
As you can see, there's not a lot to speak of when it comes to dairy-free Easter eggs at M&S!
But I thought I'd include what I could find anyway, even if it just helps by highlighting that M&S may not be your best port of call for dairy-free Easter eggs.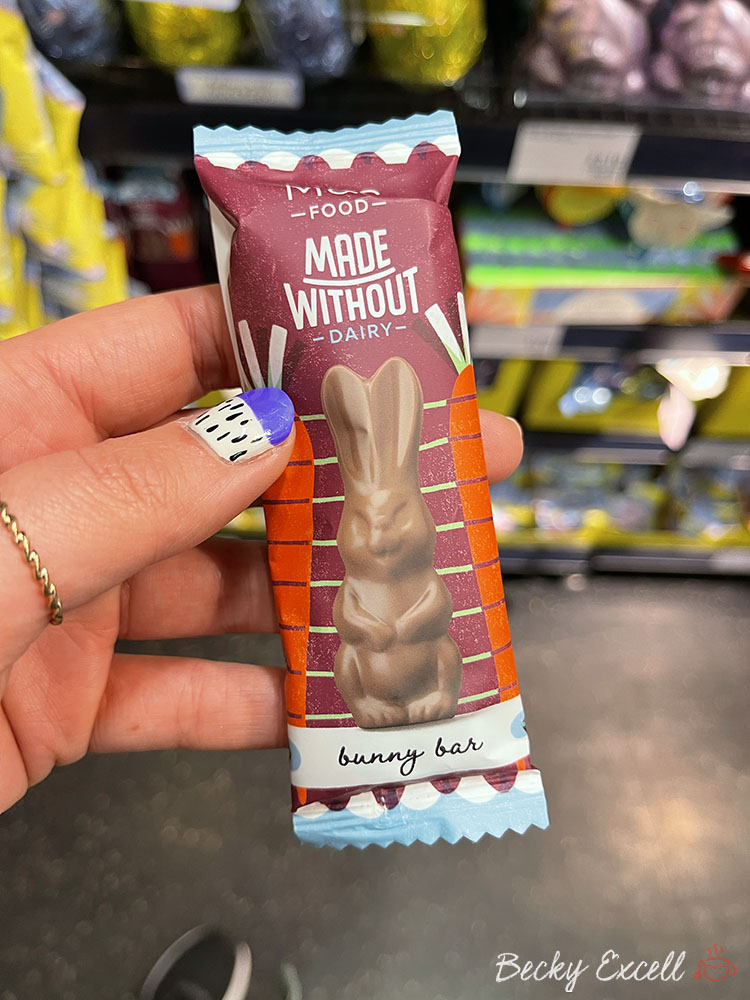 Aldi's dairy-free Easter Eggs
Though I was quite unimpressed by the overall gluten-free Easter egg selection in Aldi (because apart from the below eggs, they all had 'may contain' warnings for gluten) the dairy-free Easter egg selection is actually awesome.
Though all fairly small in size when compared to what you can buy in other supermarkets, they all actually taste amazing – not obviously dairy-free at all.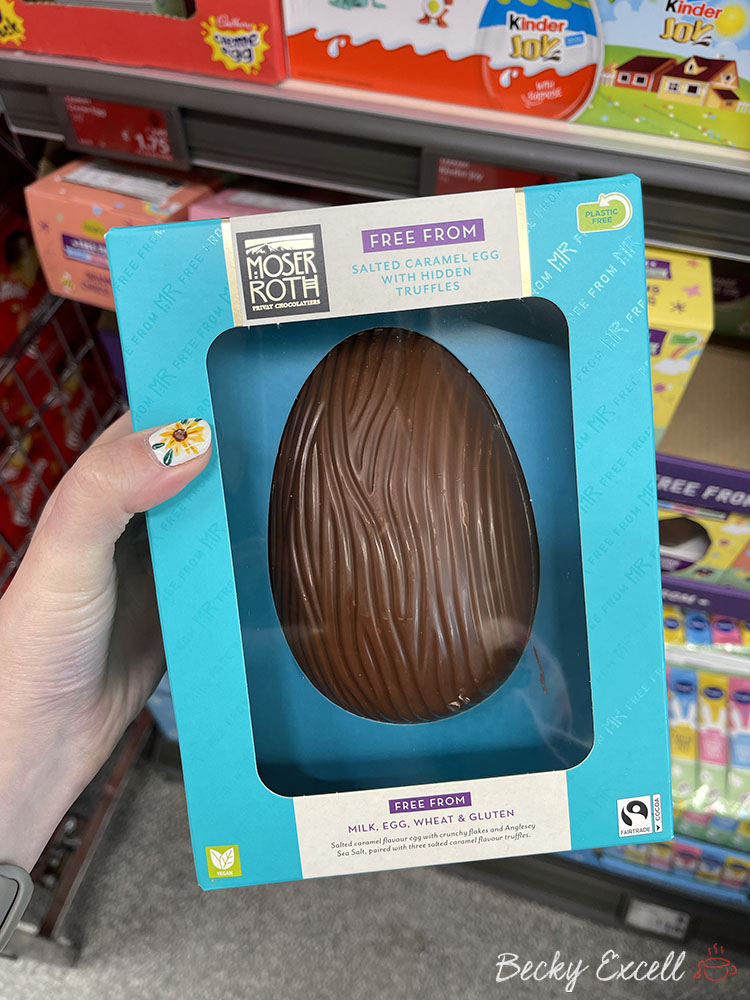 Waitrose dairy-free Easter Eggs
You won't be disappointed when hunting for dairy-free Easter eggs in Waitrose, though the selection isn't as vast as in other supermarkets so far.
If you're a NOMO fan especially, then look no further!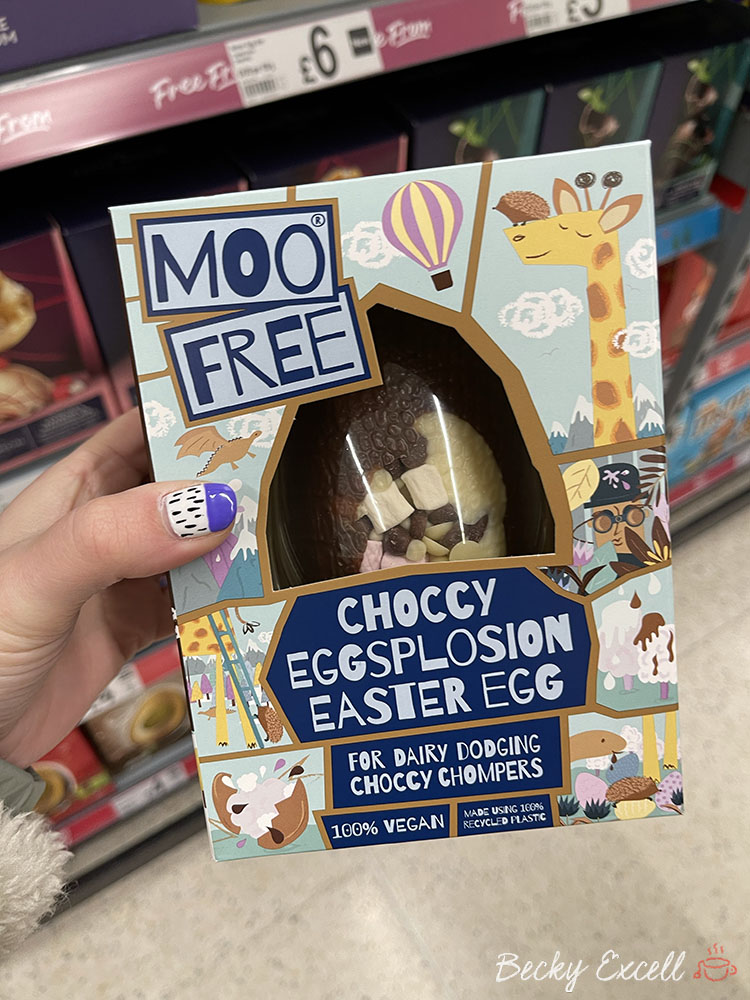 Morrisons dairy-free Easter Eggs
Again, there's not too much going on at Morrisons, but of the little they do have…, I know Mark wouldn't be disappointed with either of these!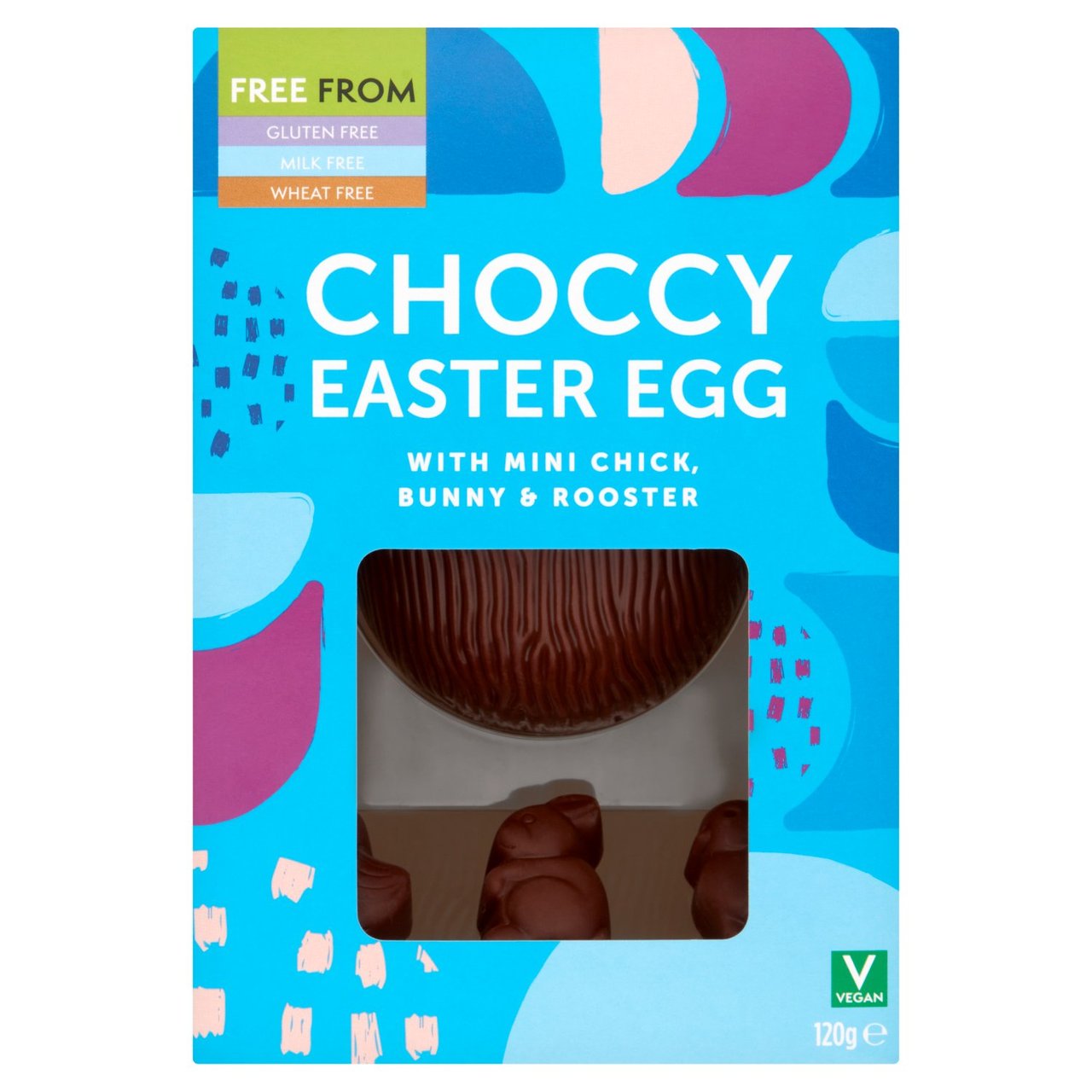 Co-op dairy-free Easter Eggs
Though I only found one dairy-free Easter egg at the Co-op, if they're only going to have one… then at least it's an awesome-looking one!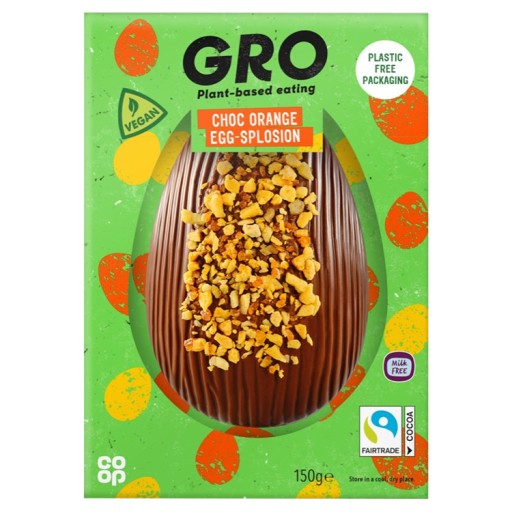 Ocado dairy-free Easter Eggs
Though I haven't placed an Ocado order in a little while now, that might change soon with this particular selection of dairy-free Easter eggs on offer!
It's also the only place I've seen the NOMO 'Hazelnot' egg, which is a dairy-free AND nut-free egg. Take your pick!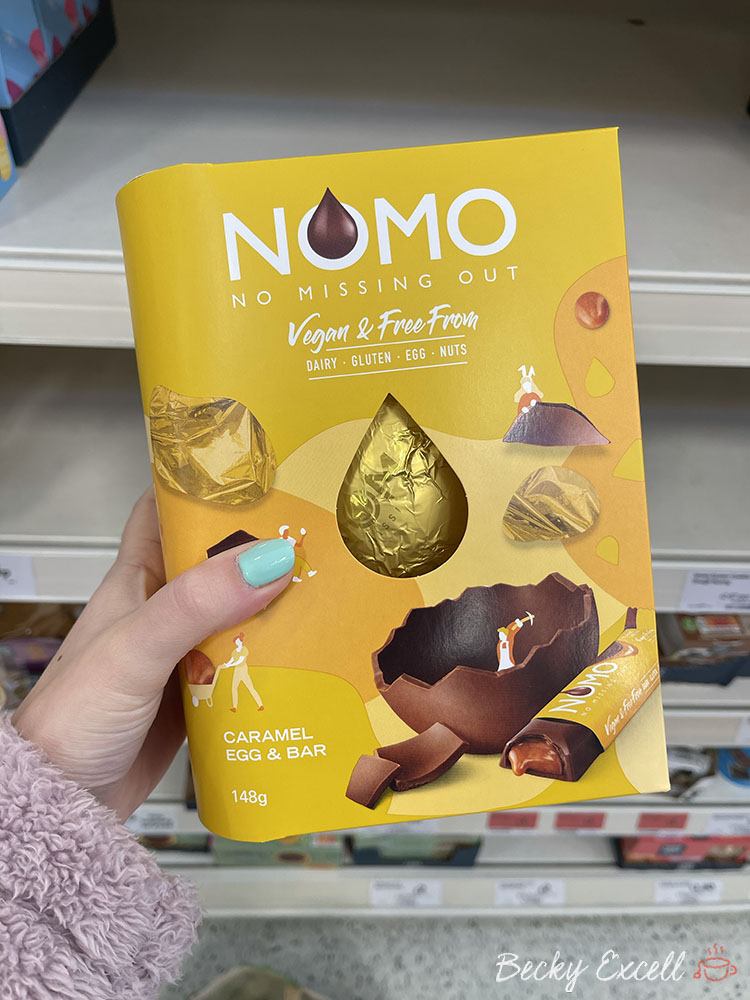 That's all folks!
And that concludes my dairy-free Easter egg hunt for 2022! I hope this guide makes it easier to pick out eggs that are safe for you to enjoy.
Are there any other dairy-free Easter eggs in supermarkets that I missed? Let me know in the comments below this post.
Thanks for reading,
Becky xxx