Since picking up the keys to our first house, Mark and I have been getting right into our gardening. Perrywood Garden Centre in Essex was our next stop.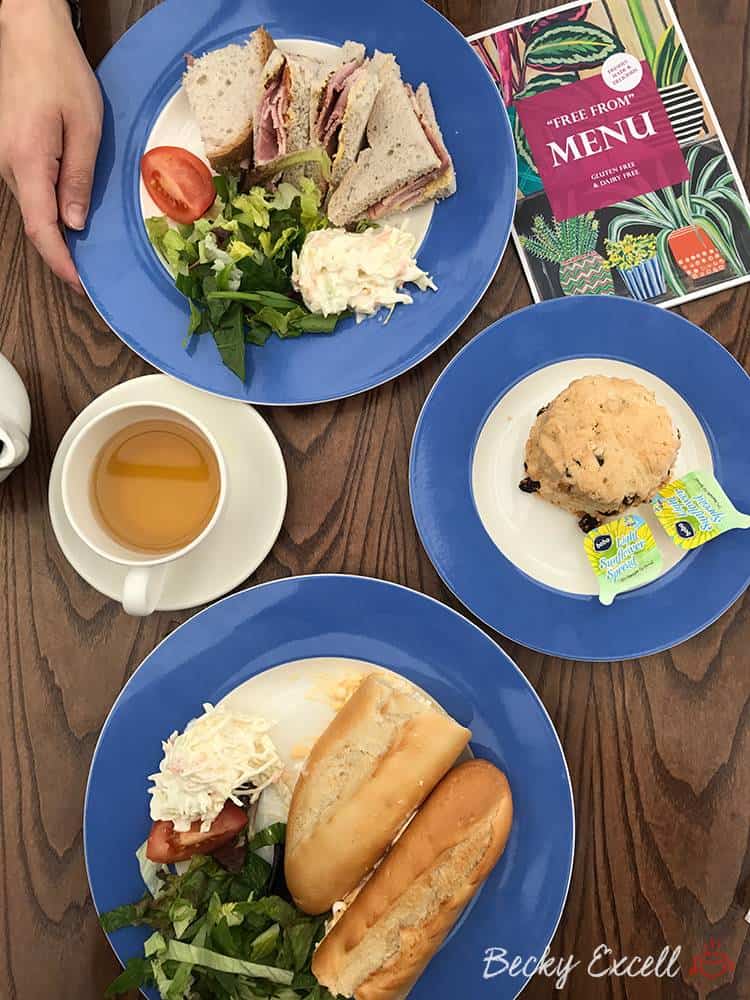 We stopped by for lunch for the first time the other day and let me just start by saying this: there's nothing quite like Perrywood.
Not only do they have an amazing selection of indoor and outdoor plants of course, but their garden centre coffee shop has a brilliant free from menu!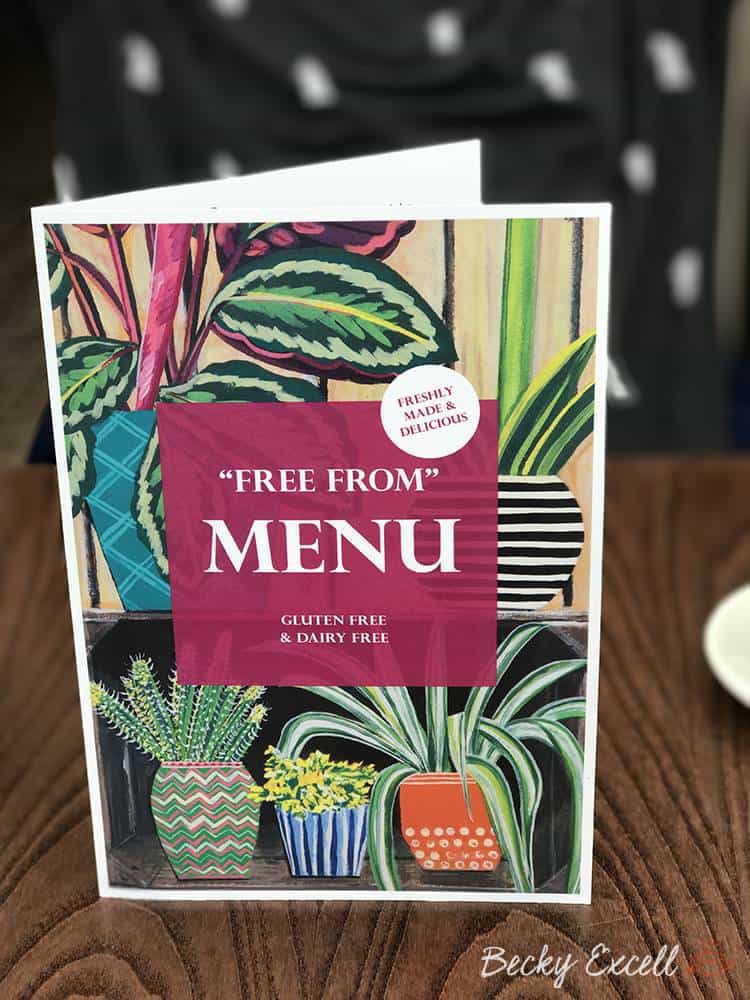 So they've got gluten free bread for all their sandwiches, some great hot lunch options and of course, a fresh jacket potato with tons of different fillings too.
If you turn up before 11am there's gluten free breakfast options too which I will most certainly have to try sometime. But what's even better too… their dairy free options are equally as awesome also.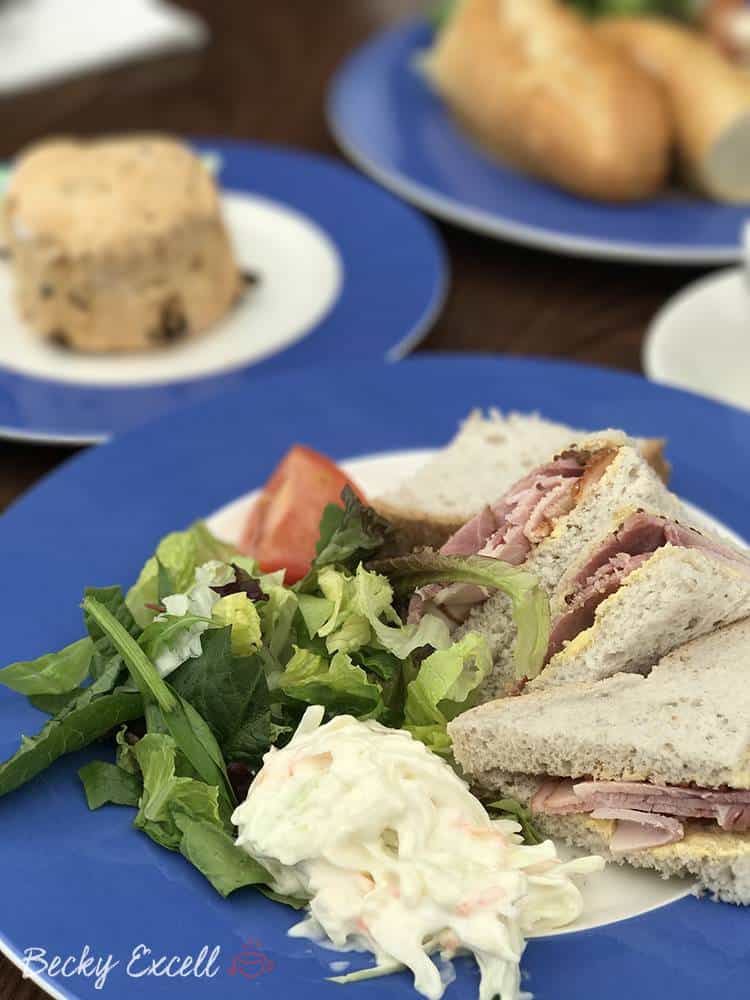 On Perrywood's free from menu, everything is clearly labelled as gf or df, which is amazing for us since I'm gluten free and Mark is dairy free. We even got to share a gluten free and dairy free scone together with vegan spread (they are homemade on site)!
I went for the smoked gammon ham and wholegrain mustard in white gluten free bread and Mark went for a dairy free egg mayonnaise baguette. We noticed that our food came on a blue plate which was different to everyone else's.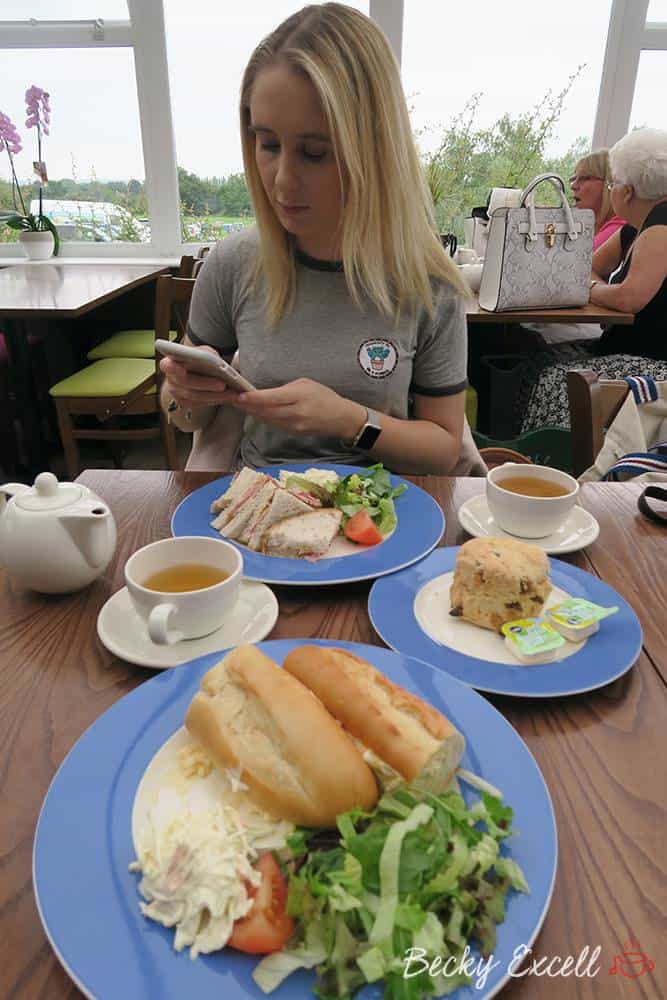 I always appreciate little touches like that because then I know that we've got the correct food! We were both so pleased to find somewhere we could sit down and eat together which is so close to home.
Of course, I haven't even mentioned the cakes situation yet… Perrywood always have fresh gluten free and dairy free cakes on offer so we couldn't resist taking a couple away.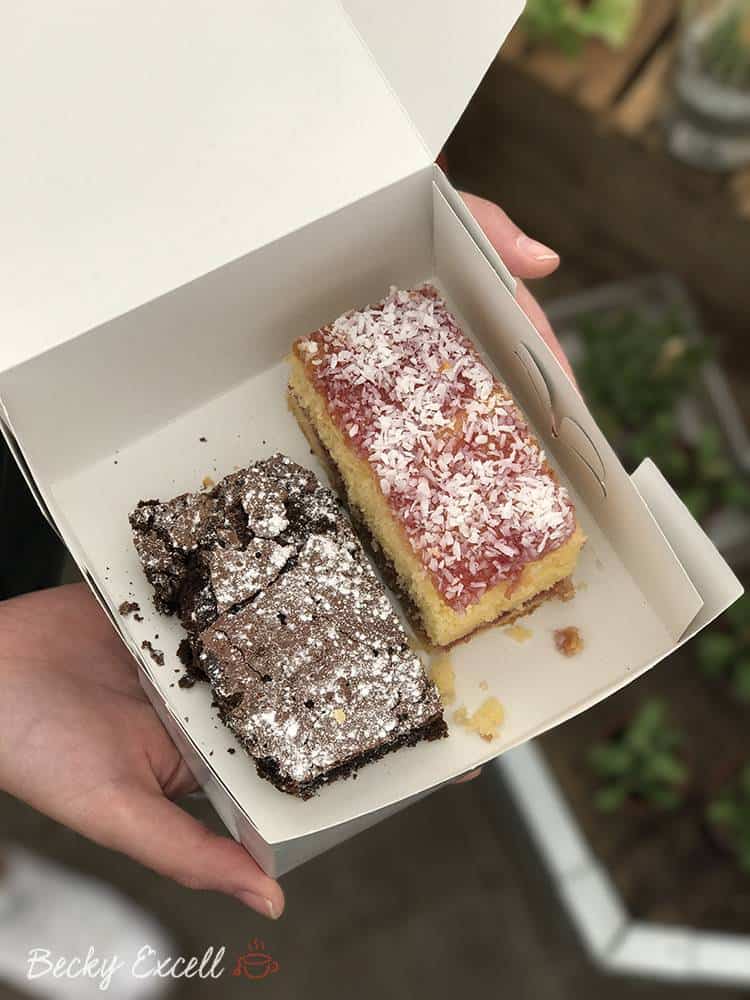 We picked up an unreal looking gluten free and dairy free chocolate brownie and a gluten free coconut and raspberry slice.
I have to say that all of the staff were so friendly and welcoming and most importantly, really understanding and open about ordering for different dietary requirements. I've been to so many places where people make you feel difficult or awkward and Perrywood certainly isn't one of those places.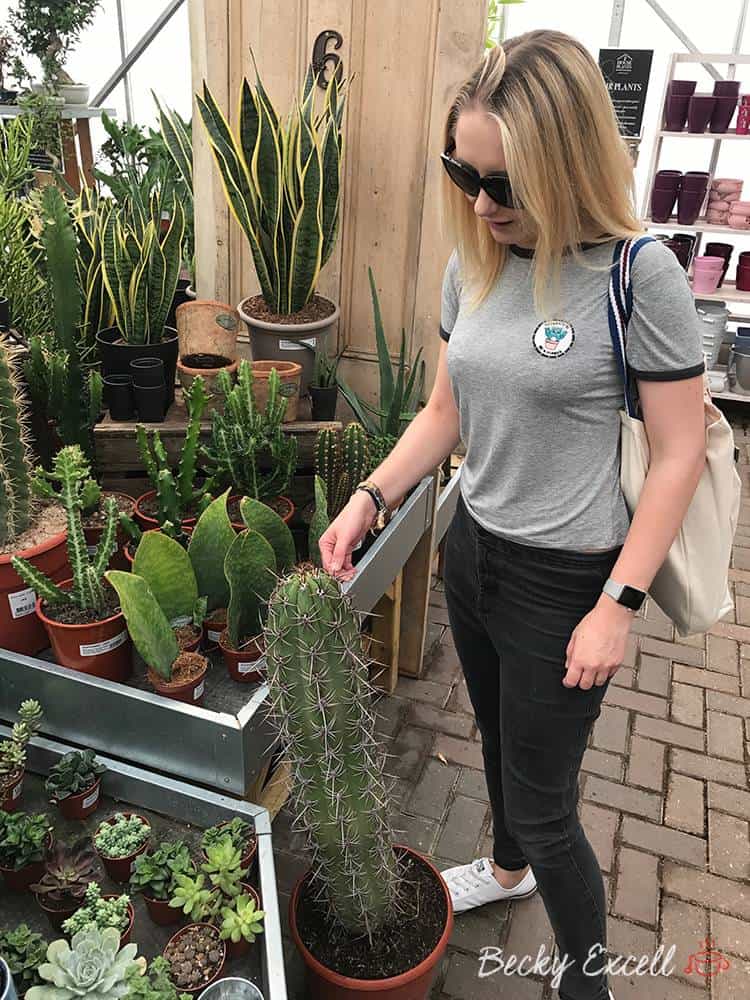 But of course, once you walk out of the coffee shop, you've still got a whole world of beautiful succulents, cacti, pansies and everything else you could imagine. We spent at least an hour or so just stopping to look at all the beautiful plants (the Bonsai trees were amazing) and planning out where we could put things in our garden at home.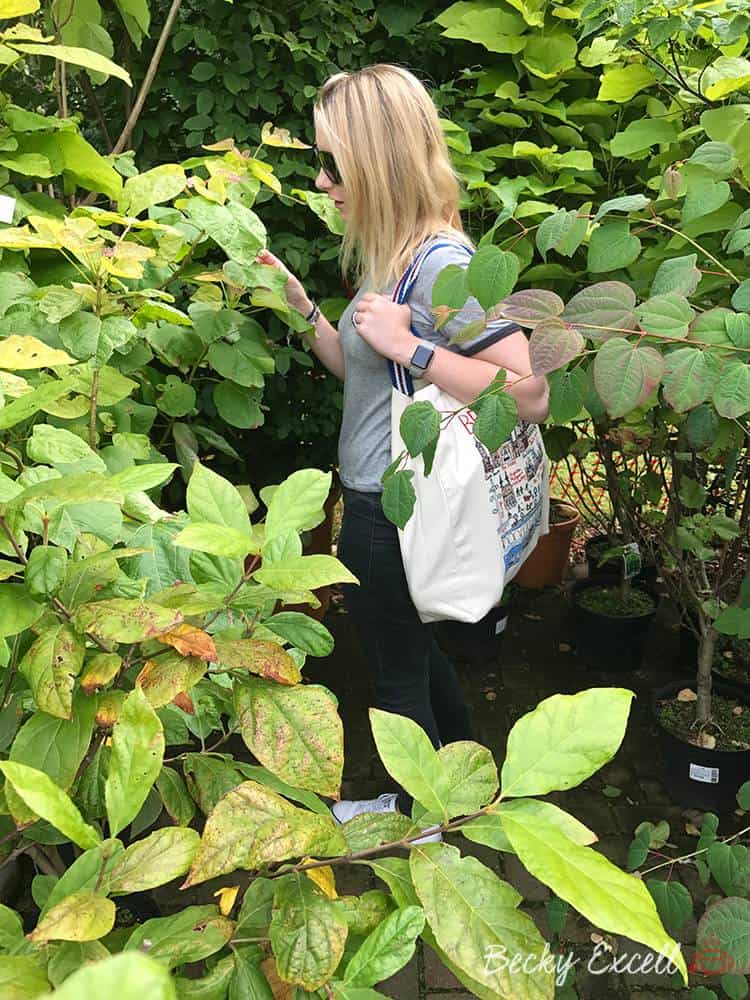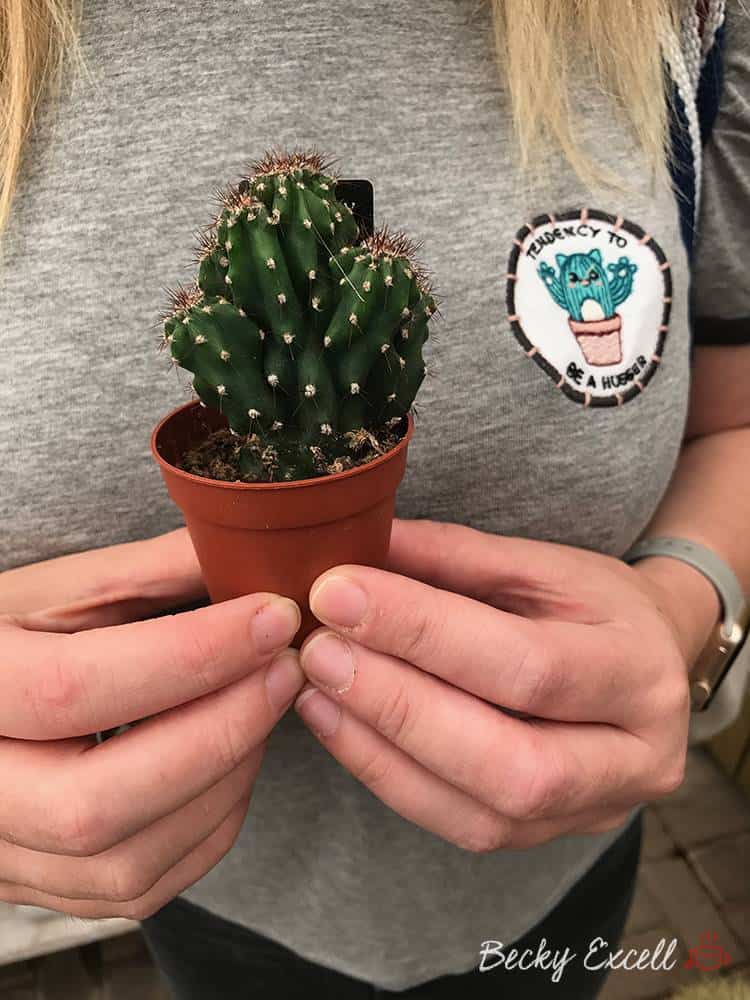 If you're in the area and looking for a free from lunch then don't hesitate to head to Perrywood Garden Centre. Of course, if you're looking for a garden centre then don't hesitate to head to Perrywood also! Mark and I will definitely be back when we run out of gluten free and dairy free cake!
Let me know if you have any top free from spots near you. Just leave a comment below, or on Facebook / Twitter / Instagram.
Thanks for reading,
Becky xxx
Comments