Finding a dairy free nutella that both Mark and I can eat has been an impossibility, so I decided to make my own. This recipe is for not only a dairy free nutella but it's also a vegan nutella, a refined sugar free nutella & a gluten free nutella. It's also got an optional (but for me essential!) crunchy twist!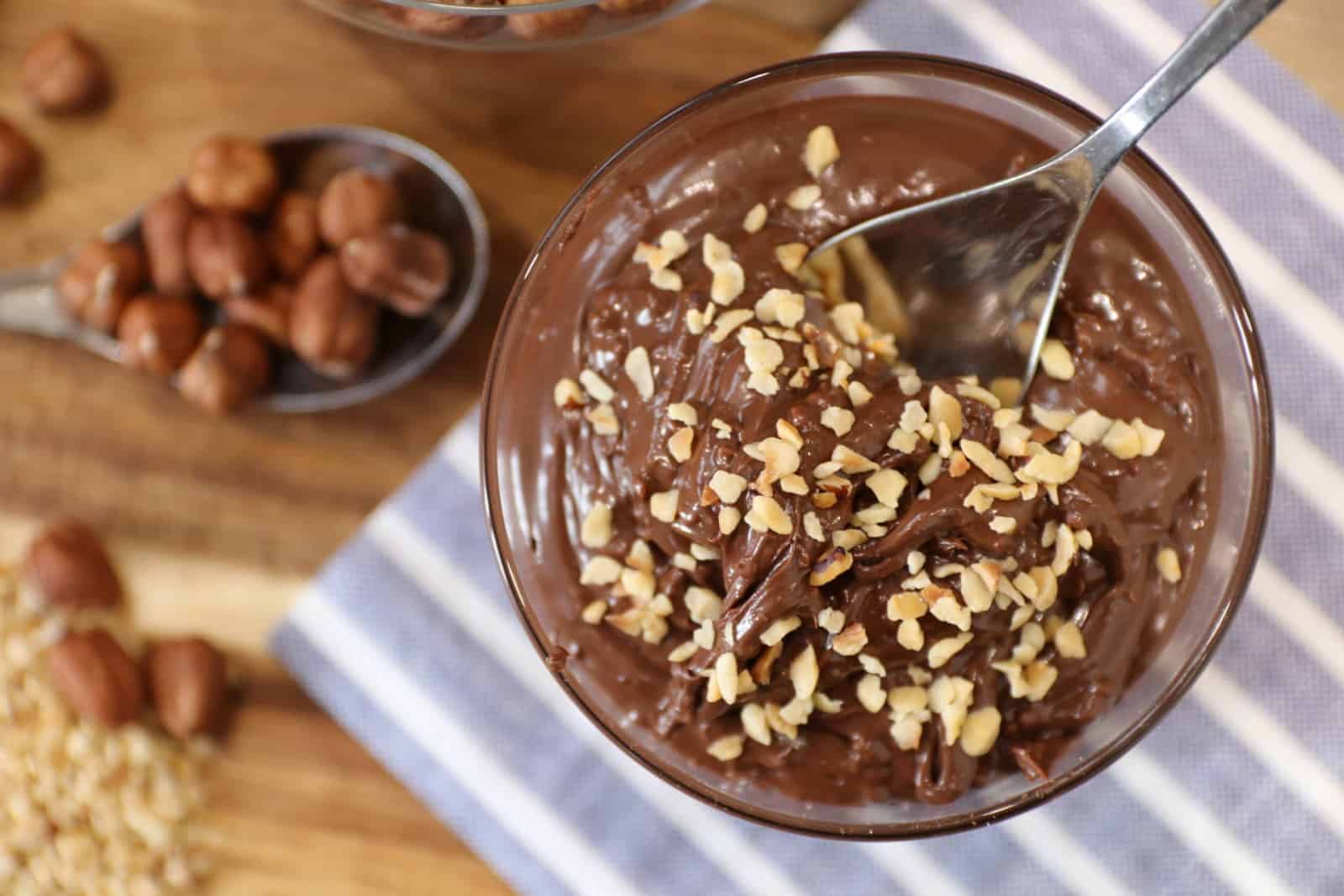 I've been meaning to put this recipe up for so long now. I first started making it when I was living in Manchester and now it's just a staple thing I make on the regular for Mark & I. Ever since Mark realised dairy wasn't for him he pestered me to try and create a dairy free nutella & obviously being the kind girlfriend that I am… I took up the challenge!
In addition to it being a dairy free nutella, I wanted to ensure that I could also enjoy it so I also decided to try and reduce the refined sugar content in it. Instead of overloading it with refined sugars I used a pure Canadian maple syrup (unrefined sweetness!) and raw cacao powder (seriously cacao powder is a great ingredient to have in your cupboard I cannot recommend it enough). So yes, not only did I make this a dairy free nutella but also a refined sugar free nutella, you could almost call it a healthy nutella!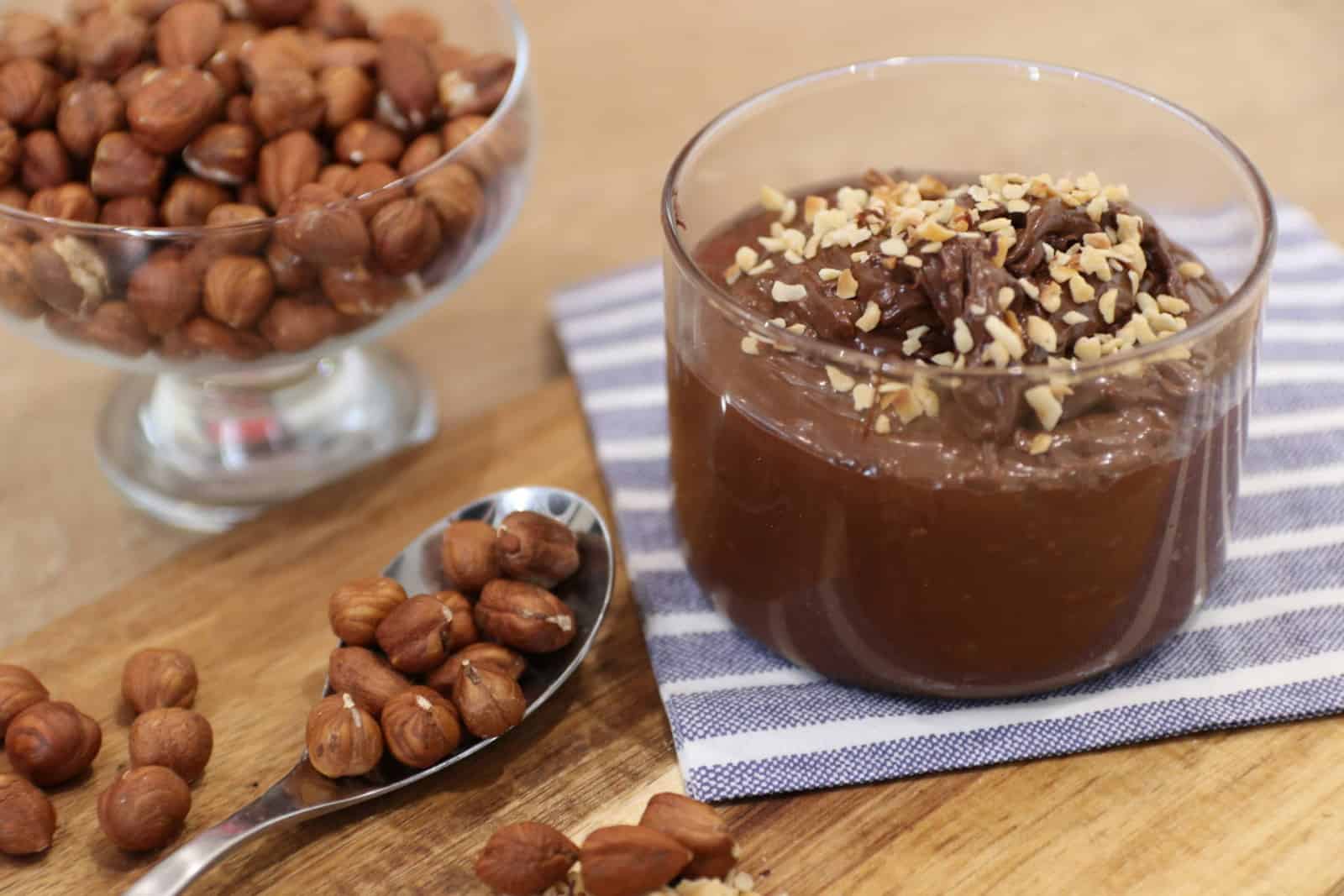 Whilst nutella is usually a smooth spread I have always been a fan of spreads for my toast having texture as well as taste. For instance it has got to be crunchy peanut butter for me & jam has to be full of fruity bits. Because of this I decided to make my dairy free nutella also a crunchy nutella as well. I mean, it really is down to preference and it is very easy to remove the crunchiness from this recipe if you prefer it smooth, but just try it… I know you'll like it!
We enjoy this dairy free nutella on the regular purely because it is so easy to make. There are so few ingredients… if you exclude water my dairy free nutella is a 3 ingredient recipe… quite a few less ingredients than is on the back of a regular jar of chocolate spread. I've learnt over the past few years how stupidly simple it is to make your own spreads and nut butters just by blending nuts with a super strong food processor. The taste is so much better and enjoying it is so much more satisfying knowing that you made it. I've recently got people eating my dairy free nutella who would never in a million years ordinarily eat shop bought stuff, it's great!
Anyway, the recipe is below… it's super simple. Just remember a strong food processor like a Magimix is important for this & also as a vegan nutella I find it lasts better if you keep it in the fridge.
Homemade Crunchy Dairy Free Nutella (Vegan, Gluten Free, Refined Sugar Free, Healthy)
Ingredients
200g whole hazelnuts

1.5 tbsp raw cacao powder

80ml maple syrup

80ml water

100g chopped hazelnuts

optional & you can vary this amount too
Instructions
Place your whole hazelnuts on a baking tray & bake in the oven for 10 minutes at 180degrees. (I usually use hazelnuts with the shell on and they peel off easily after they come out the oven, but you can definitely just use whole hazelnuts without the skin on instead).

Allow your hazelnuts to fully cool.

Place them in a super strong food processor and blend for around 10 minutes until they become almost like a spread. (I use my Magimix whenever I need to break down nuts)

After 10 minutes add the cacao powder and maple syrup to your hazelnuts & blend again, ensuring that the cacao, maple syrup & hazelnuts are fully combined.

Next, very gradually add your water, do this a little at a time blending as you go. Again, make sure everything is fully combined.

For a crunchy nutella mix in your chopped hazelnuts at this stage, I mix mine in just with a spoon and it works really nicely.

Pour your dairy free / vegan nutella into the jar you want to keep it in & store in the fridge until you want to use it!

Enjoy on toast, pancakes, off the spoon & in lots of different recipes!
Notes
You can make my dairy free nutella without the crunchy bits if you prefer smooth nutella, just don't stir in the chopped hazelnuts at the end.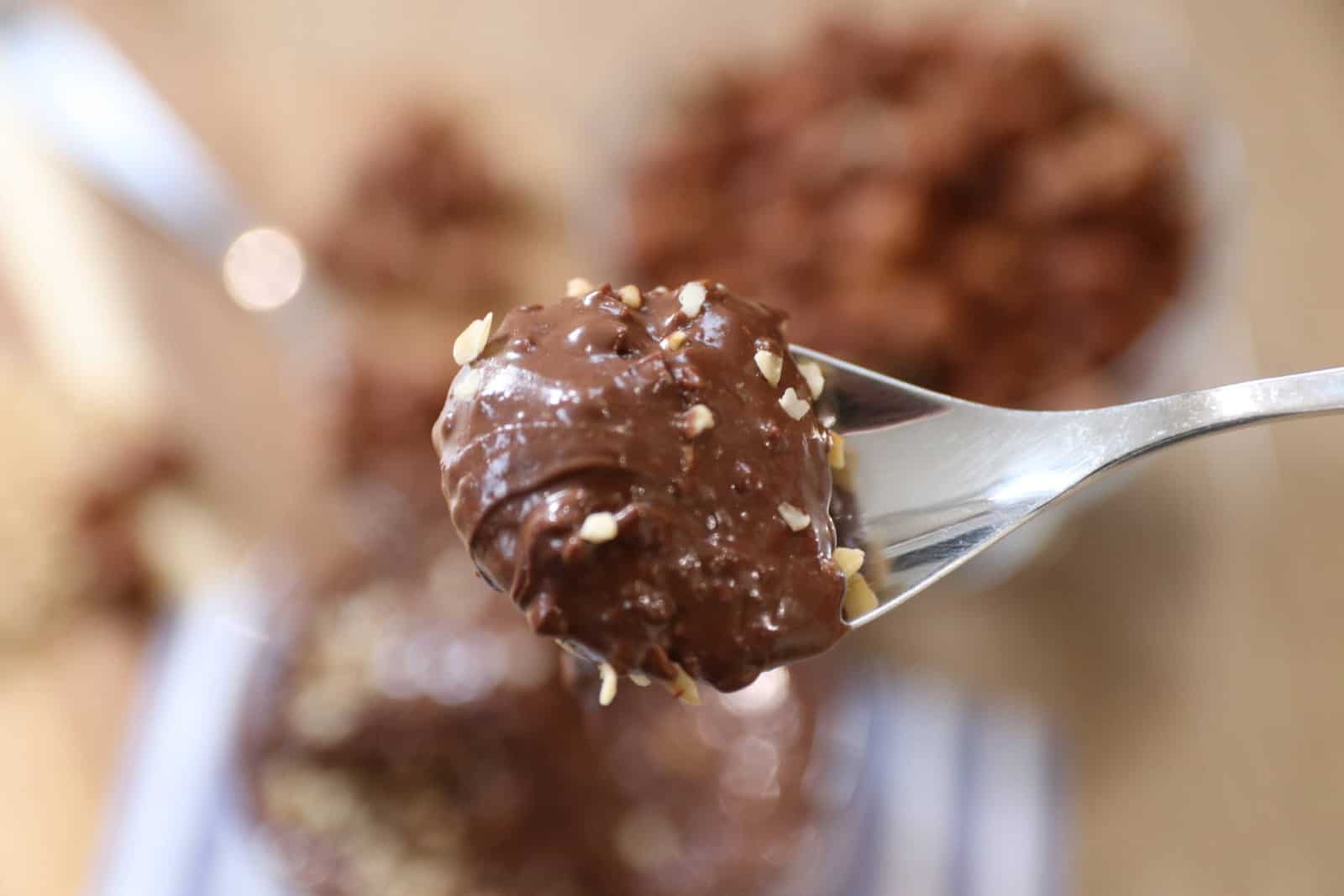 We use dairy free nutella for plenty of different meals whether that is just having some of toast or even better spread over pancakes alongside some fresh bananas and strawberries. It's great with ice cream and also can be used in a range of different recipes (my gluten free, dairy free & vegan ferrero rocher is a good one that you might like to try!) Alternatively, if you can't wait for other things to cook, I advise just eating it off a spoon, I do this far too often, shhh!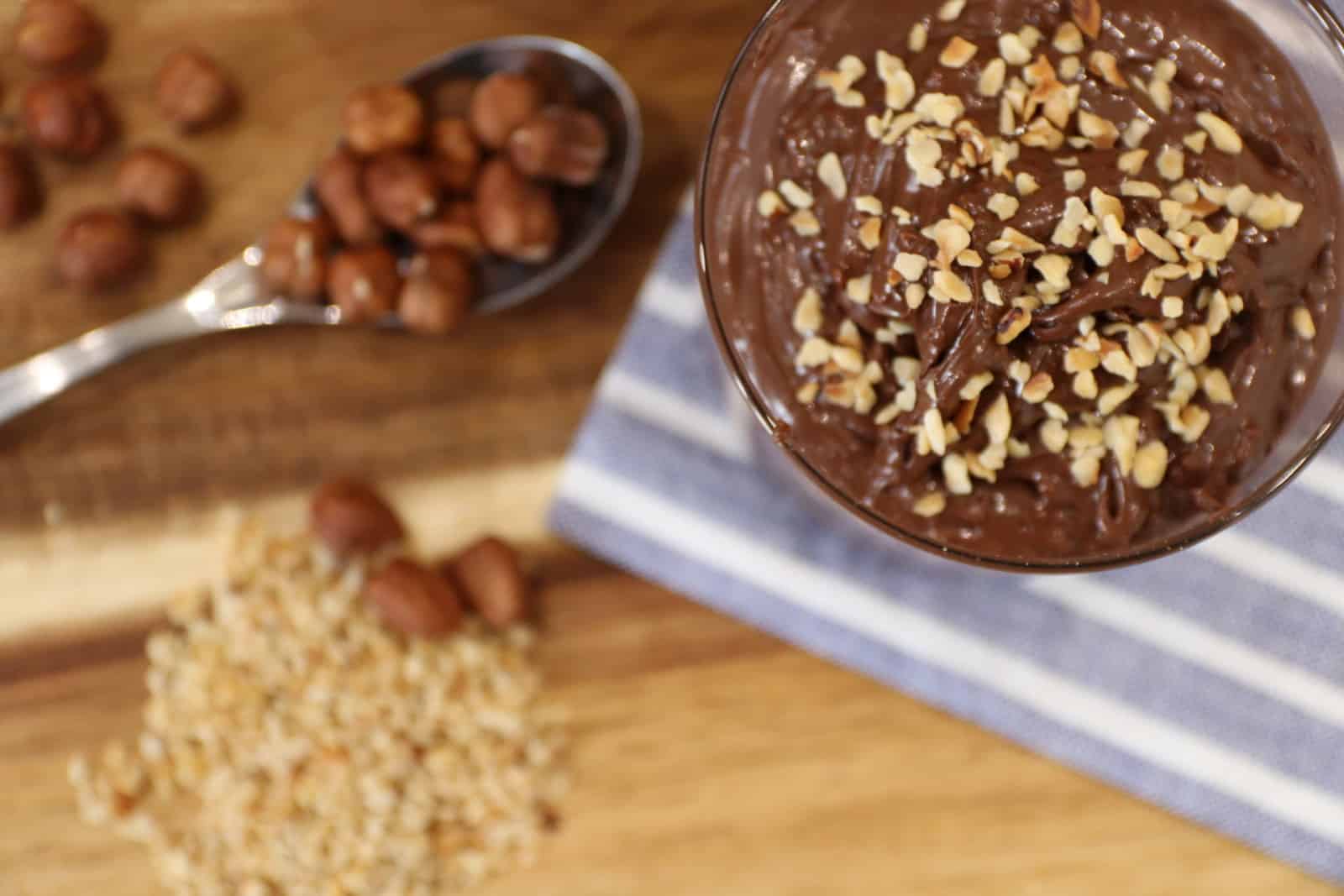 So there you have it, my dairy free nutella recipe which also happens to be a vegan nutella, a refined sugar free nutella (some might call it a healthy nutella!) oh & of course, it wouldn't be on the blog if it wasn't gluten free as well! Let me know if you give it a try, trust me, once you've made it you won't be able to stop. If you let friends try it, they will want you to make it for them as well. I'm just a bit in love with this recipe and I'm so happy to finally share it with you all! Any questions etc, just drop a comment below, or on Facebook/Twitter.
Thanks for reading,
Becky xxx
Oh and don't forget to pin this before you leave!