Whether you're free from yourself or just catering for a free from guest, festive party planning is hard work! That's why I've decided to give you an early Christmas present… a guide on how to plan your very own free from Christmas party! Looking for gluten free party food you can buy in the supermarket? Click here.
The wonderfully diverse Christmas free from range at Tescos made me realise that a Christmas party with finger food that makes you drool a little, is no longer off limits to anybody who's gluten free or dairy free! Don't forget to tell all your friends and relatives that there really is no excuse to invite you over anymore… free from should easily be on the menu in every household!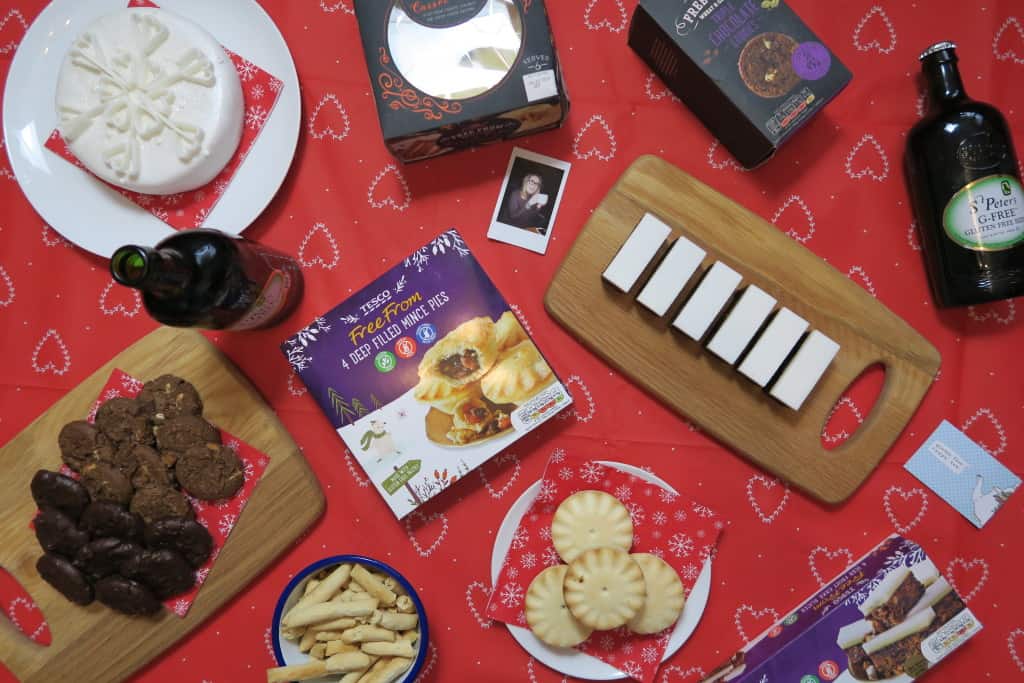 1. Start off by always keeping the product's original packaging.
If you're catering for your own free from needs, then you'll probably be more than aware of what allergens are or aren't in something (because you bought it of course!) But, if your guests are one of those pesky free from people, the best present you could ever give them is the packaging of the festive food you have on offer. No seriously. That'd be great.
2. Be careful of cross contamination.
Cross contamination is not a phrase to be taken lightly! If your guest is a coeliac for example, a few crumbs can really mean the difference between a merry Christmas and a miserable Christmas. We'd suggest having a separate table purely for free from, and unpackaging all the free from food there too, just to be safe. And please be careful not to use the same utensils for free from foods!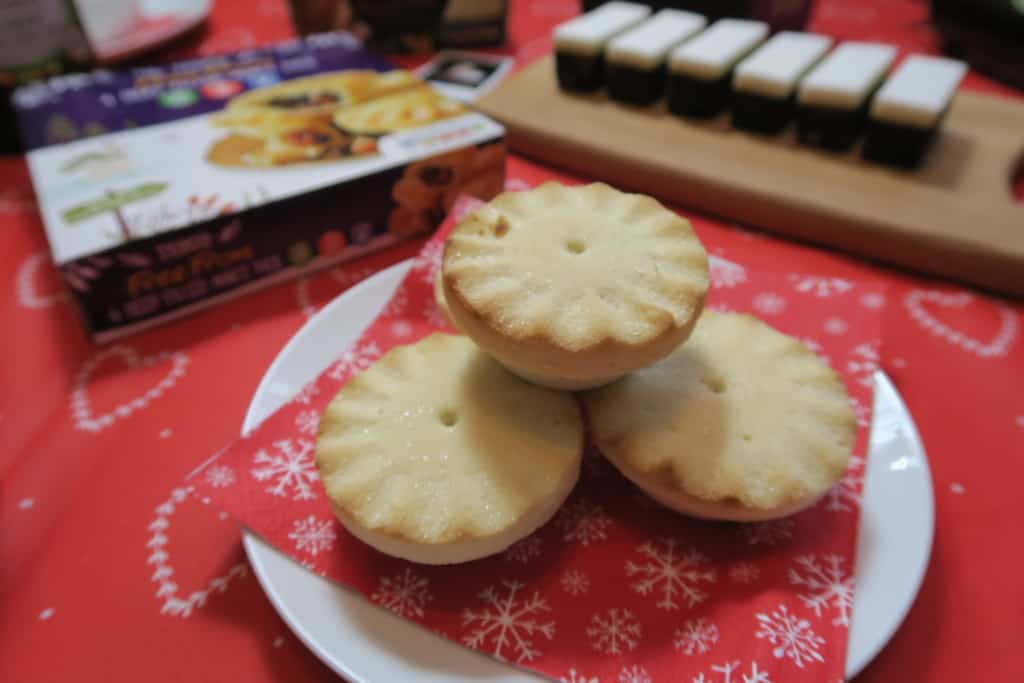 3. Are the products both dairy and gluten free?
The free from aisle in your local supermarket is clearly your best friend this Christmas. However, do be careful when you pick up a product and double check whether or not it's gluten free, dairy free or both! Some products are gluten free but contain dairy, whilst others may be dairy free but contain eggs, so they're not vegan. The bottom line is, don't assume that all products are free from everything! Make sure you know your guest's allergies or intolerances down to a tee!
4. Free from guests will love you if you clearly mark what is and isn't free from.
We're British and we don't like to cause a scene and yes, asking a host what we can and can't eat can make us feel like we're being troublesome. By simply having one table for example where everything is free from or different coloured plates to indicate free from products, you'll guarantee that free from guests go home happy! Why not use Christmas present tags to label what each product is free from?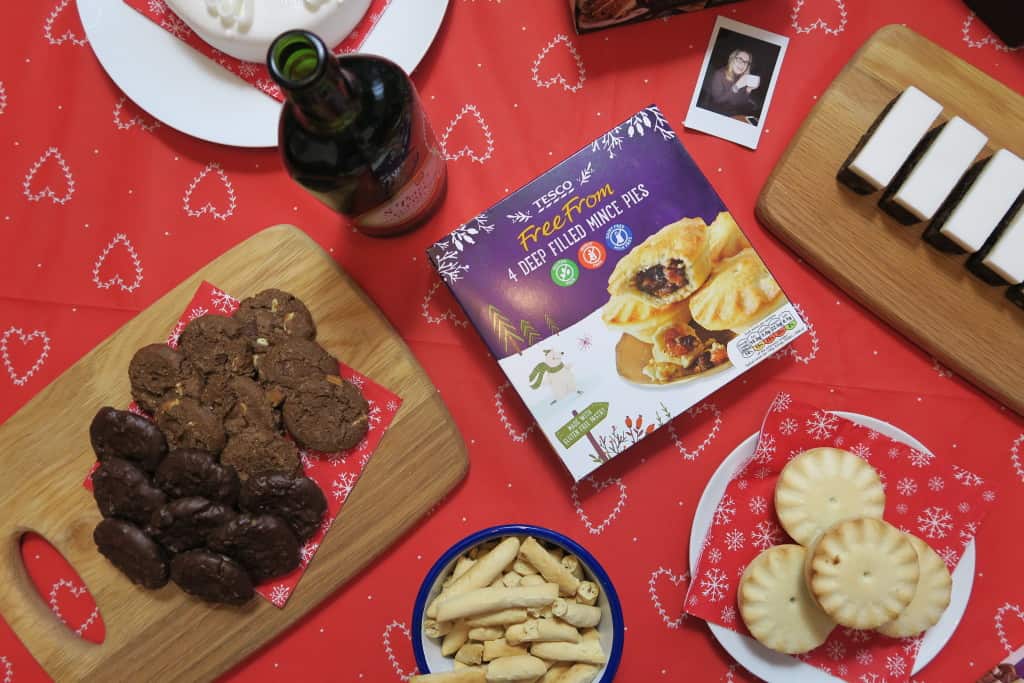 5. Know your free from aisles!
In your local supermarket, there's an aisle where people like us live. We feel safe there. You'll often find me there taking photos and overreacting to finding a new bread roll that I can eat. Long story short, everything you need can be selected from that aisle making life that little bit easier! Tescos also has an amazing frozen free from section too with some insanely good gluten free profiteroles (but they're not dairy free sadly, see how some products are only free from one allergen!) so don't forget to check there too. & finally remember that from this year all of Tescos finest Christmas stuffings, Finest pigs in blankets and Finest stuffed joints are Gluten Free – bonus!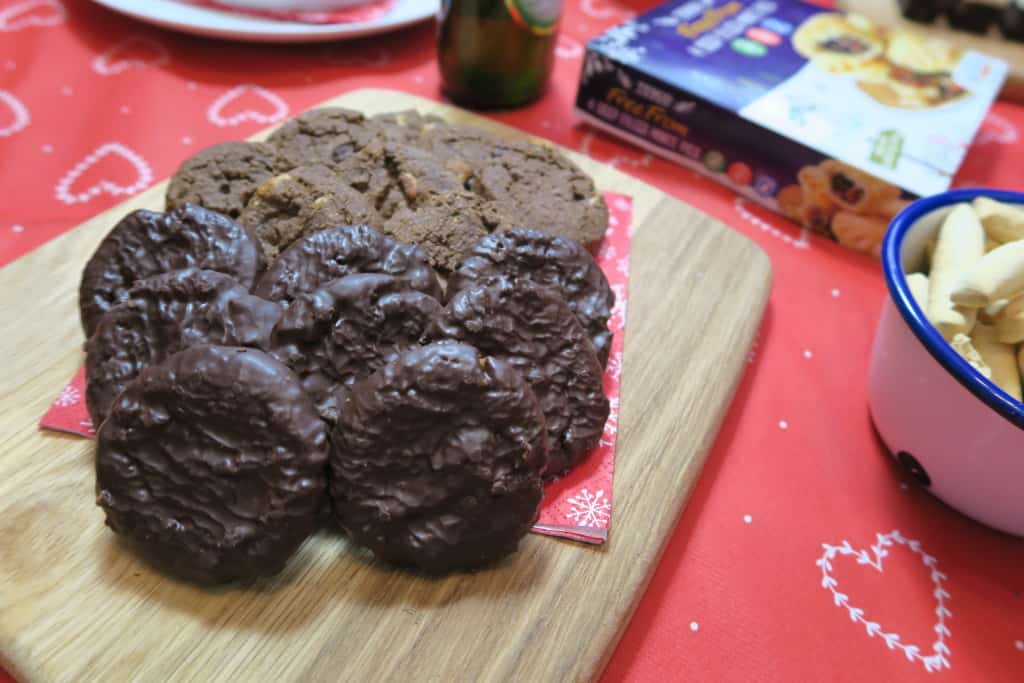 I have been really impressed with Tesco this year. Not only with their delicious range of free from products, that will ensure any family gathering is fantastically free from this Christmas, but also with how they are positively bringing awareness to the masses about gluten free. Click here for a my full guide of free from for Christmas at Tesco this year!
Of course we all saw the Gluten Free Christmas TV advert from Tesco recently, but there is more! On Monday 14th December Tesco are holding an online gluten free event called #GlutenFreeHelps! This is a very special event that will run all day & will see the Tesco team tweet out free from recipes, tips and product ideas to help those who cannot eat gluten, & those catering for those unable to eat gluten, over the festive period.
So, if you have any questions all you need to do is tweet your questions with #GlutenFreeHelps to Tesco anytime on Monday 14th December!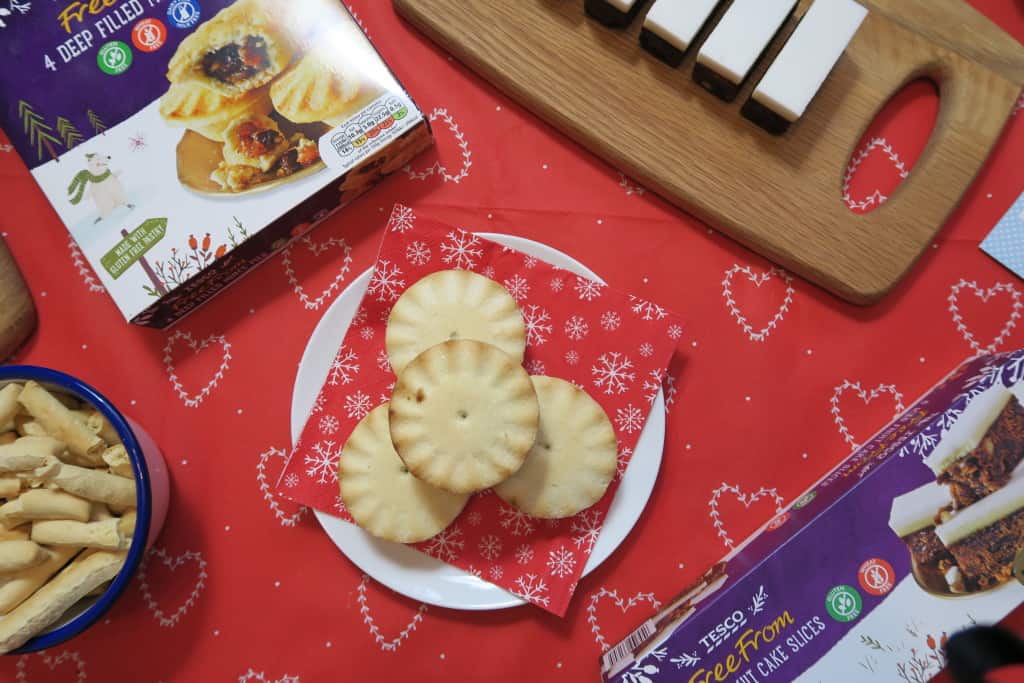 So whilst Tesco are going to help everyone out with advice on Monday 14th December, I want to help out people every single day of the week. Whether that be for a Christmas party this year, next year… or just a birthday party! It would be great if you could share your top tips for planning a party with free from guests in mind below, or drop a comment on Facebook/Twitter. Do you feel the supermarkets are doing enough to help you out, if not, what more do you want from them?
Don't forget to check out #GlutenFreeHelps on the 14th December, but more importantly, let's keep #GlutenFreeHelps going 365 days a year!
Have a wonderful Christmas everyone!
Thanks for reading,
Becky xxx
Comments