So I went looking for Gluten Free in Huddersfield, and I found it! Cafe Society offers everything you could want… from gluten free sandwiches & wraps to a slice of THE BEST gluten free cake!

Having lived up North for the past 12 months I have loved exploring all the different villages, towns & cities Northern England has to offer. One town not too far from Manchester is Huddersfield. The journey across to Yorkshire is a beautiful one and the little cafe we found upon arriving in Huddersfield is equally as beautiful, if not more!
I'd heard of Cafe Society in passing before so Mark & I wandered up through Huddersfield town to check it out. We had already had lunch, but decided we'd just stop off for a drink anyway. It's very centrally located and to my pleasant surprise displayed a lovely 'Free From Eating Out Awards' Certificate right by the entrance! I knew I shouldn't of had lunch elsewhere!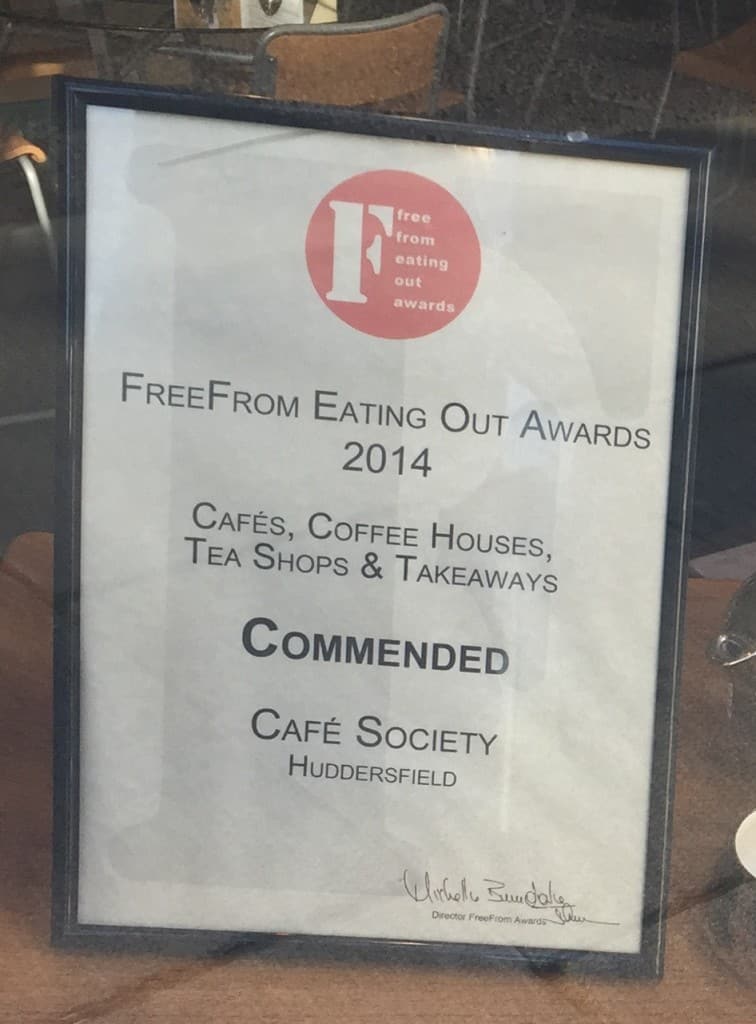 The staff were extremely friendly which I loved and the menu just as much. This is the perfect traditional lunchtime venue with a vast array of fillings to facilitate epic gluten free breads. From gluten free wraps and gluten free sandwiches to gluten free quesadillas, this place has all I could ever ask for in a lunchtime venue. (oh & breakfasts too if you're an early eating out bird!)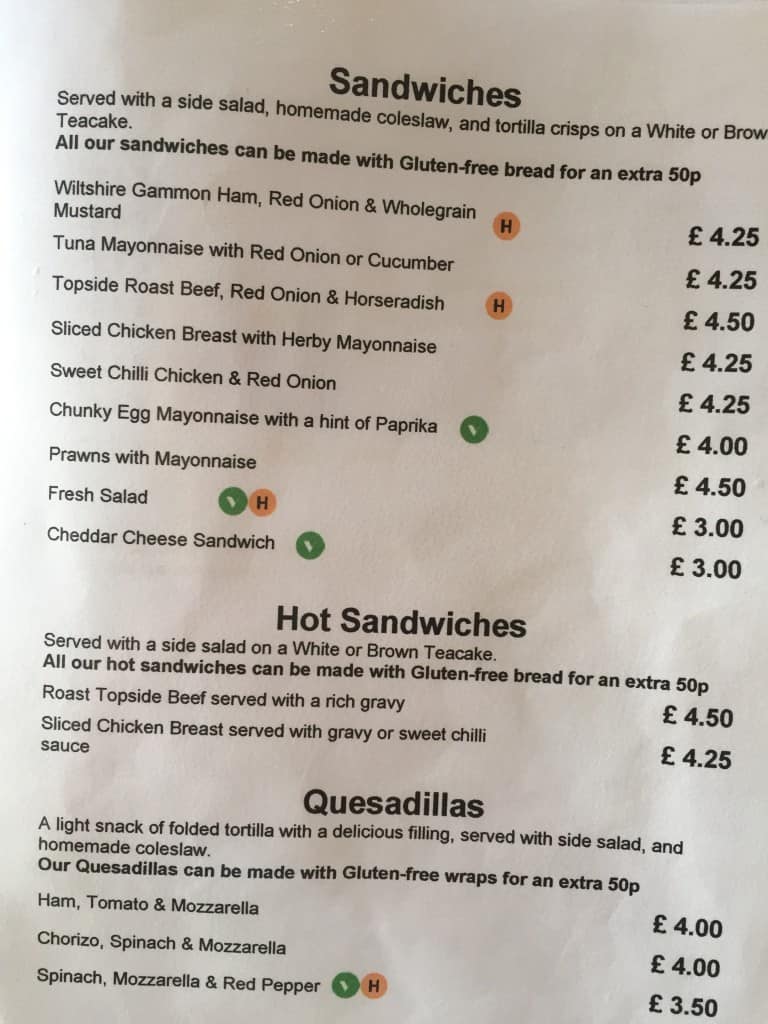 As I mentioned, lunch had already passed by so we went in for a drink. I noticed a wide range of gluten free packaged biscuits & thought that was all the sweet things on offer to me. However, I was so wrong. I was quickly informed that every single one of the freshly baked cakes in the counter was gluten free! I had to ask her to repeat, just to be sure. All covered perfectly too. I obviously couldn't resist grabbing a slice… even if me & sugar aren't the best of friends!!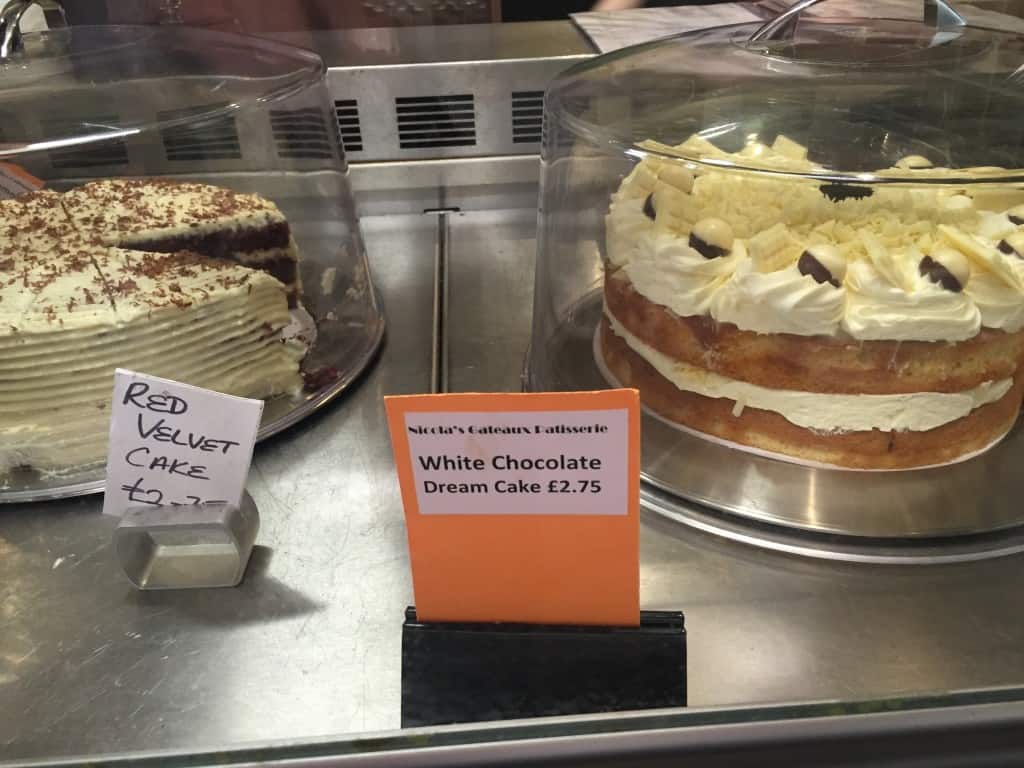 I went for the most delicious sounding of all cakes ever. The White Chocolate Dream Cake. An entirely Gluten Free White Chocolate Cake sounds heavenly, & it was! It was definitely difficult to not go for the gluten free red velvet cake next to it, but that just means I'll have to go back very soon!!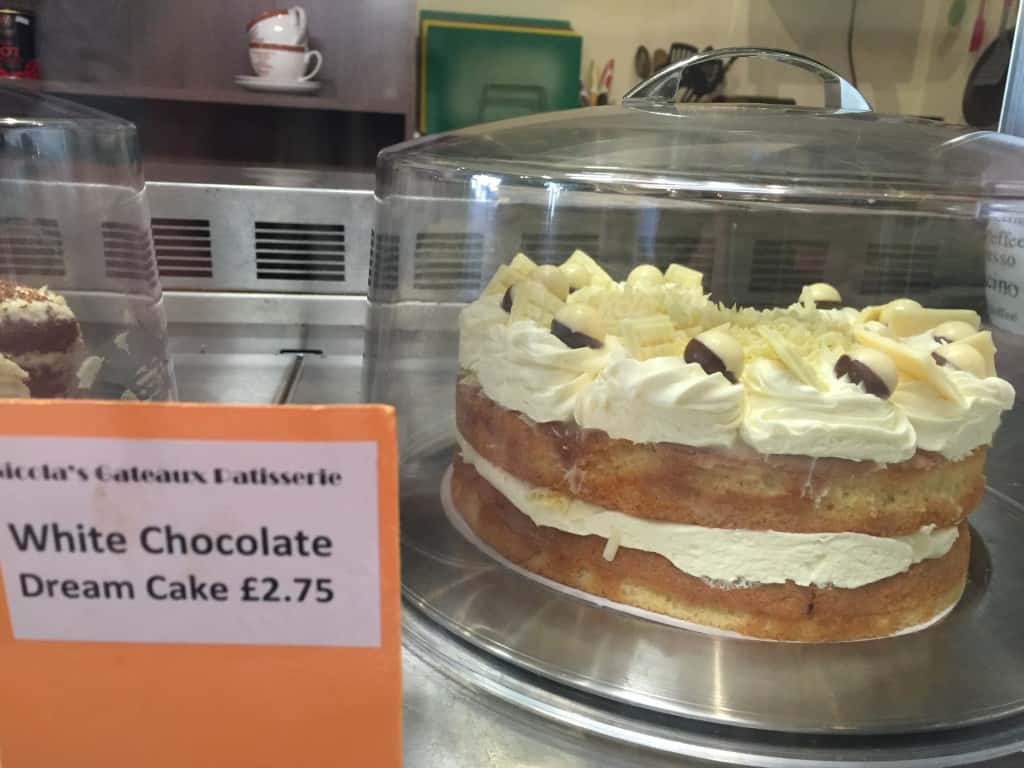 The cake itself was both delicious and indulgent. I always find white chocolate very rich & this cake was no exception… so worth it though! The sponge was moist and the icing was even better! Oh & lets not forget about the white chocolate curls! I think I would quite like Cafe Society to make me my next birthday cake, their bakers definitely know what they are doing!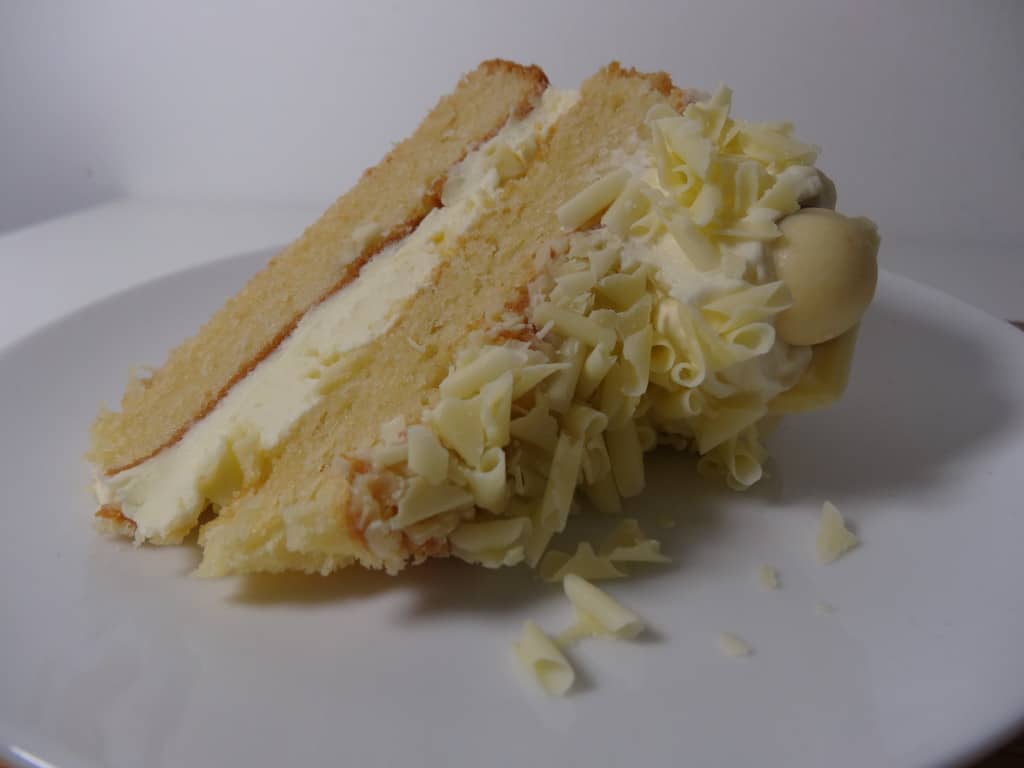 I would highly recommend Cafe Society for anyone looking for Gluten Free in Huddersfield, I honestly can't fault it in anyway. The staff are caring, knowledgable and friendly. The selection of choices for lunch doesn't make you feel left out when eating gluten free. The menu is bursting with gluten free options. Oh & of course the selection of gluten free cakes is vast & varied. They change all the time & they all look delicious. A place where as a Gluten Free eater you will not go hungry, instead, you will just be very, very happy!
I am always looking for gluten free (& free from) delightful cafes & restaurants. It's important for me to find somewhere everywhere I go, not just for me… but for you too! Let me know if YOU know of any other stand out gluten free cafes & restaurants across the UK. I'm always open to travelling and exploring new places!
Let me know if you have visited Cafe Society & what you thought! Did you get an epic slice of cake too?! If you wanna chat about anything at all just leave a comment below, or on Facebook/Twitter.
Thanks for reading,
Becky xxx
Comments